Looks can be very deceiving. The media is familiar with celebrities wearing lots of make-up, having plastic surgery, or even using botox to appear younger. There's so much pressure to sustain good looks and appear flawless. Overall, looking younger is something that everyone thinks about…or, is it?
While there may be famous people who cosmetically enhance their bodies to avoid father time, there are also some who embrace the aging process. Some celebs are simply lucky enough to look years younger thanks to having great genes. Also, maturity level can definitely impact the perception of one's age.
Regardless of the reason, we think there's a large group of famous folks who look much younger than their actual age. Here's a list of 12 celebs who are older than you think.

11. Ariana Grande – 21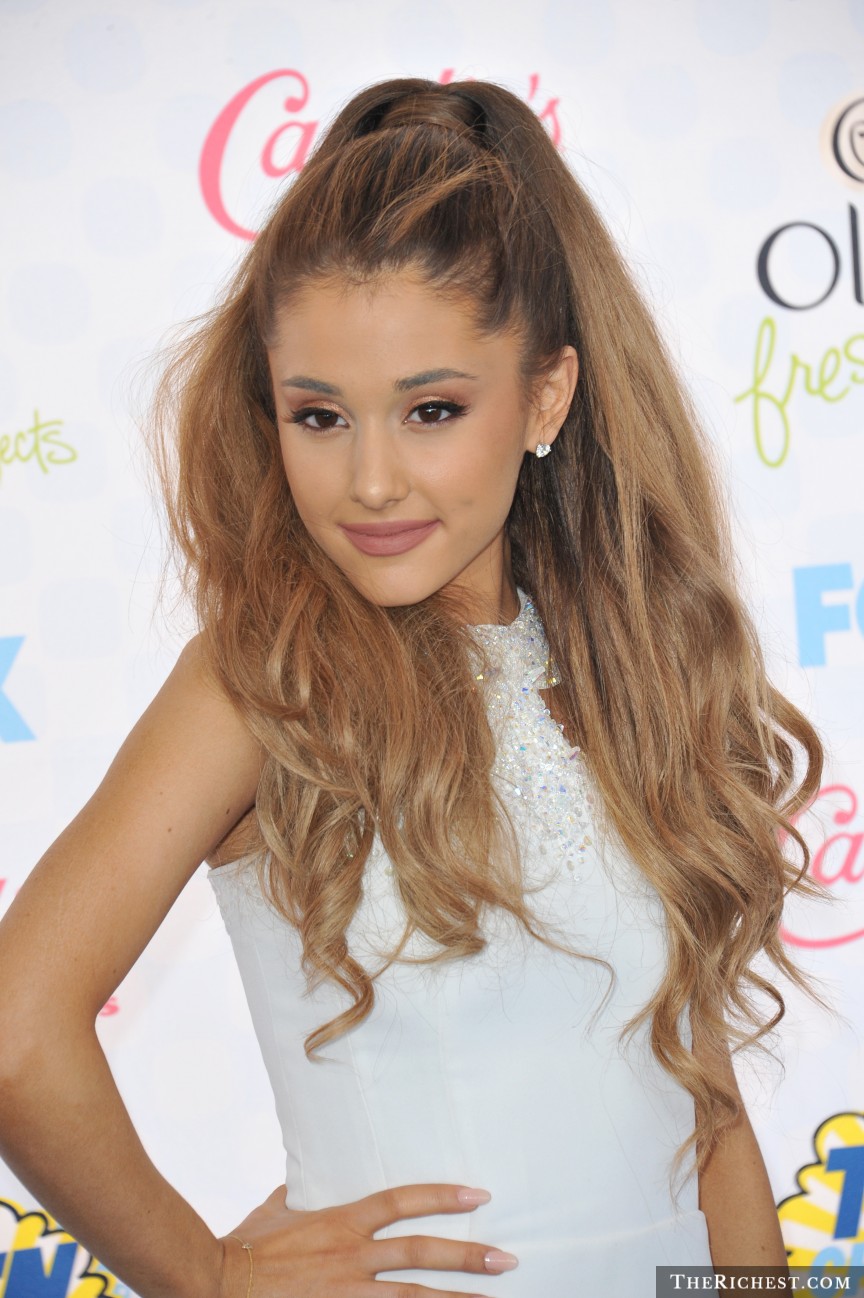 Ariana Grande achieved fame for her role on the Nickelodeon hit show Victorious, at the age of 16. Her first album, Yours Truly, came out in 2013 after taking three years to complete. Luckily, it was a hit and she's gone on to reach global fame. Ariana often wears pigtails or kitten ears on her head when she performs. This definitely makes her look much younger than 21, which is her current age. Even though Ariana's tried hard to break free from her character on the Nickelodeon show Sam & Cat, she still looks years younger than her actual age.

10. Sarah Hyland – 24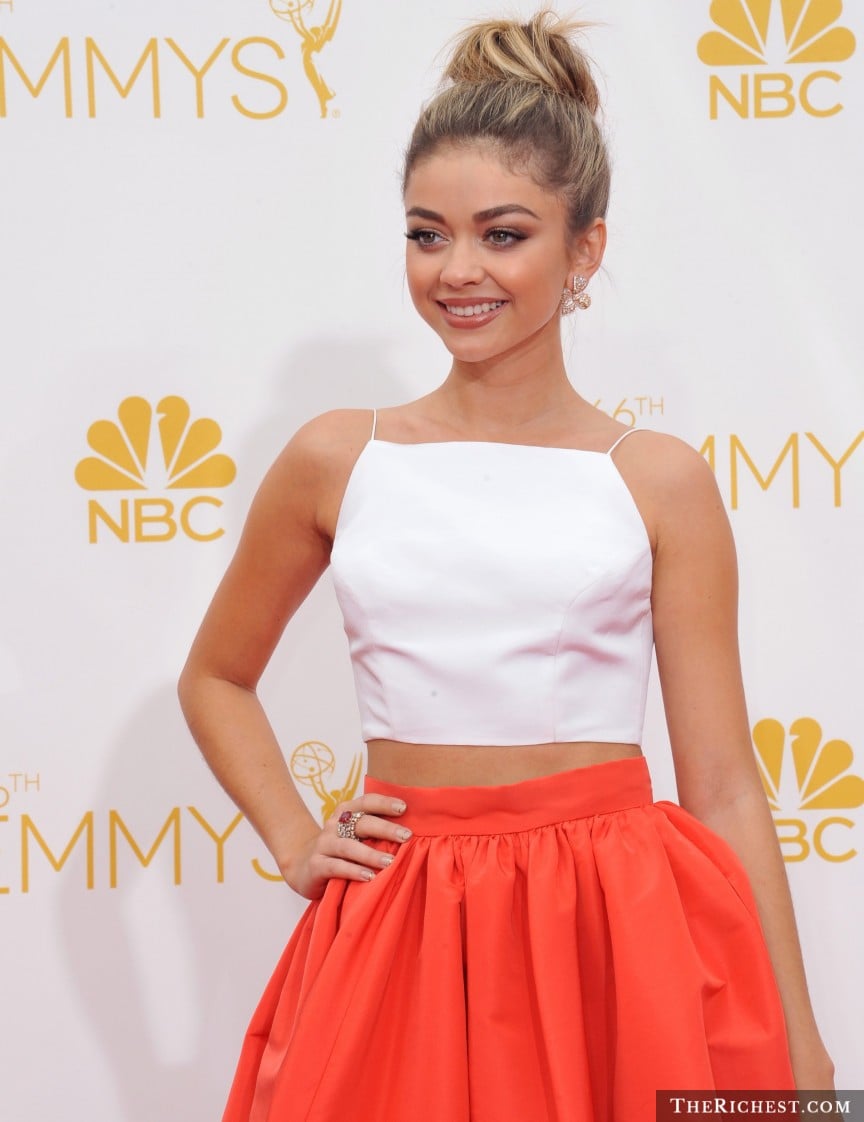 Most people recognize Sarah Hyland from the hit show Modern Family. She was 19-years-old when the show started, and the character she plays is several years younger. Sarah's wide eyes, baby face, and clear complexion give her a youthful look. Although she always speaks maturely during interviews, Sarah still looks like a teenager. It's hard to believe the actress is 24.

9. Elijah Wood – 33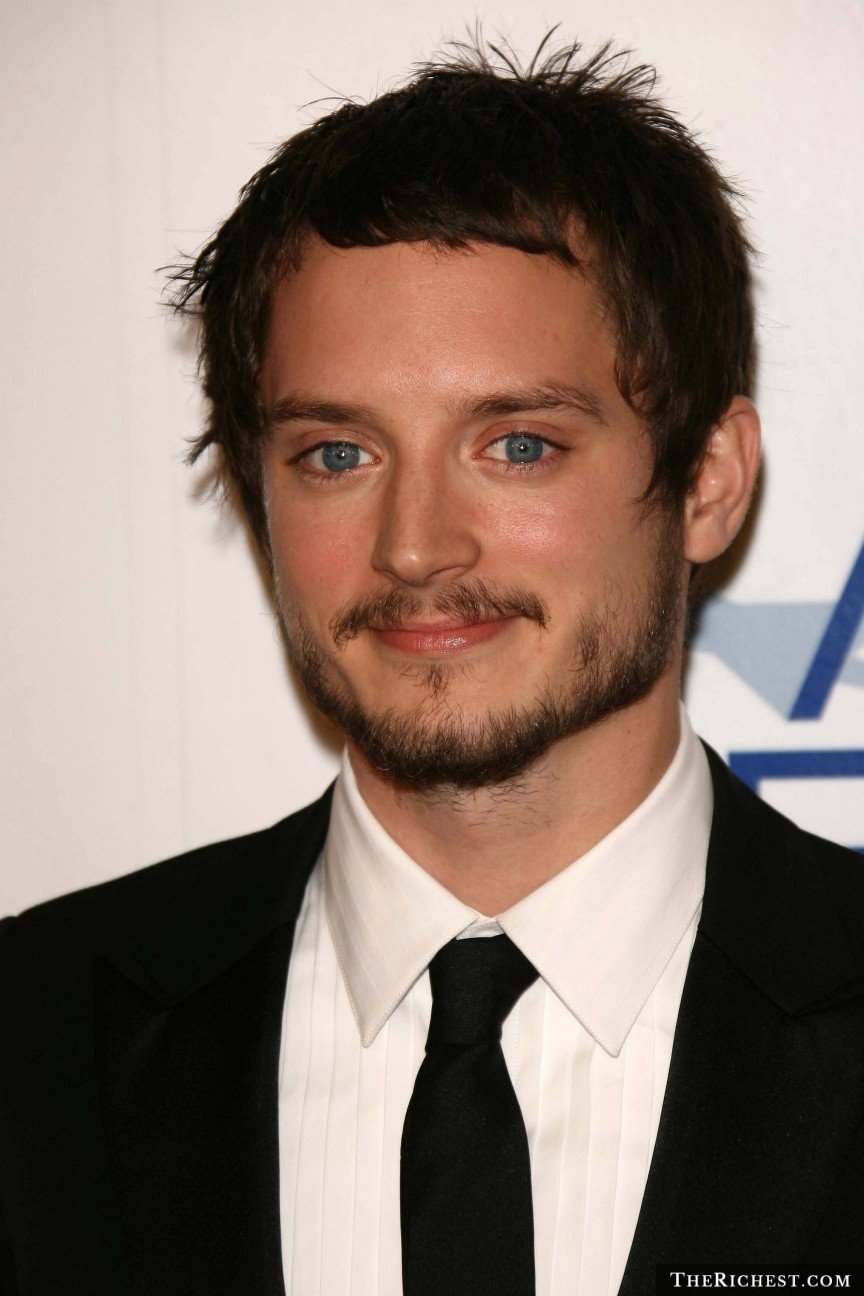 Elijah Wood has been famous for most of his life. His natural boyish looks and innocent features allowed him to snag great parts early on in his career, such as Frodo in The Lord of the Rings film series. However, this has also kept him from landing roles in films. He said the following in an interview with Teen Hollywood when he was 22: "I certainly lost the chance to do some parts because I looked too young for them, although it'll be great having a baby face when I'm older…it isn't so good now, when I want to play roles that are my age."

8. Pharrell – 41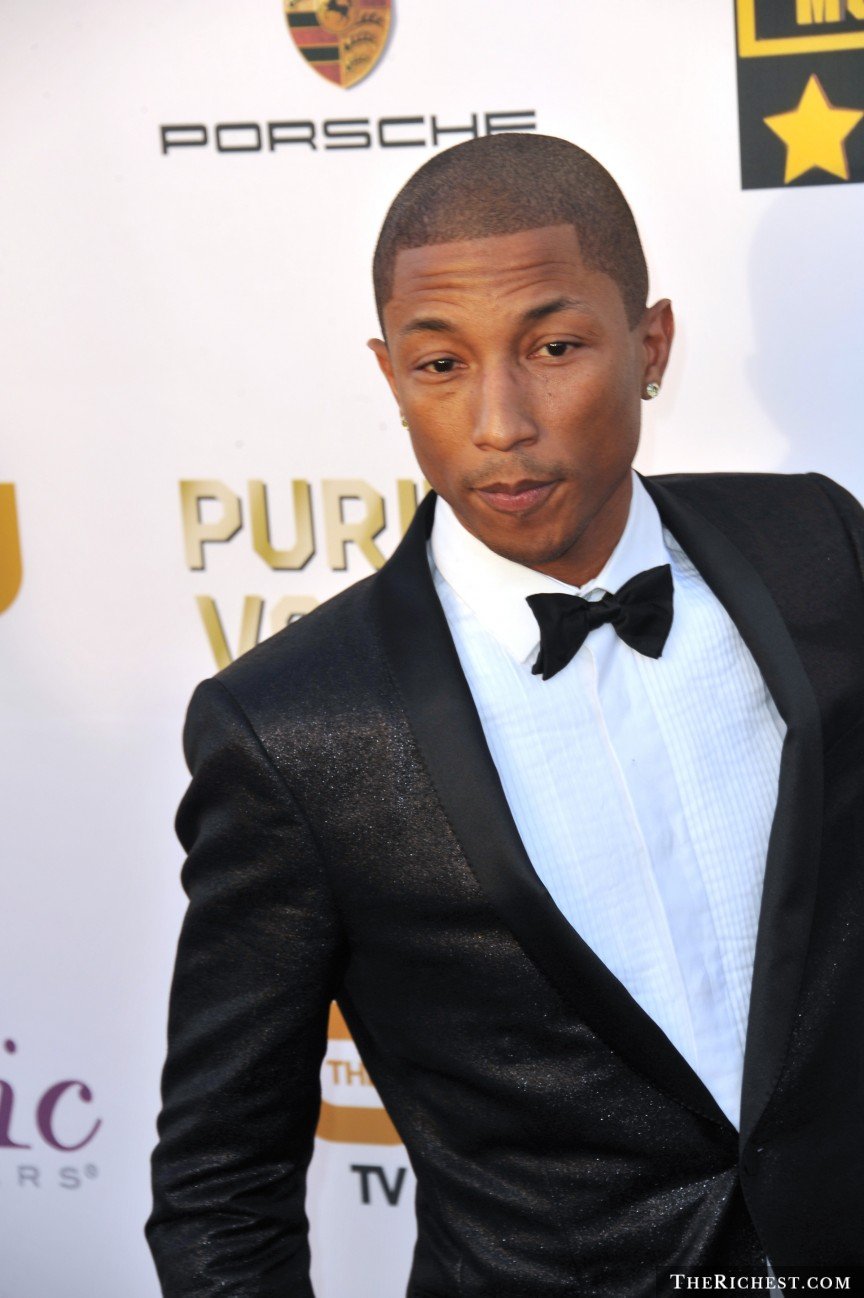 In 2013, singer and producer Pharrell told radio show host Angie Martinez how he has maintained his youthful looks: "Naomi Campbell taught me a couple of tricks back in the day, like washing your face with cold water, to keep your pores closed. People say my parents look pretty young too. For me, you just have to wash your face." Pharrell has been famous since the 1990s when he was a part of the music group Neptunes. However, he reached even more success and global fame with the smash hit "Happy" and "Blurred Lines" in 2013. Since then many have been asking the superstar how he has maintained his looks, hoping for a secret serum.

7. Sarah Silverman – 42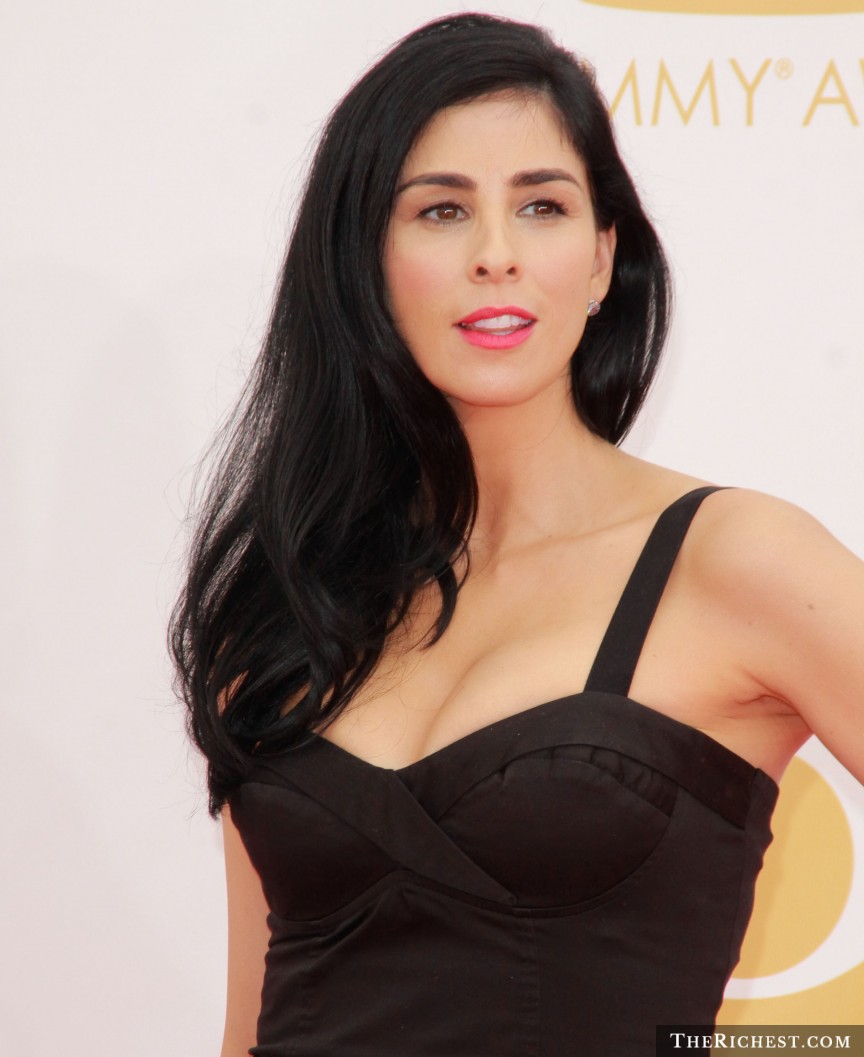 Sarah Silverman is a writer, stand-up comedian, actress and producer who has been in the entertainment industry since the early 1990s. She is known to wear sexy attire on the red carpet, which makes her seem a lot younger than she is. The 42-year-old spoke with Glamour magazine about her thoughts on aging: "I know, aging is like a really slow-moving horror movie, especially for women. But the lines on our faces are valuable. When I see people with fillers or weirdo stretched-out faces, I'm like, You look crazy."

6. Jennifer Aniston – 45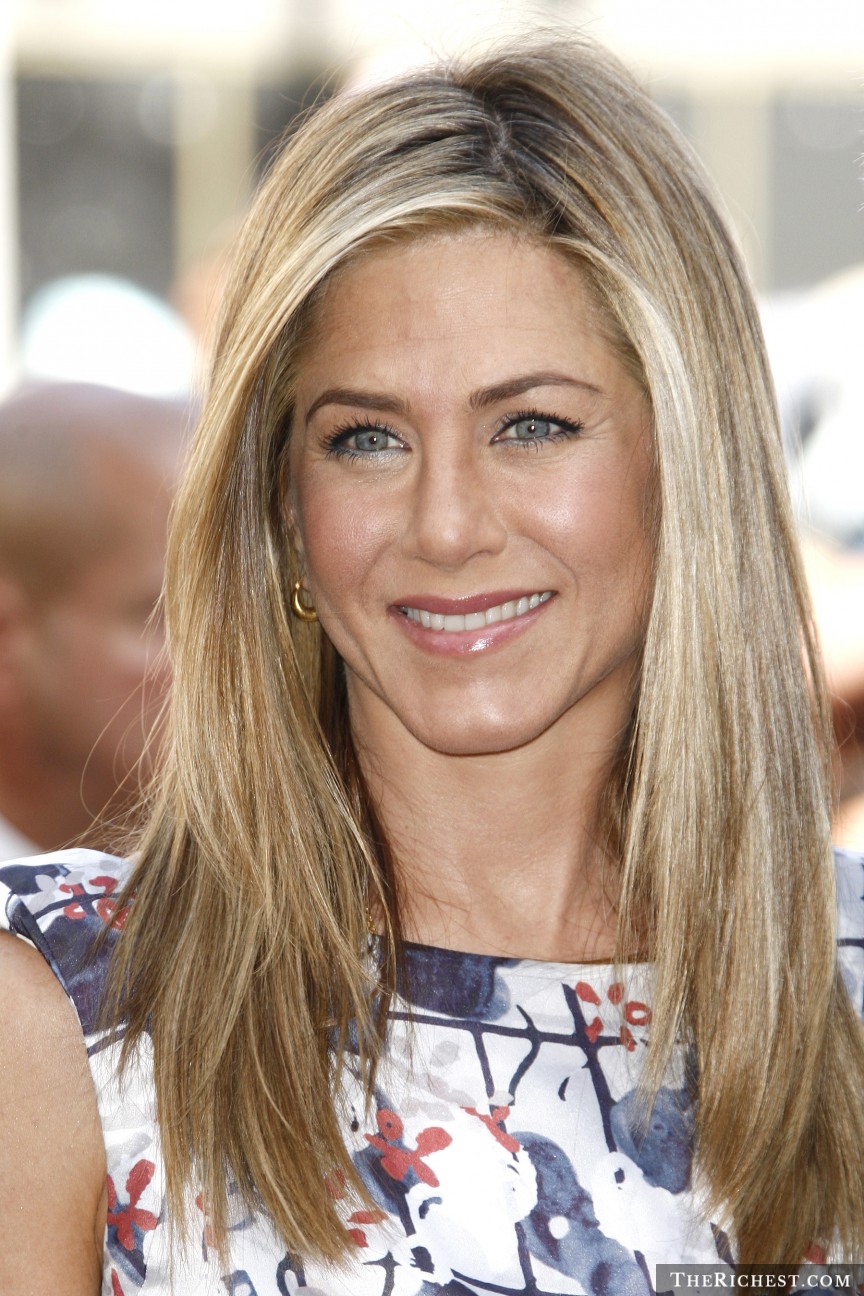 Jennifer Aniston is the spokesperson for natural skincare company Aveeno and SmartWater. In an interview with Women's Wear Daily (WWD), the 45-year-old actress said people look much better now than they did a decade ago: "We know what to put in our bodies to fuel us that's healthy and organic and not processed, and the importance of drinking water and cutting out sugars and bad fats. Before, we just didn't know that, and we didn't have the technology with skin care that we have today." In her mid-40s, Jennifer continues to be a sex symbol in films, such as the 2014 comedy Horrible Bosses 2.

5. Gwen Stefani – 45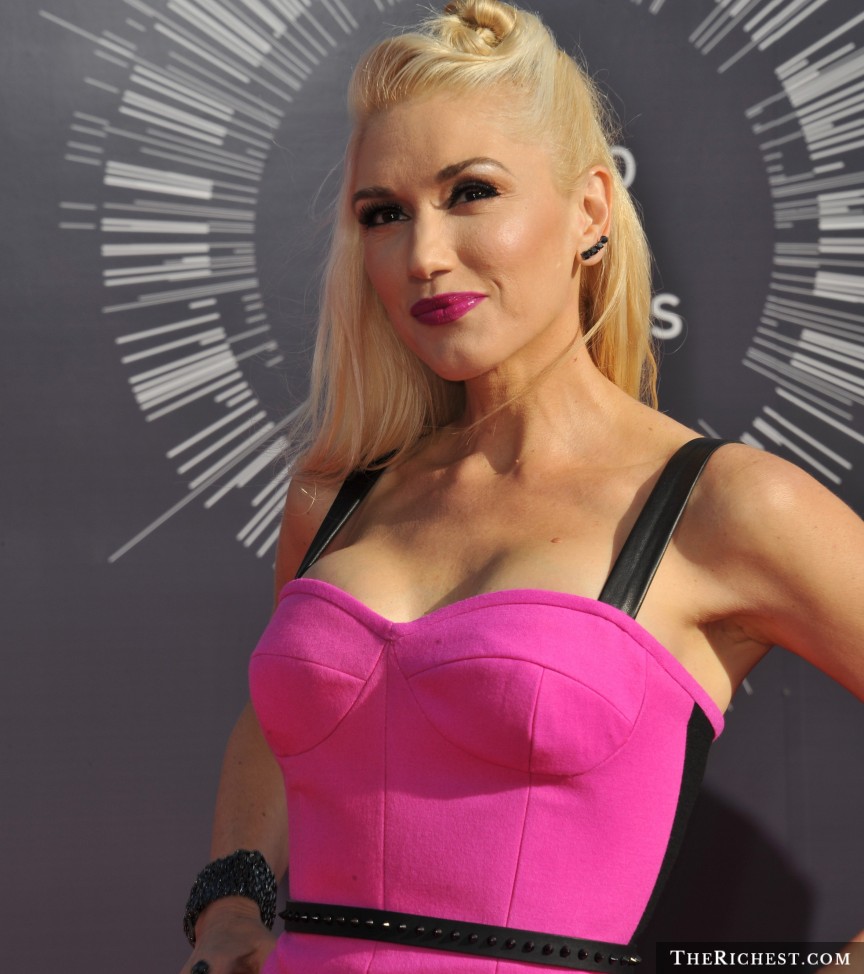 Gwen Stefani has been in the limelight after joining season 7 of the NBC hit show The Voice. However, she's known as the lead vocalist of No Doubt, a rock band prevalent in the 1990s and early 2000s. She's always been known to work out intensely, which is how she keeps a great figure. She once told Bazaar magazine the secret to keeping in shape: "There is no secret: You just have to eat healthy, work out, and torture yourself!" The 45-year-old also focuses on healthy habits like staying out of the sun and drinking nutritious smoothies.

4. Rob Lowe – 50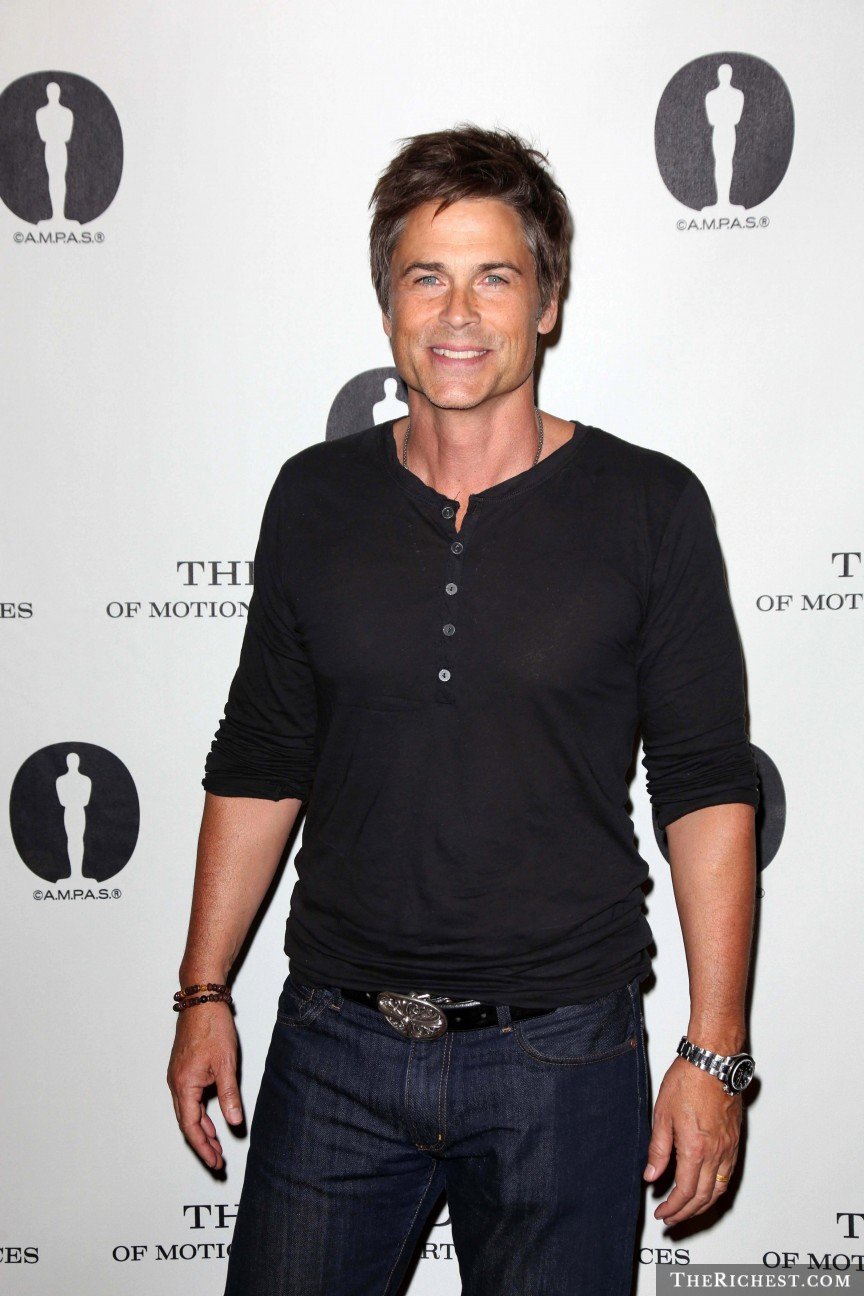 Rob Lowe was born in 1964 in Virginia, making him 50 years of age. He was one of the most popular young stars in the 1980s with his roles in The Outsiders, The Breakfast Club, Square Dance, and many more. As he got older, Rob found a place in television dramas and also kept his signature boyish features and charm. Last year Rob told People magazine his thoughts on aging: "The candles on the cake mean absolutely nothing. It truly is about how you lead your life and not how much life is led."

3. John Stamos – 51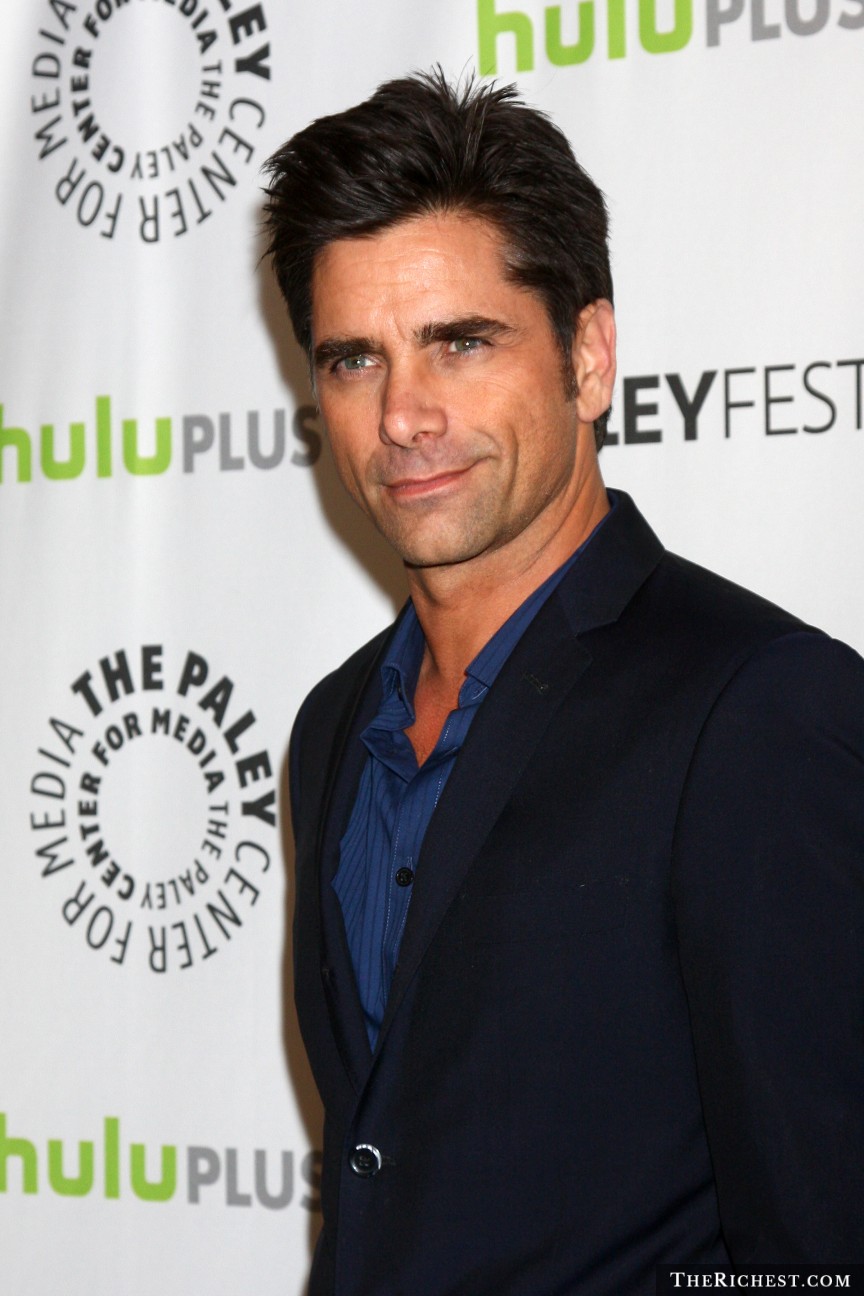 John Stamos may be 51 but you'd never know by going on his Instagram page and seeing shirtless pics of the fit Full House alum. For the last ten years John has been in a series of television shows and made-for-tv films. In 2011, John starred in a series of commercials for Dannon's Greek yogurt brand Oikos that were extremely popular. Currently, John is one of the most desirable middle-aged bachelors in Hollywood. How does he do it? While being interviewed on television show The Talk in 2013, the actor said he takes pilates classes to stay in shape. His full set of hair and great skin also adds to his youthful look.

2. Johnny Depp – 51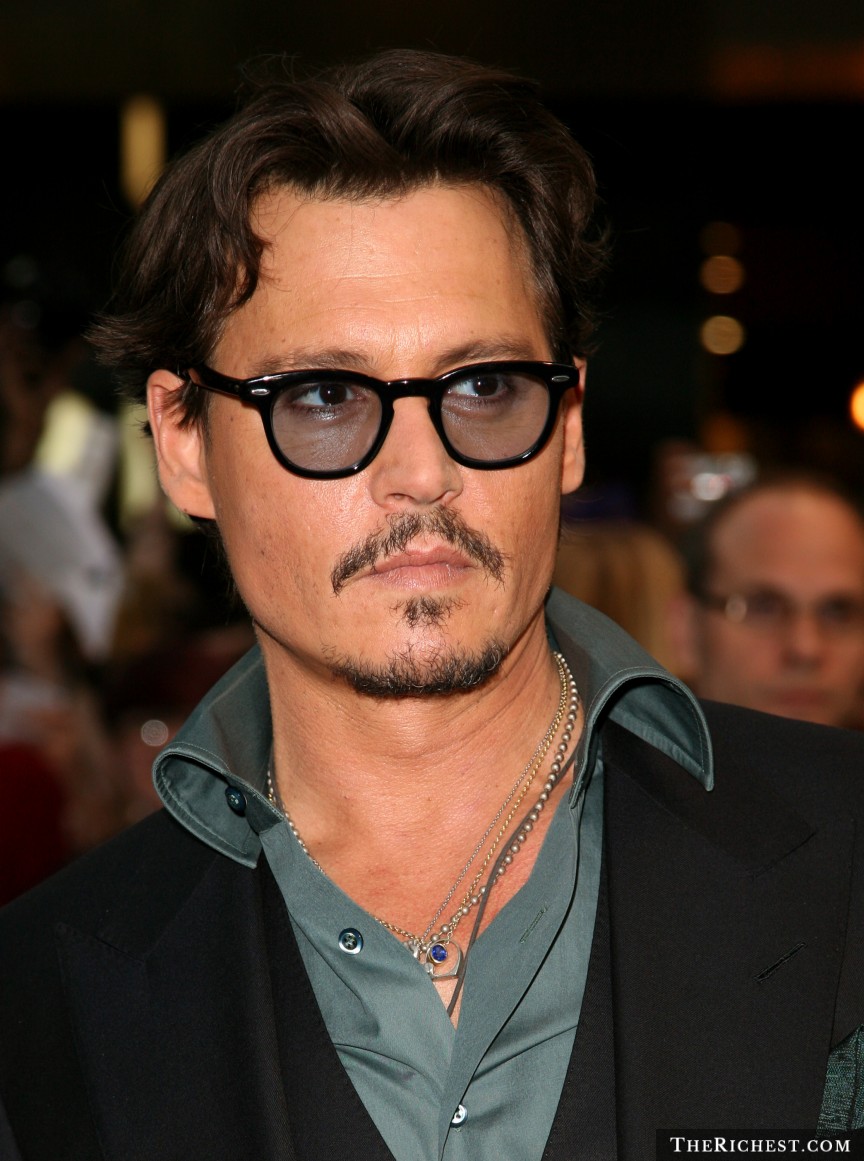 Actor Johnny Depp has a great outlook when it comes to aging. In 2013 he told E! Online, "I think any day you wake up and you're still around is a good thing. Every time you could take a breath and exhale and inhale again, it's a good thing." He then went on to say, "You're only as young as you feel." Johnny's not only considered one of the best actors, but also one of the most attractive even at the age of 51. As someone who made the Guinness Book of World Records as the world's highest paid actor, it's not surprising Johnny doesn't look like he's aged very much–what does he really have to worry about?

1. Chuck Norris – 74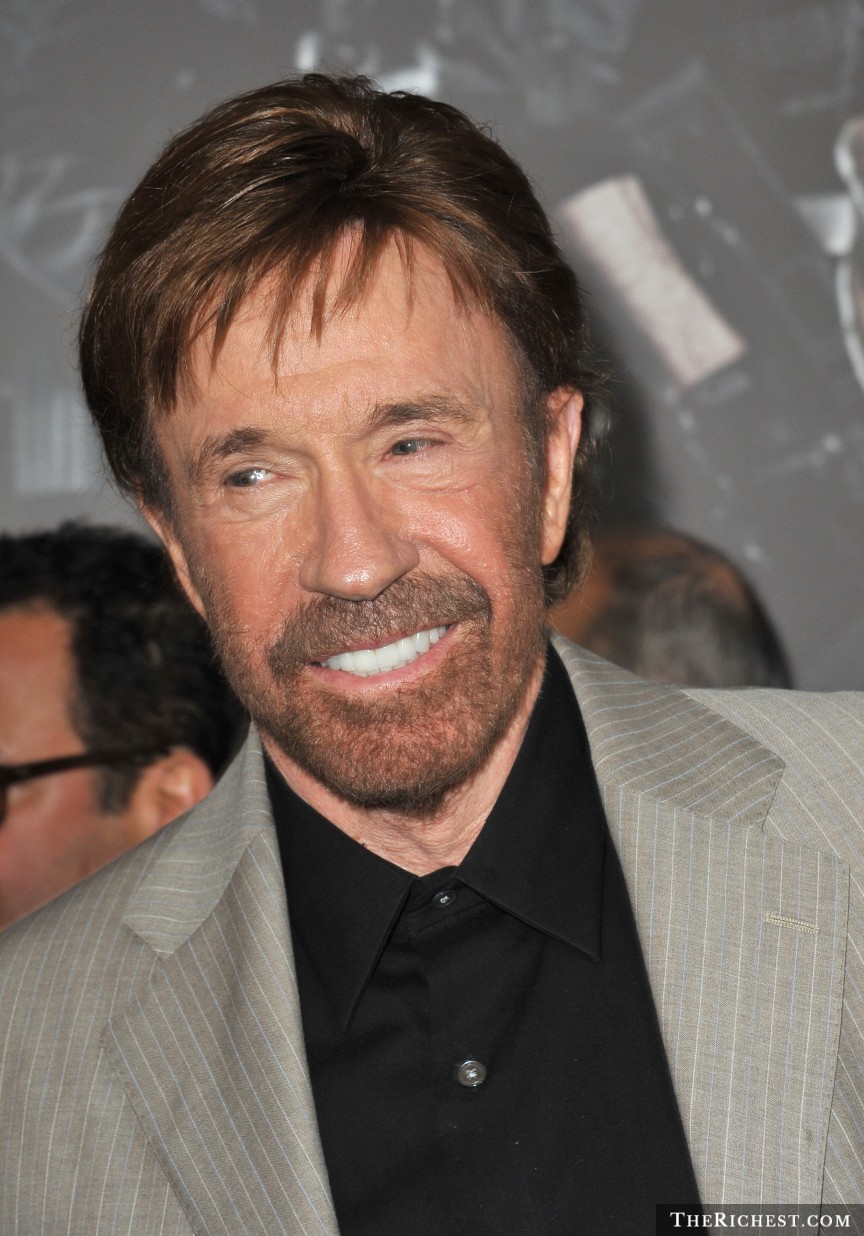 Before Chuck Norris became world famous, he was a talented martial artist. In 1990–at the age of 50–he made history when he became the first Westerner of Tae Kwon Do ever documented to be given the rank of 8th Degree Black Belt Grand Master. Years prior, Chuck received one of his big breaks in the movie Way of Dragon alongside friend and martial artist Bruce Lee. He went on to star in a handful of films in his 30s and 40s, and then the television show Walker, Texas Ranger. At that point, Chuck was in his 60s! He even promoted fitness equipment next to former supermodel Christie Brinkley in cable television infomercials. At the age of 74, Chuck still knows how to rock a beard, and has definitely maintained his youthful appearance.
H/T: therichest