If you're a passionate traveller and carry a smartphone or a camera or both , there are high chances that you love photography as well.


Apart from eating and dancing in rain, there is one more thing that carries its own charm in monsoons, Photography ! So if you are a local or a tourist who is luckily in Jaipur right now, these are the places that can be captured through your lens but touch your heart instantly and will stay there forever.



1. Jal Mahal

Jal Mahal or Water Palace, where every Jaipurite or visitor of Jaipur would just love to just sit by and watch the magical lake and mesmerizing architecture of the palace. Sunrise and Sunset are the best times to get some terrific shots at this place with a perfect blend of nature and architecture.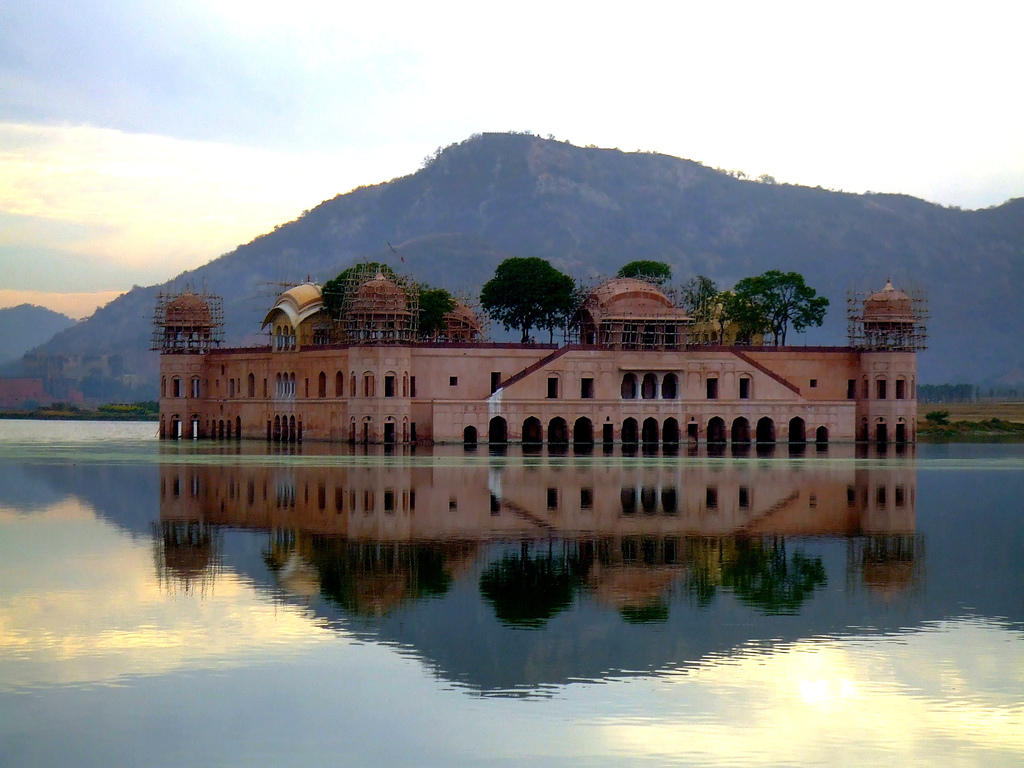 2. Bhangarh Fort
We doubt you haven't heard of the "Most Haunted" place of India : Bhangarh Fort ! Located 80 km away from Jaipur, this place is extremely popular for its historical ruins, roofless houses and the gorgeous backdrop of Aravallis that will make your time picture perfect – literally.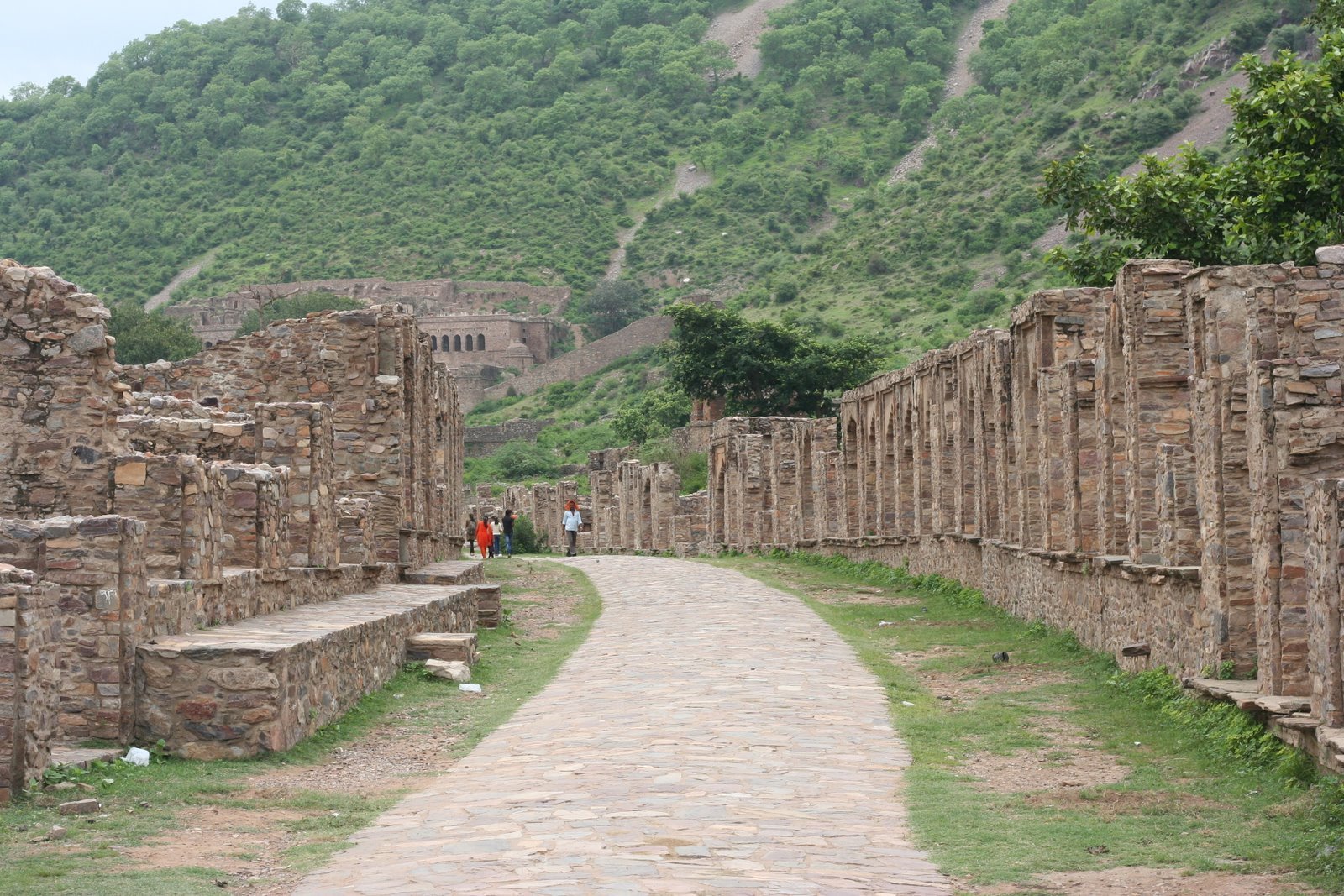 3. Smriti van
Located on the famous JLN Marg in pink city, as you move around the twisting tree-canopied walkways of this forest escapade, Smriti Van, you will know what a heaven of birds looks like ! Apart from capturing the bright greens of monsoon, if you are fond of bird photography, you will get some extremely colorful and varied birds to click in different angles.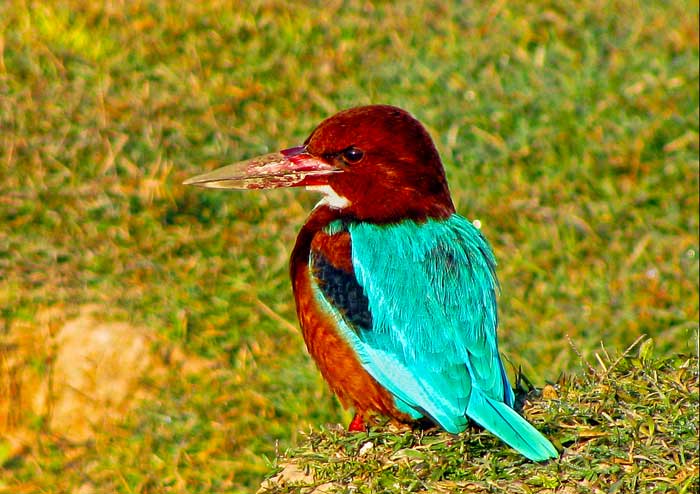 4. Albert hall Museum
Residing in the Ramniwas Garden, Jaipur , Albert hall is the oldest museum in Rajasthan also proudly known as the 'State Museum of Rajasthan'. A classy example of Indo-Saracenic architecture, the most picturesque view of Albert Hall is when the pigeons are sitting on its chattris or flying all around under the azure blue sky :)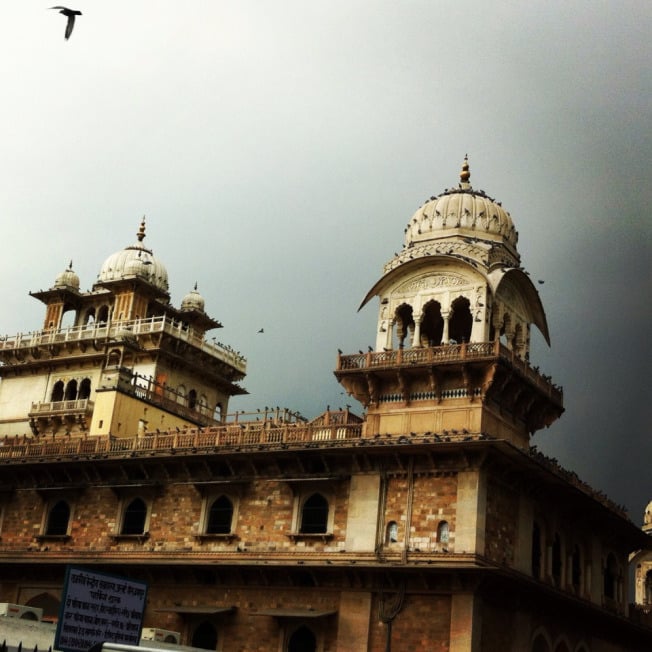 5. Panna Meena Baori (Stepwell)
Panna Meena ka kund or stepwell near Amber fort is one of the treasured places which if visited during Monsoon, you will remember it through out your life ! Although all the stepwells have their own magical aura, this one is comparatively less populated and shines out its real vibrancy during rains.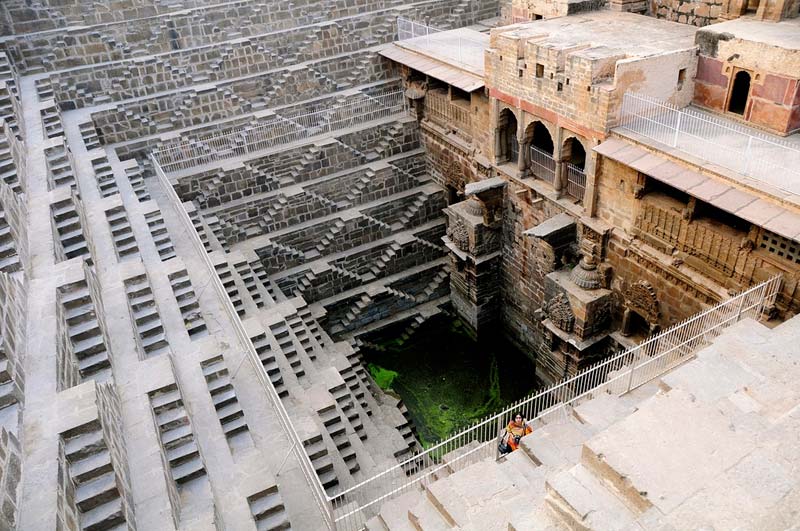 6. Nahargarh Fort
Lying on the edge of Aravalli hills, Nahargarh fort has been a romantic spot in Shuddh Desi Romance, a Friends' hangout place in Rang De Basanti and a favorite among Jaipurites to visit especially in rains ! Just go up there, sit at Padao restaurant and you will automatically get your perfect shots.

7. Chandlai Lake
A very beautiful and small lake 30 km away from Jaipur , Chandlai offers another birding sight. The main attraction is the various Migratory birds seen at this place, especially Flamingos.

8. Hawamahal
One of the most famous pink sandstone architectural marvels , Hawamahal situated at Badi Chaupad with five storeys and 953 windows is every photographer's delight. But what's challenging is how you make your click different from all others. FYI, Hawamahal is well lit and looks beautiful even at night !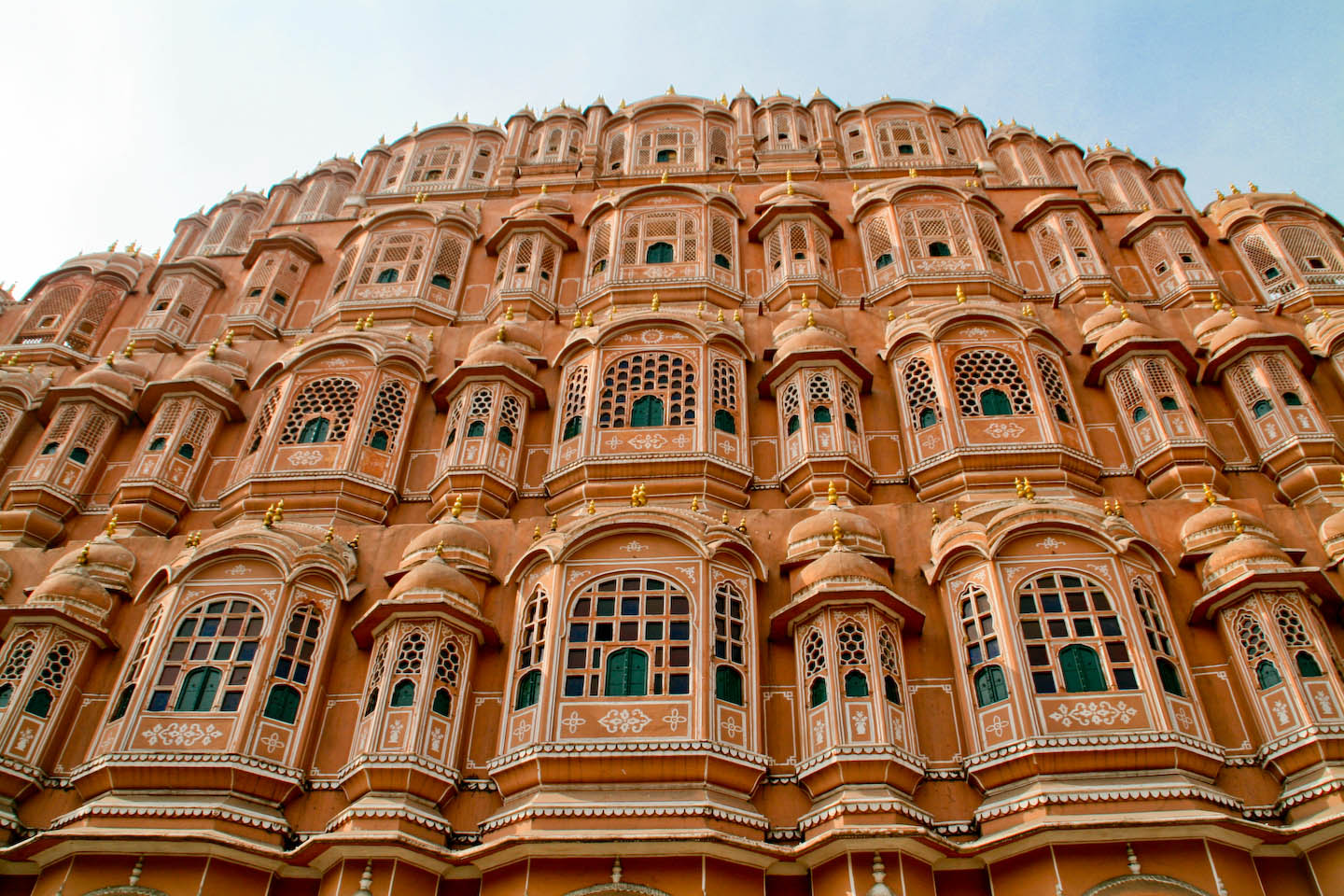 9. Maota Lake, Amer
Below the superb Amer fort, lies the Maota lake which swathes the pink city in its allure in the monsoons giving the residents and tourists a chance to stand near it and sip tea, while the photographers can find their right moment to capture this absolute visual delight !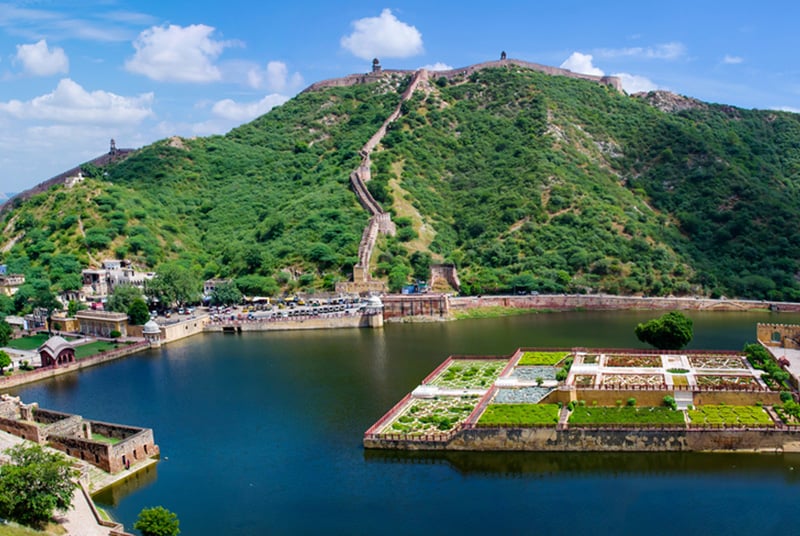 10. Jaigarh Fort
The massive Jaigarh Fort was built in 1726 and holds great appeal for military lovers. Flanked by towering gateways and watchtowers, it contains the world's largest cannon on wheels. The cannon has never been fired though, and neither has the fort been captured. As a result the fort has remained intact over its long life, and is very well preserved. Infact, it's one of the best-preserved military structures of medieval India. Jaigarh doesn't have the delicate interiors of Amber Fort, and therefore appears as a real fortress. Climb the Diwa Burj watchtower to get an excellent view over the plains.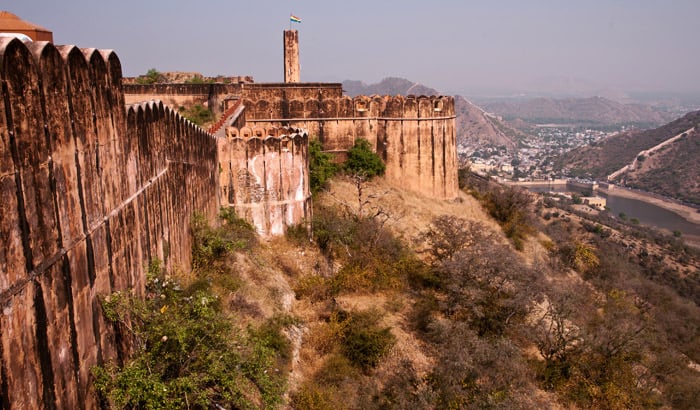 11. Galta Monkey Temple
Getting to this rather ruinous but holy Hindi temple, nestled in peaceful surroundings between two granite cliffs, is quite an adventure but it's completely worth the effort. The temple is part of a larger temple complex, which also has three sacred pools of water. One of the pools has been taken over by thousands of monkeys that congregate there to swim and bathe. They're generally friendly and love to be fed.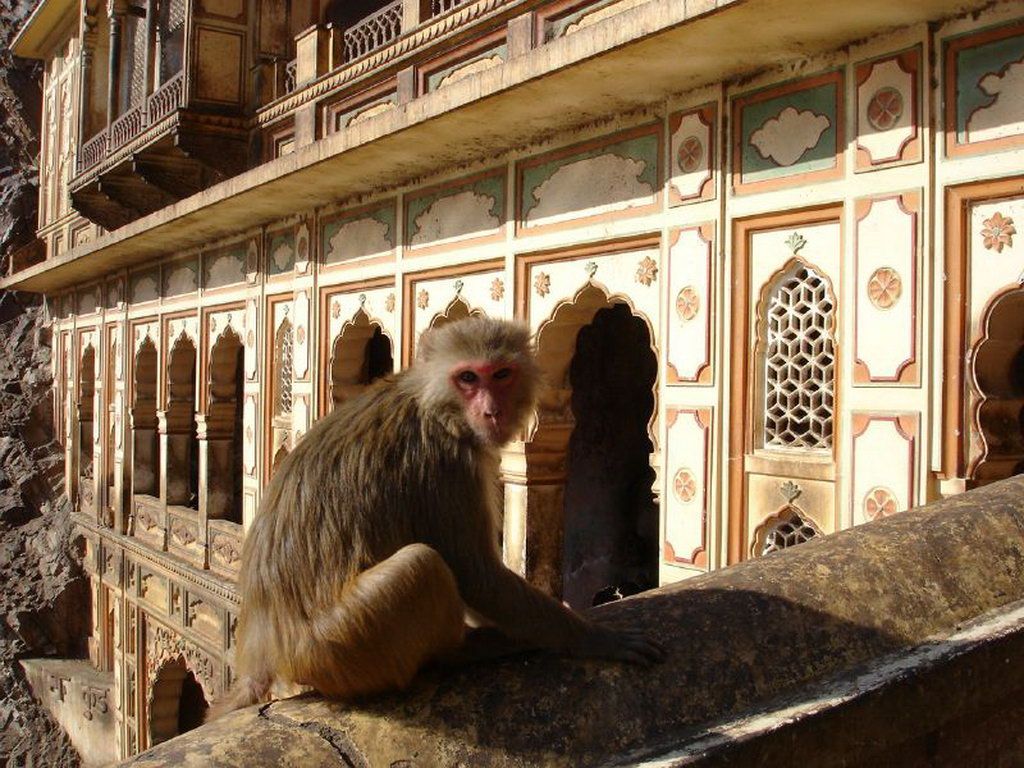 12. Elefantastic
Elefantastic offers the opportunity to get up close and personal with some of India's much loved elephants for a day. An elephant farm in an elephant care village, Elefantastic was formed in 2012 to promote the wellbeing of these giant creatures and show tourists that not all of them are mistreated. Before starting Elefantastic, Rahul (the founder) worked as an elephant rider for nine years. At Elefantastic, you'll be able to wash, feed and water the elephants, learn about elephant decorating and have a painting class, and learn about the elephants' medicines and treatments. Numerous options for elephant rides and safaris are offered, both in Jaipur and the surrounding countryside.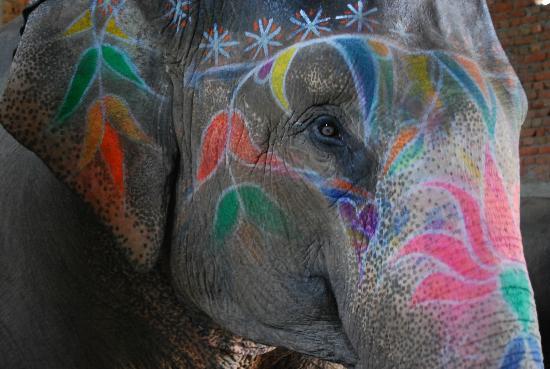 What do you think of this story? We want to hear from you! Share your comments below.

[divider scroll_text="Back To Top"]