Suzan Drummen, an artist based in the Netherlands, creates expansive art installations that use thousands of tiny dazzling crystals and other shiny objects to create elaborate mandalas and textile designs. Amazingly, Drummen doesn't use a pre-made plan to create her works. Drummen's goal is to overwhelm theviewer; "From a distance they appear clear and orderly, yet upon closer inspection, the eyes become disoriented by the many details. That moment, of being able to take it all in or not, is explored, time and time again. The visual perception is challenged, requisitioned and intensified." She uses pins to affix the crystal, chrome-plated metal, precious stones, mirrors and optical glass that she uses to walls, but lay these objects down freely on the ground.



1.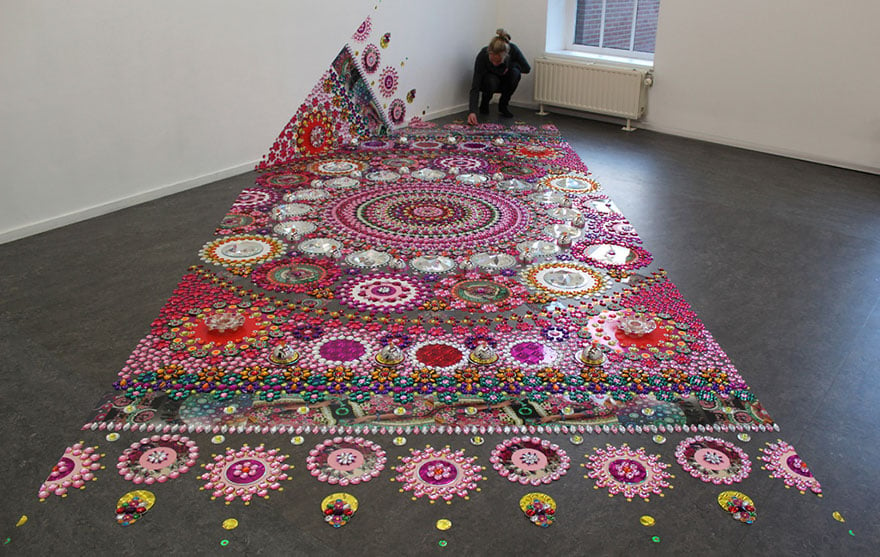 2.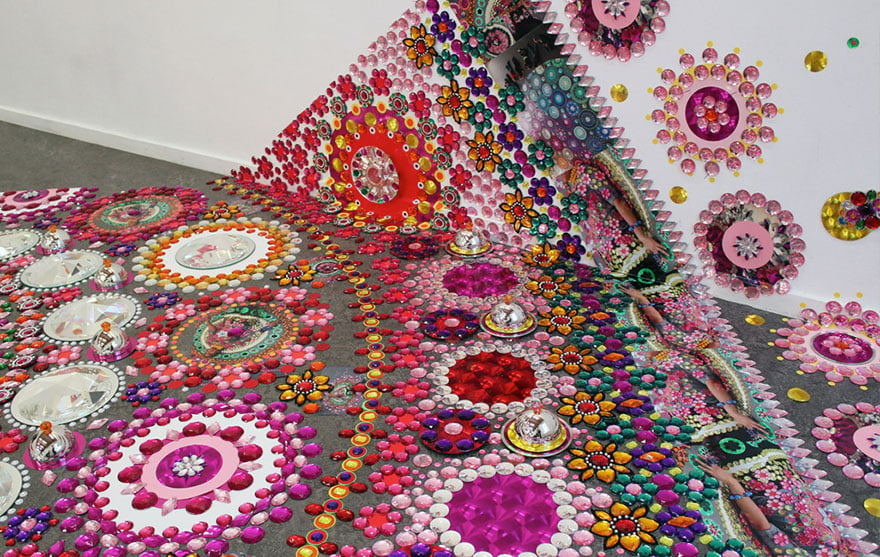 3.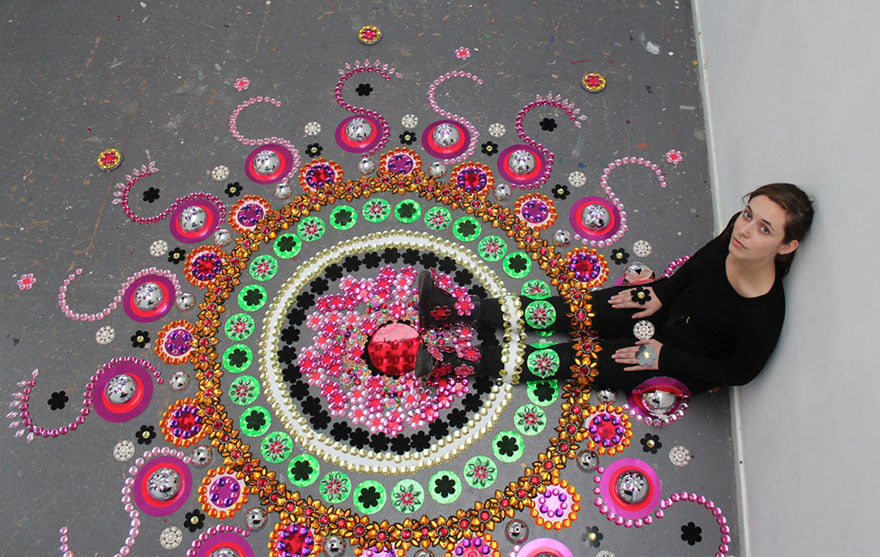 4.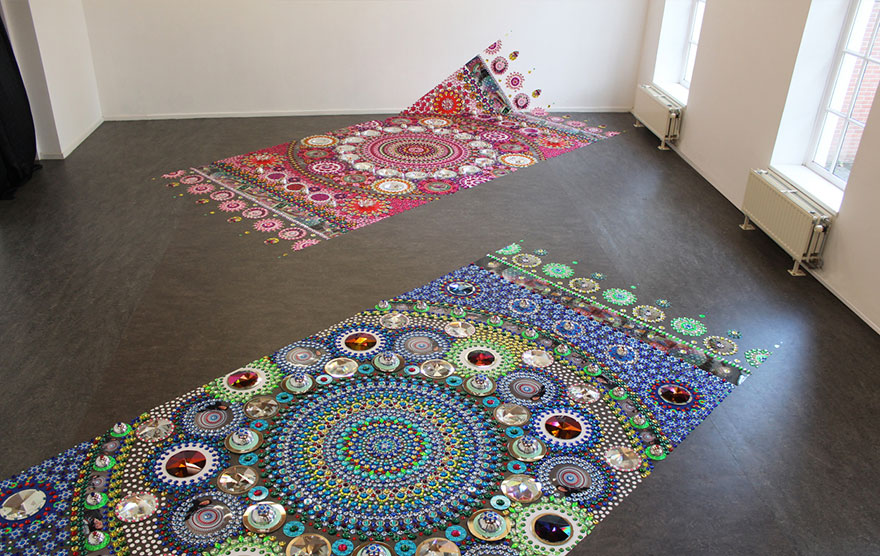 5.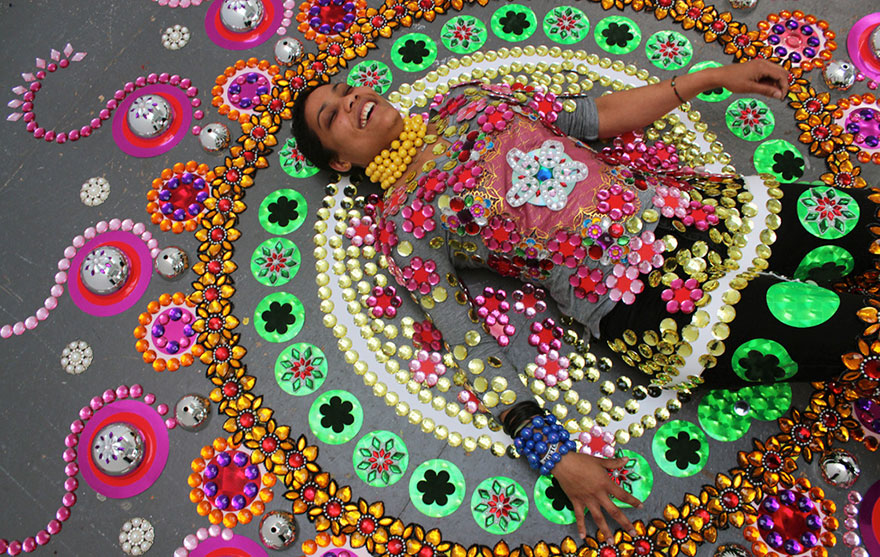 6.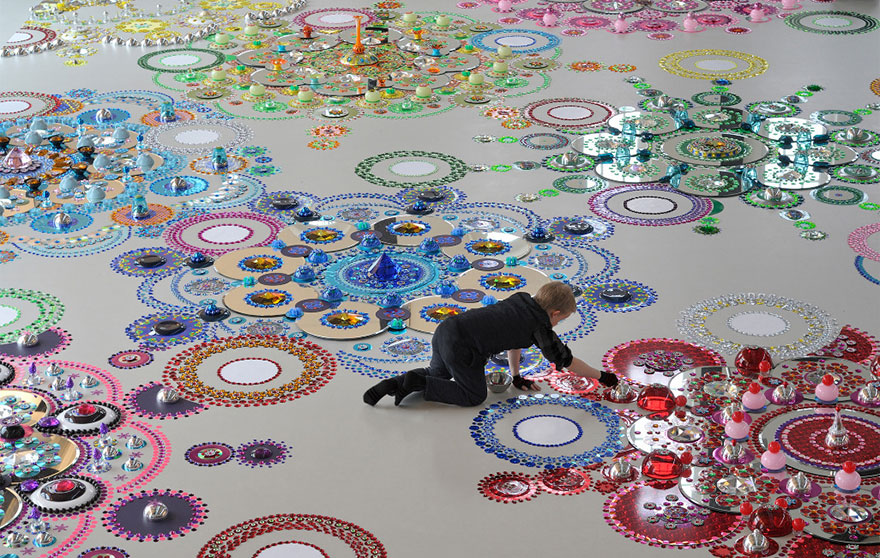 7.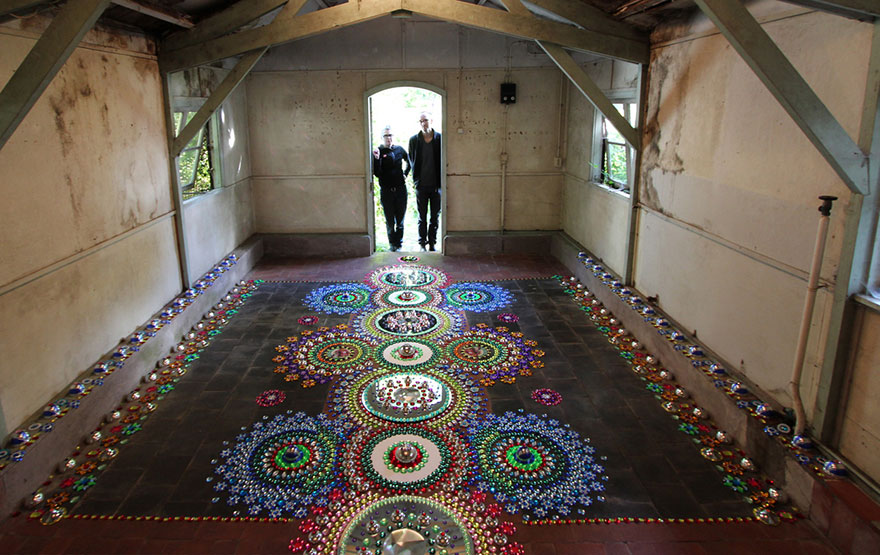 8.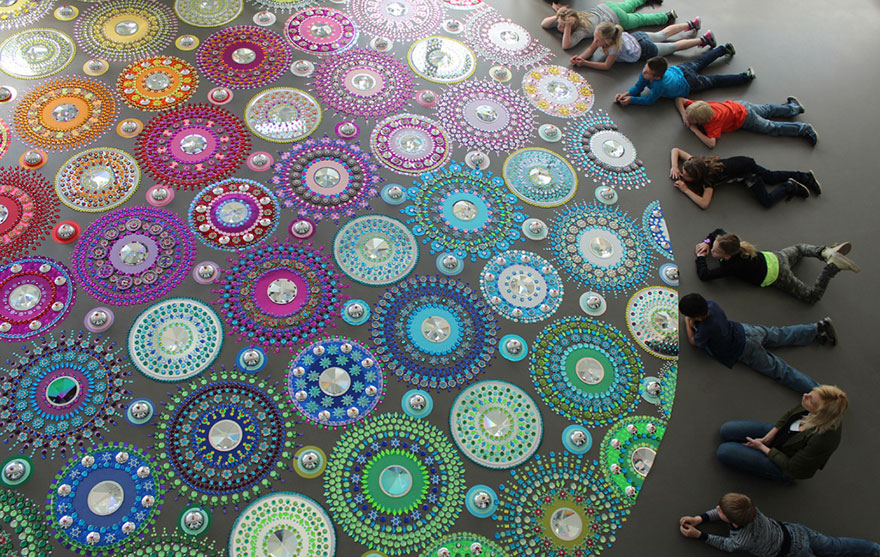 9.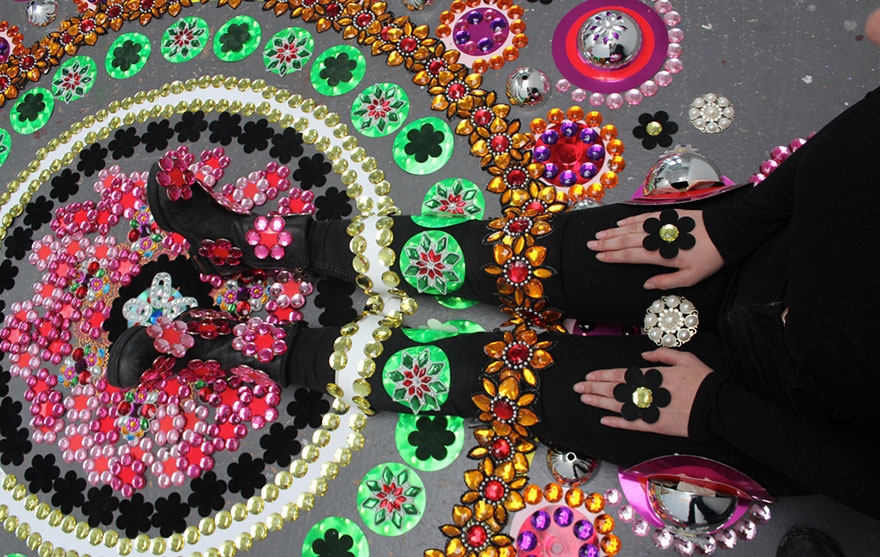 10.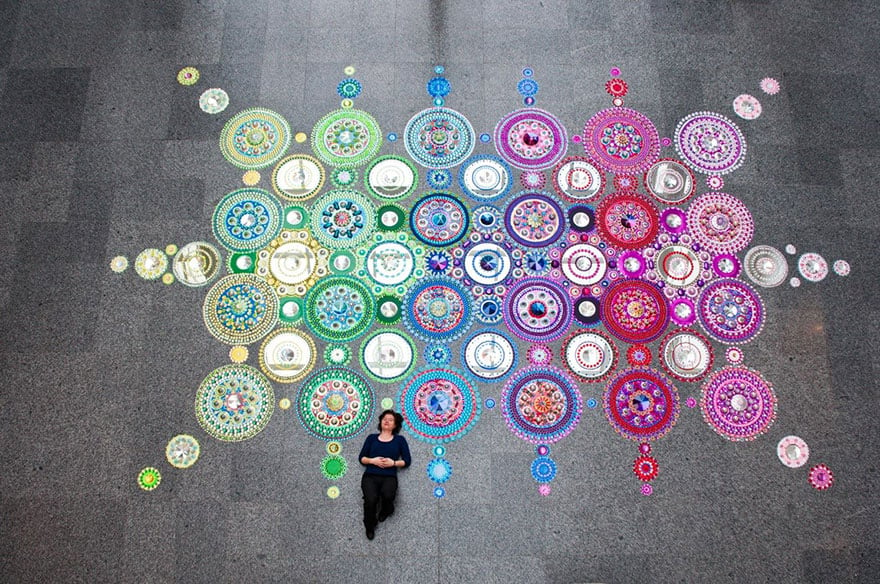 11.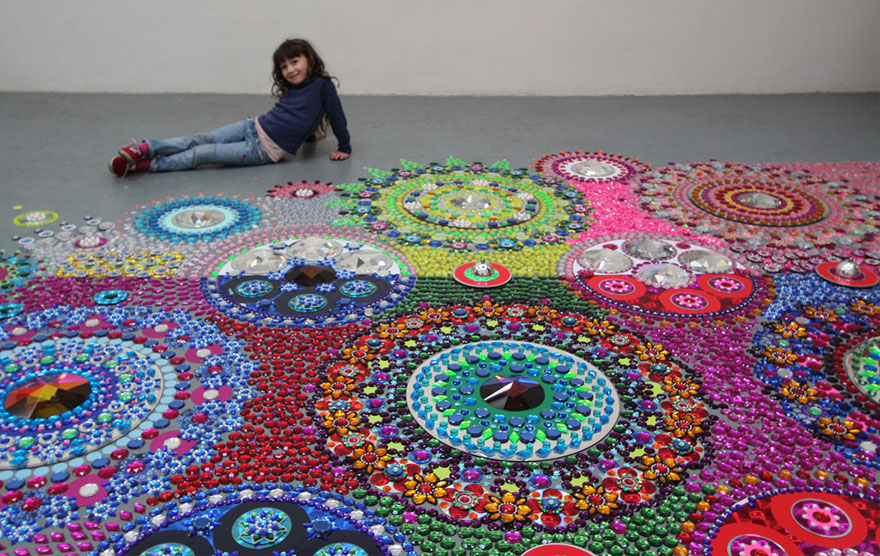 12.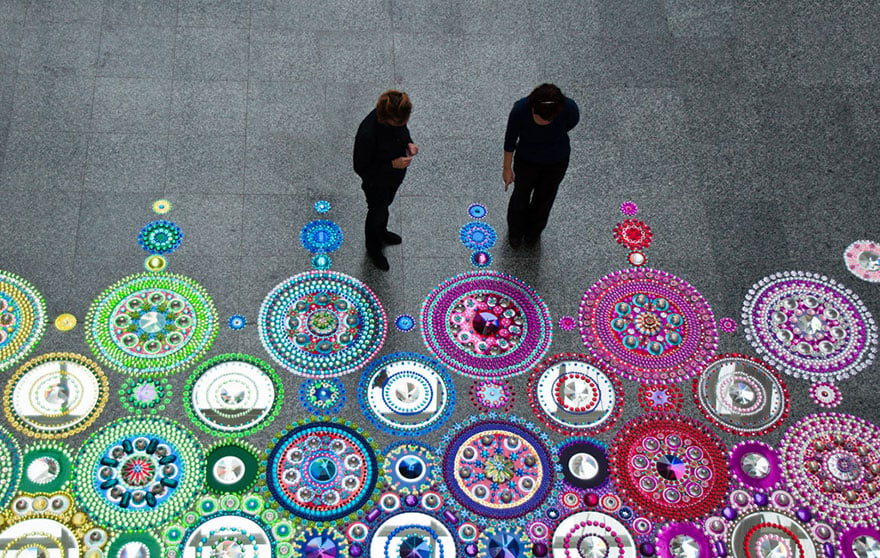 13.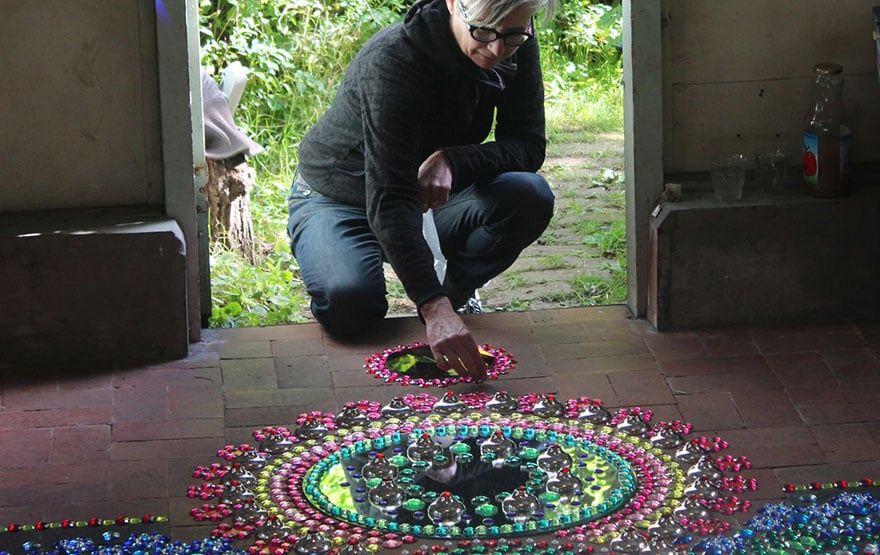 What do you think About this Article?
We want to hear from you ! Share your comments below.
H/T: thisiscolossal.com
[divider scroll_text="Back To Top"]