Jigokudani is located in the valley of the Yokoyu River, in Nagano Prefecture, in Japan. Literally "hell's valley", the area took its name from the steam and boiling water that bubble out of small crevices from geothermal hot springs in the ground below. Jigokudani is surrounded by steep cliffs and formidably cold forests. The ground remains frozen in winter and heavy snowfalls cover the area for at least four months each year. In this hostile environment, lives a small population of Japanese Macaques, also known as Snow Monkeys, who manage to keep themselves warm by bathing in the natural hot water pools. These monkeys blissfully soaking in the hot pool with their fluffy, snow-powdered heads sticking out of the water is fascinating to watch.
1.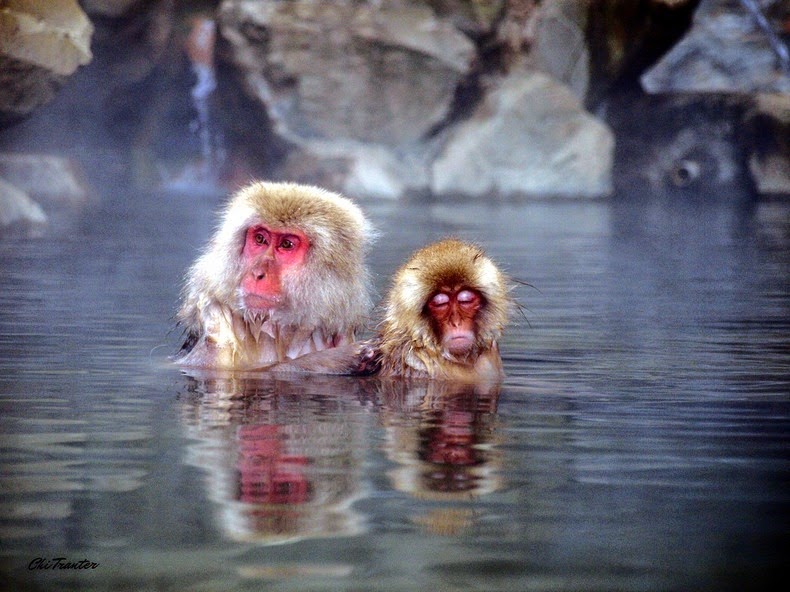 2.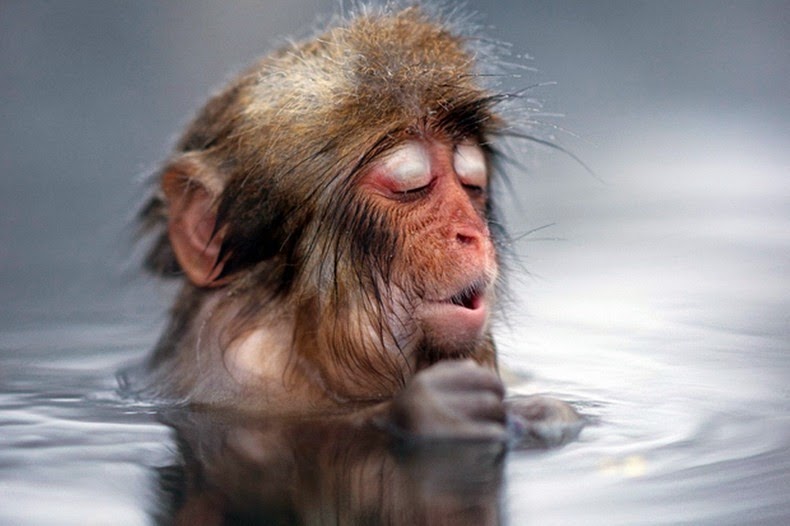 3.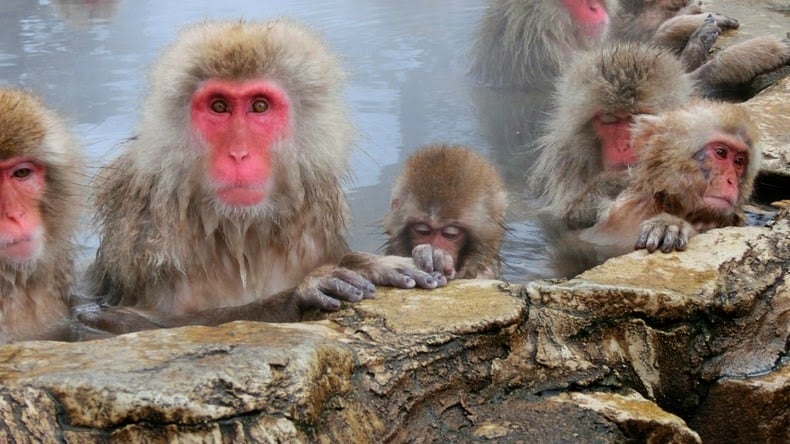 4.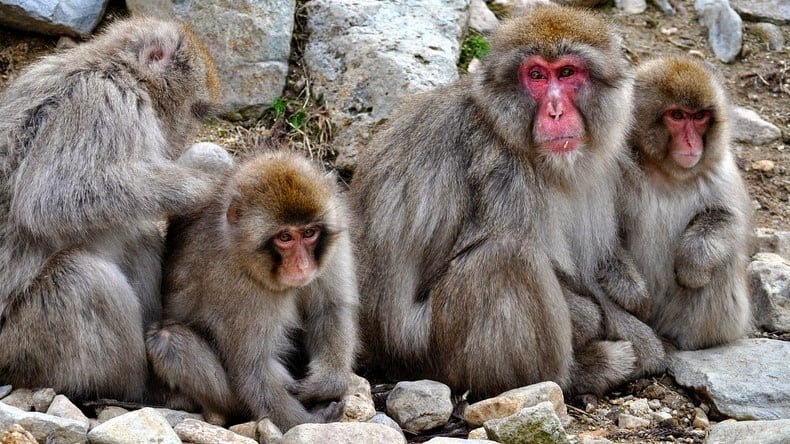 5.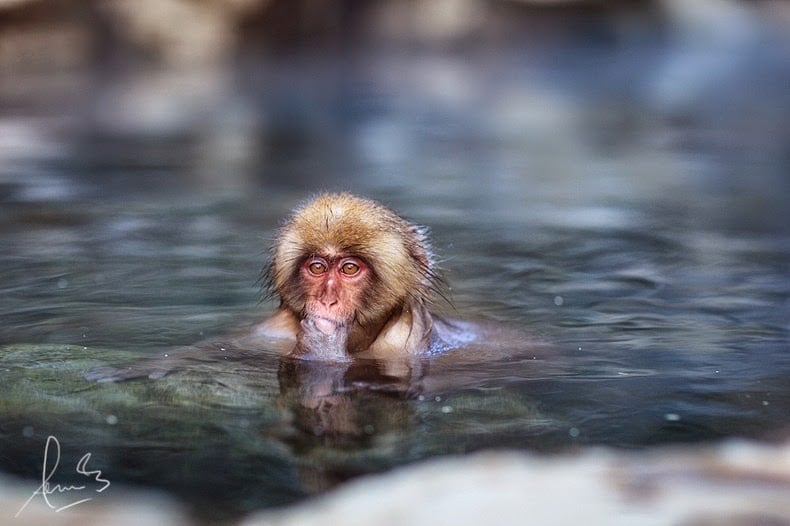 6.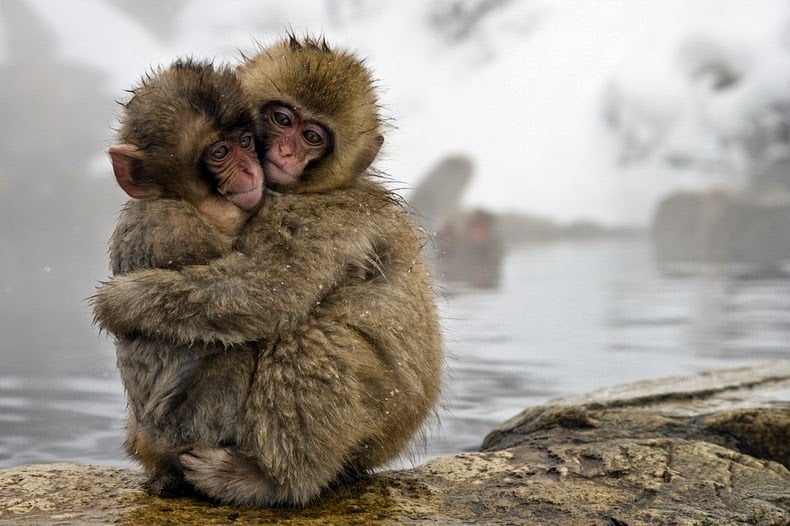 7.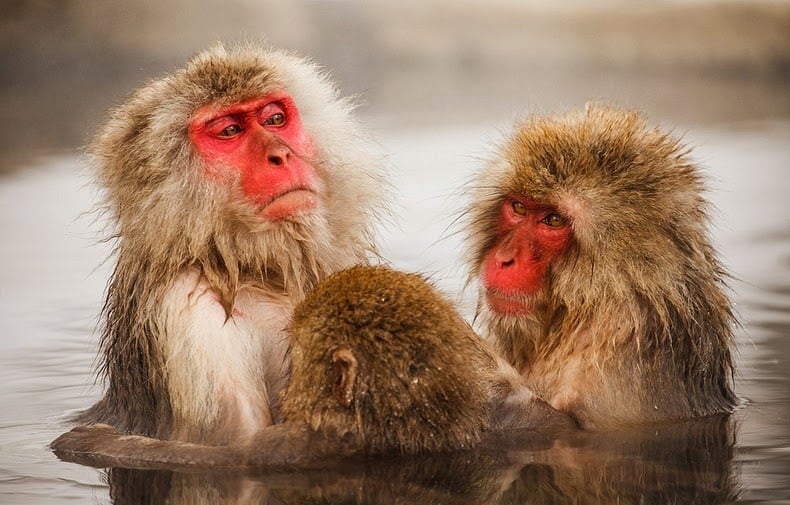 8.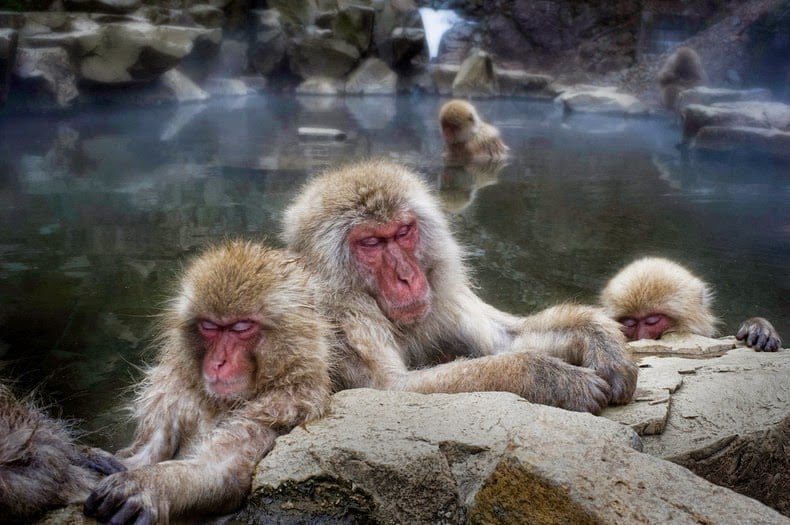 9.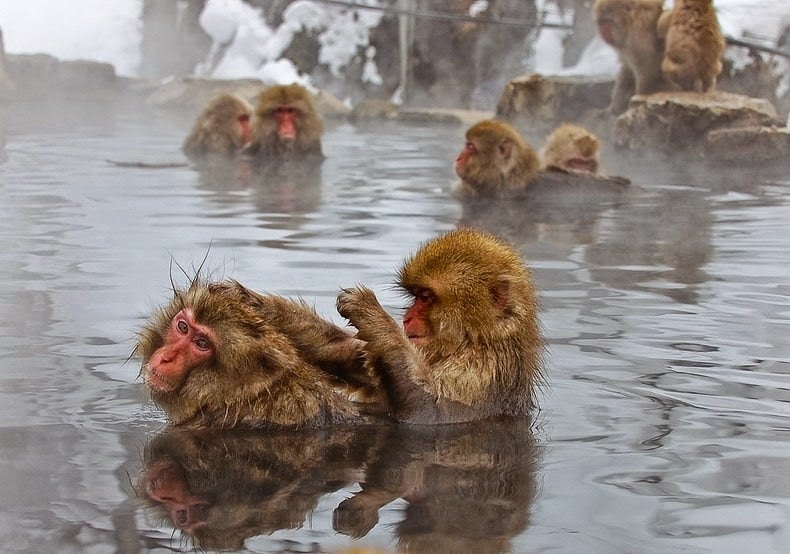 Japanese Snow Monkeys, Jigokudani Video
What do you think About this Article?
We want to hear from you ! Share your comments below.
H/T: japan-guide.com