Irene Kim is the latest Internet sensation to partner with a major beauty brand. Meet the Korean Beauty It-Girl Who Is Working For Estée Lauder​. Everyone is freaking out over Korean beauty It-girl, Irene Kim, and with good reason. And yes, it's partly because of her adorable pink-and-yellow tinged bob. The 27-year-old model and TV personality is actually Seattle-born, but moved to Korea three years ago after studying textile design at New York's Fashion Institute of Technology.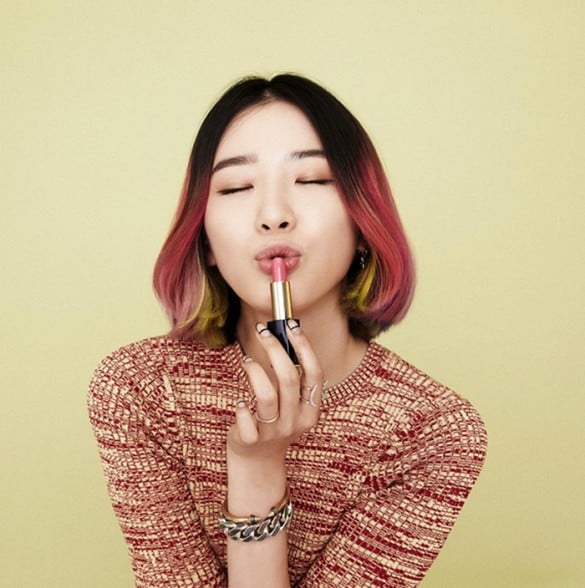 She doesn't boast millions of views on her beauty tutorials that cover skin prep for dry skin and easy natural day makeup, but her resume is still booming: her 590,000-plus followers & 2000 Plus Photos on Instagram have seen her grace magazine covers, mingle backstage at a Chanel resort show, and model for a Stella McCartney short film. Though Kim remains humble; she credits her grandma as her lifelong style inspo. Grandmas got it like that.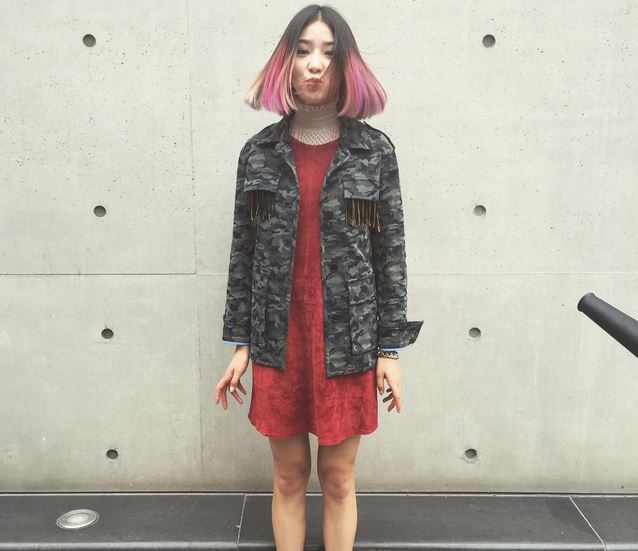 And now she can add another accomplishment to her list: Vogue reports Kim has just been named global beauty contributor for Estée Lauder. She'll be using her TV chops (Kim hosts the popular shows K-Style in English on Mnet America and Korea's Style Live) to create video tutorials for the brand, provide them with product consulting on the next big K-beauty product, and of course, ramp up Estée's social platforms with impromptu and winsome posts.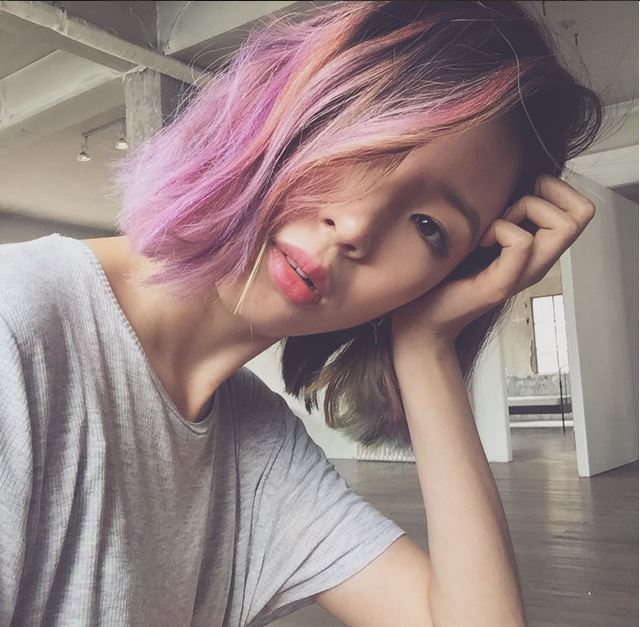 "I want to show people that beauty is for everyone, and it's all about experimenting," Kim told Vogue. "I'm so excited just to play."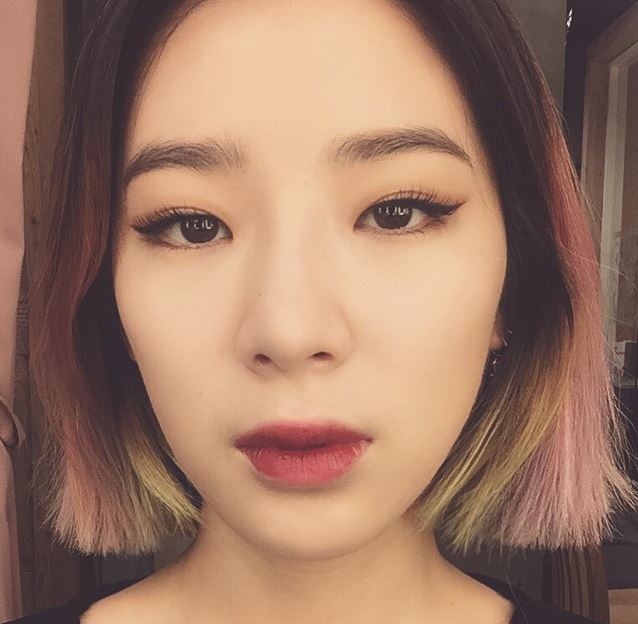 And we're excited that an old school brand is tapping into the social-savvy beauty world to recruit new faces. This trend isn't new: beauty blogger Michelle Phan collaborated with Lancôme in 2010 to become their official video makeup artist (she has since partnered with L'Oreal for a makeup line), and last year, Brazilian blogger, Julia Petit, launched a line with MAC.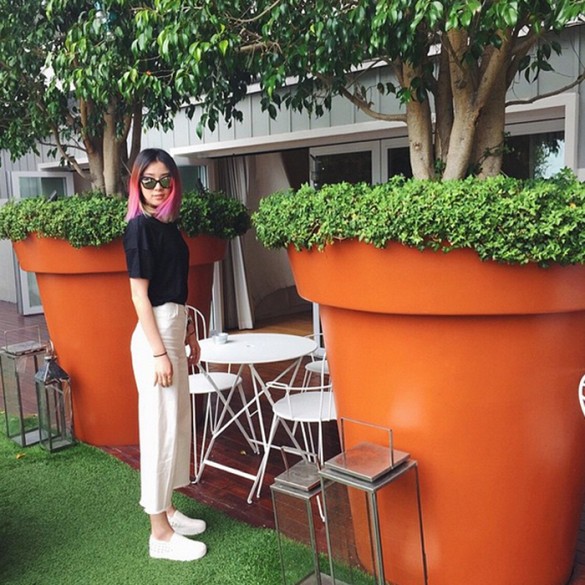 Irene is known for her ever-changing haircolor, which she told Vogue she changes whenever she's sad. It's become her signature, and her modeling agency has even asked her never to dye her hair back to its original black. We're sure this quirky, colorful model is one to watch.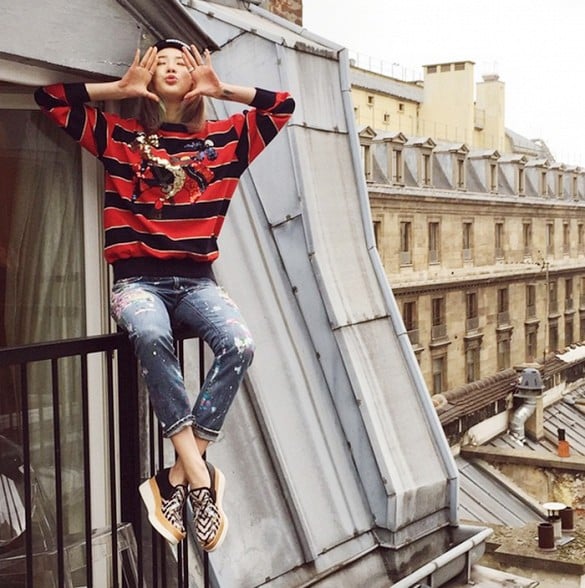 Irene is also currently the host of the well-known and well-loved Korean fashion television shows K-Style and Style Live, contributes monthly to our sister site, Byrdie, and was recently named a global beauty contributor to Estee Lauder. While working with the brand, she will create video content, cover trends, and possibly have input in product development.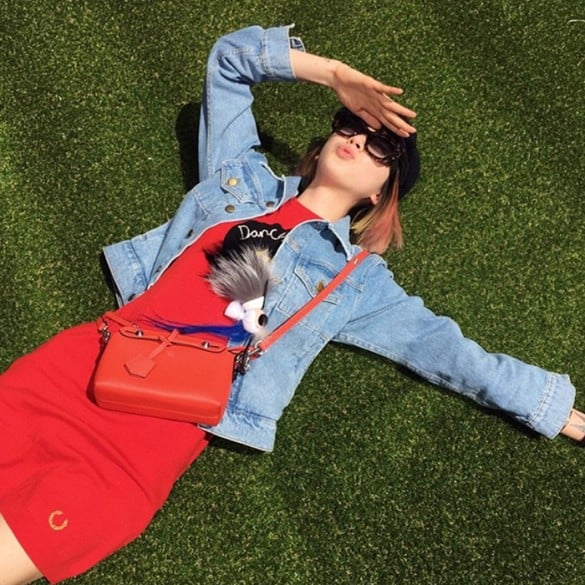 You are so beautiful and you have a such a great personality.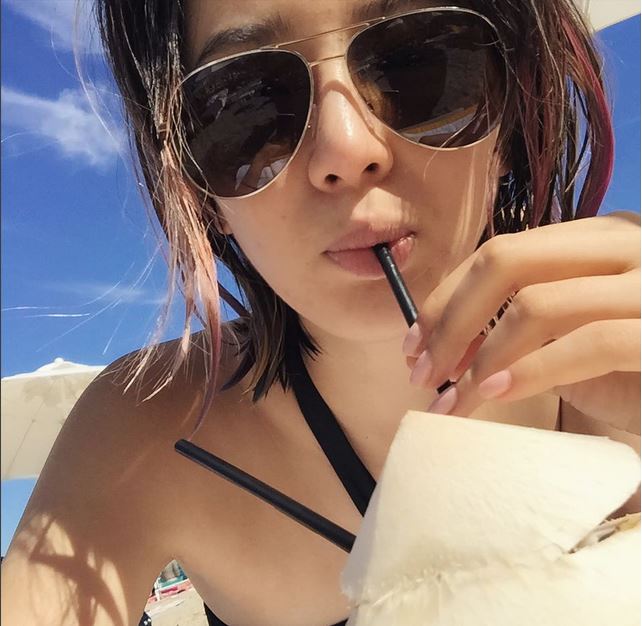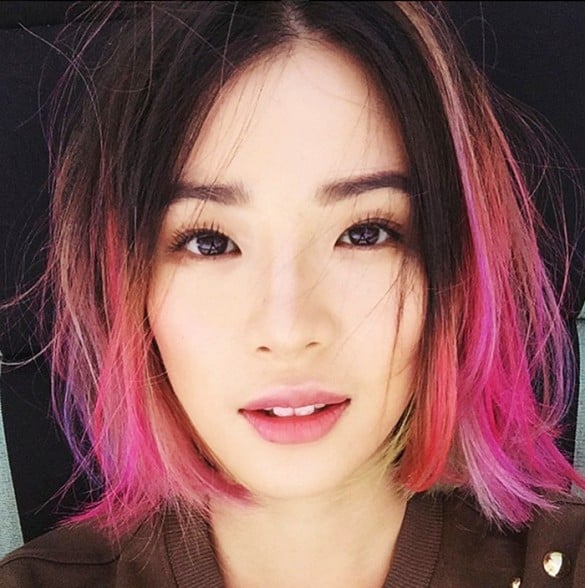 Follow Her On Instagram @ireneisgood
Who's your favorite model to follow on Instagram? Tell us below!
tweeting us @Reckontalk, or post on our Facebook page.
H/T: mmimichatter.com
[divider scroll_text="Back To Top"]