Those who fancy themselves adventurous travelers can now experience an adrenaline-pumping night in the Natura Vive Skylodge in Peru's Sacred Valley. This isn't a typical vacation, and it definitely isn't for those with a fear of heights. Here, guests sleep in a transparent glass pod that clings to the side of one of the valley's highest peaks.
1.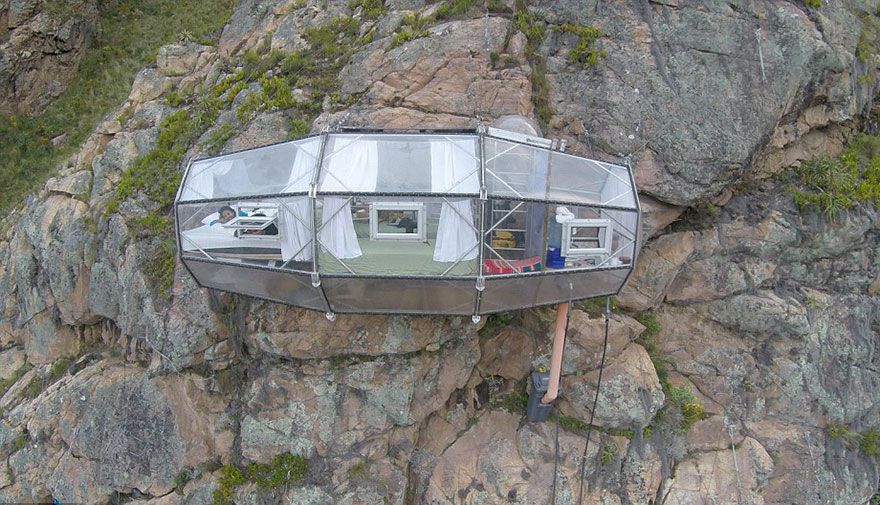 But before they even get to their accommodations, travelers must climb a 400-foot cliff face. The "Skylodge" Sleep in Glass Pod Clinging to a 400-Foot Cliff for Adventurous Travelers.
2.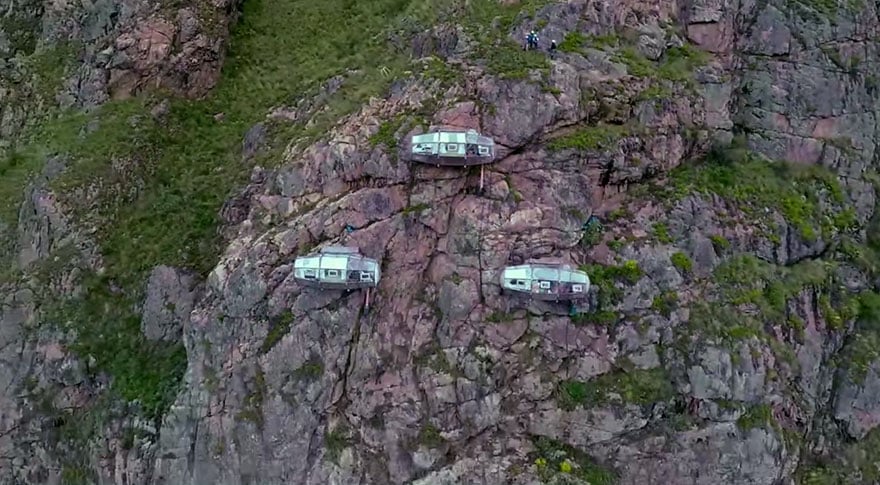 If you're a thrill-seeker with a love of travel, you're now invited to stay in Skylodge, a series of transparent pods that hang above the Sacred Valley of Peru. Thrill-seekers among you rejoice.
3.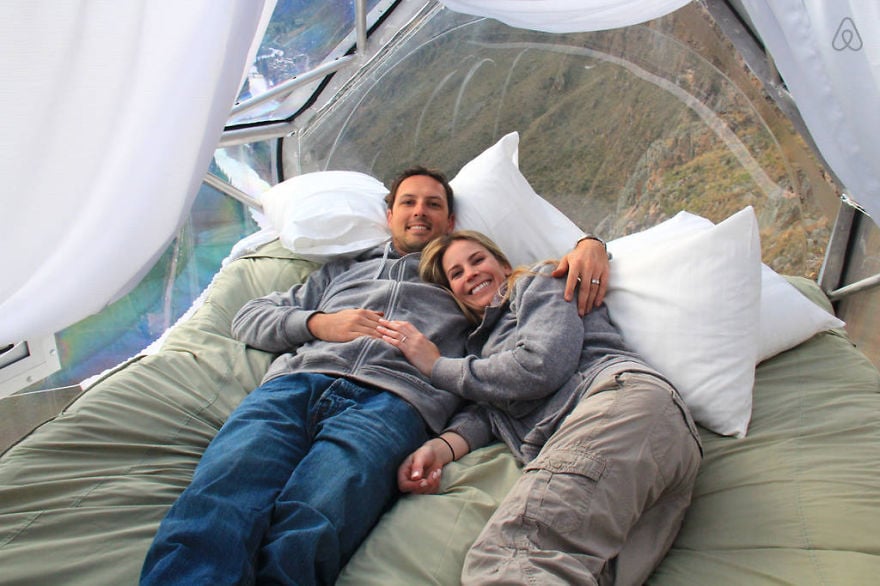 If the stunning natural beauty and history of Peru's Sacred Valley is not enough to satiate your traveling appetite, then you should sleep in a transparent capsule hung 400 feet above it.
4.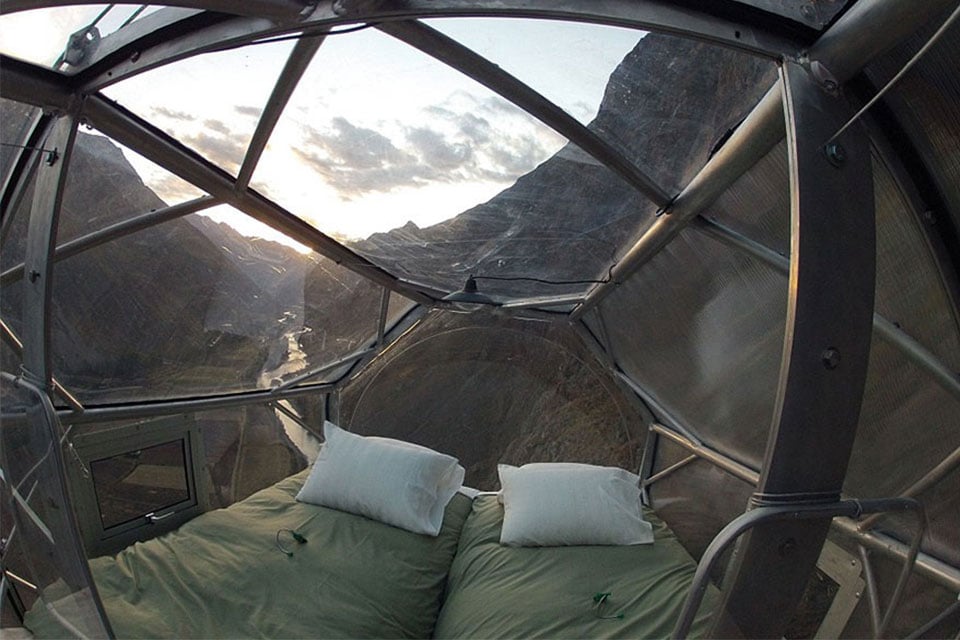 The valley, located near Peru, features 24 x 8 meter capsules made from polycarbonate and aluminum. They're operated by Natura Viva, a Peruvian tour company, and they overlook some of the most beautiful scenery and small villages.
5.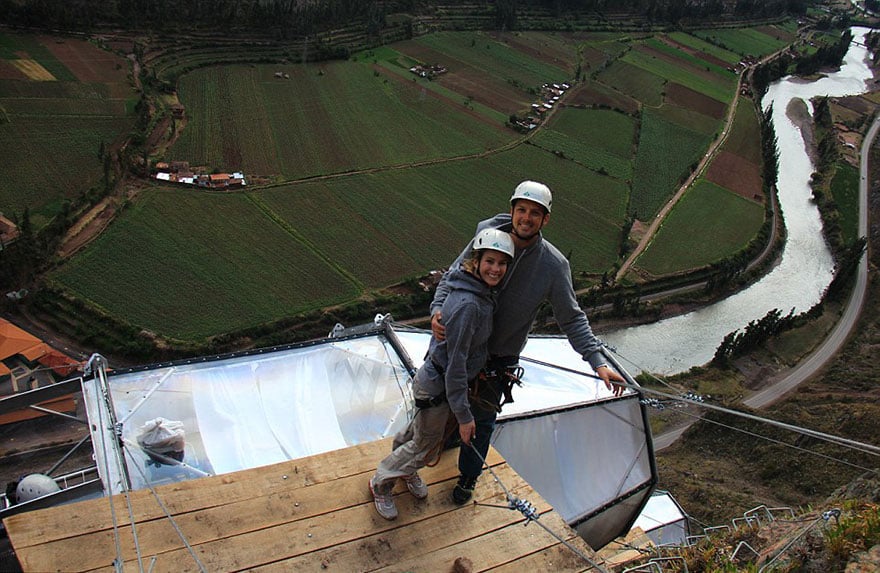 The cost of staying in one is around $300 USD. You'll also need to climb a 400 foot steel ladder embedded into the face of the cliff. You can also zip line or hike to them.
6.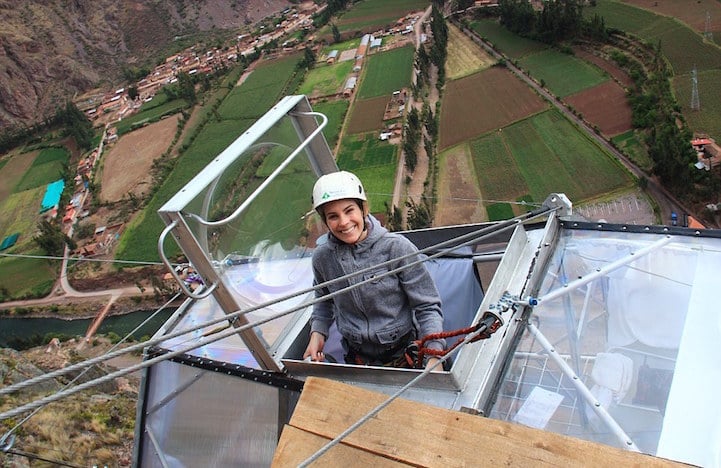 About 400 meters up, overlooking the town of Cusco, rest the Skylodge Adventure Suites.
7.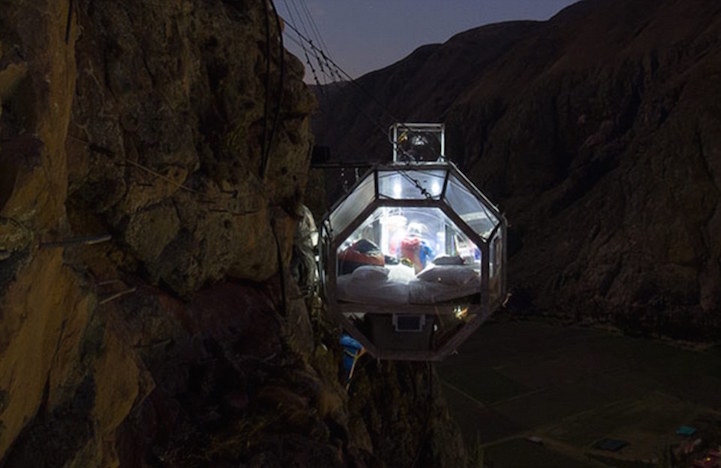 Visit the Natura Viva website for more information and see the pods in action below.
PLAY VIDEO Of Cusco, Zipline, Via Ferrata Climbing and Skylodge Adventure Suites by Natura Vive:
[youtube height="500″ width="800″]https://www.youtube.com/watch?v=xPW7vZkaQh4[/youtube]
Since opening, the operators have been surprised at the number and diversity of their visitors, ranging in age from six years old to seventy years! The owners are a couple who want to share their love of mountain adventure by offering visitors to the Sacred Valley the ultimate adventure experience – an intimate evening spent surrounded by impressive views of the valley and the clear sky above. Skylodge Adventure Suites is a unique and exciting way to pass a couple of days in the Sacred Valley for those with an appetite for adventure and the desire to get an entirely new perspective on this region of Cusco!
What do you think About This Sacred Valley Hotel ? Wanna Visit Peru ?
We want to hear from you ! Share your comments below.
[divider scroll_text="Back To Top"]