The Bharat Ke Veer app, which was first proposed by the actor Akshay Kumar, through which people can extend financial support to the families of the killed soldiers has been approved, the channel reported.
Guidelines: If you wish to support this cause :
1. You can donate directly to individual braveheart's account (upto max of Rs 15 lakhs) or may donate to the "Bharat Ke Veer" corpus.
2. To ensure maximum coverage, a cap of 15 lakhs is envisaged per braveheart and the donor would be alerted if the amount exceeds Rs 15 lakhs, so that they can choose to either decrease their contribution or divert part of the donation to another braveheart's account, or to the "Bharat Ke Veer" corpus.
3. "Bharat Ke Veer" corpus would be managed by a commitee made up of eminent persons of repute and senior government officials, in equal number, who would decide to disburse the fund equitably to the braveheart's family on need basis.
Now you can contribute to our Bravehearts who sacrificed their lives in line of duty in Sukma, Chhattisgarh on 24/04/2017. NRIs holding A/c in indian banks can also contribute through Internet Banking. International Credit/Debit card holders can also contribute with their cards.

Follow below steps to make payment through bharat ke veer portal.
1. Open link https://bharatkeveer.gov.in , This will take you to the homepage.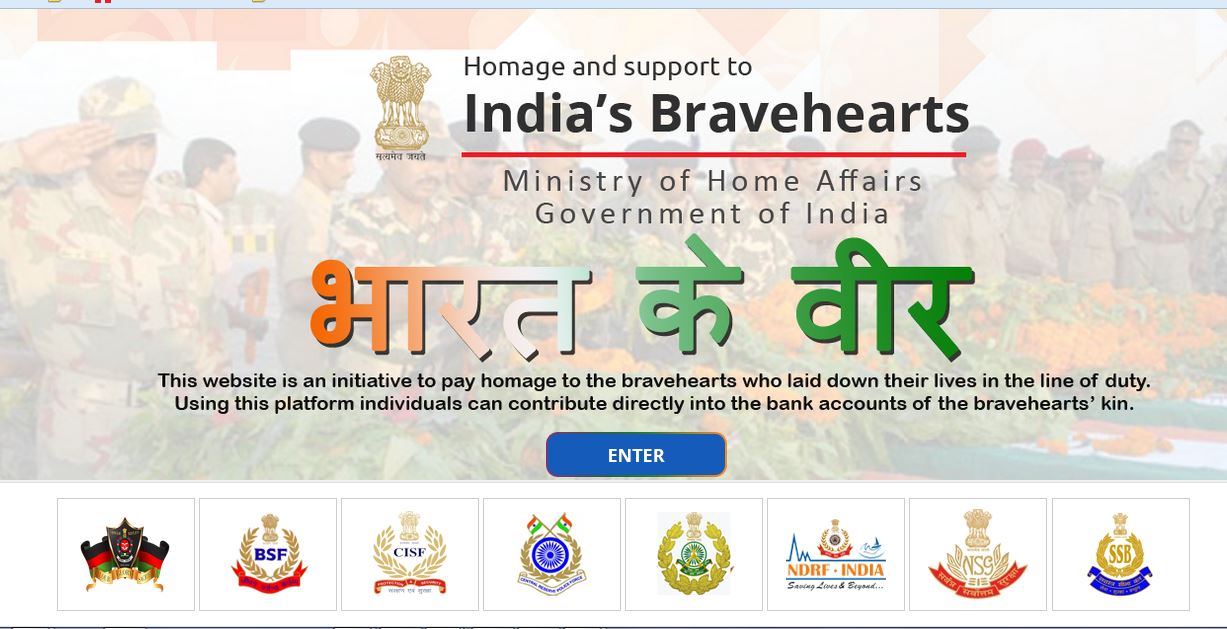 2. Press Enter button. This will take you to new screen.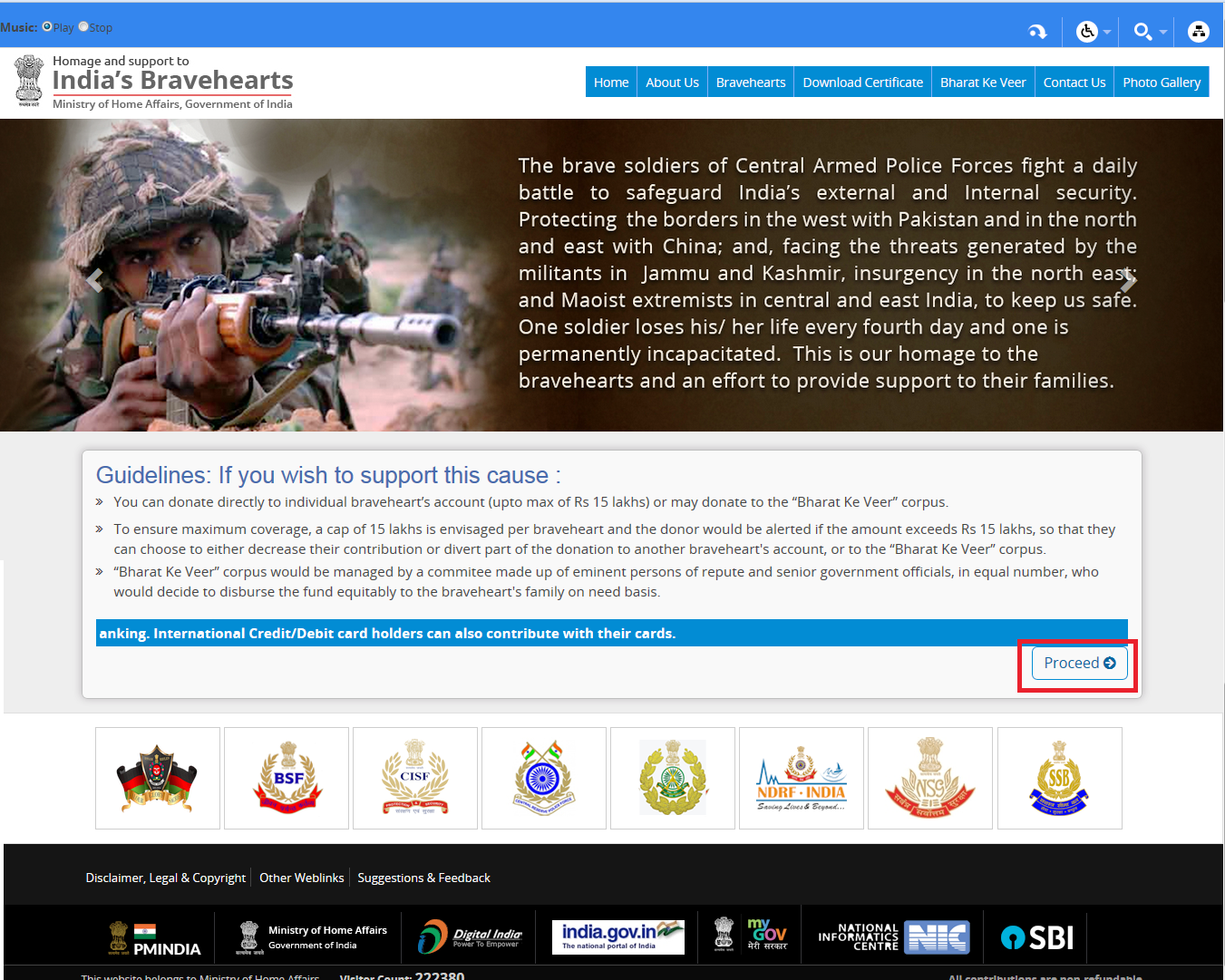 3. Click on "Proceed" button to continue with further steps. This step will take you to the screen where you can find name of all the listed martyers.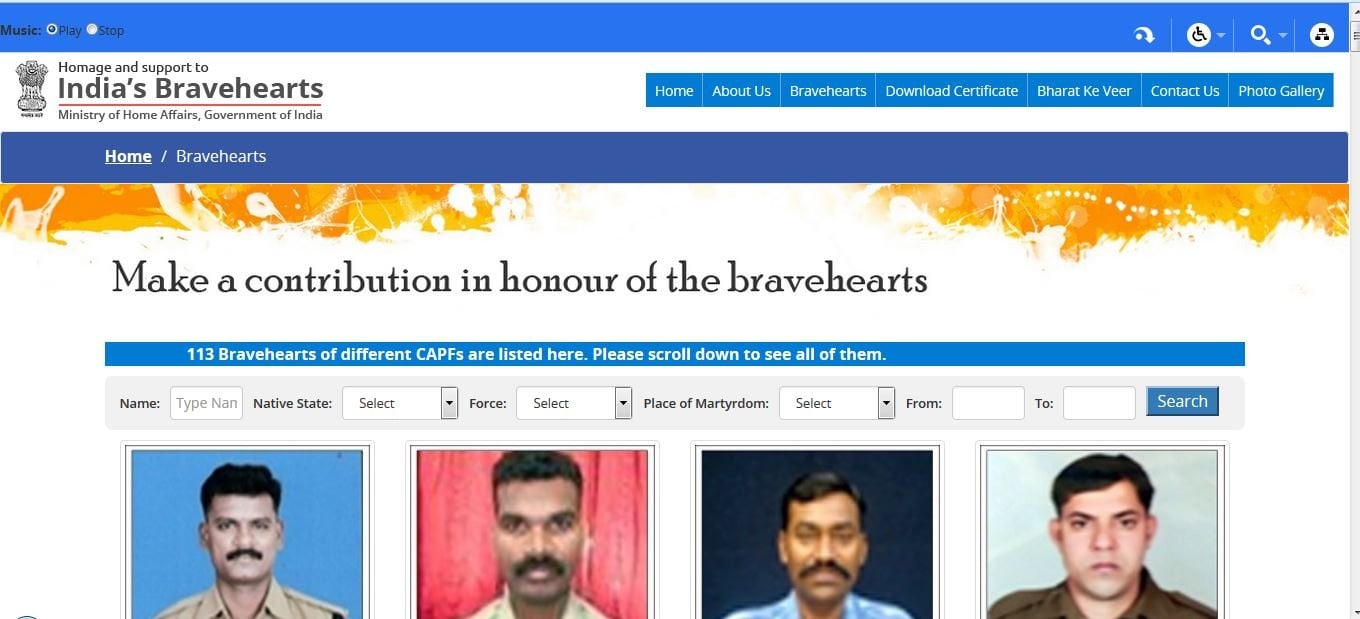 4. Give a search criteria and click on search button. We have put name "Ajay" for example.

4. After clicking on search , this step will take you to the new screen where you can find name and picture of the martyer.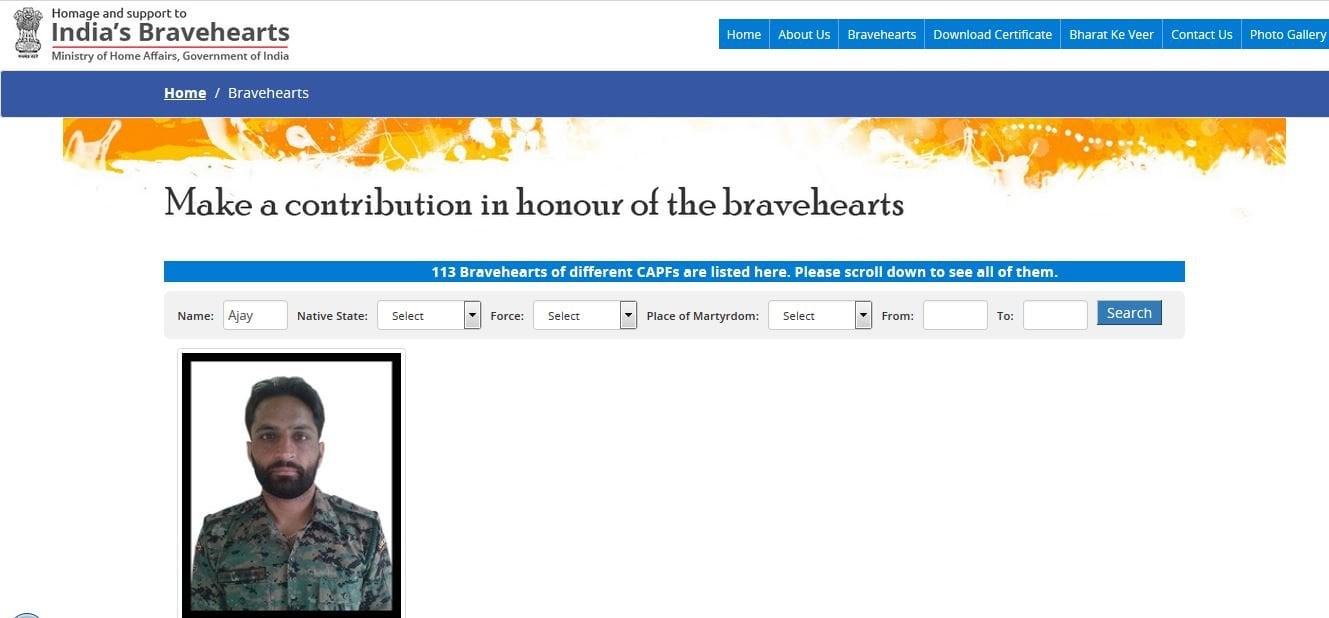 6. Click on the picture. You will get below screen.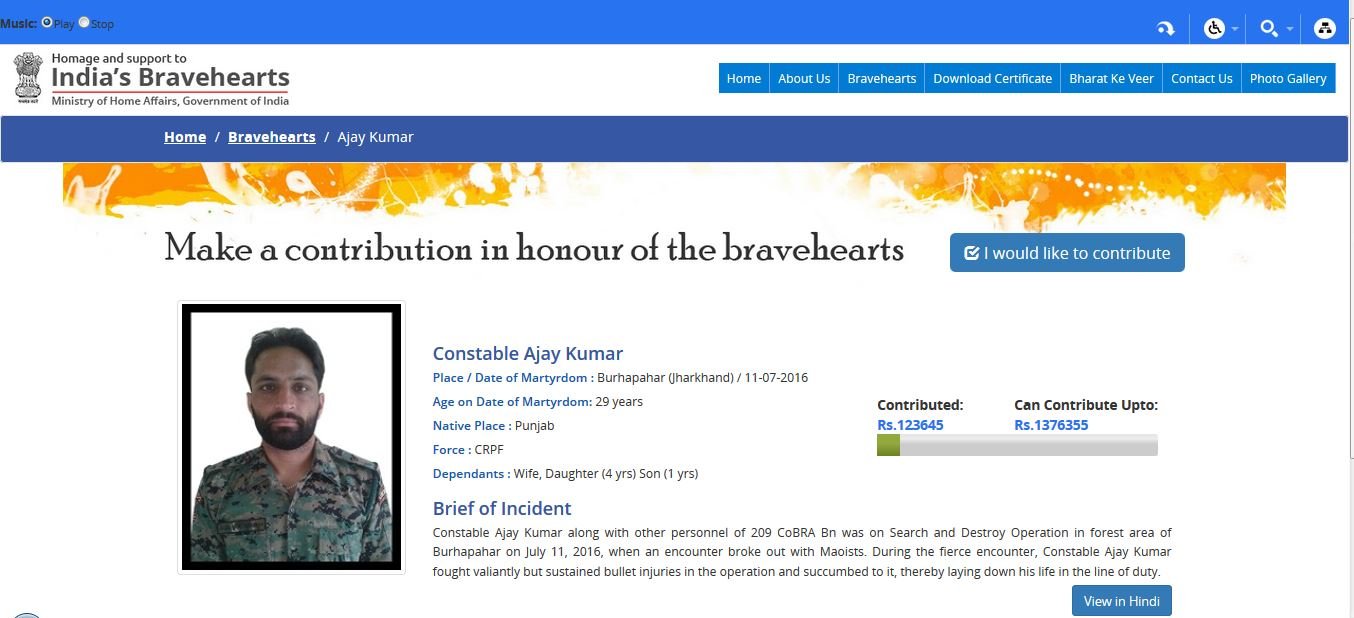 7. Click on "I would like to contribute" button, this will take you to the payment screen.
8. Put all required details and then generate OTP, Then enter your OTP no. and submit.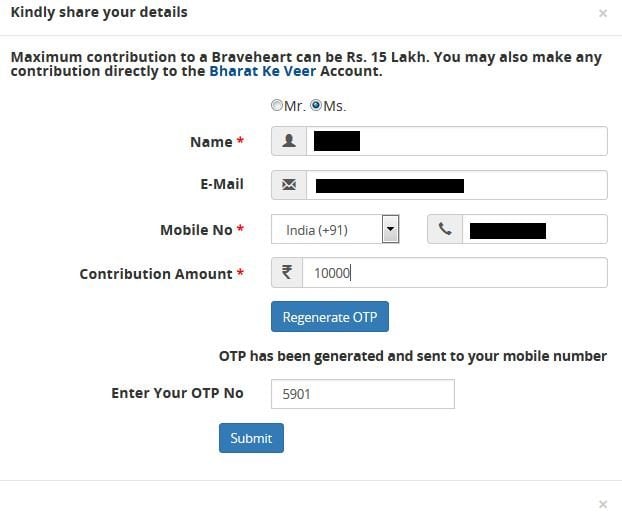 9. It will ask to fill captcha ,fill captcha and continue to submit.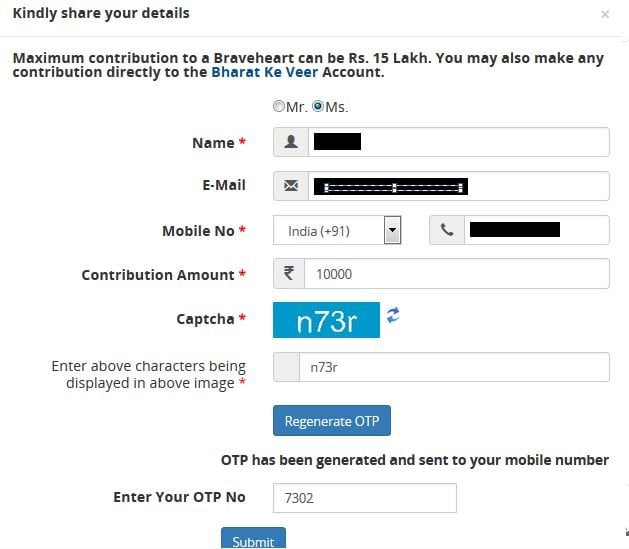 10. You will recieve below screen. Click on "I agree" button and continue.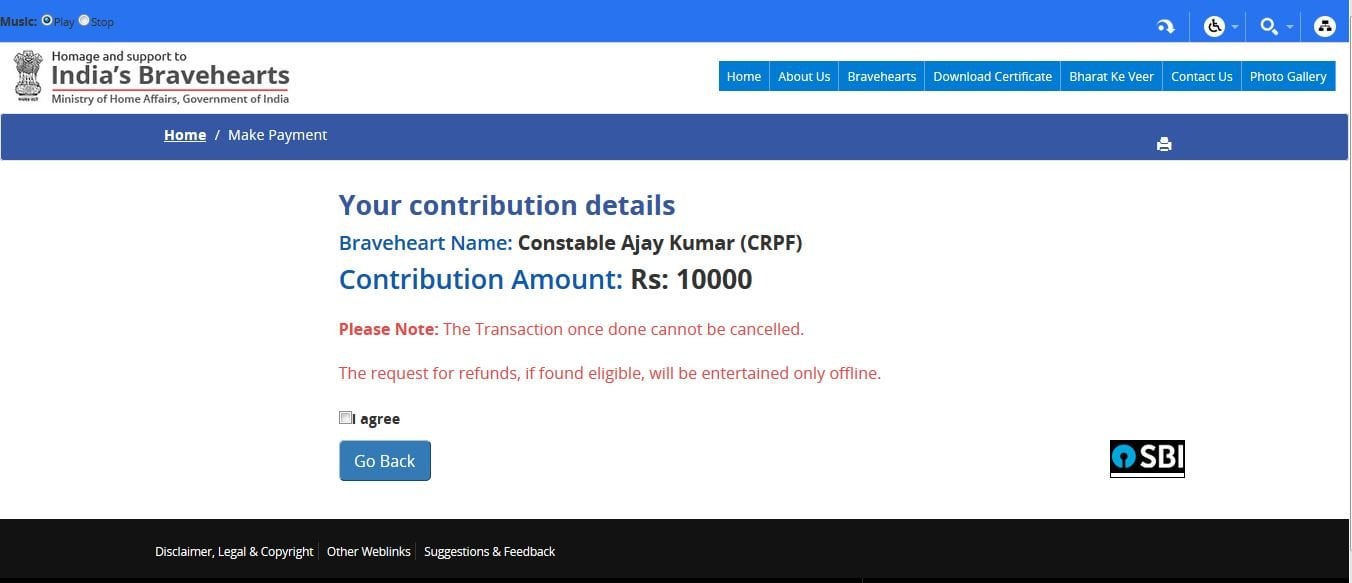 11. Click on "make Payment" button.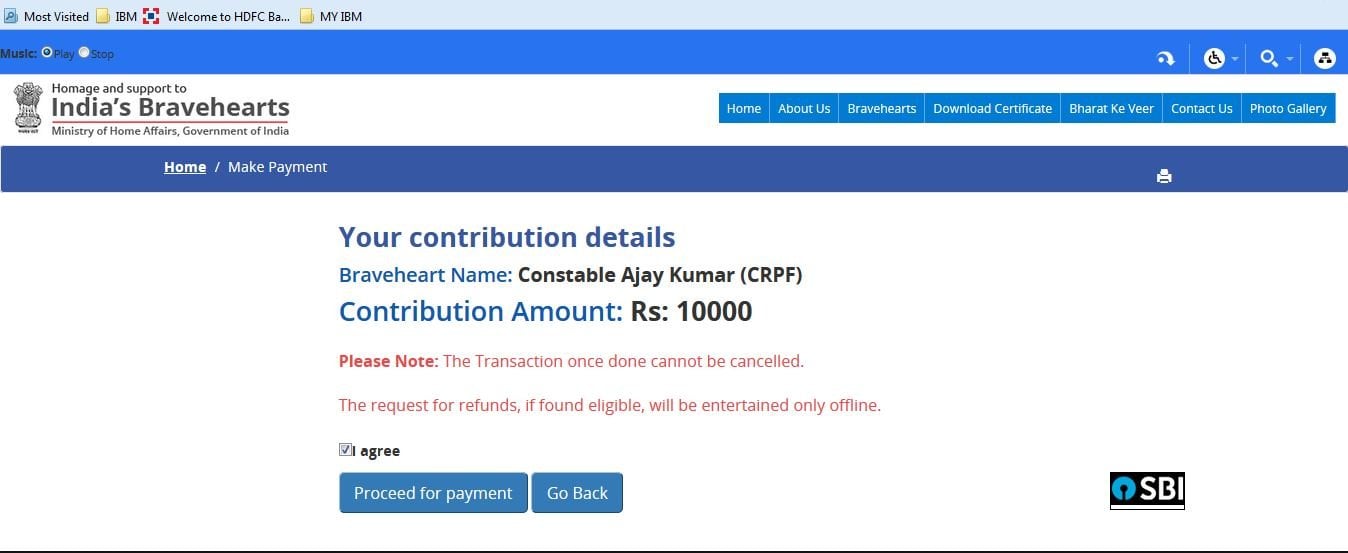 12. Choose the methods for paying .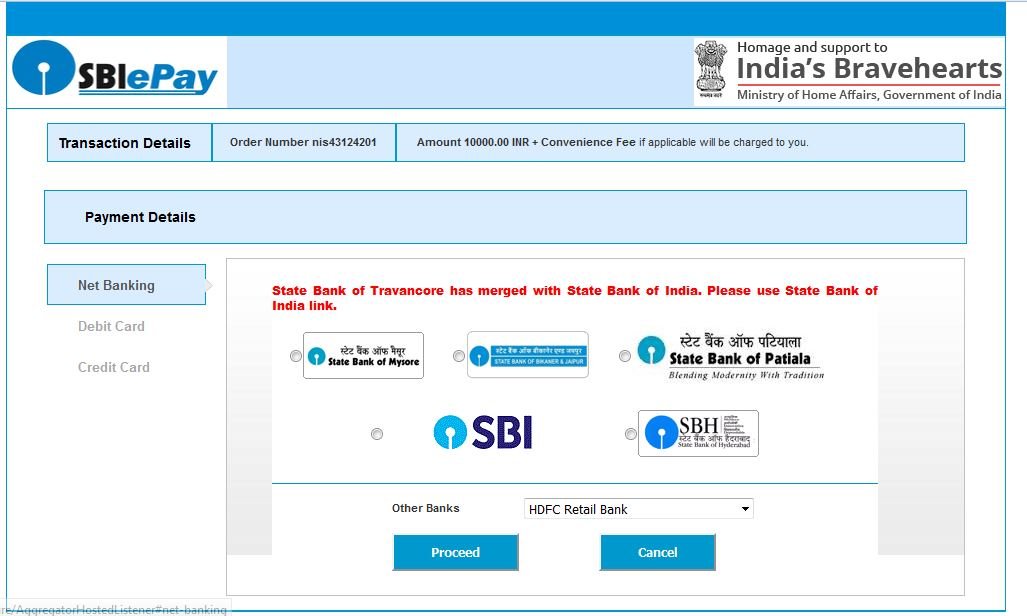 13. Click on "Pay now" and contune with your transaction.
Please share this with all your friends and motivate them to serve for the one who served for us.
You can download the App also.