After lockdown, offices are reopening again and Coronavirus epidemic yet to be controlled. Amid this situation, what if your physical presence is required in office? Its uncomfortable to join office back when you have family with kids and old age people, but sometimes urgency at workplace can not be denied. It does not sound good that work from home is over, the biggest challenge is now to keep yourself disinfected.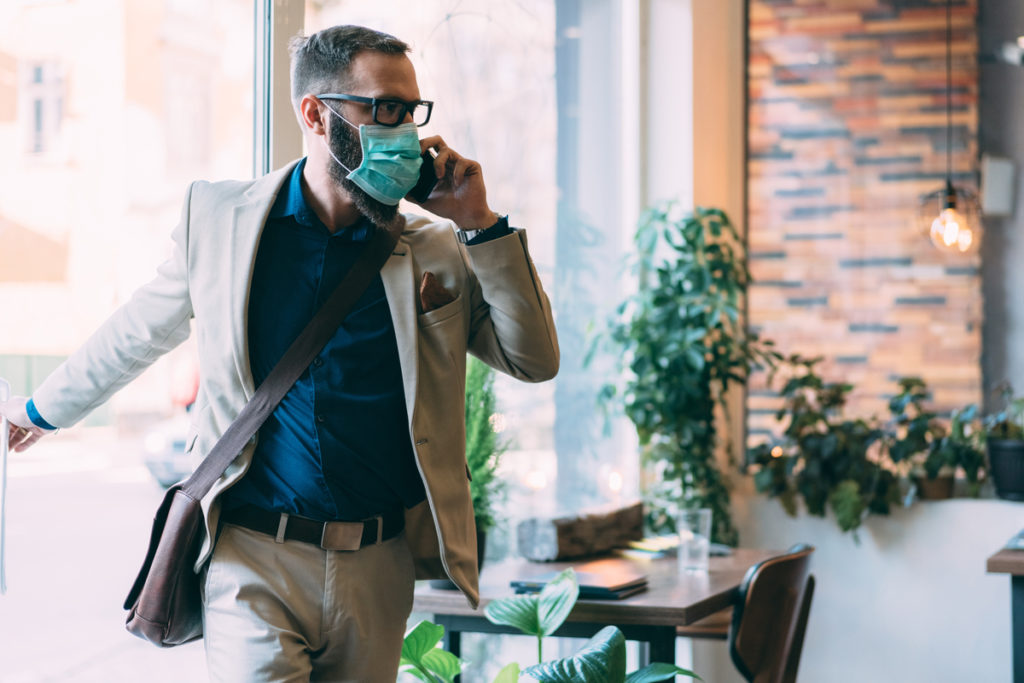 And you clearly know that when someone infected with COVID-19, coughs or exhales release droplets of infected fluid, and these droplets fall on nearby surfaces and objects -such as desks, tables, or telephones. Chances are very high that you could catch COVID-19 by touching contaminated surfaces or objects thus touching your eyes, ears, or mouth.
Even if infected people are standing within one meter of you, it can easily infect you by breathing droplets coughed out or exhaled, just like a flu spread. Do not worry, here in this article you will get to know the 12 things to be kept in mind while planning to go to the office. Follow the precautionary measures, stay safe and healthy for your family and colleagues.
This article helps you to understand:
Simple ways to prevent the spread of COVID-19 in your workplace
How to manage COVID-19 risks when organizing meetings & event
Things to consider when you and your employees travel
Precautions must be taken while using public transport
Things to be kept in mind while planning to go to the office during the Coronavirus pandemic
1. Do not forget to carry mask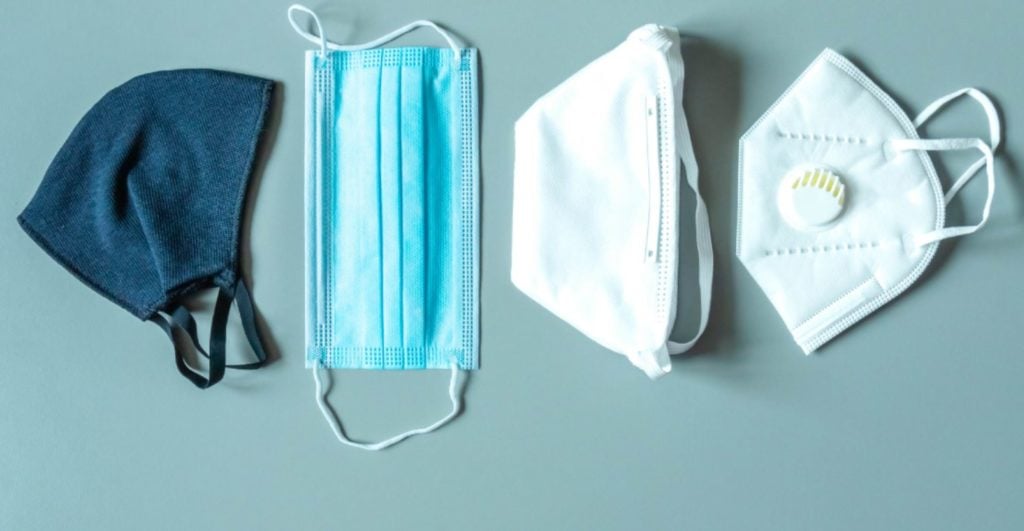 Ensure that you wear face masks, surgical masks, or N95 masks not any other fancy mask. It is recommended that you do not use the same mask daily. It is appreciable if you carry face shied and gloves too. More the precaution lesser the chances of infection.
The mask is not a substitute for social distancing.
2. Always keep soap paper or sanitiser handy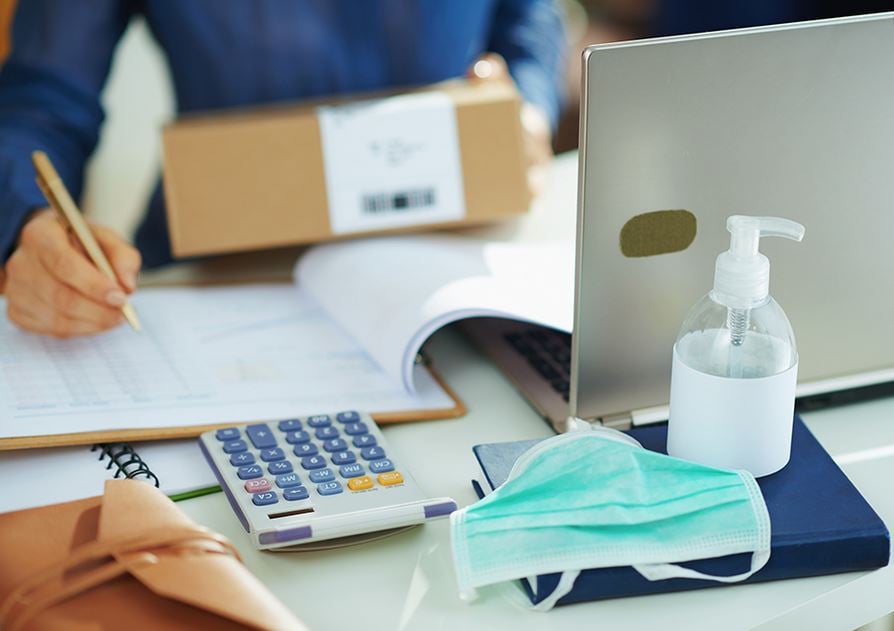 Carry a soap paper, small soap bar, or an alcohol-based hand sanitizer to office. Put sanitizing hand rub dispensers in prominent places around the workplace. Make sure these dispensers are regularly refilled.
Wash or sanitize your hands often. It's especially important to wash:
* Before eating or preparing food
* Before touching your face
* After using the restroom
* After leaving a public place
* After blowing your nose, coughing, or sneezing
* After handling your mask
* After changing a diaper
* After caring for someone sick
* After touching animals or pets
3. Ensure proper hygiene is maintained at workplace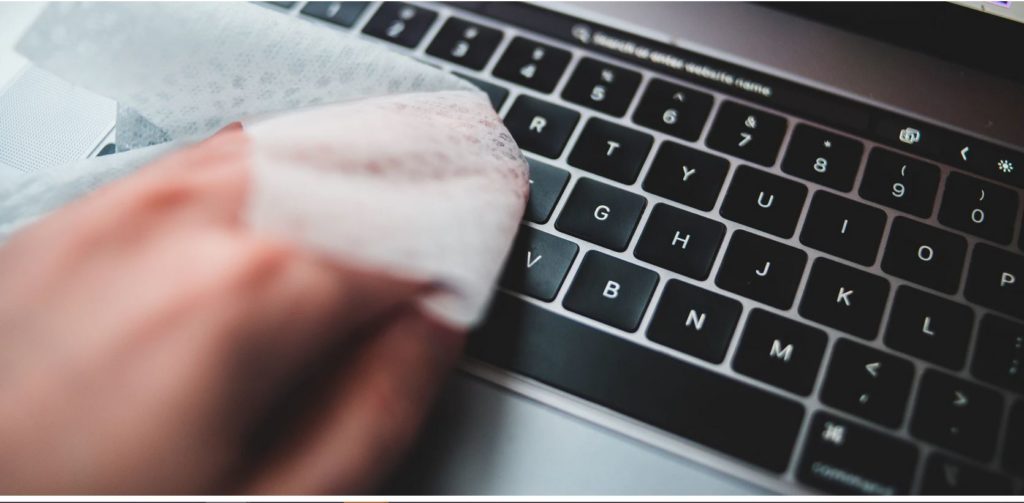 Make sure paper tissues are available at your workplaces, for those who develop a runny nose or cough at work, along with closed bins for hygienically disposing of them.
Continue appropriate personal hygiene practices like coughing and sneezing etiquette, covering your mouth by tissues or hanky, or using your elbow.
Make a habit of cleaning your desk, laptop, computer and telephone before using it.
4. Daily Health screening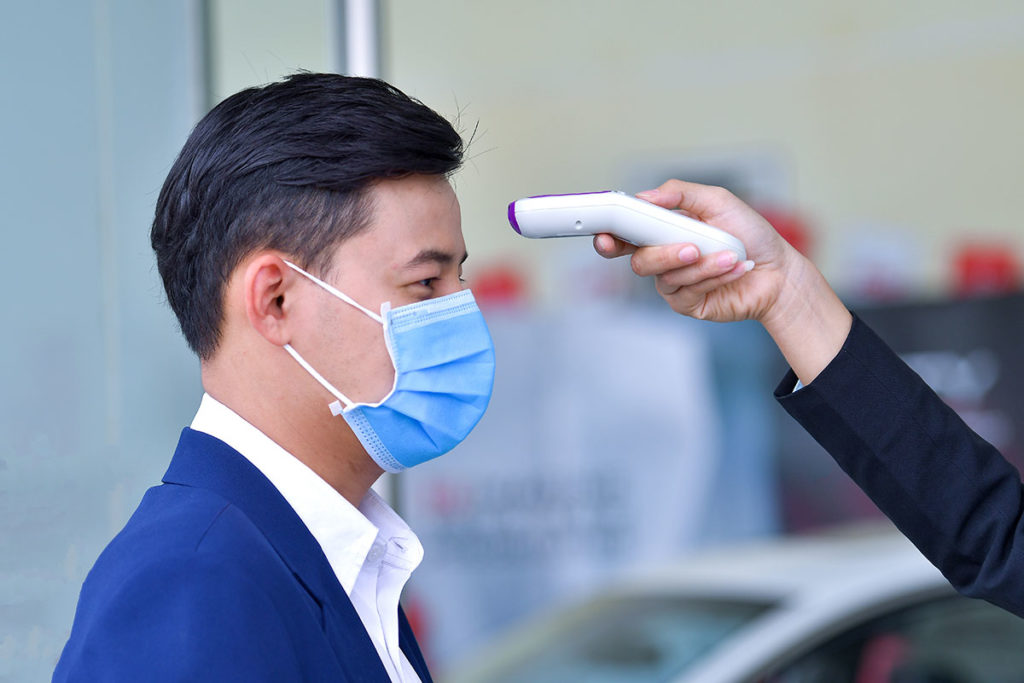 Daily health pre-checkup which includes at-home self-screening & temperature check in office must be done.
Stay home if ill or suspected/confirmed exposure. Even if you develop a mild cough or low-grade fever (i.e. a temperature of 37.3 C or more), stay at home and self-isolated. This means avoiding close contact (one meter or nearer) with other people, including family members.
5. Social Distancing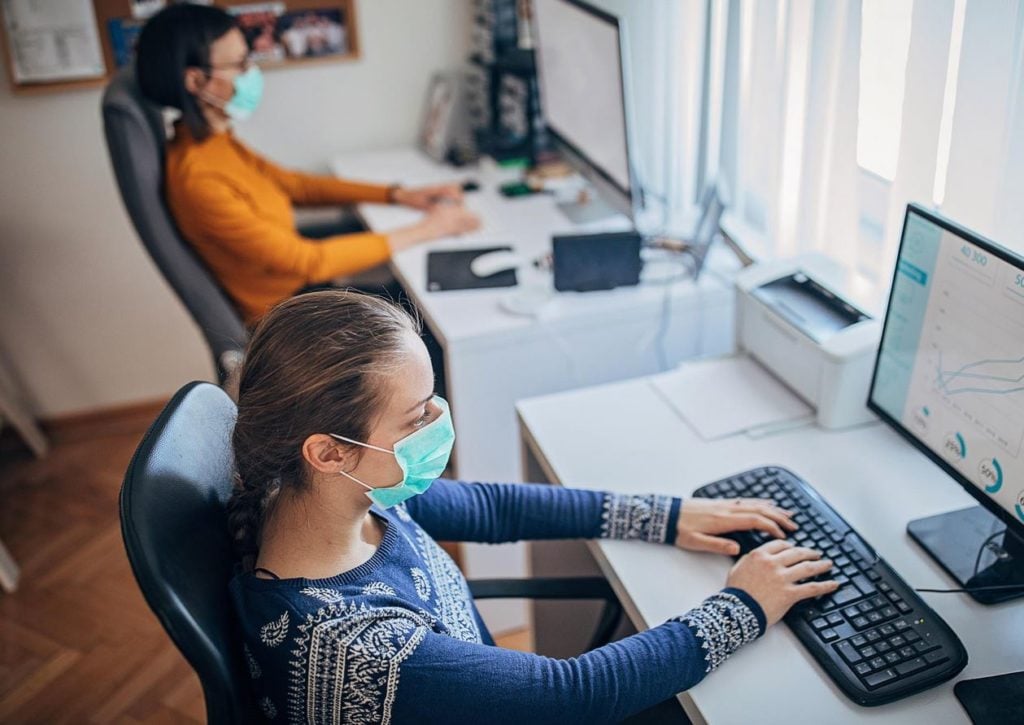 Maintain 2 meter/6 feet social distance, avoid handshake. Limit the in-person meetings, In case of a meeting, make sure there are not too many people in the room at a time so that you can maintain social distancing.
Keep about 6 feet (about 2 arms' length) between yourself and others.
6. Avoid public service areas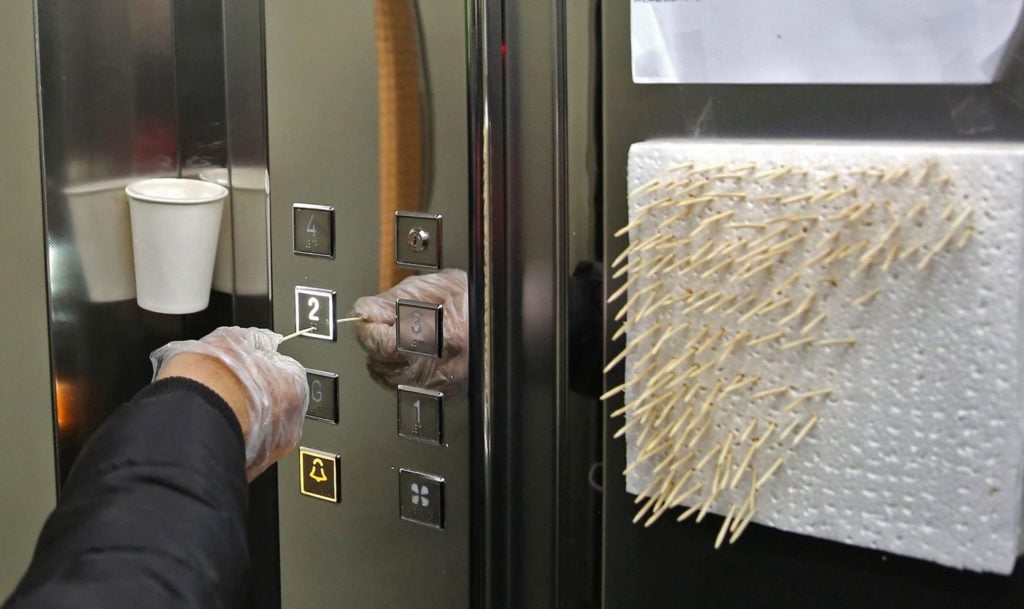 If possible, avoid using public services like toilet, elevator, lifts , or minimise the use. Avoid touching lift buttons or use a tissue or tooth pricks to touch it. If you are taking the stairs, avoid touching the walls or railing. If you absolutely have to touch a handle or a door knob, sanitise your hands immediately.
7. Avoid crowded canteens and pantry area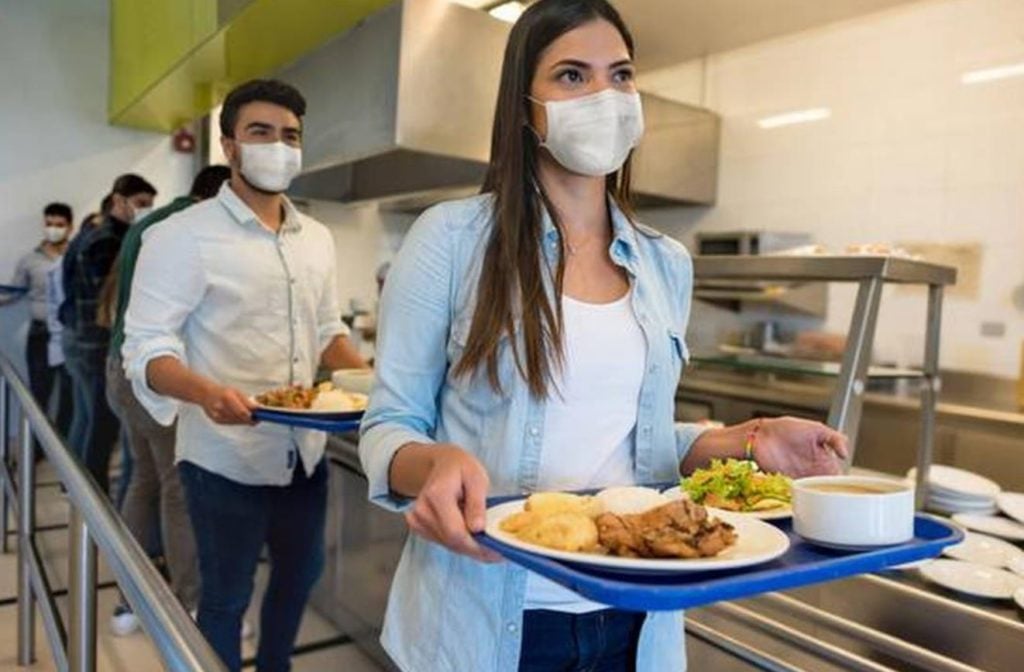 Avoid going to the office pantry or canteen. It is recommended to carry your own lunch and water bottle, glass, mugs, spoon so that you can avoid using cutlery from the pantry. Even if the only option to eat in the canteen, make sure clean table chair with tissues dipped in sanitizer, the best option suggested is to have lunch at your own desk in cubical.
8. Consider everyone near you as coronavirus infected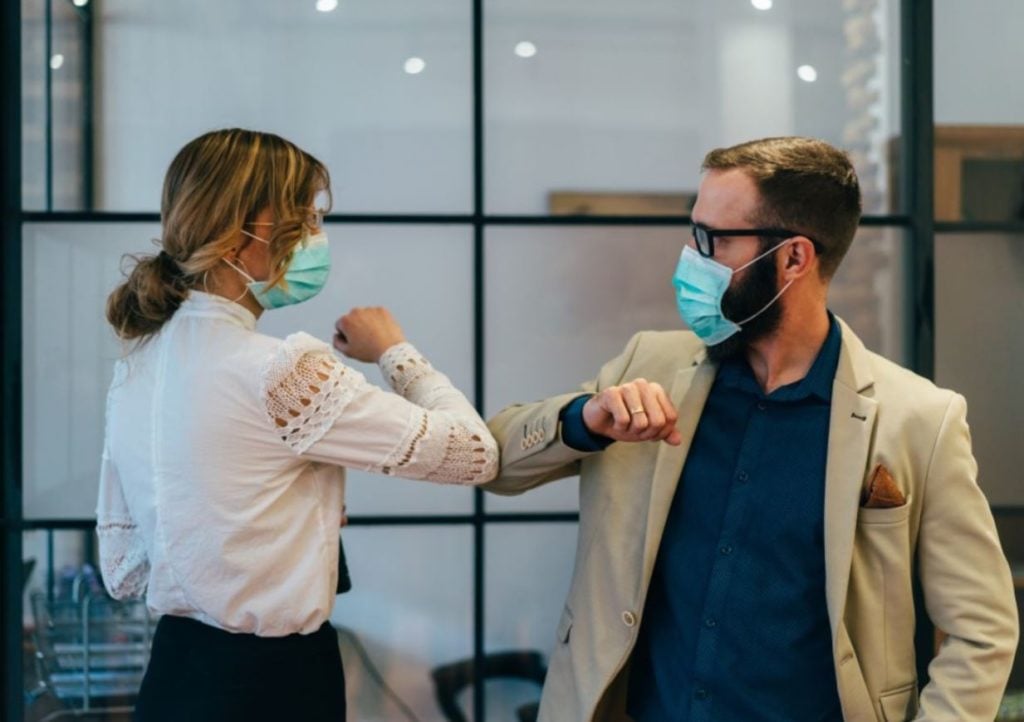 This might sound crazy but it is highly recommended from WHO, consider everyone as patients who do not show symptoms, but may be at risk of being around. So keep 1 mt. distance while talking to everyone.
9. Refrain from unnecessary travel both local and international.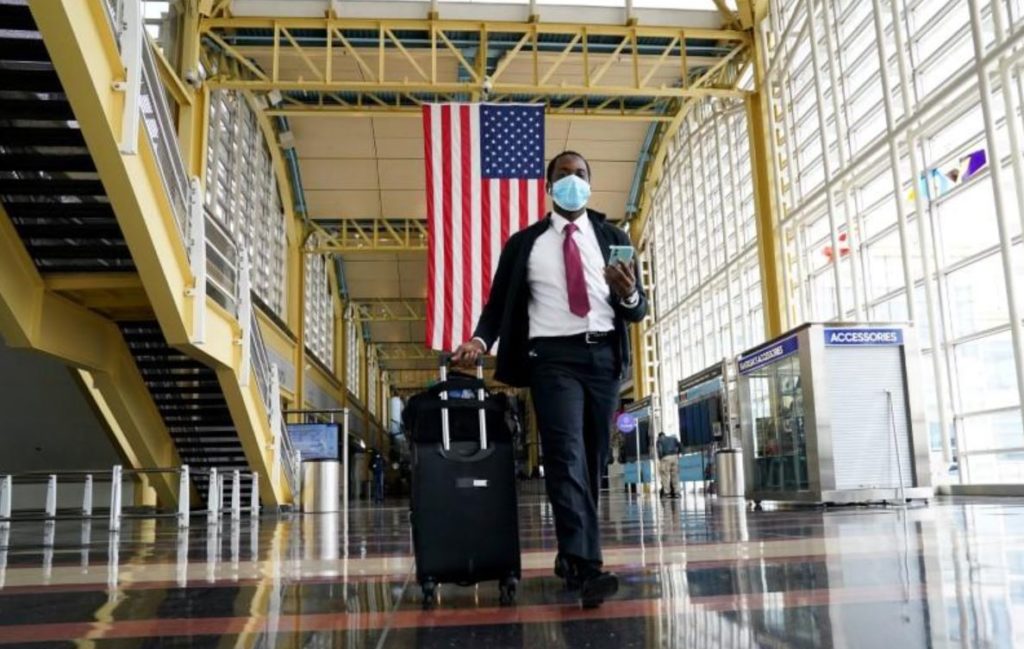 It is possible that you may feel well and not have any symptoms, but you can still spread COVID-19 to others. Don't travel if you are sick or if you have been around someone with COVID-19 in the past 14 days. Don't travel with someone who is sick. Some state, local, and territorial governments have requirements, such as requiring people to wear masks and requiring those who recently traveled to stay home for up to 14 days.
Check state, territorial, tribal, and local public health websites for information before you travel. If you are traveling internationally, check the destination's Office of Foreign Affairs or Ministry of Health or the US Department of State, Bureau of Consular Affairs, Country Information page external icon for details about entry requirements and restrictions for arriving travelers, such as mandatory testing or quarantine.
10. Do not share vehicle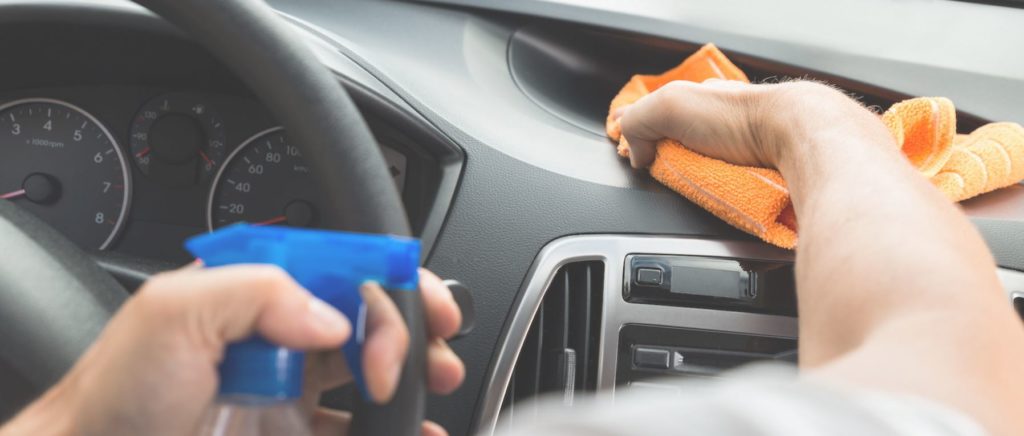 Do not share your two-wheeler with anyone to maintain social distancing. If you are using your personal vehicle, make sure to disinfect the most-touched parts of the car once more, including the door and door handle, dash, steering wheel and gear lever, seat and seat belt, before you start. Clean your two-wheeler similarly, that is, sanitize the frequently-touched parts.
11. Precautions while using public transport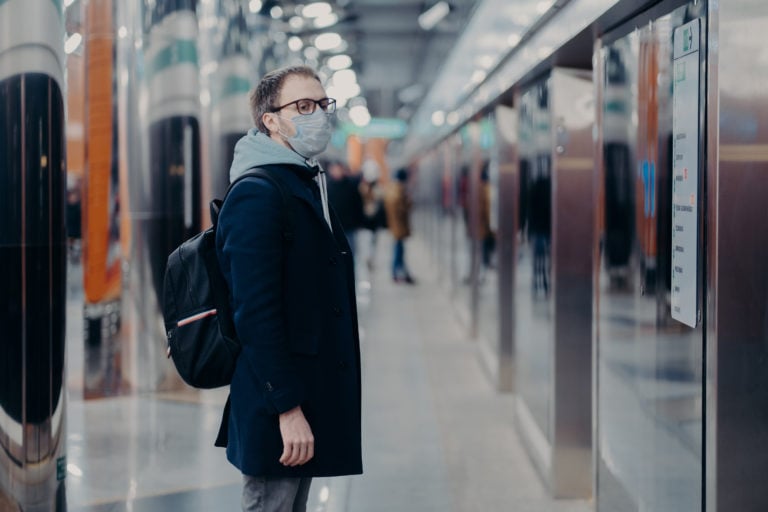 when we're using public transport, given we potentially come into contact with a lot of people in an enclosed space. We know the virus that causes COVID-19, is more likely to spread indoors than outdoors.Though state governments have introduced additional cleaning practices on public transport networks. These will continue, and may even be increased, as more people return to public transport.
Although increased cleaning is important, but physical distancing remains the key to safely moving large numbers of people again. It is recommended to use alternate seats in public transports. We know SARS-CoV-2, the virus that causes COVID-19, is more likely to spread indoors than outdoors.
12. Take these precautions while returning home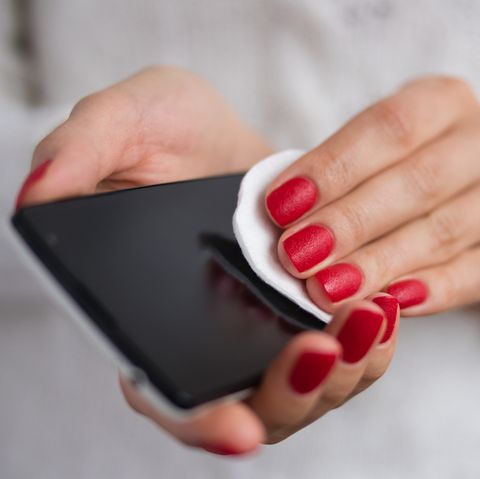 Keep a habit of washing your hand with soap every 15-20 min, if you cant wash, sanitize your hand properly. When you come home, take a bath and put your clothes for washing separately and not with other clothes. Make sure you disinfect your mobile phone, handbag and other items you took to office.