A Staffie who smiles at everyone she meets has been dubbed 'Britain's happiest dog'. Carers of ten-year-old Belle believe she may have taught herself to beam because it gets such a good response from humans. Photographs show Belle, who was handed to the Dogs Trust when her previous owners of six years could not care for her anymore, beaming whenever she gets given cuddles.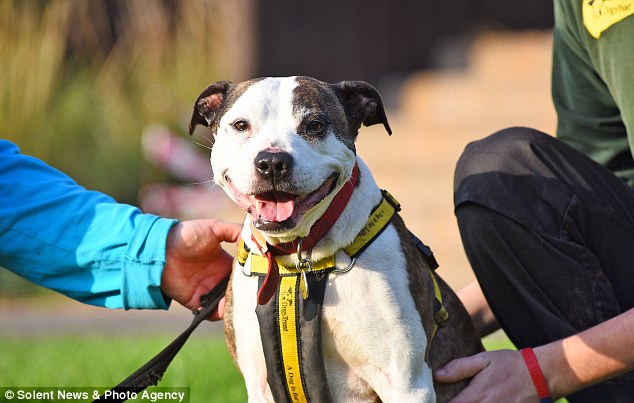 Richard Moore, who manages the Trust's centre in Harefield, west London, says they have taken care of over 10,000 dogs – yet none have had a winning smile like Belle.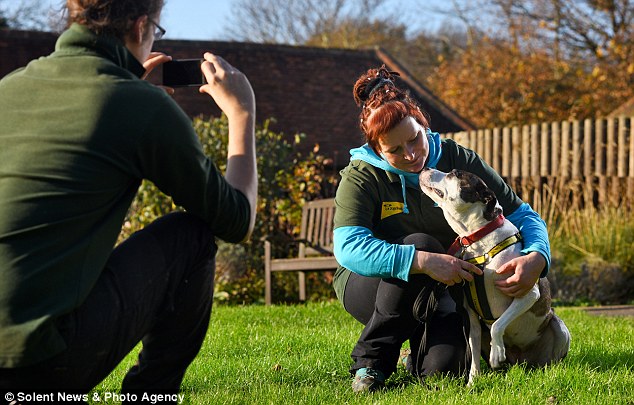 Mr Moore said: 'Belle is a friendly, happy, outgoing dog who smiles at everyone she meets.
'We've had over 10,000 dogs through our doors since we opened but I can't remember a dog with a smile like Belle.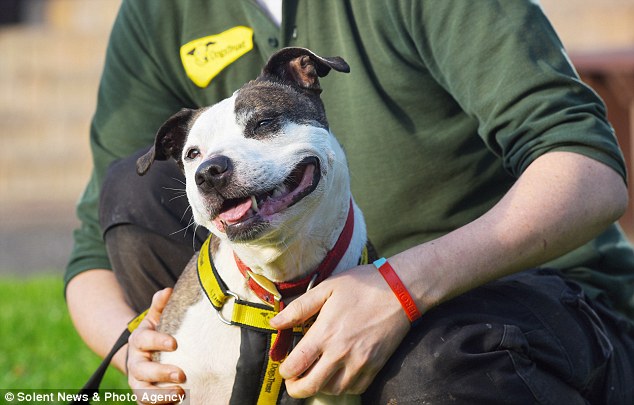 'She gets so happy when she meets someone. Not only does she let out a beaming smile but she has this great little jig that she does.
'She doesn't just jig her tail but she jigs her whole body, it's brilliant.'
He explained that some dogs naturally look like they're smiling because of the shape of their faces but insisted Belle was different.
H/T: dailymail.co.uk
[divider scroll_text="Back To Top"]