When you think of renovating your house, two familiar places come to your mind, the living room and the bedroom. You can decorate your living room in many ways, but you have to be more considerate of the bedroom. A working man comes home exhausted from work and goes right into the bedroom, so the bedroom should be well maintained for a person to rest easily.
Modern technology in this era has advanced so much that it's been hard for the owner to buy accessories to make their house more appealing. The variety of products these days is superabundant. These days people spend most of their time in their bedrooms because of work from home. People like to design their rooms according to the things they want. Some examples of the themes are gaming, anime, and artistic. Every piece requires different types of accessories.
Decor Ideas That Are Perfect For The Modern Bedroom
1) Rich, colorful accessories
Adding colorful things in your bedroom is very much in fashion these days. A colorful theme is delightful to our eyes, and bright colors are even better. Decorating your bedroom colorful is the best way to impress guests, as it's sporadic to see a modern room with colorful material. Some of the accessories which can be of good use to do so are pillows, bedsheet, blanket, and the color of the walls.
There are many other ways to do so. If you want to create a gaming room, the best accessories you can use are RGB lighting and modern LED ceiling lights. They enhance the overall aspect of the room.
Creating an artistic room is the best way to express yourself, your personality, and your talent. Framing your best art and hanging them on the wall is every dream of an artist, one more thing that can make an artistic room a pleasant plant. Plants create a good atmosphere in the room, and the sweet fragrance of the flowers puts your mind at ease.
2) Unique portraits
Have you ever thought of decorating your room with a portrait made by someone's DNA? Well, you know technology these days is in its prime. DNA art is probably something that you haven't heard of in your daily lives. Using DNA art, you can create beautiful portraits using the sample of your DNA. Now you must be wondering if it will hurt to do so or not. It's painless, nothing more than swabbing the inside of your cheek.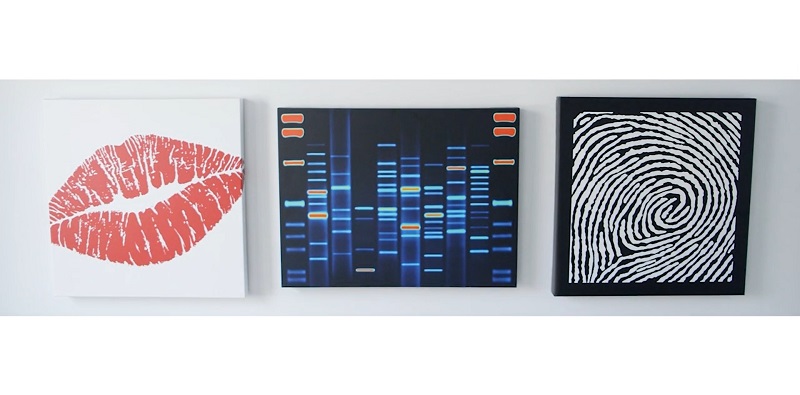 The company sends you a kit through which you can provide a sample of your DNA, and what's left is choosing the style, color, size, frame and creating an almost limitless variety of portraits.
This kind of portrait will amaze your guest when you explain that it's made from a sample of your DNA. The finishing picture is always astonishing and will make your bedroom look more high-tech and beautiful.
Suggested Article: 13 Brilliant Rope Crafts You Never Knew You Could Do With Rope
3) Wallpapers and curtains
Wallpapers have been very famous. Lately, a lot of people in their rooms are preferring wallpapers instead of paints. Wallpapers give you a wide variety of options and patterns.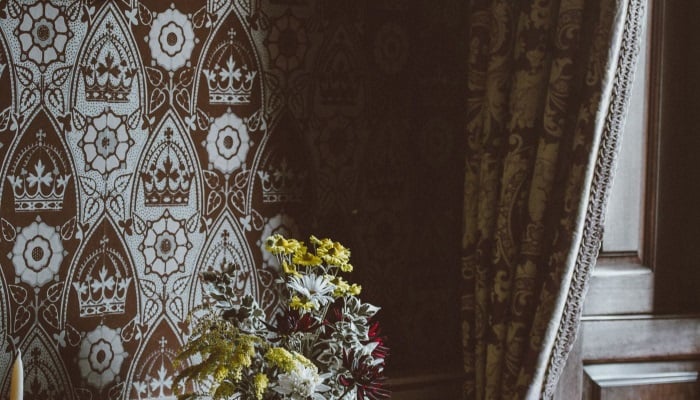 You can apply any wallpaper in your bedroom of any type. It can be related to music, art, gaming, or maybe something related to geography.
Besides offering many variations, wallpapers also enhance the house's interior in terms of color and theme. One of the best combos that have been on-trend for the past year is matching the furniture with the wall colors. You can buy curtains to create a warm atmosphere in the house. Using curtains, you can use your own creativity to create a bedroom of your preferences. Curtains also show the same number of varieties as the wallpapers. There are curtains of many colors, and some even have art embedded in them. It gives the room a royal look.
Decorating a room using wallpaper and curtains can be very cheap too, there are places which are specialized for specific types of decoration on the curtains and wallpapers. With the help of curtains, you can also hide some of the defective parts in your wall. You can also foresee it as a home décor strategy across your house and not just limiting yourself to the bedrooms. With your creativity, create something unique and impress the visitors.
4) Use Natural accessories
People are aspiring to decorate their houses with natural accessories such as plants or wood in this era. For a nature lover having plants in their homes is a luxury, and why not? Having something near you which provides you oxygen refreshes your mind in your hard times.
Different types of plants can be used for different types of decoration. Plants like Marigold, Pansy, and Bougainvillea are used to be kept in the balconies. Besides, plants like Fiddle-Leaf Fig Tree, Meyer Lemon Tree, Castiron Plant, and African Spear Plant can be used to decorate inside the houses. Adjust the plants to your preference, and you will yourself create your dream room filled with nature vibes.
Using appliances made of wood also enhances the overall outlook of the house, using the wooden stand, tables, or you can even make wooden shelves on which you can keep antique materials for a showpiece. As you already know, wood has many different types, so each kind of wood specializes in making something unique. For example, using a wooden frame for a painting is very aesthetic and beautiful. Living in a house filled with the goodness of nature is a dream for every nature lover.
5) Using Glass as an accessory
Glass is no longer only used for windows or tables. They are used for multiple purposes. Glass is a very aesthetic material used to make a house interior uncluttered and bright. Mirrors can also be added to a wall to create elegant décor. Combining Glass with other materials can make various varieties like lamps, frames, shelves, knobs, names plates, etc.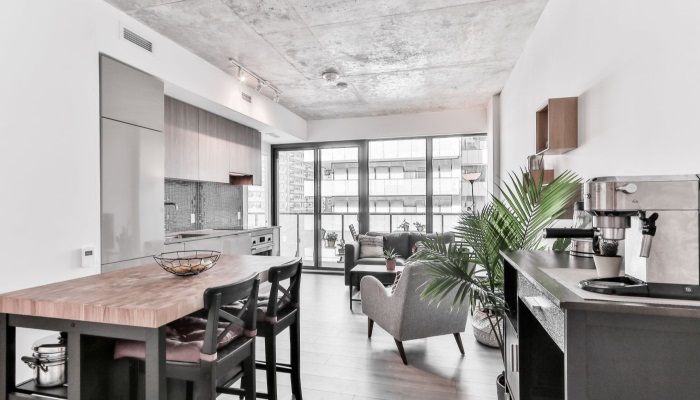 Most people don't even know if Glass can transform their house into a beautiful and modern place to stay. If utilized in a good way, Glass can be of many use and make your bedroom prettier than ever.