Bus stops come in all shapes and sizes. In the small Japanese town of Konagai, in the outskirts of Isahaya, in Nagasaki Prefecture, they come in five different flavors — watermelon, strawberry, orange, muskmelon and tomato. These quirky bus stops were originally built for the 1990 Travel Expo in order to attract visitors arriving from various location.

It ran for a straight six months and attracted over 23 million visitors. The fair was such a success that a host of smaller fairs expressing related themes were held across Japan. Konagai too held an exhibition entitled "Nagasaki Journey", and these sixteen fruit-shaped bus shelters were part of it. Since then, the stands have become a local tourist attraction in the region. Konagai's fruity bus stops gained a wider audience after 2005 when the town, along with four others, were merged into the larger city of Isahaya, allowing them to be discovered by more travellers and tourists. The bus stops are still functional and have held remarkably well for a quarter of a century. They appear to be well maintained too.


1.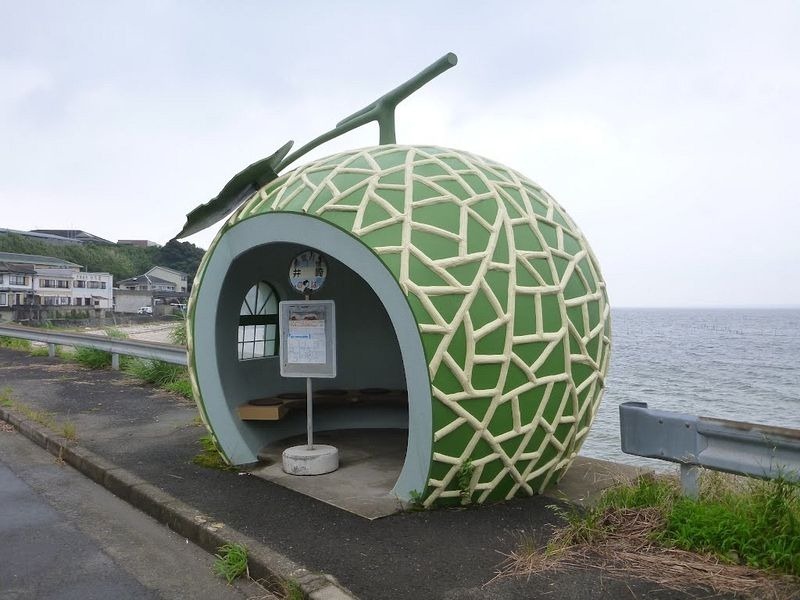 2.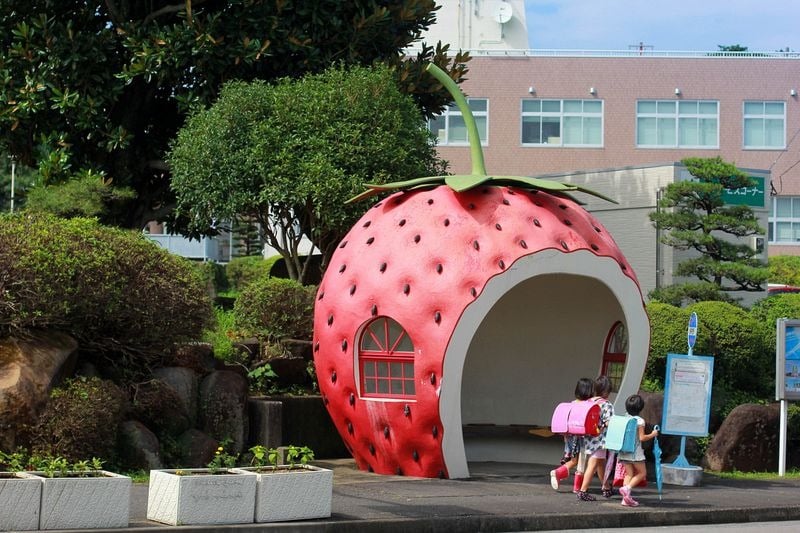 3.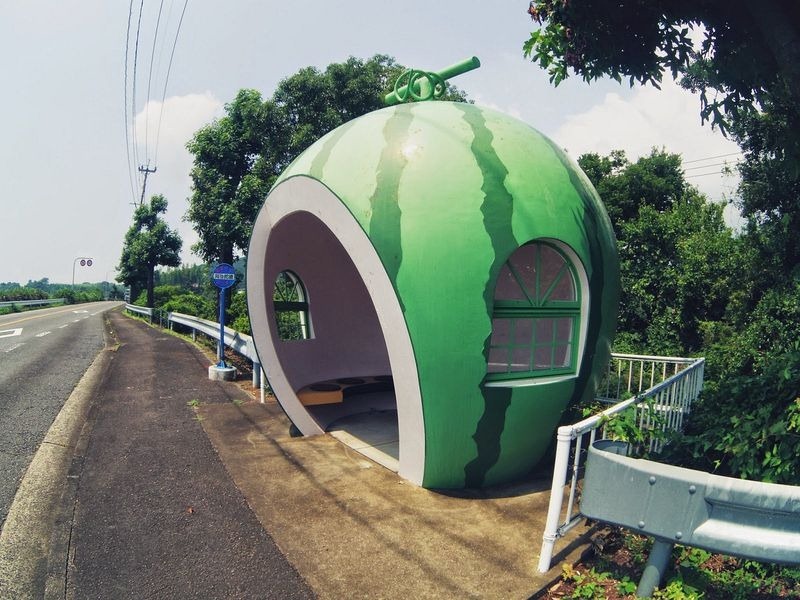 4.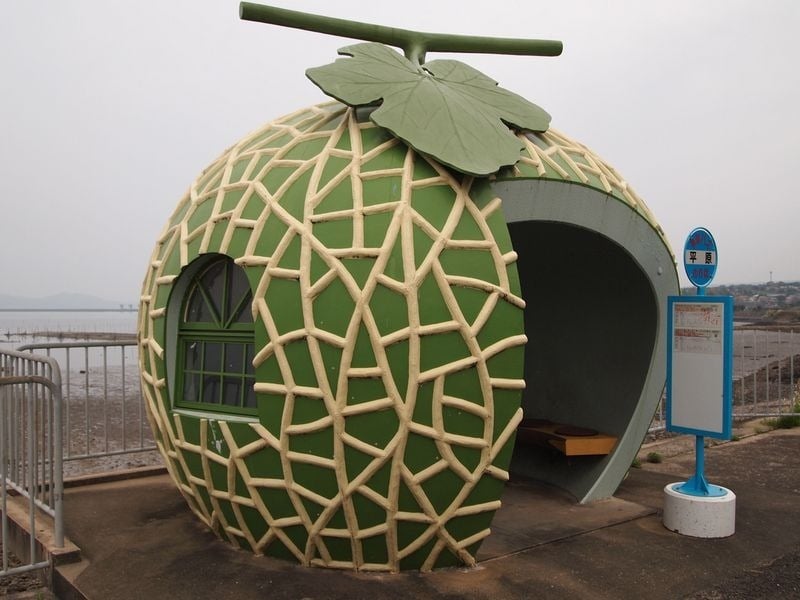 5.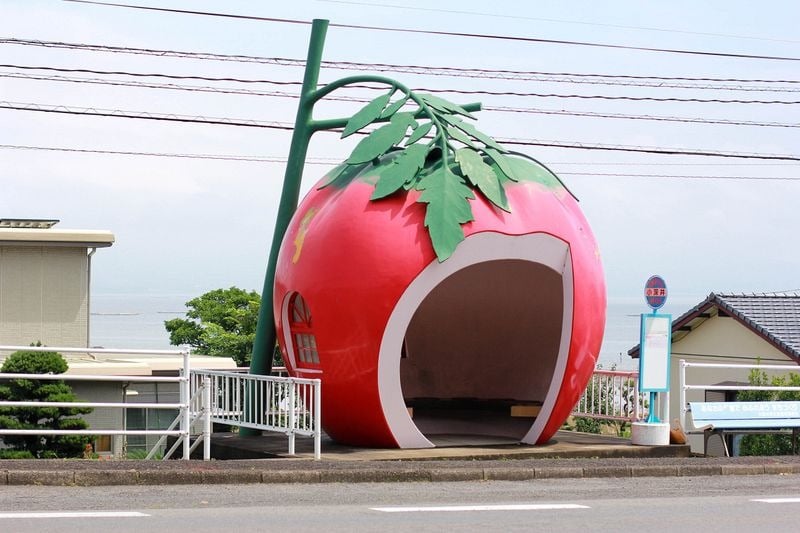 6.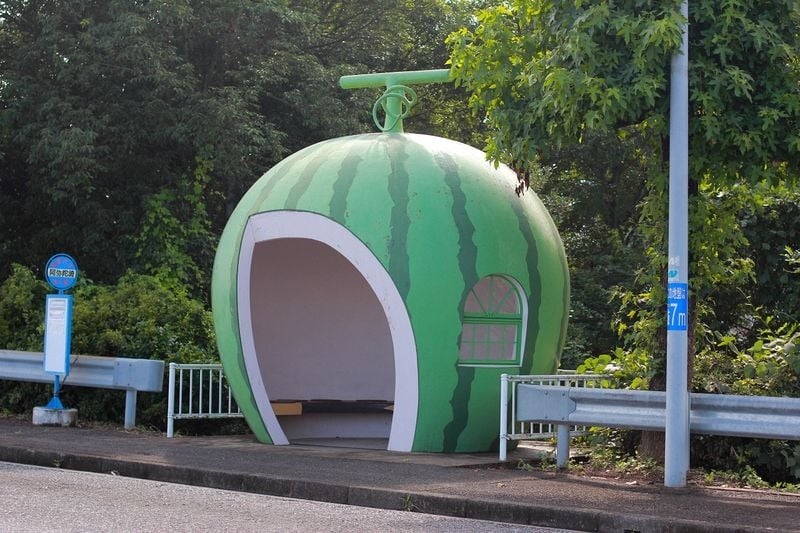 7.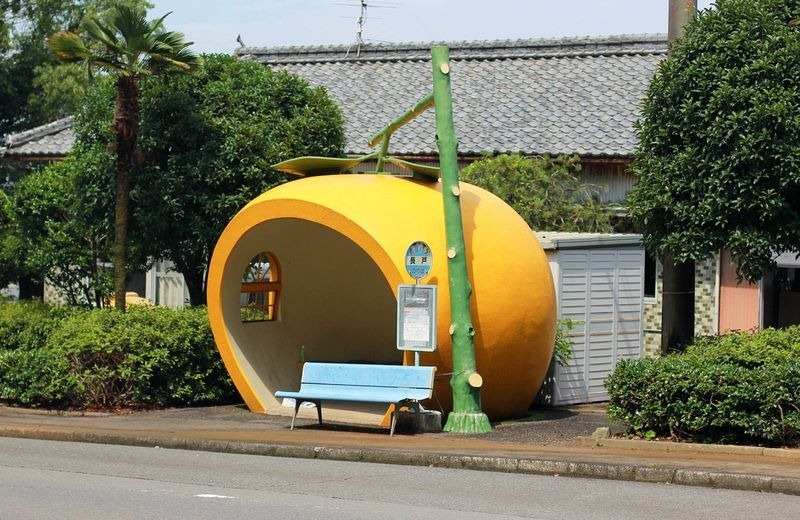 8.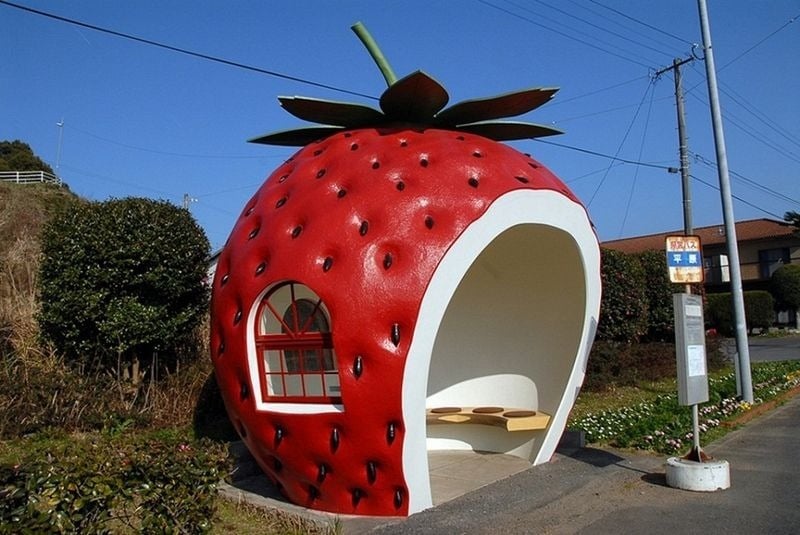 9.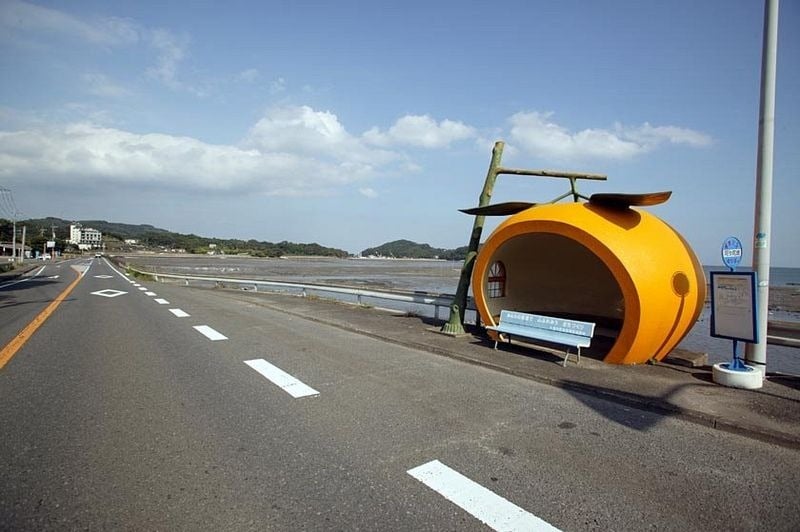 10.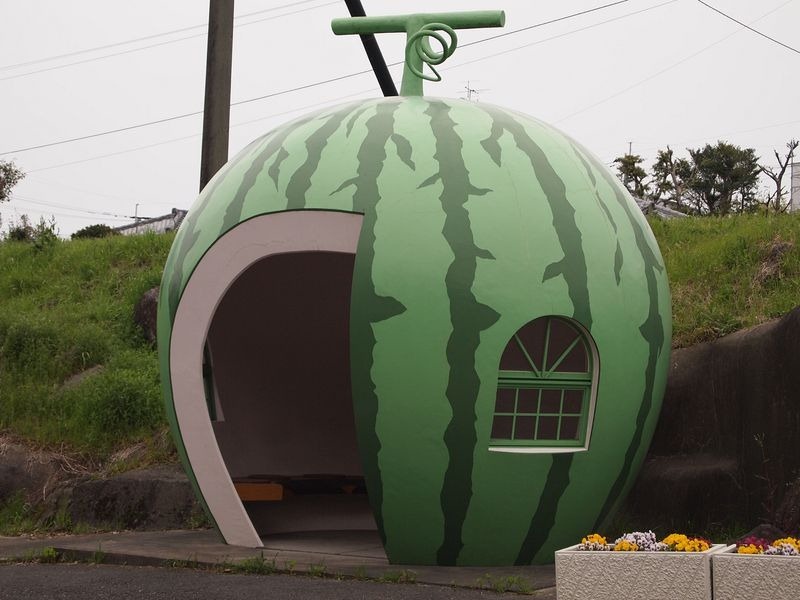 What do you think About this Article?
We want to hear from you ! Share your comments below.
H/T: weburbanist.com
[divider scroll_text="Back To Top"]