Riding down the Lion's Back, in Moab, Utah is one of the most scariest things.
This amazing and dangerous rock is not for stock vehicles or novice drivers. The Lion's Back is a famous sandstone ridge located near the city of Moab in the US state of Utah. This lovely piece of rock is very popular among 4×4'ers.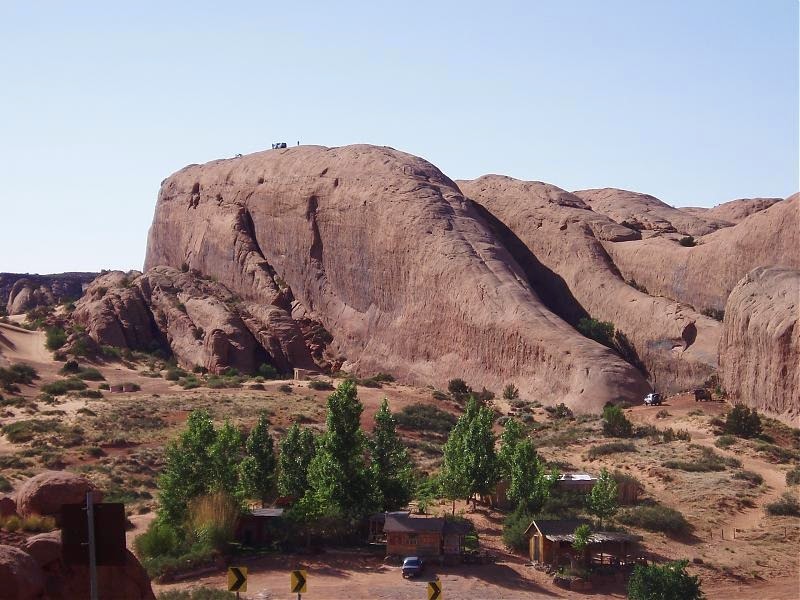 The experience is simply stunning. Make sure your vehicle is properly geared. The climb is several hundred feet up the slope with a gradient of up to 65 degrees in places, and then the world's most precarious 3-point turn at the top of the rock before the hair-raising descent.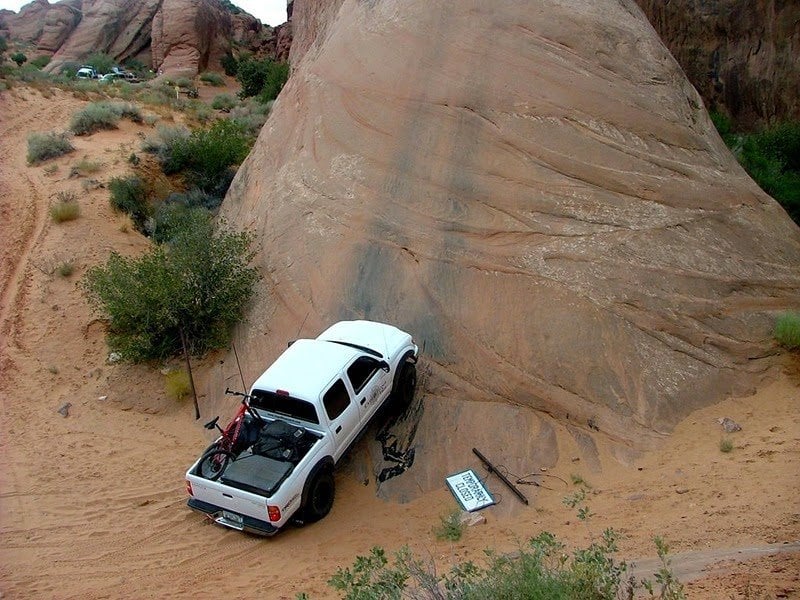 As the tyre tracks on the rock show, plenty off-roaders have proved their insanity here.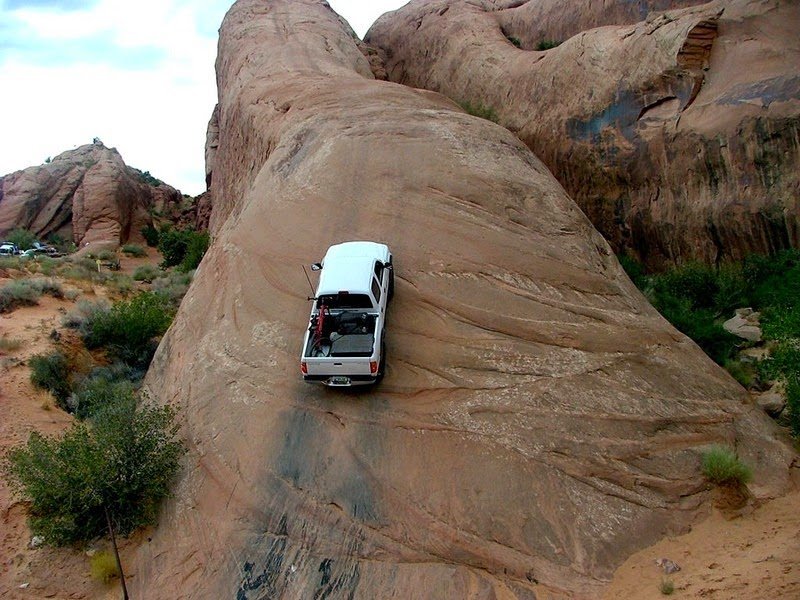 Lion's Back has been closed since 2006. Now it's privately owned. Excellent traction enables vehicles to surmount inclines of incredible steepness but plenty of power is necessary. The attraction and campground is now private property and no longer accessible by 4×4'ers.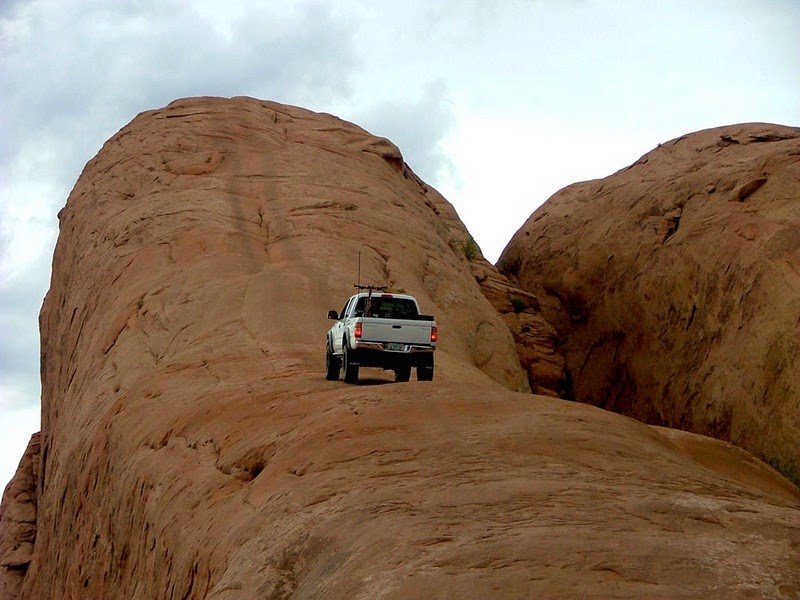 Located in Utah, western United States, between scenic red rock cliffs of Arches National Park and the incredible sandstone landscapes of Canyonlands National Park, the town of Moab offers endless opportunity for sightseeing and exploration.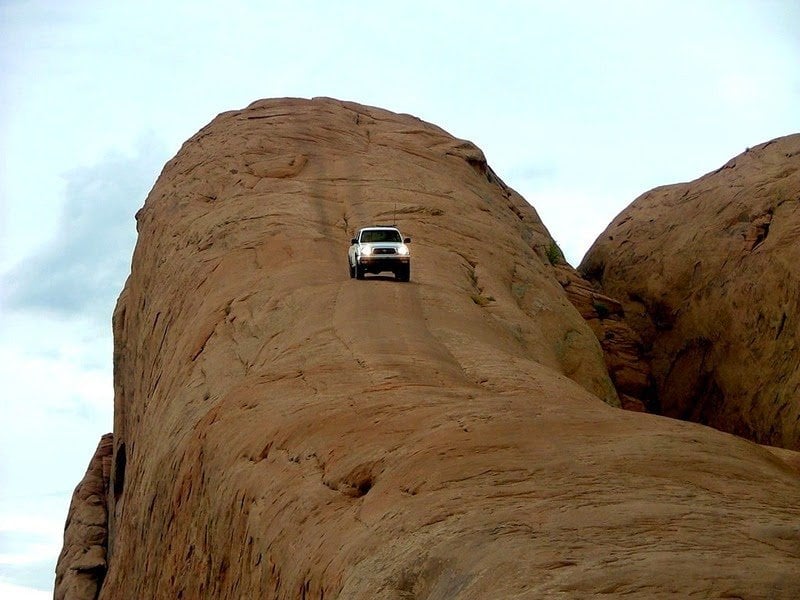 This is why this small town is a popular destination for adventure lovers. The rugged and beautiful desert terrain is marked with hundreds of trails for mountain biking and extreme 4×4 driving.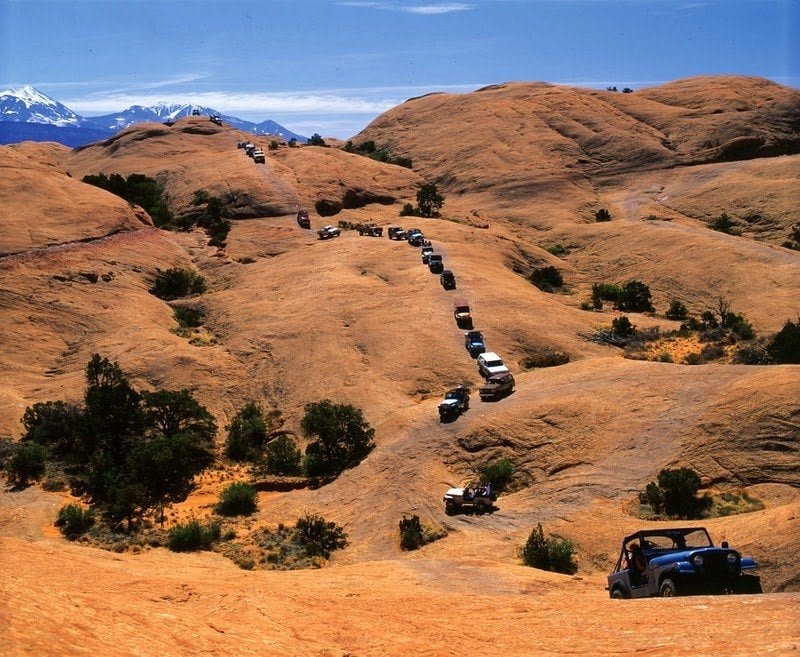 One particularly difficult trail, appropriately named Hell's Revenge, consists of an 8.4 mile roller coaster ride across dangerously steep sandstone domes and ledges that are not for the faint of heart.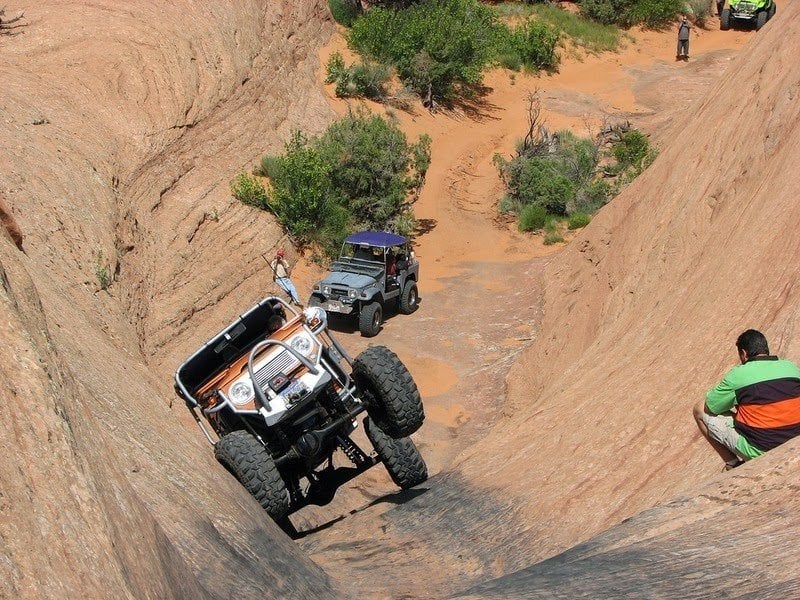 It's a challenging and difficult trail, recommended only for very experienced drivers with advanced equipment.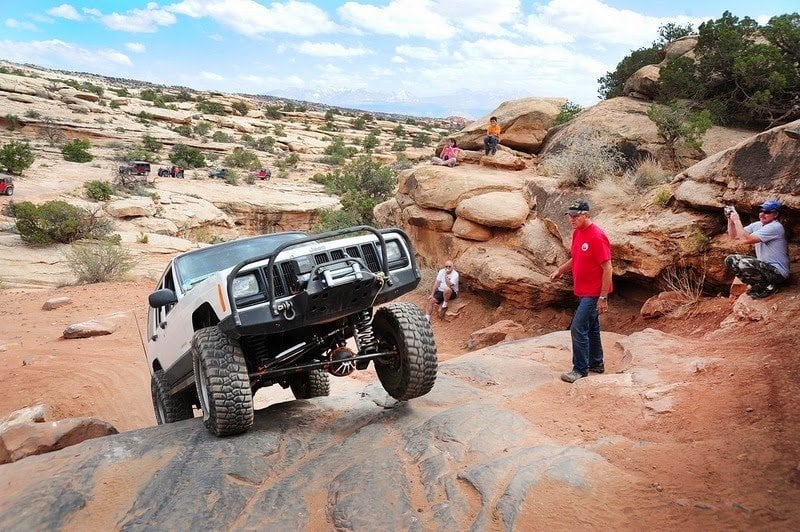 As challenging as it is, Hell's Revenge is also a very beautiful trail that takes you to high vantage points offering great views of the La Sal Mountains, Negro Bill Canyon, Abyss Canyon and the Colorado River.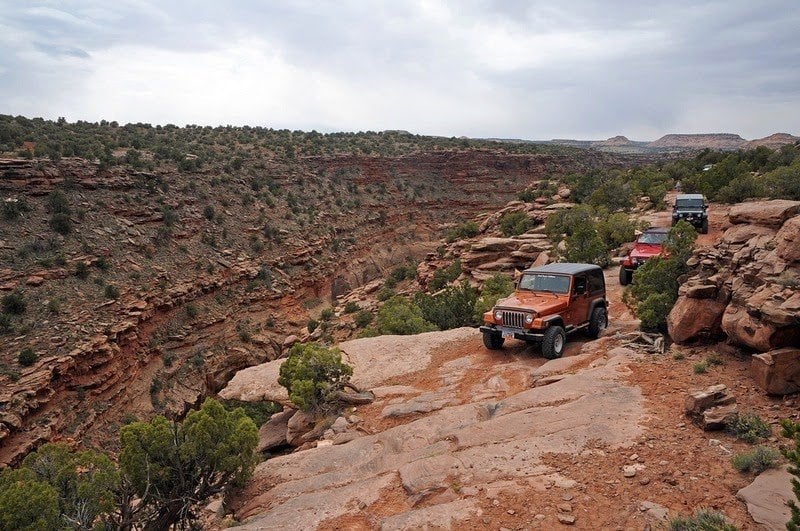 Hell's Revenge includes several obstacles named such as "Escalator", "Black Hole" and the "Tip Over Challenge". One popular obstacle that you will find along the way is "The Lion's Back".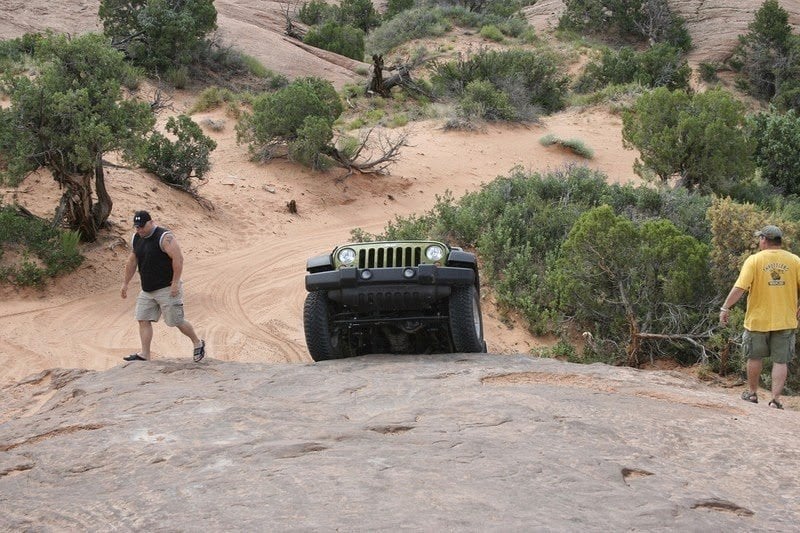 Every year during Easter, hundreds of 4-wheelers come to challenge the rough terrain of the backcountry during Easter Jeep Safari, an event which runs for nine days, going through Easter Sunday.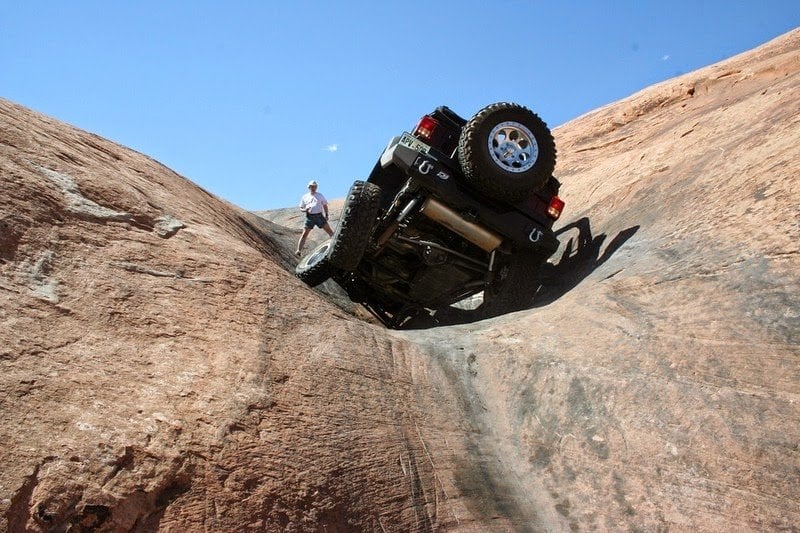 This area is also known for another famous motorcycle and mountain-bicycle trail called "Slickrock Bike Trail," east of the town of Moab.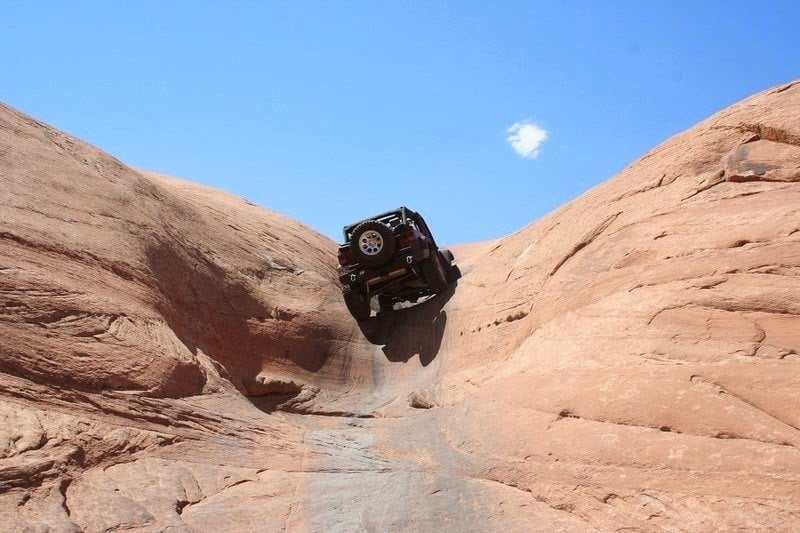 The climb is several hundred feet up the slope with a gradient of up to 65 degrees in places.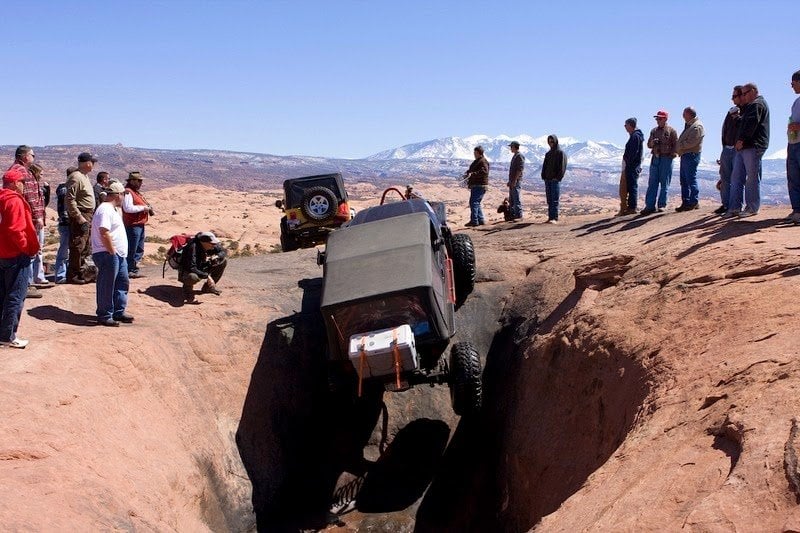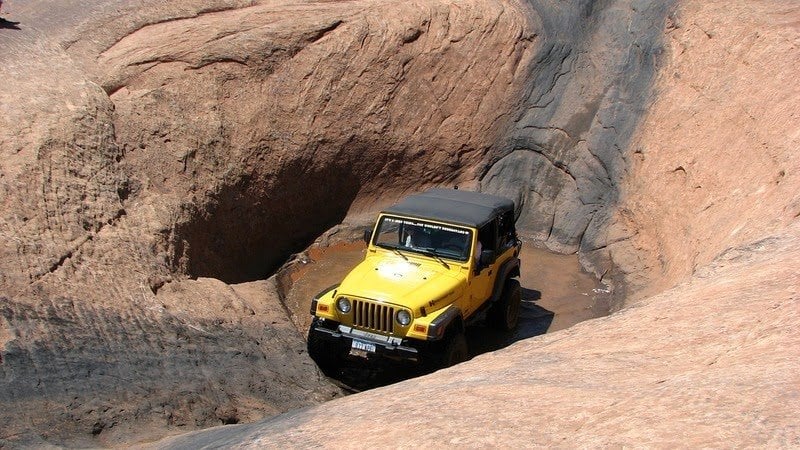 We Hope You Like This Post!!
Now Please Do Me A Favor Just Share This Post With Your Friends Or Enemy !!