Bengaluru to Paris by road! If that's not adventurous enough, what is?
1 family, 1 car, 11 countries in 111 days. imagine the adventure! For Anand and his wife Punita, this was not just their usual annual vacation, but an opportunity of a lifetime. This Bangalore-based family of 4, including their children Yash and Dhriti was adamant to make this trip super-special, and what a way. And, it was not always a merry-on-wheels road trip for the Baids, they too had their ups-downs during this entire trip. Read more to know how they nailed this perfect road trip.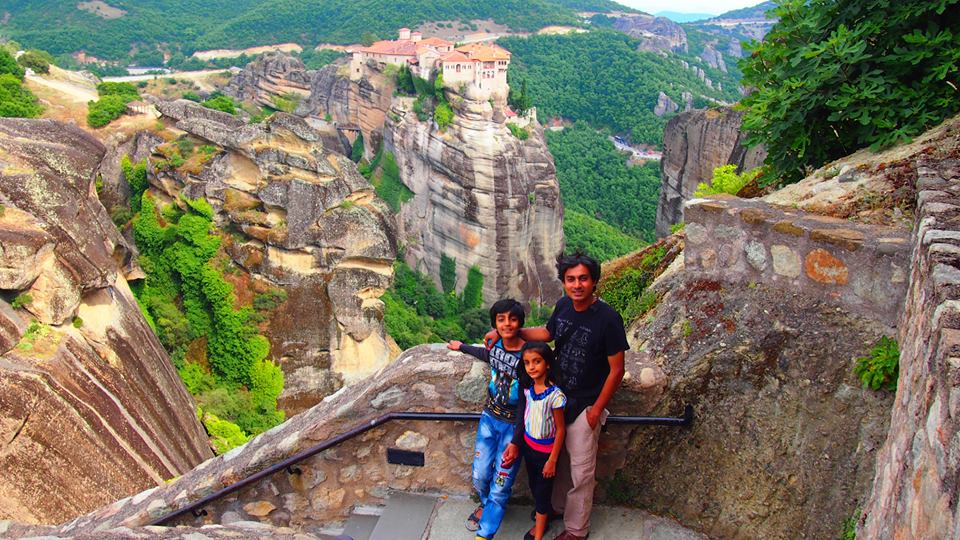 Meet team L.I.F.E (Little Indian Family of Explorers):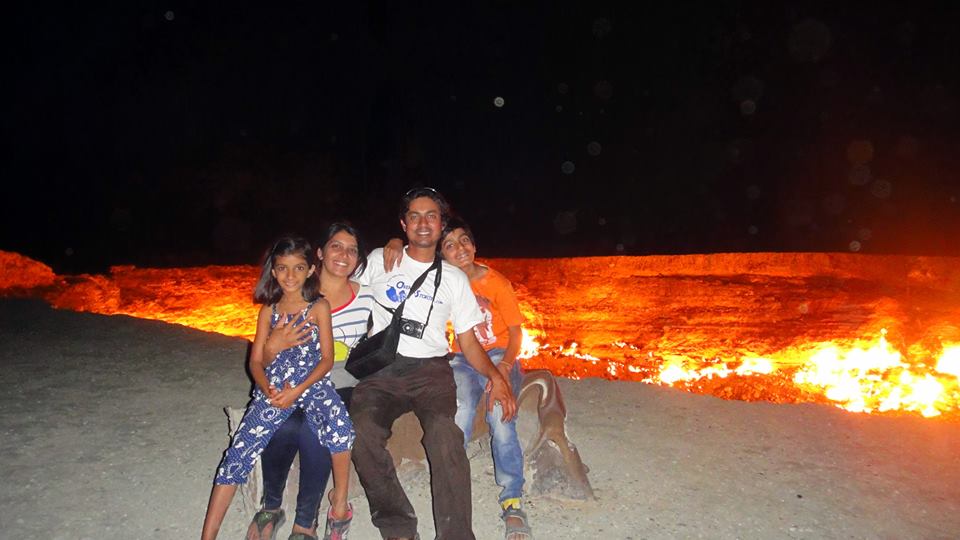 38-year-old Anand Baid, an animator/educator, 36-year-old Punita Baid, his wife, and their kids Yash, 12, and Dhriti, 8.
This Bengaluru-based family went on a road trip covering 11 countries in 111 days from April 8 to July 28. Yes, a road trip from India to France!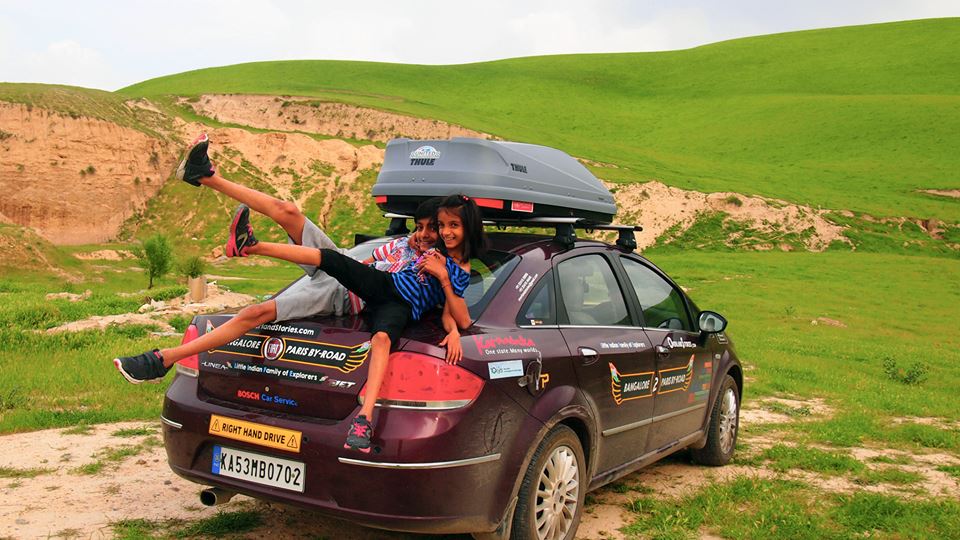 They covered 22,780 km in their Fiat Linea, crossing more than 50 cities.
Anand had just quit his job and Punita had two months of vacation. It was a perfect opportunity for the family to live their dream and take this ambitious road trip. The only issue was to get such long leaves for their children. They shared their plan with the school authorities. Impressed by their unique idea, the school happily agreed to grant extended leaves to the kids.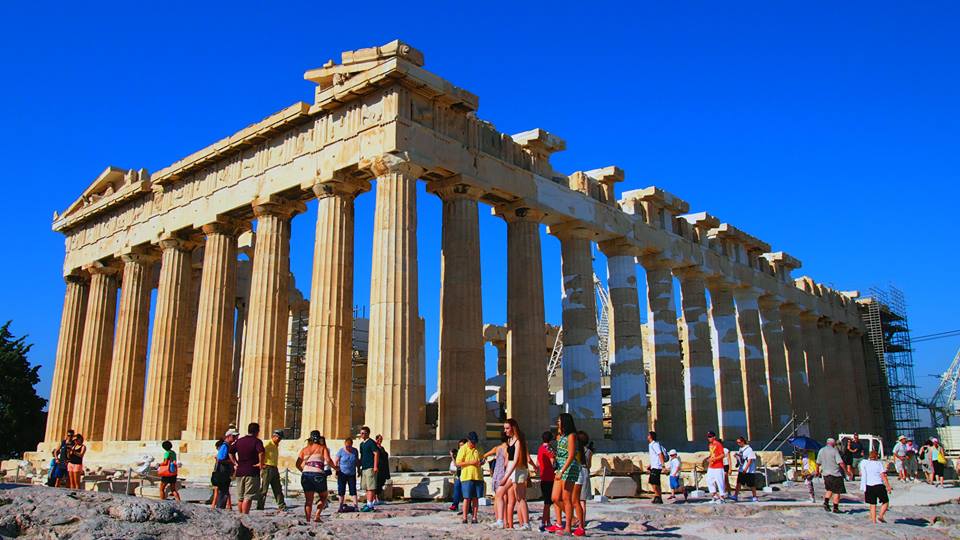 They raised money for the trip from 14 different companies and well-wishers, and kick-started their journey on April 8, 2015 from their residence in Whitefield, Bengaluru.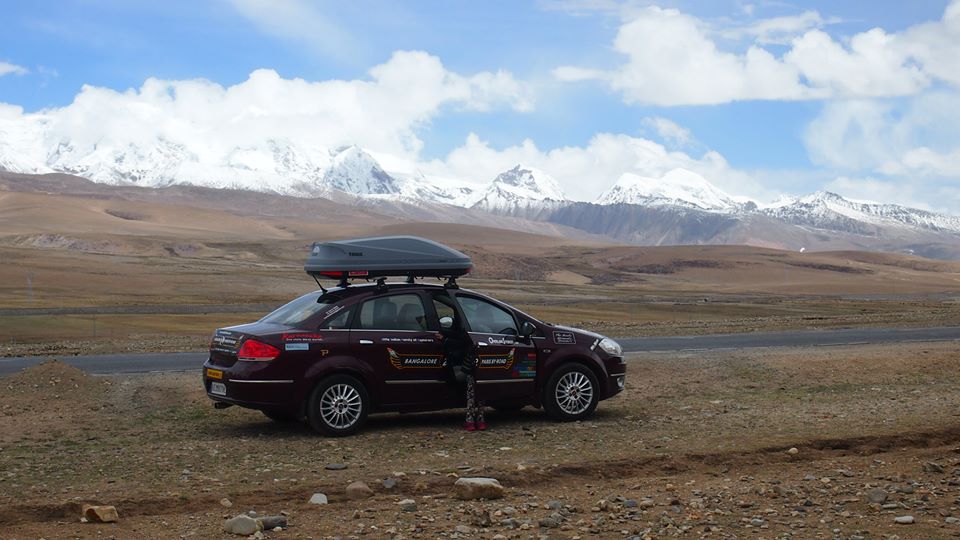 India, Nepal, China, Kyrgyzstan, Uzbekistan, Turkmenistan, Iran, Turkey, Greece, Italy, Switzerland (Alps), Spain, France.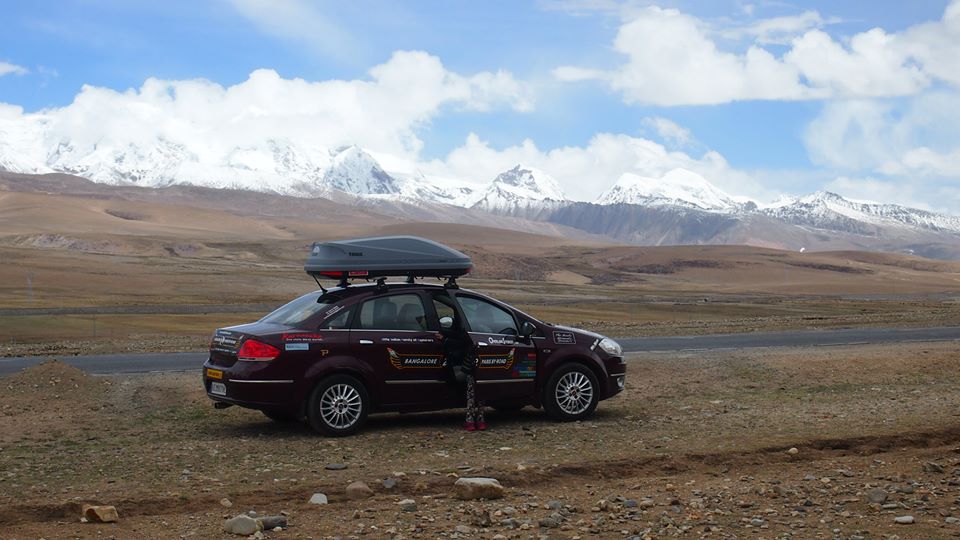 Anand and Punita had once gone for a 21 day long road trip from Bangalore to Rajasthan, spanning over 6,000km. The experience inspired them to take their passion a step further. And they had an amazing time.
In Uzbekistan, one lady paid for their entire meal as she loved India and Taj Mahal.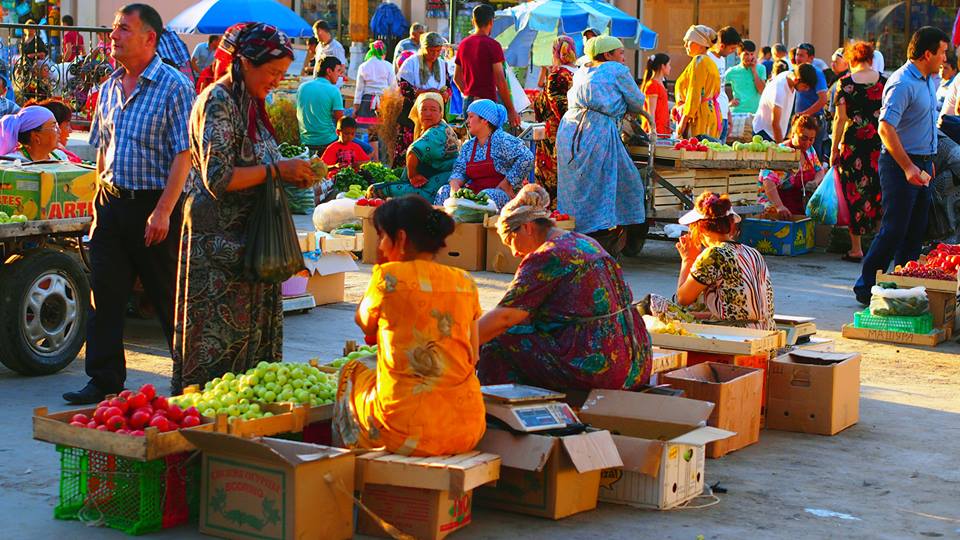 From climbing the massive dunes in western China, to getting stuck in Nepal for five days during the earthquake – they faced several ups and downs.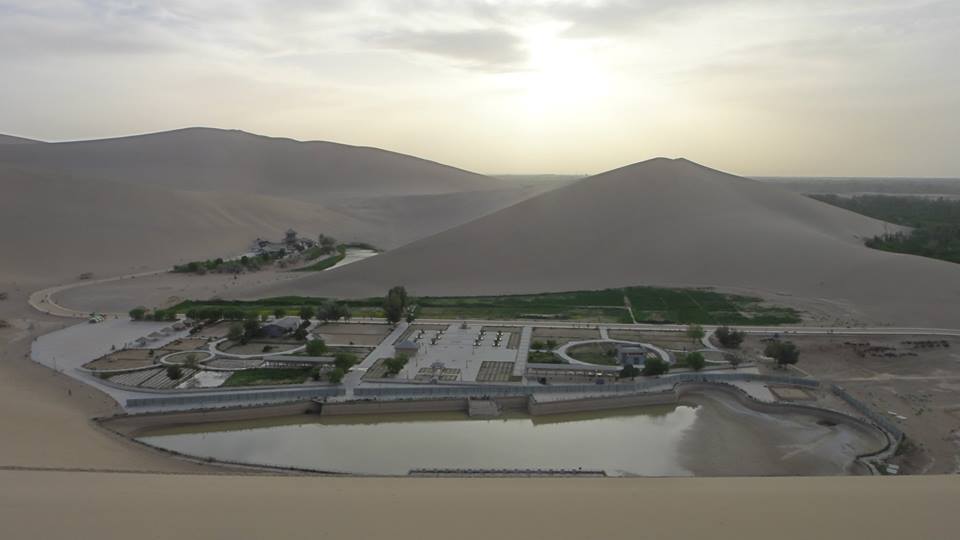 ANNIVERSARY CELEBRATIONS: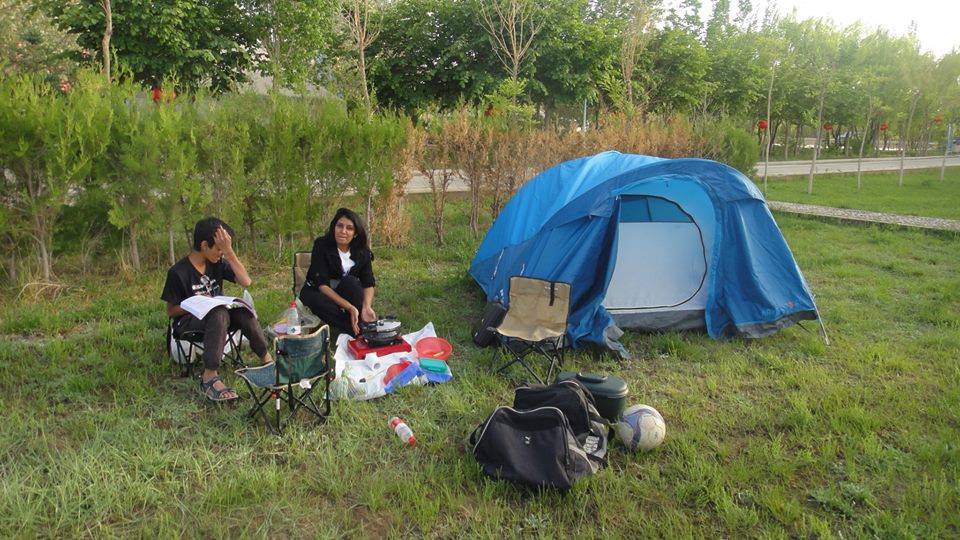 From Greece to Italy, the Baid family had to ferry their car in a ship. This particular stretch is known for various notorious activities and many a time ships mysteriously drown here. Anand was particularly scared for the safety of his family on this stretch. He had not informed them about the dangers here, praying that nothing should happen.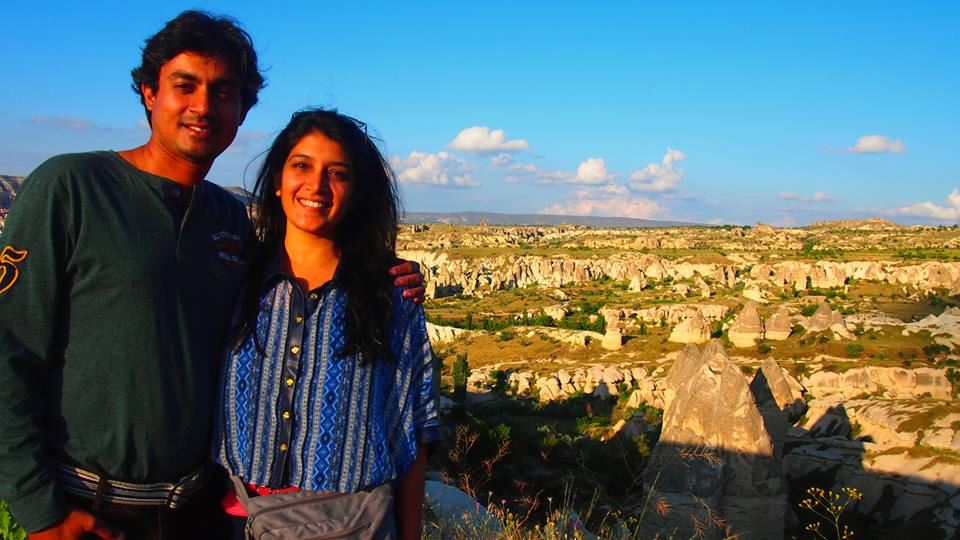 But the two kids ensured that even scary patch became enjoyable. The kids decorated the cabin and arranged a small cake for their parents. As the parents entered the cabin they were greeted with a song by the kids. For Anand, the small little anniversary party was a relief as they reached their destination without any problems. Anand, said, "Just as I came out of the ship and turned around, I saw another ship being as burnt. I cannot be more thankful to God that we were safe."
The Baid family has decided to celebrate LIFE every April 8.
Tough Experience in Turkey: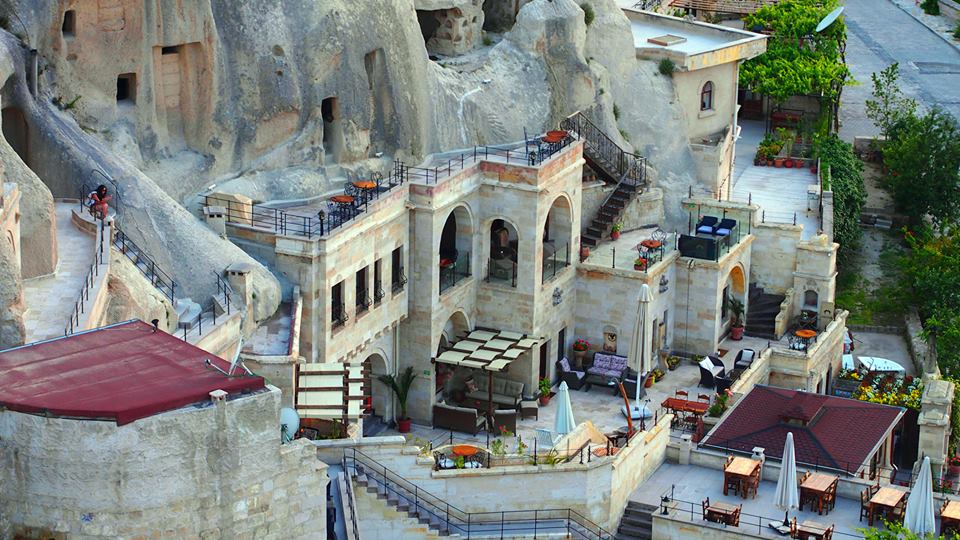 There were bad times and good times but for all the bad times the scenic beauty would make it up. Anand said, "In Turkey, I felt I was being harassed a bit. They wanted to check my car at the border but were taking four hours for it. We were all hungry and the officers could clearly see there were kids in the car. We decided to take it in our own way. My wife actually cooked on the border, and we all ate. It turned out good. I could say I ate in two countries at the same time." Once they crossed over into Turkey the family felt the long wait was worth the beauty of the place.
Ample research was undertaken: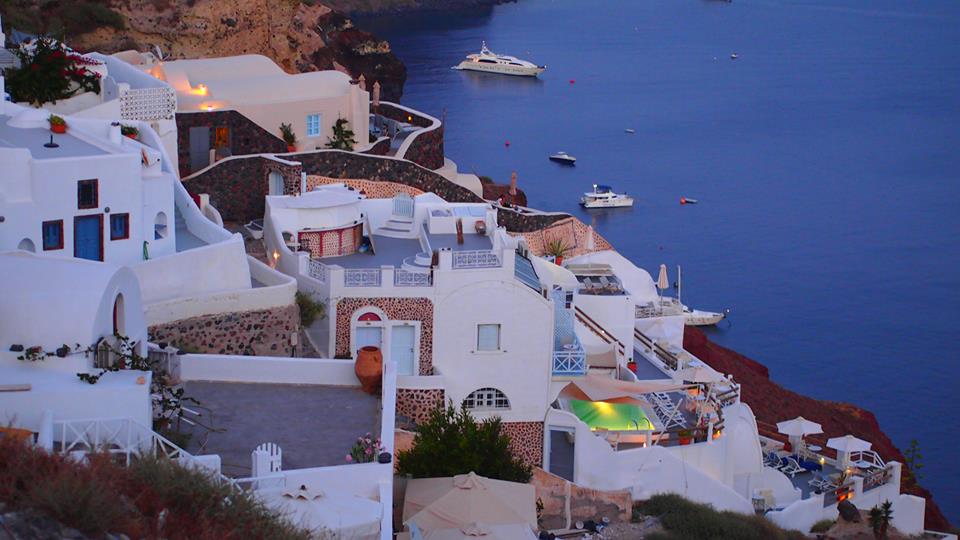 Thorough research was going to be the backbone of such a trip, and Anand made sure he did his homework well. "Before embarking on the journey, I spent 220 days doing research. We had to understand the routes that we were going to take, kilometers we will be covering, and getting visa documents in order. It was an uphill task," he says. Anand will soon release a video that articulates the amount spend on the trip and the sponsors who were a part of the trip.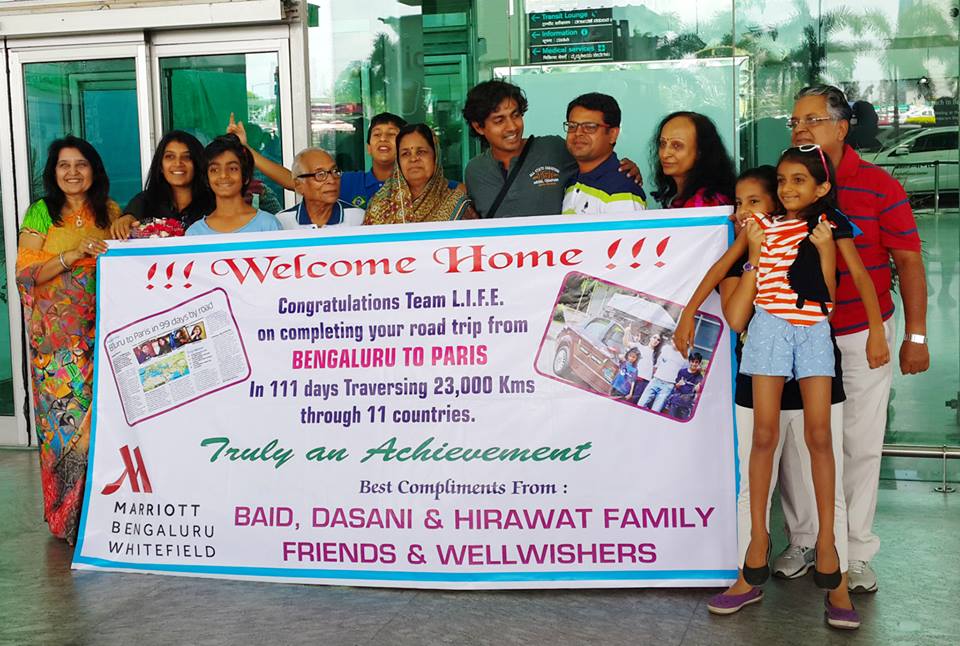 The family also made sure to get approval from their children's principal. "The kids have 60 days of vacation. When we calculated we found out that in 60 days we would have only reached Iran. So we spoke to the principal of their school, Dean's Academy, Shanti Menon. She was very understanding and agreed to extend their vacation by two more months as she felt the kids would benefit immensely from such an elaborate journey," he points out.

All pics: Overland Stories Facebook
[divider scroll_text="Back To Top"]