23-year-old Shelby Swink of Memphis was happily engaged to be married to her college sweetheart. But five days before the wedding, he sat her down and told her that not only did he not want to marry her, he didn't love her anymore either.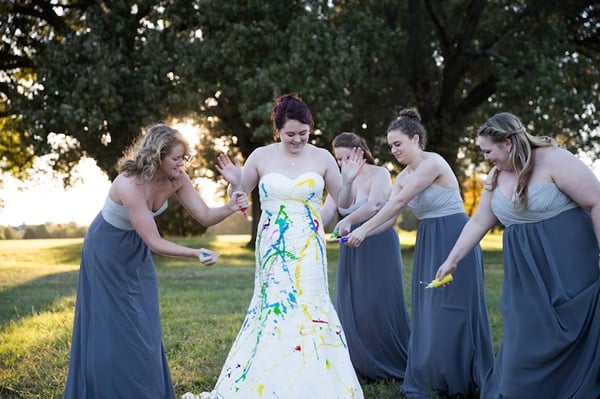 "I was in complete shock," she wrote on a blog called Offbeat Bride. "The next couple days were a blur of calling guests, canceling services, and figuring out our living arrangements…As [the wedding day] approached, none of us knew what to do, think, or feel."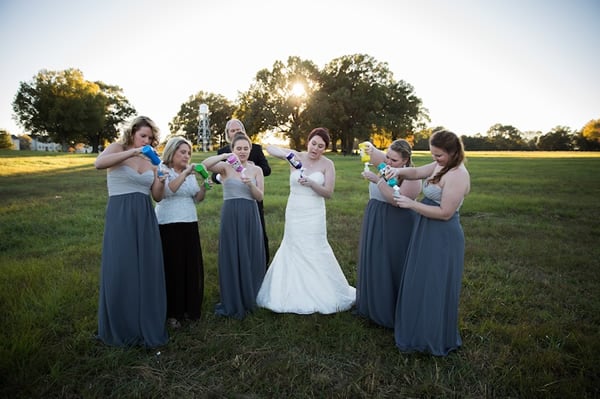 Instead of letting the sudden news ruin her, Shelby — with the help of a clever wedding photographer — staged a playful photo shoot with her family and bridesmaids, during which they "trashed" her wedding dress with colorful paint.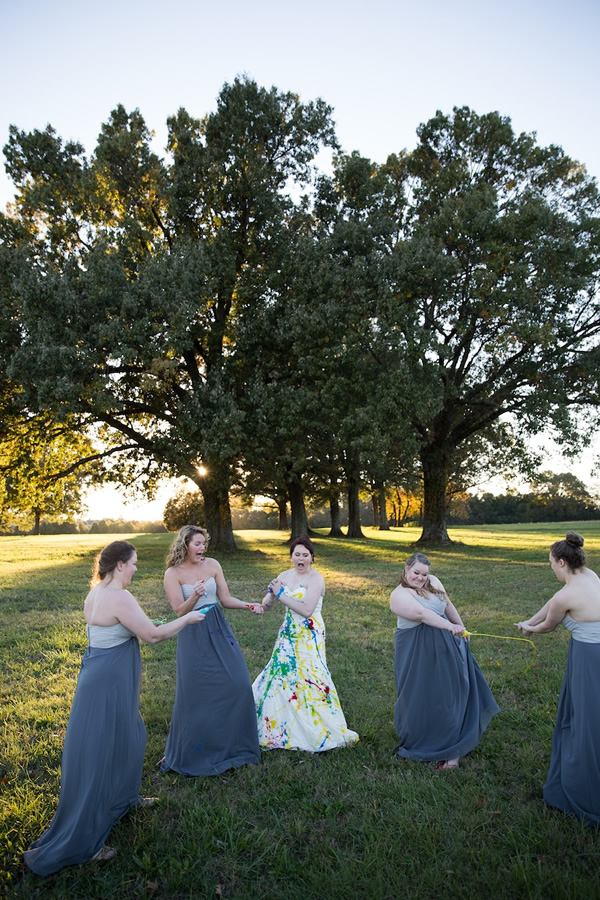 "At first it sounded crazy," she wrote. "But after really thinking about it, I knew it was the perfect thing for me. After all, it was just a dress, a material item."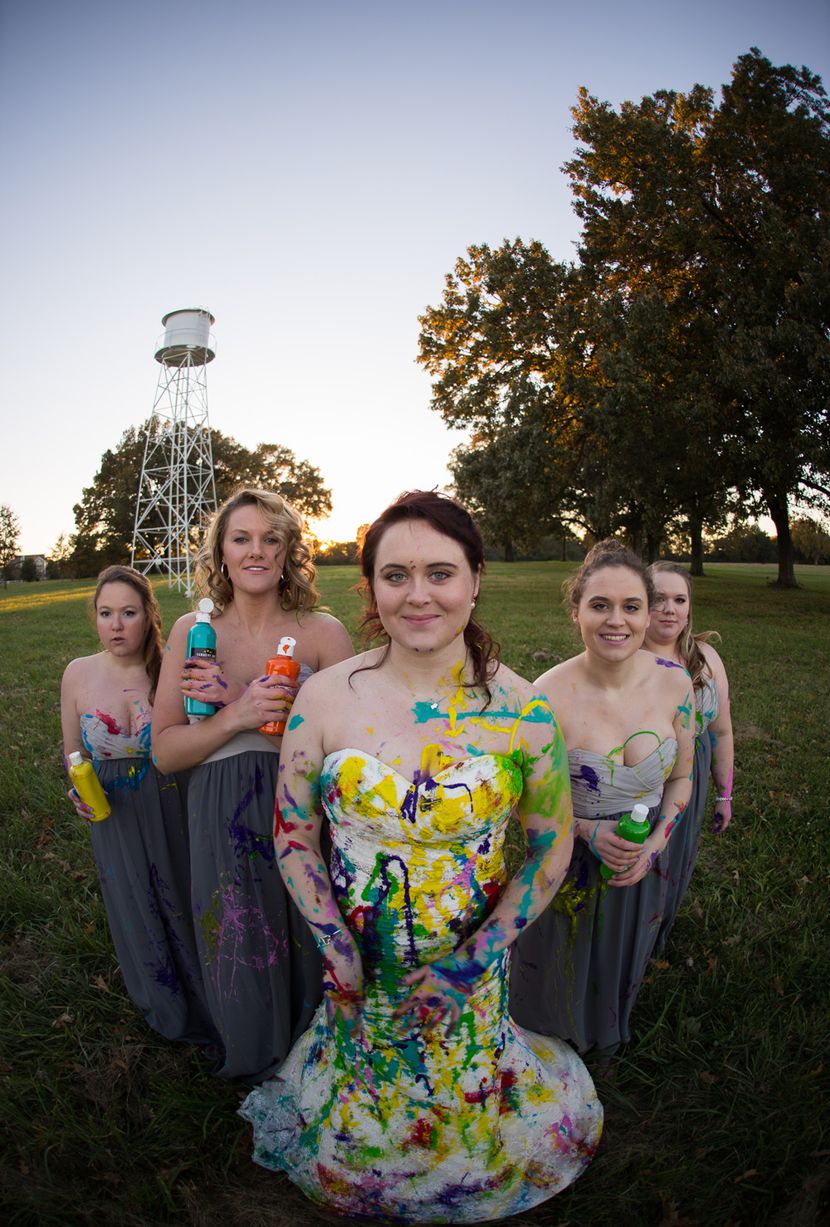 By the end of the shoot, it wasn't just the white dress that had been doused in paint. Her bridesmaids' matching blue dresses and her parents' outfits also got the special treatment.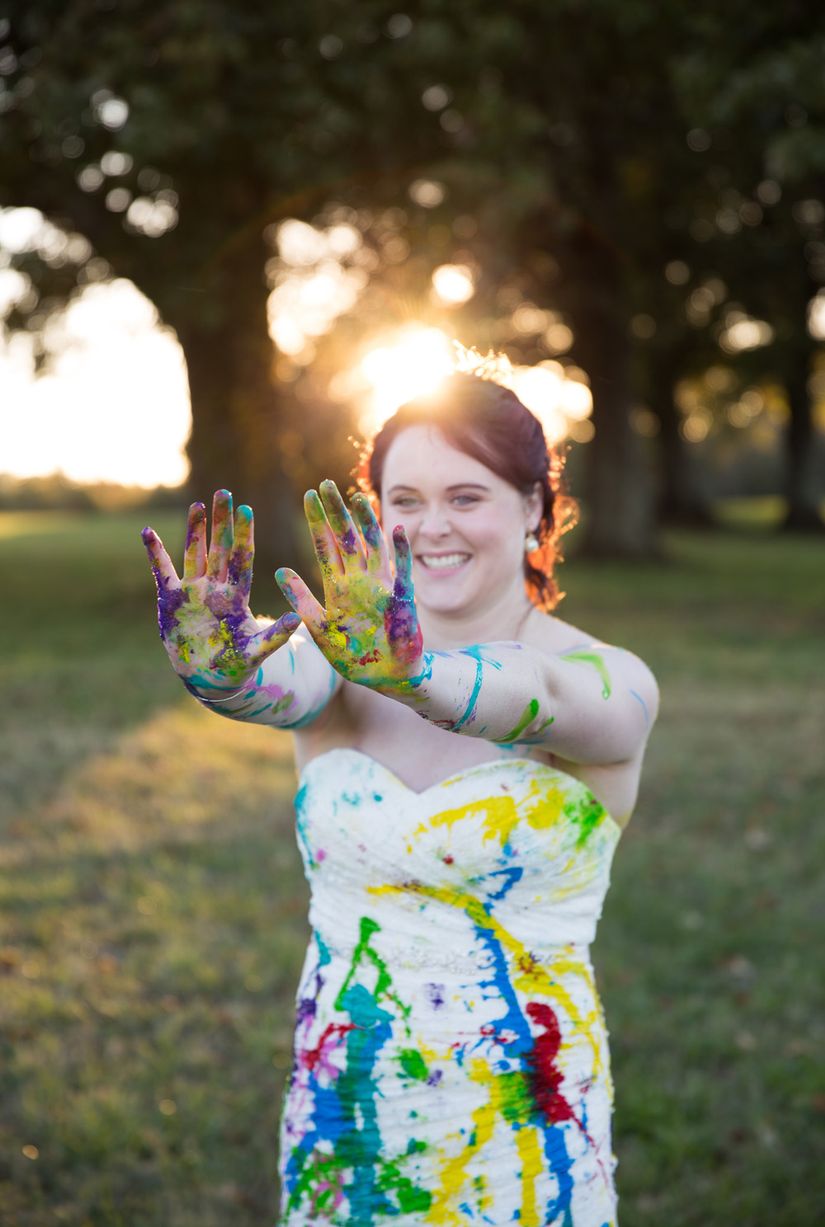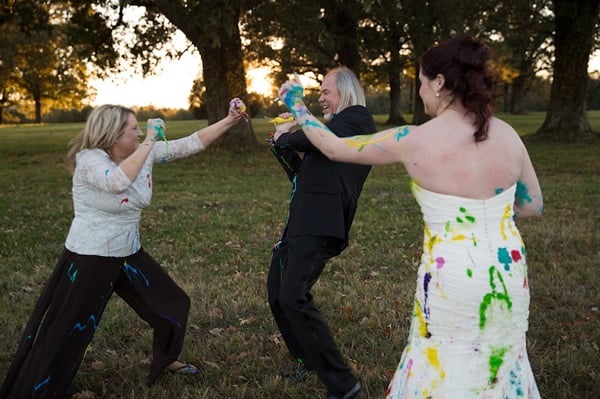 The group appeared in good spirits as they shared a champagne toast, proving that there is always reason to celebrate.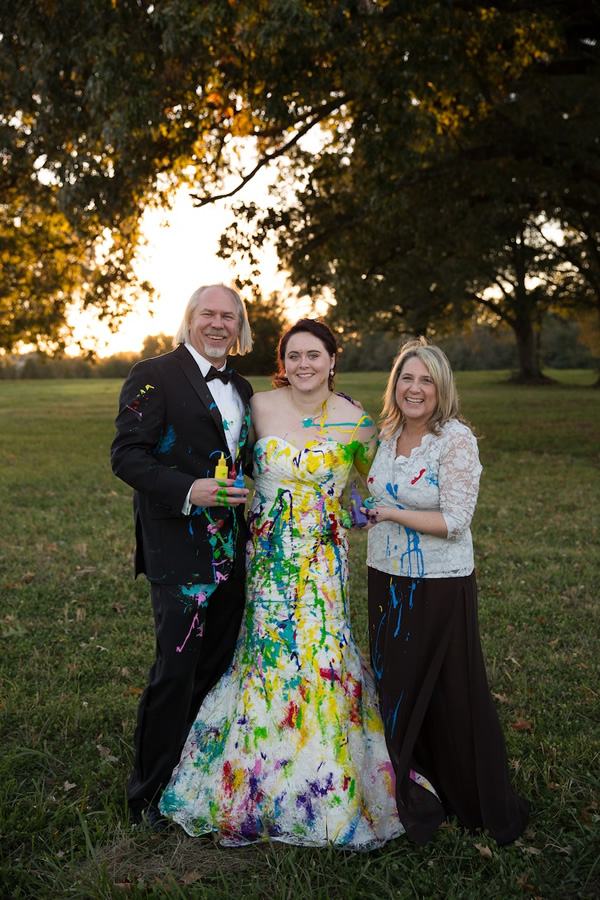 "Family is everything," she wrote on her Instagram account. "I'm so thankful for how supportive mine has been!"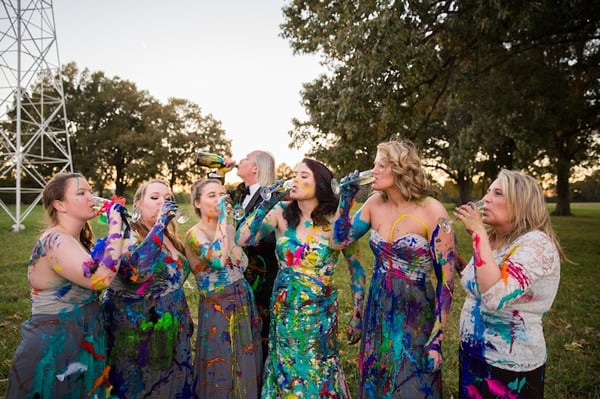 The multicolored dress is now on display at a local bridal shop, Buzzfeed News reports, where a portion of all dress sales will go to a nonprofit called Be Free Revolution.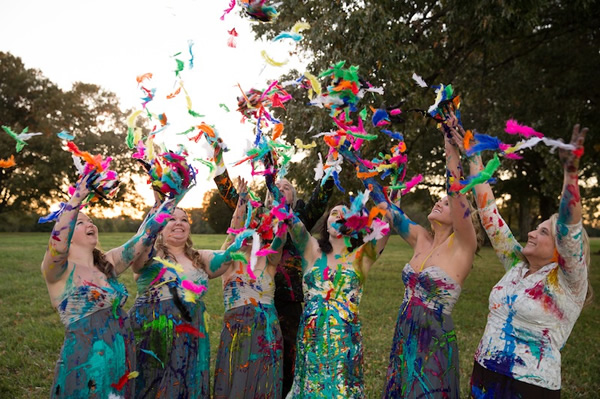 Swink has described the experience as "cathartic," saying, "the moment the first bit of paint hit my dress I was free."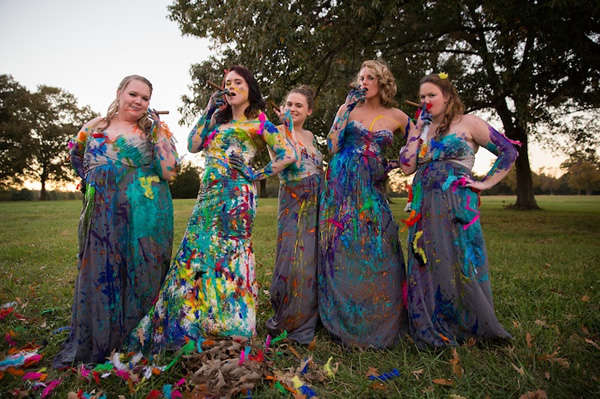 She continued, "I am a strong woman who believes that everything happens for a reason. We all face adversity in our lives, but what really defines us is how we decide to overcome that adversity."
What do you think of this story? We want to hear from you! Share your comments below.

H/T : sfglobe.com
[divider scroll_text="Back To Top"]