Safe routes to school? – These 16 Photo of World's Most Dangerous And Bizarre Roads To School will help you understand the spirit and the struggle of these children need our example. They are very persistent, striving to conquer rough terrain for the sake of education. How big is our struggle against education?



Many children throughout the world have to take the most incredible and unimaginable routes in order to receive the education that some of us may take for granted. Many children around the world miss school or drop out altogether because the journey is too risky. We have found some Breathtaking, Dangerous and Extreme Photos from around the world which will show you just how determined some children can be when it comes to getting an education.
Here are The Most Dangerous, Bizarre And Unusual Journeys To School In The World.

1. 5-Hour Journey Into The Mountains On A 1ft Wide Path To Probably The Most Remote School In The World, Gulu, China.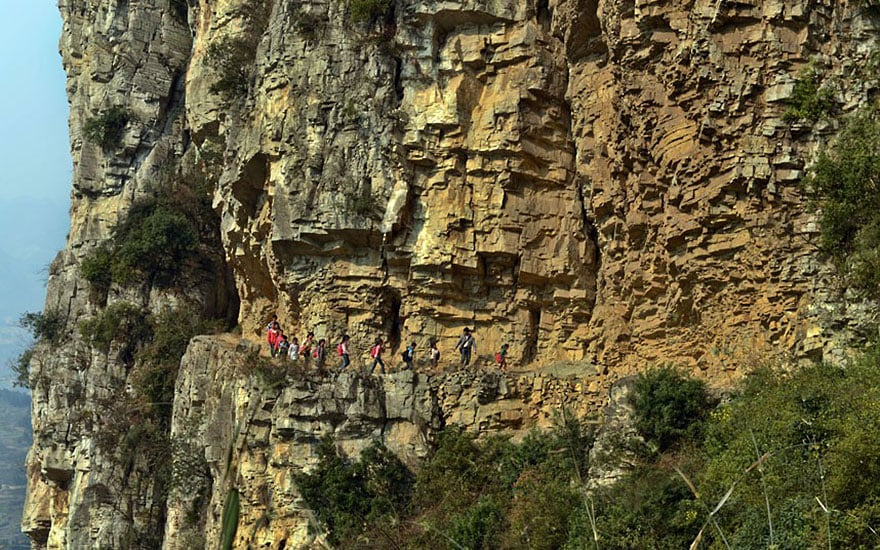 The school is located halfway up a steep mountain, and the narrow path, which was carved from the cliff over 40 years ago, is the only viable route.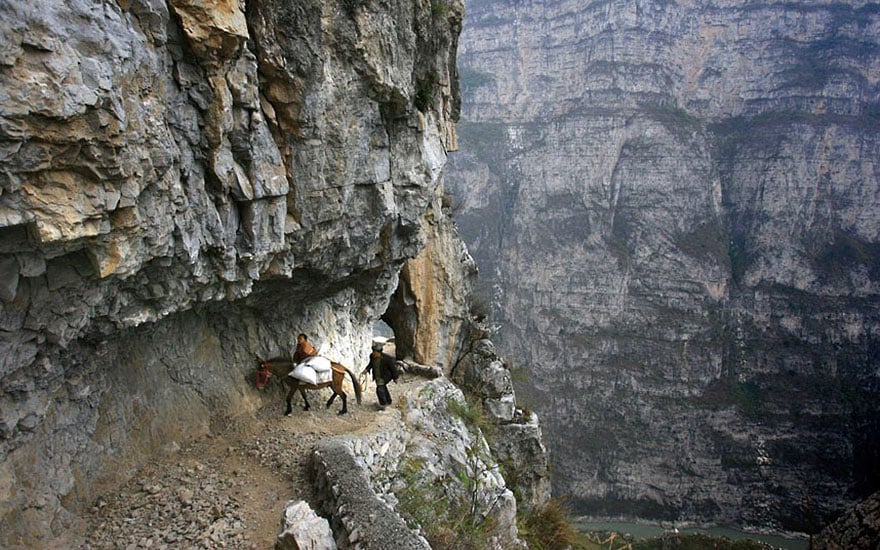 2. Schoolchildren Climbing On Unsecured Wooden Ladders, Zhang Jiawan Village, Southern China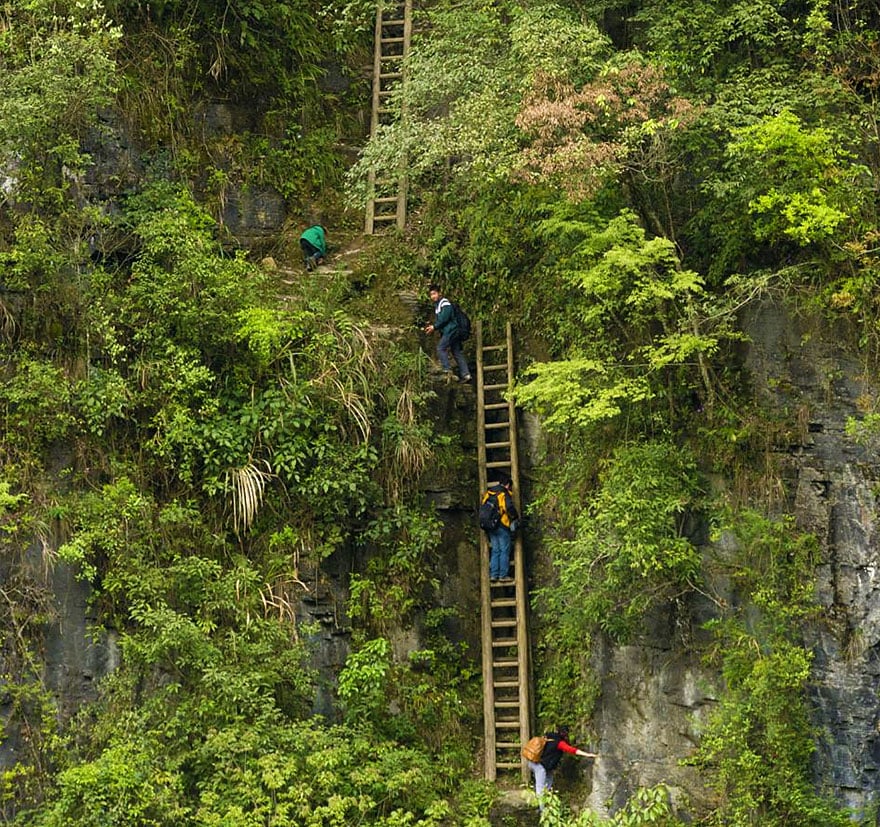 3. Kids Traveling To A Boarding School Through The Himalayas, Zanskar, Indian Himalayas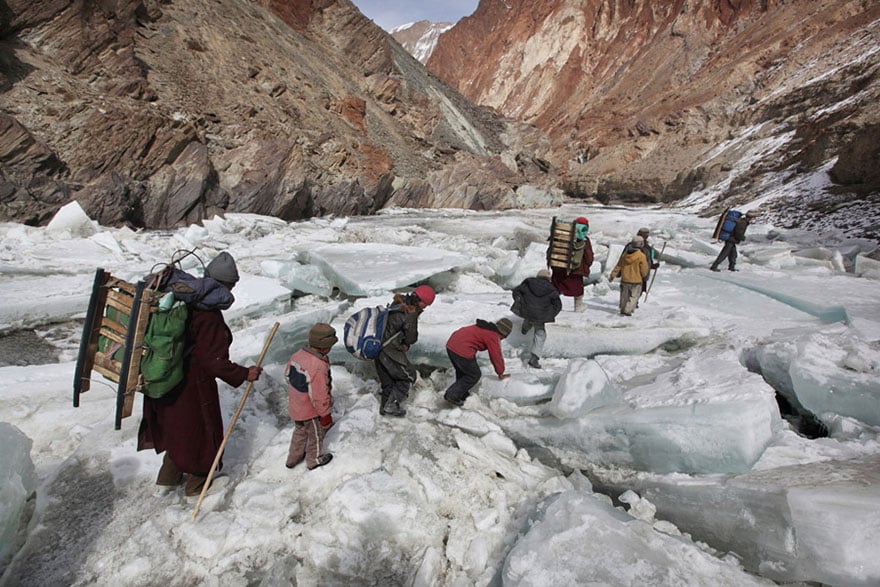 4. Pupils Crossing A Damaged Suspension Bridge, Lebak, Indonesia.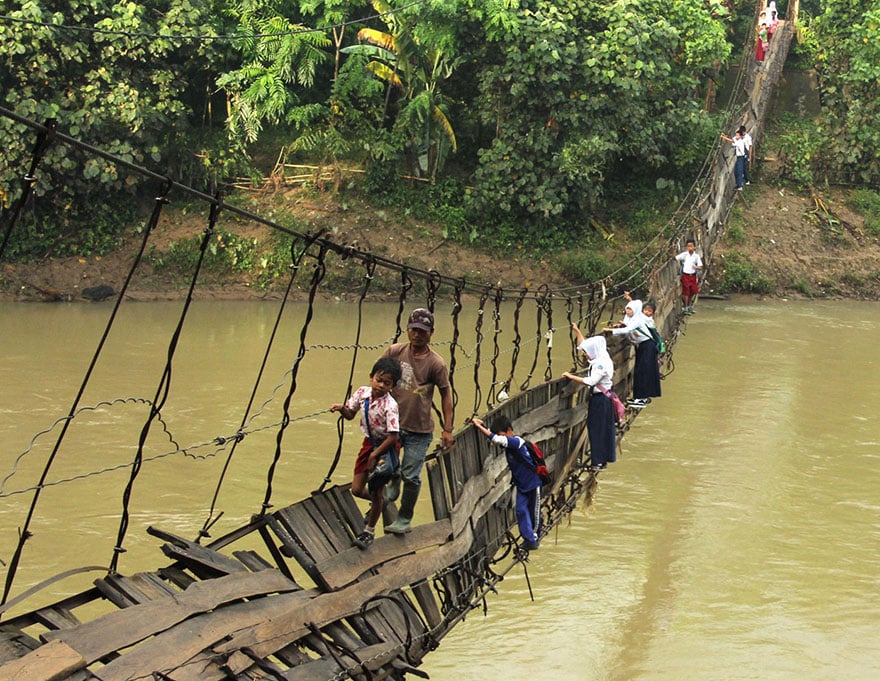 After the story spread, Indonesia's largest steel producer, PT Krakatau Steel, built a new bridge, so that the children could cross the river safely.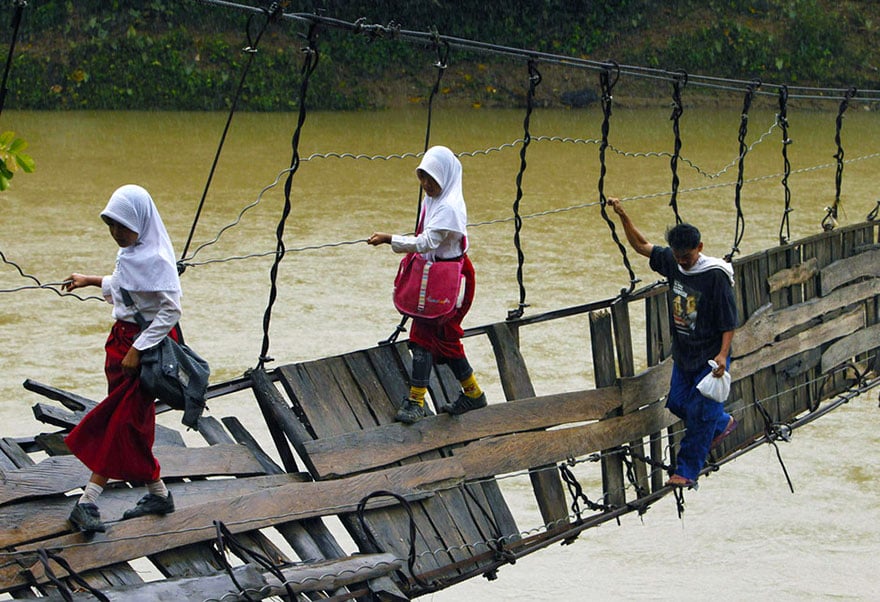 5. Kids Flying 800m On A Steel Cable 400m Above The Rio Negro River, Colombia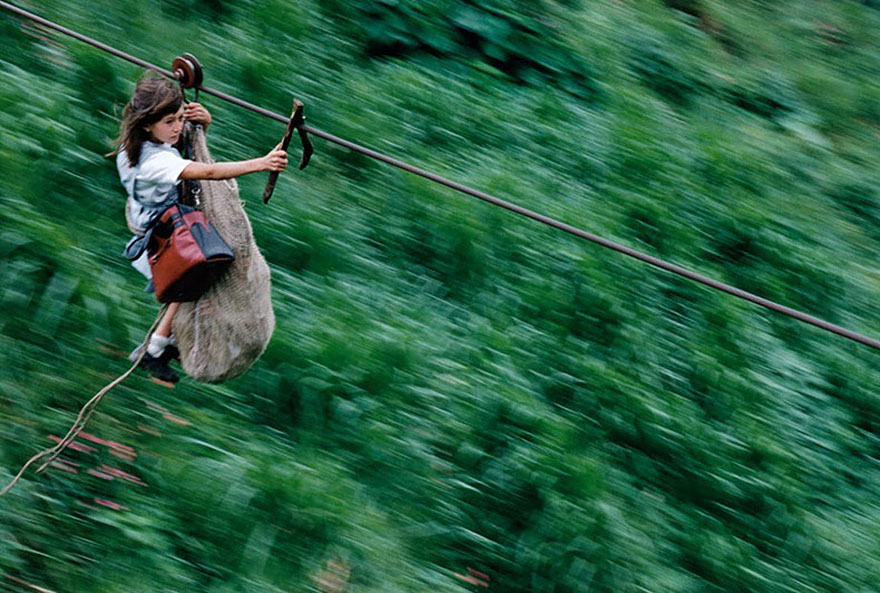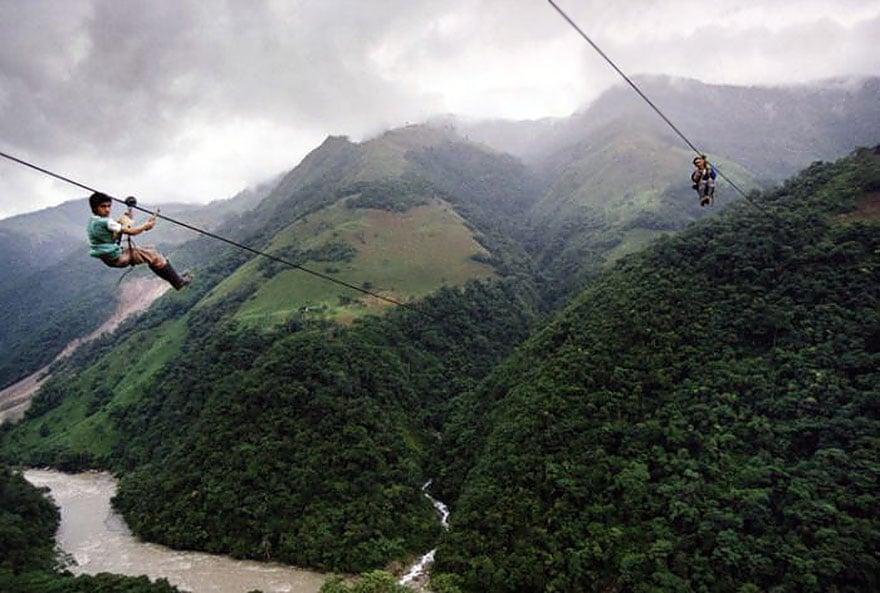 6. Pupils Canoeing To School, Riau, Indonesia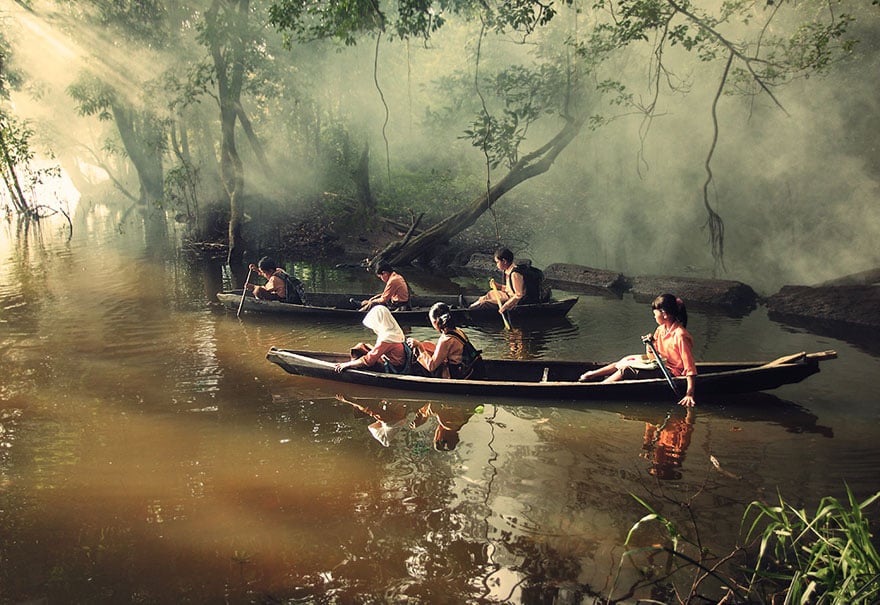 7. Kids Traveling Through The Forest Across A Tree Root Bridge, India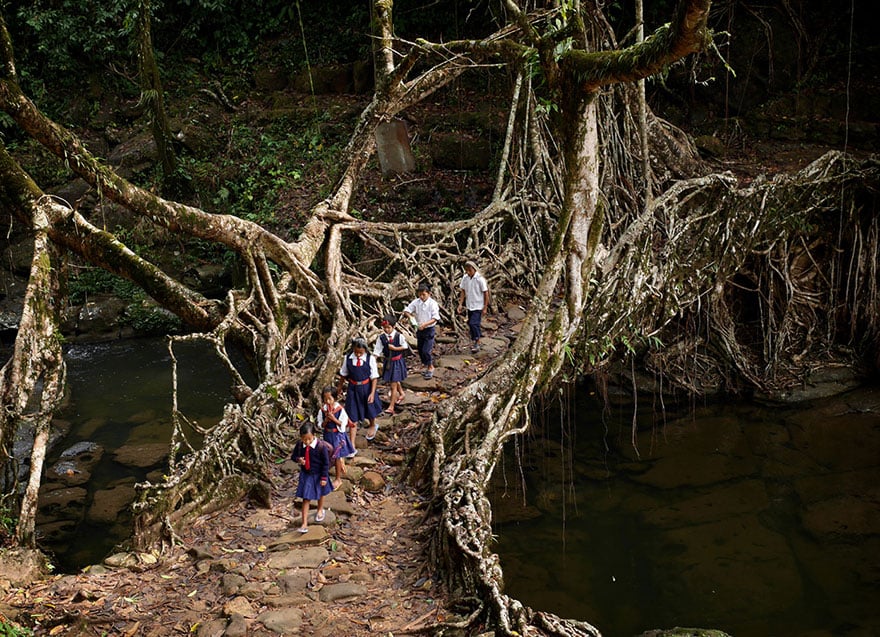 8. Riding a Tuktuk (Auto Rickshaw) To School In Beldanga, India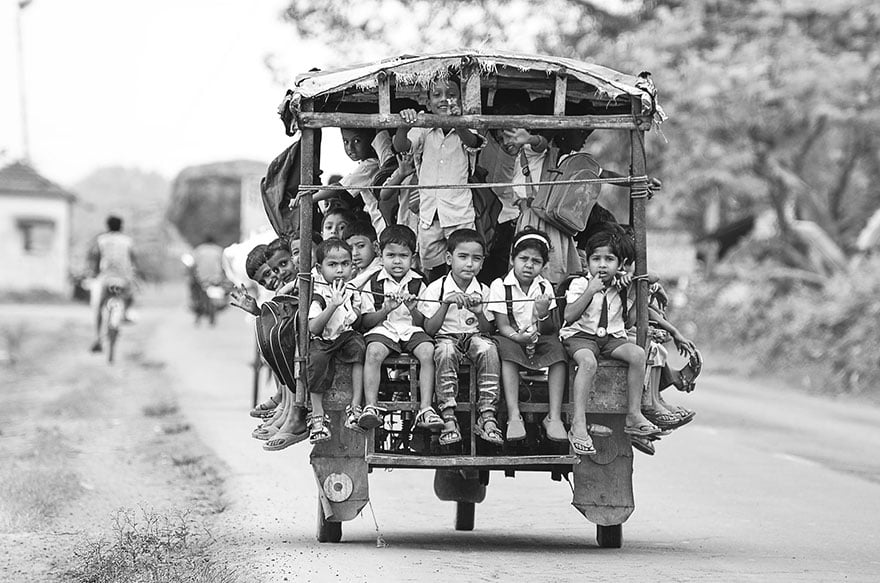 9. Schoolchildren Riding A Horse Cart Back From School In Delhi, India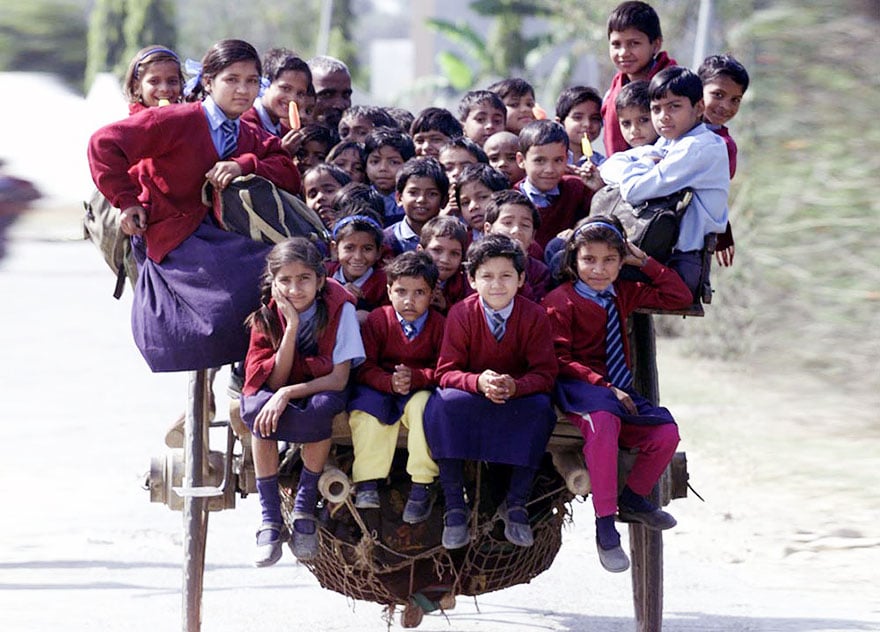 10. Students Crossing Ciherang River On A Makeshift Bamboo Raft, Cilangkap Village, Indonesia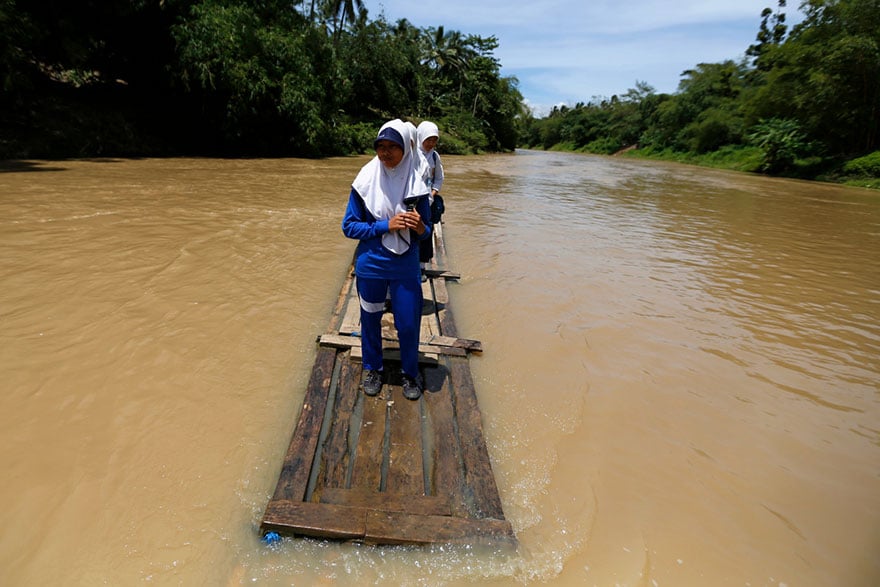 11. Pupils Walking On A Tightrope 30 Feet Above A River, Padang, Sumatra, Indonesia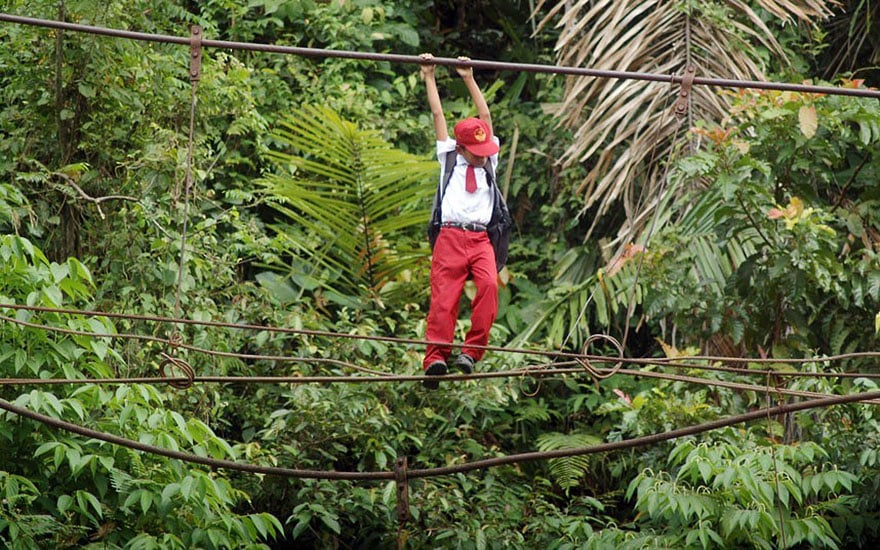 12. These Kenyan children are forced to get to school by crossing the lake Baringo.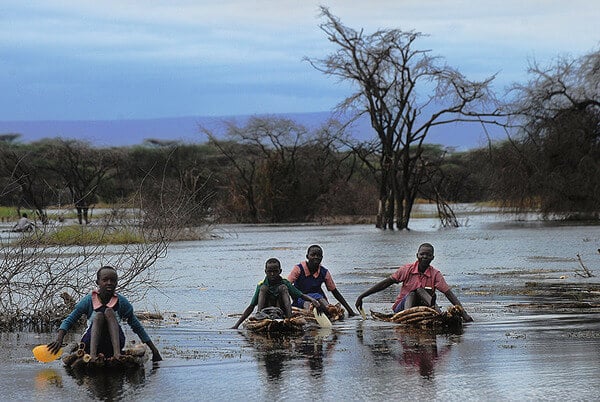 13. Palestinian girl walks through the checkpoint on the border with Israel on her way to school.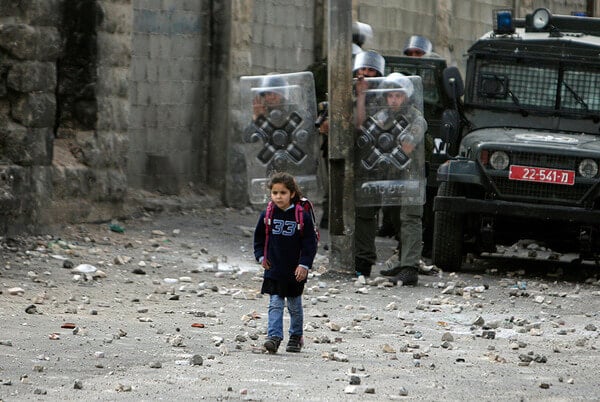 According to UNESCO, progress in connecting children to schools has slowed down over the past five years. Areas that lack suitable school routes can often flood, making it even harder for kids to commute. Dangerous paths are one of the main reasons why many children decide to quit school.
The solution might seem easy: build roads and bridges, buy buses and hire a driver. However, the lack of funds and recurring natural disasters in many countries make it difficult to provide children with the solutions they so desperately need.
Still you complain about taking the bus!!