Remarkable Survival Story of Taiwan women Hung Yu-ting's



A Taiwan plane crash survivor crawled out from the wreckage Wednesday evening last week, found a phone in a nearby house, and called her father. Hung Yu-ting, 34, was one of 10 to survive the plane crash on Taiwan's Penghu Island.



After the French-Italian-made ATR 72 twin-engine turboprop aircraft crashed into homes last week, an opening in the fuselage created by the impact allowed Hung to escape. The 25-minute flight of Trans-Asia Airlines Flight GE222 was from Kaohsiung to Magong, carried approximately 58 adults and children, and crashed just before 7:00pm local time. Altogether, 48 people have been reported as dead.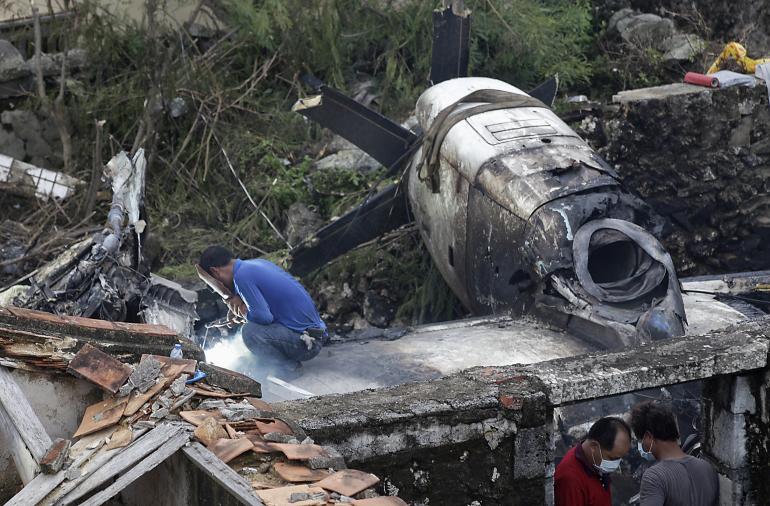 Typhoon Matmo, which had just moved through the area, caused visibility at the time of the crash to be poor. Although the airplane was making its second attempt to land at the Magong airfield when it crashed, the exact cause of the crash is not known.
In addition to island resident Hung Yu-ting, nine other passengers survived the plane crash on Penghu Island. The island is in the Taiwan Strait (or Formosa Strait), which flows between mainland China and the self-ruled island of Taiwan.

[youtube height="500″ width="800″]https://www.youtube.com/watch?v=-0bT_Ge5XEQ[/youtube]
Source: WochitGeneralNews on Youtube

Premier Jiang Yi-huah visited Hung in Kaohsiung, where the flight began and where she remains in intensive care. Hung, who works for Taiwan's Ministry of Labor in an employment center on Penghu, had flown to Kaohsiung on Tuesday for a conference that ended up being canceled because of the typhoon. Some of the other flights were canceled, but Hung's flight home to the resort island of Penghu, Flight GE222, was not.
The plane crash survivor's father relayed that his daughter had crawled from the crashed Taiwanese plane, "went across to someone's house at No. 56 and called me at home." He hurried to the site of the crash and, with his daughter having been assisted by others, began helping some of the other survivors. Hung Yu-ting sustained inhalation burns, as well as burns on her legs and back. She is expected to make a full recovery.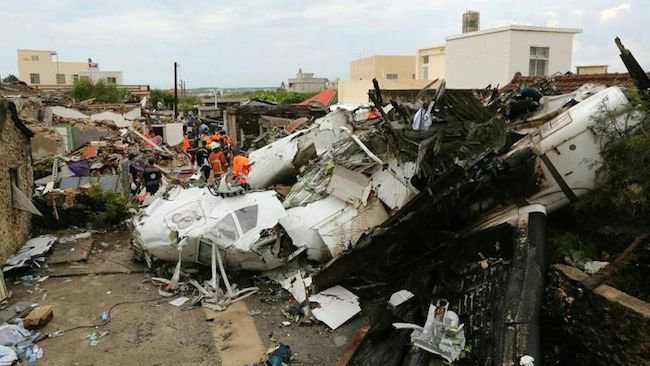 Republic of China (Taiwan) President Ma Ying-jeou visited 10-year-old Lee Wei-tung, another survivor, who is being treated for smoke inhalation at a hospital in the capital of Taipei. Ma said that Lee is expected to make a full recovery.
Other survivors include Li Shunji, 63, who also managed to scramble from the plane on his own. Li has heart disease and his relatives referred to his survival as a miracle.
One of those killed include a master of traditional Taiwanese temple architecture, Yeh Ken-chuang, 82. Before learning of his death, the government was planning to name him a candidate for being a "living national treasure."
Others killed include Lee Ming-tsun, a 47-year-old firefighter who was returning home to Penghu from a vacation. Tsai Min-hua, a military officer who left behind a four-year-old daughter and six-year-old son, also died. Tsai was originally scheduled to return to his base on Penghu the day before, but that flight had been cancelled.

H/T – guardianlv.com
Credit: Gregory Baskin
Sources:
CTV News
Channel NewsAsia
USA Today

[divider scroll_text="Back To Top"]