In this top 12 countdown, we'll get a glimpse on some of the world's most beautiful women in sports. It goes without saying that sport divas are the most perfect physical specimens on the planet Earth. Of course good looks and a super body are not everything but I've had my ideas on who are the most gorgeous of the bunch. Sometimes it happens that you run out of adjectives for 'beautiful', but not in this case. See if you agree with me. Bet, these women are the most appealing and charming ladies one can find in the world of sports so far today!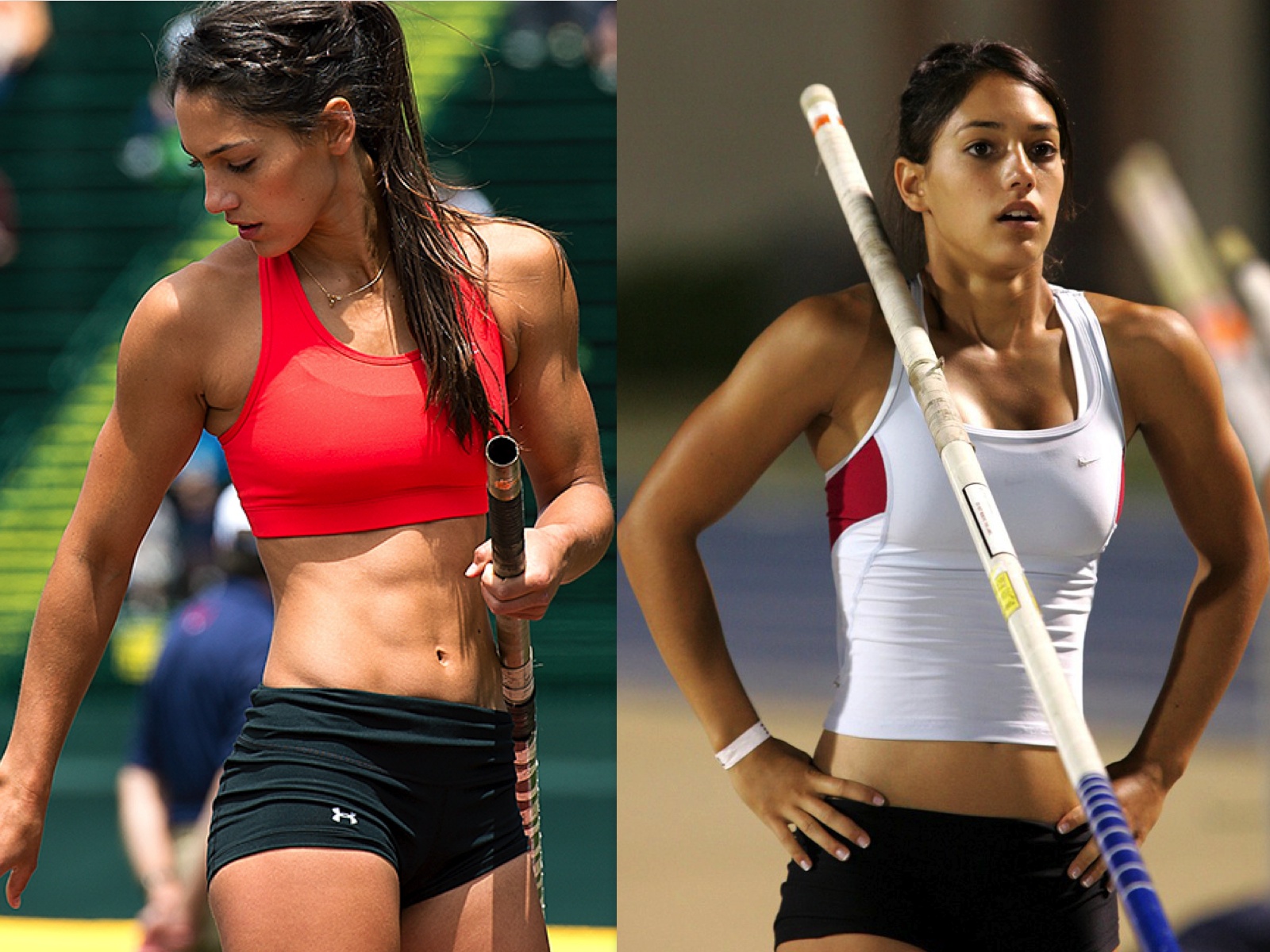 Allison Stokke

The dazzling, super talented and extremely strong Allison Stokke is a pole vaulter. Not only does this high-flying athlete have the looks, but also she has the brains. She received a Master's degree from Cal Berkeley. But let's return to her form which is beyond dispute – flawless.  Years of constant training and exhausting hours spent in the gym and on the track made her body killer athletic. She is certainly a shoe-in for our top list.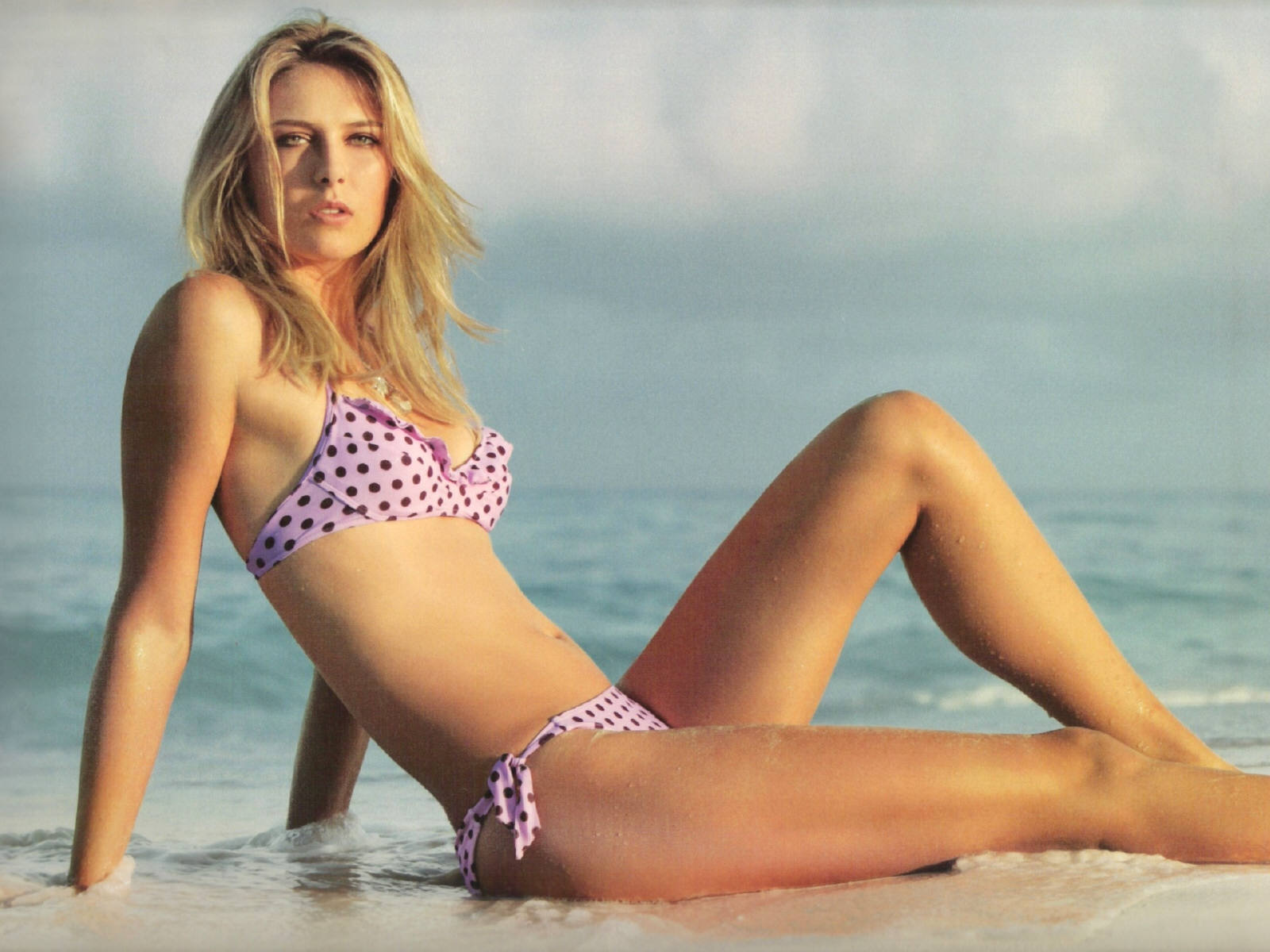 Maria Sharapova

Without a doubt she is the most attractive tennis player that's ever played the game. Her game impresses with strength, endurance and an incredible focus to achieve victory. She looks stunning off the court as well, and honestly, she is equally beautiful inside and out. Maria possesses excellent fashion sense, tremendous charisma and a cheerful personality.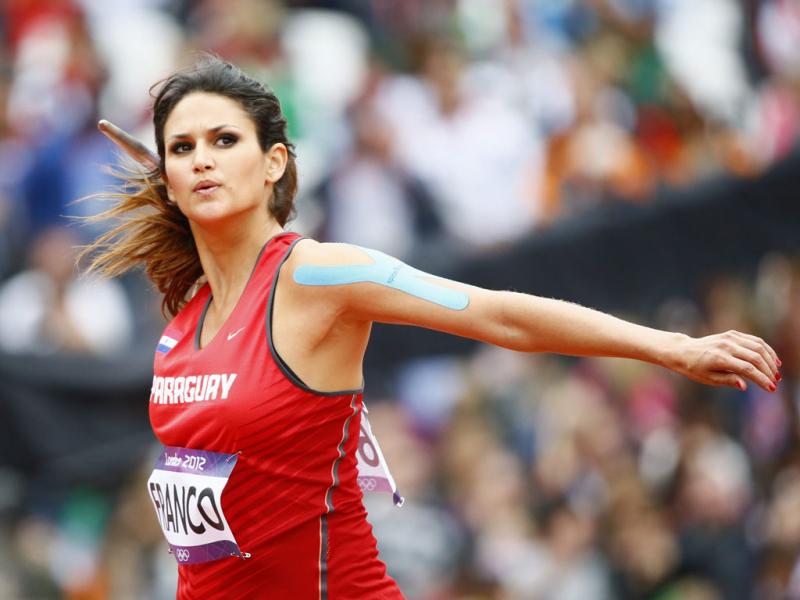 Leryn Franco
Leryn Franco, the javelin throwing athlete and gorgeous Paraguayan model, participated in several beauty contests as well. Her javelin throws pierce the ground the same as her great smile and solid good looks have won our hearts. Franco was the most Goggled female athlete during the Beijing Games and the second MOST Googled athlete over-all.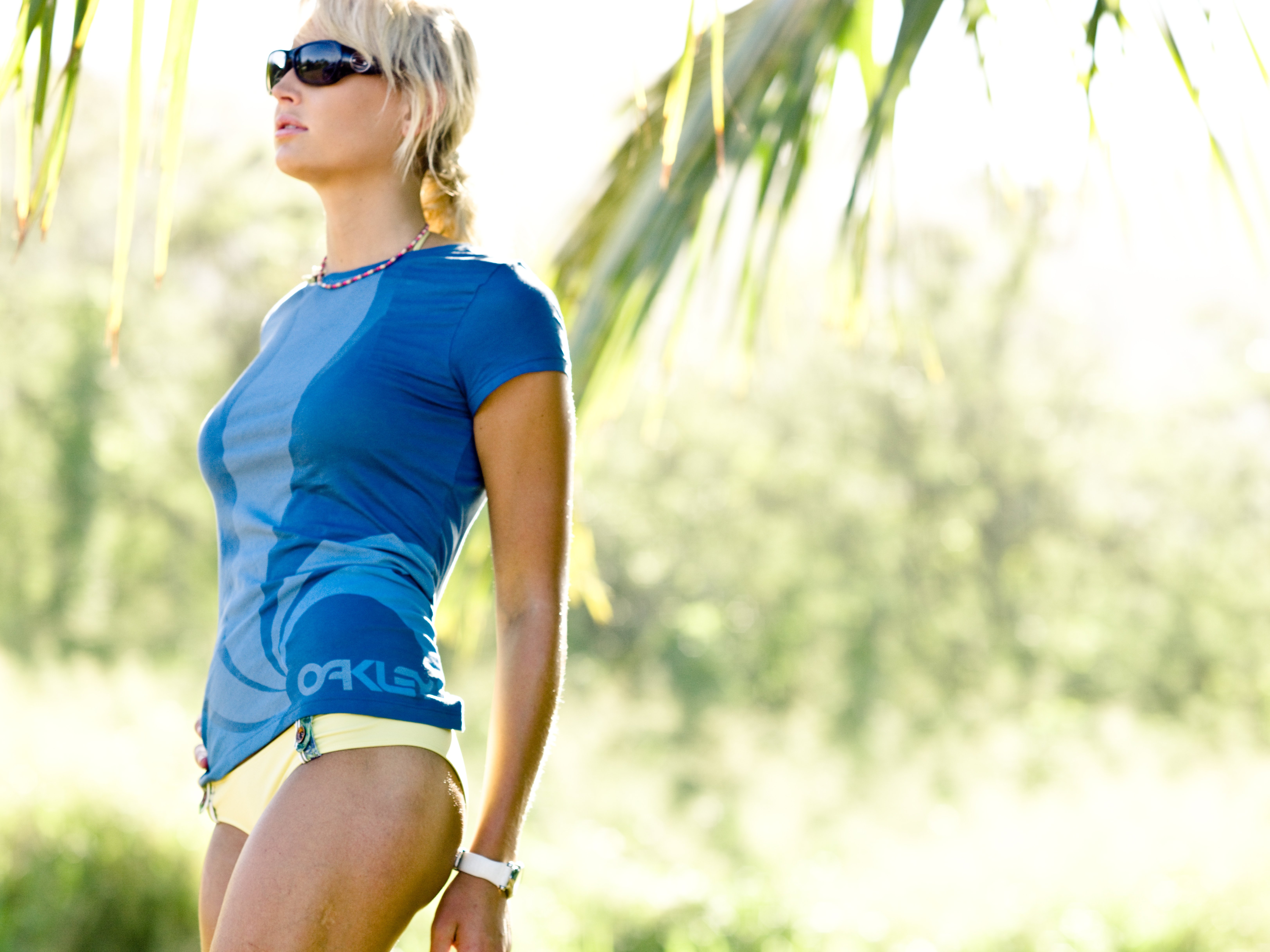 Roxy Louw

Roxy is a surfing babe from Cape Town and an Oakley model. This multi-talented surfing diva is a South African surfing icon who turned supermodel and actress. Roxy was voted as one of FHM Magazine's 100 sexiest women in the world.
Alana Blanchard
This short-board and Women's Pipeline Champion has taken the surfing world by storm with stunning good looks, revealing ultra-small bikinis and high-spirited personality. This gorgeous Hawaiian was voted the most popular surfer in the world by Surfer Magazine.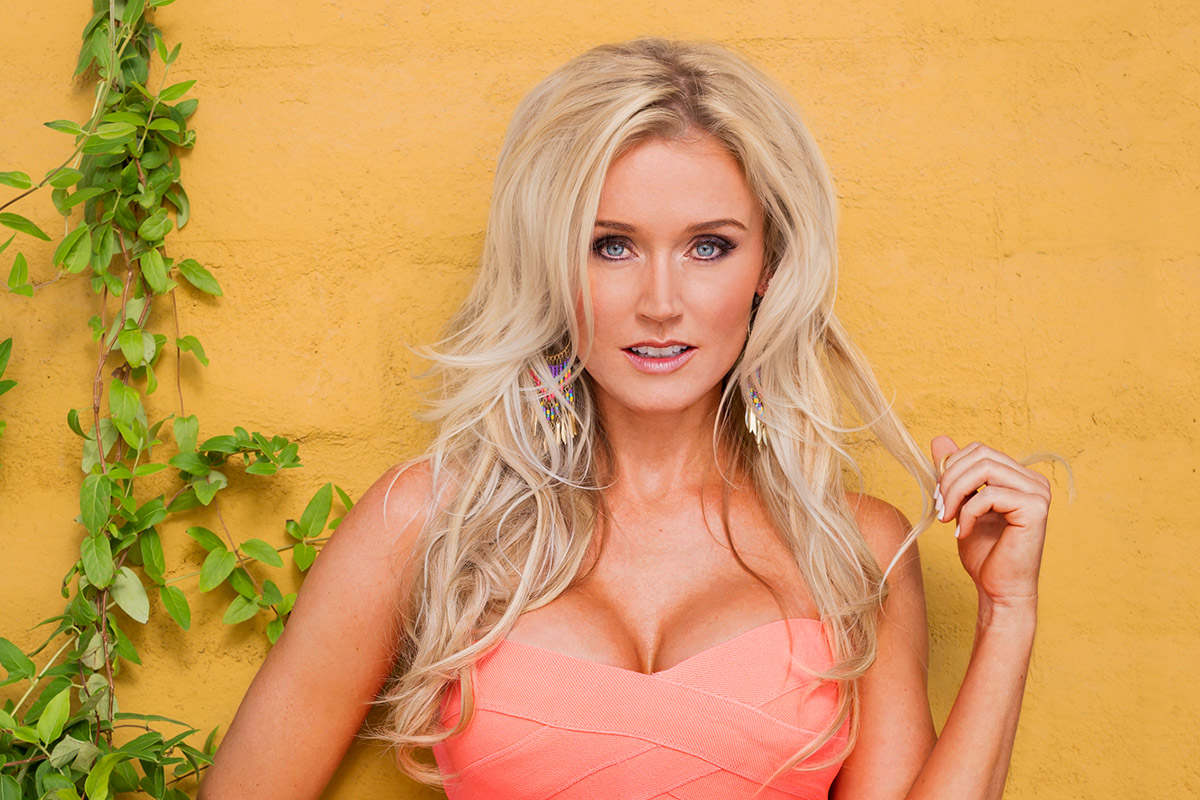 Blair O'Neal
She is a drop-dead beautiful professional golfer from Arizona. Blair has found a way to combine her two passions- modeling and golfing, yet she considers herself a golfer first. Recently she became one of Golf Magazine's "Most Beautiful Women in Golf".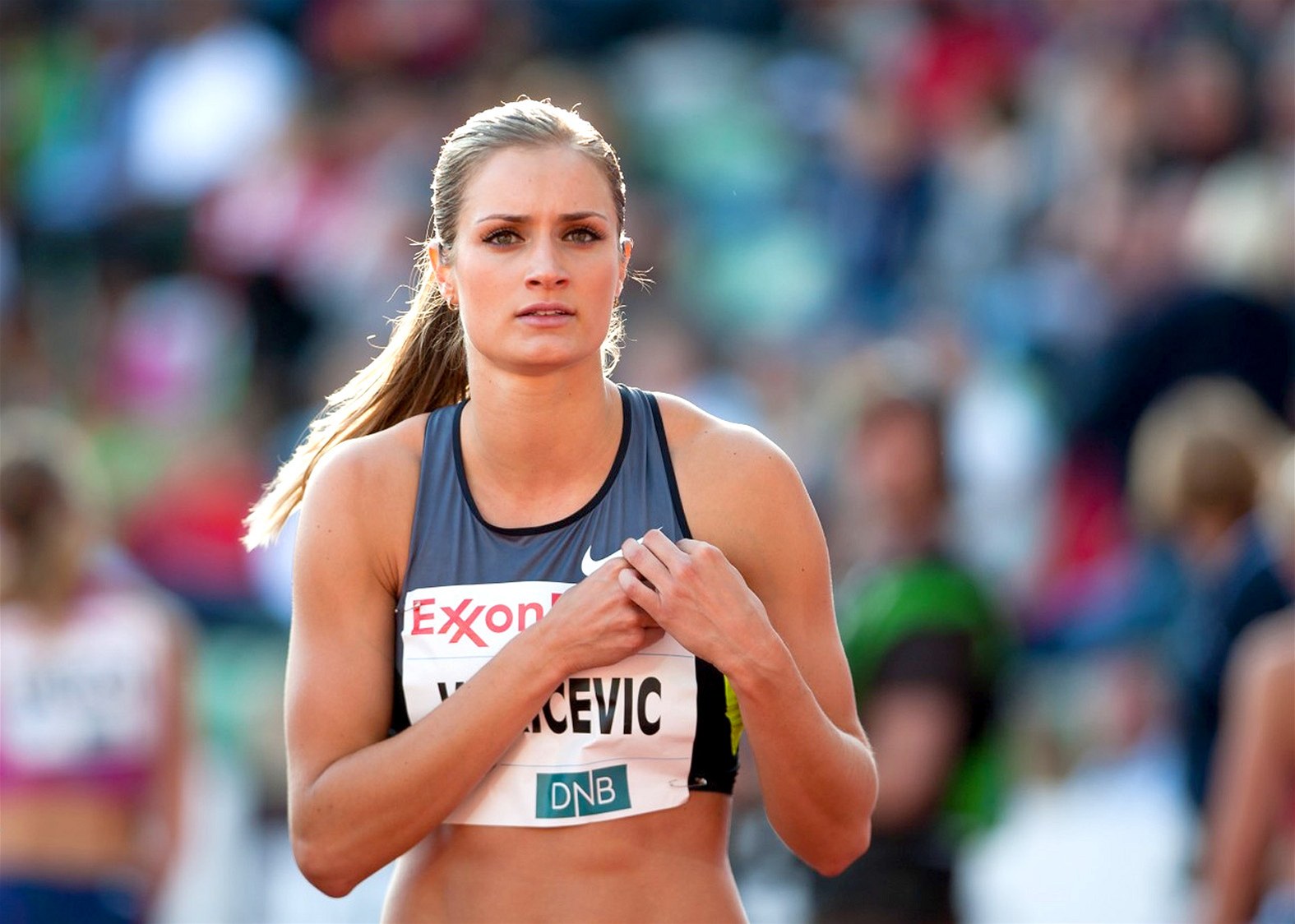 Christina Vukicevic

Christina Vukicevic is a Norwegian hurdler. This stunner totally deserves to make a list of the most beautiful women in sports. She won medals at many European competitions has the strong good looks to win our hearts as well.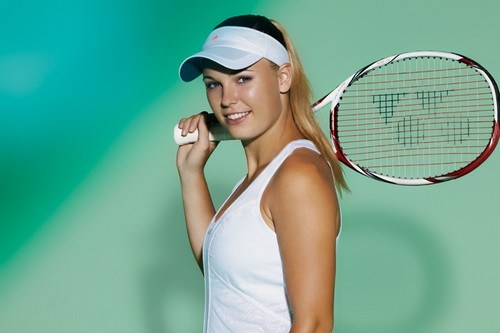 Caroline Wozniacki
The Danish professional tennis player Caroline Wozniacki was born on 11 July 1990 in Poland, is the former World No. 1 on the WTA Tour.  She was the first Scandinavian woman to hold the top ranking position and 20th overall.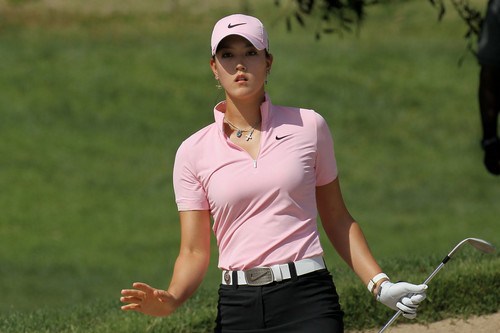 Michelle Wie
Michelle Wie was born in Honolulu, Hawaii, the only child of immigrant parents from South Korea who came to the United States in the 1980s. She is an American professional golfer who plays on the LPGA Tour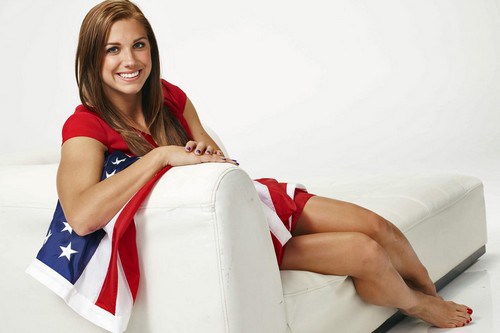 Alex Morgan
American soccer player and Olympic gold medalist is one of the most beautiful women in sports. She was born on July 2, 1989, in Diamond Bar, California. She is a striker for National Women's Soccer League club Portland Thorns FC and the U.S. Women's National Team.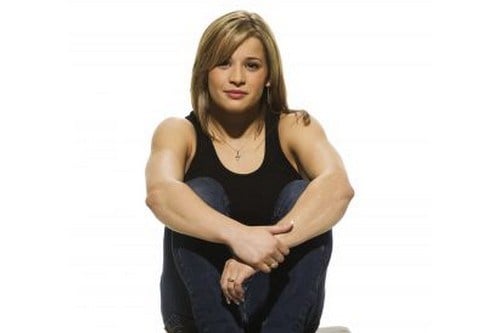 Alicia Sacramone
Born on December 3, 1987, in Boston, Massachusetts, Alicia Sacramone is a retired American artistic gymnast. She began studying dance at the age of five and started training gymnastics three years later, at age eight, in 1996. She started competing in the elite ranks in 2002 and joined the U.S. national team in 2003.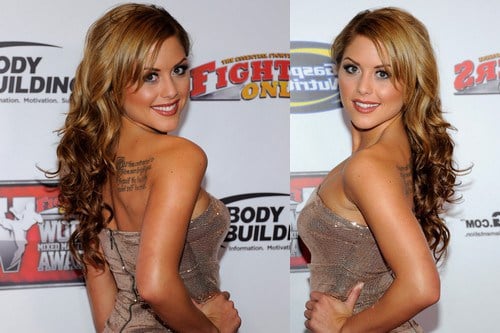 Brittney Palmer
UFC Ring Girl Brittney Palmer is arguably the top ring girl in the UFC history. She is insanely hot and was named the hottest woman in MMA all time.