World Cup 2014 in Brazil is not only an incredibly important event in sports but also a fashion event somehow. The teams have brand managers that design their uniform and all appearance. It is not only a vivacious contest of athleticism, strength and talent, passion and true devotion, it is also a competition of trendy hairstyles from all over the world, from nationalities and cultures that bring their own word into fashion world.




1. Cristiano Ronaldo – Portugal

He is the highest-paid, most famous footballer on the globe, so it's only fitting to have him sport a do that has taken the men by storm. His classic faux-hawk hairstyle with an undercut has translated many a version, the most popular being the bed-head semi Mohawk which is also seen on many celebrities. The side swoop with a tapered quiff makes him look rather delish.

2. Kyle Beckerman – United States National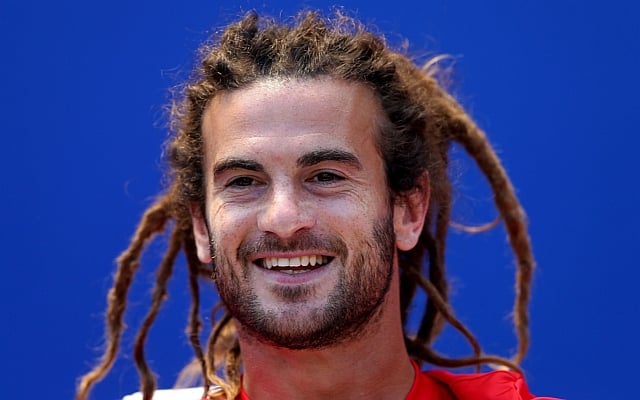 US International Kyle Beckerman has just the kind of face that can make any woman go weak-in-the-knees. Yet, he chose to style his pretty face with dreadlocks that are so messy; it can put your room to shame. That said, he has one of the greatest hairstyles going around in the world football at the moment.
3. Neymar – Brazil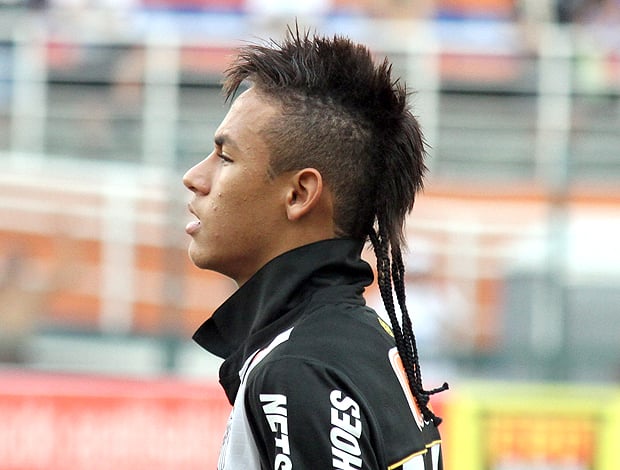 Neymar has always been an exciting, interesting and young personality. From his flowing Mohawks to his prolific on-field skills, everything about this Brazilian forward has been dramatic. Currently flaunting a quiff, which tapers from the front with buzzed sides and finished with a bunch of braided tails, he sports a rather edgy haircut.

4. Paul Pogba – France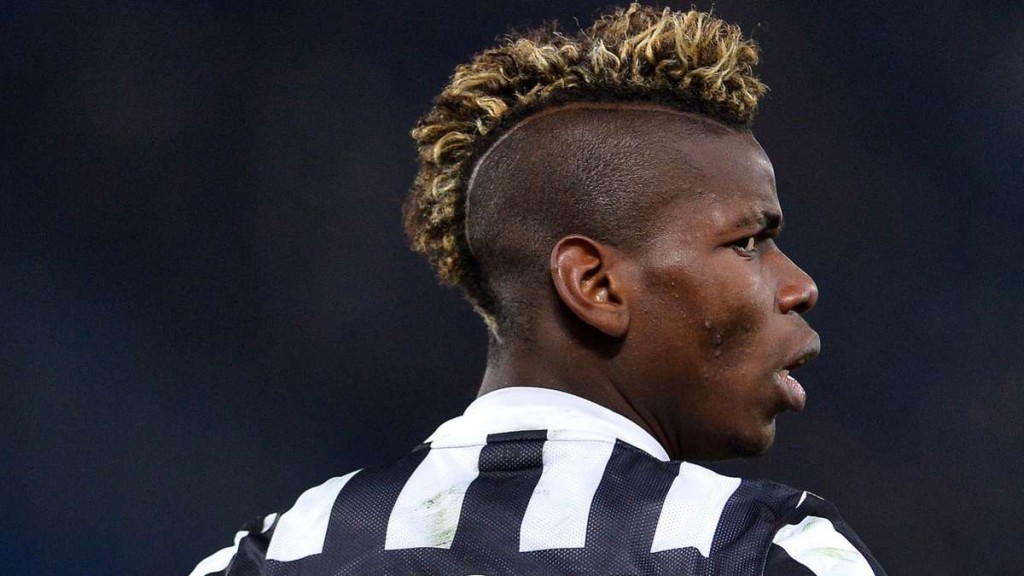 Although he is referred to as the newly-crowned golden boy of Europe, Paul Pogba is more than just that. He is the top player of Europe under 21, with a burning ambition to be the world's best, something that's also reflected in the hairstyle that he sports. His blonde coloured, wild mane is styled in a Mohawk with a high and tight undercut. His sides are also bleached and shaved creatively in lines and other hair designs.
5. Mario Balotelli – Italy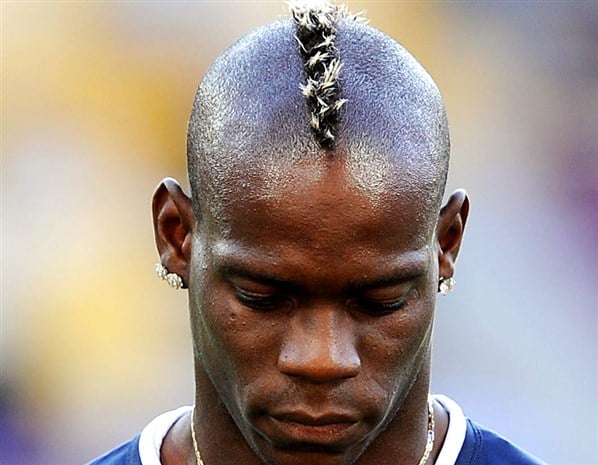 Mario, who is an extremely talented striker for AC Milan, has always prided himself as a trendsetter. And, he rightfully continues the tradition. Combining a conventional Mohawk with a bunch of elaborate and asymmetrical hieroglyphics, he has managed to stir things up yet again. This tribal patterned one-of-its-kind artistic haircut surely tops the list of quirkiest hairstyles ever.

6. David Luiz – Brazil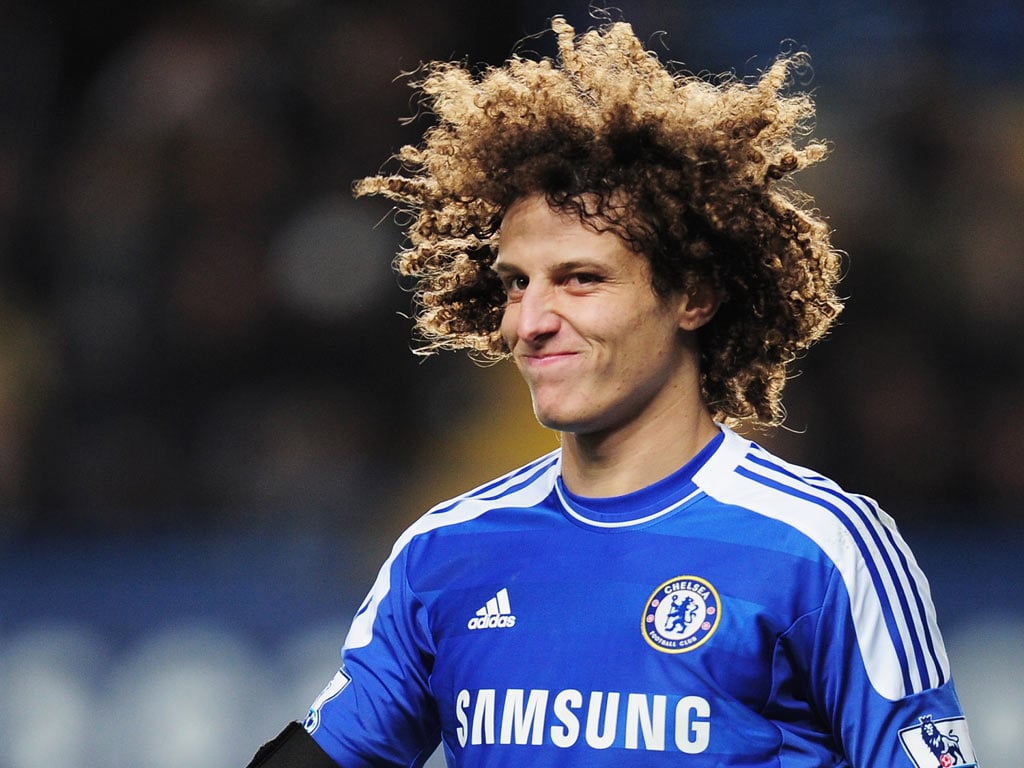 Chelsea's defender – David Luiz – is the notorious Sideshow Bob impersonator. In fact, such is the resemblance that he might as well be Sideshow Bob. His brown, extremely coiled, curly mop varies between a long jewfro to loose hanging locks that bounces as he plays.

7. Bacary Sagna – France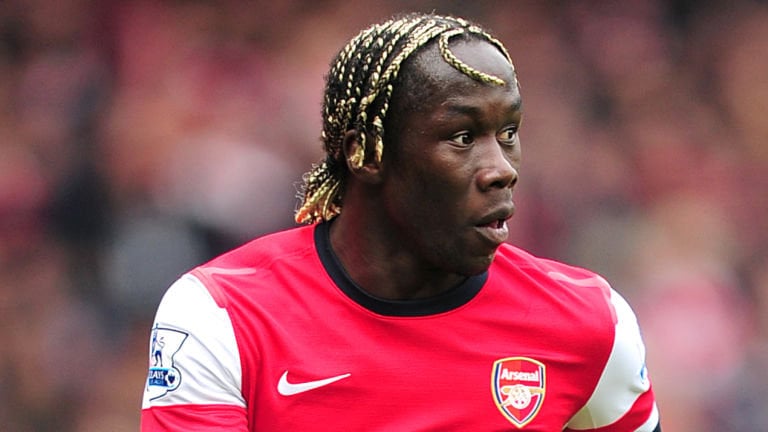 Arsenal and France's defender Bacary Sagna has always graced us with many fancy hairstyles. But, his current blonde braided hairdo with a middle-parting has sparked a nation-wide debate about its likeability, some have even touted it to be the worst hairstyle ever; but for us, it's quirky as hell.
8. Marouane Fellaini – Belgium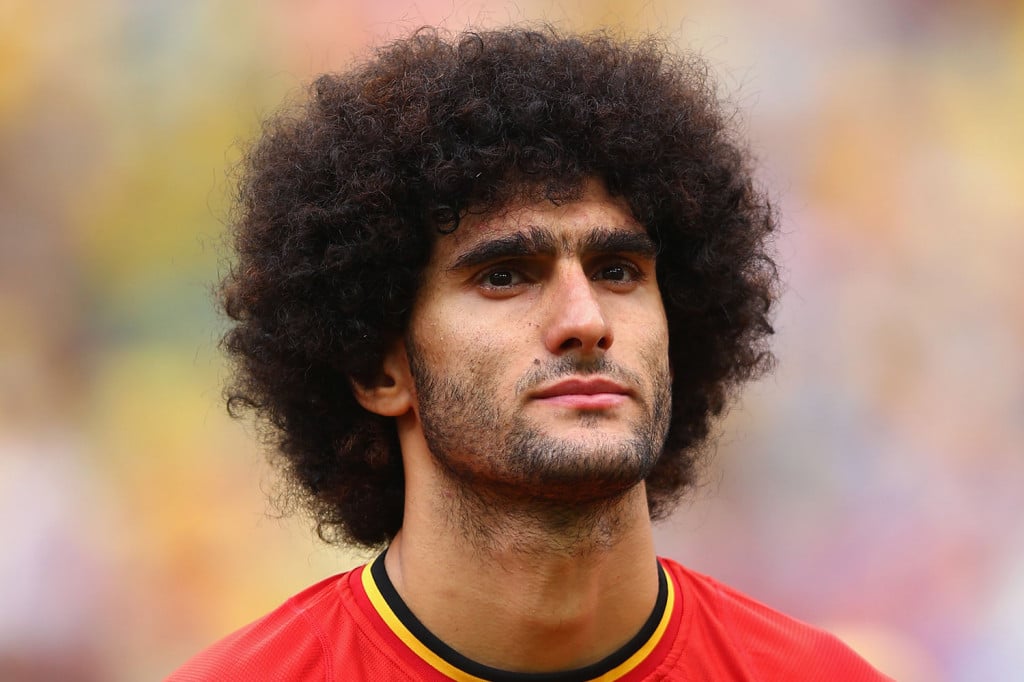 Not only does this Belgian's huge 6'4" frame become instantly noticeable on the pitch, Marouane's floppy fro of black curls puts him right under the spotlight. What's even more impressive is that his afro has spawned numerous Fellaini wigs.
9. Gervinho – Ivory Coast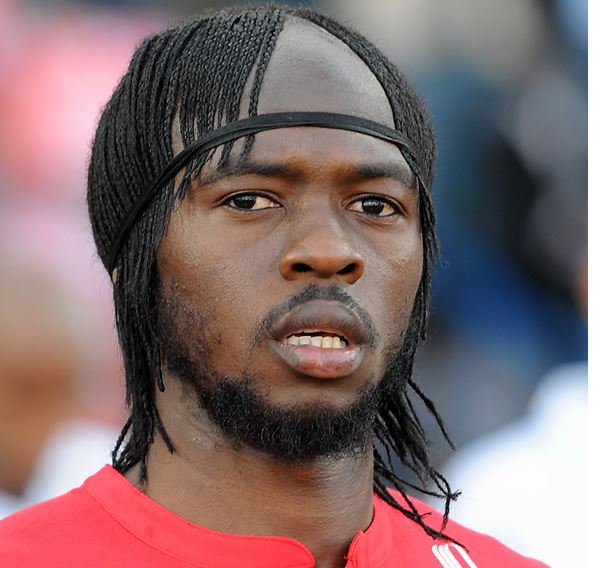 This Ivory Coast International is well known for his attributes as a midfielder in Arsenal, but apart from his precision on the field, his hairstyle (dreadlocks) is also got something unique that will attract your attention. Yes, it has male pattern baldness that strangely works for him.
10. Marco Reus – Germany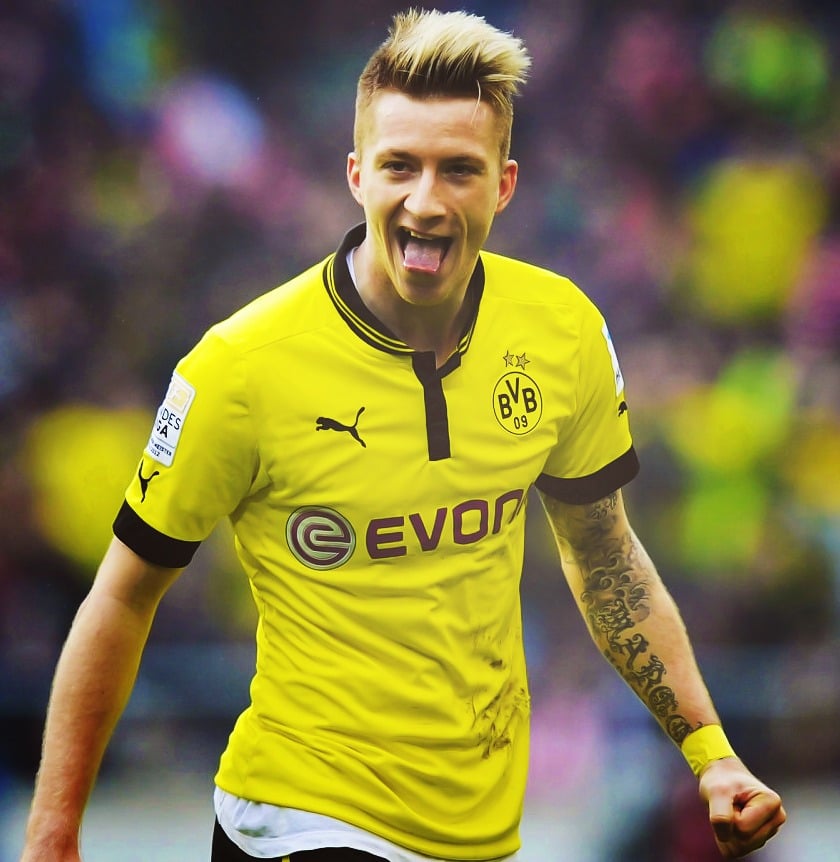 If there is any stylish player after David Beckham and Cristiano Ronaldo – it's Marco Reus. More than quirky, his ginger hairdo is extremely fashionable that can easily give models a run for their money. Buzzed completely on the sides with a mini-quiff on the top, this haircut is similar to the high and tight fade only a bit longer.
11. Asamoah Gyan – Ghana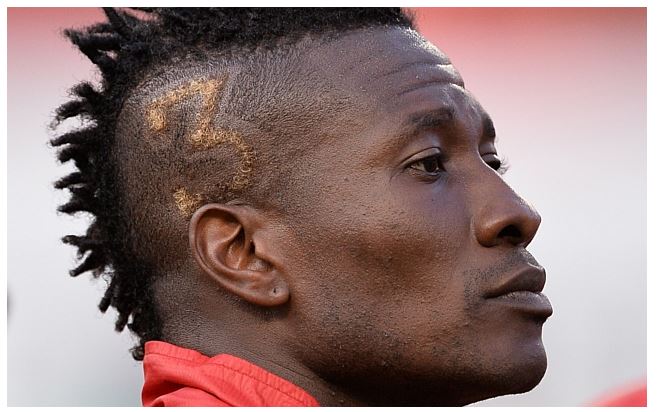 No prizes for guessing what the Ghana forward and captain's favourite number is.
He wears the No. 3 jersey for both club (Al Ain FC) and country. He used to wear No. 33 at Sunderland, but only because his favourite had already been taken up.
For the World Cup, he has had the number shaved – then dyed in one of the colours of the Ghana flag – on the side of his head.
12. Raul Meireles – Portugal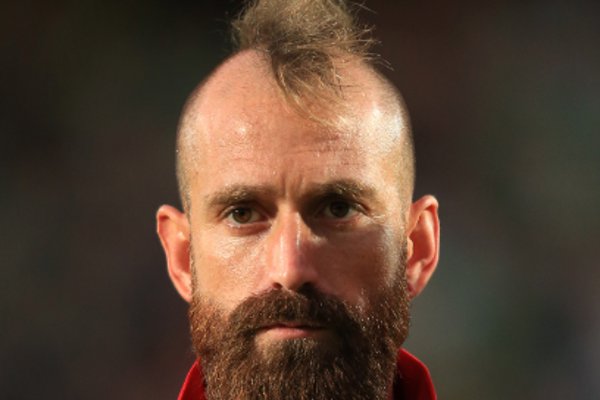 The former Liverpool and Chelsea midfielder shaved all his hair off within weeks of arriving in England in 2010. Apparently, he saw a picture of himself on a newspaper and did not like how he looked.
13. Ermin Bicakcic – Mexico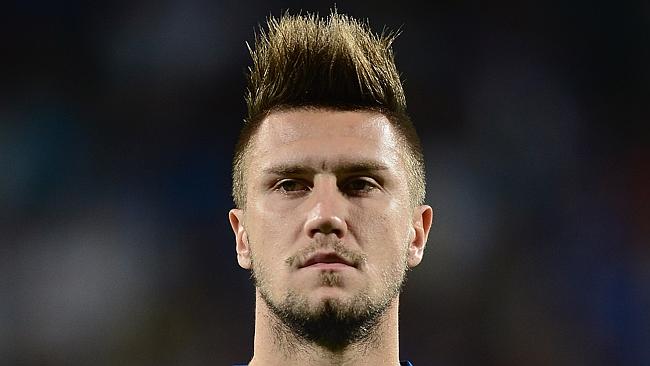 The Mexican goalkeeper definitely has his own preferences in life and this messy curly hairstyle is a great proof of that.
14. Arturo Vidal – Chile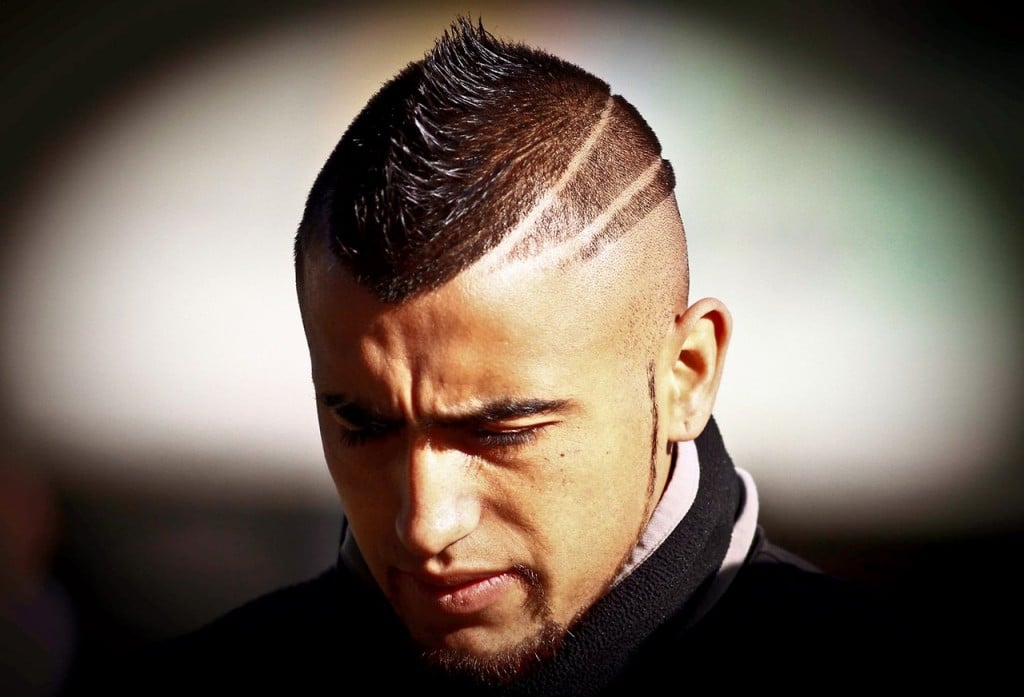 This midfielder accepts no old and traditional faux hawks. Shaved sides with smashing designs that look very bold and edgy is what shows his character best of all.
Courtesy: mensxp.com
[divider scroll_text="Back To Top"]