Learn a cute dutch braid hairstyle!
Pulling a braid wider makes it more trendy and more appealing. This simple hairstyle is great for beginners, and is a MUST for all to have in your hairstyle arsenal. Materials needed: comb or brush, and one elastic. Dutch is among the most beautiful braids as it is not as flat as French braid is. Some girls like to wear it on side, other likes to make a flower with it while there are many who love to add it around their hair updo.
Here are some ideas that you never miss, if you really want to look cute.
Follow Boho style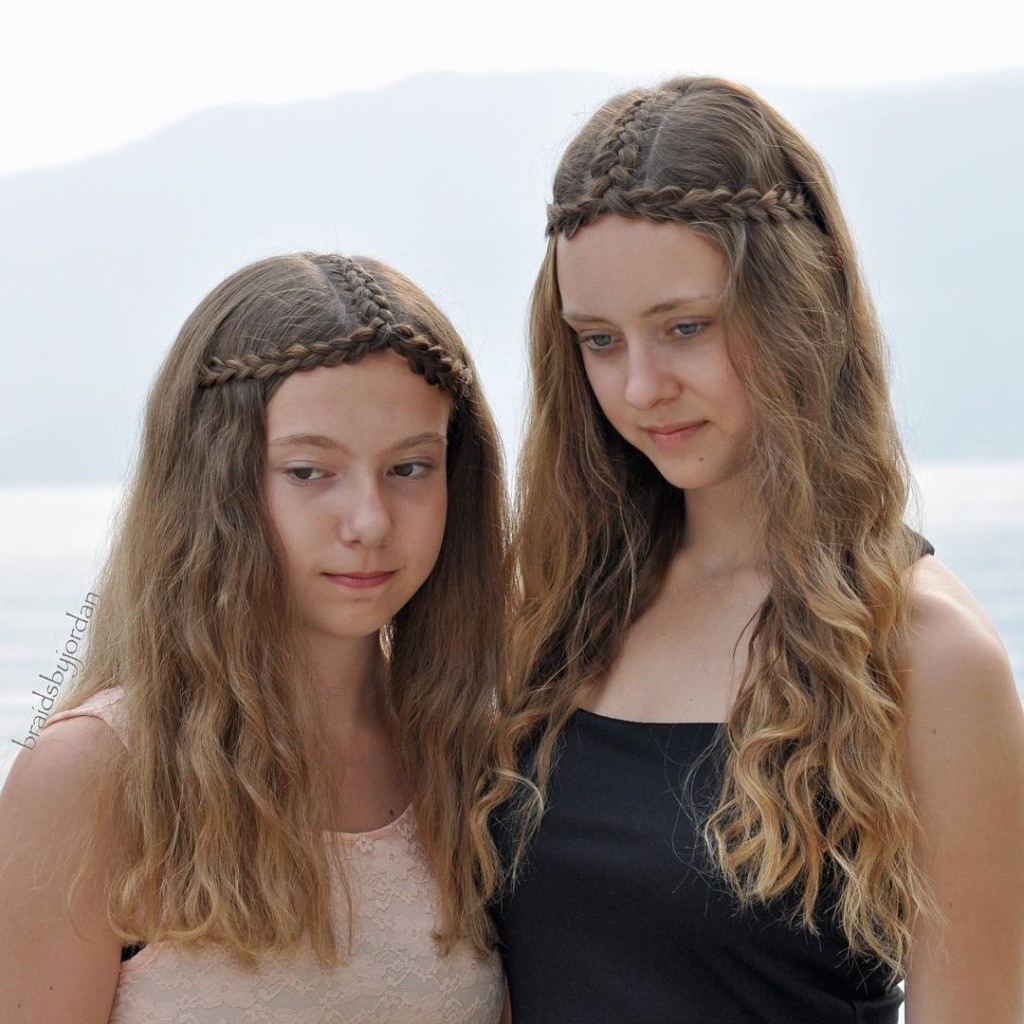 I really like this idea because it create an intricate braided frame on your forehead hair section. Even your middle head area includes a little braid. Overall, this idea is really amazing. If you love your friend or sister then you should try this style not only on your but also on her.
Corset Braiding Idea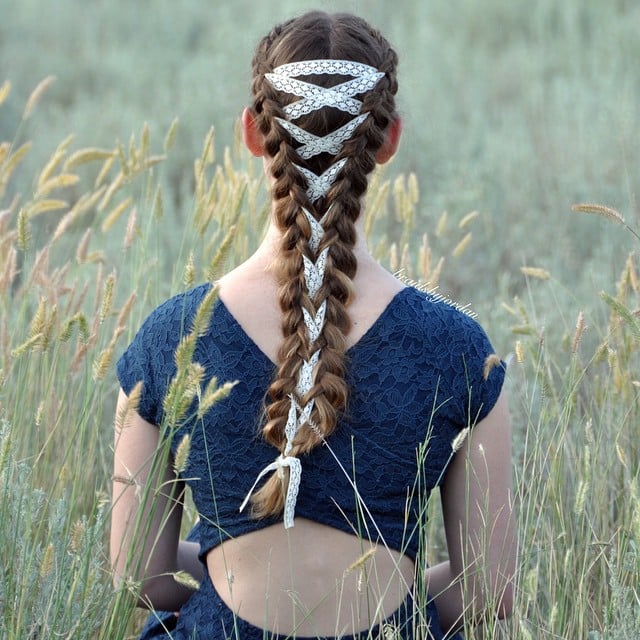 Girls with long hair must try this stunning hair design which requires you to tie two sides braid into one. You can use any color of hair ribbon. Multicolor ribbon can be used to accentuate this kind of hair styling. Try to pick a shade that matches with your outfit.
Double Dutch braid hairstyles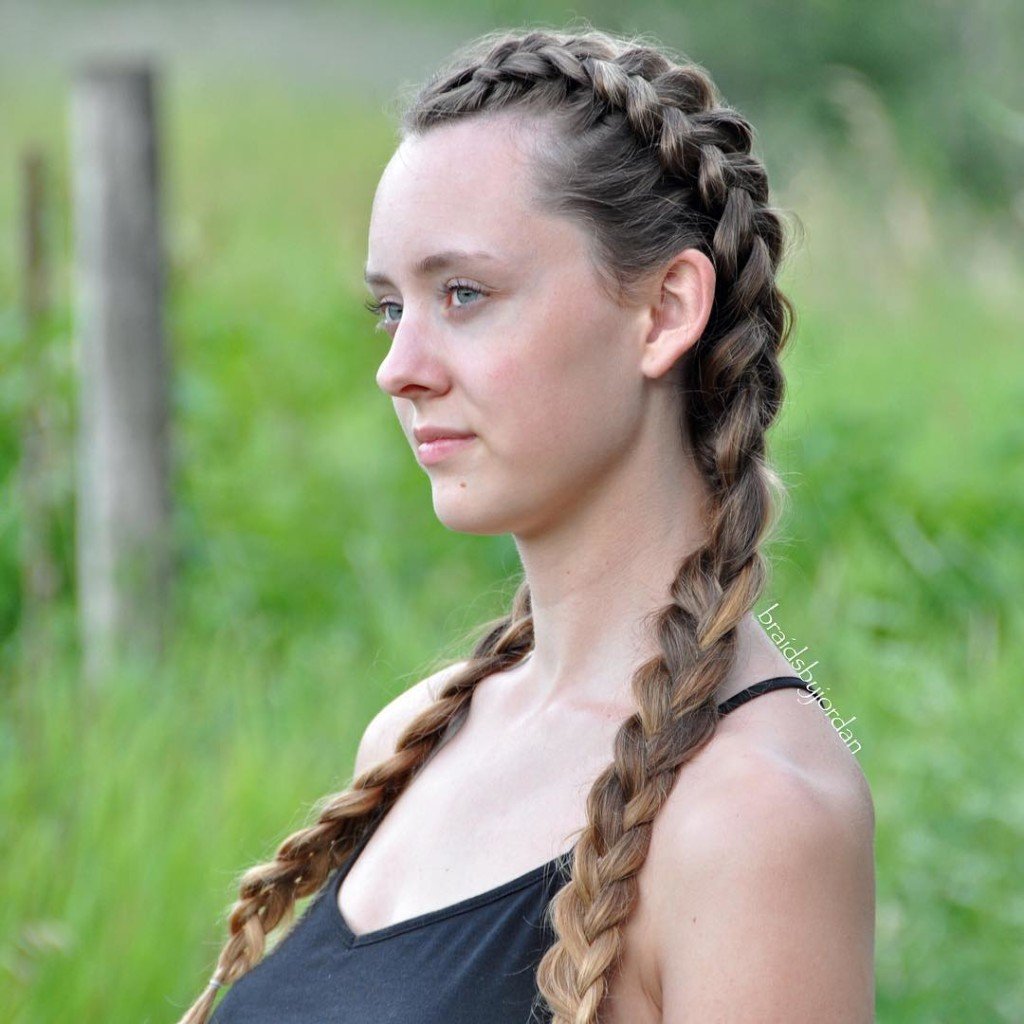 Another cool styling idea is indeed good for both teen and young girls. Divide hair into two equal parts: left and right and then create side braiding of each section. It is among a casual type of hairstyling that you can try to grab a cute girl appearance.
How To Double Dutch Braid || Kim K Inspired

Making a Crown with Fishtail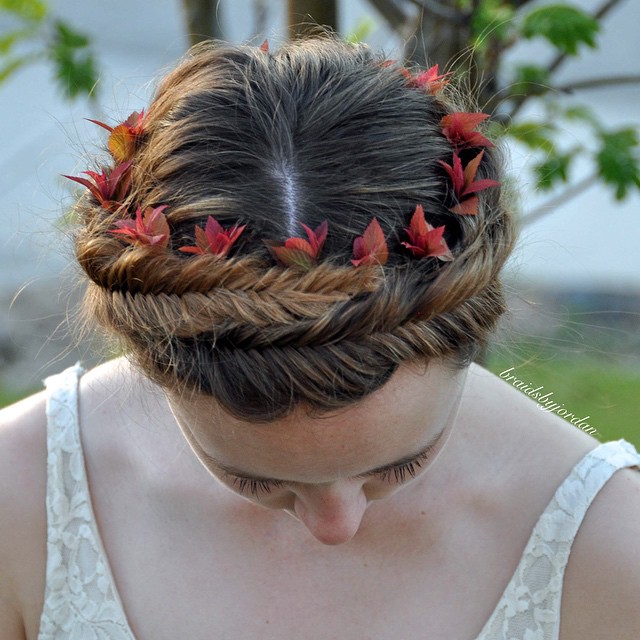 Girls love to wear crown as they consider themselves "Princesses".So, you can also wear your head crown but you need to make it with fishtail and Dutch braids combination. Trust me, these braids combination look simply amazing and you must give it your best try.
Tie it into Elastic Braid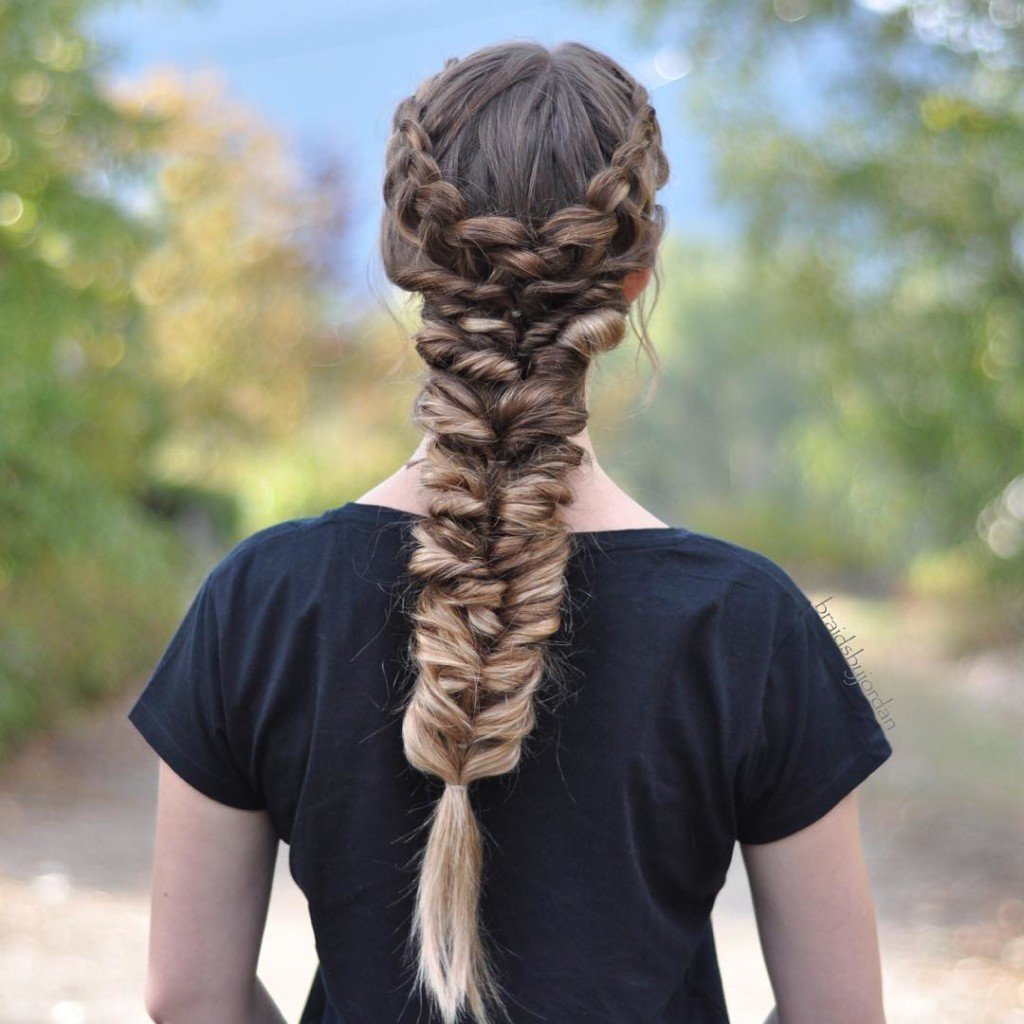 Girls are able to get adorable look, when they combine two braids into one hairstyle. An example is given in this picture. All you need to grab upper hair section for Dutch braiding and create an elastic braid with lower section of head. You also need to move lower end section of Dutch into elastic styling just to create the perfect combo.
Five Strand Dutch Brad Hairstyles
You need to learn every way of creating Dutch style. Adding two more strands into your regular braid can surely bring a beautiful result. You need to loose your hair strand a bit just to give your hairstyle a floral touch.
How to Easy Pulled Dutch Braid Tutorial
A hair updo with braid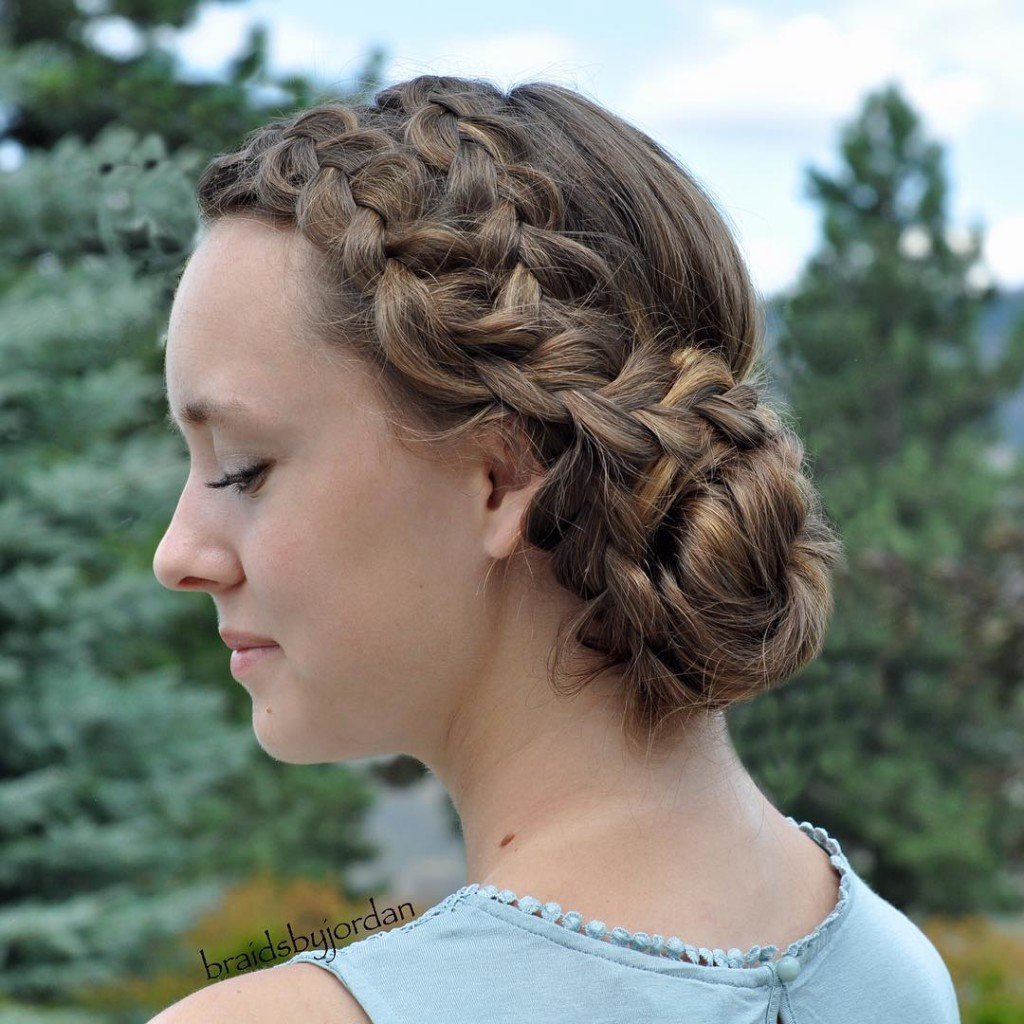 Going to attend a special party? Want to look extra special? It is possible when you will create a sophisticated hair updo with intricate braiding pattern. Combine two head braids into your lower twisted hair updo to add extra beauty to your persona.
Half up and Half Down hairstyle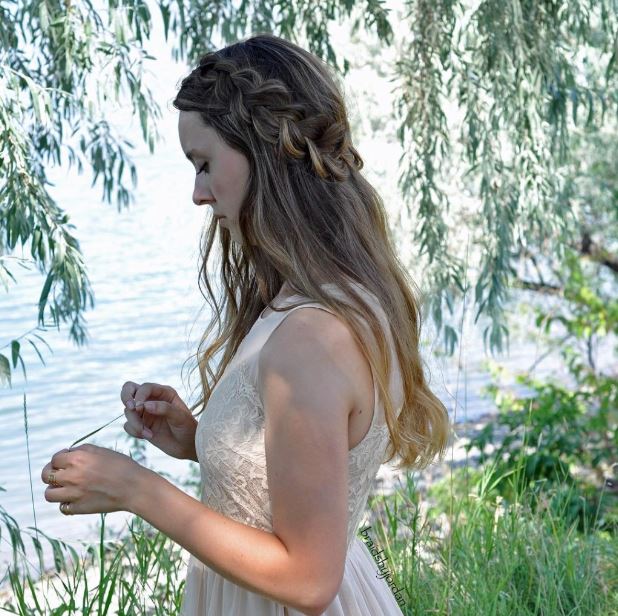 Normally, prom girls prefer this kind of styling. They like to wear curls into their hair but it is good to add half crown braid section into your style. It doesn't mean that you need to wear this style only on prom, you can try it whenever you want to look beautiful and casual.
Beautiful Side Double Braids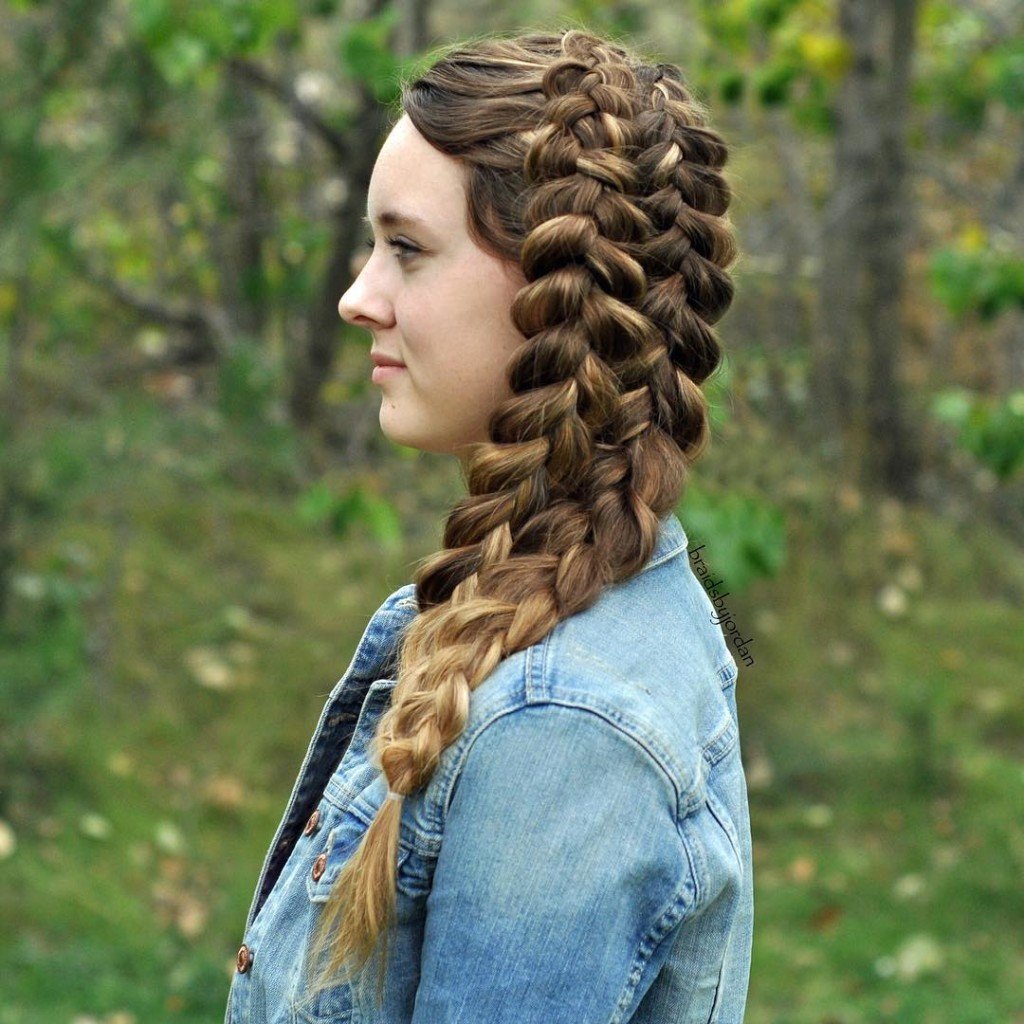 If you have hair with good volume then definitely you should opt for this kind of hairstyling. I don't say it is quite easy to make, you surely need to spend one or half hour on it. But it always look very eye-catching. You need to wear both braids at one side just like A-list celebrities do.
How To Dutch Braid Your Own Hair | Hollie Hobin
Intricate Woven braid hairstyle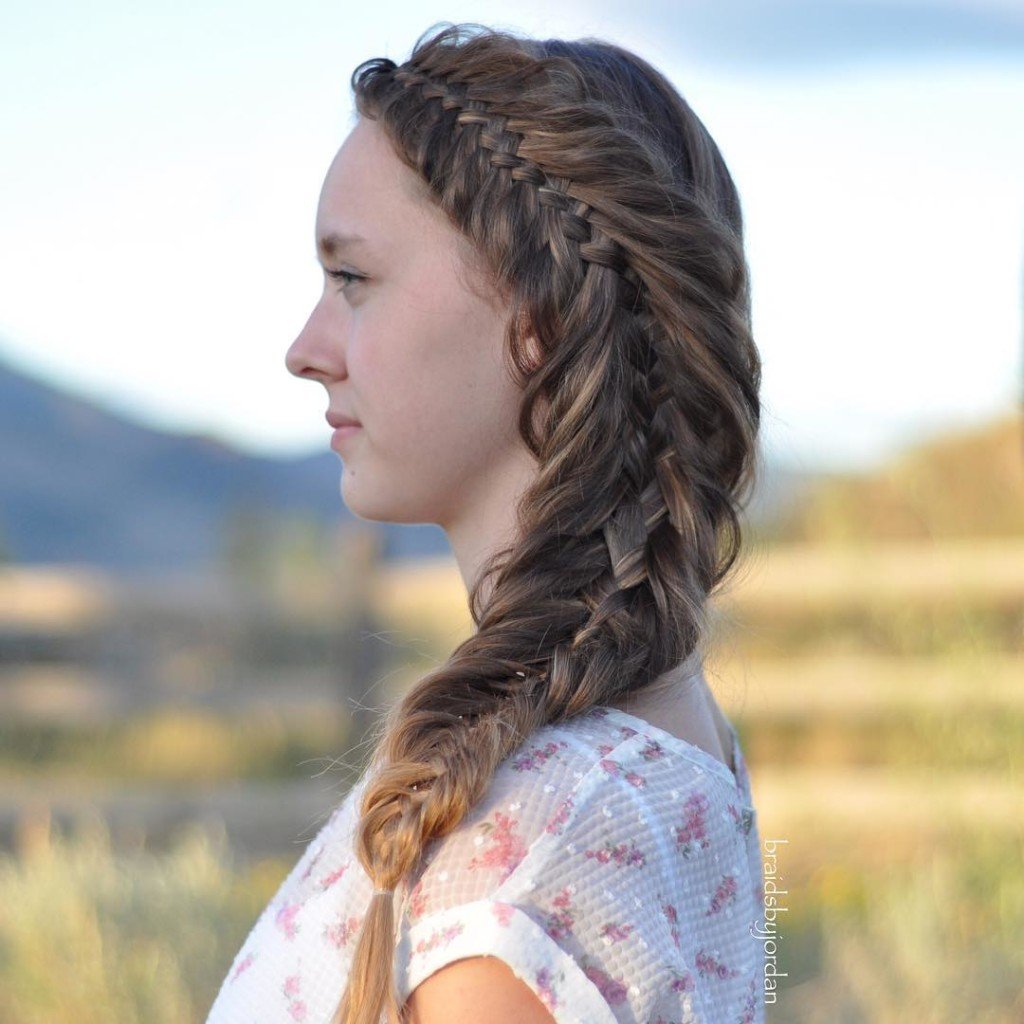 Adding small braids into Dutch braid seems like a great idea. In case you don't have good hair volume then this hairstyle would let you weave hair extensions. This style requires extra hair strands than you normally have, the purpose is to add volume and lace type look of hair.
How to Soft Dutch Braid