Tawny frogmouths, which live in Australia, have huge, wide mouths that make them unmistakable though they are often confused with owls. Their mouths, however, also make them seem like fluffy little chicks their entire lives! Not only are these guys cute, they're also useful. They're on of the most active forms of pest control in Australia, as they love to eat mosquitoes, flies, moths, beetles, worms, and other vermin. Believe it or not, their mouth fits the occasional frog as well!

Tawny Frogmouth bird is different from Owls but they look like Owls.
Differences between Tawny Frogmouth and Owls
Tawny frogmouths and owls both have mottled patterns, wide eyes, and anisodactyl feet. However, owls possess strong legs, powerful talons, and toes with a unique flexible joint as they use their feet to catch prey. Tawny frogmouths prefer to catch their prey with their beaks and have fairly weak feet. Tawny frogmouths roost out in the open relying on camouflage for defence and build their nests in tree forks whereas owls roost hidden in thick foliage and build their nests in tree hollows. Tawny frogmouths have wide forward facing beaks for catching insects whereas owls have narrow downwards facing beaks used to tear prey apart. The eyes of tawny frogmouths are to the side of the face while the eyes of owls are fully forward on the face. Furthermore, owls have full or partial face discs and large asymmetrical ears while tawny frogmouths do not.
Diet Of Tawny Frogmouth (Tawny Frogmouth Eat)
Tawny frogmouths eat mainly insects, which they snatch out of the air or off the ground with their large beak. Rather than flying around hunting, as an owl does, they remain on their perch, waiting for insects to come within range. About ¼ of the diet is made up of spiders and centipedes.

#1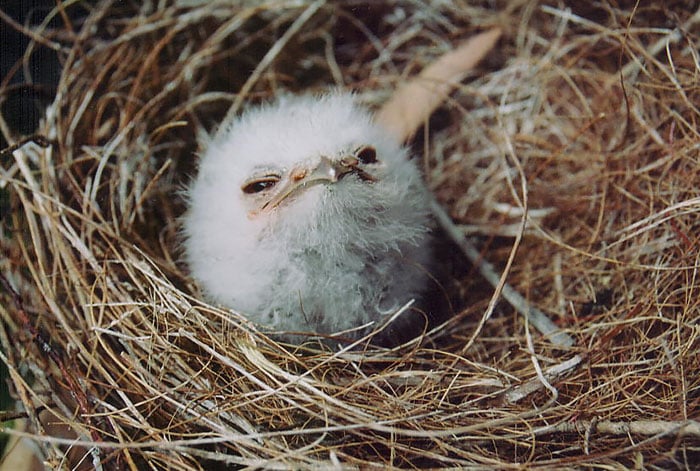 #2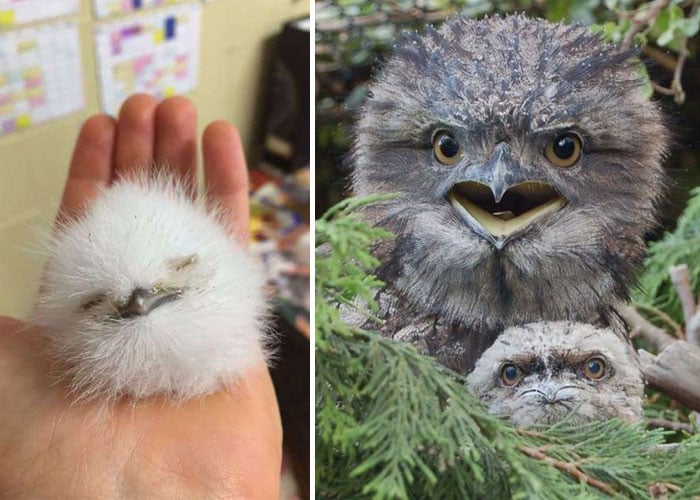 #3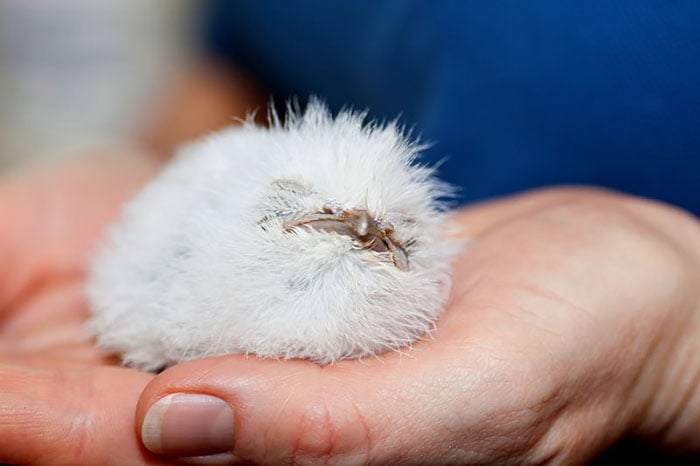 #4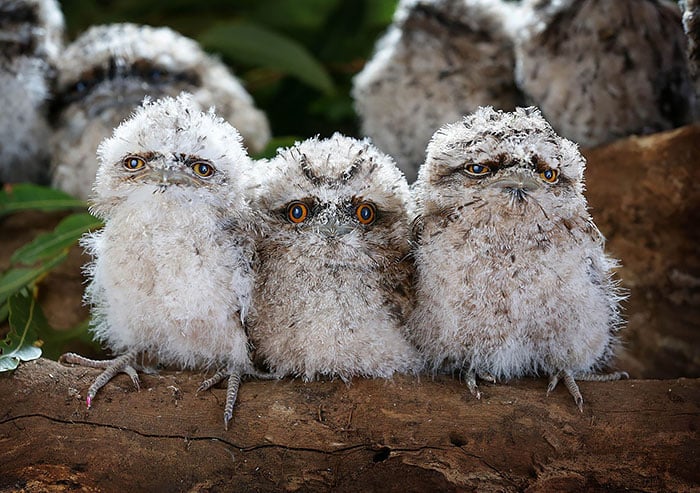 #5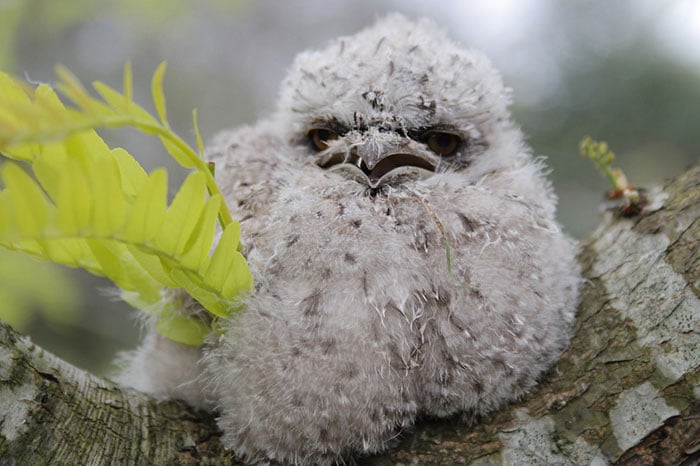 #6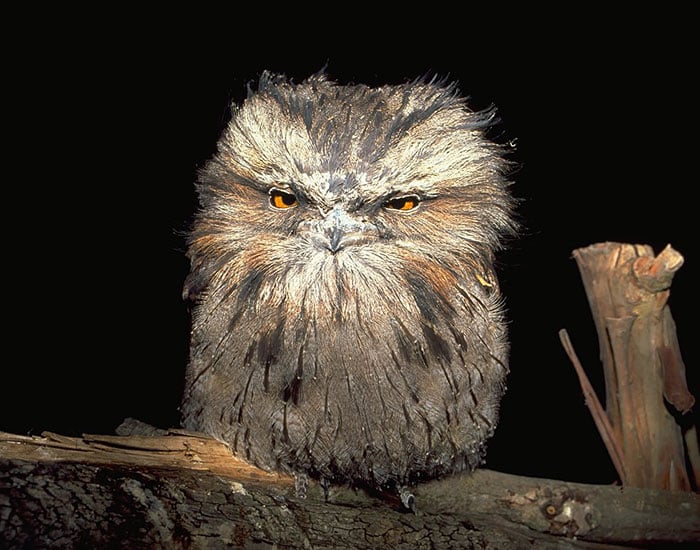 #7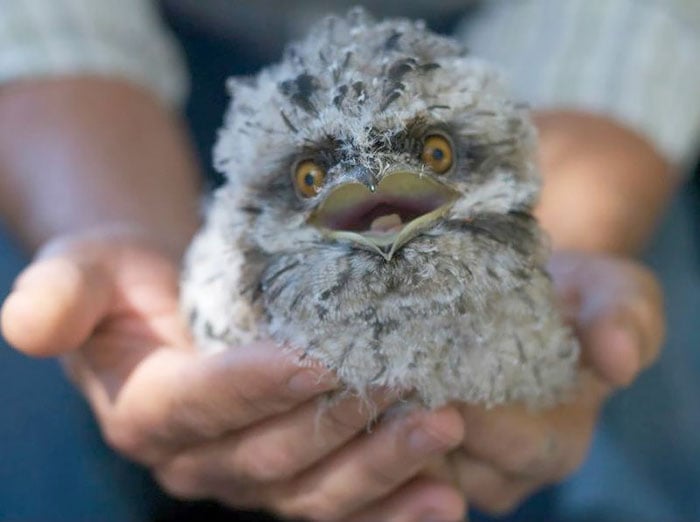 #8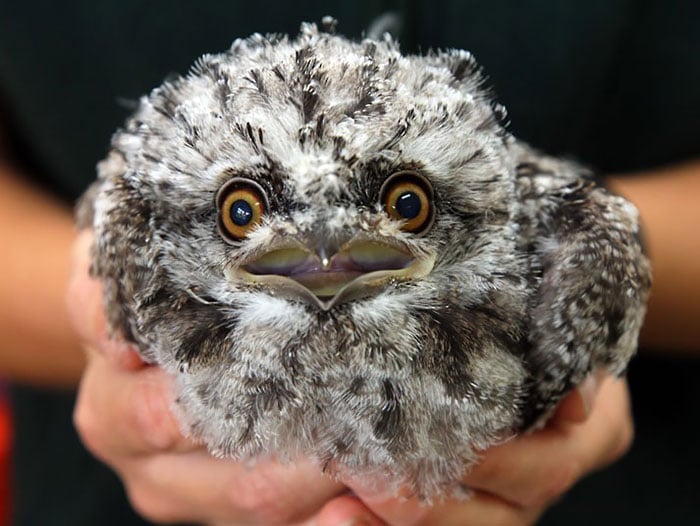 #9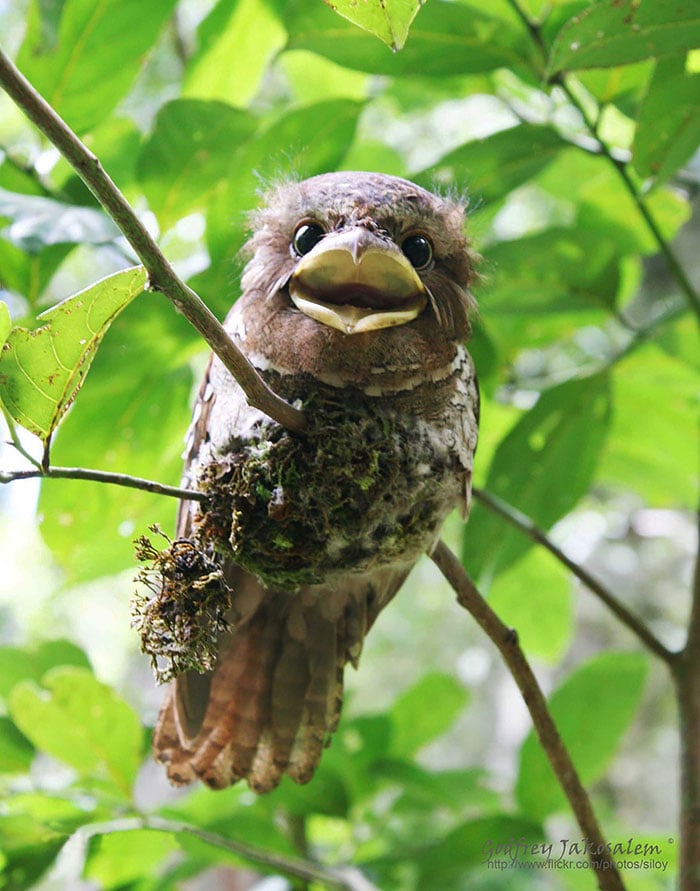 #10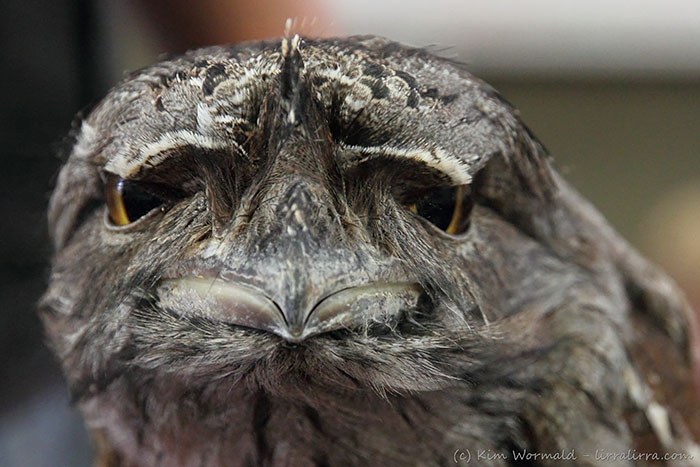 #11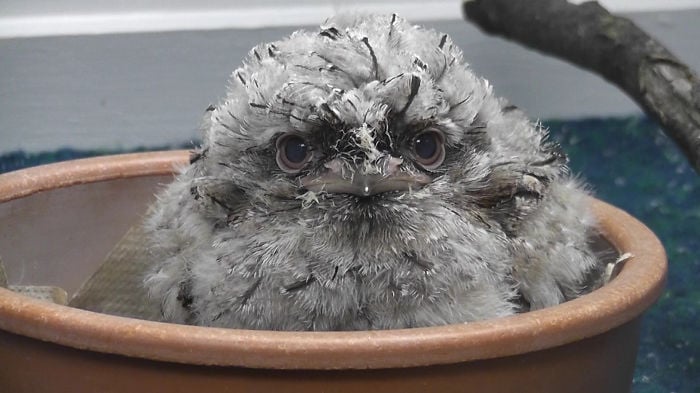 #12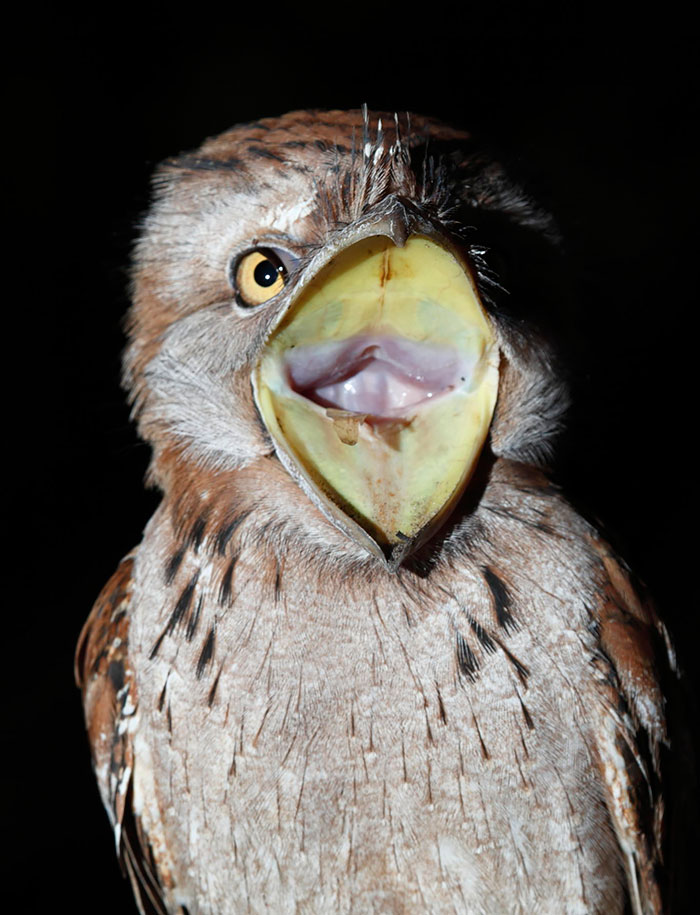 Read Also: 18 Photos That Owls Can Be Proud Of

What do you think About this Article?
We want to hear from you ! Share your comments below.

H/T: boredpanda.com
[divider scroll_text="Back To Top"]