Illustrator John Stortz and his gorgeous dog Wolf travel around the most spectacular places in the USA and capture their bliss on photos. Wolf, whose full name is Wolfgang, is the main model in John's photos – he seems to pose however the photographer wishes, as long as there are delicious cheese sticks on the line. The legendary duo has already conquered much of the Western United States since they met two years ago when Stortz adopted Wolf. The photos get more and more mesmerizing as you explore Stortz's photo galleries on his Instagram and Tumblr pages, so don't forget to visit them for more wondrous images.



#1 Bryce Canyon, UT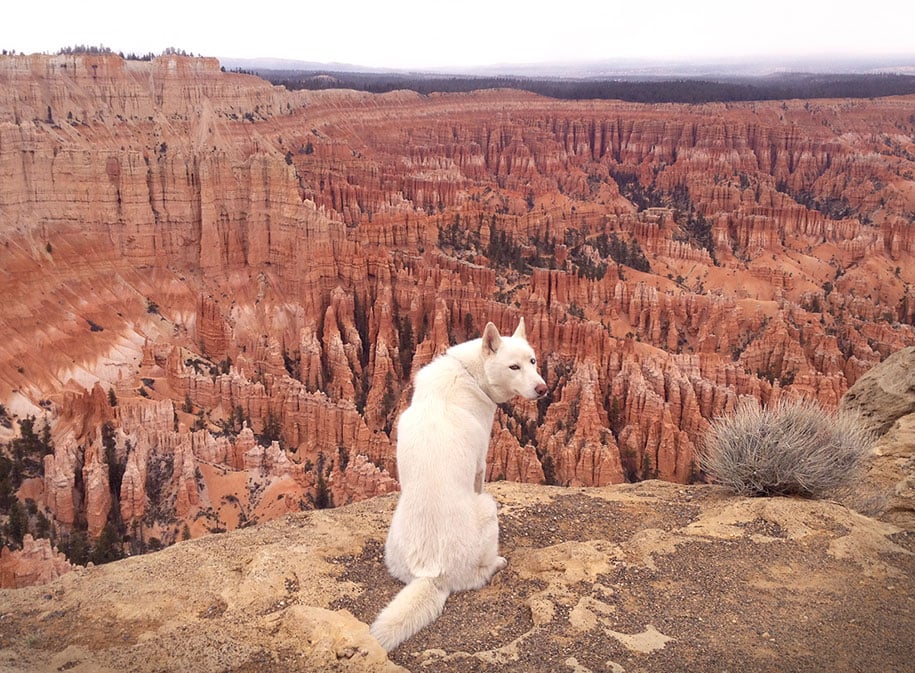 #2 Bronson Canyon, CA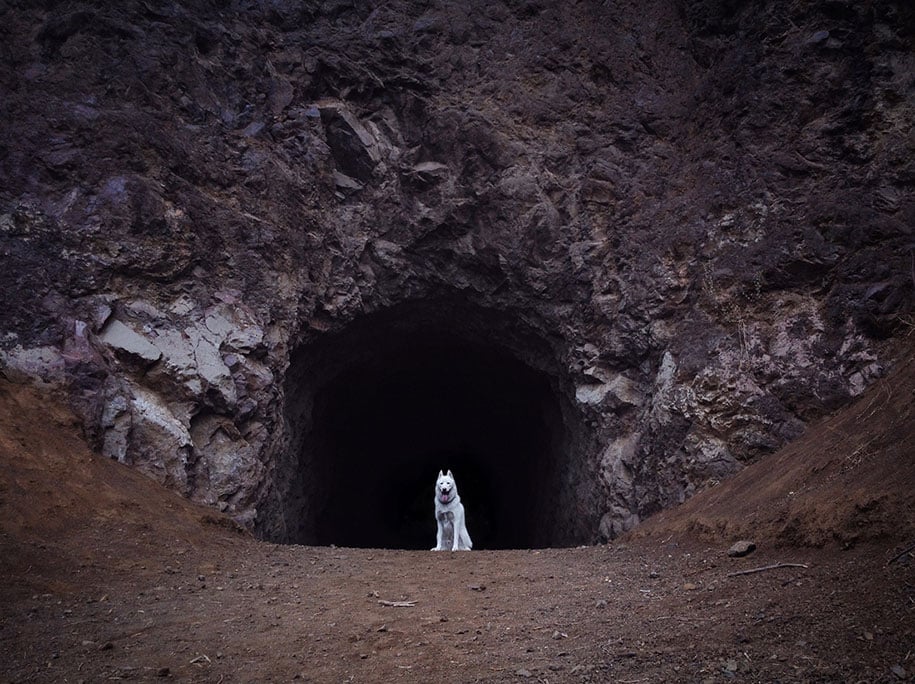 #3 Bryce Canyon, UT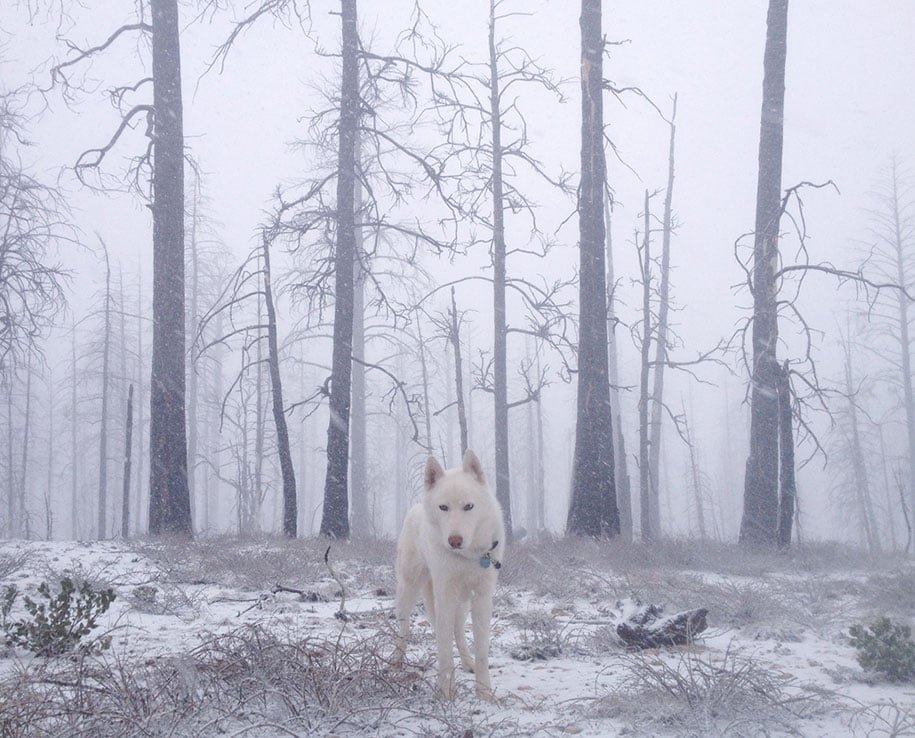 #4 Bonneville Salt Flats, UT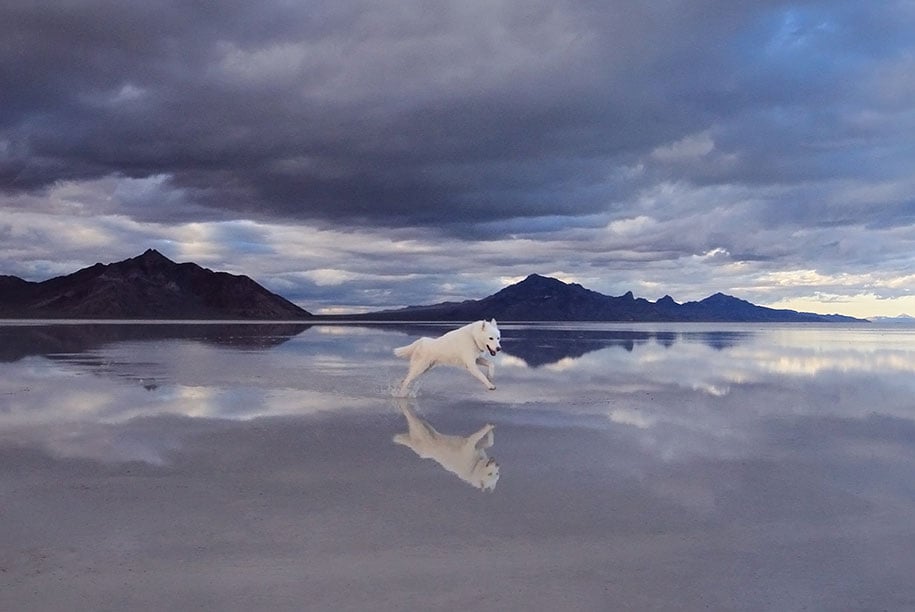 #5 Forest of Nisene Marks State Park, CA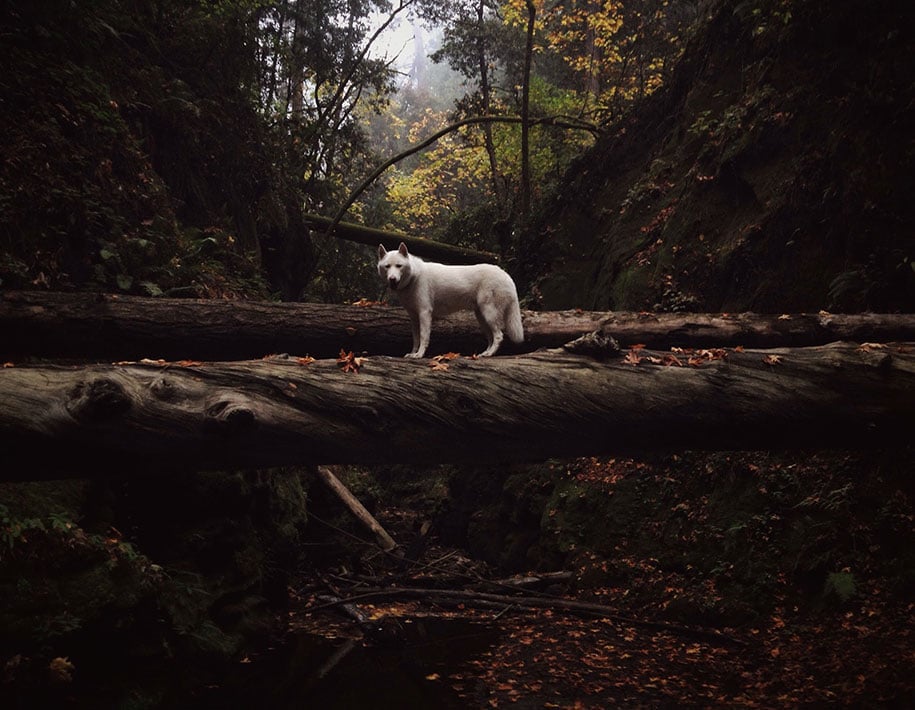 #6 Convict Lake, CA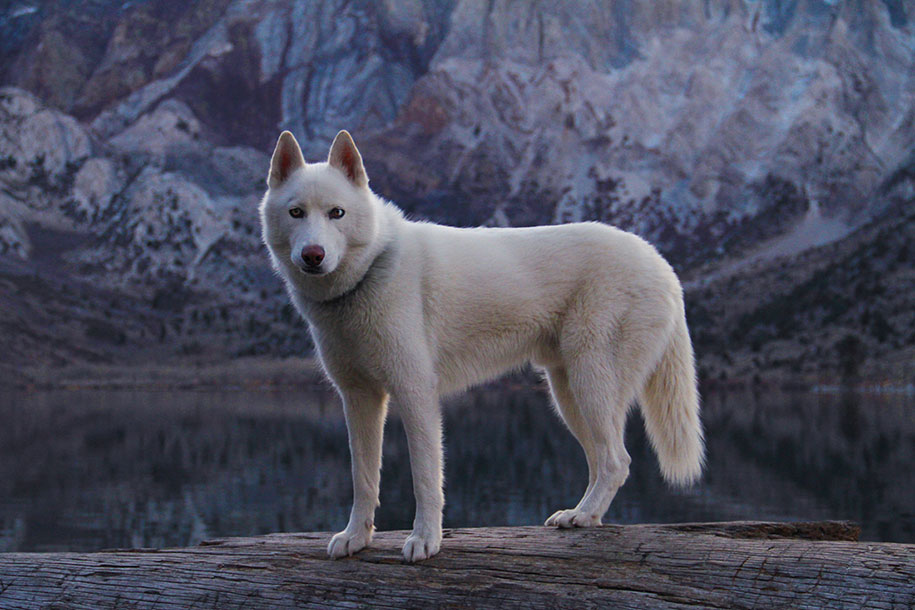 #7 Foggy Morning in the Anza Borrego Desert, CA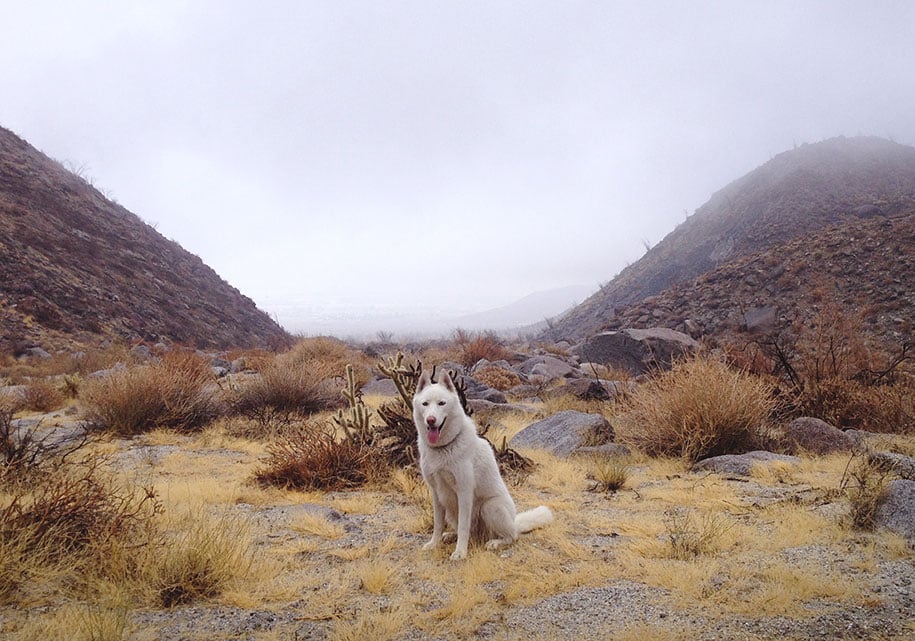 #8 Glacier National Park, Montana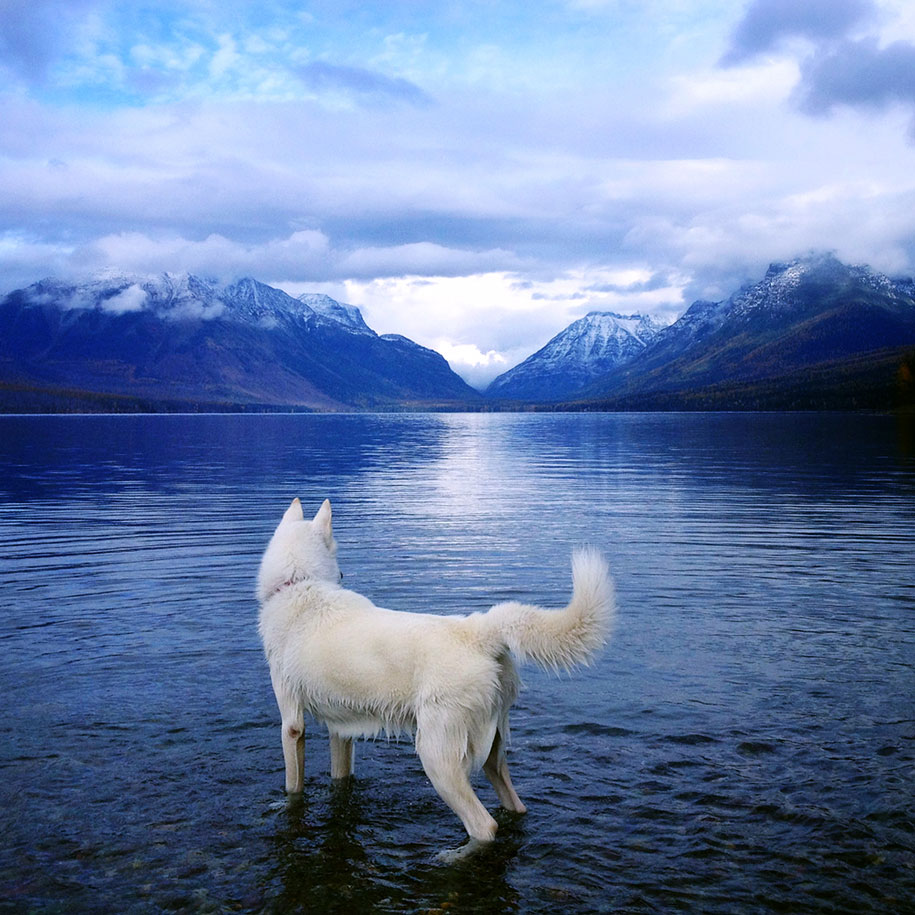 #9 Awendaw, South Carolina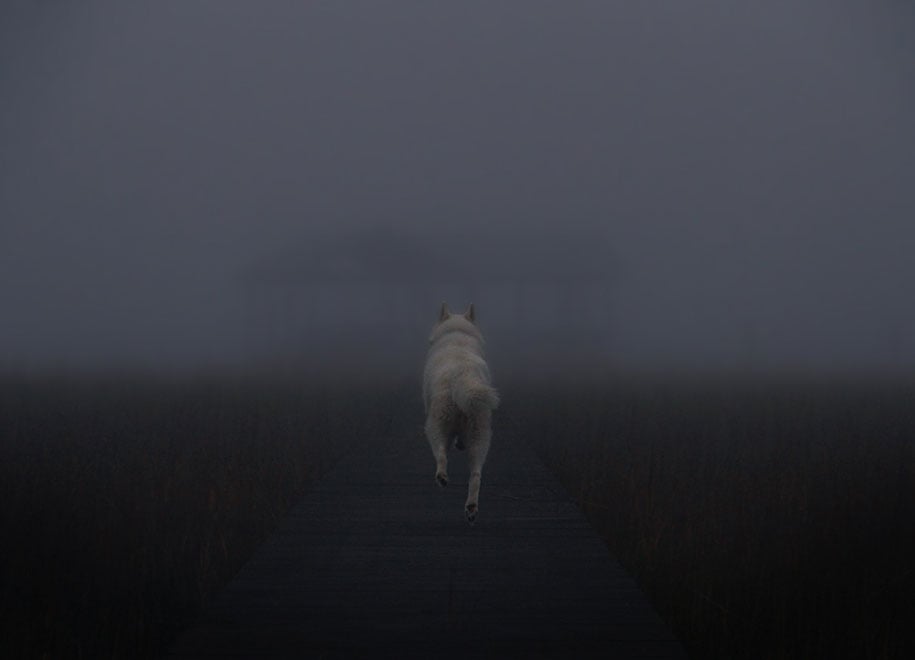 #10 Black Canyon of the Gunnison, Colorado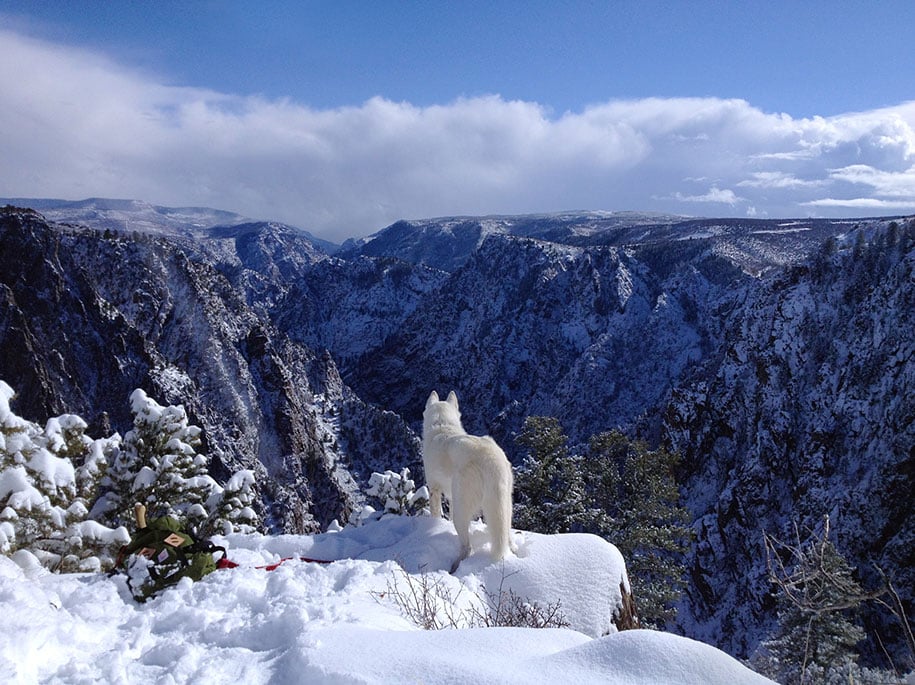 #11 Death Valley, CA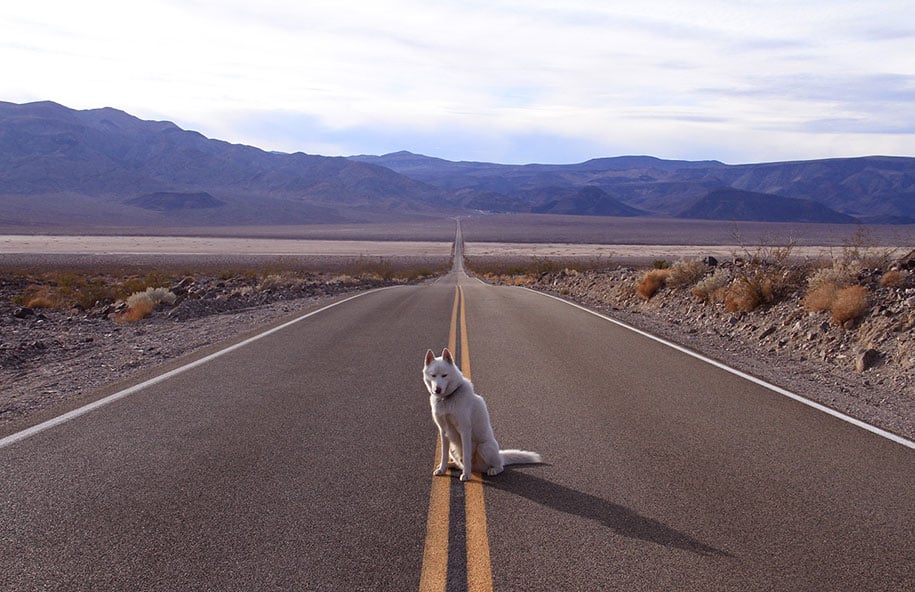 #12 Lincoln Heights. Los Angeles, CA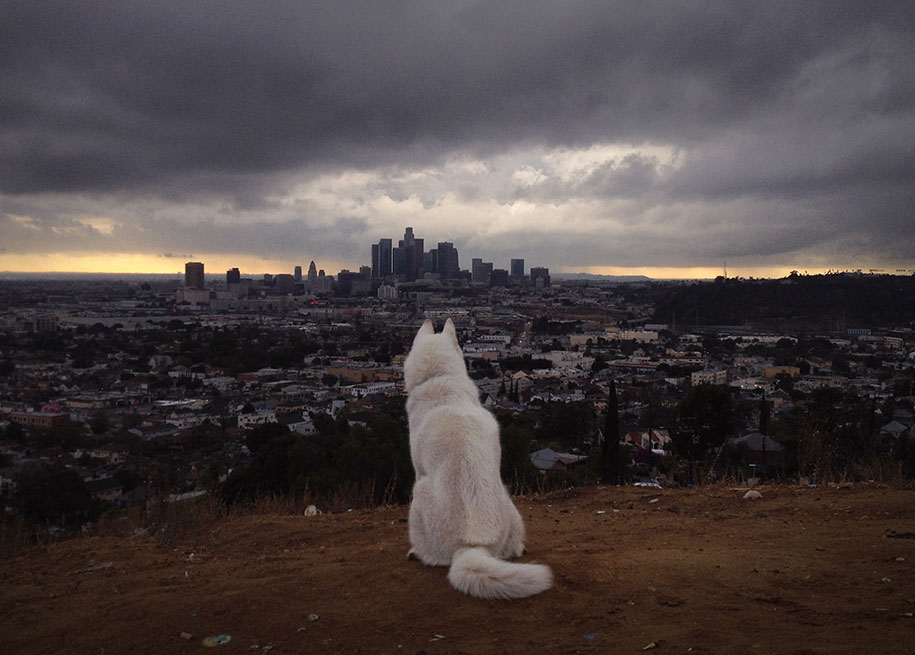 #13 Anza-Borrego Morning, CA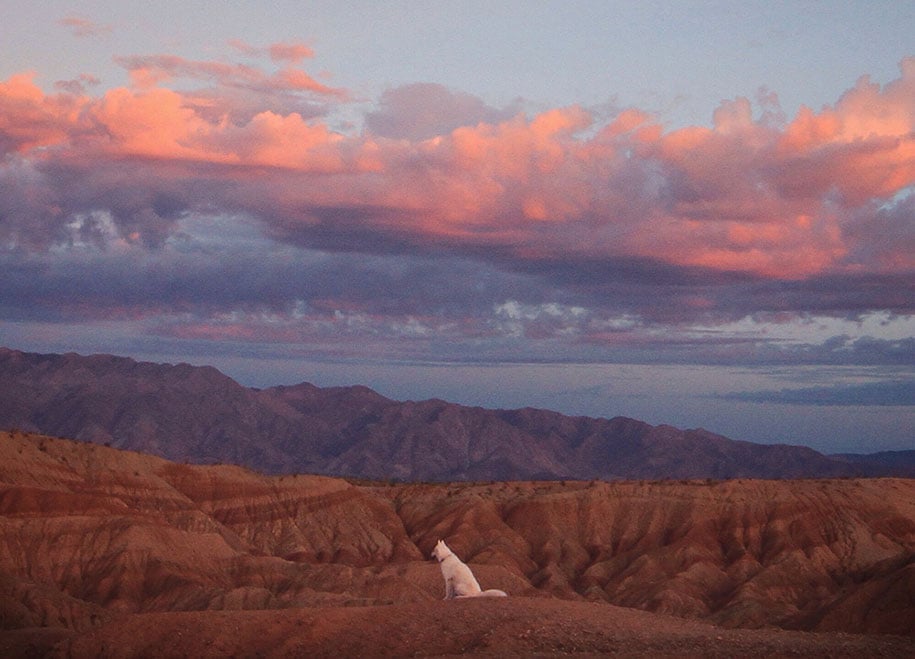 #14 Cerro Gordo Ghost Town, CA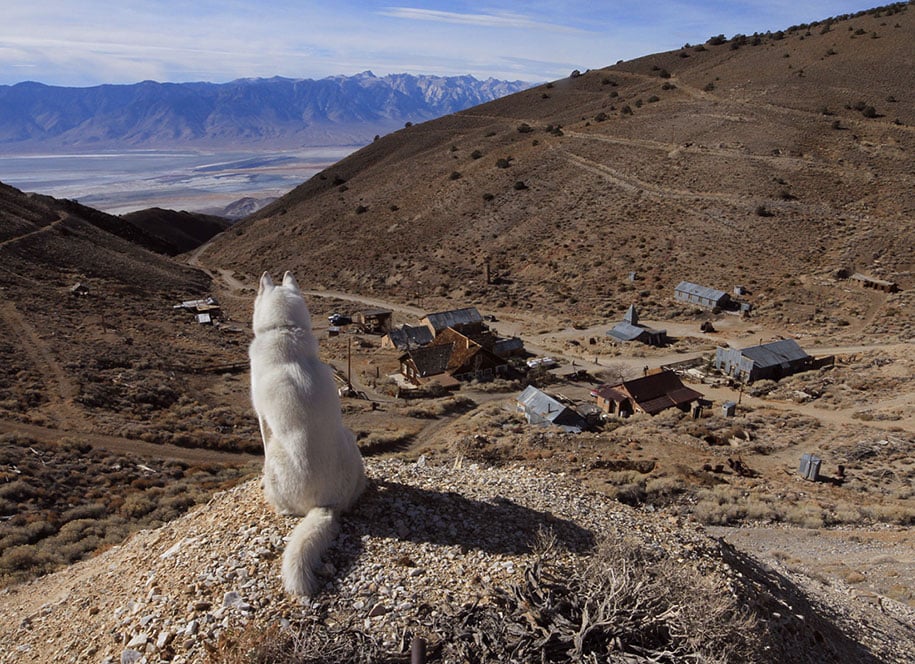 #15 Eldorado National Forest, CA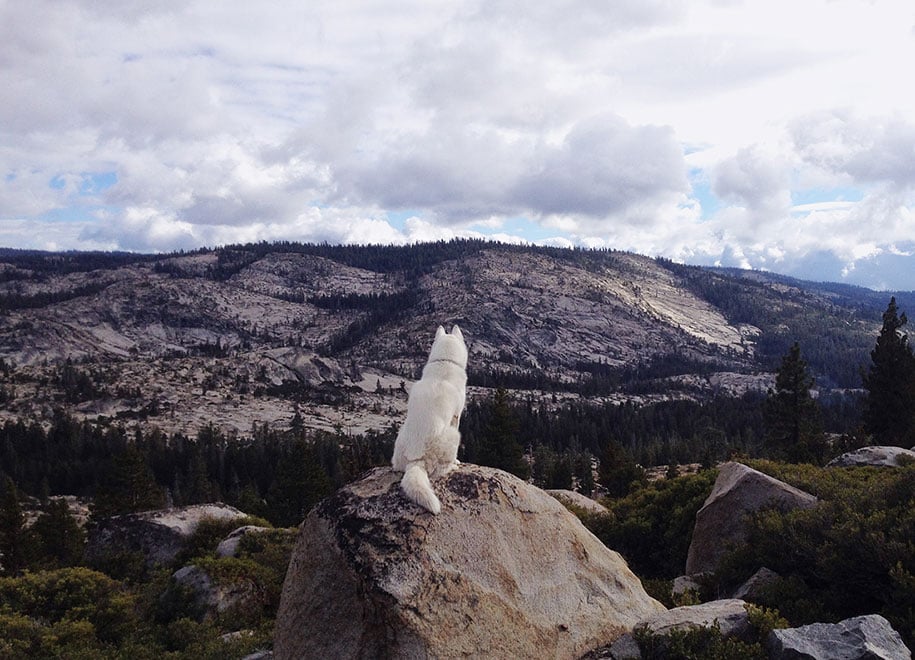 #16 Potato Chip Rock, CA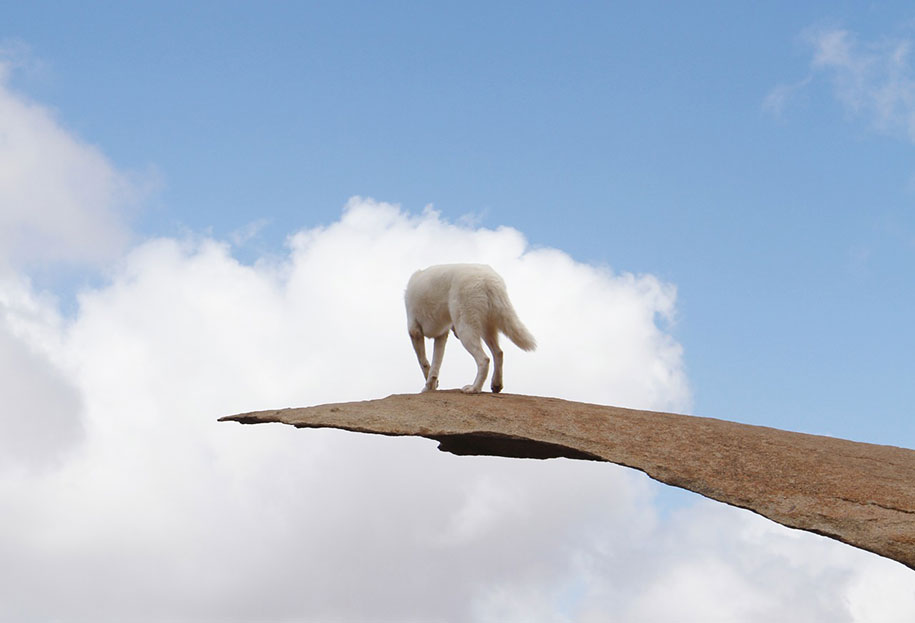 #17 Anza Borrego Desert, CA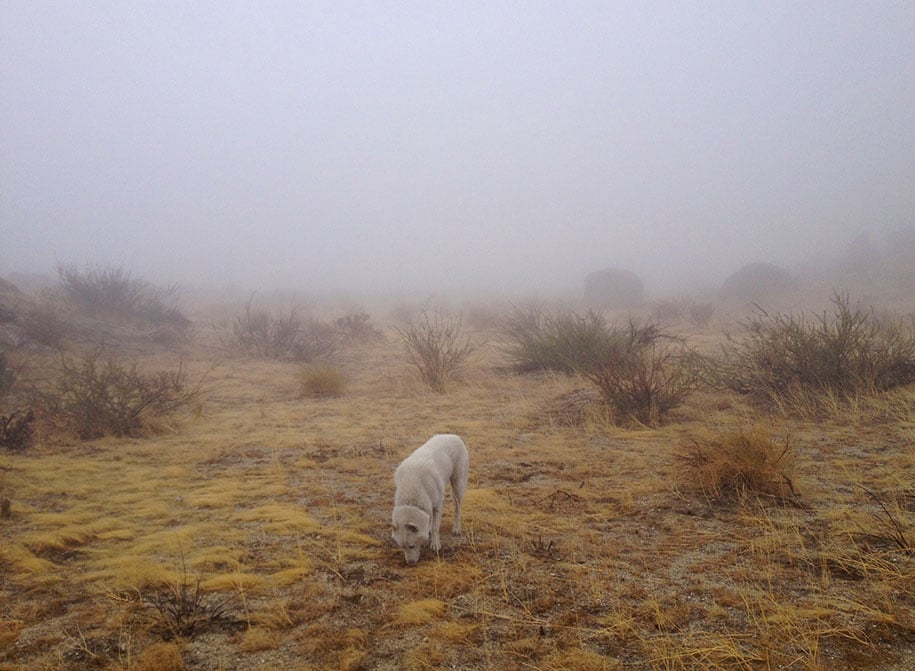 #18 Kolob Canyon, UT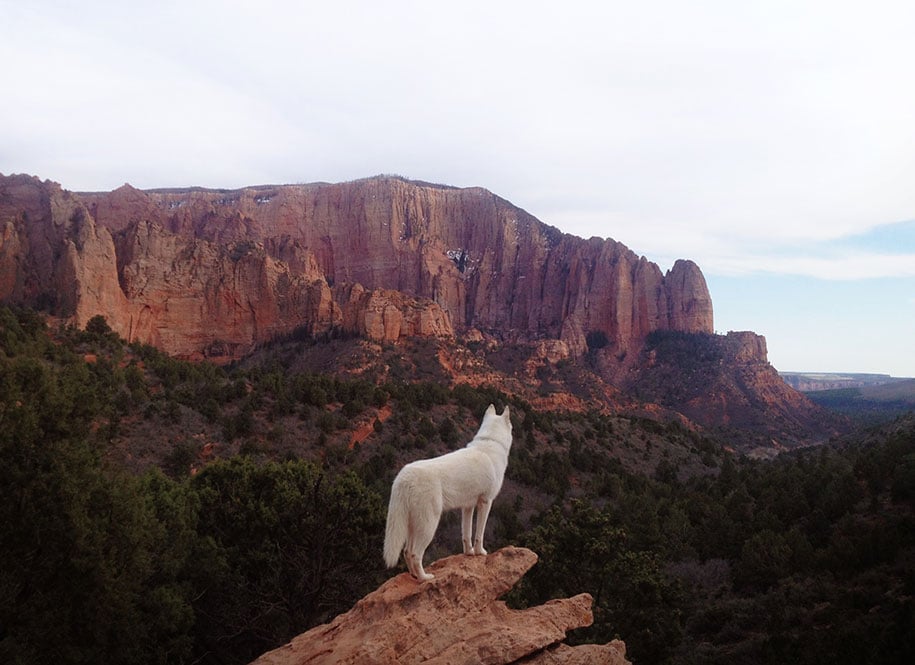 #19 Anza-Borrego Desert, CA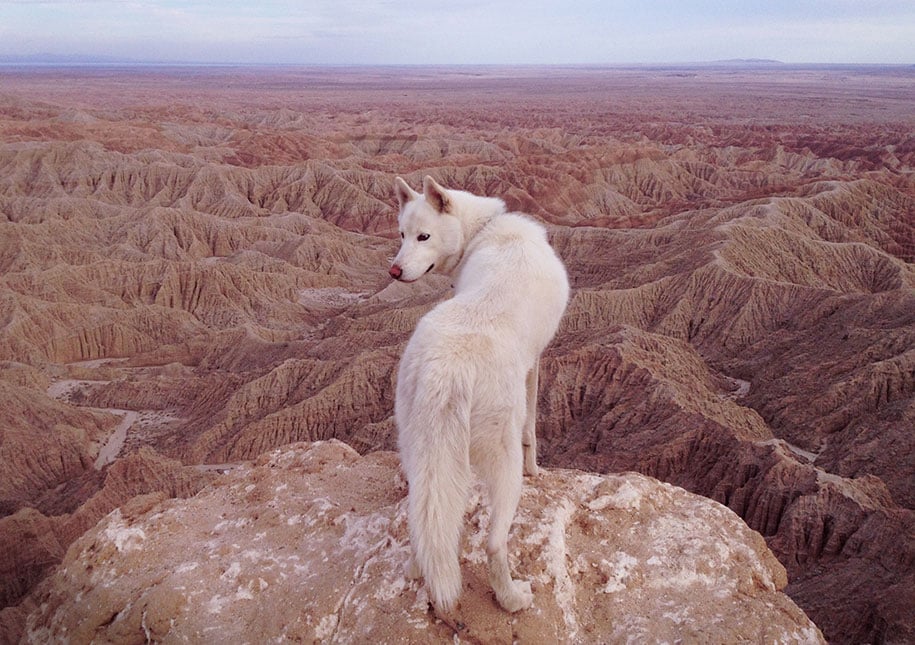 #20 East Rim of the Grand Canyon, Arizona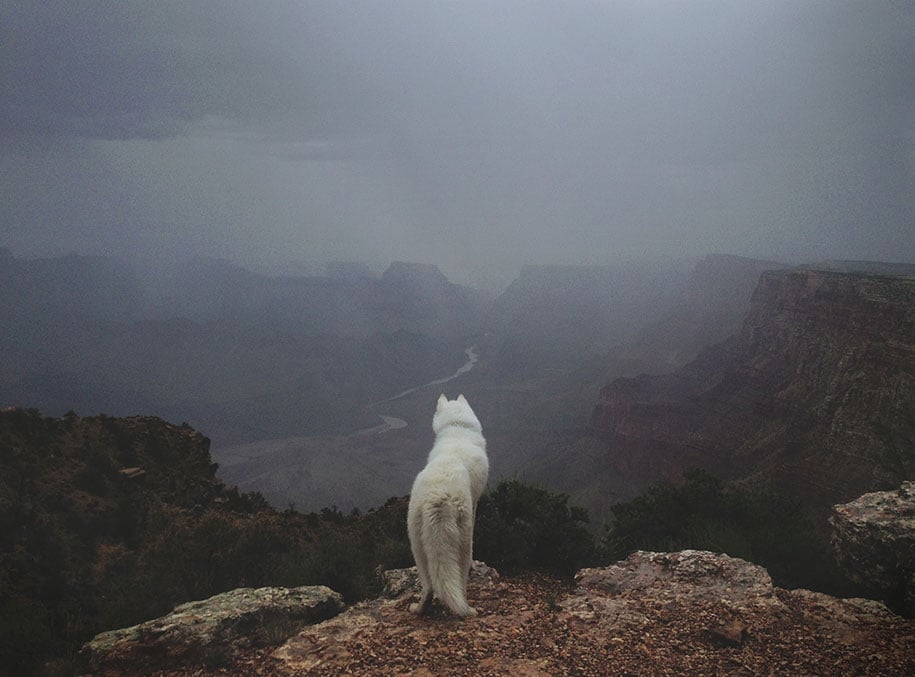 #21 Medicine Bow National Forest, WY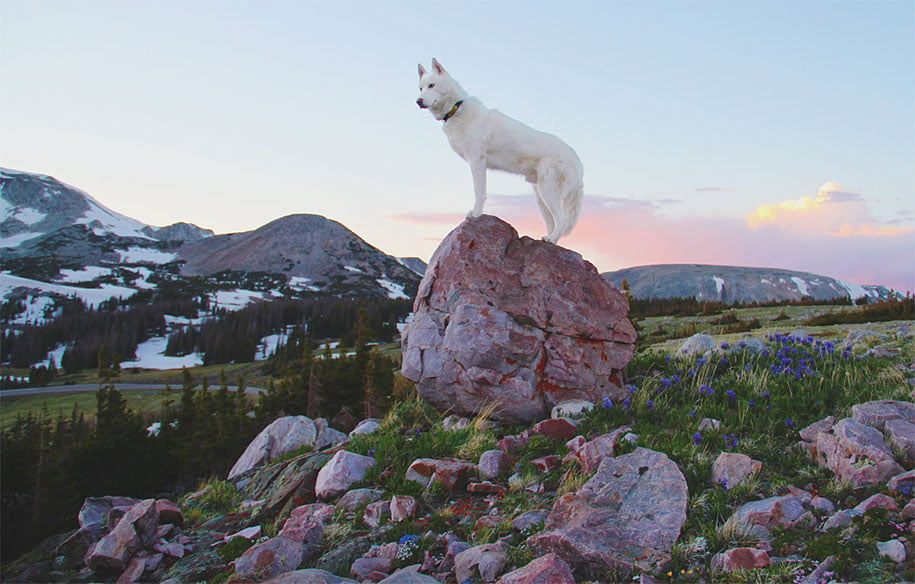 #22 The Slot Canyons of Anza-Borrego, CA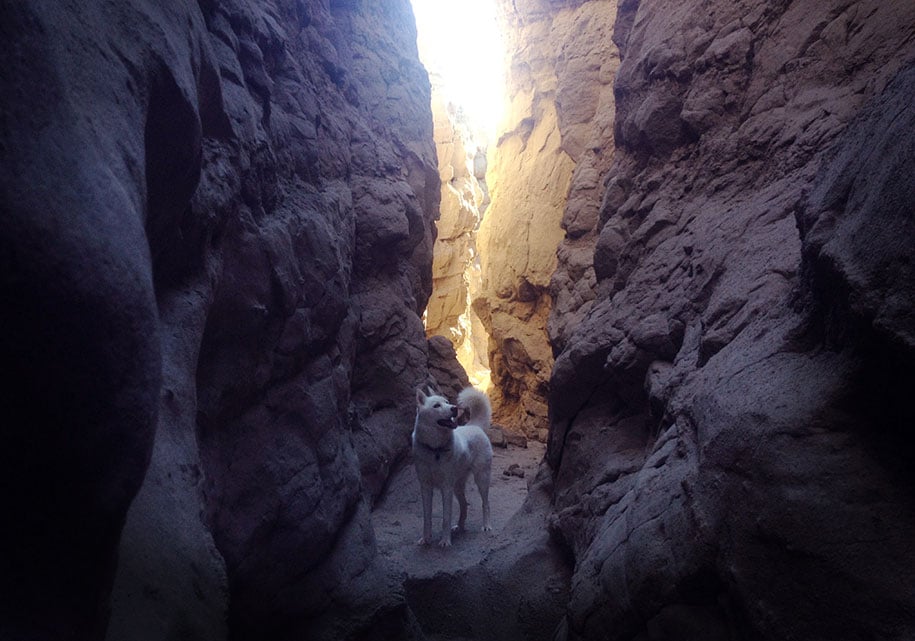 #23 Brooklyn, NY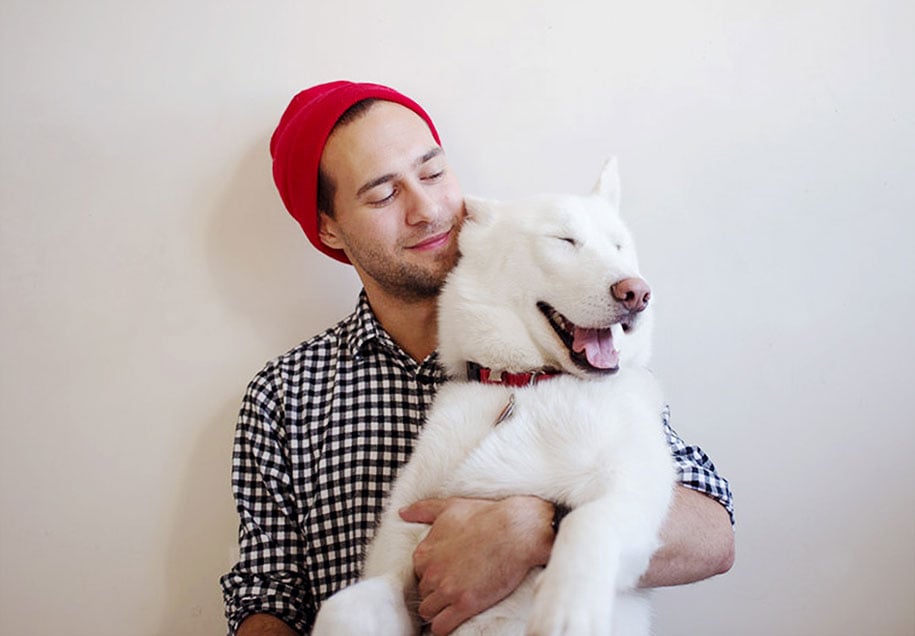 What do you think About this Article?
We want to hear from you ! Share your comments below.

H/T: mymodernmet.com
[divider scroll_text="Back To Top"]