A successful business begins with communication. Whether it's a first email, first blog post, or a first team meeting. With the rise of technological advancement and countless software solutions, communication will always require a human touch. In a business world, the conversation goes far beyond the common courtesy and is vital to building a positive brand image. Since email is the most popular platform nowadays, let's dig into the specifics. What's acceptable? What's not? And how do you remain authentic between bounds of email etiquette and formalities? These are the most common mistakes of business email communication and suggestions on how to avoid them.
Take your time to reply
There are moments when we struggle to manage our working time properly and delay responding to emails. Whether it's a request from a client or a simple follow up with a colleague. In all circumstances, it is harming either for your personal reputation or a company brand image. To improve your productivity, try to cut out some time in your calendar exclusively to organize your email correspondence.
Write long text
Lengthy paragraphs with too much context do not add value to your message. On the opposite, you increase the chance of such emails to be ignored, as everybody's inboxes are full. State a clear objective, change complicated sentences to bullet points, be consistent. Show that you know your audience and respect their time.
Ignore subject line
Please, don't. A proper subject line generates your open rates, even more, sets a certain expectation from what's inside. A right email subject is directly correlated with conversion and, therefore, sales. So, it should be concise and compelling, creating one usually takes some effort. Whether you're sending a campaign for thirty thousand people or a simple internal update, the role of the subject field should never be underestimated.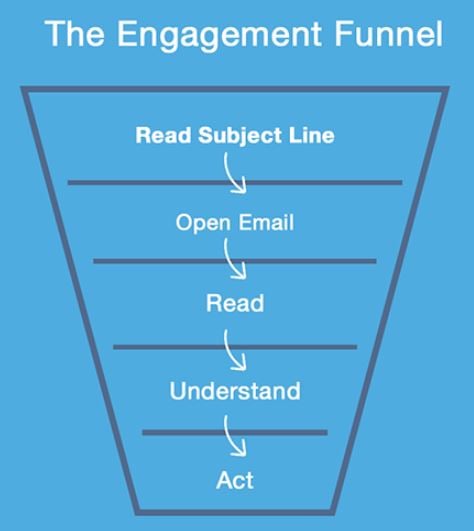 Don't include a call to action
This is one way to ensure you get a response to your email. Ask a question, use specific wording, set a deadline, etc. Also, tag people to catch their attention. Appealing buttons with CTA are a must for your business campaigns. Call to action is a form of engagement with a reader that becomes the beginning of a conversation you can benefit from.
Don't explain attachments
It's easy to omit attachments, so always mention them in the text of an email. A simple sentence is usually enough. Although, in some cases, for instance, if it's a spreadsheet with complex data, make sure to provide a brief explanation. Remember, an excellent email should be informative and precise.
Don't personalize the message
The very first step that precedes any communication efforts is to learn about your audience. And if a blog post is addressed to the majority, an email is mostly personal. Therefore, start with a polite greeting, make sure you spell the name of the reader correctly. Consider the type of relationship you have and the status of the recipient. And most important, make a message relevant, so the email serves its original purpose.
Use lots of abbreviations and terminology
Technical writing is not for everyone, and you should consider this while creating an email. It works fine between experienced co-workers only. This is another situation when you should remember who you're addressing your message to. An email containing jargon is merely inappropriate.
Feel free to share sensitive information
This error might be the most critical. If there's an urgent need to send any confidential details via email, make sure you encrypt the message. Otherwise, consider the fact that your email can be forwarded, which can potentially cause big trouble for your business. Make sure you have it under control.
Don't bother to create an email signature
An email signature is a digital version of a business card. Today, even free signature creators are widely popular among companies of various industries and sizes. By signing off a message, you show your intent to engage with a reader and begin a conversation. Create an email signature to enhance your business relations and boost email effectiveness.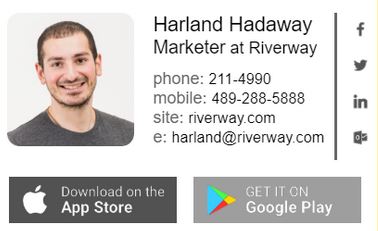 Never check your grammar
An email with spelling and grammar mistakes doesn't make a good impression on a recipient. While an eloquent well-composed message seems more trustworthy, always proofread your writing to get positive brand associations.
Unfortunately, there are many more errors that appear in business email correspondence and lack attention. Any type of communication is key to a quality relationship and useful connections. When it comes to digital channels such as emails, your full control over it gives you the power. Maintaining your business reputation is not an easy task, so I hope this post gave you some insights into the importance of your email communication approach.