It may seem like the boys get to have all the fun, but there are plenty of female superhero with hot costumes on silver screen, comics and TV. Most people search for sexy female superhero which are saving the world from crime & evil powers. You will find characters from the Marvel universe and from the DC Comics universe, sporting different superhero characters such as in Fantastic Four, Batmen, X-Menamong many others. Today we have found a list of top female superheros that you will love, so enjoy the 10 sexiest female superheroes of all time.
Choose your favorite Super Sexy Women!
10. Alicia Silverstone as Batgirl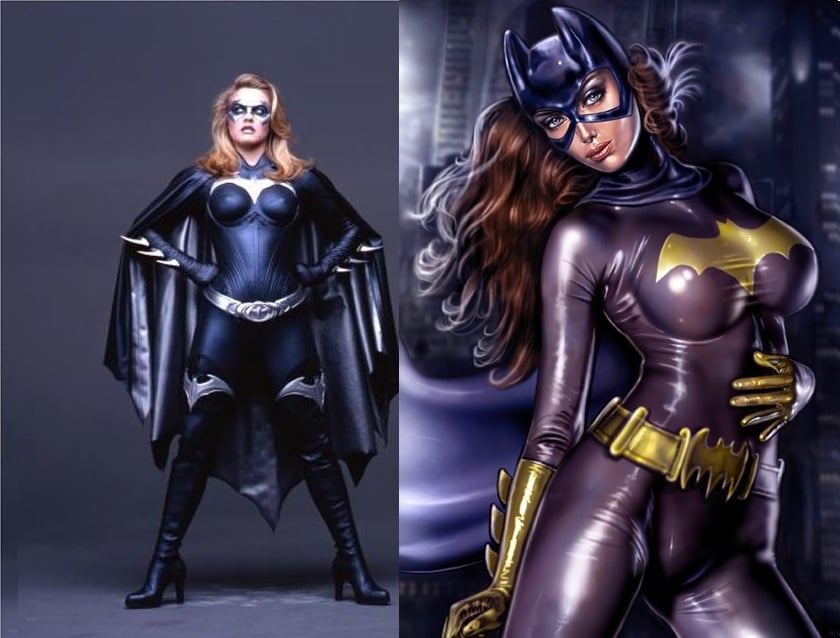 Alicia Silverstone played the popular comic book character "Batgirl" in Batman and Robin. Although it was not easy for the cute Hollywood actress, who looked oh-so-s.xy in the movie. Donning a lycra body suit and high boots, we want to see Batgirl zooming around in her motorcycle more often.
9. Charlize Theron as Aeon Flux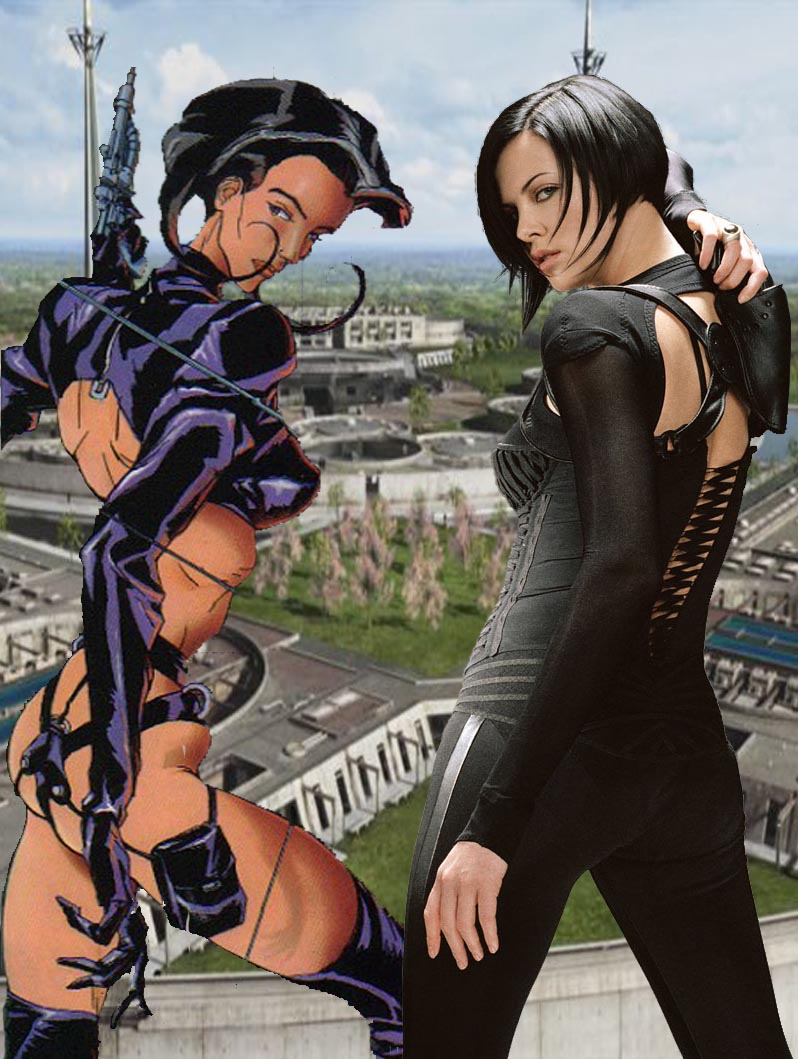 Aeon Flux was originally an avant-garde sci-fi animated TV series – before it was adapted into comic books, video games – and yes, movies. The character is a secret agent skilled in assassinations and acrobatics in a bizarre, dystopian future world. When the TV series was made into a movie, fans claimed that it hardly resembled the original. However, there was no complaint about Theron as the title character – she looked the part.
8. Anne Hathaway as Catwoman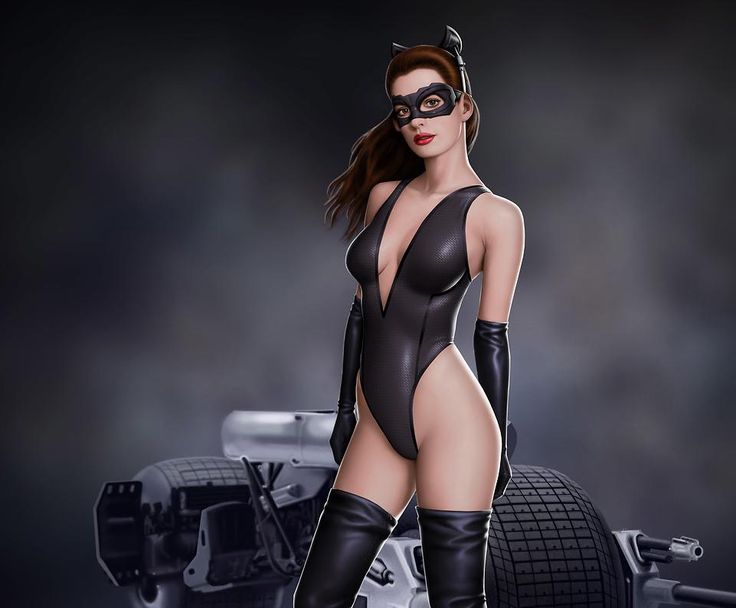 Hathaway played sly, morally ambiguous cat burglar Selina Kyle (Catwoman) in The Dark Knight Rises, Christopher Nolan's final instalment in his Batman film trilogy. She described the role as being the most physically demanding she had ever played, and confessed that while she thought of herself as being fit she had to redouble her efforts in the gym to keep up with the demands of the role.
7. Rebecca Romjin as Mystique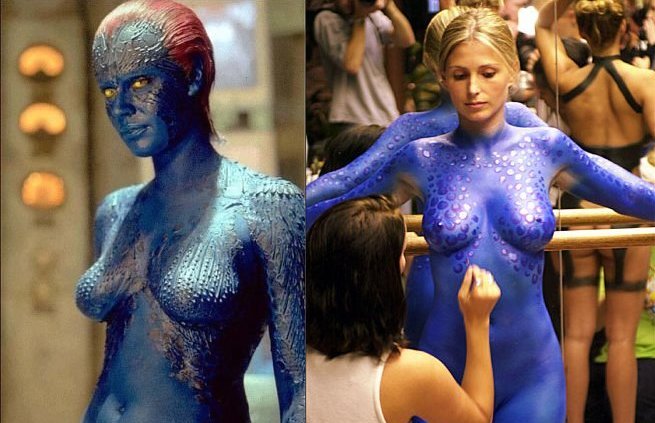 The former former fashion model and actress, Rebecca Alie Romijn, best known for her role as Mystique in the X-Men films.
In 2000's X-Men Romijn had her first major movie role as Mystique; she returned to the role in 2003's sequel X2: X-Men United, and again for X-Men: The Last Stand (2006). In these movies her costume consisted of blue wakeup and some strategically placed prosthetics on her otherwise undressed body.
6. Jennifer Garner as Elektra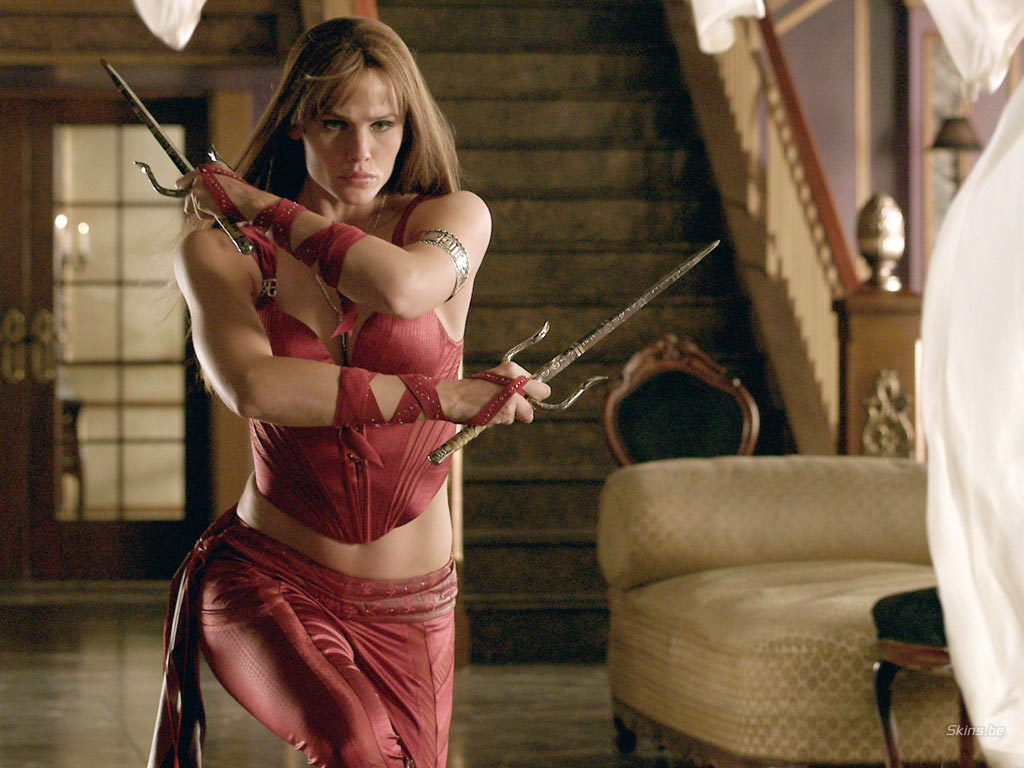 Jennifer Garner played Marvel comics character in 2005 superhero film Elektra. She oozes so much of oomph as a warrior princess in this butt-kicking chick flick. Elektra may be torn between the good and the evil, but she doesn't fail to deliver some power-packed Ninjutsu sequences in the film.
5. Angelina Jolie as Lara Croft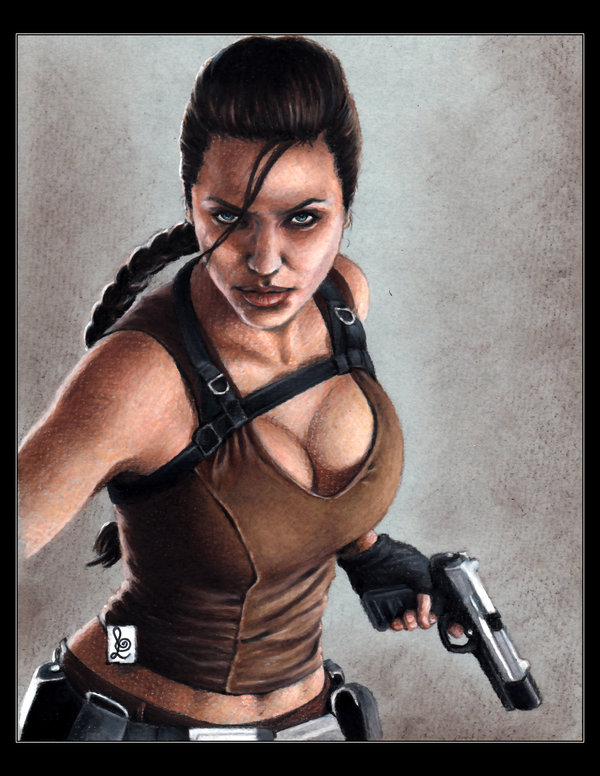 The female Indiana Jones, and a whole lot sexier for the male audience – Lara Croft is one of the few video games female characters who has commanded such a following after being reincarnated into a movie. And being played by Angelina Jolie of course helps a lot.
An English archeologist who lands into one adventure after another as she goes exploring tombs – Lara Croft is the epitome of intelligence, athleticism and beauty combined. And yes, she is the sex symbol of the gaming world.
4. Jessica Alba as Invisible Woman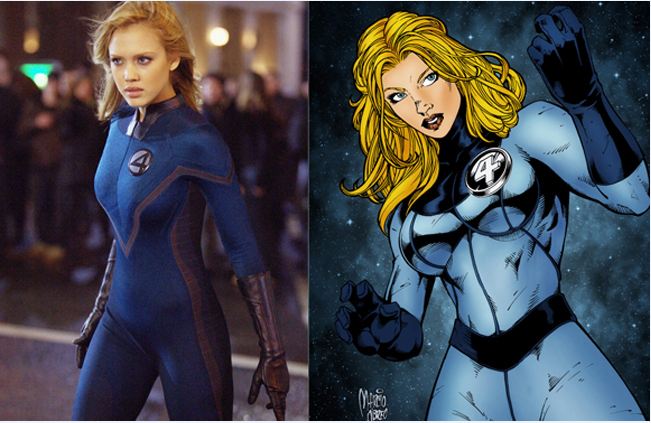 Alba has been called a s.x symbol. She played the Marvel Comics character Sue Storm, the Invisible Woman in Fantastic Four. She then appeared in its sequel, in Into the Blue later that year, and Good Luck Chuck a few years later. She look hot in her blue leather bodysuit.
3. Scarlett Johansson as Black Widow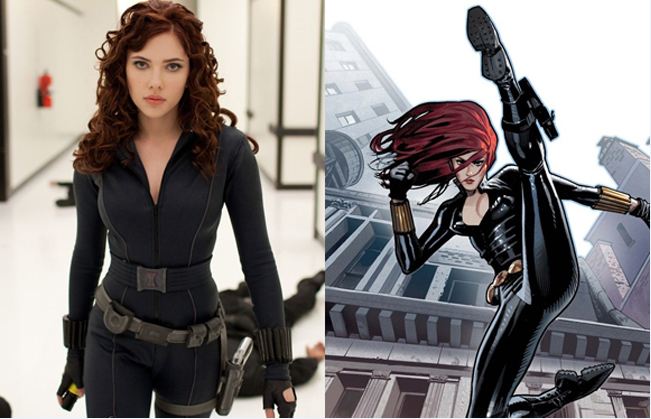 Scarlett Johansson is considered one of Hollywood's modern female s.x symbols and is often listed as one of the most beautiful women in the world. The Johansson plays Natalie Rushman and superhero Iron Man Tony Stark's assistant in the film Iron Man 2. Dressed in a black body suit complete with guns and bullets, we think Johansson looks awesome with those gorgeous locks. She also has played popular Marvel comic book character Black Widow/Natasha Romanoff in the film The Avengers, and will reprise the role in Captain America: The Winter Soldier (2014).
2. Halle Berry as Catwoman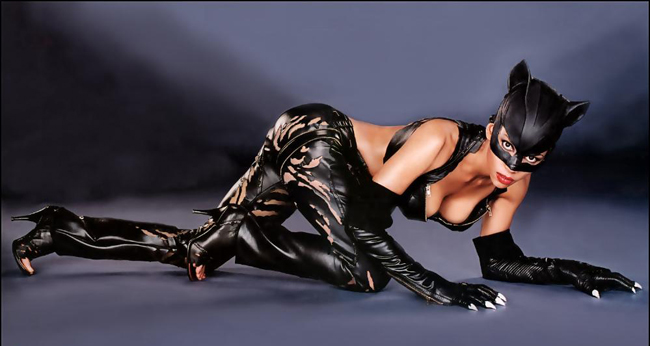 Another Detective Comics character, Halle Berry plays Patience Phillips who is murdered and then brought back to life to become Catwoman. The character acquires cat-like abilities and is on a look-out for her murderer in the film.
Berry won the Golden Raspberry Award for Worst Actress in 2005 for Catwoman and accepted the award in person, one of few people to do so.
1. Lynda Carter as Wonder Woman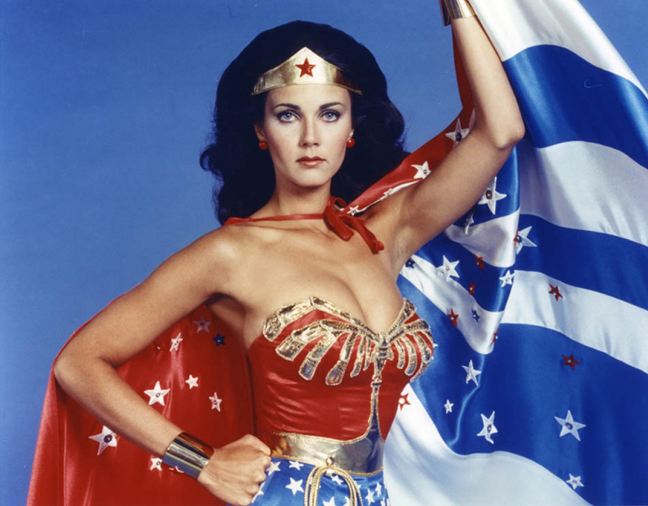 Lynda Carter is best known for being the star of the 1970s television series The New Original Wonder Woman and The New Adventures of Wonder Woman. She fight with her magic belt and lasso, a tiara which she uses like a weapon and a bracelet that can stop bullets, in The New Adventures of Wonder Woman.
If you like this post, Then please, share it in different social media. Help our site to spread out!!
H/T: orzzzz.com
[divider scroll_text="Back To Top"]