New York based artist Alison Moritsugu paints idyllic, pastoral landscapes on logs and stumps as part of her beautiful commentary on how we look at and treat the environment. Moritsugu's paintings emulate the optimistic style of the 18th and 19th centuries, but "by viewing the painting's surface, the cross section of a tree, any sense of nostalgia or celebration of nature is countered by the evidence of its destruction," she writes in her artist's statement. She uses this beautiful but jarring juxtaposition to critique how we portray the environment in media. Naturally, Moritsugu paints on naturally-fallen lumber.


#1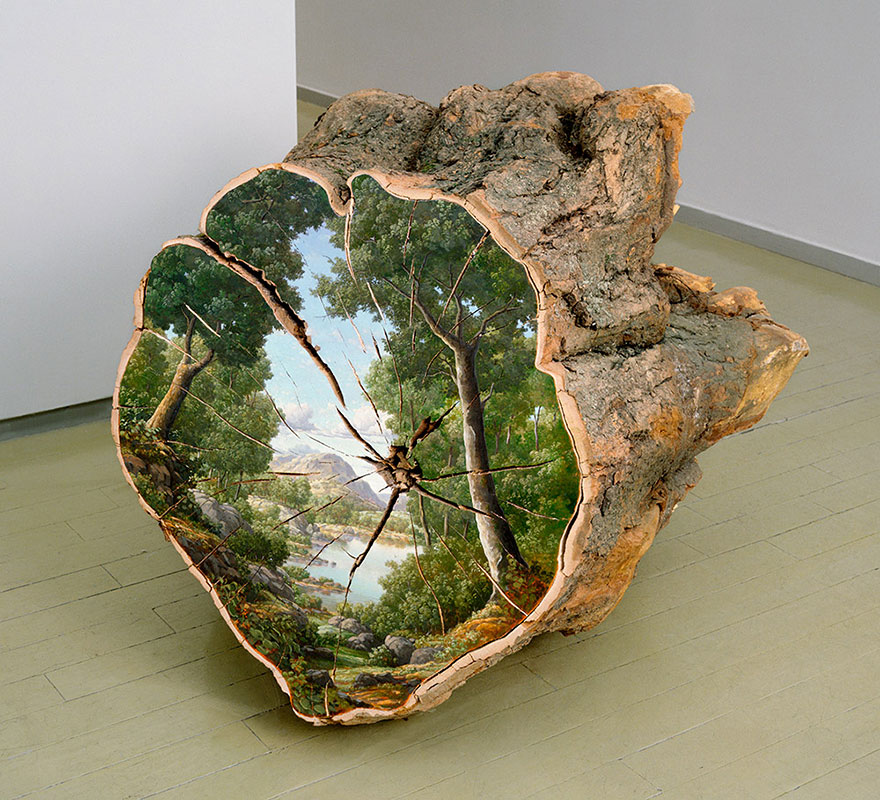 #2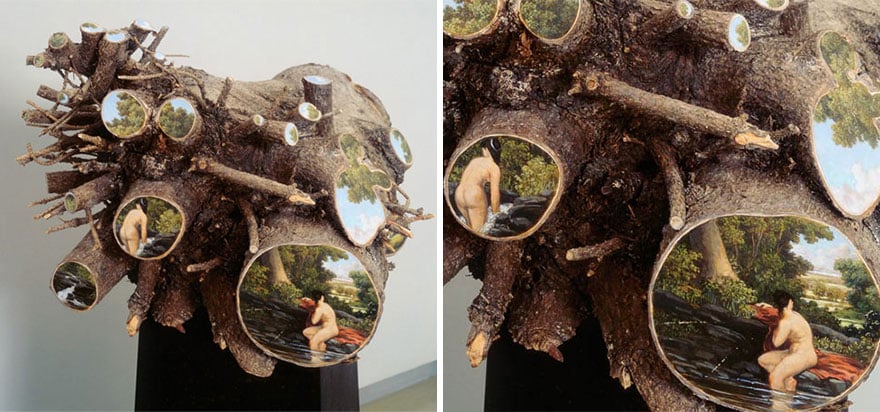 #3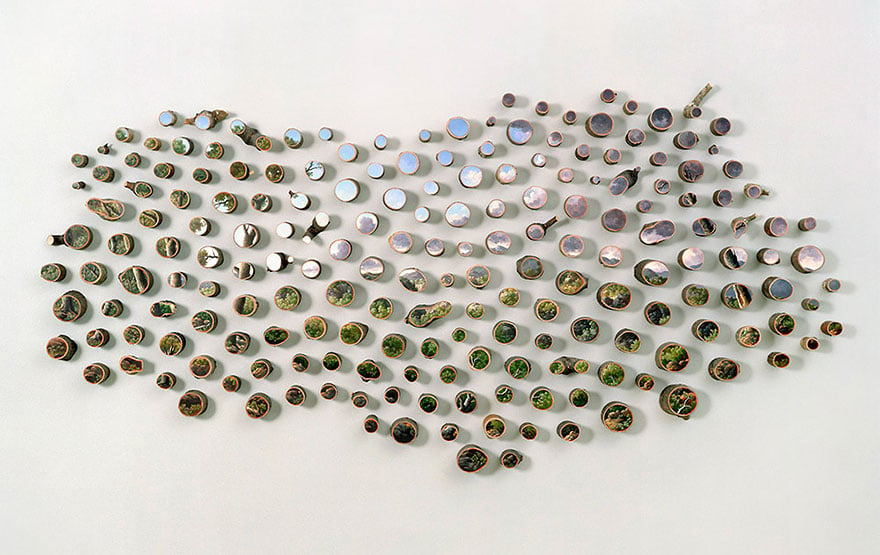 #4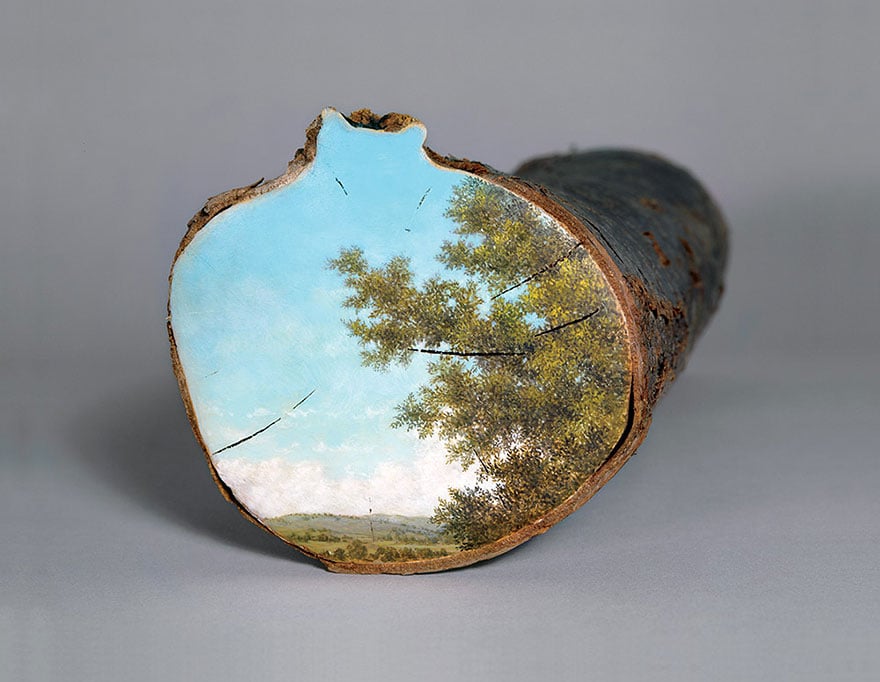 #5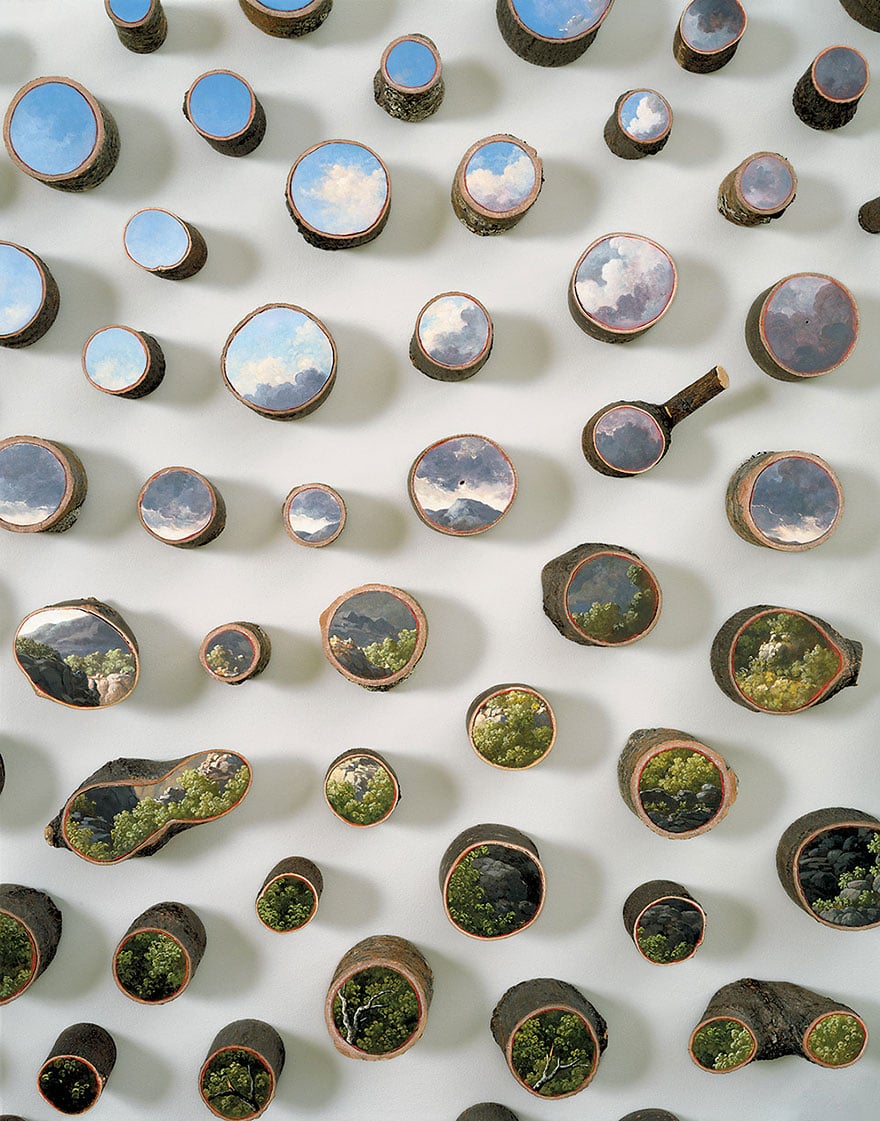 #6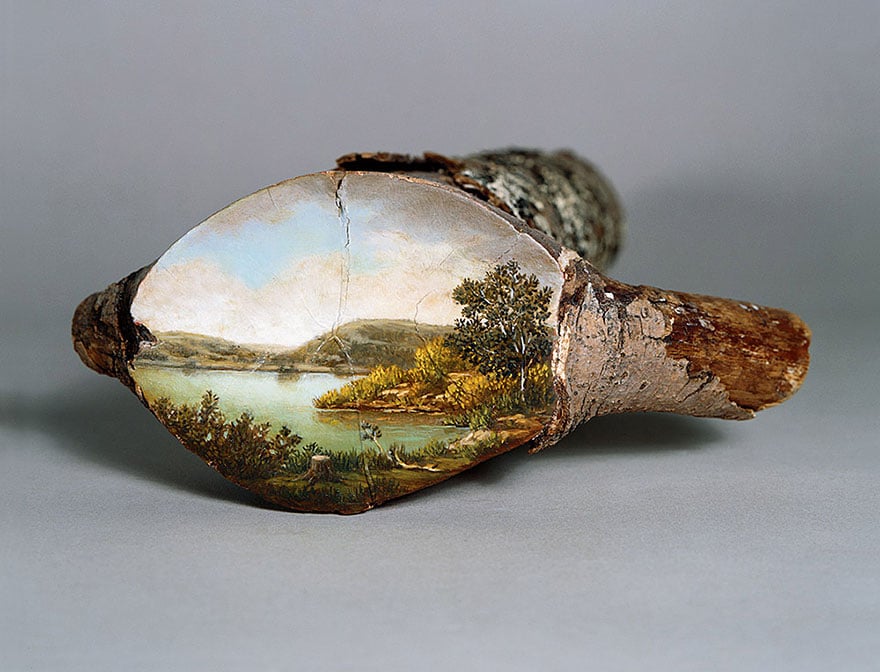 #7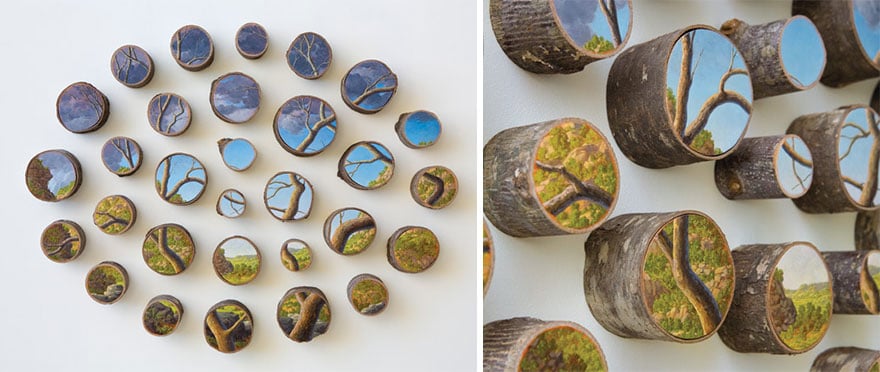 #8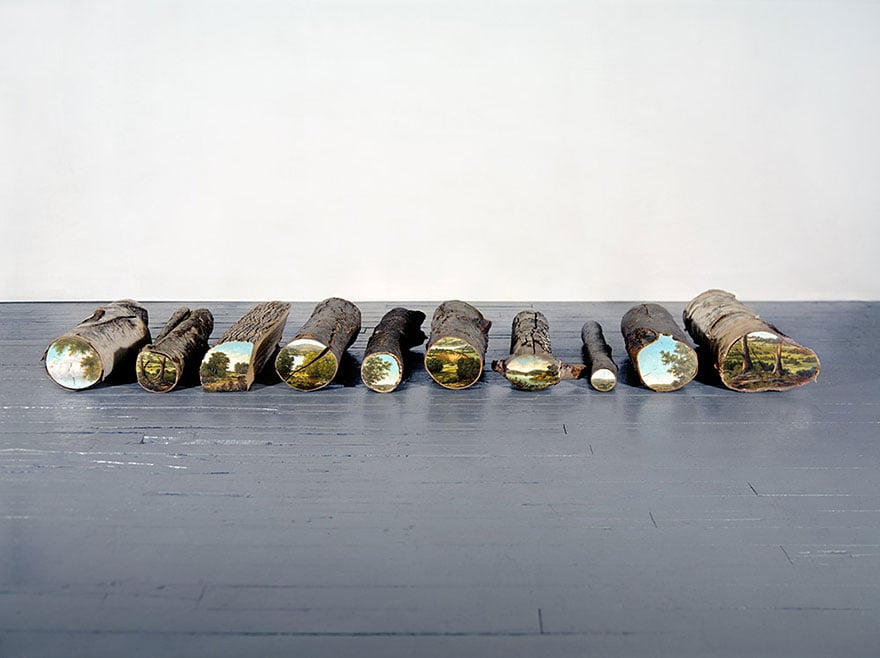 What do you think About this Article?
We want to hear from you ! Share your comments below.

H/T: alisonmoritsugu.com
[divider scroll_text="Back To Top"]