India's star cricketer, Virat Kohli openly declared his relationship with actress Anushka Sharma recently. Soon, rumours about their engagement were also doing the rounds. The couple has been under immense media scrutiny over the last few months. So after a dream run at the World Cup this year, Team India didn't make it to the finals and lost out their spot to Australia.
As you might know by now, Virat Kolhi didn't manage to perform as well as he was expected to on the D-day and in a very classy turn of events , his girlfriend Anushka Sharma was blamed for it because apparently, her presence at the match distracted him from playing a good game. Thankfully though, many people, including celebrities, came out in support of Anushka and the makers of NH10 also came up with the most fabulous video response by Anushka to all the nonsense!
Check out pictures!
1.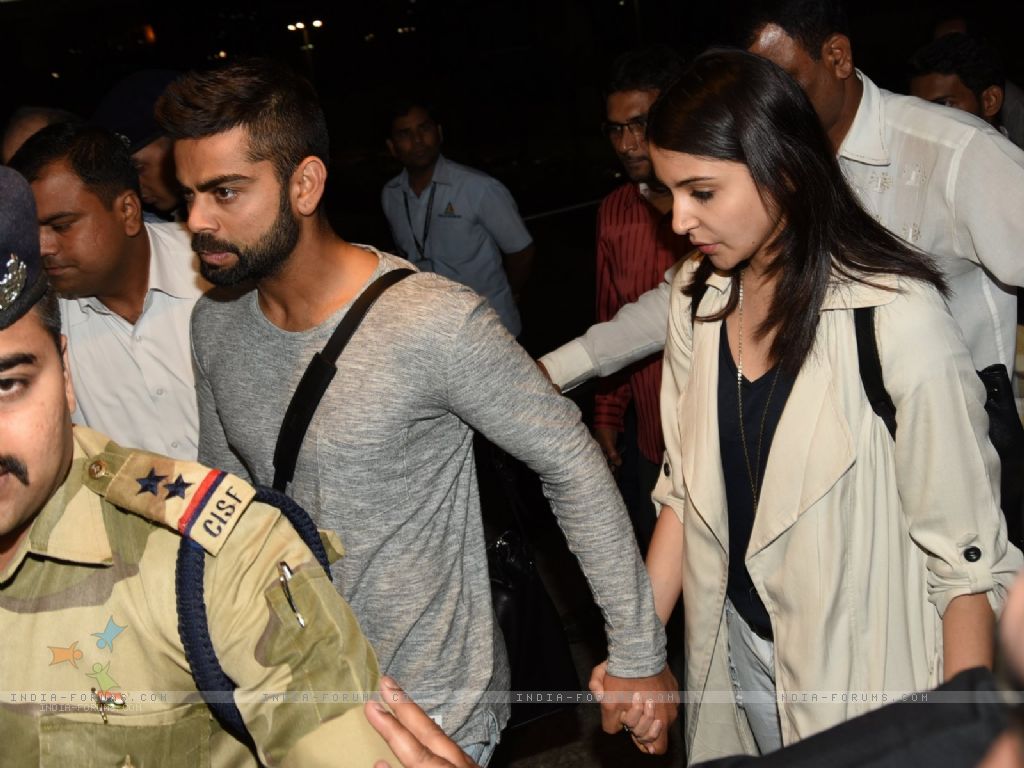 The Couple spotted the duo at the airport, returning from Sydney and the couple, obviously enough, looked rather somber. But you know what the cutest part was?
2.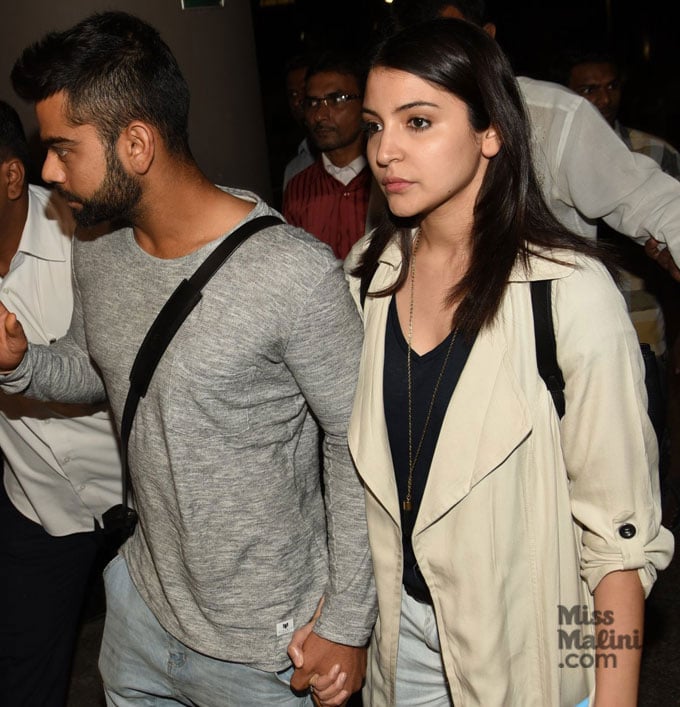 Anushka and Virat held hands tightly from the time they walked out of the airport, to when they got into their cars.
3.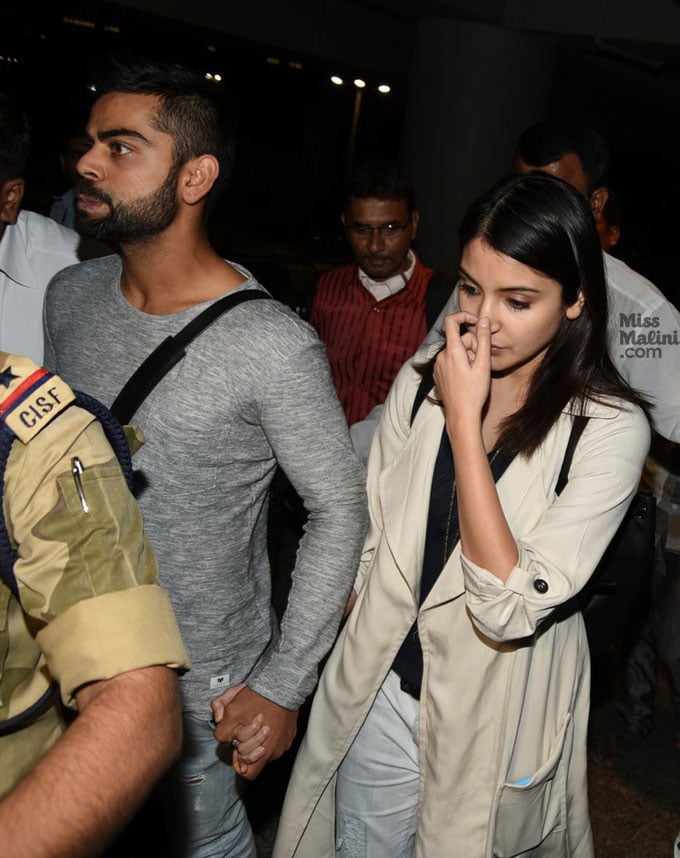 4.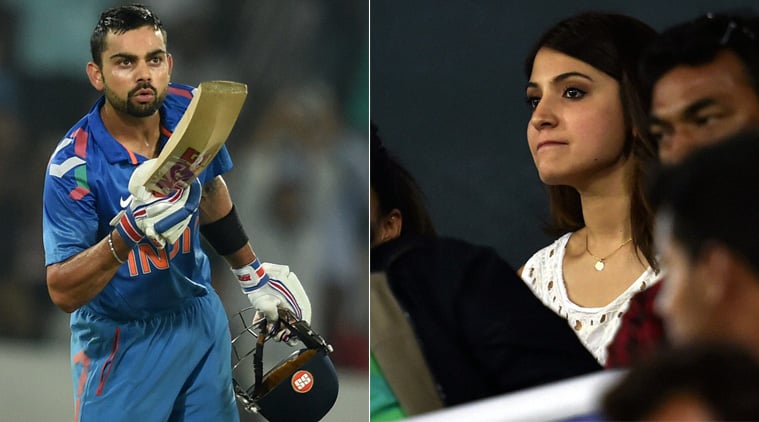 Virat Kohli took off his helmet, kissed it and also blew a kiss to his rumoured girlfriend Anushka, who responded with a standing ovation.
5.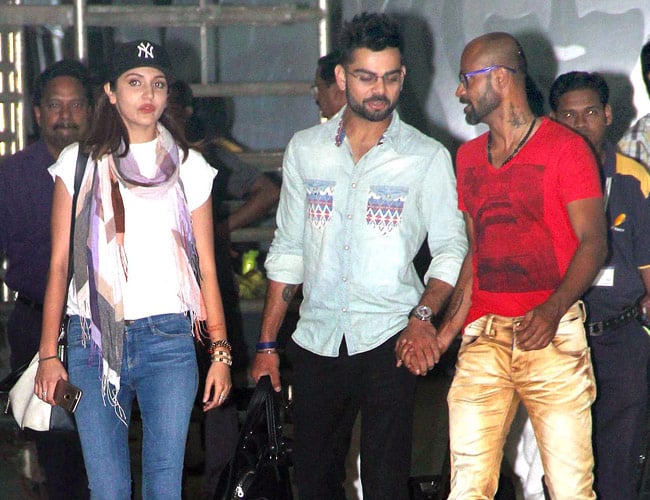 Anushka Sharma and Virat Kohli were spotted at Mumbai airport
6.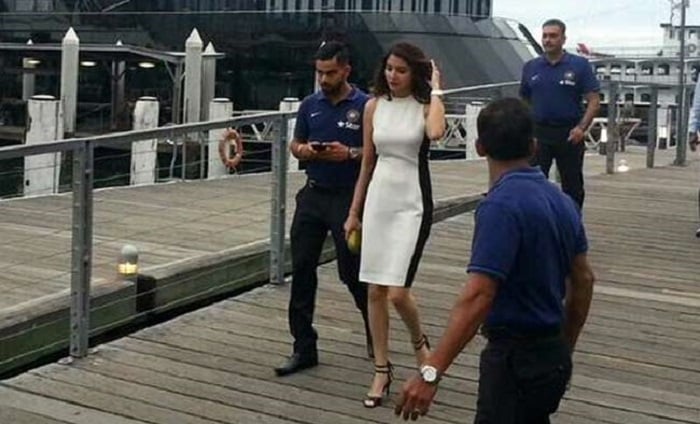 Indian Test captain Virat Kohli spent some quality romantic time with his lady love Anushka Sharma. The much in talk love birds were spotted taking a 'romantic walk' at Darling Harbour in Sydney.
7.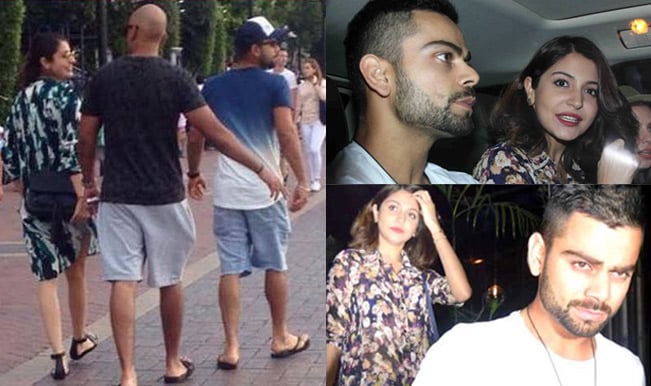 'PK' actress Anushka Sharma looked quite beautiful and sizzling hot in her short floral dress and on the same side Virat looked too casual. The couple attracted attention of local people and even their fans clicked several pictures of the duo and shared it on several social media platforms.
8.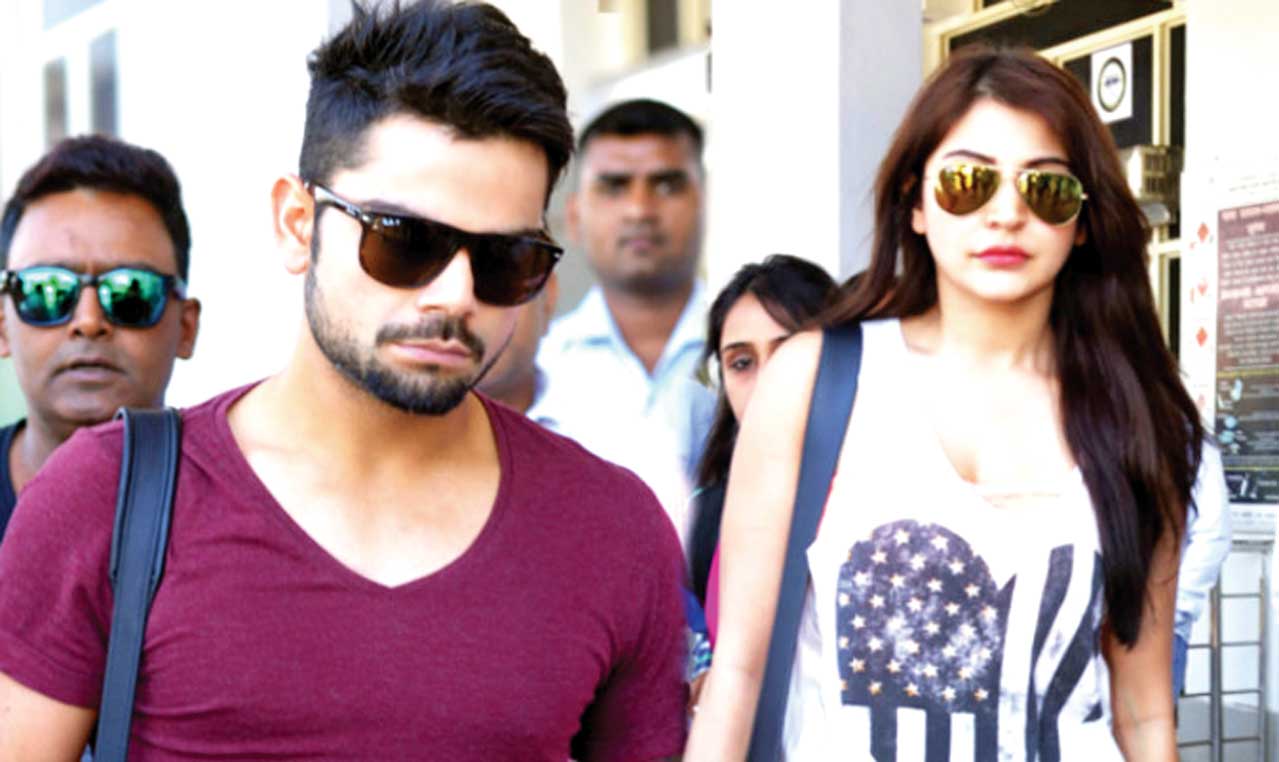 9.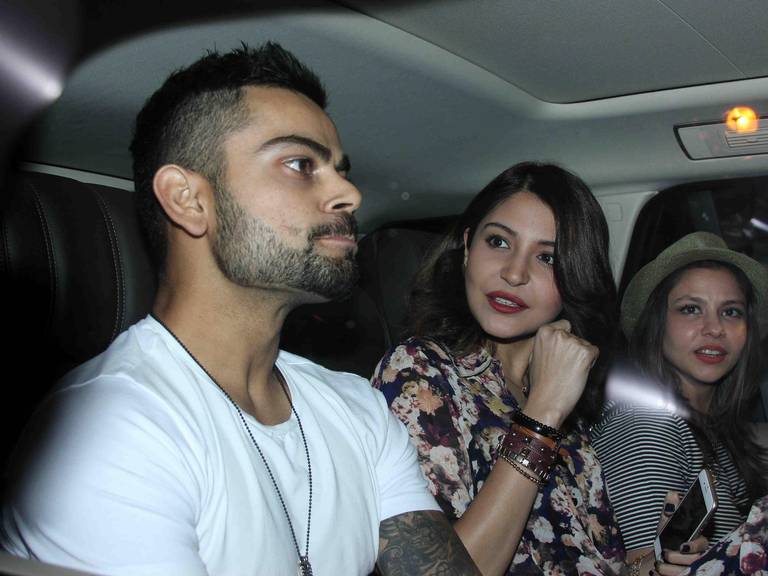 10.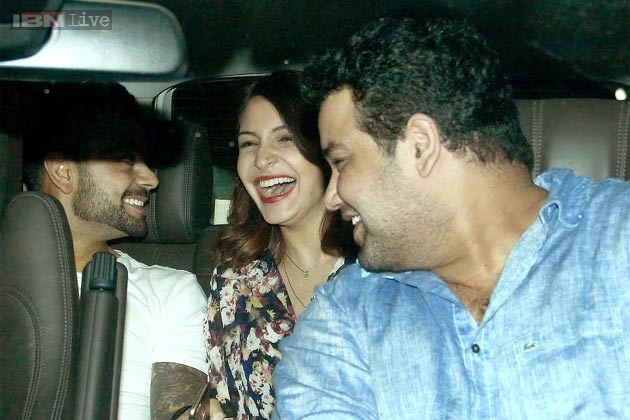 11.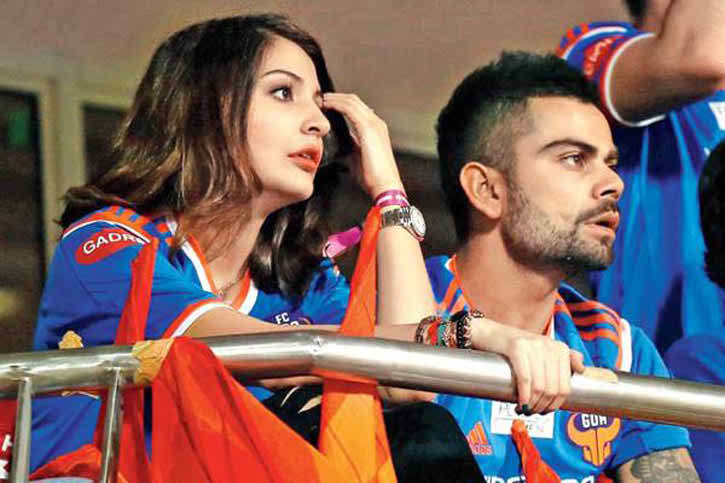 12.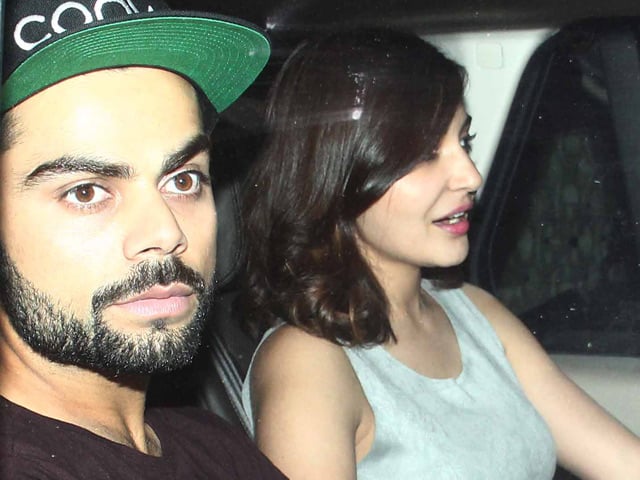 13.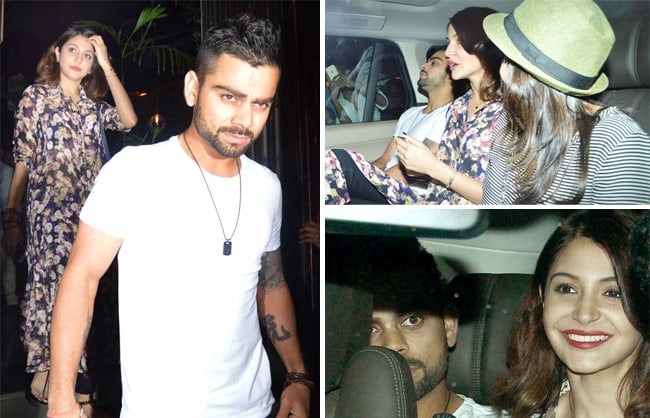 14.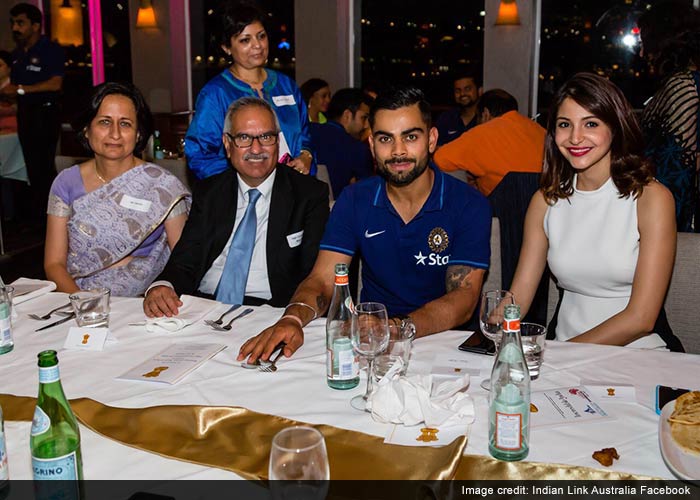 Kohli and Anushka were not shy to pose for the cameras
15.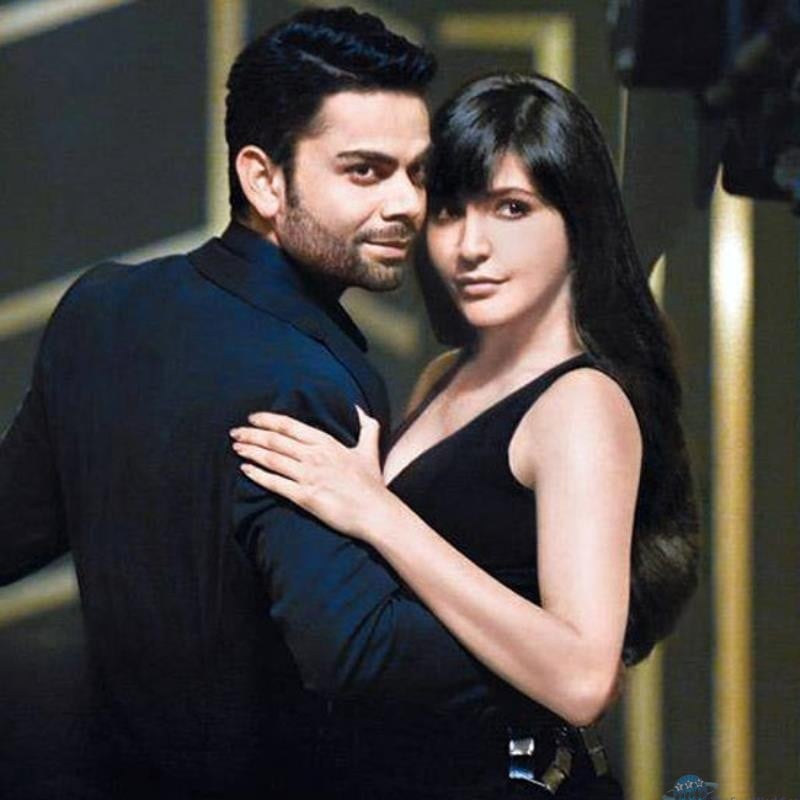 What do you think About This Story ? We want to hear from you ! Share your comments below.