Have you ever wandered if the warrior women known as the Amazons ever existed ? Unbelievable this is the genetical proof that Greek mythology is not just a bizzare myth , the sexy and hot tall warrior women known as the Amazons existed and still exists in our days.
A good height is seen as a gift and a feature that adds to a person's beauty. However, for some people it may be problem when you talk about clothes, footwear, health issues and other things they may regret not being able to enjoy due to their heights.
There are people who die for having a good height while others who are happy with their cute little heights. For the people who love sports and modeling, tallness is bliss. Here are the top 15 tallest women in the world that you won't believe actually exist .
15. Heather Greene (6ft 5½in – 196 cm)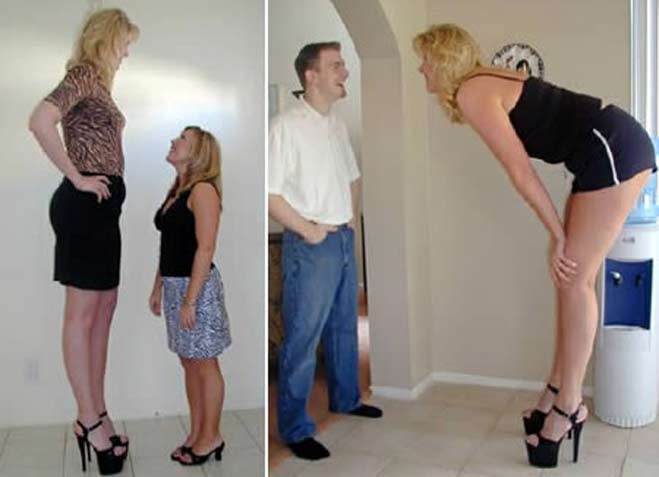 The first woman we talk about is from Las Vegas. Born as an American, she's about 6ft, 5.5 inches tall and is very popular in USA. She's respected in USA because of her height. Clothes and health maybe a problem to maintain, but it's just okay when you get fame and respect in return!
14. Amazon Ashley (6ft 7in – 200 cm)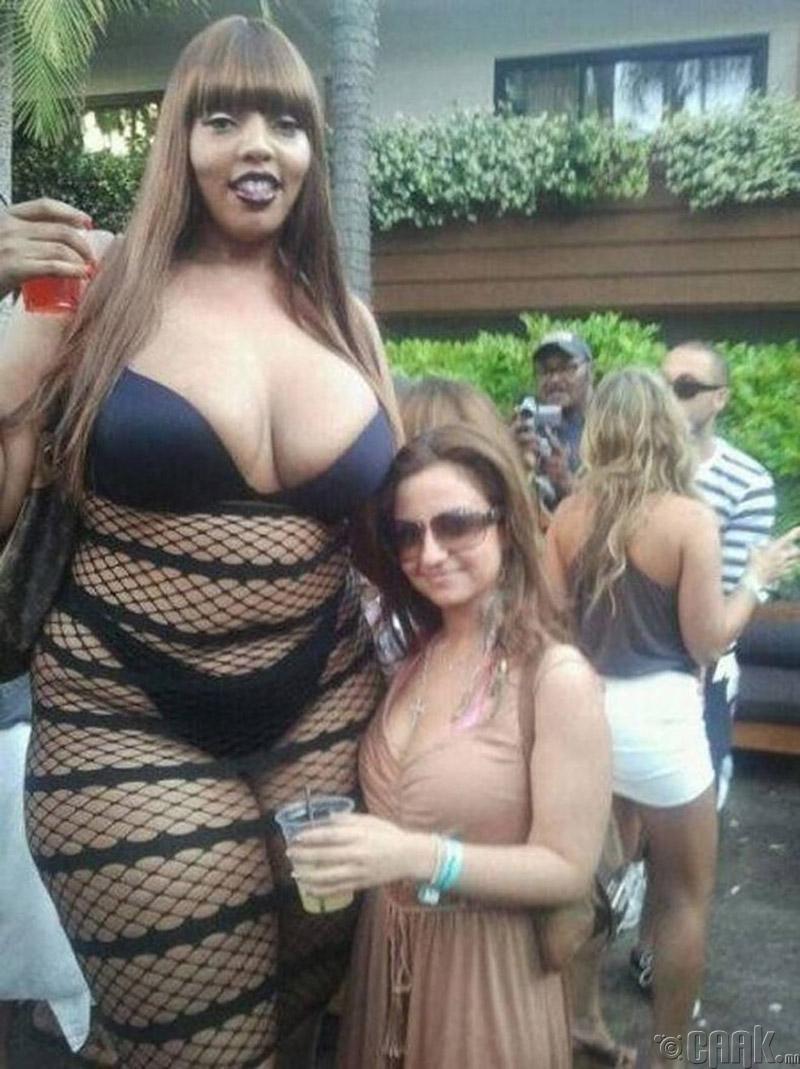 The World's Tallest Burlesque topless stripper measuring 6 feet 7 inches is the World's Tallest Burlesque Dancer. Ashley currently dances at Beacher's Madhouse in Hollywood, California.
13. Maria Alexandrovna Stepanova (6ft 8in -203 cm)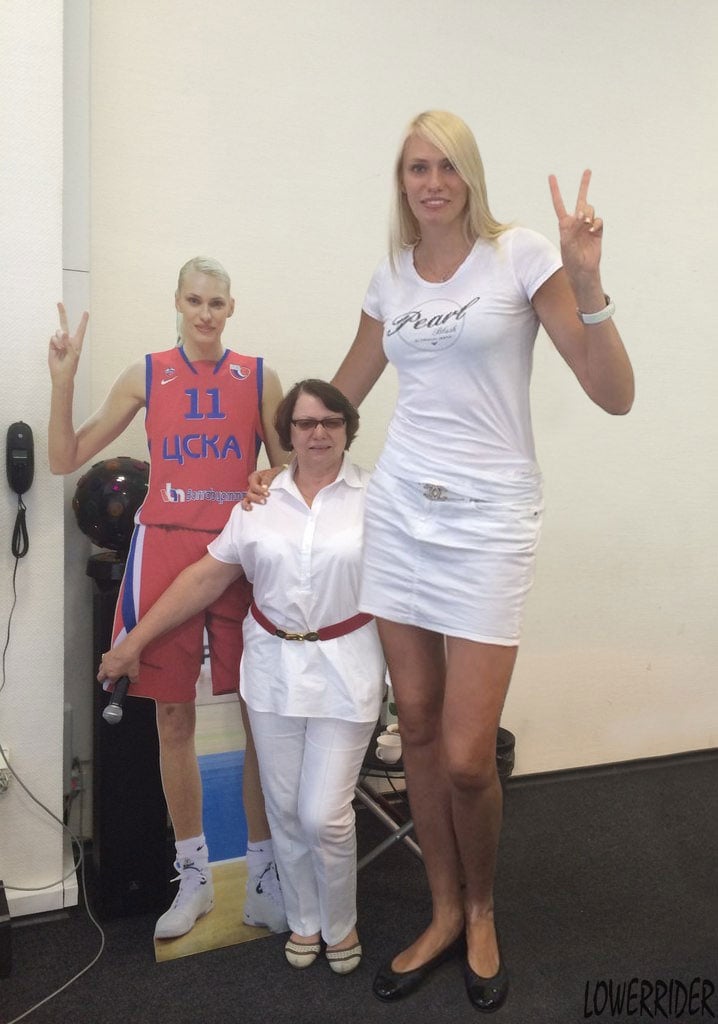 Maria Stepanova is a Russian professional and Olympic basketball player. In the United States, she played for the Phoenix Mercury in the WNBA. At 6 feet 8 inches tall she is one of the tallest women in WNBA. She wears a size 15 (US) / 48 (EU) shoe. Though in the Russian national team, she has been overtaken by Ekaterina Lisina in being the tallest member.
12. Brittney Griner (6ft 8in -203 cm)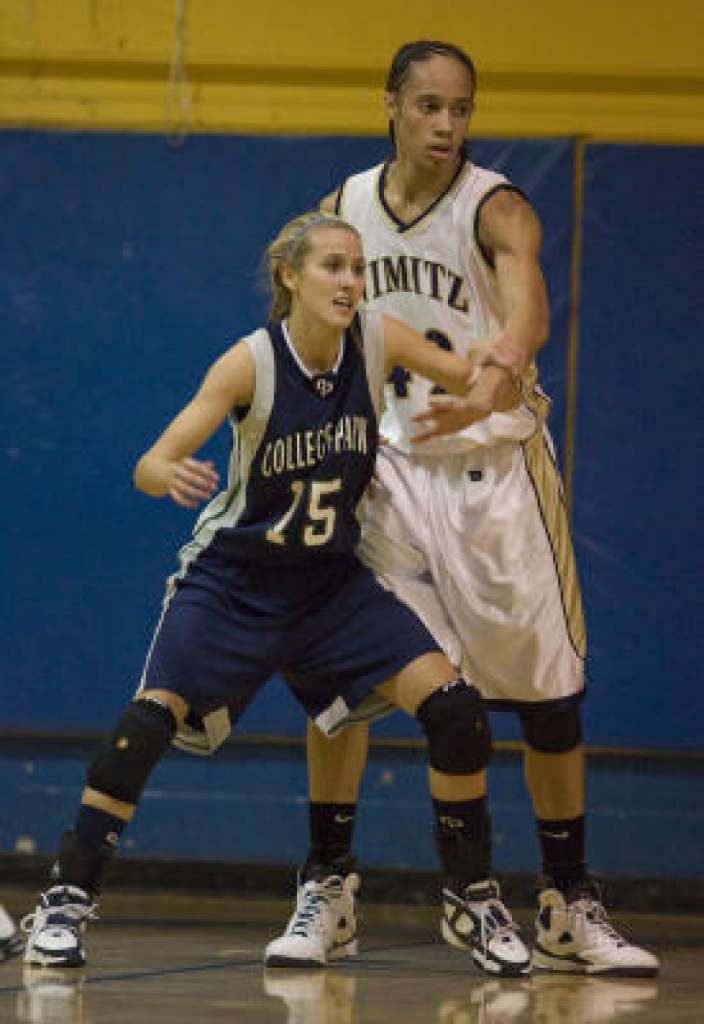 Brittney Yevette Griner is an American professional basketball center for the Phoenix Mercury of the Women's National Basketball Association. She played college basketball at Baylor University in Waco, Texas. Standing 6 ft 8 in (2.03 m) tall, Griner wears a men's US size 17 shoe and has an arm span of 86 in (2.2 m).
11. Lindsay Corine Taylor (6ft 8in -203 cm)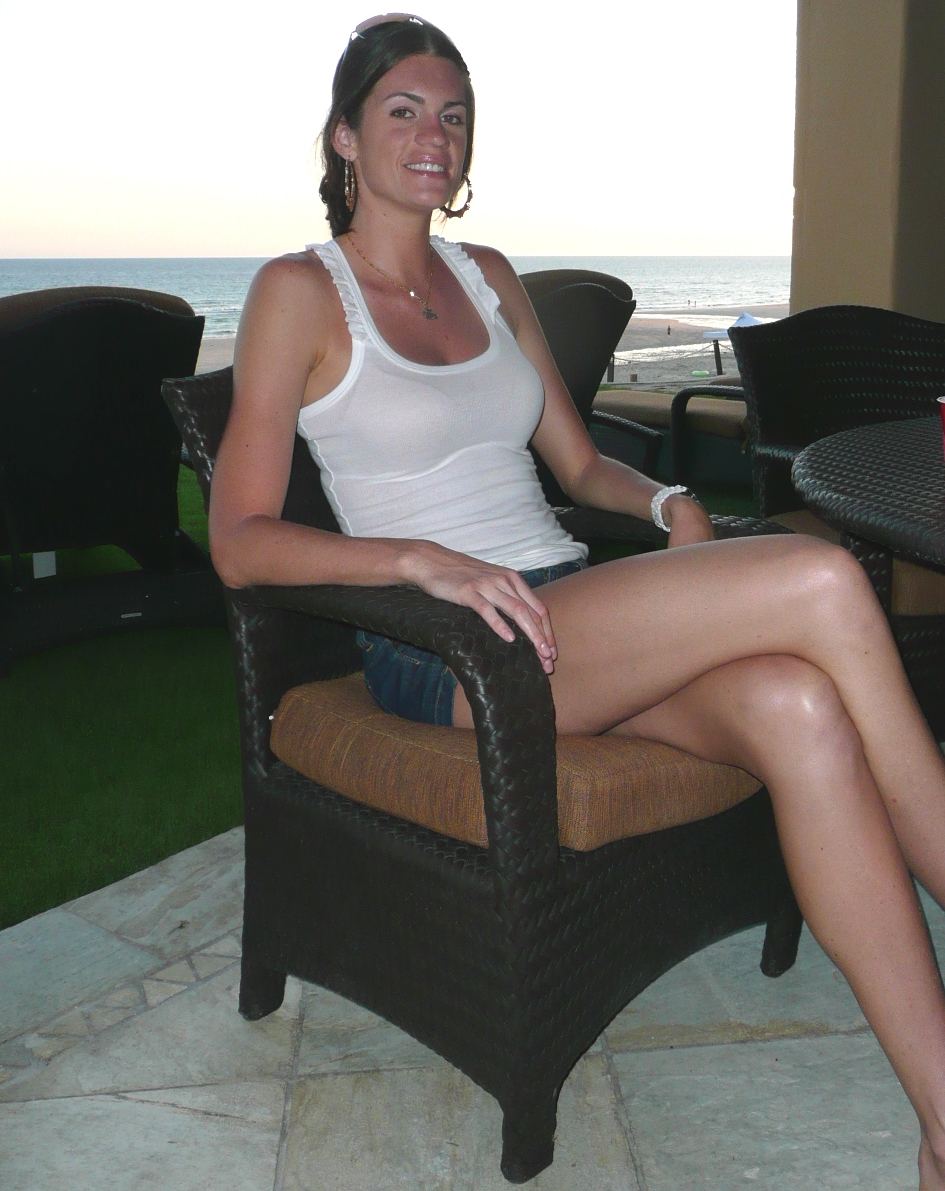 Another tallest female basketball player Lindsay Corine Taylor also stands at 6 ft 8 in. She is an American professional basketball player who has played in the Women's National Basketball Association (WNBA), Turkish Women's Basketball League, Ligue Féminine de Basketball (LFB), the WKBL, Polish Women's League, and the Women's Chinese Basketball Association (WCBA). Currently she plays in Angola's women basketball league, for Primeiro de Agosto. At a height of 6 ft and 8 in (2.03 m), she one of the tallest female athletes in the world.
10. Elizabeth "Liz" Cambage (6ft 8in -203 cm)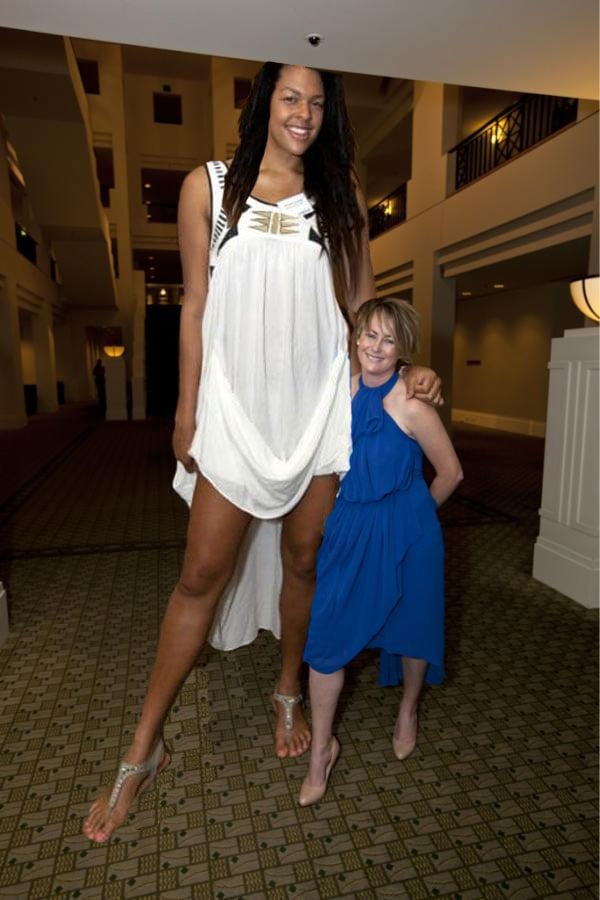 The Australian basketball player Elizabeth "Liz" Cambage is perhaps one of the tallest female basketball players that are currently in action.  6 ft 8 in tall Elizabeth plays for the Tulsa Shock of the Women's National Basketball Association since 2011.
9. Rita Miniva Besa (6ft 8in -203 cm)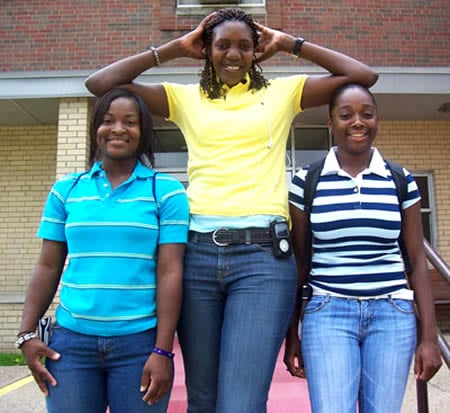 This woman is from Zimbabwe but resides now in US. Her height is 6ft, 8 inches and she is a member of basketball team in US because of her good height. Being extraordinarily tall is a blessing for some people, Rita is one of those. A great basketball player, famous and talented, what else would a girl dream of!
8. Caroline Welz (6ft 9in – 206 cm)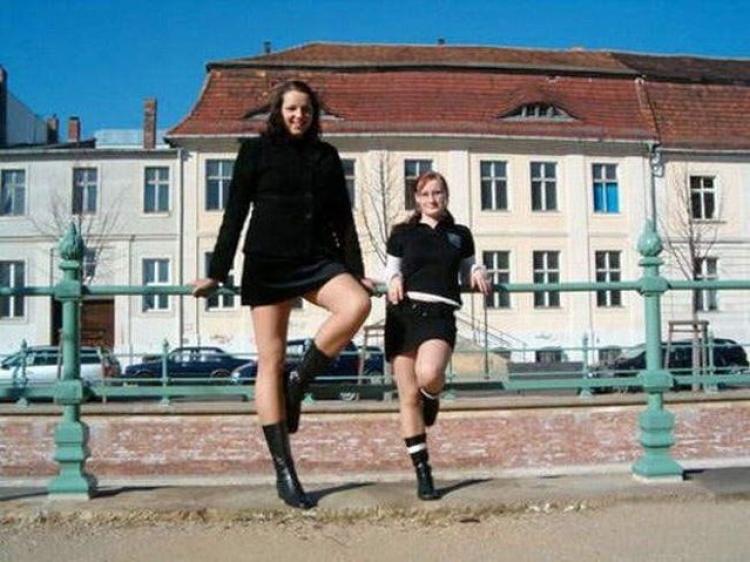 Having a height of 6 ft, 9 inches, this woman is from Germany. She's very popular in Germany and her height is an inspiration for many people in the country. She's a girl much taller than most of the girls of her age, yet an inspiration for the people worldwide. There are many tall people in Germany, but Caroline is different, she's the tallest!
7. Malee Duangdee (6ft 10in – 208 cm)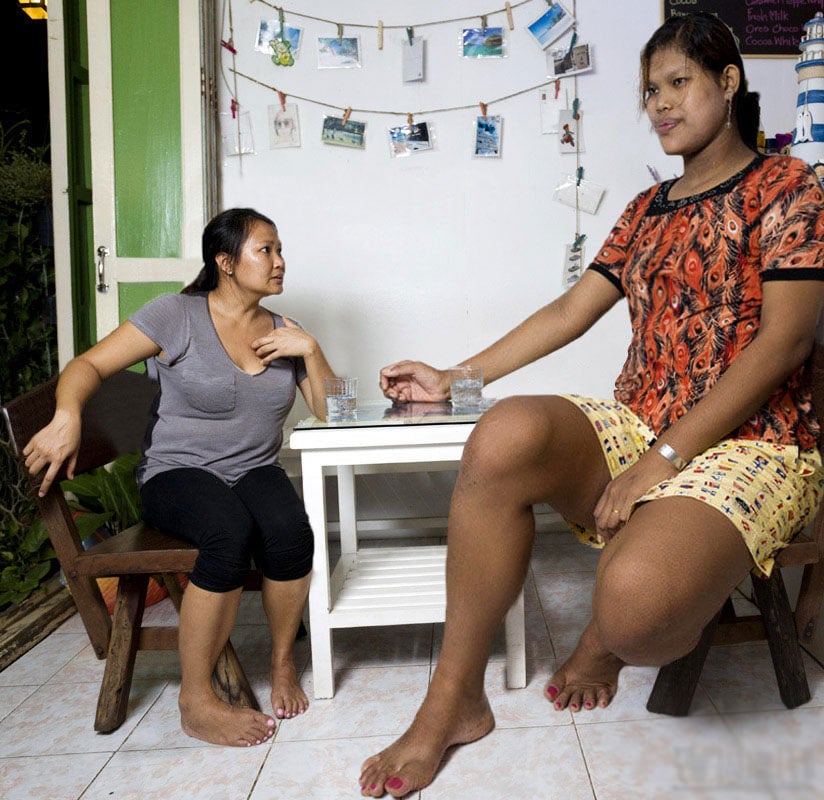 Tallest woman in Thailand, Malee is the second tallest woman in Asia. A height of 6ft, 10inches due to an abnormality in growth because of tumor makes her the 7th largest woman on the planet. She has a weight of 127 kg. She's tallest in her place. Her only way to have a normal life was a shrinking tumor drug which was very expensive for her family to afford.
6. Gitika Srivastava (6ft 11in – 211 cm)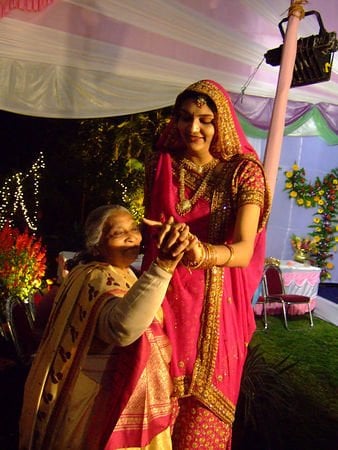 This woman is a talented basket ball player with a height of 6ft, 11 inches and is an Indian. Being the 6th tallest woman in the planet, she's an inspiration for many people in India. Her father was also a part of basket ball team and was 7ft, 4inches tall.
5. Uljana Semjonova (7ft – 213 cm)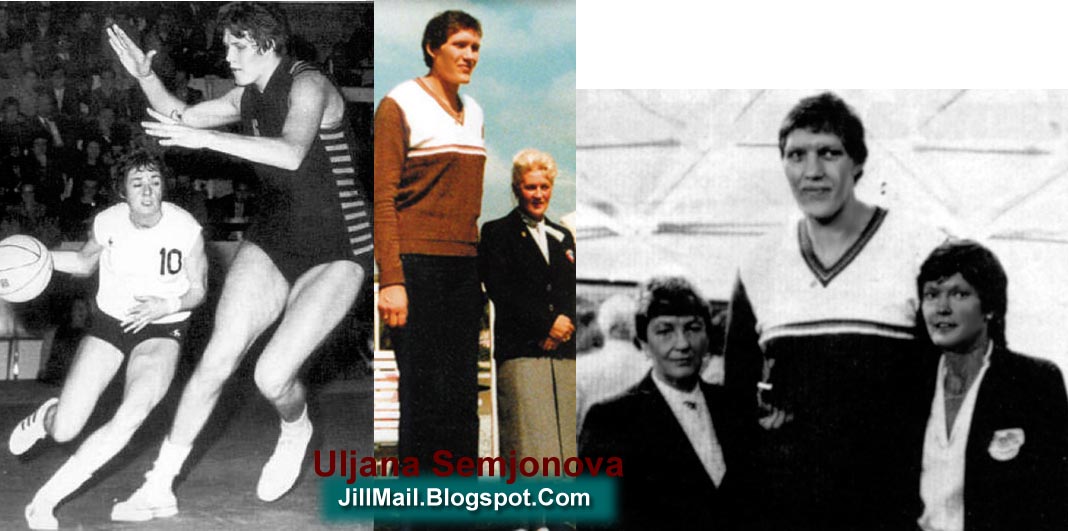 5th in the list, the best basketball woman player on the planet in 1970-80's, this woman is from Latvian and has a height of 7 feet. She was also known as a basket ball player with the largest feet. She wears men's size footwear, 21(US)/58(EU). Uijana played basket ball for TTT Riga (Voluntary Sports Society). She was a winner of 15 championships in Soviet Union, European Champions Cup about 15 times. She was an excellent player setting records at international levels too.
4. Zainab Bibi (7ft 2in – 218 cm)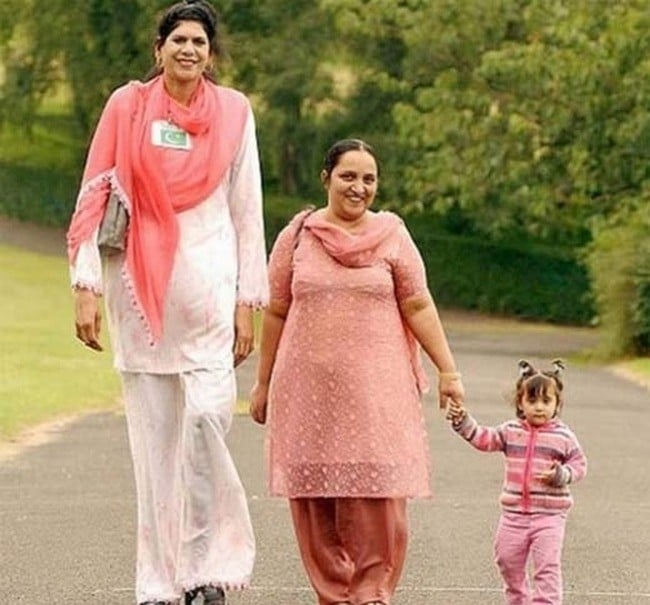 The fourth tallest woman in the world, Zainab Bibi is from Pakistan who moved to Britain because her family was annoyed with her tall height. She is 7 ft, 2inches tall.
3. Malgorzata Dydek (7ft 2in – 218 cm)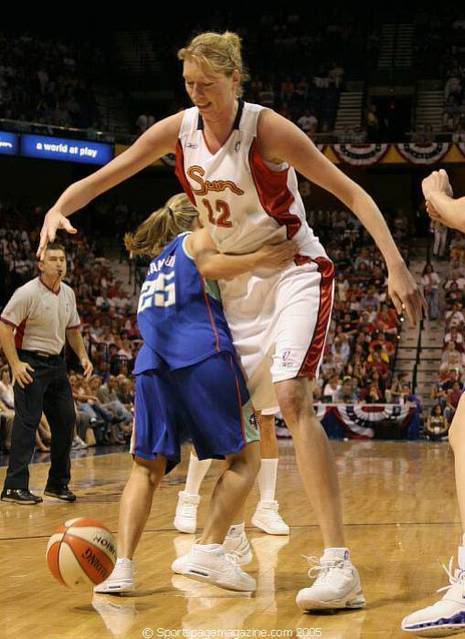 Born in US she is a member of US basketball team because of her good height. She is 7 ft, 2inches tall. Malgorzata played for the Connection Sun in WNBA and trained the Northside Wizards as a coach in Queensland league. Born on 28th April 1974, she played for Colorado Xplosion in Poland. She was married to David Twigg, her boyfriend in Gdynia. They moved to Brisbane after marriage. They had two children, David and Alexander.
2. Sandy Allen (7ft 7¼in – 232 cm)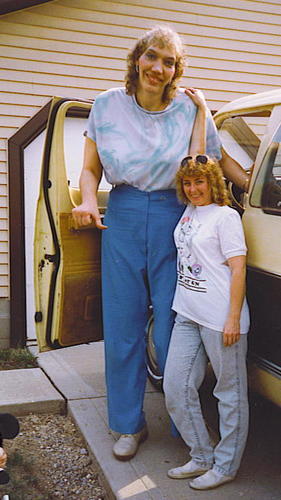 Sandy Allen is the second in the least. Being next to the tallest woman on the earth, Sandy was the tallest till 1976 before her death in 2008. A Guinness Book world record breaker, she was 7ft, 7.5 tall.  Sandy's book, Cast a giant shadow is included in Guinness book of world record since 1976. The tumor was in her pituitary gland that triggered the release of her growth hormones.
1. Yao Defen (7ft 8in – 233 cm)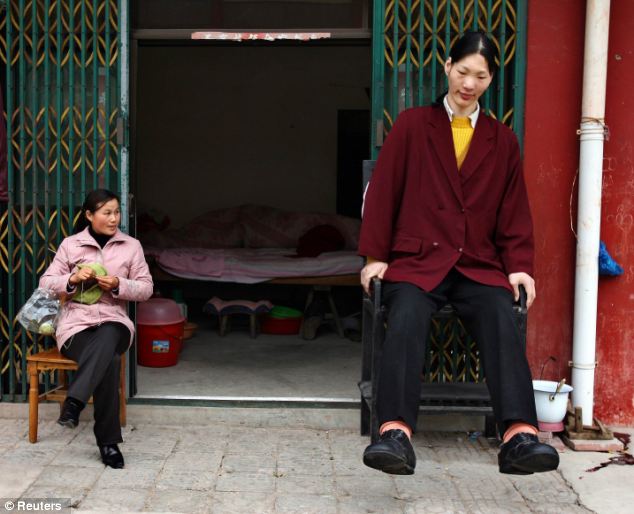 Born in China, this woman rules the list due to a medical disorder, weighing 200kg and having a feet 26(UK), 78(EU) large. A height of 7ft, 8 inches makes her the tallest woman on earth alive. She died at the age of 40 years, on November 13, 2012. Yao was born in a very poor family of farmers in Liuan in Shucheng.
Here are the video of women who NEVER STOPPED Growing