The Indian Premier League has emerged as one of the most popular sporting events in the world since its inception in 2008. The cash-rich T20 tournament has not only increased cricket's popularity throughout the world, but also brought in new fans, with many flocking the stadiums to watch matches live.
With the advent of Indian Premier League, the face of Indian cricket has changed forever, as spectators enjoy the antics of the colourfully dressed cheergirls & Cheerleaders. The new type of T20 cricket has taken many leafs out of football's books. Amongst the many changes in the game, including different rules and unique composition of teams, one of the most exciting and probably the most controversial was the introduction of cheer leaders.
1. This hot cheerleader from Kolkata Knight Riders can certainly make a few heads turn.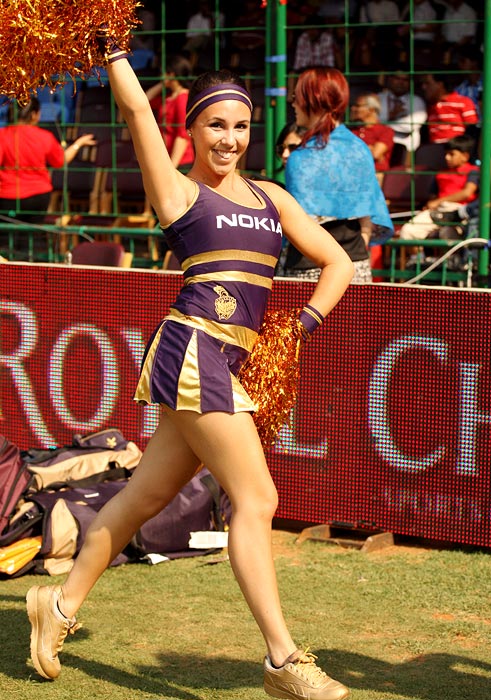 2. Mumbai Indians have given their cheerleaders a lot to celebrate, courtesy of the smashing performances of their players on the field.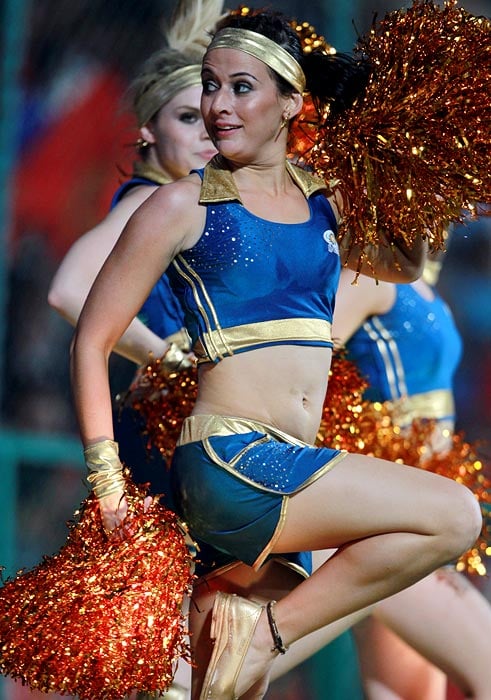 3. This Royal Challengers Bangalore cheerleader is the cynosure of all eyes. Also, don't miss the heena on her hands.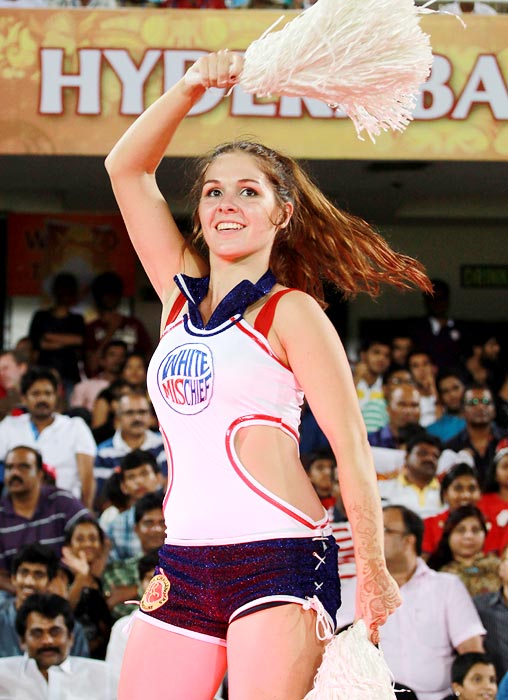 They play a more pivotel role than what some would give them credit for. Celebrating their team's success is paramount for IPL cheerleaders who have kept fans entertained at venues as well as on television sets for past few years. The Board of Control for Cricket in India (BCCI) had promised to ban cheerleaders from the 8th edition of the Indian Premier League (IPL2015). But, the Indian cricket board has gone back on it and the cheer girls are set to be at the stadiums when Pepsi IPL 2015 gets under way on 8th April 2015.
Cheerleaders have always been associated with the Indian Premiere League since the inaugural season of IPL T20 Cricket in 2008.
During IPL matches, Cheer Girls or Cheerleaders performing in stadium in small clothes has become a normal sight. They not only cheer their teams to play well, but also have become an exciting sight for young cricket fans.
4. The Sunrisers Hyderabad cheerleaders are not far behind when it comes to shaking a leg. This pretty lass tries some Bollywood-inspired dances to the delight of fans in the stadium.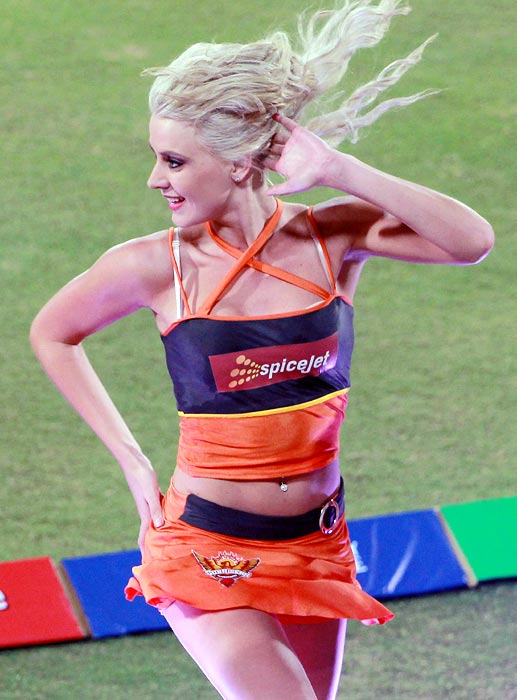 5. Cheerleaders from Sunrisers Hyderabad and Kolkata Knight Riders exchange a Pepsi before the start of their match.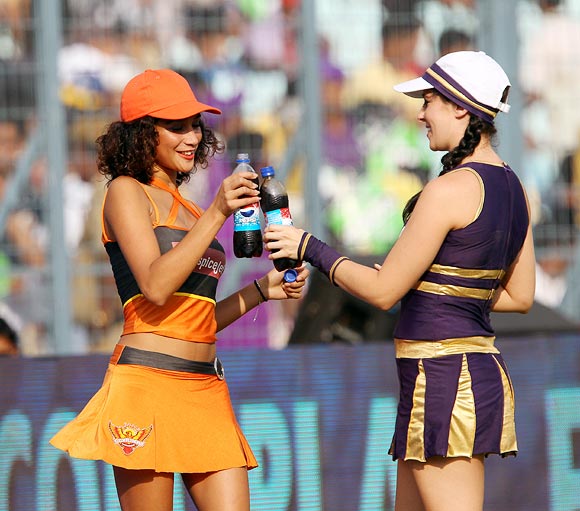 6. Delhi Daredevils are yet to win a match in this year's IPL, having lost four in a row, but their cheerleaders have won quite a few Indian hearts.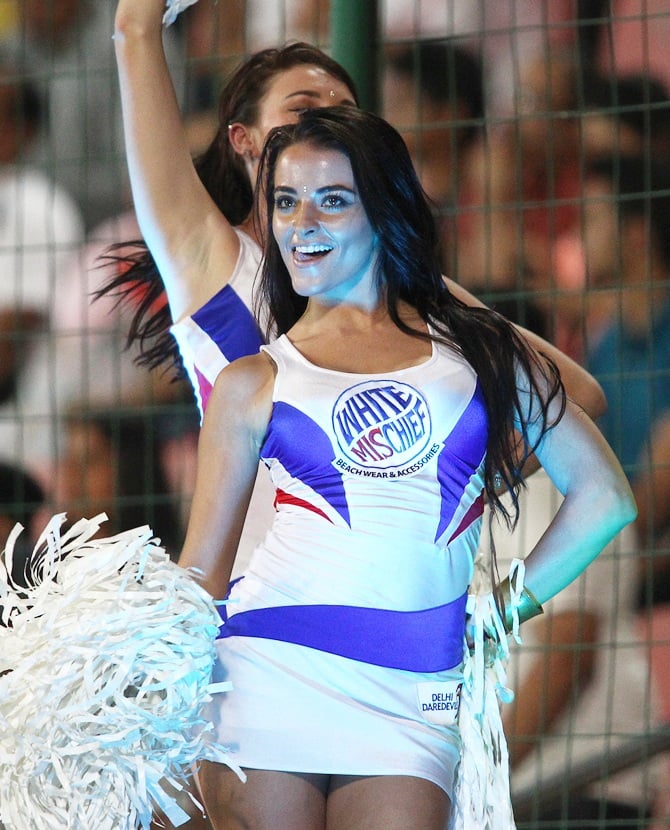 I am sure, there would be many people who who would be eager to watch these cheerleaders once again on their TV sets. As soon as IPL 2015 starts, people would start searching for IPL 2015 Cheerleaders Wallpapers for all the 8 IPL teams which are Royal Challengers Bangalore, Kolkata Knight Riders, Kings XI Punjab, Chennai Super Kings, Delhi Darevils, Rajasthan Royals, Mumbai Indians, Sunrisers Hyderabad. Since last few years, IPL Cheerleaders have been under fire for wearing short dresses and also the style of dancing they display during IPL matches.
7. This blondie makes for a ravishing picture as she makes does some sizzling moves.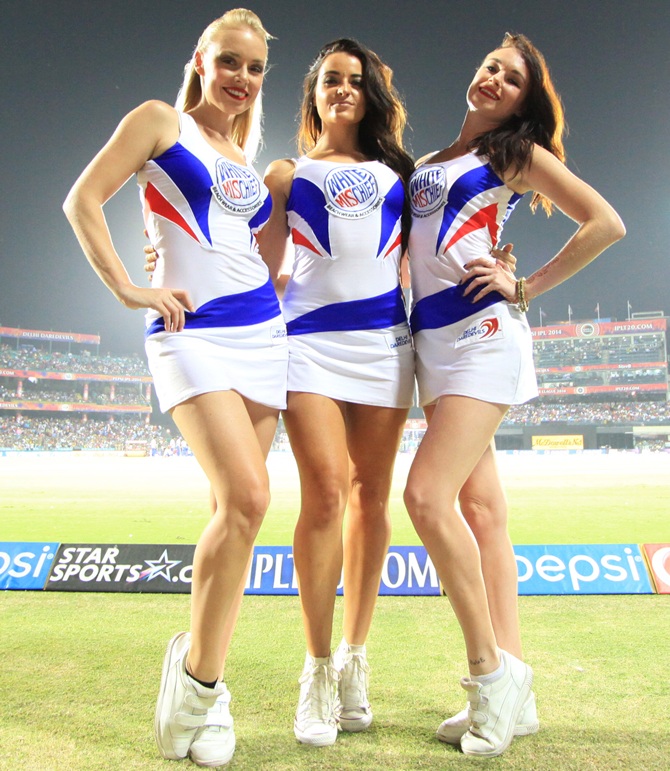 8. The cheerleaders of Chennai Super Kings make a pretty picture in blue and gold.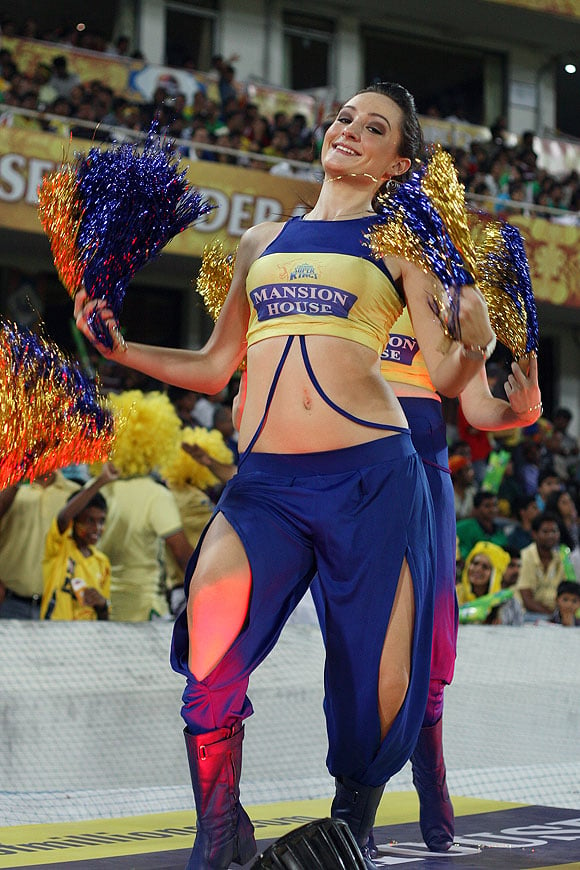 9. One can easily spot the shy look but that didn't stop this cheergirl from letting her hair down!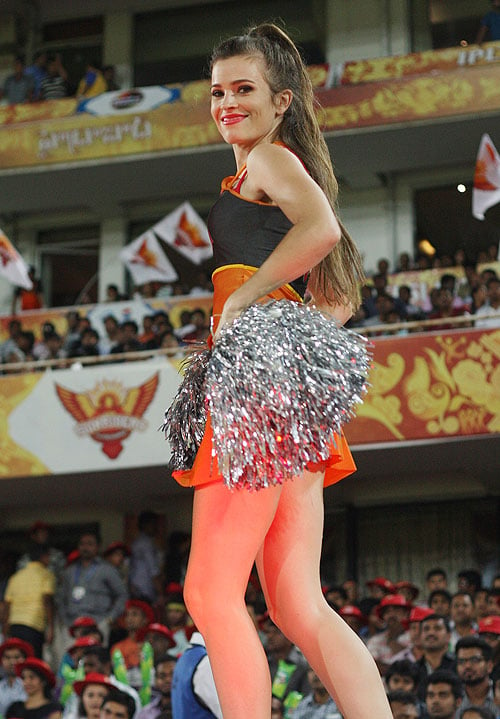 10. Evidently, this cheeleader was having a good time while it rained sixes and fours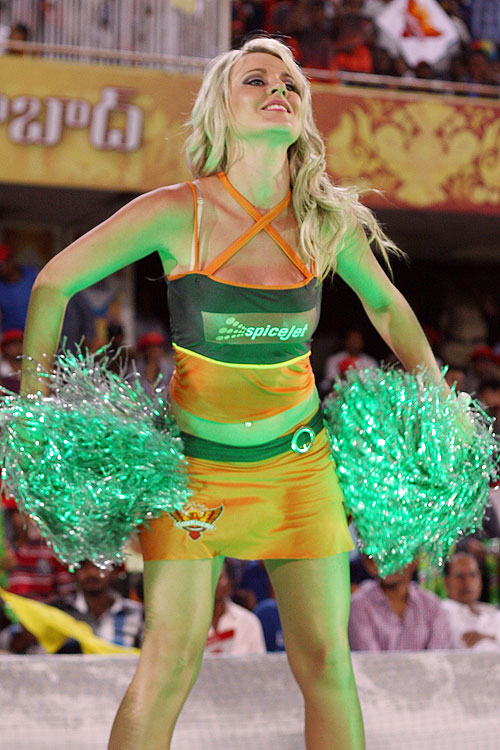 11. Deepika Padukone posing with the cheerleaders on the sets of Extraaa Innings IPL T20 at RK Studios in Mumbai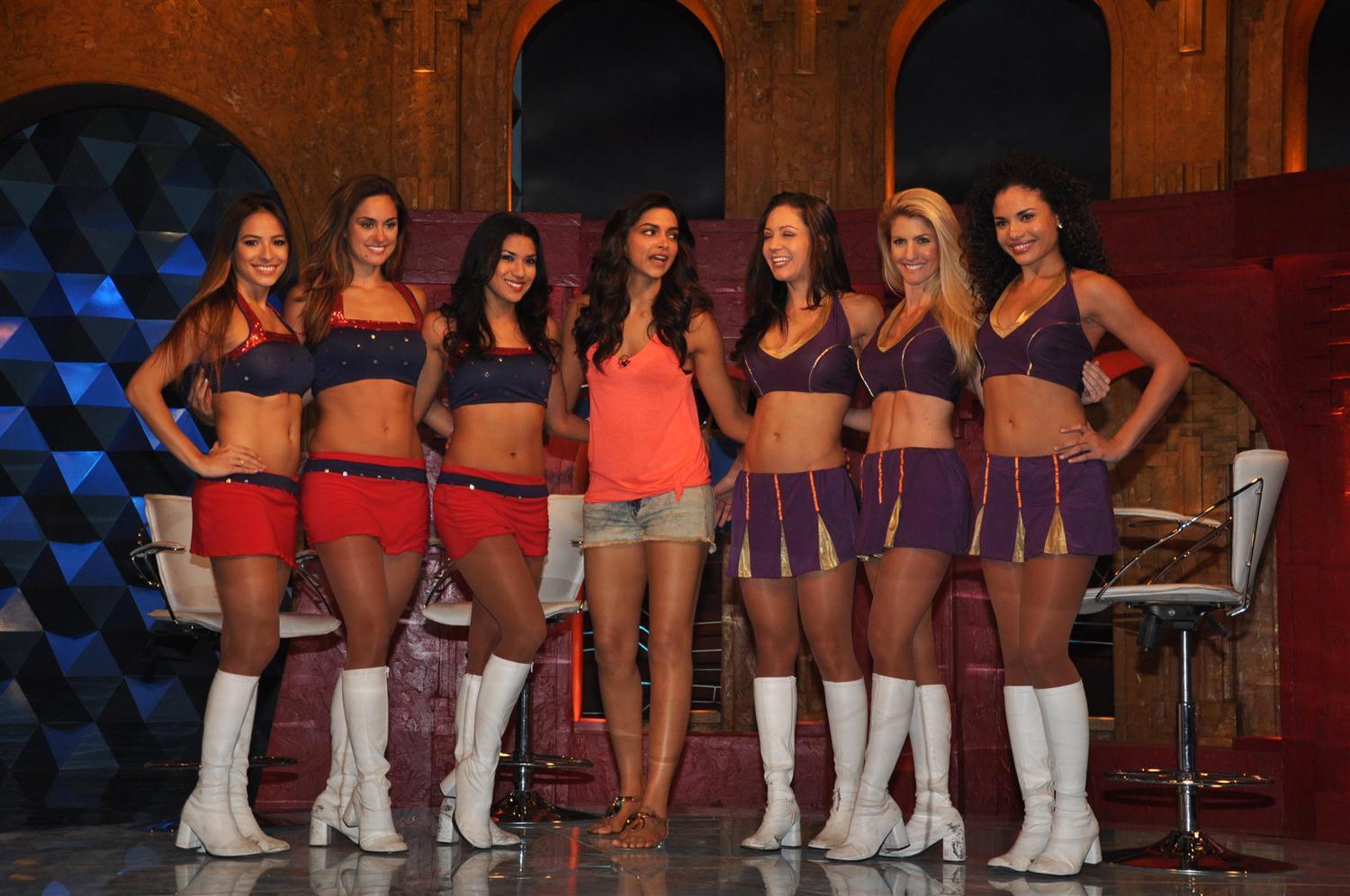 12.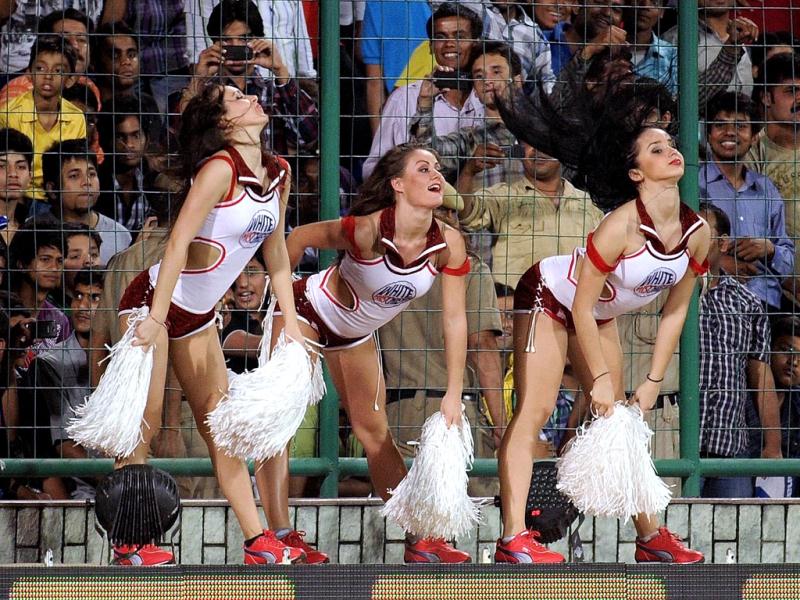 13.
14.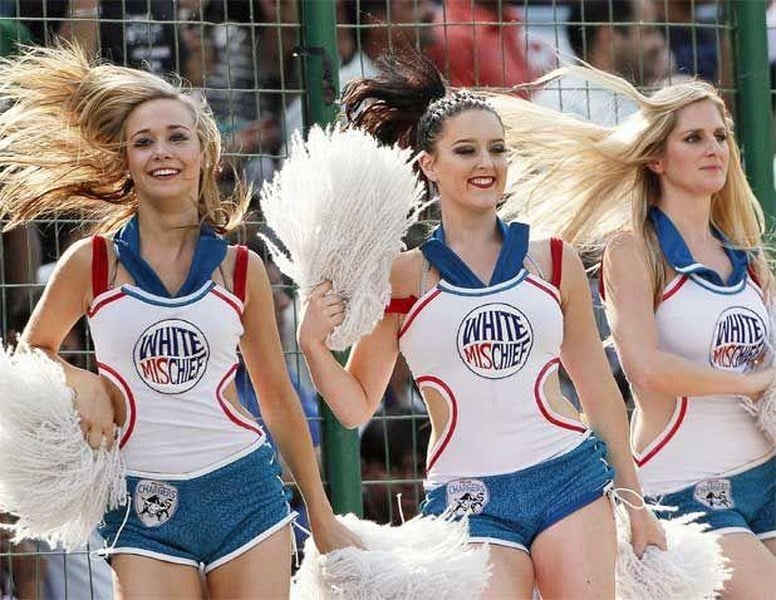 15.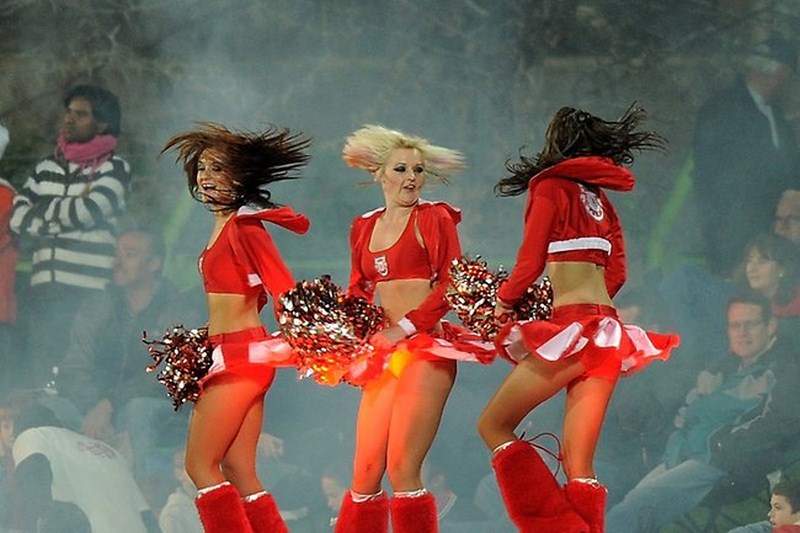 16.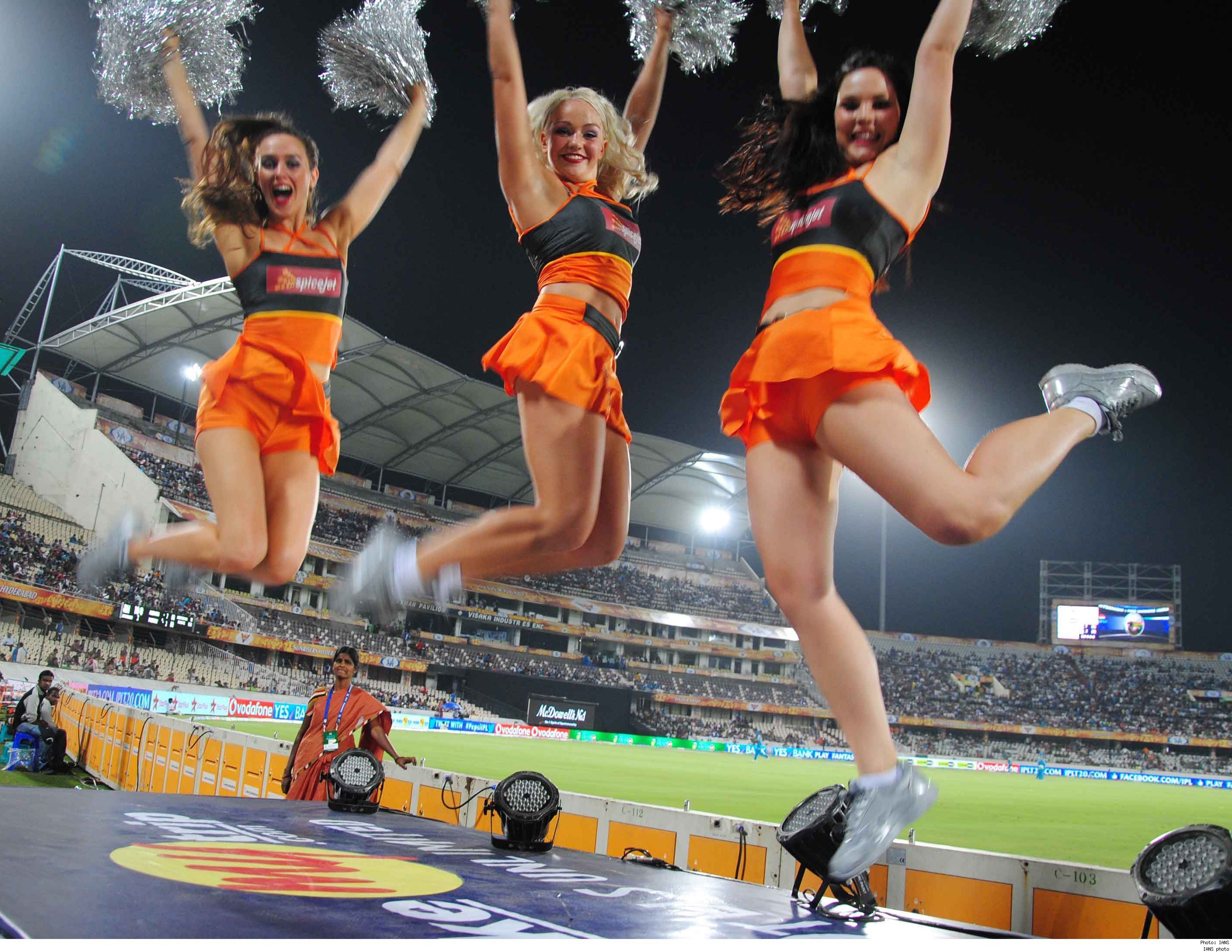 17.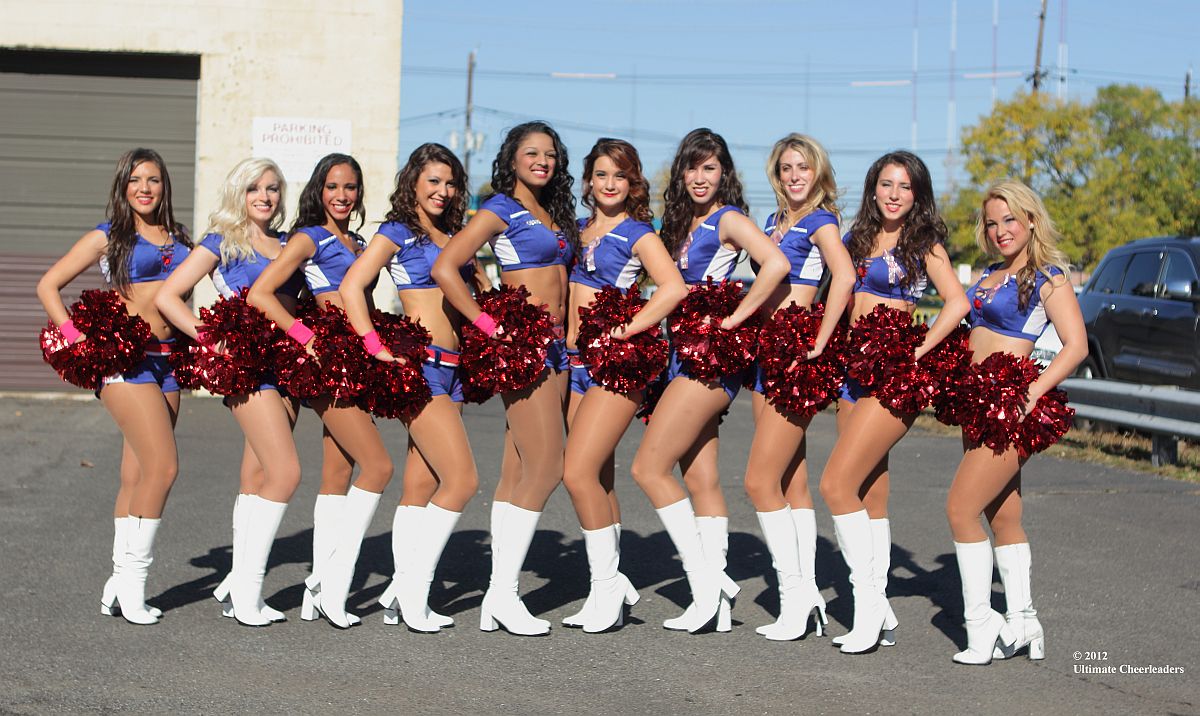 Hope you loved these photos of Cheer girls.We will soon update phtos and images of cheerleaders of different IPL Teams in best and naughty looks.
What do you think About Thess Bombshell Beauties ? Are we Missed Your Favorite ! Tell us your comments below.
Click Here 15 Photos Of Hot, Sexy & Beautiful Female Cricketers
Click Here Lisa Sthalekar: Indian Orphanage Become Greatest Australian Women's Cricketer
Click Here 8 Hot & Sexy Anchors, Reporters & Presenters Who Brings Glamour In Cricket