It's a real struggle to figure out what to feed these insanely picky little children. They'll happily eat their boogers, but anything with the word gourmet or displaying the color green will cause an immediate tantrum to rupture.
The reality is, kids are drunk little people. As parents, it's our job to love them, teach them life skills, keep them safe and out of trouble, and to guide them to become kind and productive human beings. This is difficult because kids are often alarmingly fearless and insanely curious, a combination that's a magnet for trouble.
Here is an Experience shared by Mom Of Two Boys In 25+ Comics With A Feline Twist
Being a parent is weird. Sometimes it's great and sometimes it's downright horrible.
One thing we have found though, is that it is usually pretty funny – well, at least after the kids have gone to bed!
Here's a comic I write about my experiences as a mom of 2 boys, mixed up with a generous helping of "strange animal facts".
#1.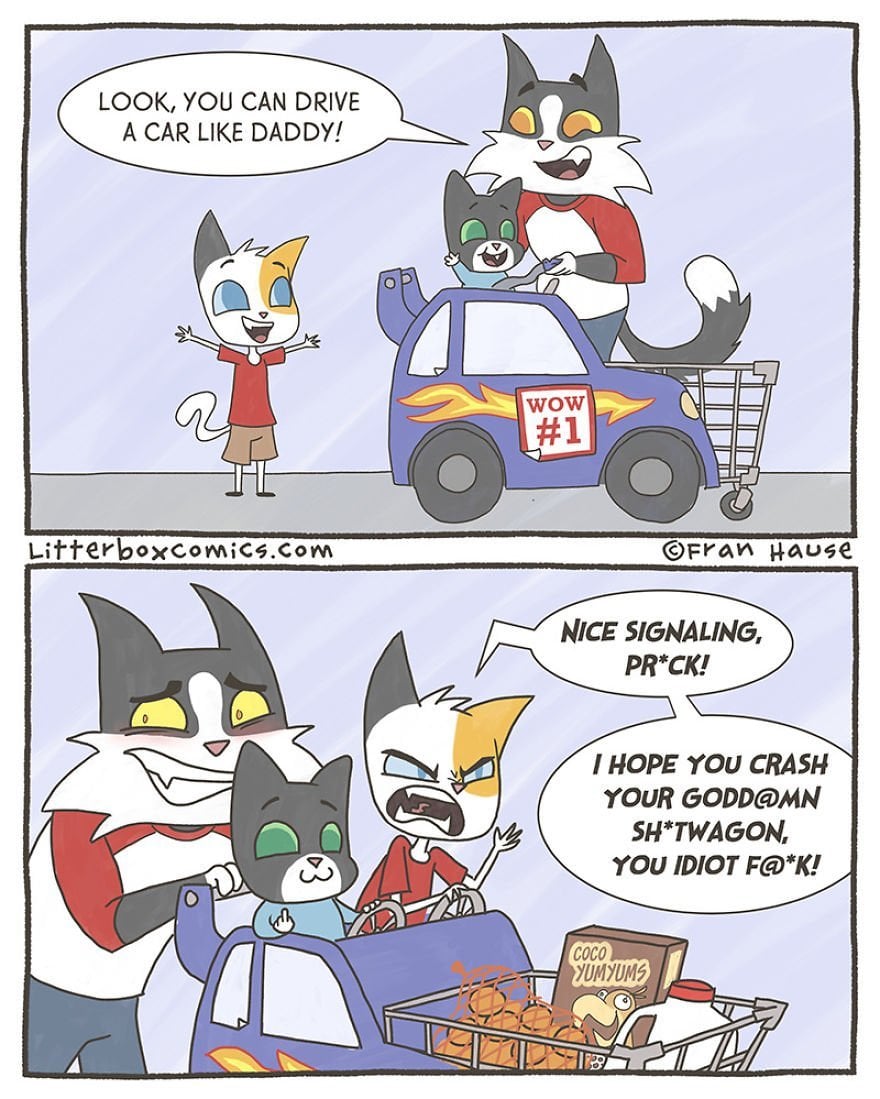 #2.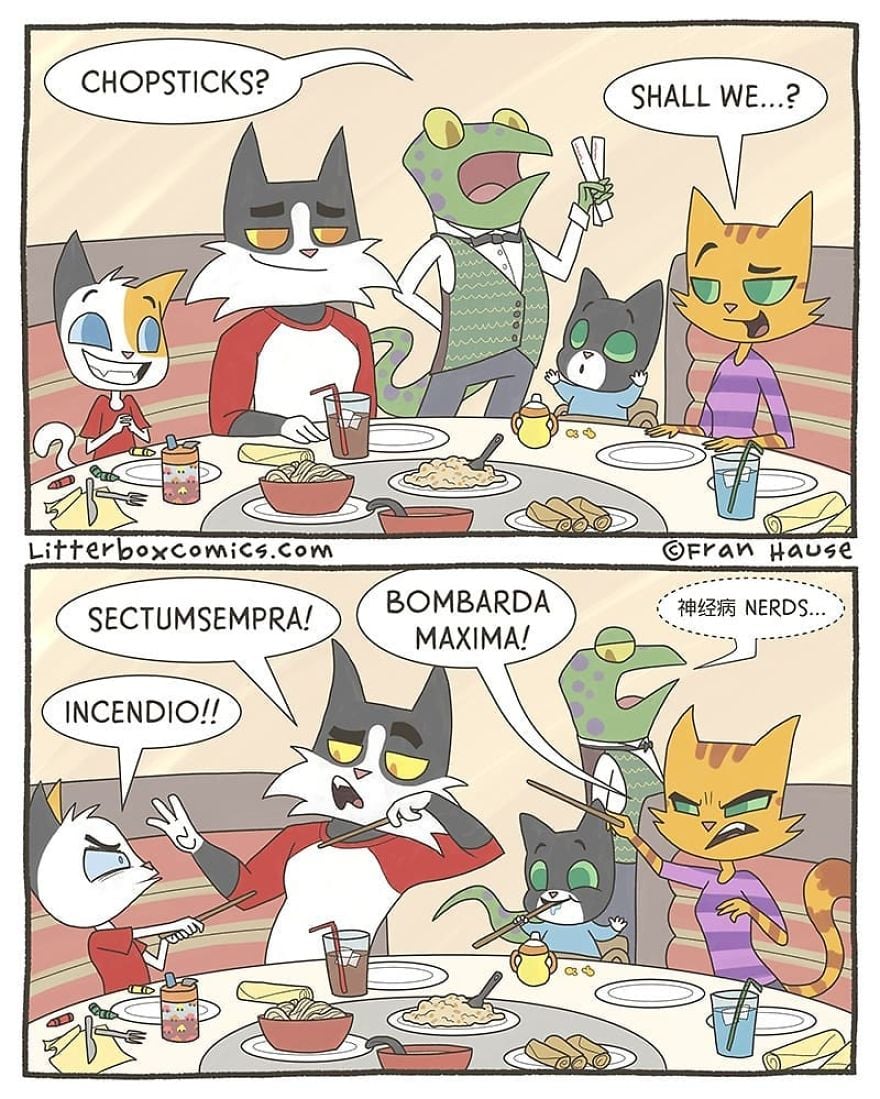 #3.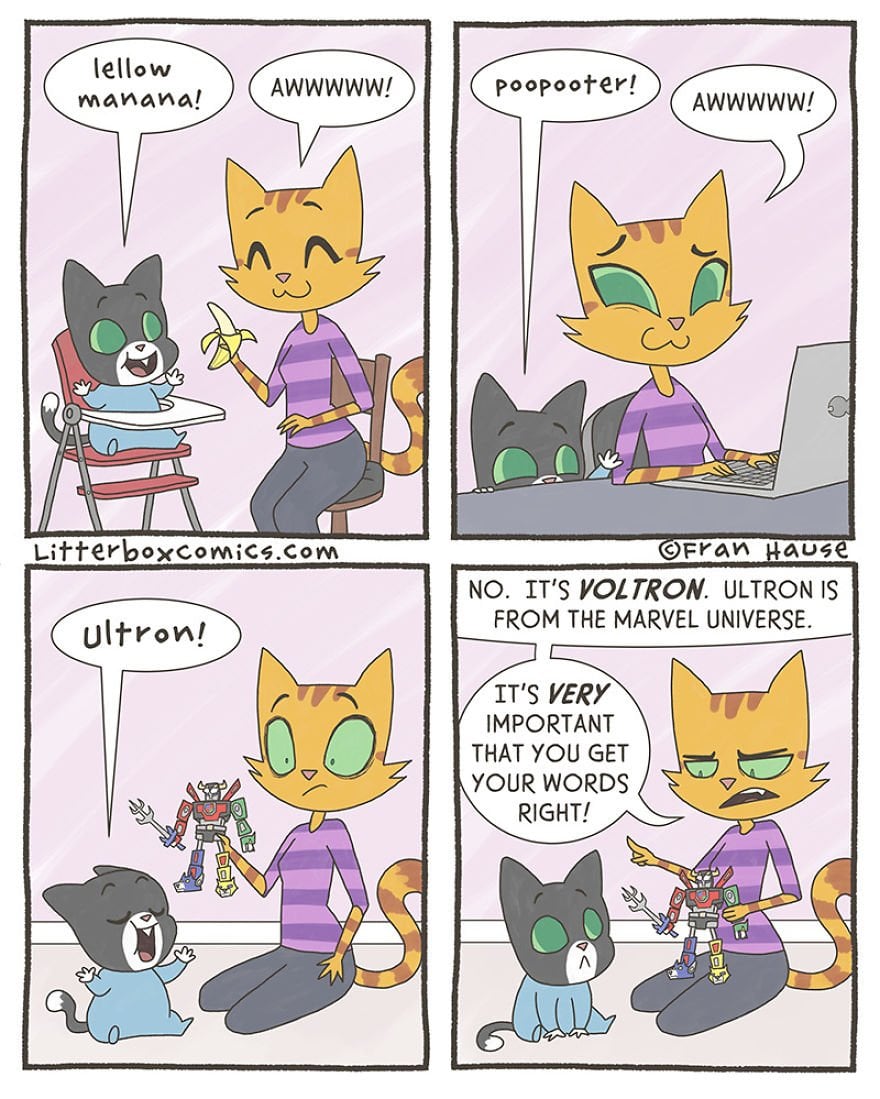 #4.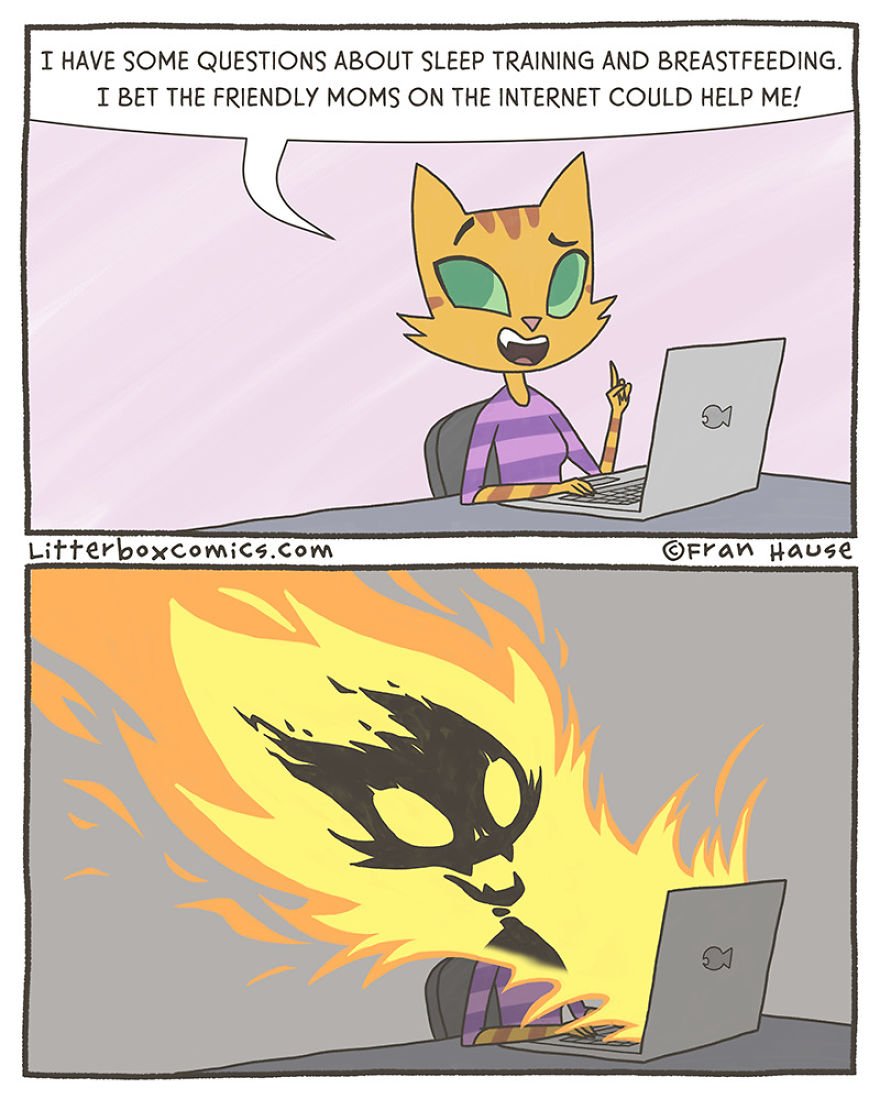 #5.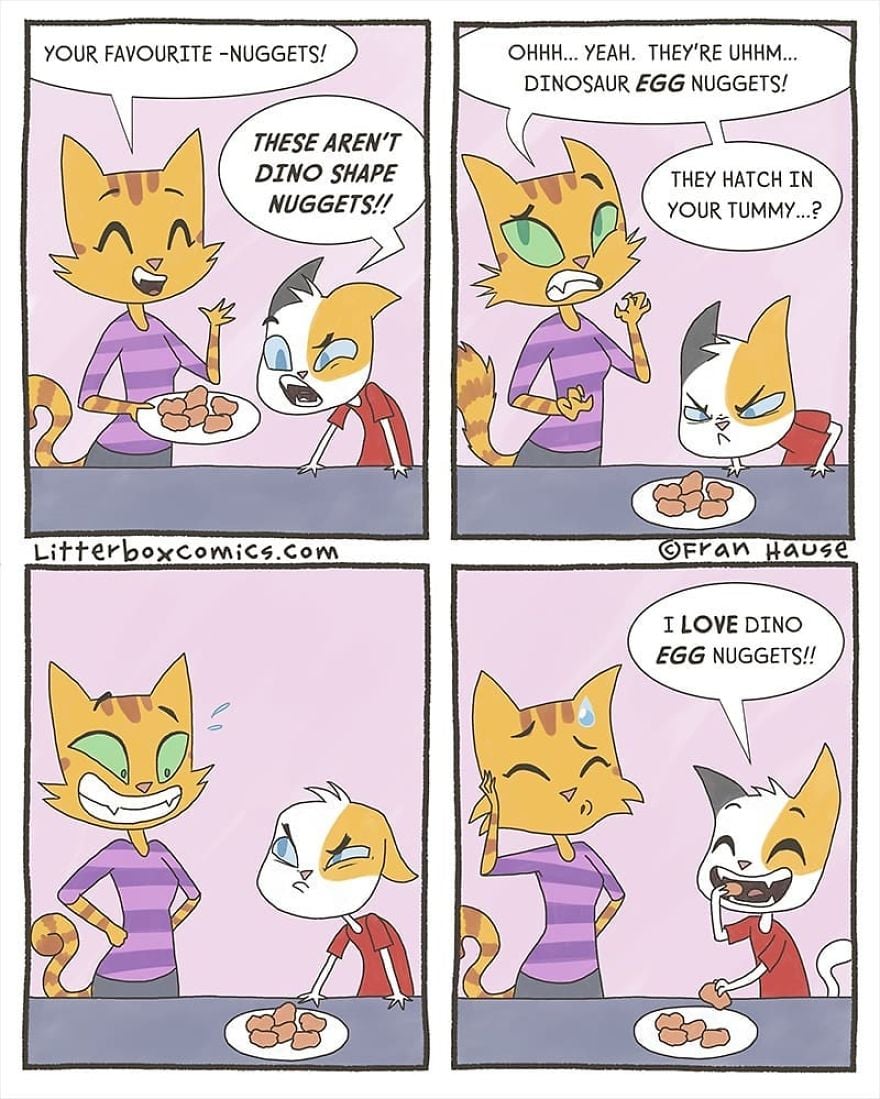 #6.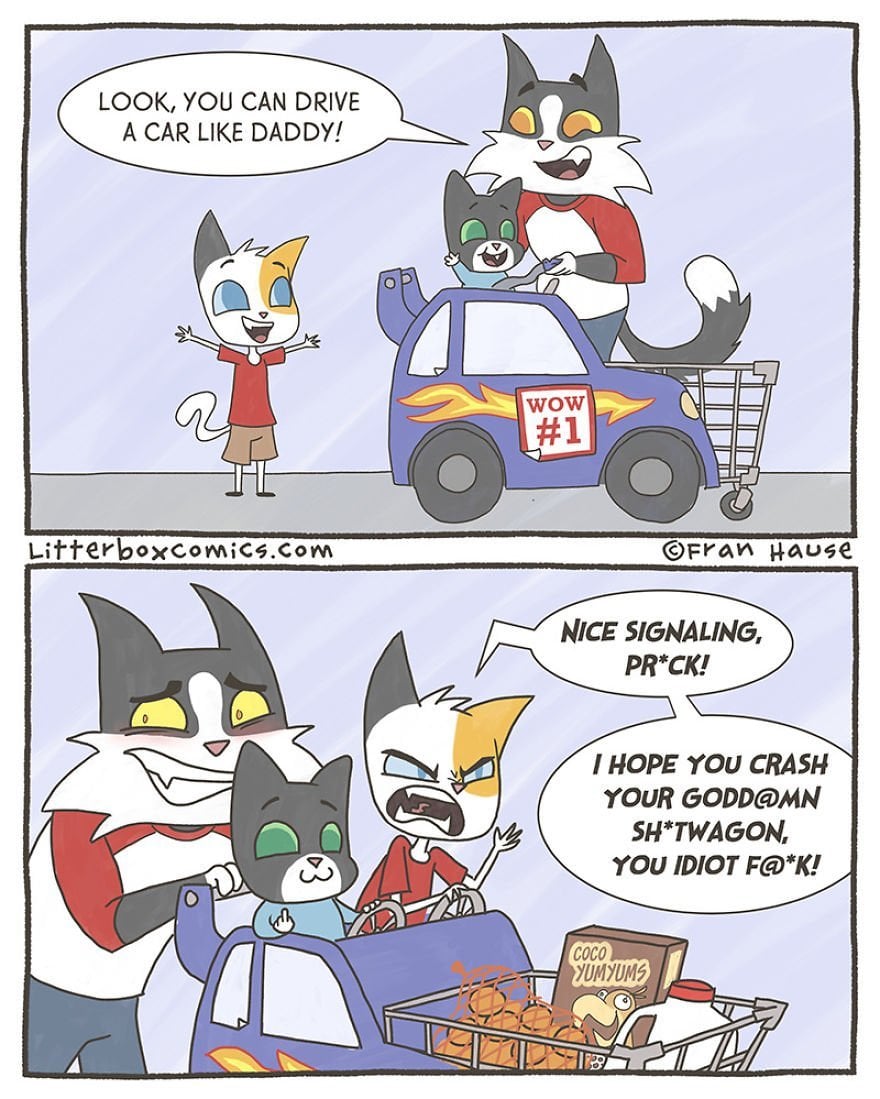 #7.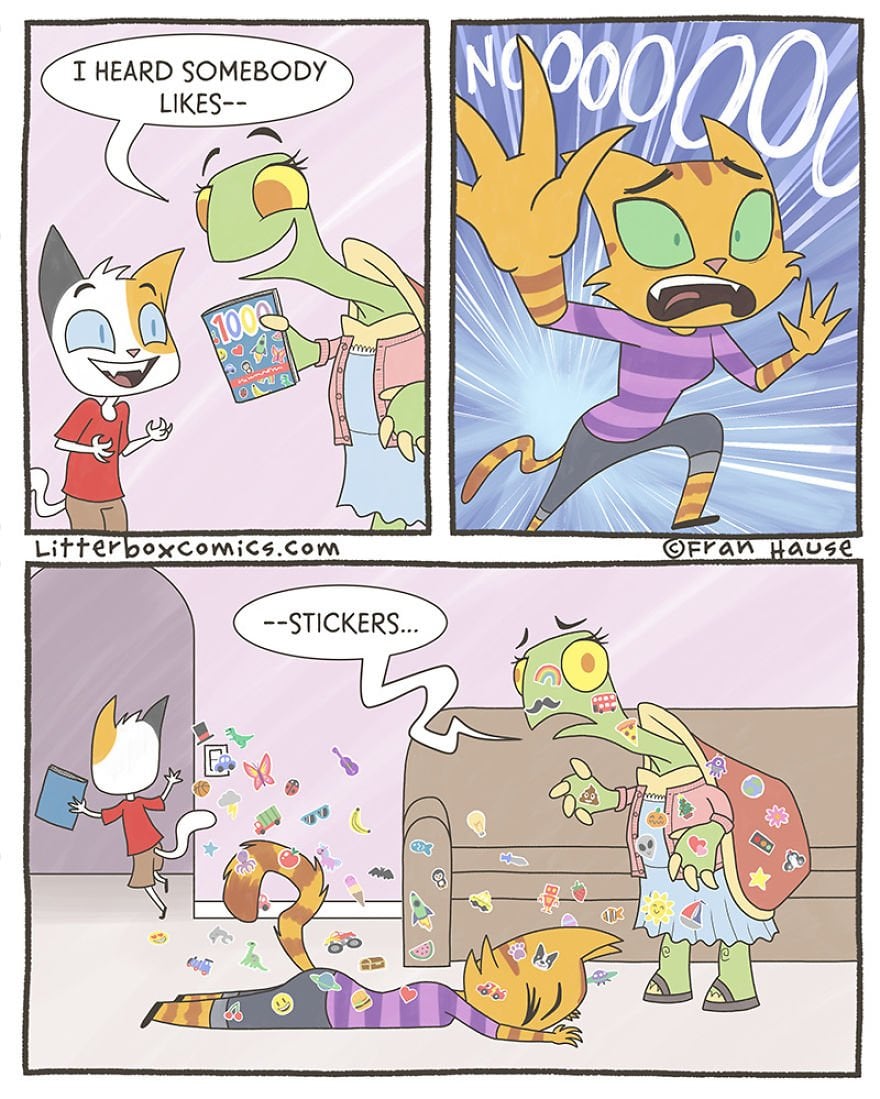 #8.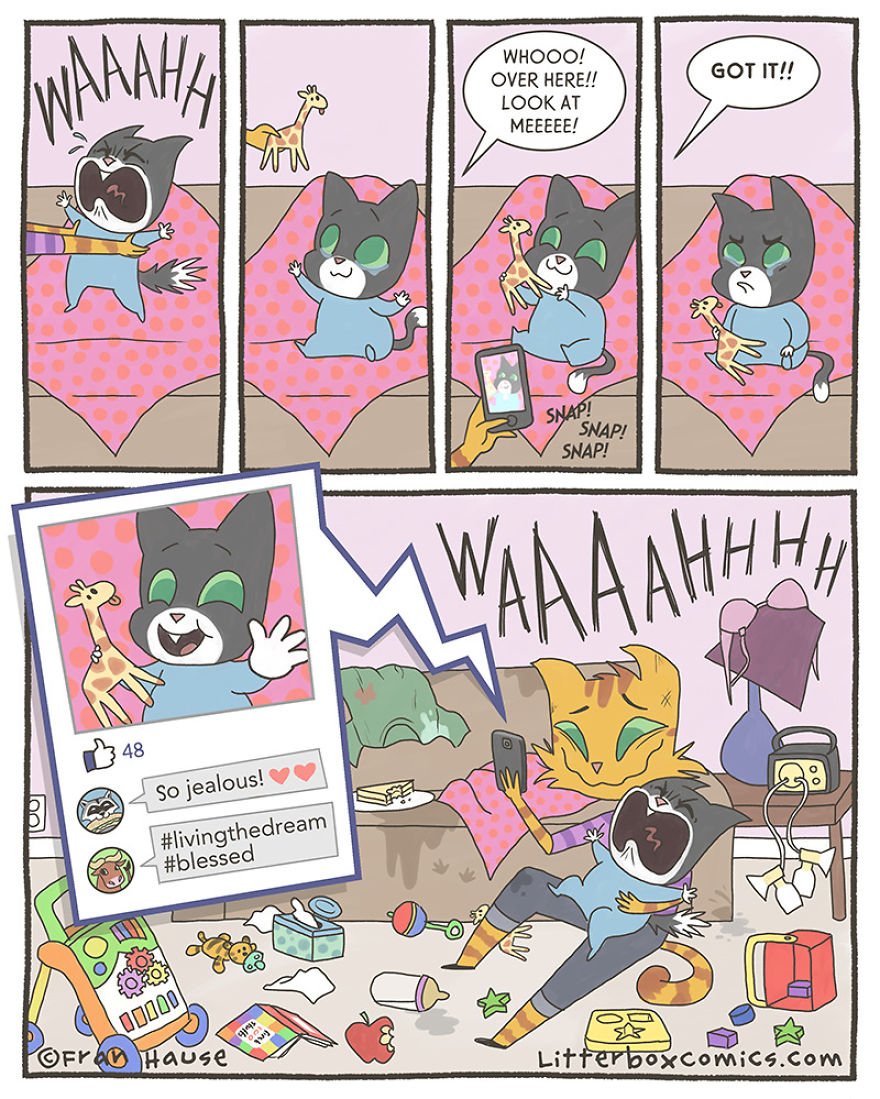 #9.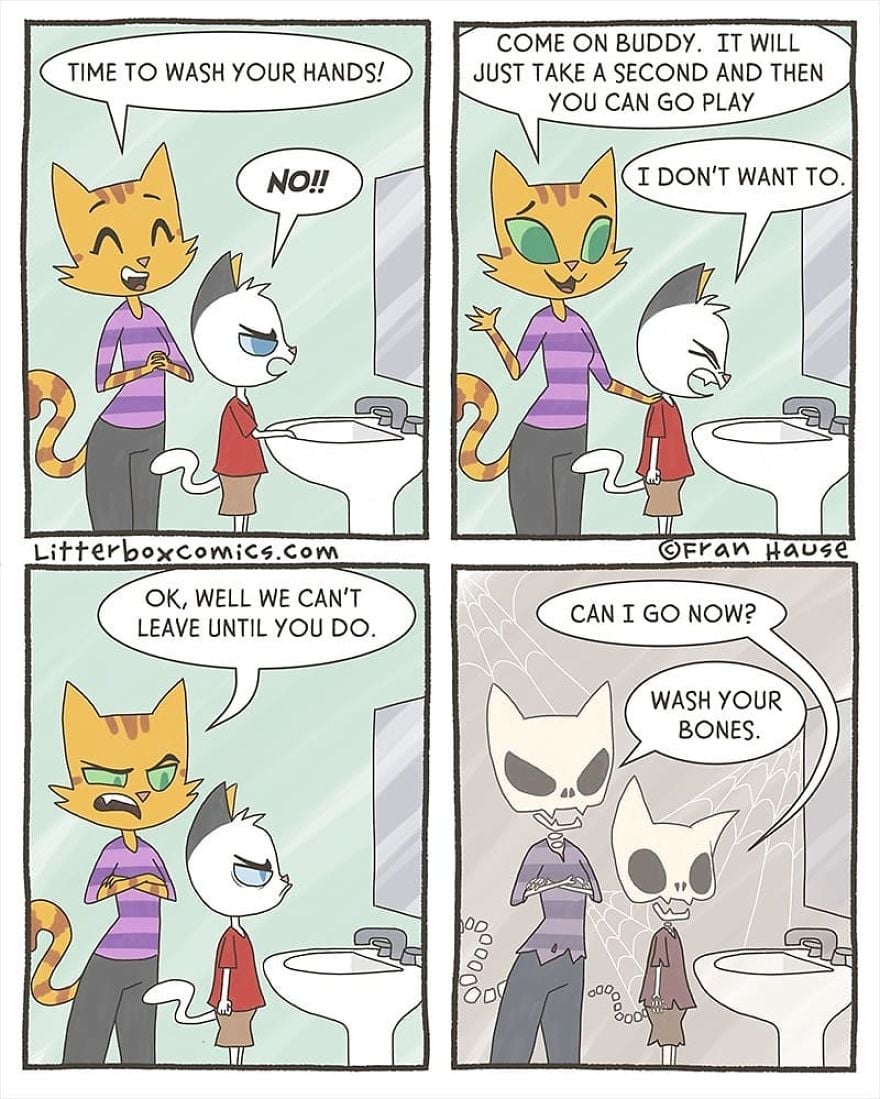 #10.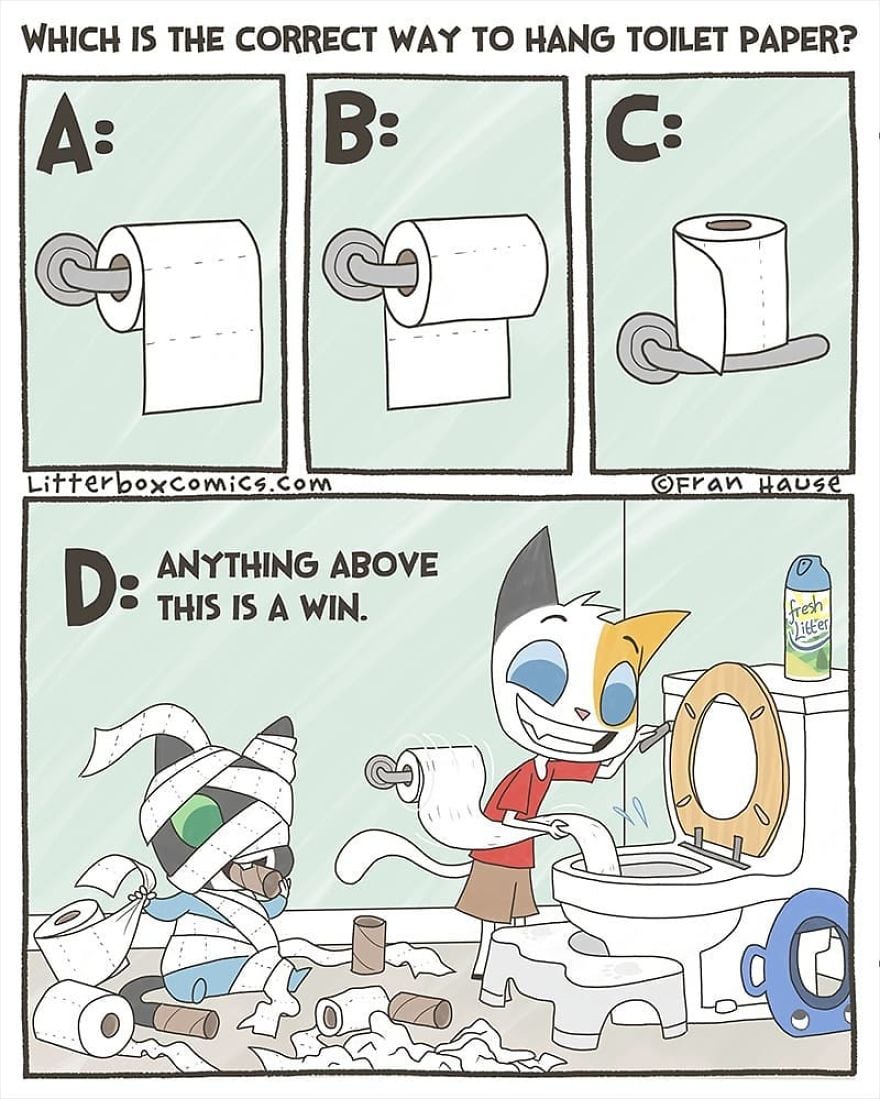 #11.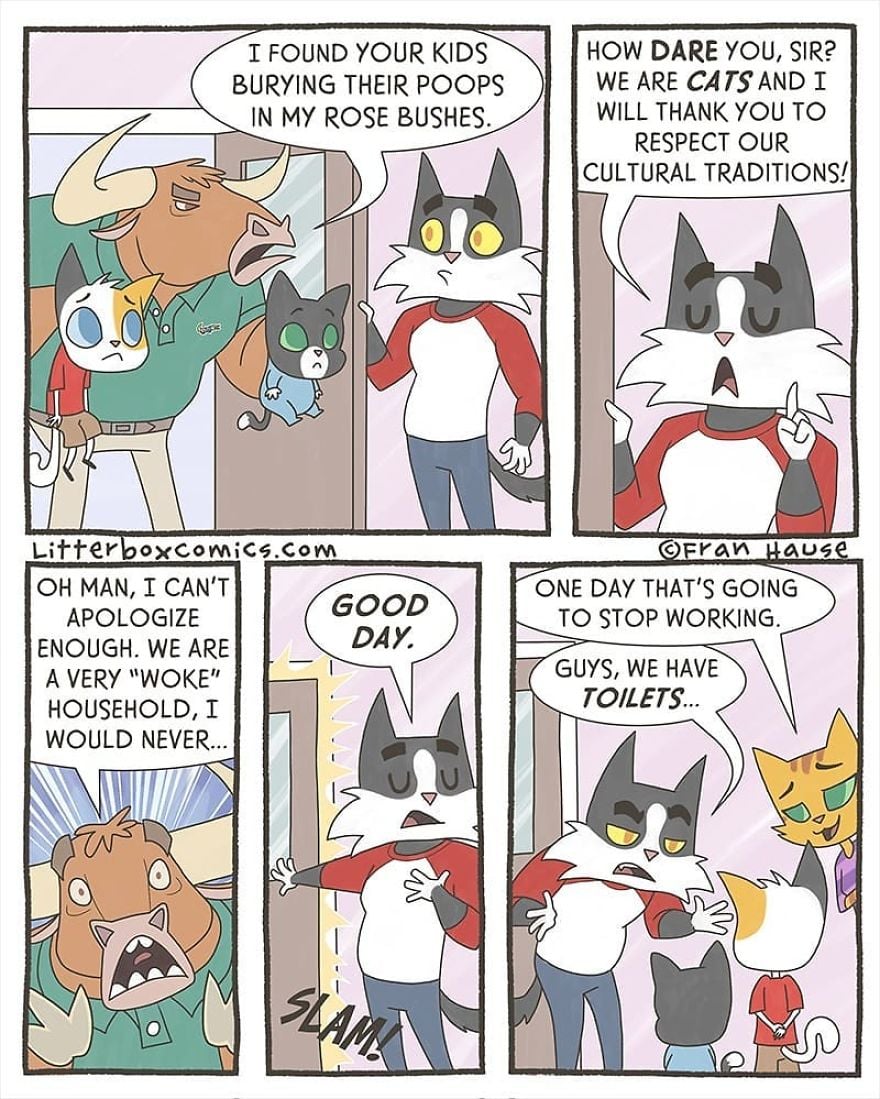 #12.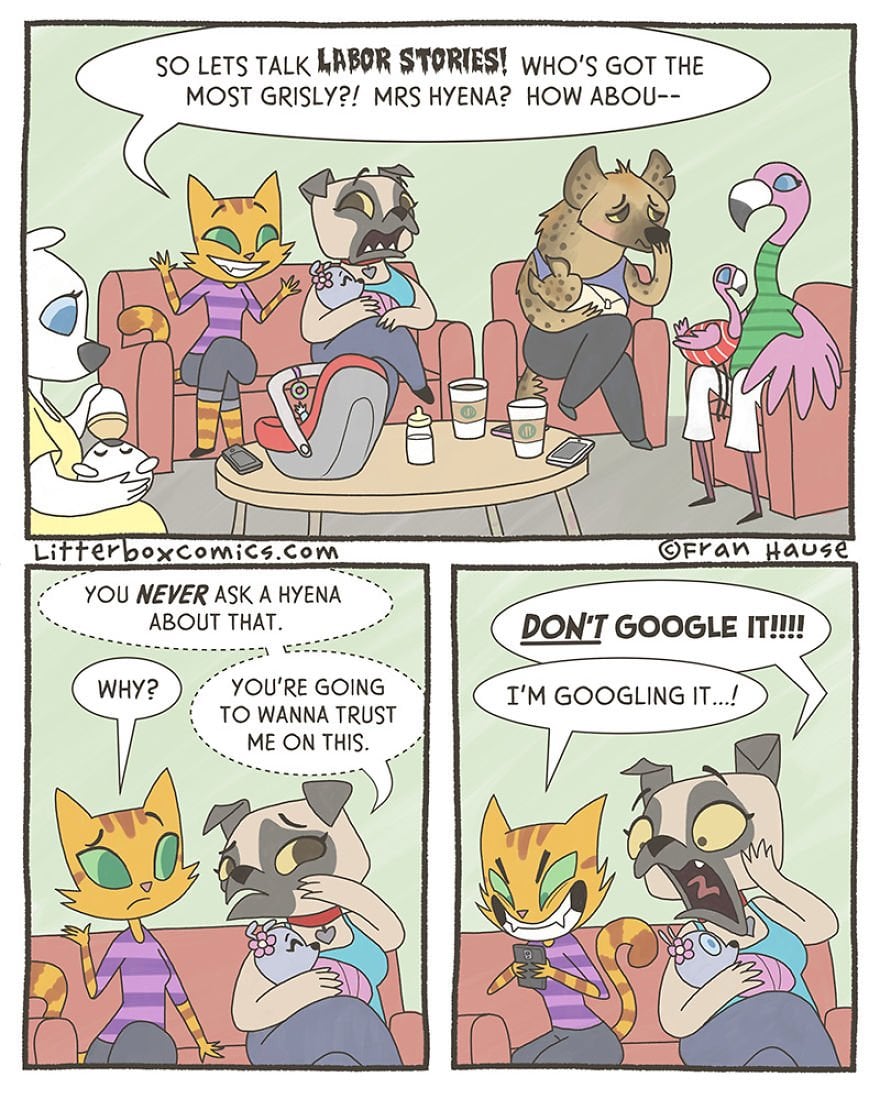 #13.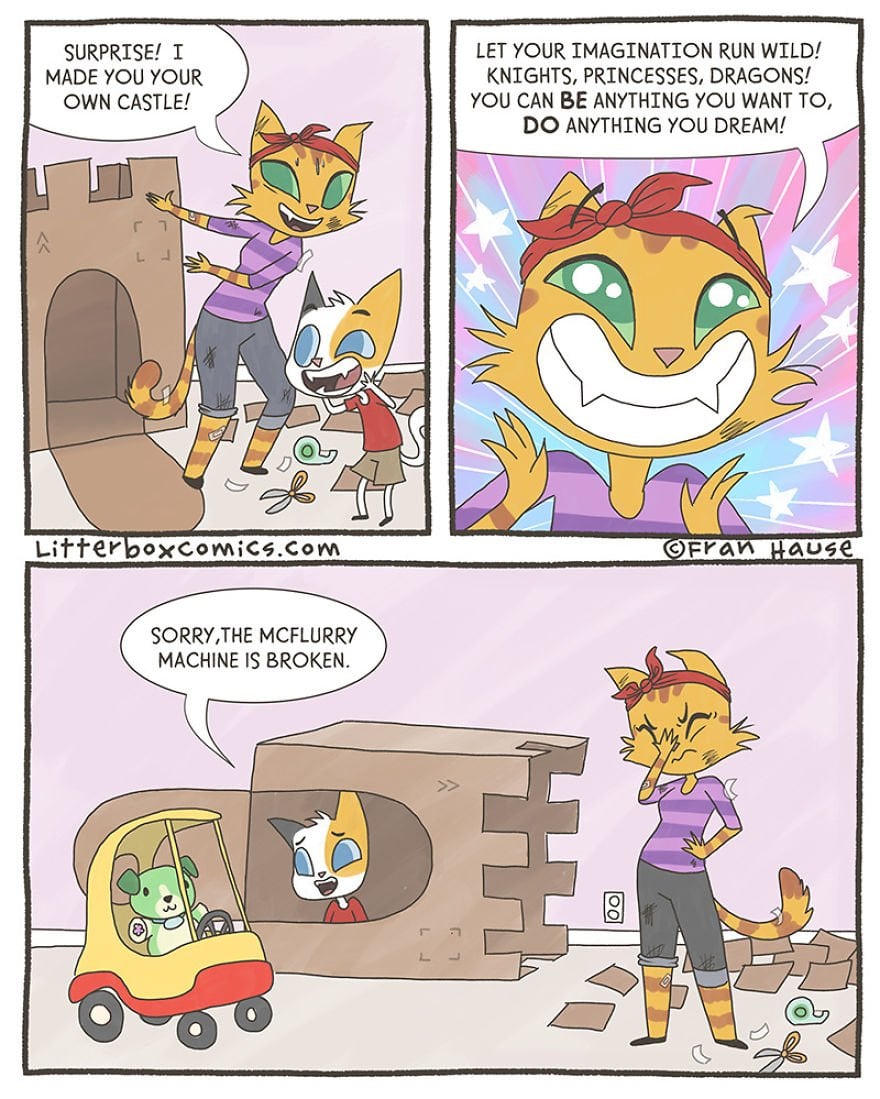 #14.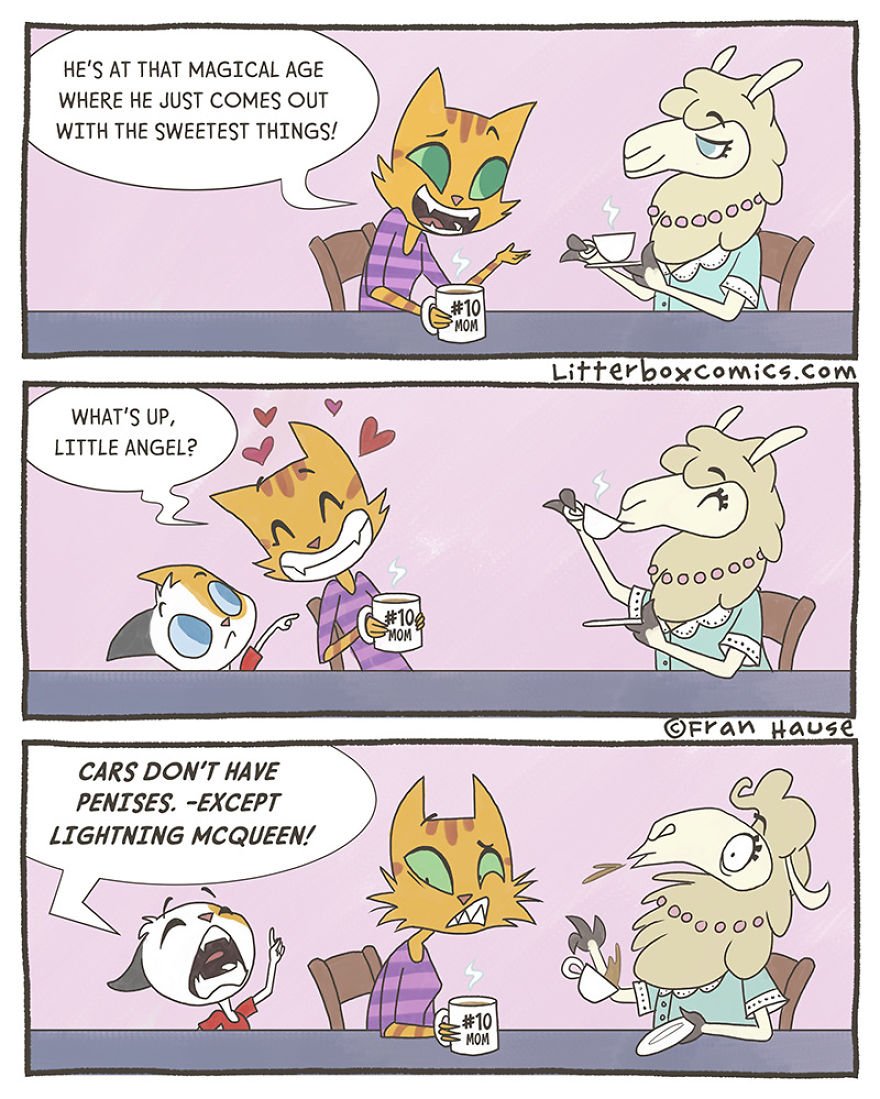 #15.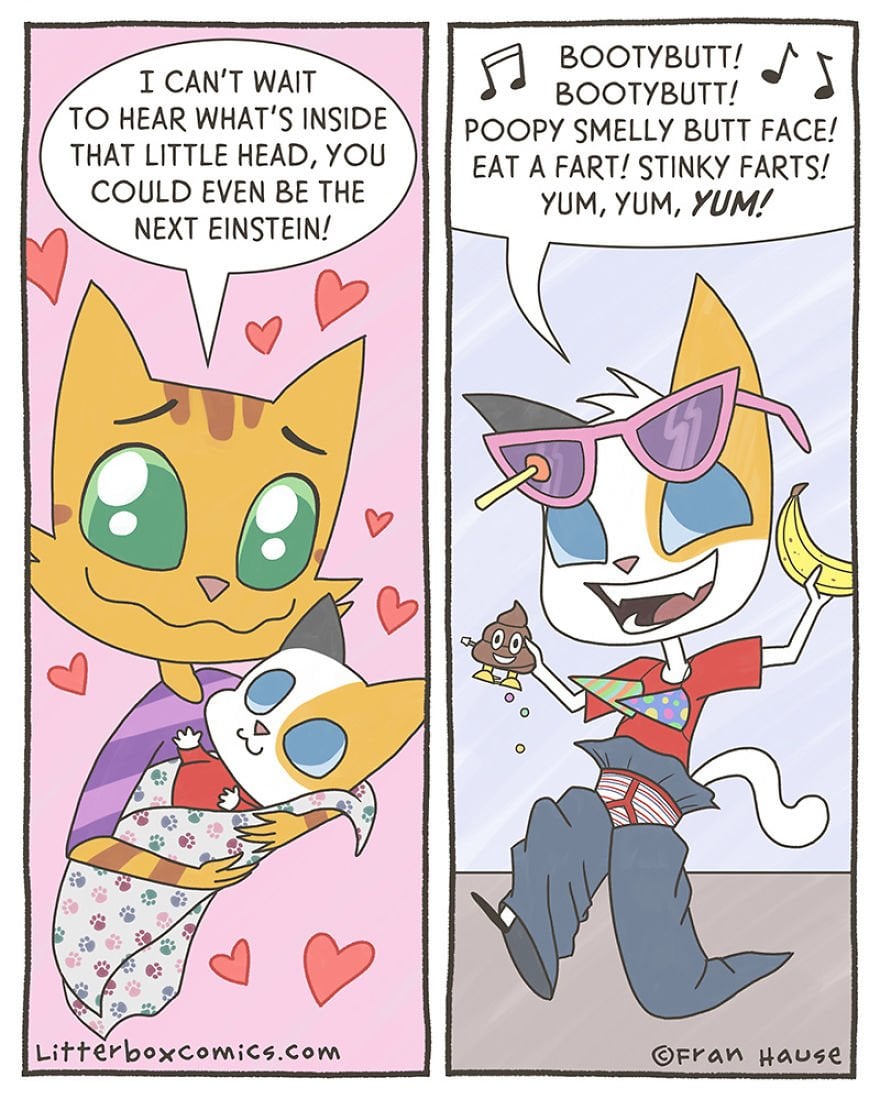 #16.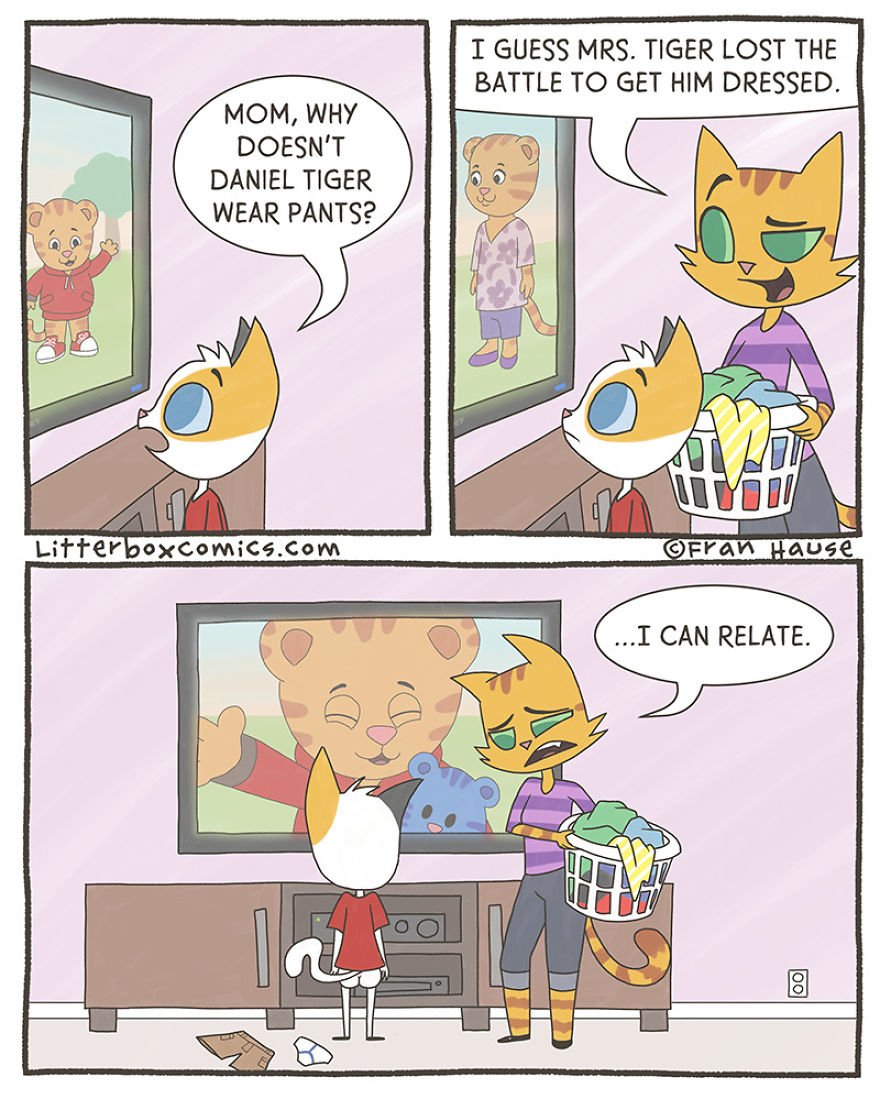 #17.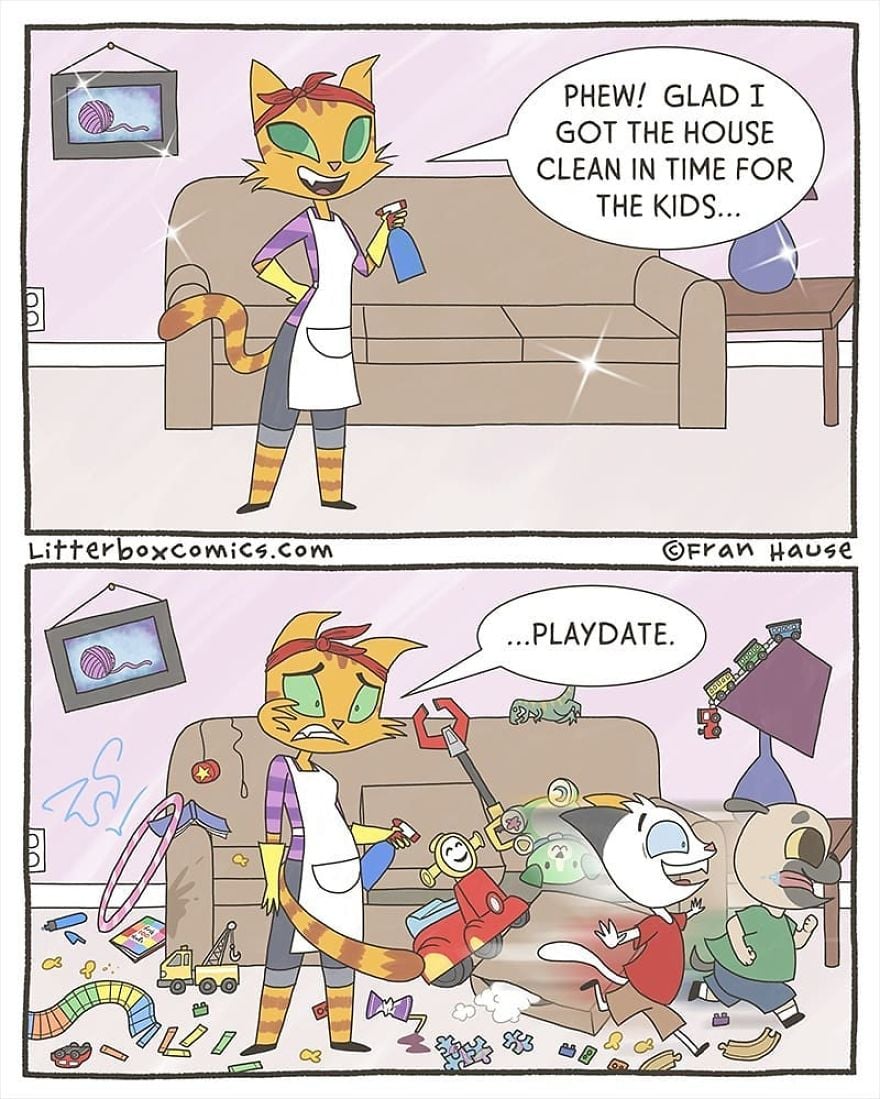 #18.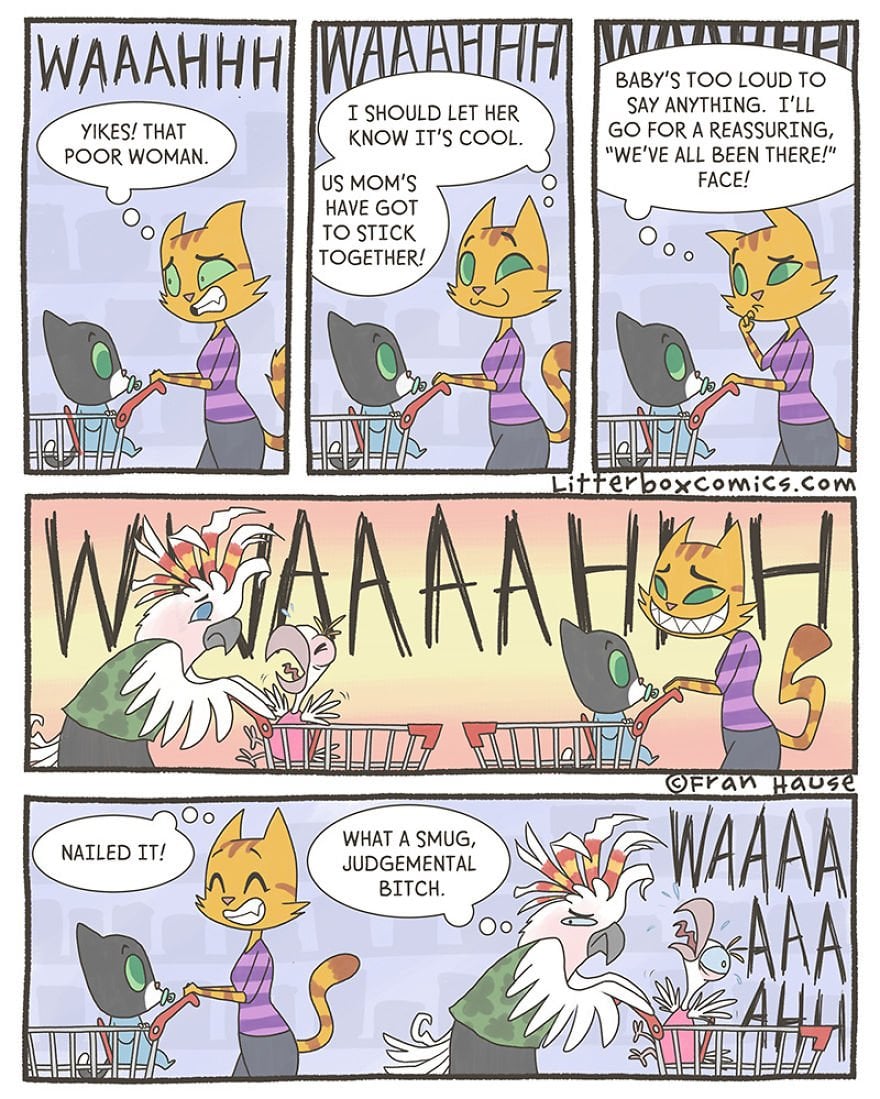 #19.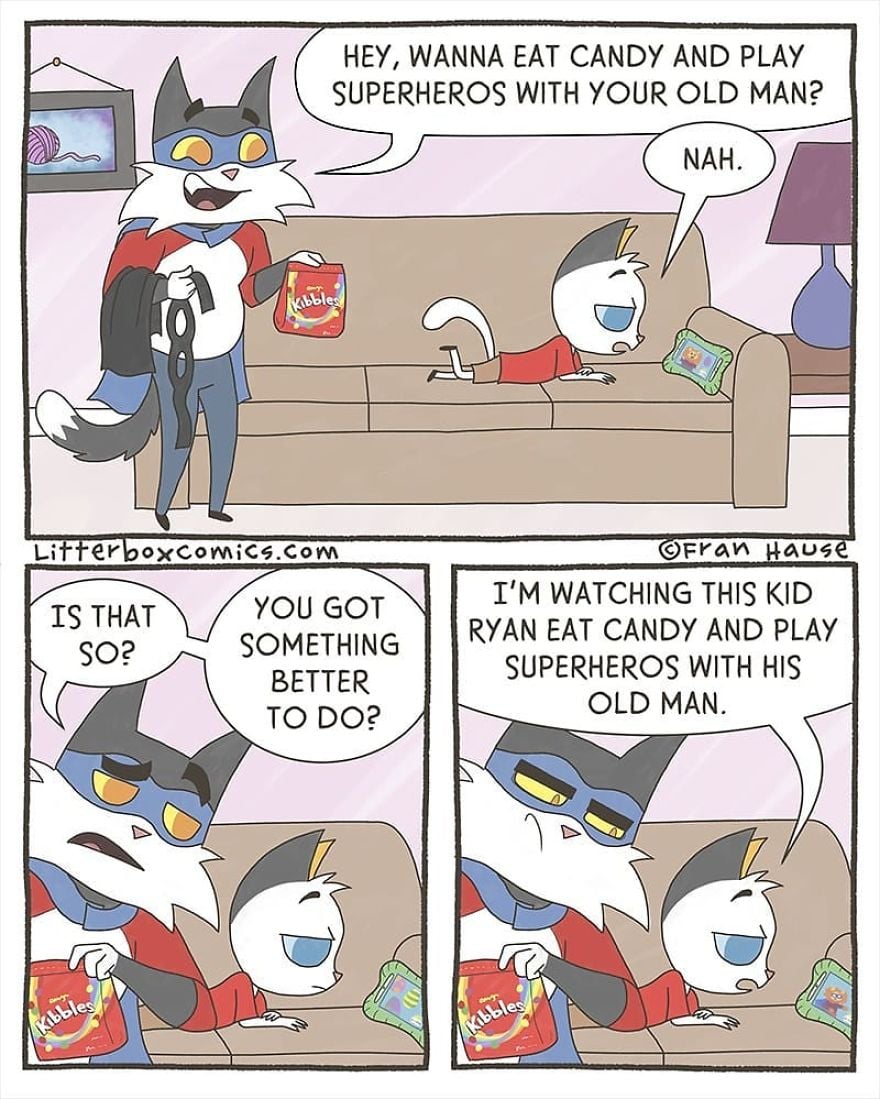 #20.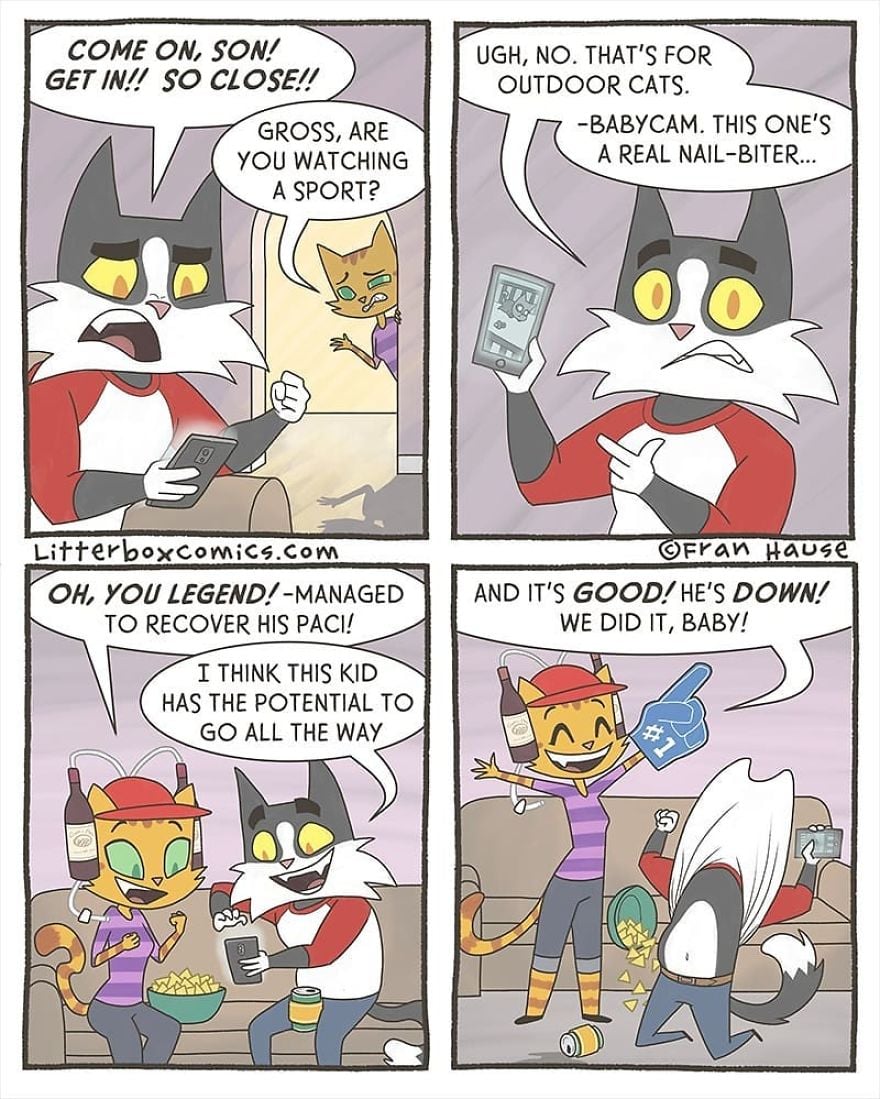 #21.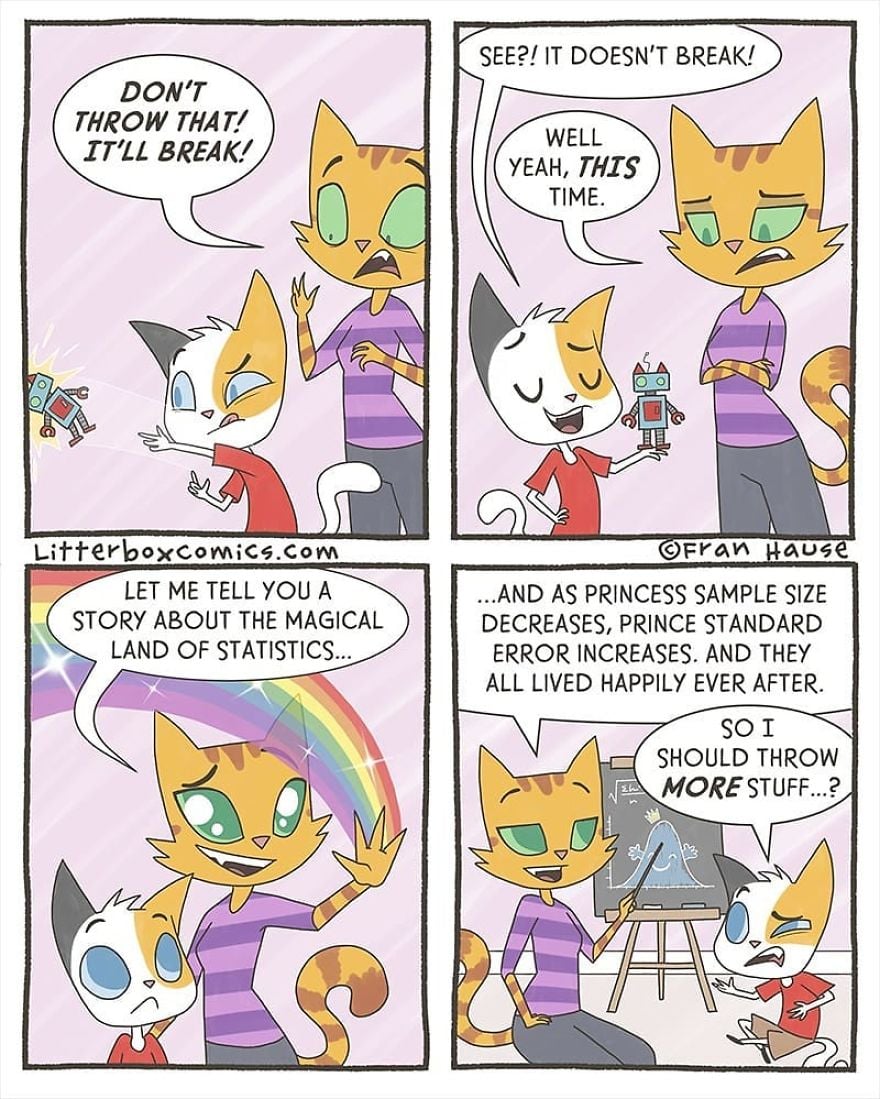 #22.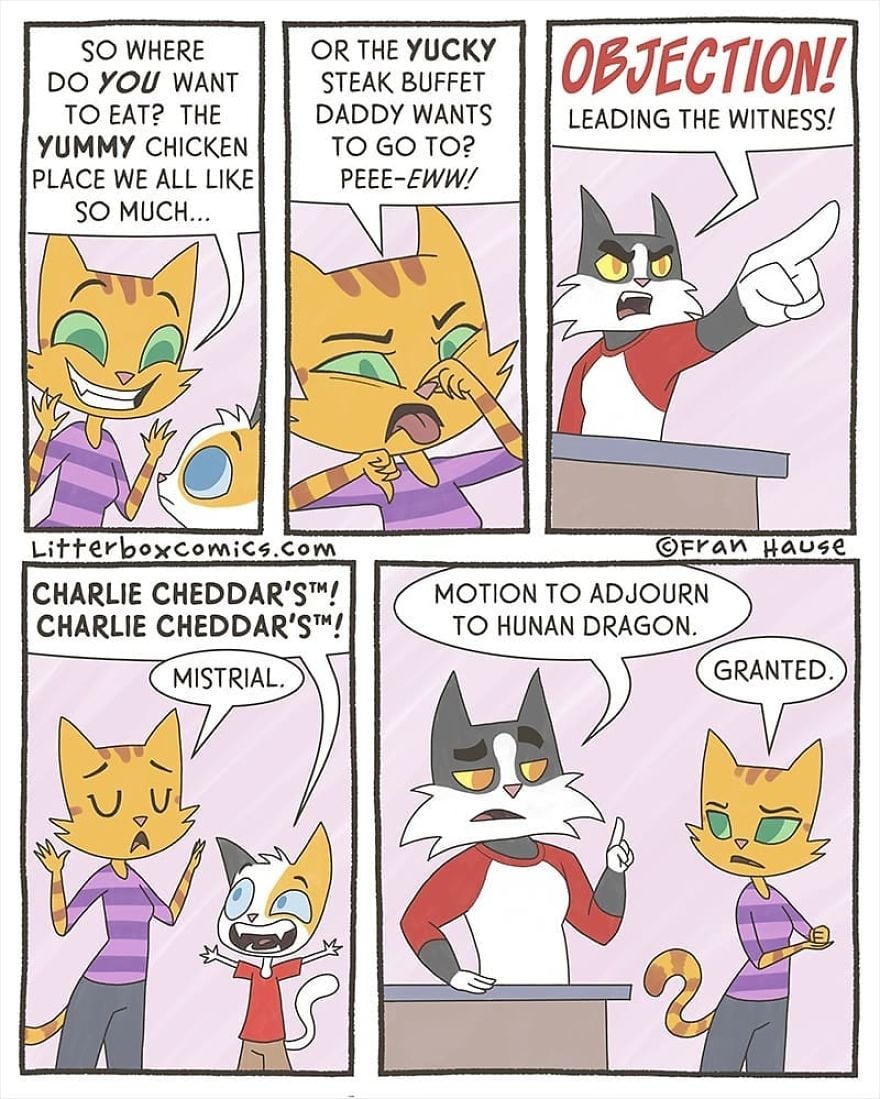 #23.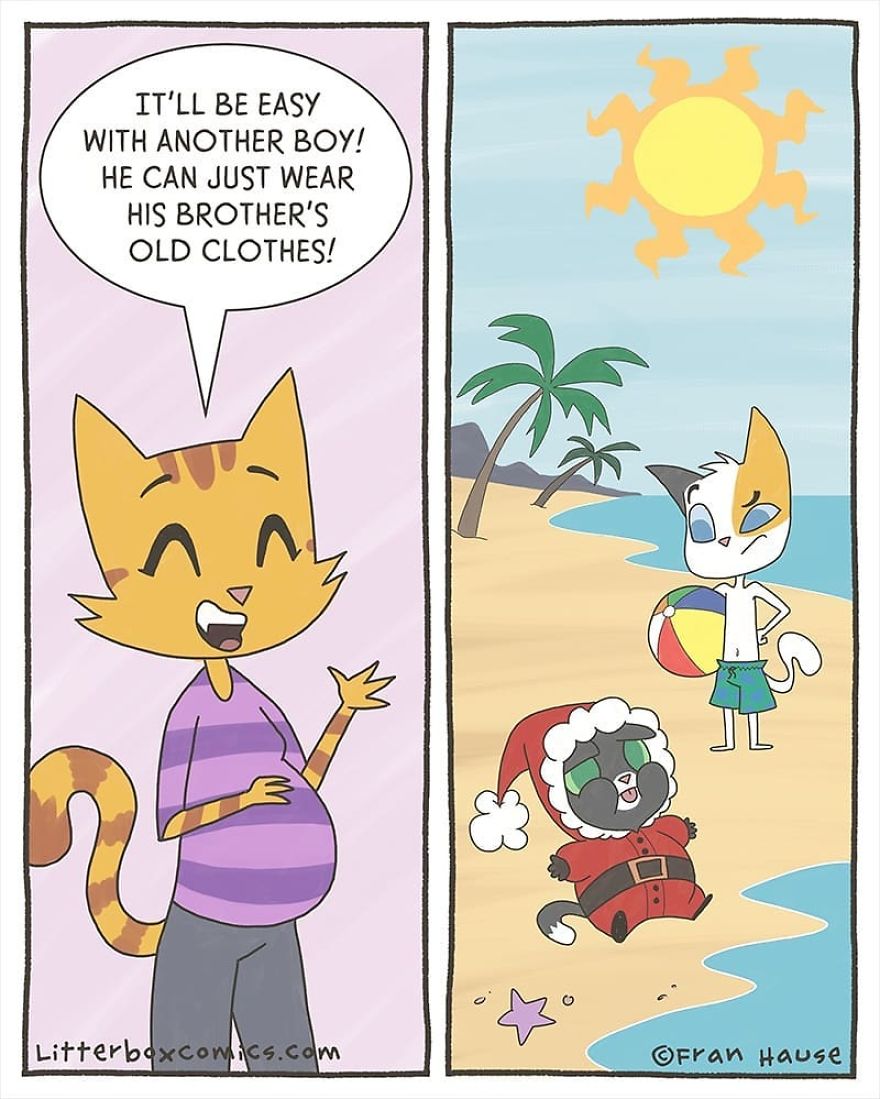 #24.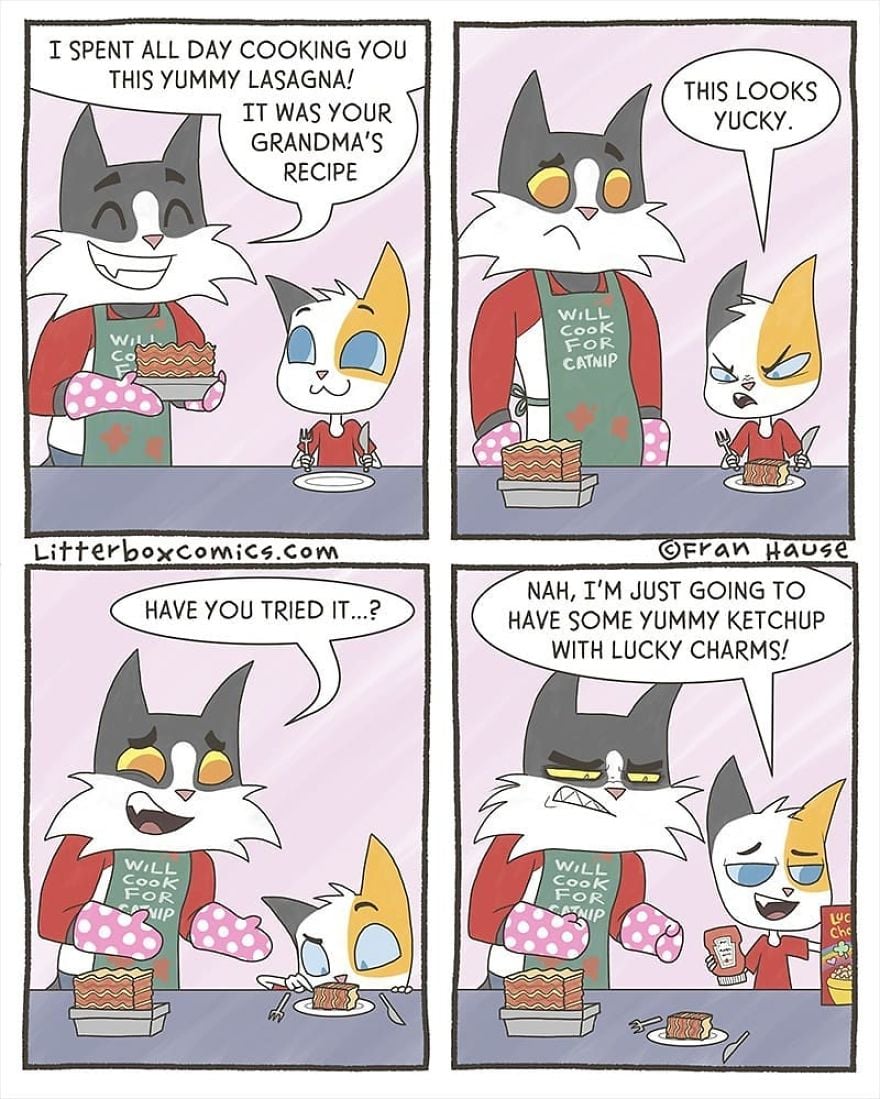 #25.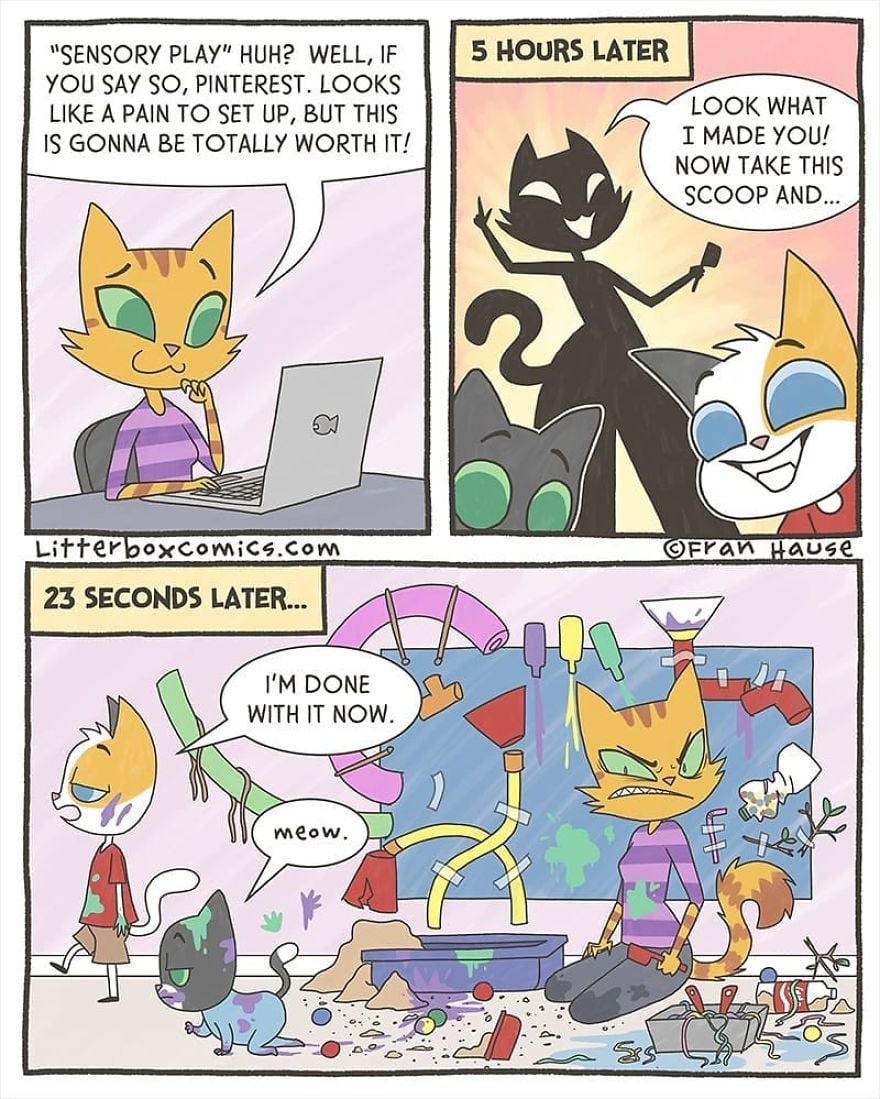 #26.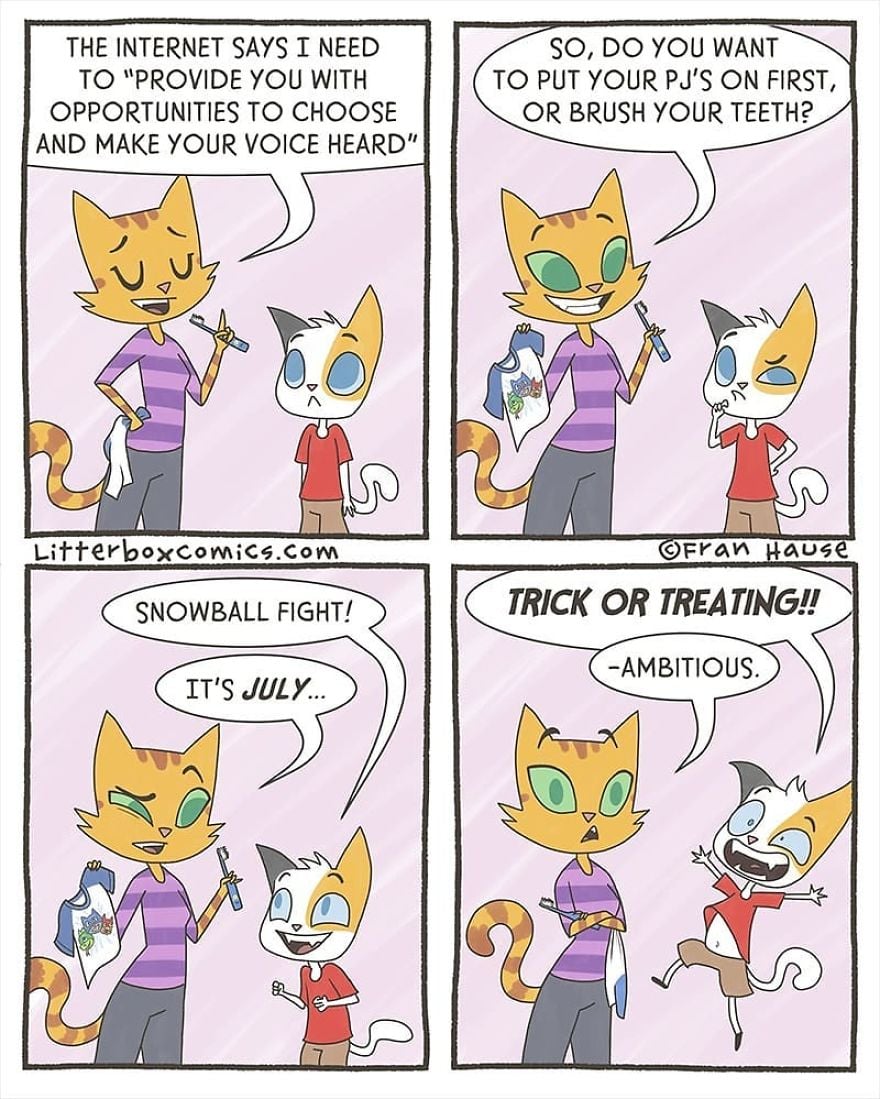 #27.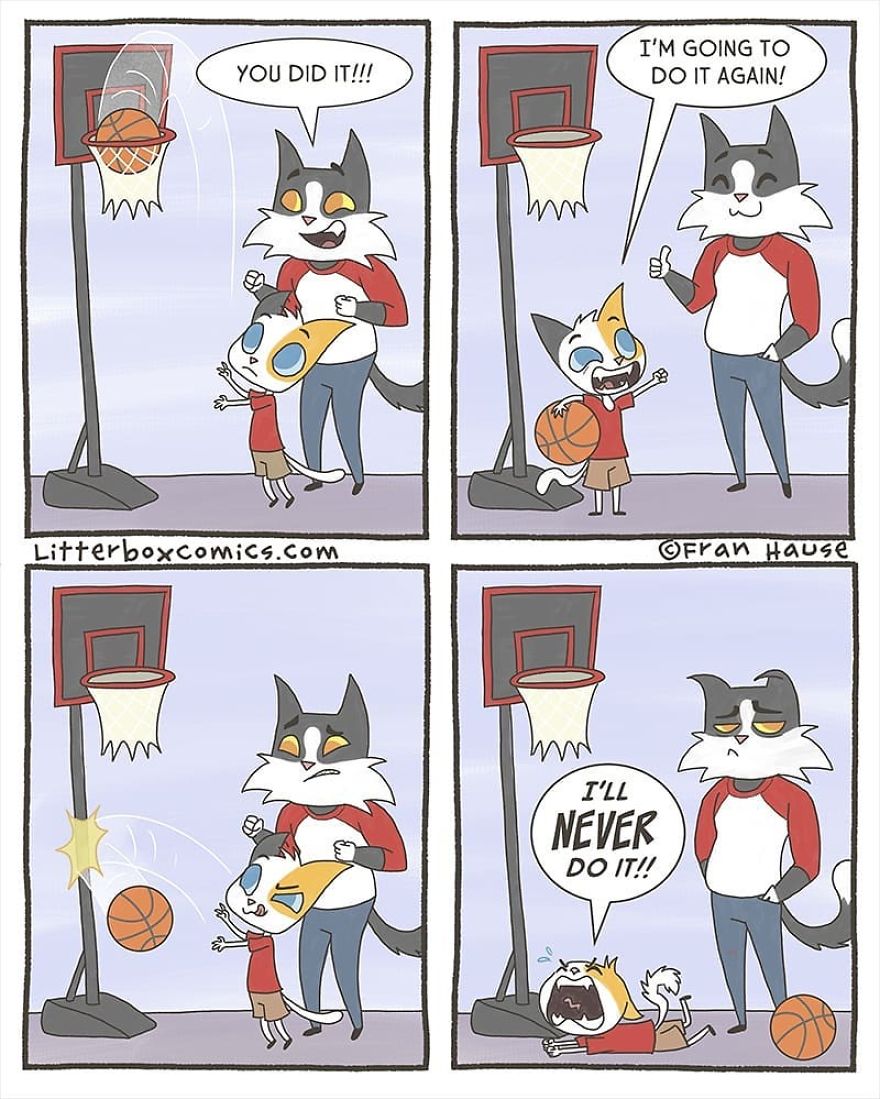 #28.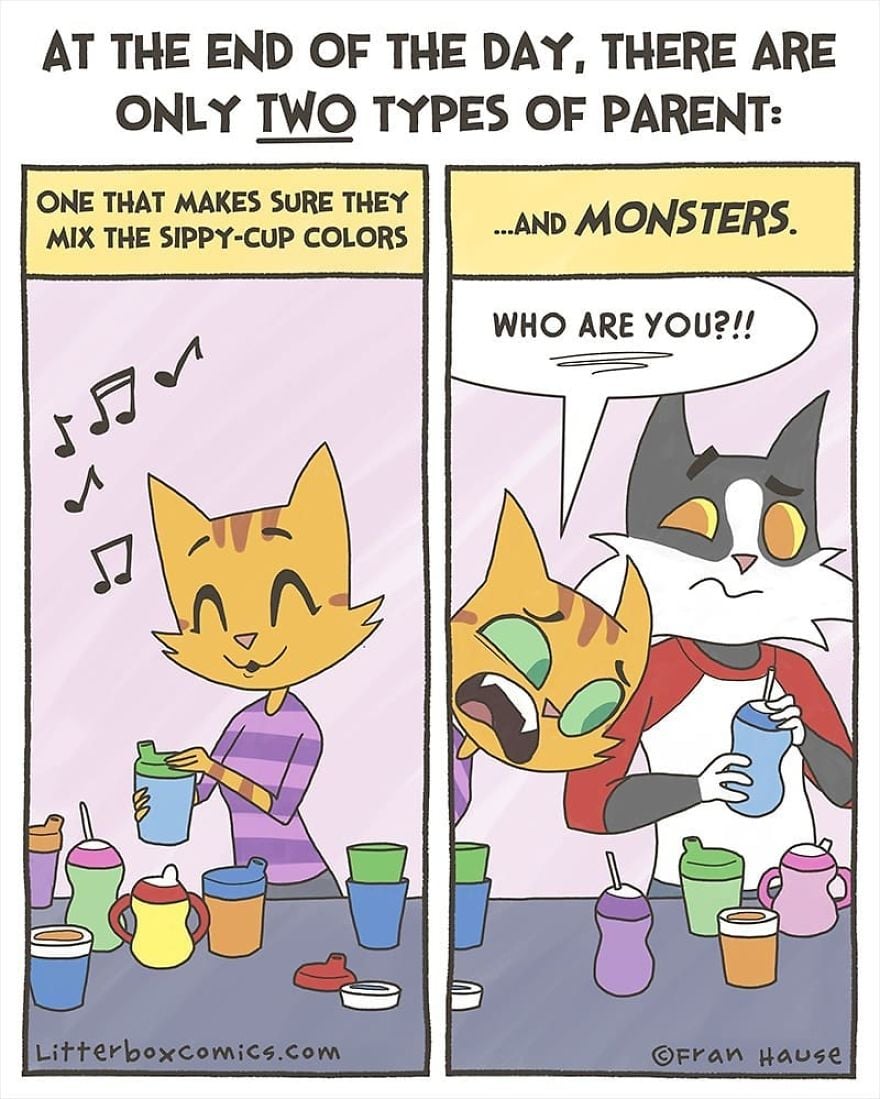 #29.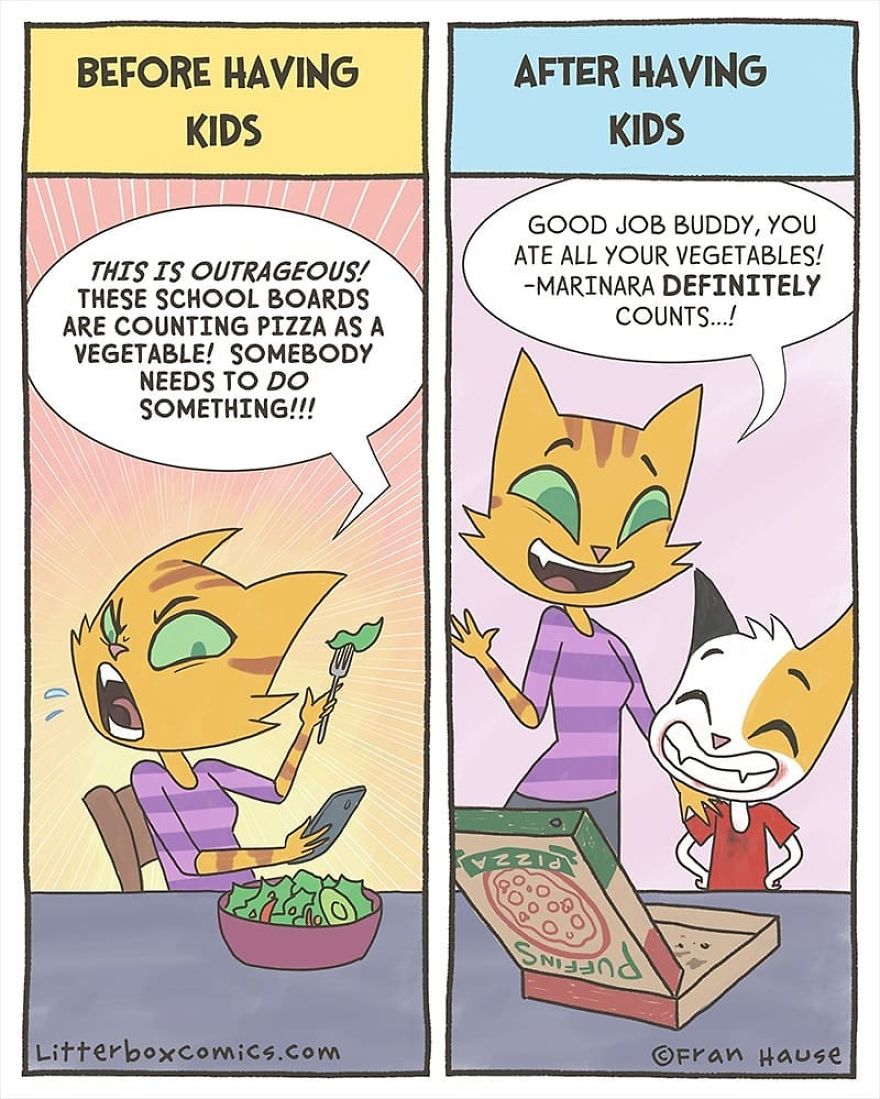 #30.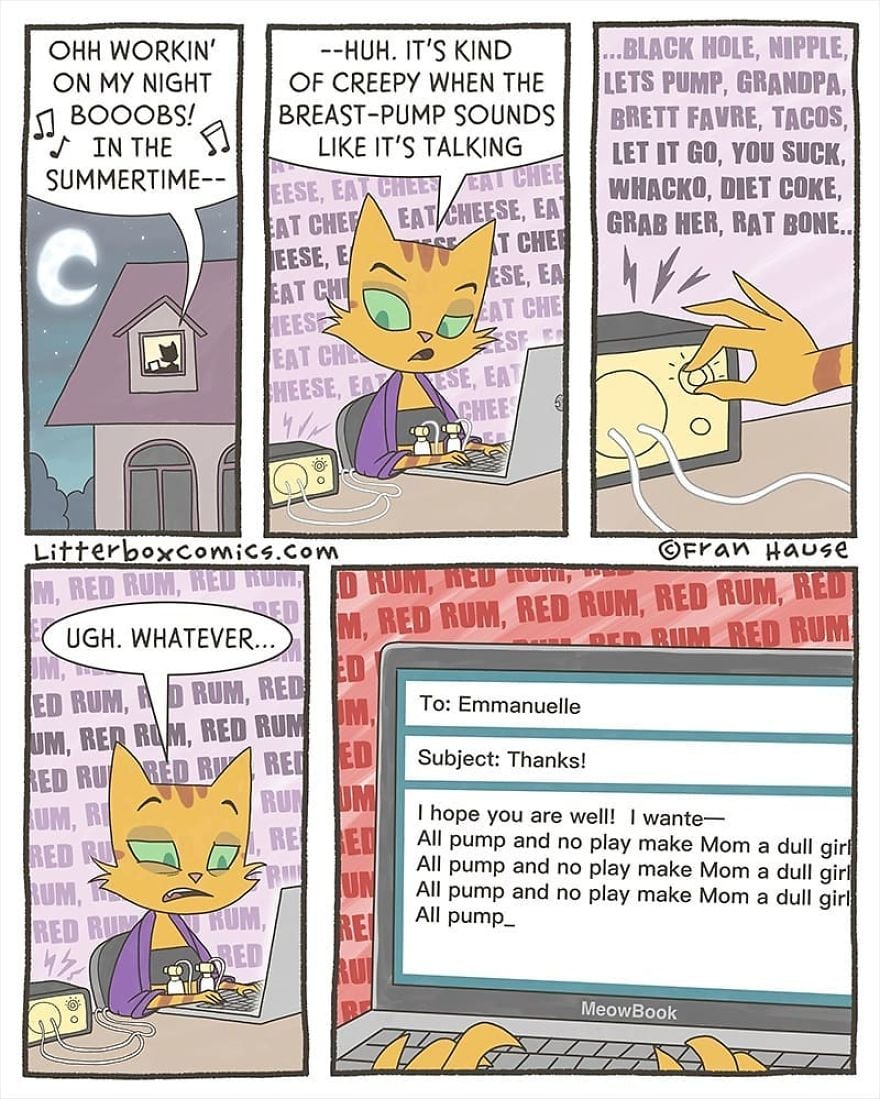 Parenting is an emotional process, one that never ends. Even when you're sitting on the toilet doing your business, your kids will obnoxiously barge in and ask for help with something unreasonably suited for the moment. Amidst all the stressful, messy, troublesome, unreasonable and crazy moments our attention-hogging, sugar-loving and mischievous-causing kids stir up, they're worth every ounce of trouble (sometimes) and we'll always love them (most of the times).