Towering over 121 feet (37 meters) in the air, the Excalibur at the Klimcentrum Bjoeks (Bjoeks Climb Center) in the town of Groningen, Netherlands, is considered to be the tallest climbing wall in the world. What makes climbing the Excalibur a challenge, aside from the monumental height, is a sleek curve 36 feet (11 meters) out from the base that creates an artificial overhang as one encounters when climbing a real peak. Because of the curve it is possible to climb the tower in many different ways, each posing a different challenge.

1. C'Mon Man……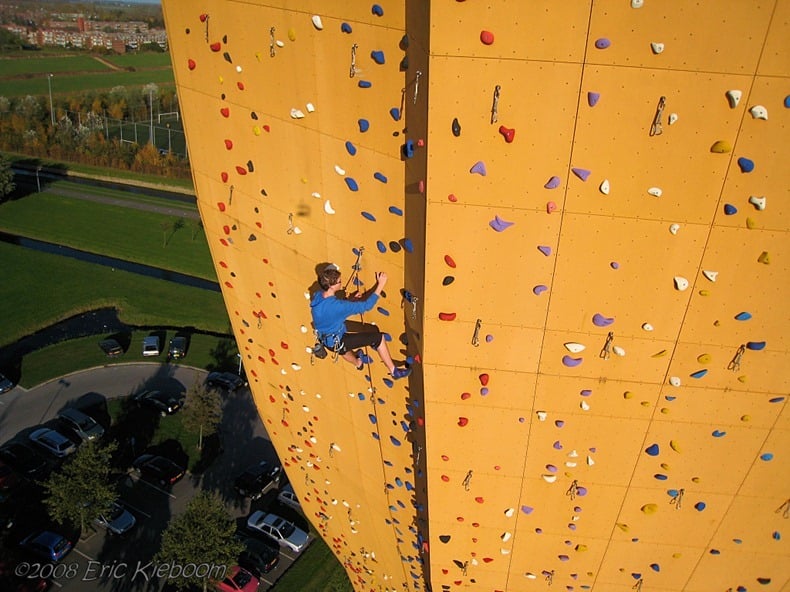 2. OMG…..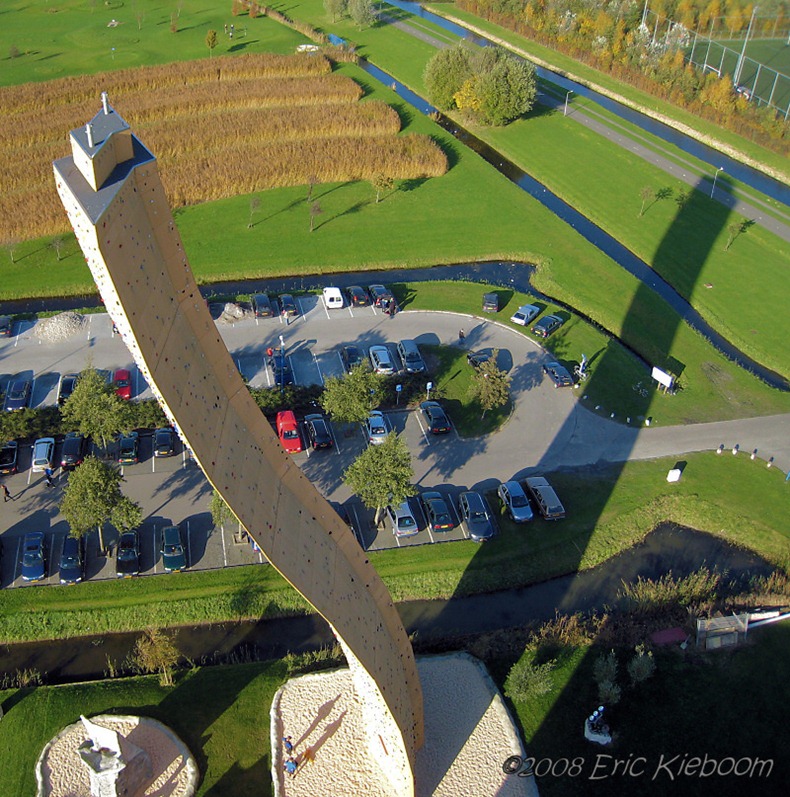 3. Go Ahead Buddy…..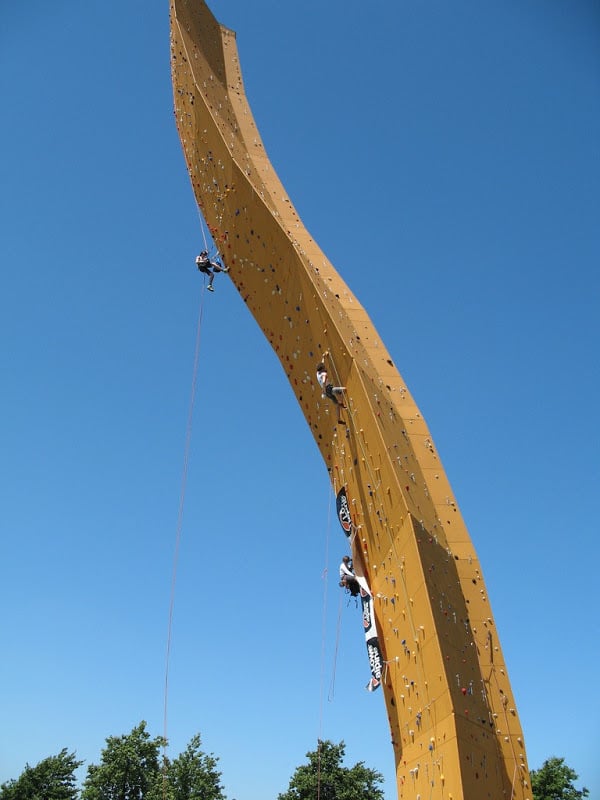 4. Some Twist……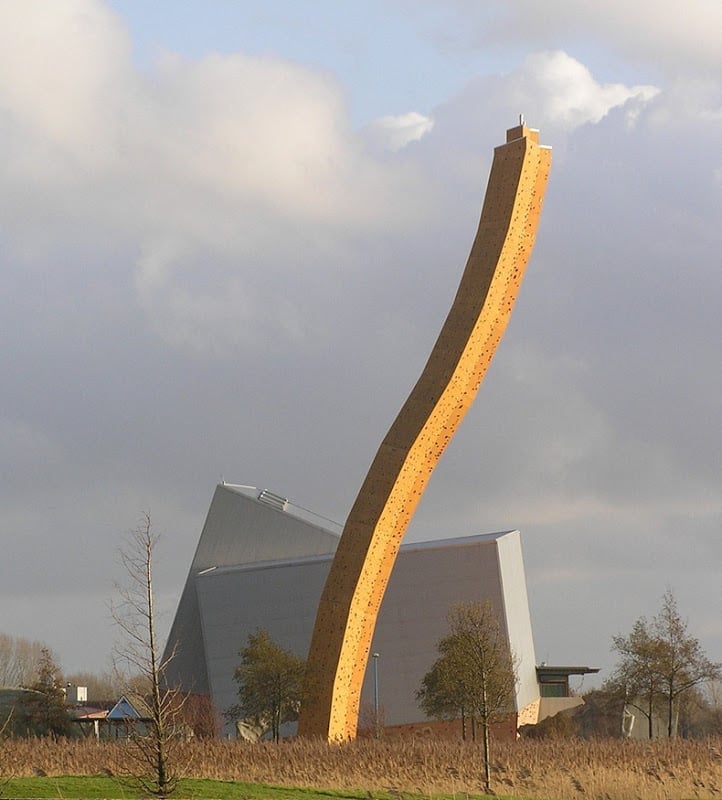 5. One Man Army…..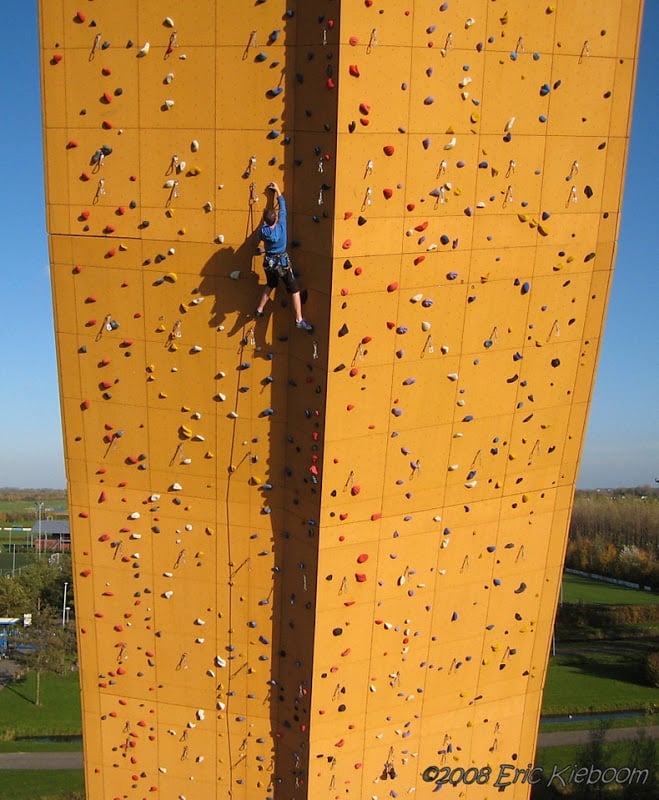 6. Awsome View………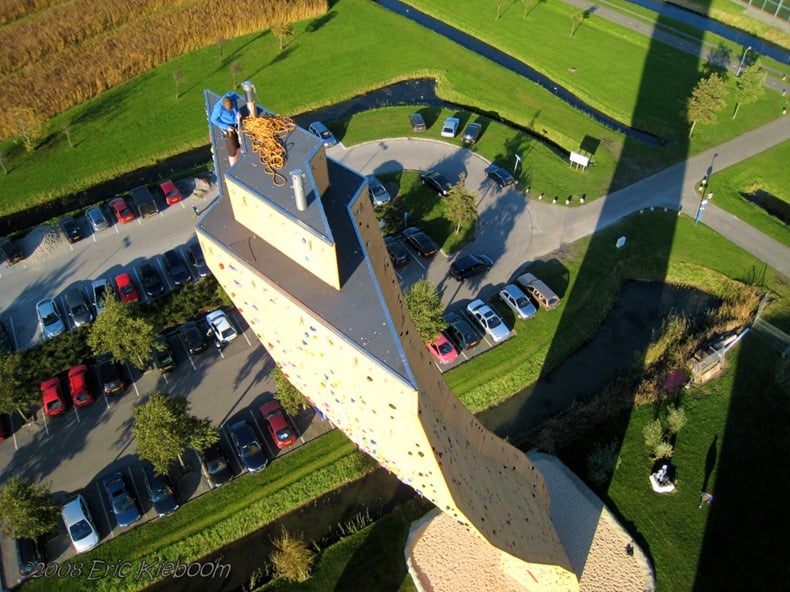 7. Just Simply Wow………..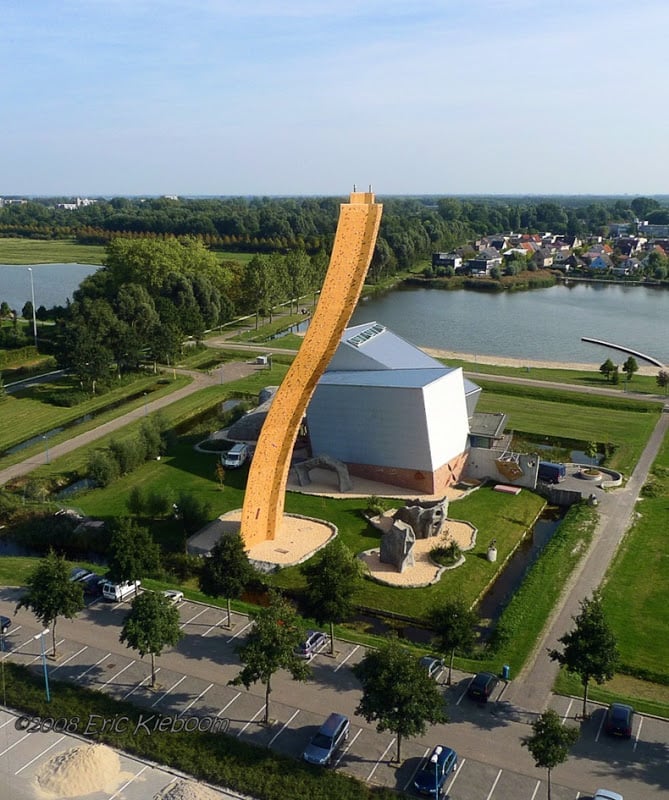 8. Really Too Hard to Climb…..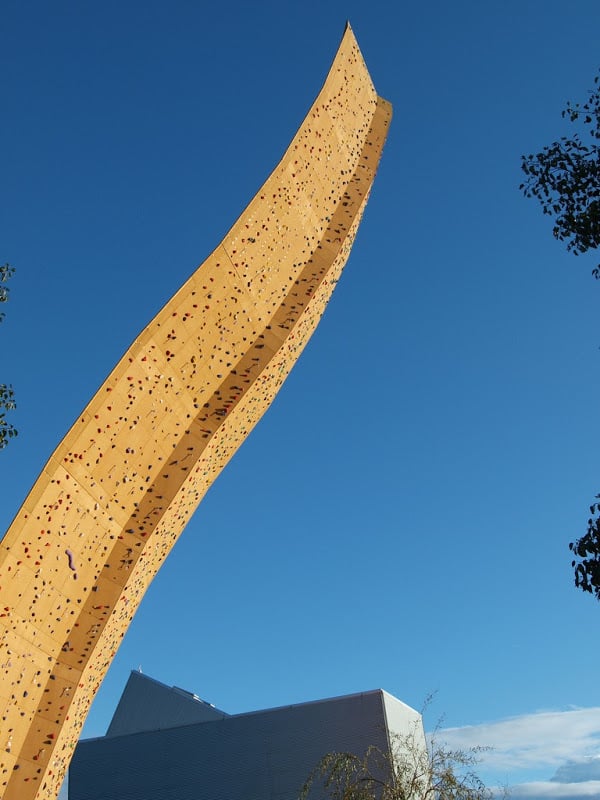 What do you think About these Article?
We want to hear from you ! Share your comments below.

H/T: http://amusingplanet.com
[divider scroll_text="Back To Top"]