A baby ellie fell into the Gwarrie Pan drinking hole in Addo Elephant National Park and was unable to climb back out. Corney Coetzee witnessed the drama that followed.
PICTURES AND STORY BY CORNEY COETZEE:
"Park rangers came to help, initially planning to bring in a back hoe to break down the mud wall so the baby could climb out of the water. The adult elephants, however, became agitated at the sight of the large equipment. They pushed the baby further away and guarded it from the banks of the dam.
"It was time for Plan B: a group of rangers hopped into their bakkie and began to clear the area of the adult elephants, making loud sounds to get the animals moving. When the elephants were finally far enough away for the rangers to commence their rescue mission safely, two jumped from the back of the vehicle and raced towards the struggling baby.
"Haste was crucial. Jumping in the water, the rangers used their strength to cradle the baby and push it up towards dry land. More SANParks staff joined to assist from the sides and help the small (but nevertheless heavy) elephant.
"After a considerable effort, the rangers were successful. Satisfied that the baby was out of harm's way, they ran back to their bakkie so that the adult elephants could reunite with the youngster. But the now-energetic baby had other plans, chasing after its rescuers.
"Since mother and child could no longer see each other amidst the bushes on the banks of the dam, rangers began devising a plan to reunite the family. They loaded the baby onto the bakkie and drove it closer to its protective and worried mother.
"When they let the baby off the bakkie, it once again tried to run back to its human rescuers. This time, however, the mother could see her child and quickly intervened to stop the wayward babe.
"After a three-hour ordeal, the family had been safely reunited, thanks to the bravery and dedication of SANParks rangers in Addo – and so, they set off to rejoin their herd."
1.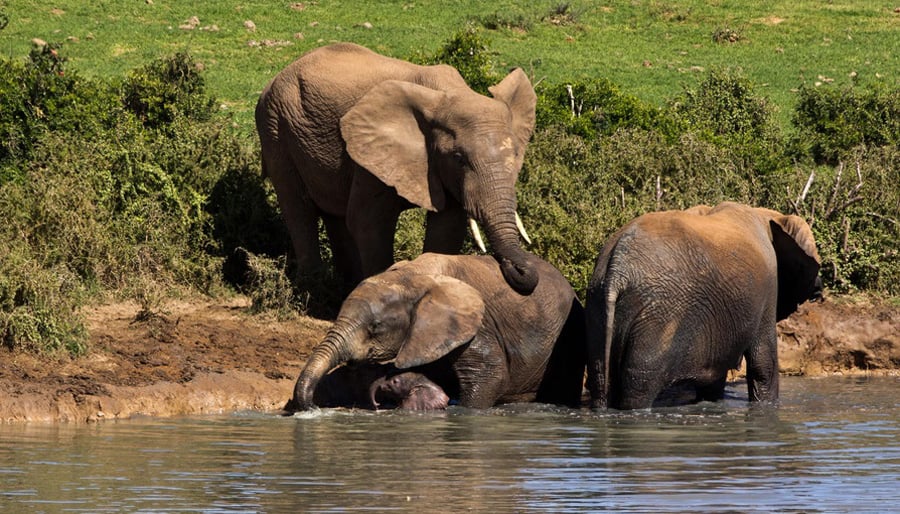 2.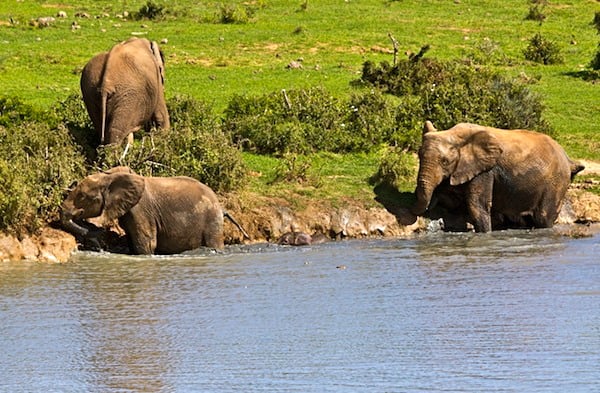 3.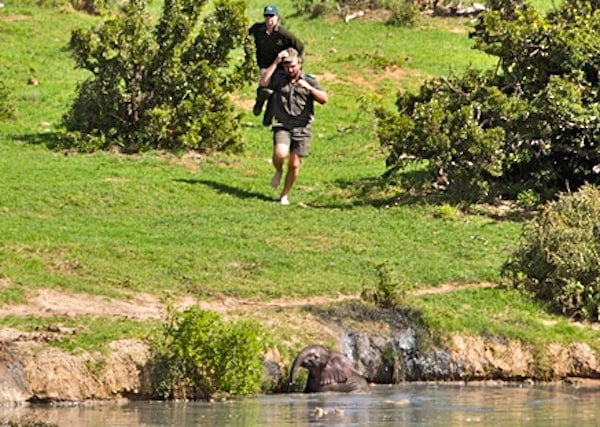 4.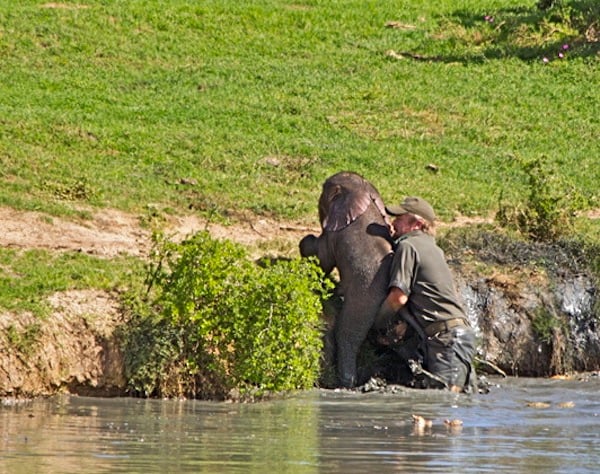 5.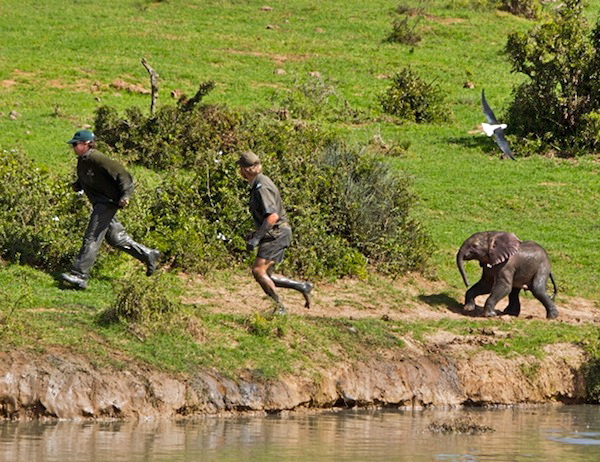 6.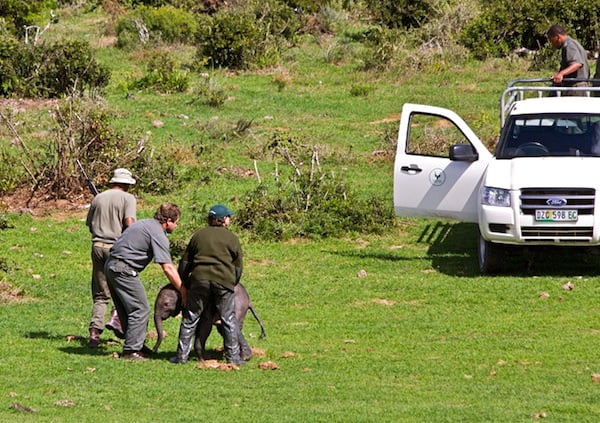 7.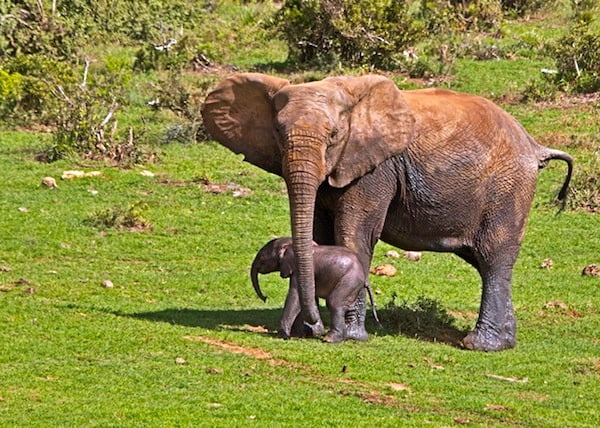 8.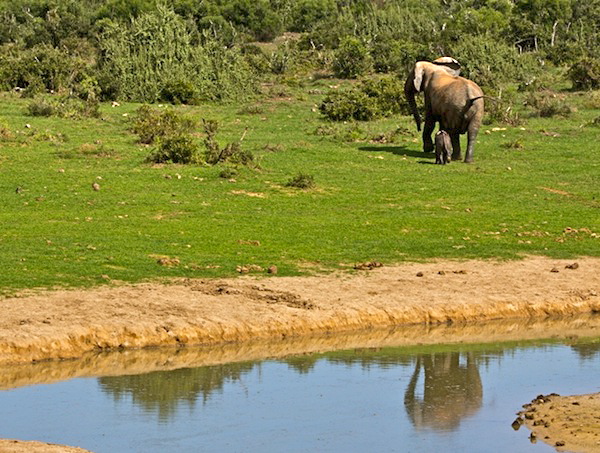 Now Share If You Like!!
H/T – go-southernafrica.com
Source: Wild Card
All images copyright Corney Coetzee
[divider scroll_text="Back To Top"]