Voice calling on WhatsApp is reportedly out for testing, but in a limited release



WhatsApp has finally begun the testing phase of its much anticipated (and delayed) voice calling feature. Certain reddit users have now started posting screenshots of a beta build of WhatsApp's Android app with the voice calling feature.
Reddit user pradnesh07 who posted the screenshots, has further explained that the apps works fine when being used across different countries, varied ROMs or Operating systems.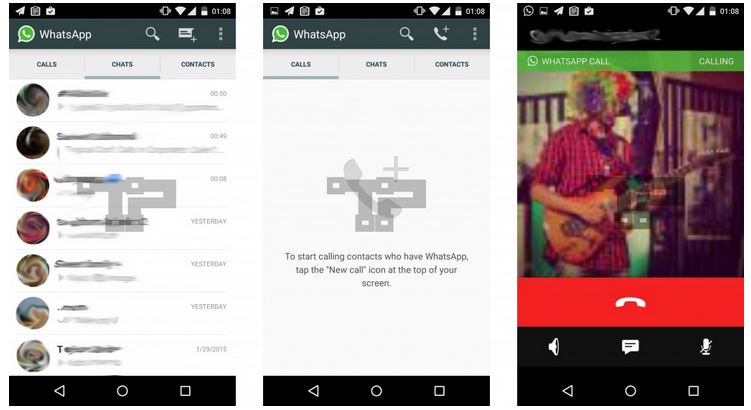 However, the roll-out is extremely limited and that is why you may have not even got a hint of any such build. To get the beta build to function, you need to forward the same to the contact you wish to make voice calls to. Once done, you can start using the voice calling feature.
Also Read: WhatsApp Announces It's Desktop Version
Do keep in mind though, that the invite sending procedure requires quite a workaround. Also, since its a beta release, and is surprisingly extremely limited in release, we would advise you to install it on a spare phone so as to protect your chat histories and other app data.
This comes just days after India's Hike launched voice calling feature on its updated IM app. Hike has rolled out the updated version on the Android app for the time being, and it plans to roll-out the same on iOS and Windows platform soon.
Last year, WhatsApp had announced that it soon plans to roll out voice calling feature for its users. In December, a few screenshots of the feature had leaked.
Also Read: WhatsApp Voice Calling | Leaked Screenshots Of Cool New Feature
According to WhatsApp CEO Jan Koum, the delay in rolling out voice calling feature was due to technical hurdles that developers were facing. He had said that the service had been delayed till Q1 2015, speaking at an industry conference in October.
The voice calling feature will bring WhatsApp in direct clash with apps like WeChat, Viber and Line that already allow users to make calls and send messages. WhatsApp is the biggest instant messaging app in the world, with 700 million active users in January 2015.
[youtube height="500″ width="800″]https://www.youtube.com/watch?v=T5-UfVwoKf8[/youtube]

[divider scroll_text="Back To Top"]