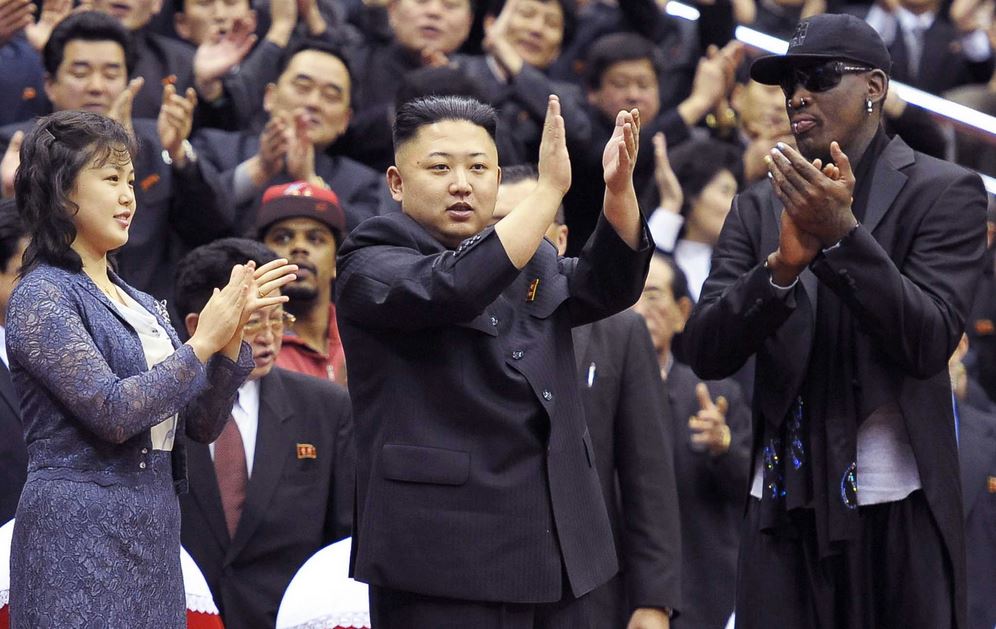 The NBA star Dennis Rodman is reported to coach the North Korean national basketball team. The former star is scheduled to spend four days helping to train a team of North Korean basketball players for a January exhibition in Pyongyang.
His training is scheduled at a time of political turmoil in the secretive nuclear-armed nation, ongoing tensions between North Korea and the United States and outcries over North Korea's human rights record.
The NBA star must keep in his mind the whimsical attitude of Kim Jong-hun. The coach who failed North Korea at the 2010 World Cup was reportedly sentenced to hard labour after their team conceded the most goals at the tournament. The rest of the squad was given "harsh ideological criticism," which may or may not mean they were pelted with books.
So Dennis you must better do a good job to be safe.
[divider scroll_text="Back To Top"]