These are real breastfeeding pictures from all around the globe, captured beautifully by Suzie Blake. These photos includes –  breastfeeding newborn, women breastfeeding, breastfeeding in public, a breastfeeding mother.
Suzie Blake, a professional photographer was tired of seeing unrealistic photographs of women breastfeeding, so she took a photo of herself breastfeeding her baby, posted it on Facebook, and asked if other women would like to be photographed in the same way. She was surprised with responses and so the photography project 'What Does Breastfeeding Look Like?' began!
She said, "In the media, there is a distinct lack of authenticity in images of women breastfeeding. Most photos are highly stylized, airbrushed and unrealistic; many are sheer fantasy. Whether it is the angelic mother in her clinical white perfection or some model on the front of a fashion magazine. I'm tired of images that fail to show the realities of breastfeeding for most women. This project is about portraying breastfeeding in all its beautiful messiness. This is about tired eyes and no makeup. This is about puke on your shoulder and toys on the floor. This is about empowering women. This is about the amazing thing that only we, the women humans of this earth, can do; sustain another humans life with our own".
#1 Self Portrait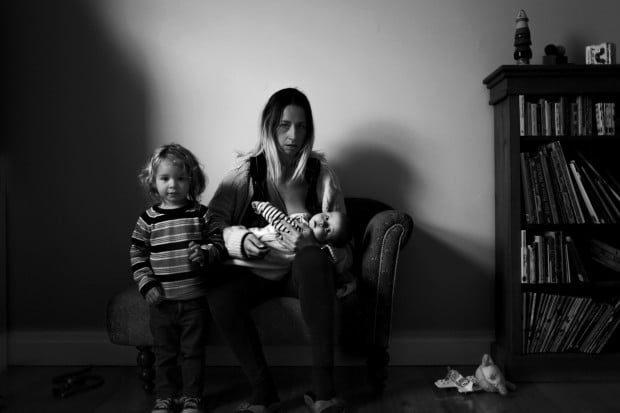 #2 Nat, 2015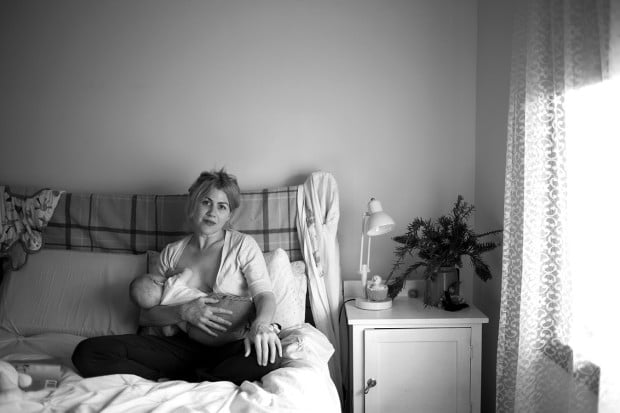 #3 Lena, 2015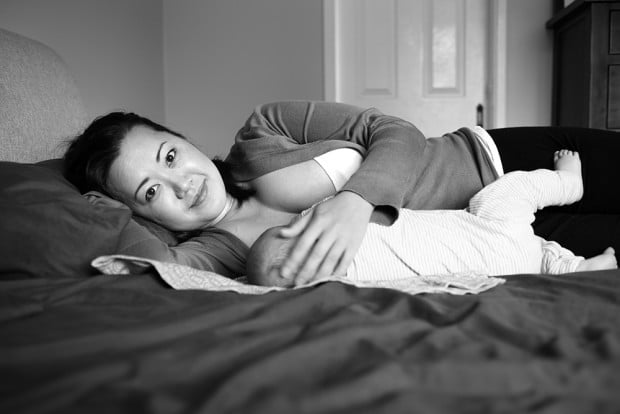 #4 Marta, 2015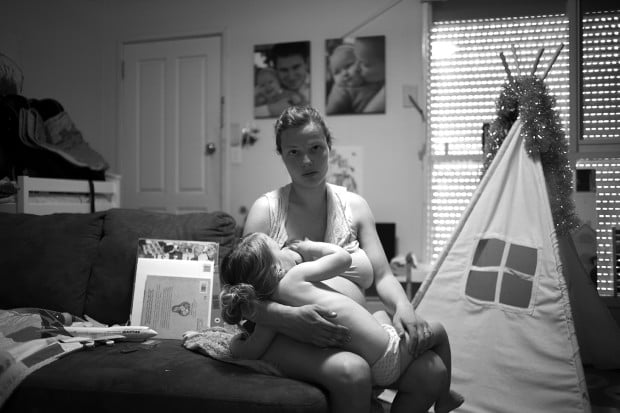 #5 Kimberley, 2015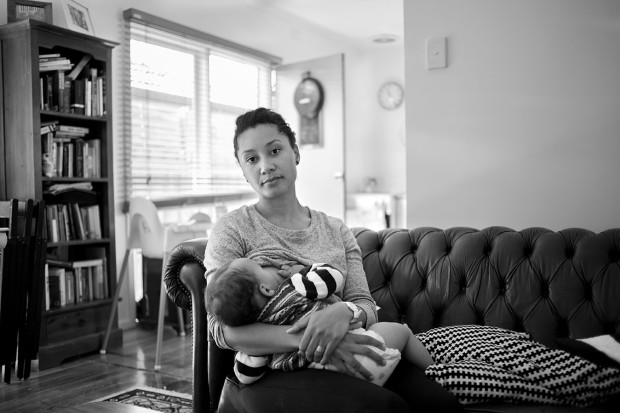 #6 Marcella, 2015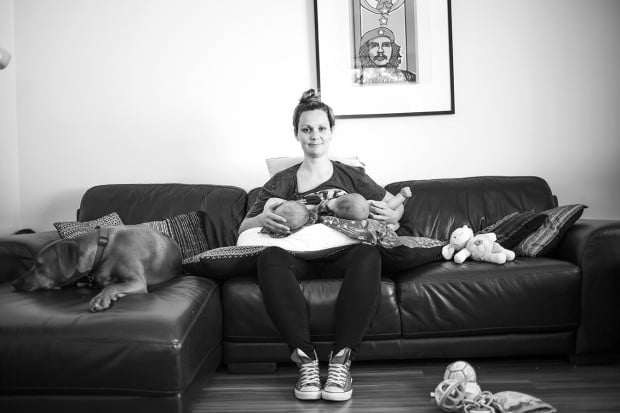 #7 Sheri, 2015
#8 Amma, 2015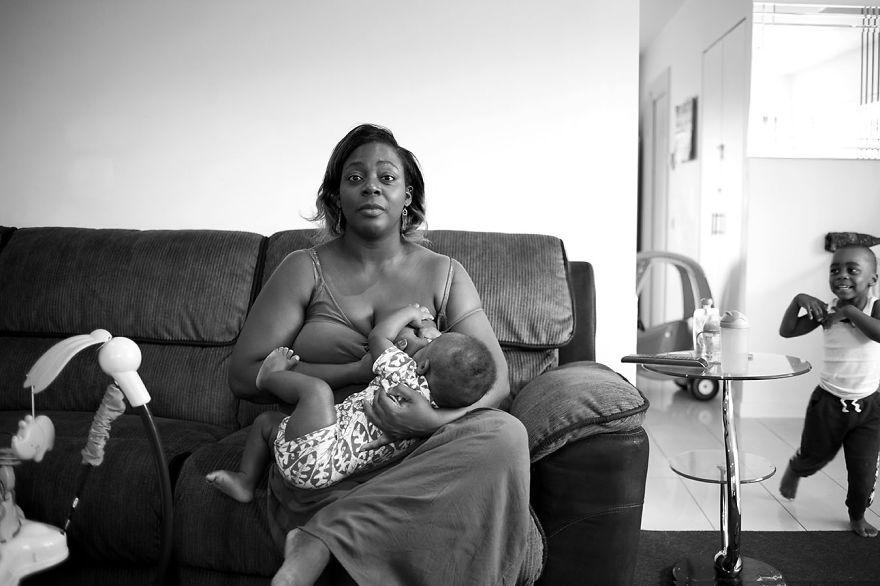 #9 Jacqui, 2015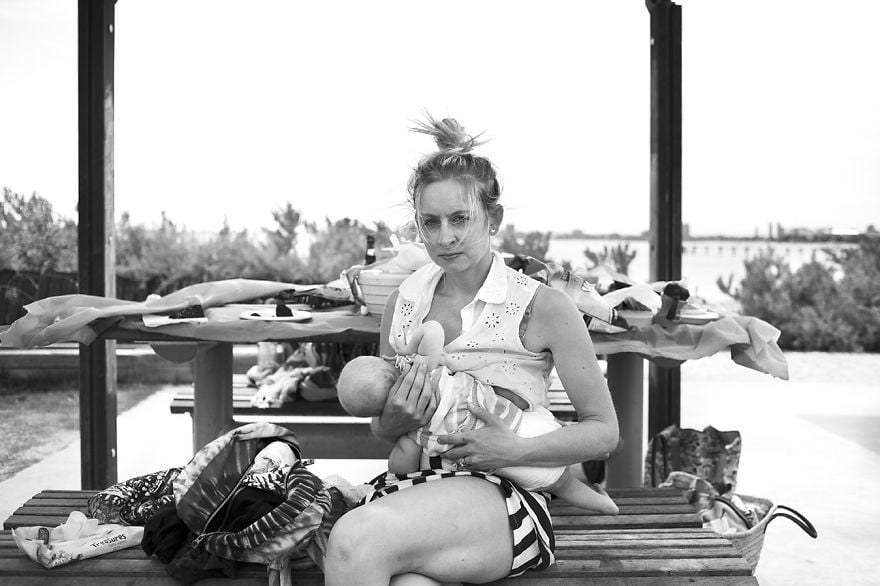 #10 Mariah, 2015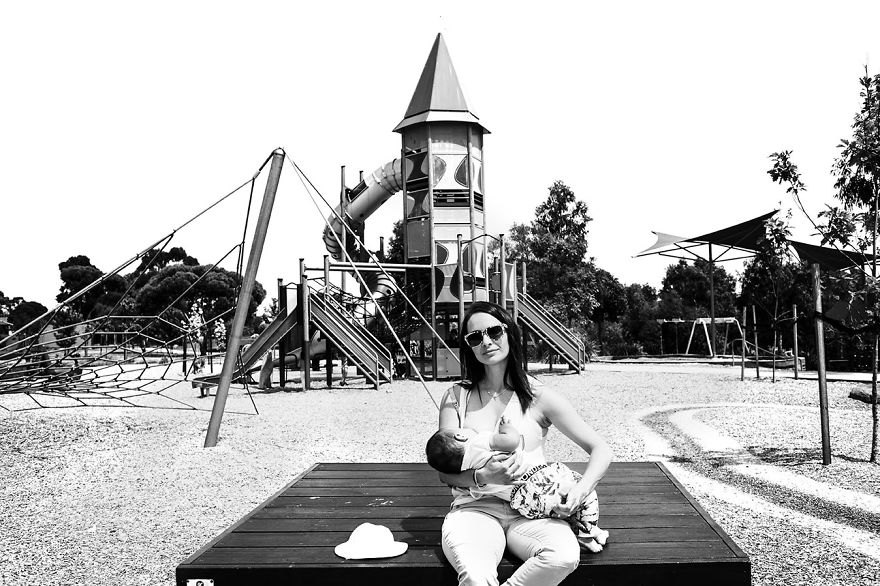 #11 Susie, 2015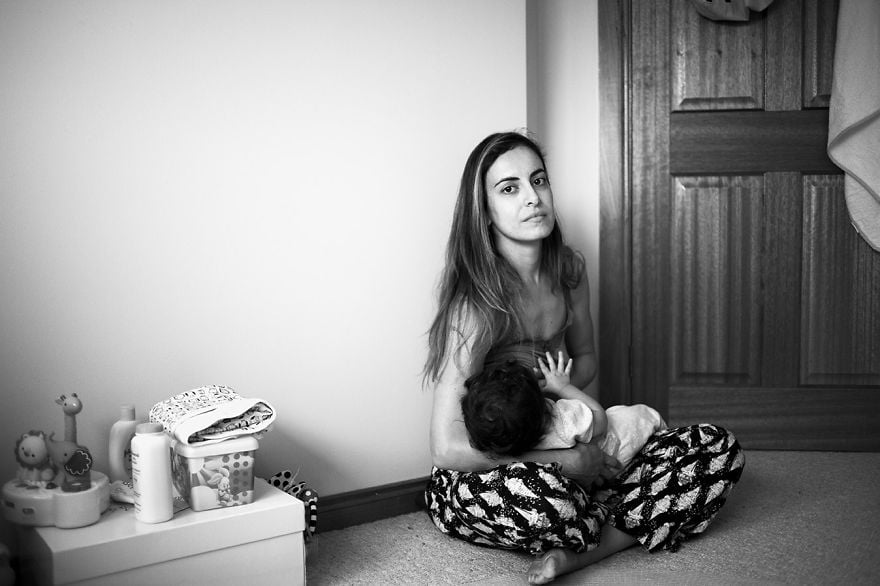 #12 Brooke, 2015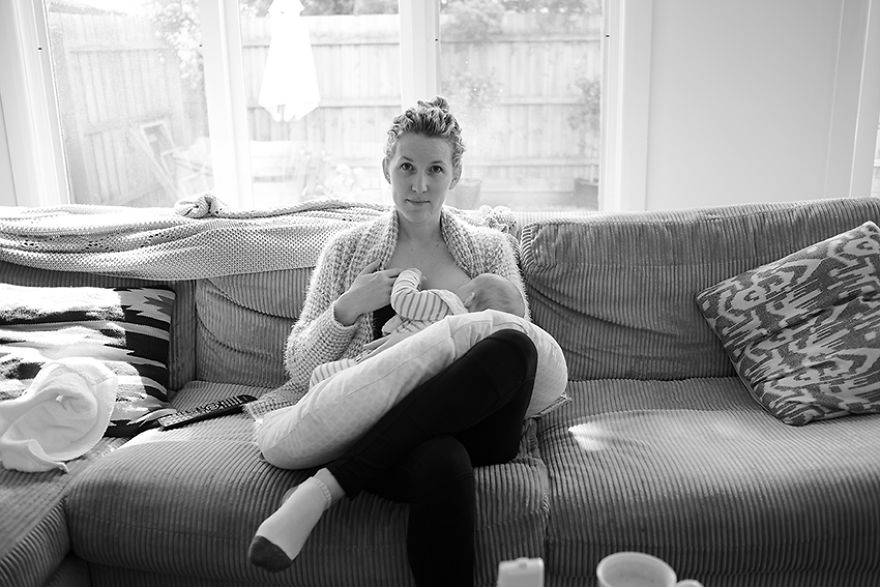 Breastfeeding Benefits for Mom and Baby
Benefits of breastfeeding for the mother include less blood loss following delivery, better uterus shrinkage, weight loss, and less postpartum depression. It also increases the time before menstruation and fertility returns, known as lactational amenorrhea. Long term benefits may include a decreased risk of breast cancer, cardiovascular disease, and rheumatoid arthritis. Breastfeeding is less expensive for the family than infant formula.
Sure, you're hip to multiple facts about breastfeeding, but check out this fresh list of nursing perks that extend to both you AND your little one.
1. A healthier baby
2. Long-term protection, too
3. Stronger bones
4. Lower SIDS risk
5. Fewer problems with weight
6. A calorie incinerator
7. It's good for the earth
8. Better healing postdelivery
9. Less risk of cancer
10. An unmatched feeling of power
11. A custom-made supply
12. More effective vaccines
13. A menstruation vacation
14. Less time off work
15. It's cheap!
16. A great way to learn about your baby
17. You can stash the condoms—for now
18. There's nothing easier
19. Benefits for all
20. Better friendships
To know more about these breast feeding benefits in details visit fitpregnancy.com
What do you think About this Article?
We want to hear from you ! Share your comments below.
H/T: indiegogo.com
[divider scroll_text="Back To Top"]