Dandruff is a condition in which dead skin cells accumulate and fall off from the scalp, As skin cells die, a small amount of flaking is normal, Dandruff is not a petty problem to be ignored. And at the same time, it is not so big a problem that it can't be solved

Symptoms:
# When you comb or scratch, shiny silver flakes fall from the scalp
# Itching which can lead to reddening of the scalp
# Head may feel tingly
# Head may feel sore
# Red, flaky, greasy patches of skin (adults, Seborrheic dermatitis of the scalp in adults)
# Crusting and scaling rash on scalp (babies with Seborrheic dermatitis, or cradle cap)

Causes:
# Dry skin. Simple dry skin is the most common cause of dandruff
# Stress
# Extreme cold or hot weather
# Fatigue
# Irritated, oily skin
# Incorrect diet
# Energy loss due to an illness or infection
# Artificial styling products
# Harsh shampoos
# A yeast-like fungus

Below Are Home Remedies using which you can rid of Dandruff.
1# Coconut Oil
Coconut oil helps eliminate dandruff due to its antifungal properties. It also moisturizes dry scalp and provides relief from itching.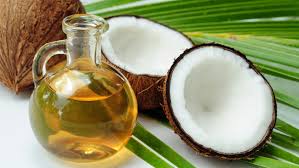 Steps To Follow :
Take some coconut oil and mix half the amount of lemon juice in it.
Rub it on your scalp and massage for a few minutes.
Wash your hair after at least 20 minutes.
Follow this remedy two to three times a week.
2#Fenugreek or methi
Fenugreek or methi seeds can also help reduce the occurrence of dandruff. It has anti-bacterial and anti-fungal properties which help banish the white flakes.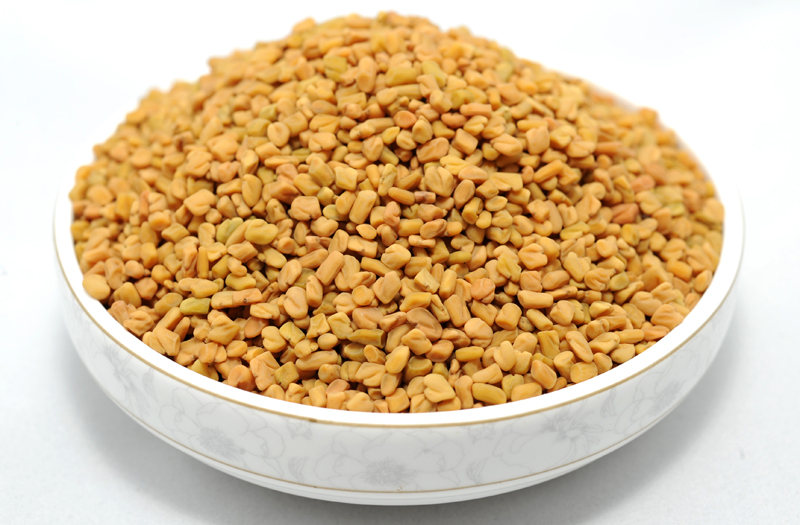 Steps To Follow :
Soak methi seeds in water overnight.
Grind them into a paste in the morning.
Add apple cider vinegar to the paste and apply on your scalp.
Leave it for 30 minutes and then wash off with mild shampoo.
This will help relive itchy and dry scalp too. Here are more remedies for dry scalp.
3# Basil :
Basil leaves are one of the many natural ingredients that can cure dandruff. Known for their extensive antibacterial and antifungal properties, they help treat dandruff and also improve the strength of the scalp.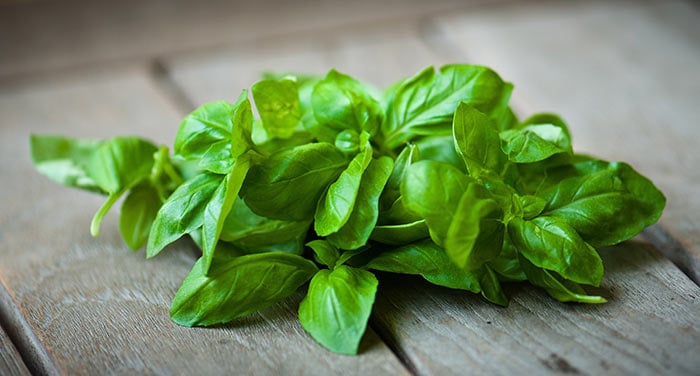 Steps To Follow :
The combination of basil leaves and amla powder can be an excellent remedy for dandruff.
Mix both the ingredients till they form a paste.
Apply meticulously to hair and leave it for half an hour.
Afterwards, rinse your hair with fresh water.
4# Aspirin
Though not a natural remedy, it is definitely a quick way to get rid of dandruff. Aspirin contains salicylates – an active ingredient in most dandruff shampoos that contain salicylic acid.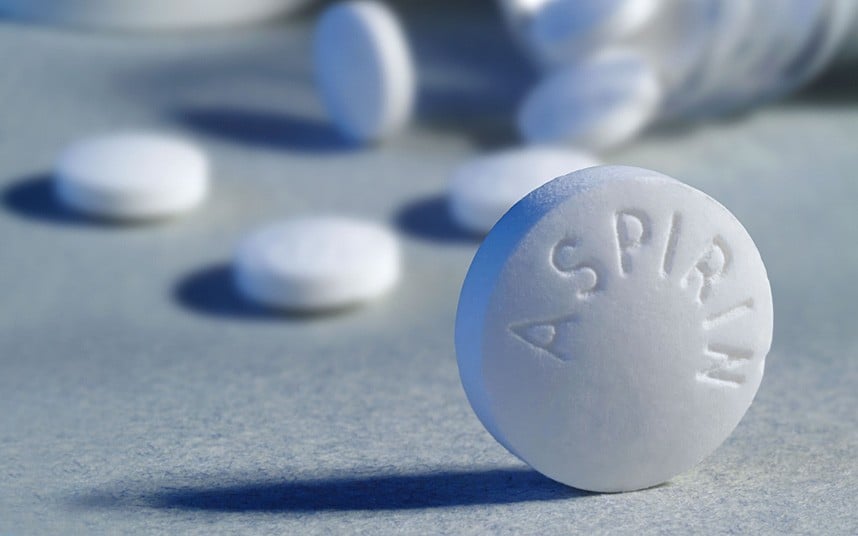 Steps To Follow :
Crush the tablets. Add it to any normal shampoo.
Let it lather and keep it on for 5 minutes.
Wash your hair. If you feel the aspirin powder on your scalp, rinse again with plain shampoo.
5# Neem:
Neem has antibacterial, antifungal and anti-inflammatory properties.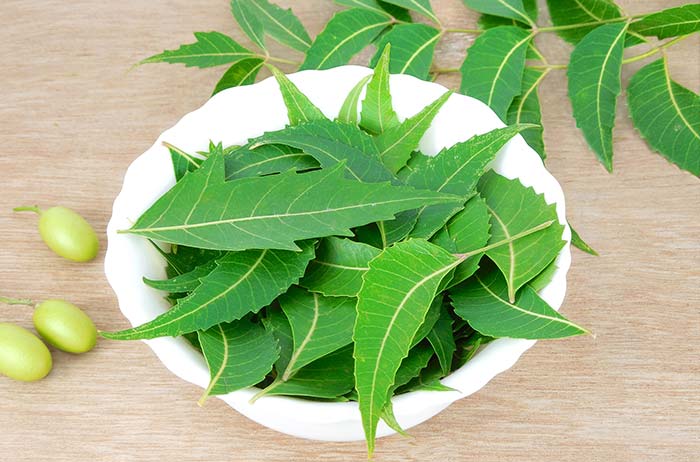 Steps To Follow :
Boil neem leaves for about half an hour. Make a paste and apply to your scalp.
Leave it undisturbed for thirty minutes and then wash off with water.
6# Reetha or soap nuts
An age-old Indian remedy to keep one's hair long and strong, soap nuts have been traditionally used in combination with shikakai. But its anti-bacterial properties can keep scalp problems at bay too.
Steps To Follow :
Soak reetha in water overnight.
In the morning, grind them and boil the powder in water. Strain.
Now add amla juice or powder to it and mix well. Use water to make it a paste if required.
Apply on scalp for 30 minutes and then rinse off with a mild shampoo.
7# Henna:
The dried leaves of henna are extensively used in treating many hair conditions including dandruff. Active constituents of henna like tannic and gallic acid, lawsone and mucilage play a major role in henna's dyeing effect
Henna has the ability to bind to the keratin in the hair, which creates a protective layer and relieves one from scalp irritation. It also reduces oiliness of the scalp and acts as a conditioner. This property of henna helps reduce dandruff.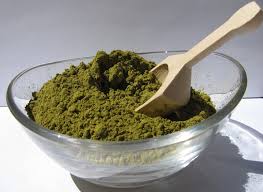 Steps To Follow :
Take a teaspoon of henna in a cup.
Add equal amounts of amla, tea powder, lemon juice and hair oil to the henna in the cup and mix well.
Apply nicely to the scalp and then wash with a mild shampoo.
8# Lemon
This citrus fruit has abundant vitamin C and is acidic in nature which helps keep dandruff at bay. You can either squeeze out its juice or rub it directly on the scalp.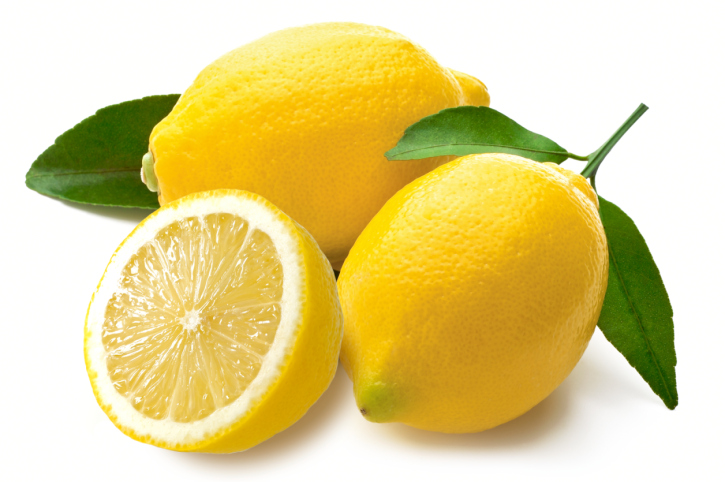 Steps To Follow :
Rub lemon slices on your scalp and leave for 10-15 minutes.
Rinse with plain water.
Do this once a week to see results.
9# Aloe vera gel
Aloe vera gel is effective in keeping dandruff in-check. Apart from its anti-fungal properties, it also is soothing to the scalp and keeps itching at bay. Aloe vera gel also has several benefits for your skin and health.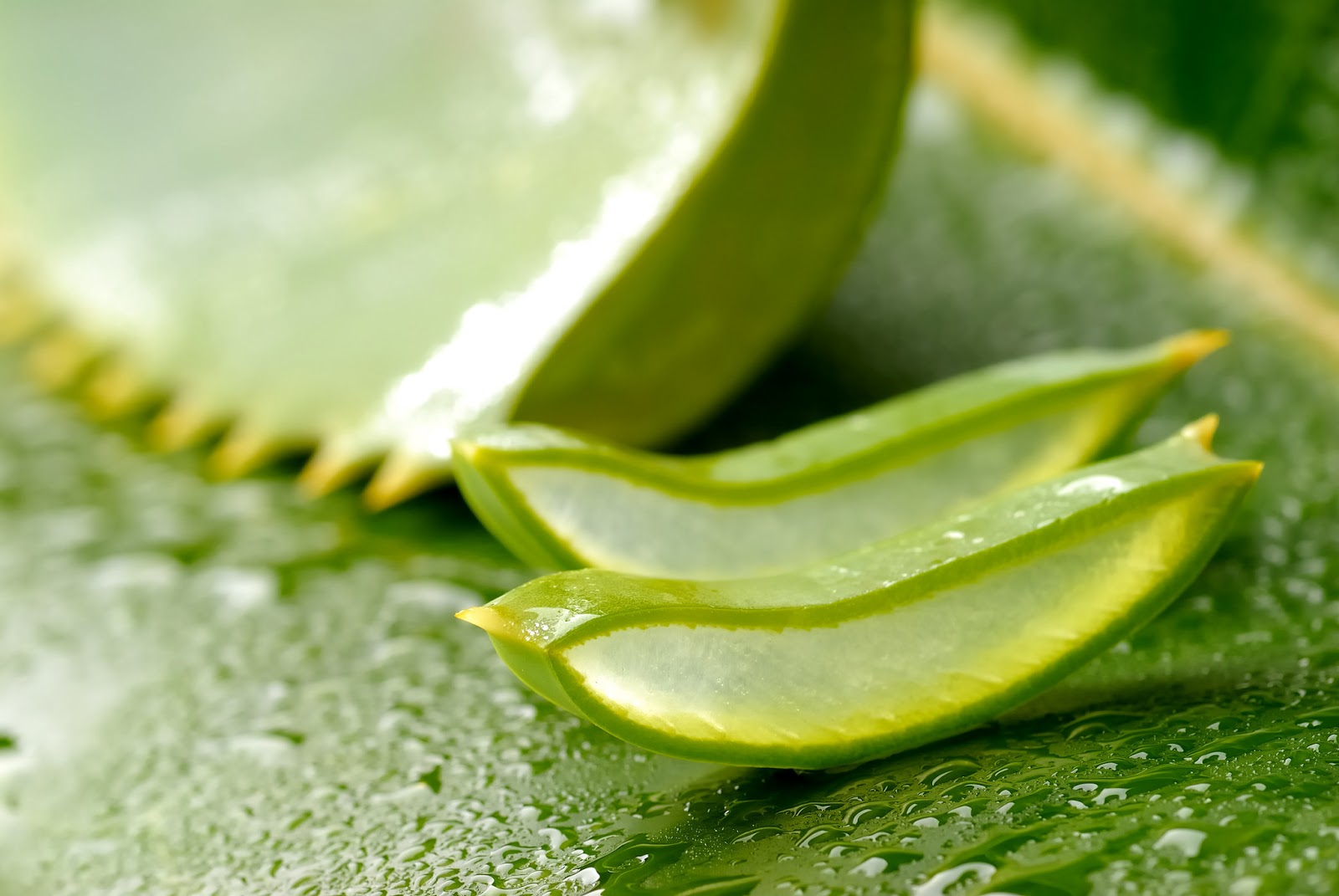 Steps To Follow :
You can either scoop out gel from aloe plant or use gel sold in drugstores.
Simply massage it on your scalp and let it stay for 30 minutes.
Make sure your hair isn't oiled.
Wash with plain water or mild shampoo.
People who have dry, frizzy hair can simply do away with washing it off too for a day.
10#Yogurt And Pepper:
The yeast within our bodies is what triggers inflammation. This results in the build up of yeast on the skin. Boosting friendly bacteria inside our digestive systems can reduce the yeast within our bodies. And yogurt is one of the best sources of friendly bacteria. (1) Yogurt also prevents the scaling of scalp and pepper is antifungal.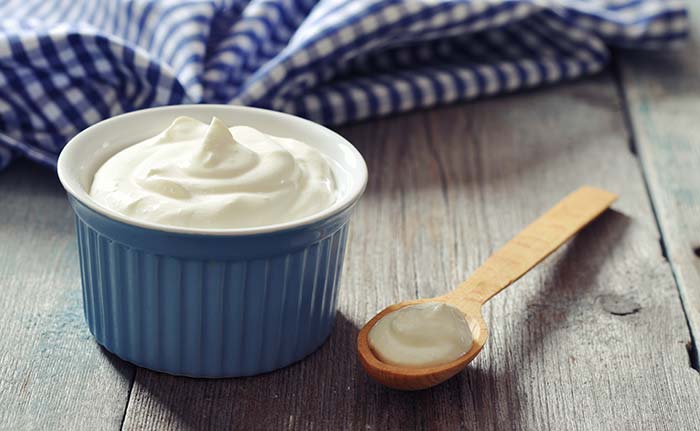 Steps To Follow :
Take two spoons of black pepper and grind it finely.
Add the resultant to one cup of yogurt (curd).
Mix it completely and apply on the scalp (make sure you apply only on the scalp and not on the hair).
Leave it undisturbed for an hour and then rinse. Use a mild shampoo after that.
11# Olive Oil:
There are two ways in which olive oil can cure dandruff. One, olive oil moisturizes the dry areas of the scalp and prevents them from flaking. Two, olive oil can soak into the thick and scaly areas of the scalp that cause continuous dandruff issues.
Because of this, the scaly areas fall down as one large piece instead of separate flakes. This helps put an end to dandruff as the affected spot can finally heal.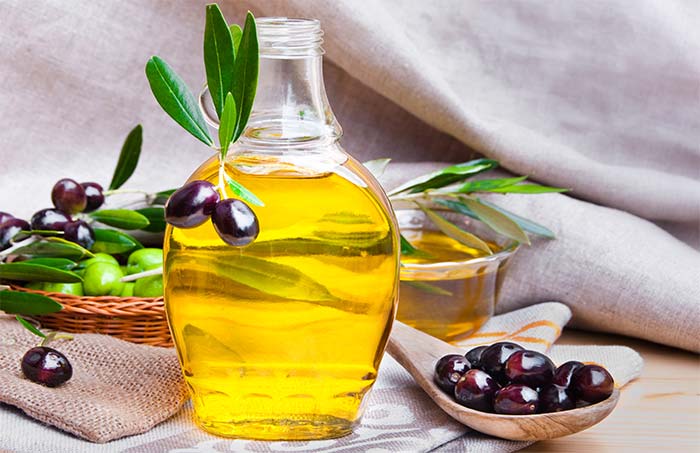 Steps To Follow :
Before going to bed, massage your scalp with warm olive oil every day.
Cleanse your hair with a mild shampoo the next morning.
Make sure you cover your head with a cotton wrap (to prevent your oily hair from attracting dust).
Ensure the olive oil is just warm and not too hot.
12# Tea tree oil
Tea tree oil originates from an Australian tree, and is known for its antifungal properties. In one study, participants who used 5 percent of tea tree oil for four weeks saw a 41 percent reduction in dandruff. Whereas whose who used shampoo just showed a 11 percent reduction. (10) Tea tree oil has also been found to work as an antiseptic.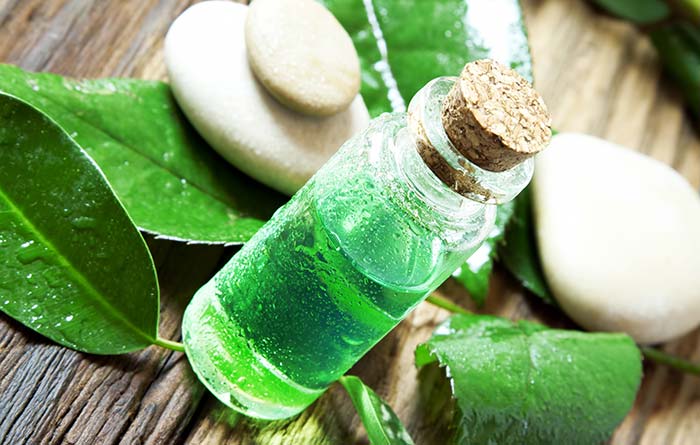 Steps To Follow :
Shampoo using the oil every alternate day.
Make sure you massage your scalp for a few minutes with the oil before shampooing.
13# Vinegar:
Vinegar is capable of killing scalp fungus and bacteria. It also helps in treating dry skin and reducing dandruff not caused by fungus. The acid content in vinegar reduces the itchiness of the scalp and drastically brings down flaking.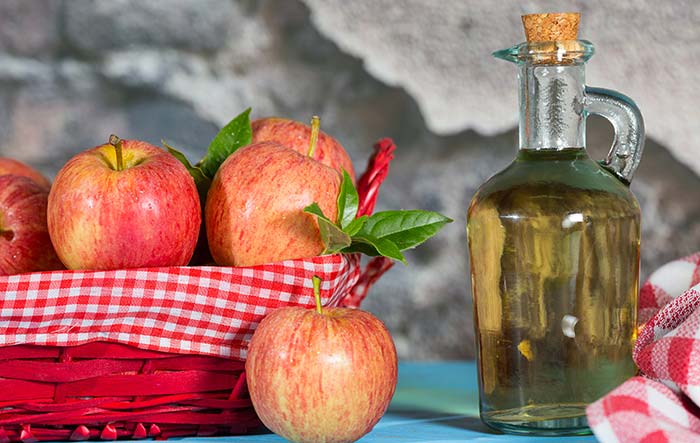 Steps To Follow :
Gently massage your scalp with vinegar. Make sure the massage is deep and not superficial.
You can also add one tablespoon of vinegar in the last mug of water while washing your hair.
Ensure the vinegar doesn't get inside your eyes.
The best way to use the mixture is to first boil two cups of vinegar. After letting it cool, mix 1/8th of vinegar to 1 cup of water and use before shampooing your hair.
14# Baking Soda:
Baking soda is known to reduce overactive fungi that can cause dandruff.
The baking soda scrub is a mild exfoliant which helps remove dead skin. Excess oil on the scalp (another reason for dandruff) can also be reduced with the help of baking soda. be reduced with the help of baking soda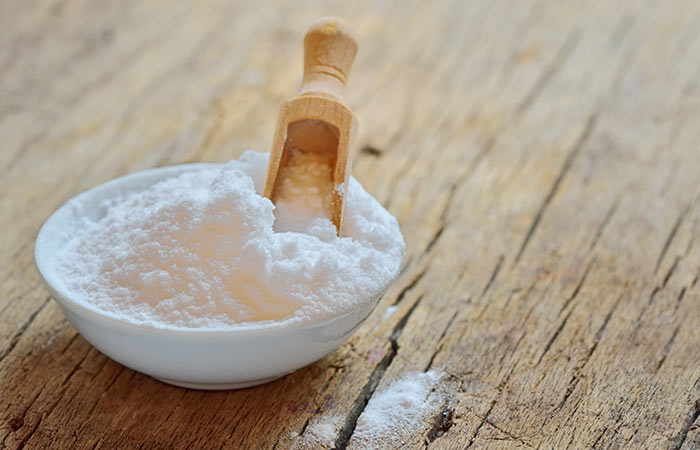 Steps To Follow :
Add one teaspoon of baking soda to your shampoo and wash your hair as usual.
The flakes stuck to your scalp should get removed mostly with just a single wash.
15# Apples:
This might be an unconventional and unusual ingredient for hair. Unripe apples contain Procyanidin B-2, a natural compound that has been found to promote hair growth, Since untreated dandruff ultimately leads to hair fall, apples do play a role in keeping your hair healthy.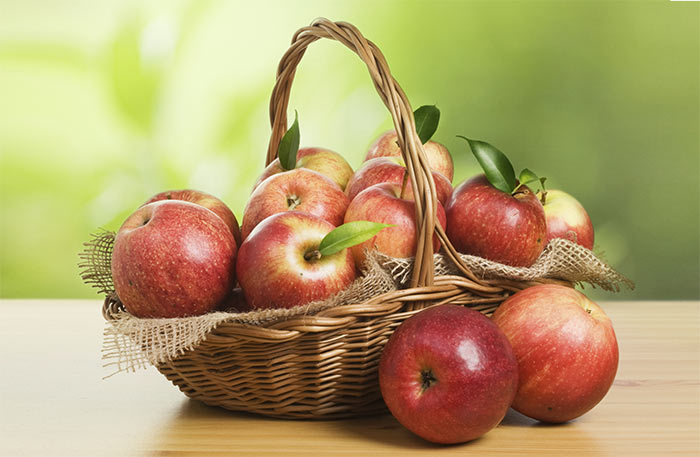 Steps To Follow :
Add two tablespoons of apple juice to an equal amount of water and apply onto your scalp.
Leave it for about fifteen minutes and then wash your scalp with a mild shampoo.
16# Ginger:
Ginger contains anti-inflammatory properties and can also stimulate hair growth. Ginger, when mixed with oil improves circulation. The active components of ginger like volatile oils help prevent dandruff.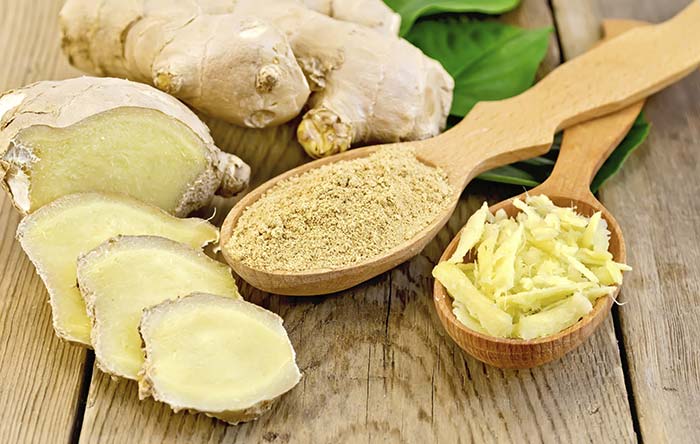 Steps To Follow :
Peel the ginger and grate it.
Take about four ounces of sesame oil into a small cup.
Squeeze the ginger in cheesecloth to get the oil.
Mix the ginger oil and sesame oil.
Massage your scalp gently with the oil.
Leave your hair undisturbed and then wash it with a mild shampoo.
[divider scroll_text="Back To Top"]