Now a days people are crazy for sportsmen than any other actors or actresses, sportsmen have always had their own charm, a charisma they carry with them along with their hot looks. Almost every cricket lover you meet, will admit to having an intense love with cricketers. Emotions run high during every match, more the number of runs more intense the love for Cricketer. Not only the way they hit the ball, they catch, but also the way they carry, and looks, matters lot to the new generation women and girls.
Cricket is not just limited to the match ground where batting, bowling, fielding is only connected, but it has become a sport of fame, charm, glamour, and success. Here we have collected updated pictures of hottest and most handsome cricketers in the world.
1.

Virat Kohli
Born: 5 November 1988 (age 29 years), Delhi (India)
Country: India
ODI debut (cap 175): 18 August 2008 v Sri Lanka
Test debut (cap 269): 20 June 2011 v West Indies
T20I debut (cap 31): 12 June 2010 v Zimbabwe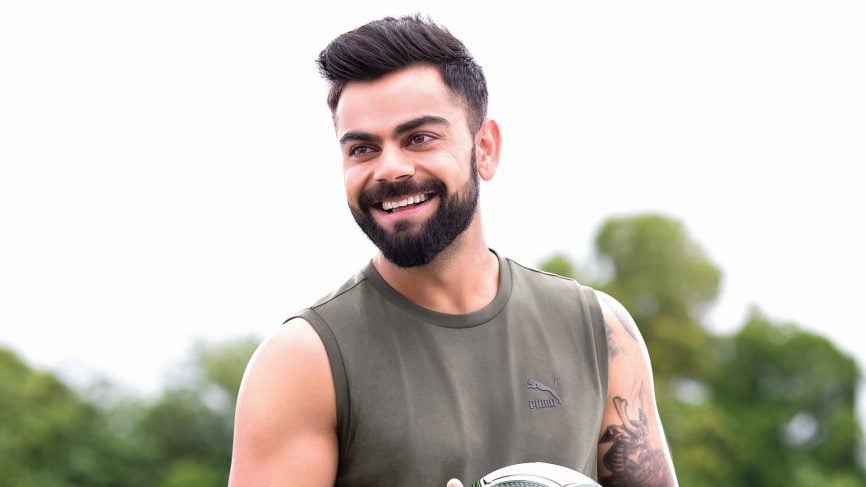 Virat Kohli is the most handsome cricket player of the Indian Cricket team. He was tagged as the most eligible bachelor of India. He made his first ODI against Sri Lanka in 2008. Kohli is the captain of the Indian cricket team and Royal Challengers Bangalore in IPL. He has acquired both fame and name in the recent years and married to popular Bollywood actress Anushka Sharma on 11 December 2017. After Sachin and Dhoni, Kohli is the leading player in India.
Cricket has always been the most popular game across the globe and it intended to be the greatest game of all games. As a matter of fact, there is no limitation in cricket; it is just not limited to bowling, batting, keeping, and fielding but there is more to this world of cricket. The world of is also a game of fame, name, glamour and success as well.
2.

Alastair Cook
Born: 25 December 1984 Gloucester, United Kingdom
Country: England
Test debut (cap 630): 1 March 2006 v India
ODI debut (cap 196): 28 June 2006 v Sri Lanka
T20I debut (cap 24): 28 June 2007 v West Indies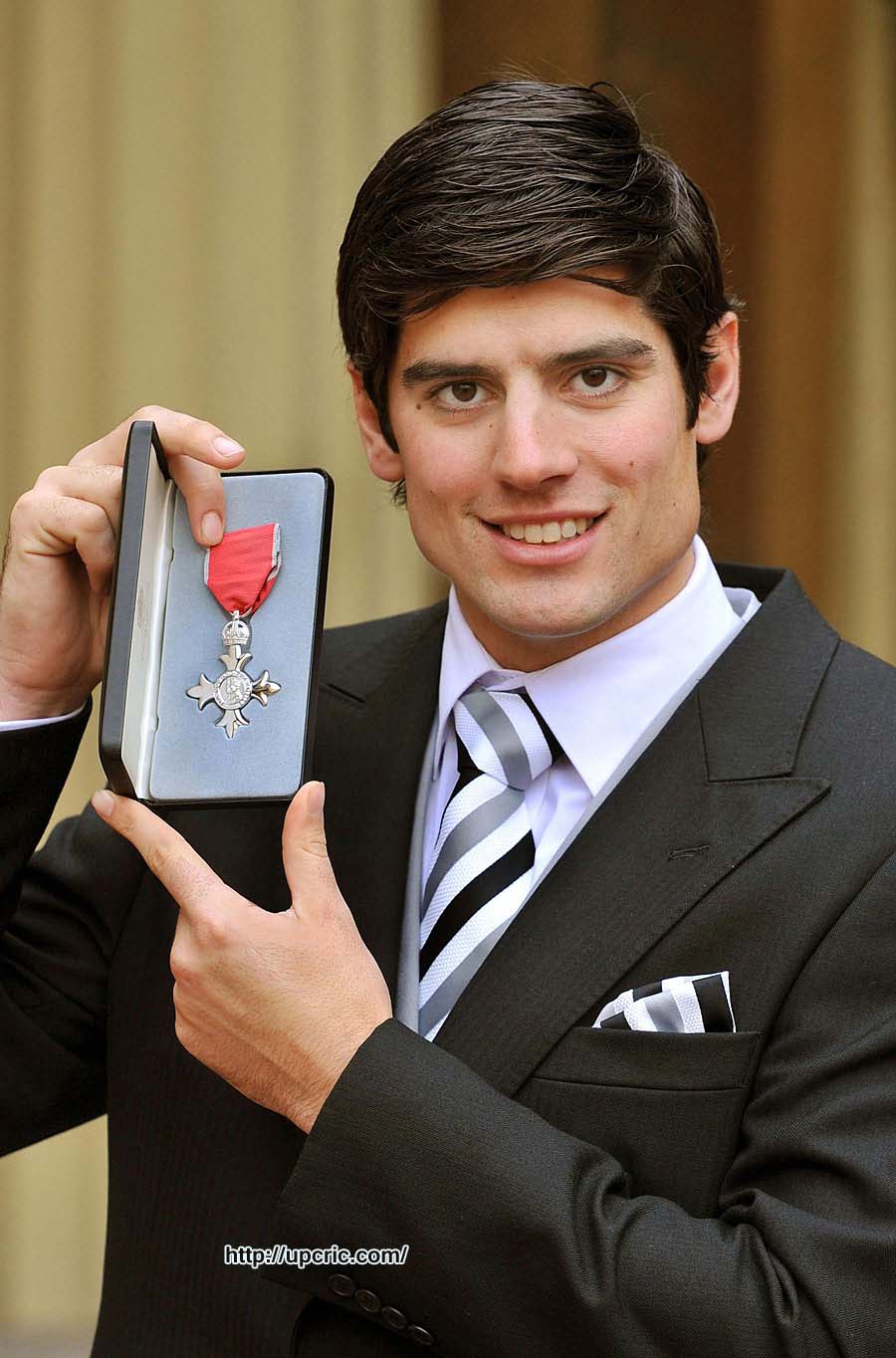 Alastair Nathan Cook is an English cricketer. A left-handed opening batsman, he is a former captain of the England Test and ODI teams. He is a very handsome person with a charming looks. He has a very killer looks and can attract many of the women towards him.
Alastair Nathan Cook plays for Essex County Cricket Club, and formerly for England in all international formats. A former captain of the England Test and One-Day International teams, he holds a number of English and international records.
3.

Kevin Pietersen
Born: 27 June 1980 (age 38 years), Pietermaritzburg, South Africa
Test debut (cap 626): 21 July 2005 v Australia
ODI debut (cap 185): 28 November 2004 v Zimbabwe
T20I debut (cap 7): 13 June 2005 v Australia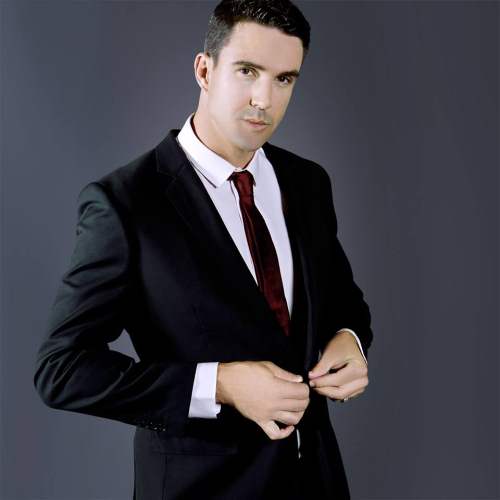 Kevin Pietersen is definitely one of the hottest-hunky cricketers in the world of sports. His build, looks, style, sophistication, add to has his own charm and glow. The South African-born England cricketer was a consistent run scorer for England before controversial issues led to his ouster from the team.
Kevin Pietersen MBE is a right-handed batsman and occasional off spin bowler who played test cricket for England between 2005 and 2014.
4.

Michael Clarke
Born: 2 April 1981 (age 37 years), Liverpool, Australia
Test debut (cap 389): 6 October 2004 v India
ODI debut (cap 149): 19 January 2003 v England
T20I debut (cap 1): 17 February 2005 v New Zealand
Spouse: Kyly Clarke (m. 2012)
Michael Clarke is a former Australian Test cricketer, a man with the most charismatic and charming look in the cricket industry. Apart from being attractive, Clarke has a strong leadership skill in cricket with an average batting score of more than 50. He is a man of elegance, sobriety, and durability in the cricket field. Clarke made his entry in the world of cricket against England in Adelaide back in 2003. He has played with immense patience and composure during his ODI debut.
He led Australia to their 5th Cricket World Cup triumph, when his team were victorious in the final of the ICC Cricket World Cup 2015 at the MCG. He is the first cap for Australia in Twenty20 Internationals.
5.
Shahid Afridi
Born: 1 March 1980 (age 38 years), Khyber Pakhtunkhwa, Pakistan
ODI debut (cap 109): 2 October 1996 v Kenya
Test debut (cap 153): 22 October 1998 v Australia
T20I debut (cap 8): 28 August 2006 v England
Spouse: Nadia Afridi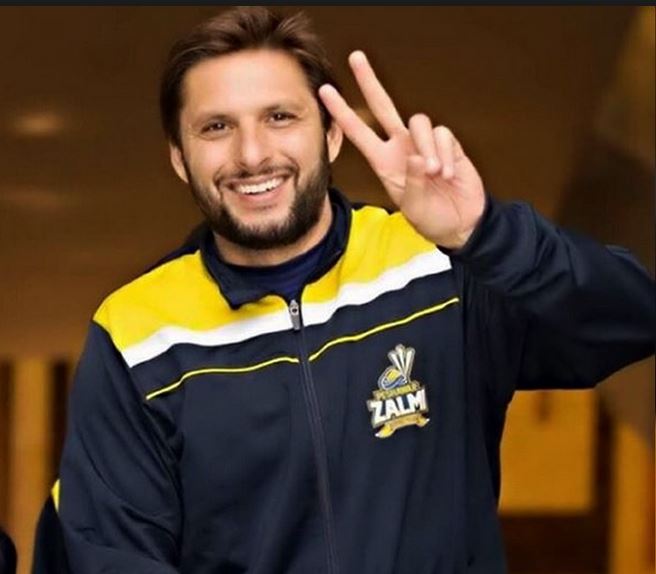 Shahid Afridi, popularly known as Boom Boom, is very well-known for his look and style. He is a man with style and charming personality. Afridi used to play for the Pakistan team and used to bat with style and vigor. He is a man of great strength and his ability to play for the team under immense pressure made him the greatest cricketer of all time. He is an enigmatic player with all-rounder skill. Afridi has secured over 4,000 runs and taken over 300 wickets in his cricket life.
6.

Brett Lee
Born: 8 November 1976 (age 41 years), Wollongong, Australia
Test debut (cap 383): 26 December 1999 v India
ODI debut (cap 140): 9 January 2000 v Pakistan
Bowling: Right-arm fast
T20I debut (cap 7): 17 February 2005 v New Zealand
Spouse: Lana Anderson (m. 2014), Elizabeth Kemp (m. 2006–2009)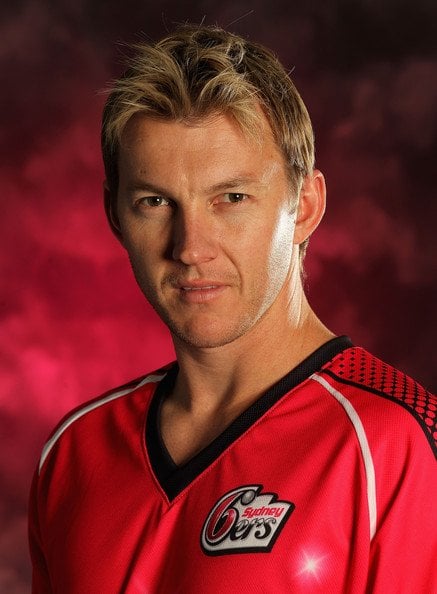 Brett Less the enigmatic and super cute cricket player of Australia. His charming and fascinating look has won over the heart of many girls. He is considered as one of the sexiest player in the cricket fraternity. Apart from his cricket career, he has made a dynamic entry in singing, acting, and modeling as well. During his international career, Lee was recognized as one of fastest bowlers in the world of cricket along with Shoaib Akhtar. After his retirement from cricket, he has been seen doing commentating on the cricket field. Lee has made his debut against Pakistan in 2000. Lee also played in the IPL team for Punjab Kings XI for the first three consecutive years and later joined the Kolkata Knight Riders team.
7.

Brendon McCullam
Born: 27 September 1981 (age 36 years), Dunedin,
Country: New Zealand
Test debut (cap 224): 10 March 2004 v South Africa
ODI debut (cap 126): 17 January 2002 v Australia
Spouse: Ellissa McCullum (m. 2003)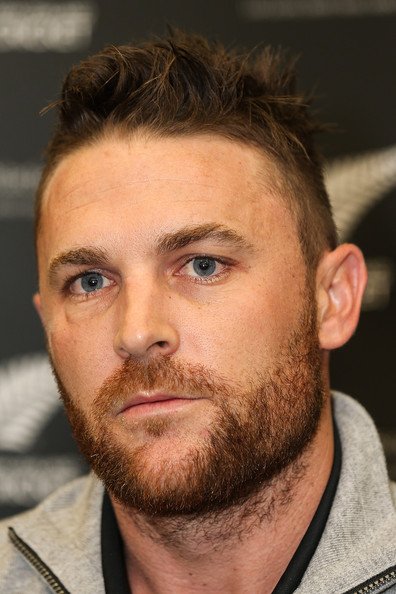 McCullum plays for New Zealand cricket team, who has a stunning personality and a killer style to make all girls go crazy over him. MacCullum is also a popular player in the IPL team of Kolkata Knight Riders. He made his triple century against India in Wellington. McCullum is an unbeatable player with huge talent, as his appearance in the crease can make anybody impossible to look away. He has made himself the best keeper and best batsman in the century so far.
8.

AB Devilliers
Born: 17 February 1984 (age 34 years), Bela-Bela, South Africa
ODI debut (cap 78): 2 February 2005 v England
Test debut (cap 296): 17 December 2004 v England
T20I debut (cap 20): 24 February 2006 v Australia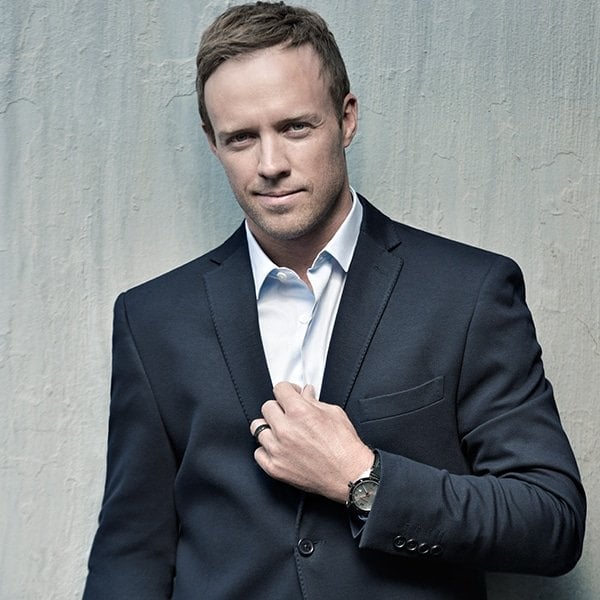 AB de Villiers is a South African international cricketer, who plays all formats and also a former captain in all formats. He is so charming and traditionally good-looking yet he is well known to be down to earth and sensible. He is also one of the Greatest Fielders. He has been claimed to be the number one batsman in Tests and ODIs many times. AB de Villiers has the 10th-most total centuries scored (47) among all international cricketers.
9.
James Anderson
Born: 30 July 1982 (age 36 years), Burnley, United Kingdom
Test debut (cap 613): 22 May 2003 v Zimbabwe
ODI debut (cap 172): 15 December 2002 v Australia
Bowling: Right-arm fast-medium
T20I debut (cap 21): 9 January 2007 v Australia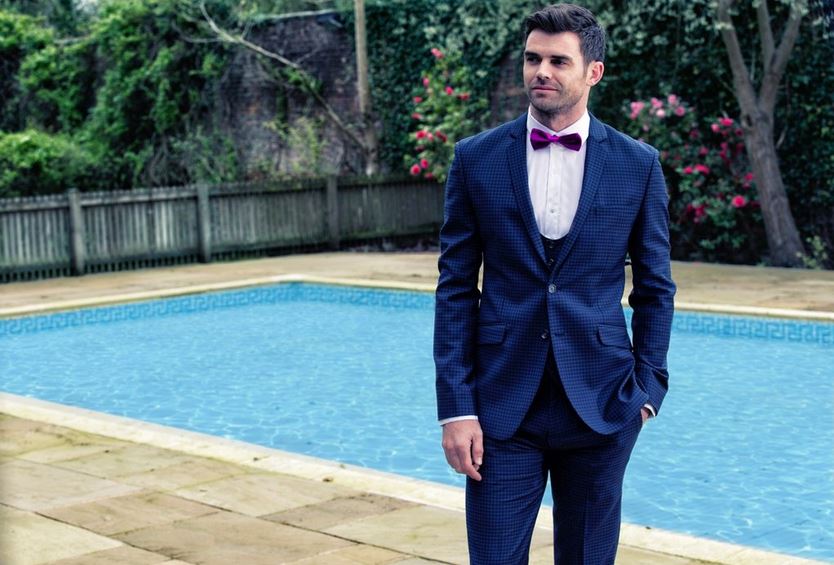 James Micheal Anderson also called Jimmy Anderson is a part of the English Cricket Team. The 34-year-old is a magnet for all laws of attractions! His hypnotic smile, deep coloured eyes, and sexy hairstyle can swoop any girl off her feet with just one look.
10.
Shane Bond
Born: 7 June 1975 (age 43 years), Christchurch, New Zealand
Height: 1.85 m
Bowling: Right-arm fast
ODI debut (cap 124): 11 January 2002 v Australia
Test debut (cap 216): 22 November 2001 v Australia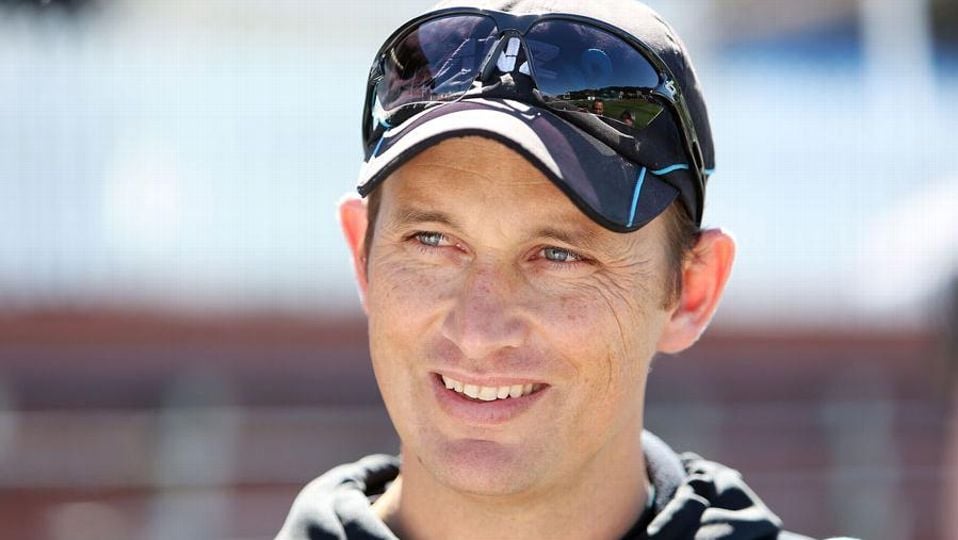 The former Kiwi speedster was a nightmare to most batsmen during his prime and made the ball talk with his brisk pace and swing. Though injuries brought a premature end to his international career, Bond was the best Kiwi fast bowler in the post-Hadlee era. He was also one of the hunkiest and stylish cricketers during his time and was a very popular figure among fans.
11.
Dale Steyn
Born: 27 June 1983 (age 35 years), Phalaborwa, South Africa
Country: South Africa
Test debut (cap 297): 17 December 2004 v England
Bowling: Right arm fast
ODI debut (cap 82): 17 August 2005 v Asia XI
T20I debut (cap 31): 23 November 2007 v New Zealand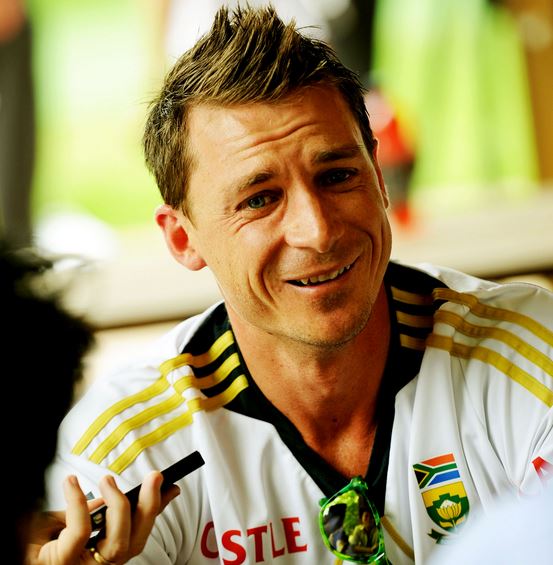 Dale Steyn with his charming and innocent look has won over many hearts of the girls around the world. Steyn plays for South Africa and a right-armed fast bowler, with a bowling speed of 150 km/h. Dale with his fast bowling skills has elicited an excitement in the cricket fraternity. He has made his debut in cricket against England in 2004; it was his first Test match for South Africa. Dale broke down all the records and turn out to be the fastest South African bowler acquiring 100 wickets in the test matches. Dale played for Indian Premier League as well, made his first entry with Bangalore and later in Hyderabad team.
12.
Chris Woakes
Born: 2 March 1989 (age 29 years), Birmingham, United Kingdom
Test debut (cap 657): 21 August 2013 v Australia
ODI debut (cap 217): 23 January 2011 v Australia
Bowling: Right-arm fast-medium
Last ODI: 10 March 2018 v New Zealand
Spouse: Amie Louise Woakes (m. 2017)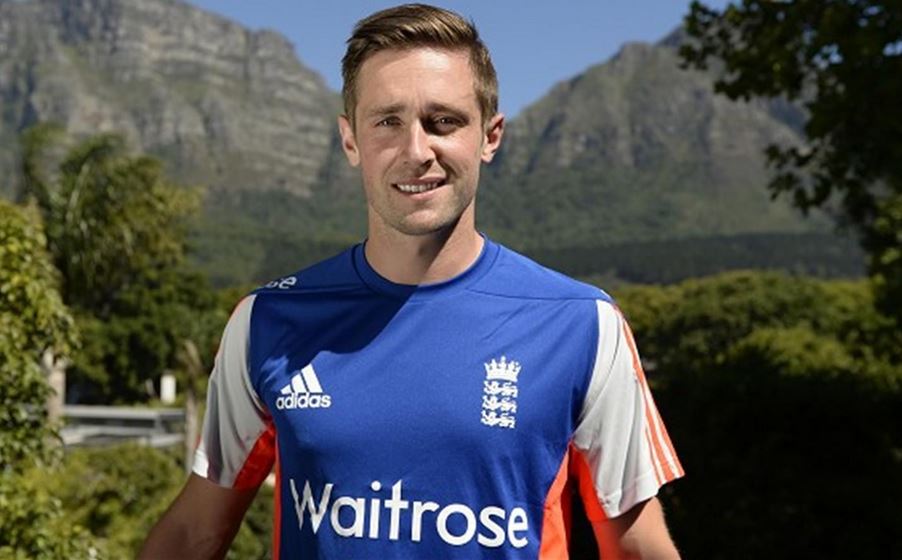 Chris Woakes is a fast-medium bowler and right-handed batsman of England. He is a man with good looks and charm, and also with a pleasant personality. He has earned the title of best all rounder in the cricket world. Woakes made his entry into ODI against Australia in 2011 at Sydney. Chris is basically an English player who played many country games on his home ground England.
13.
Mitchell Johnson
Born: 2 November 1981 (age 36 years), Townsville, Australia
Country: Australia
Test debut (cap 398): 8 November 2007 v Sri Lanka
Bowling: Left-arm fast
ODI debut (cap 156): 10 December 2005 v New Zealand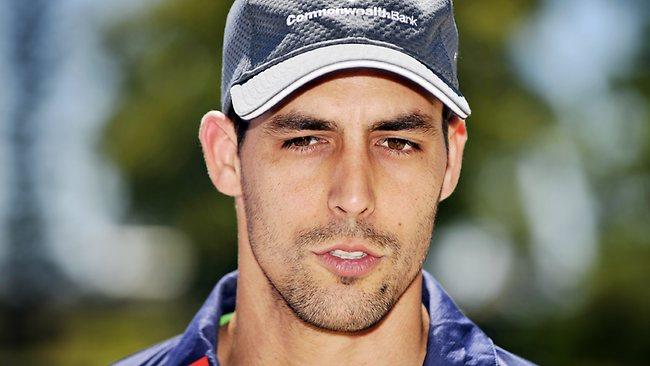 Mitchell Guy Johnson born on 2 November 198, is an Australian cricketer, who played all forms of the game until his retirement from international cricket in 2015. With killer looks, a sculpted frame and a cute dimple, the Australian pacer has the looks to break into the hearts of many. He looks very fashionable with tattooed arms.
14.
Misbah Ul Haq
Born: 8 July 1974 (age 44 years), Mianwali, Pakistan
Country: Pakistan
ODI debut (cap 142): 27 April 2002 v New Zealand
Test debut (cap 166): 8 March 2001 v New Zealand
Batting: Right-hand batsman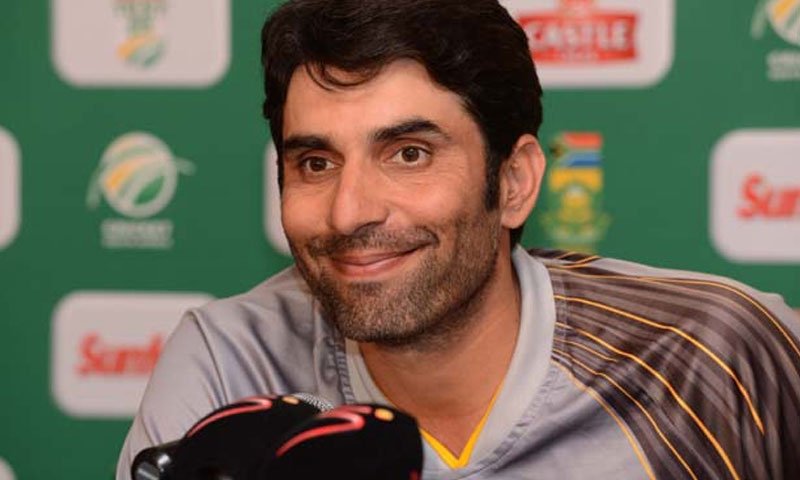 The dashing and cool temperament man, Misbah ul Haq, is also one of the finest sportsmen you will see on the field. The Test Team captain for Pakistan has a sweet chocolatey smile and a heart of gold which will melt anyone's heart.
15.

Eoin Joseph Gerard Morgan
Born: 10 September 1986 (age 32 years), Dublin, Republic of Ireland
Country: Play for England
ODI debut (cap 208/12): 5 August 2006; Ireland v Scotland
Last ODI: 17 July 2018; England v India
Current teams: England cricket team (Batsman)
Spouse: Tara Ridgway (2015–)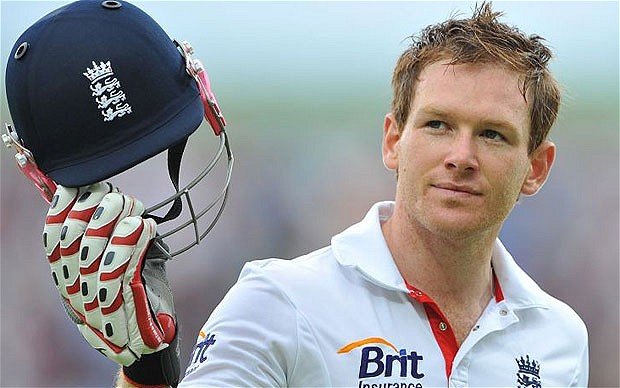 Eoin Morgon is an Irish cricketer who captains the England cricket team in limited overs cricket. A left-handed batsman, he plays county cricket for Middlesex and has played for England's Test, ODI and T20I teams. He originally represented his native Ireland at international level before switching to play for England in 2009. He was the first of only two players in history to score an ODI hundred for two nations and is particularly noted for his end of innings hitting ability, seeing him labelled as a 'finisher'. He is also noted as being a skillful player of the reverse sweep shot.
 Hope you like the article, Share this with your crazy friends having crush on these players or in deep love with them, let them have a look on the hottest look of the cricketers around the world.

You May also like to read:
15 Hottest Female Cricketers Pics and Profile