Cricket fervour is reaching its peak with the setting in of the ICC World Cup. While the cricketing men are being glorified as mini-Gods, there are some who lurk in the shadows of their success. They are the women cricketers who never get their due despite putting up amazing performances on the field and looking hot each time they do so.
It's no surprise that cricketers and good looks go hand in hand. Whether they're catching waves or scoring runs, these women work tirelessly at maintaining their sexy bodies. But aside from being in shape, these ladies also happen to be and pretty damn kick-ass . If you don't consider yourself much of a women's cricket fan, we're confident that will change after you check out our list.
We take at look at some of the female cricketers who are the hottest of the lot. Below, we present the 15 hottest female cricketers:
15. Mithali Raj :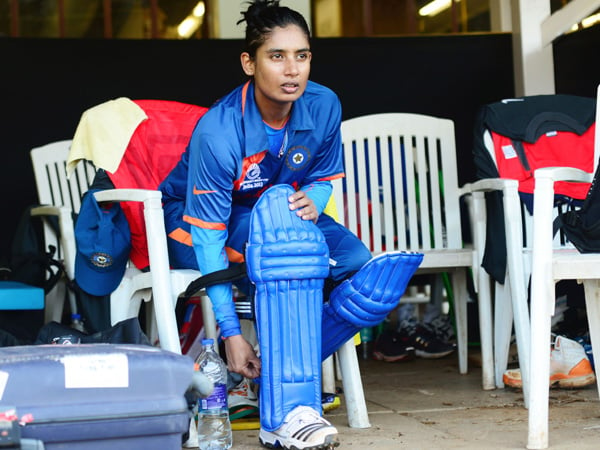 Mithali Raj at 19 emerged as one of India's most capable batswomen with a staggering 214 against England in the second and final Test at Taunton. The middle-order bat now has the second highest score in women's Test cricket, having been surpassed by Kiran Baluch who scored 242 against West Indies in March 2004.

14. Sana Mir: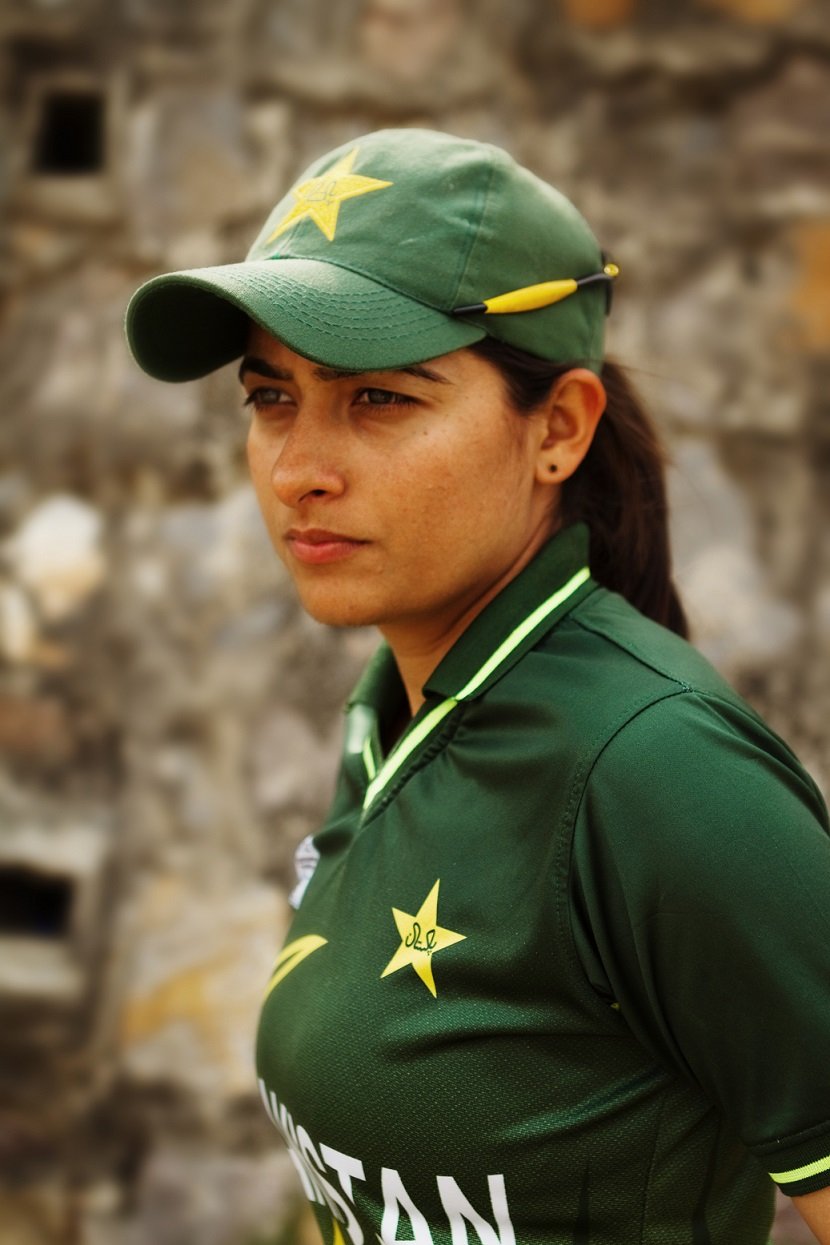 Sana Mir is a female Pakistani cricketer and captain of the Pakistan women's team who has led Pakistan to two Gold medals in Asian Games 2010 and 2014.Sana Mir is basically a bowling all-rounder.

13. Mignon du Preez: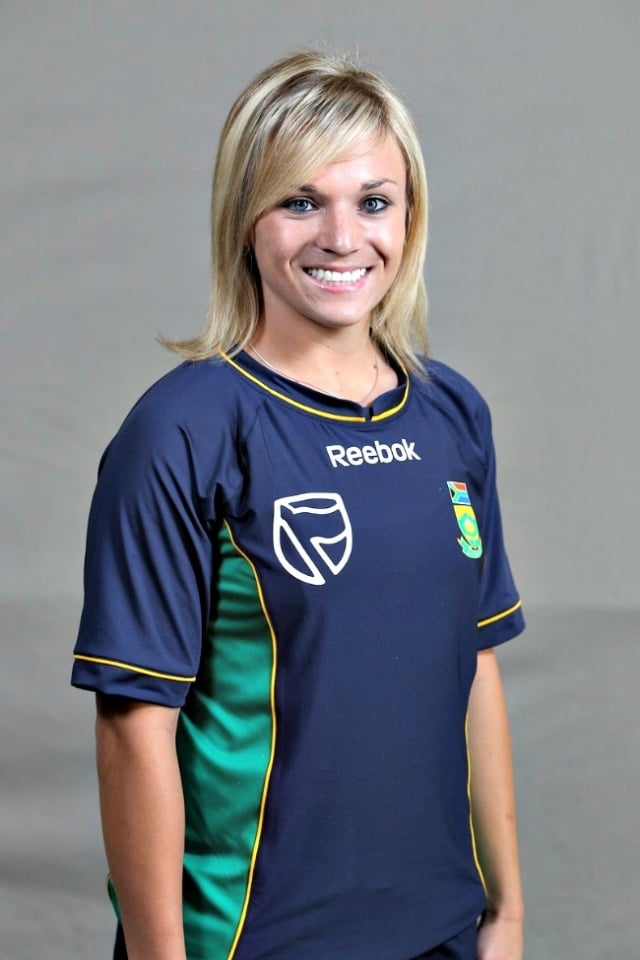 Du Preez is the captain of the Momentum Proteas. She started playing cricket at the age of four, getting her introduction through the KFC Mini-Cricket programme. She also has national colours in indoor and action cricket, as well as softball. She also has provincial colours (Northerns) for hockey, tumbling and table tennis. Her favourite cricketers are Sachin Tendulkar and Jonty Rhodes. She is a B.Comm Honours in Marketing graduate. Enjoys spending time with her family, friends and boyfriend Tony when she has free time.
Wicket-keeper batsman Mignon du Preez made her debut for the South African women's cricket team at the age of 17 in 2007.

12. Dane van Niekerk: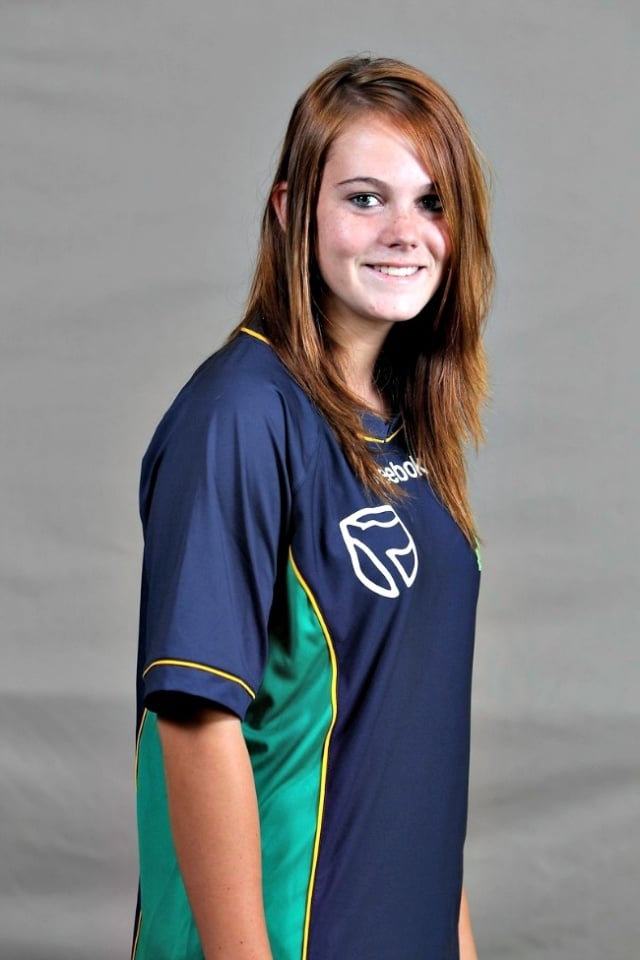 Dane van Niekerk is a South African One Day International and Twenty20 International cricketer. She was born in Pretoria, educated at Centurion High School and, after playing for Highveld Women and Northerns Women, was selected as part of the South Africa national women's cricket team for the 2009 Women's Cricket World Cup in Australia.

11. Trisha Chetty: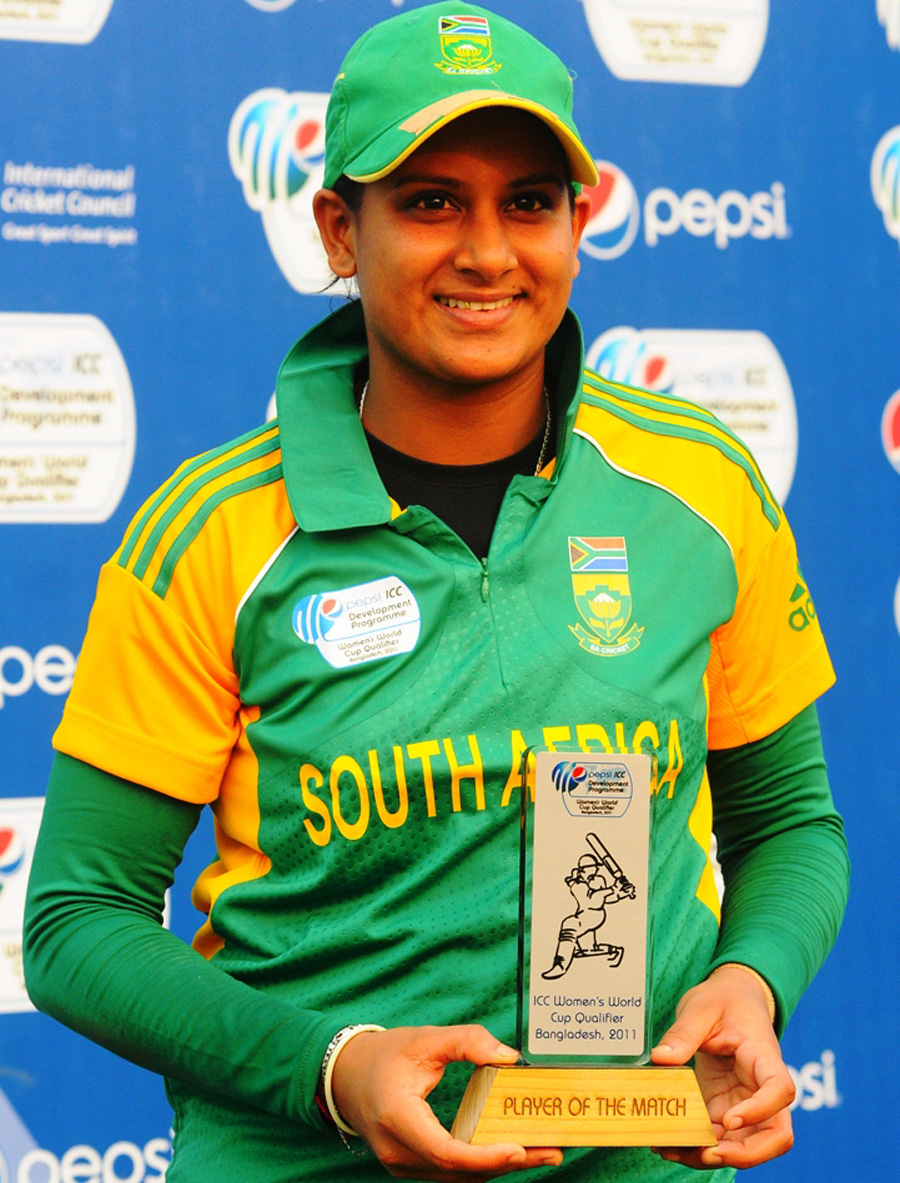 This 23-year-old Durban native made her international debut back in 2007. Since then, she has played 29 ODIs, 17 T20s, and one Test for her national side. This wicketkeeper-batter has been quite productive on the field too, while making heads turn off it. Let's hope we get to see this pretty Protea in a lot more on-field action

10. Aimee Watkins:-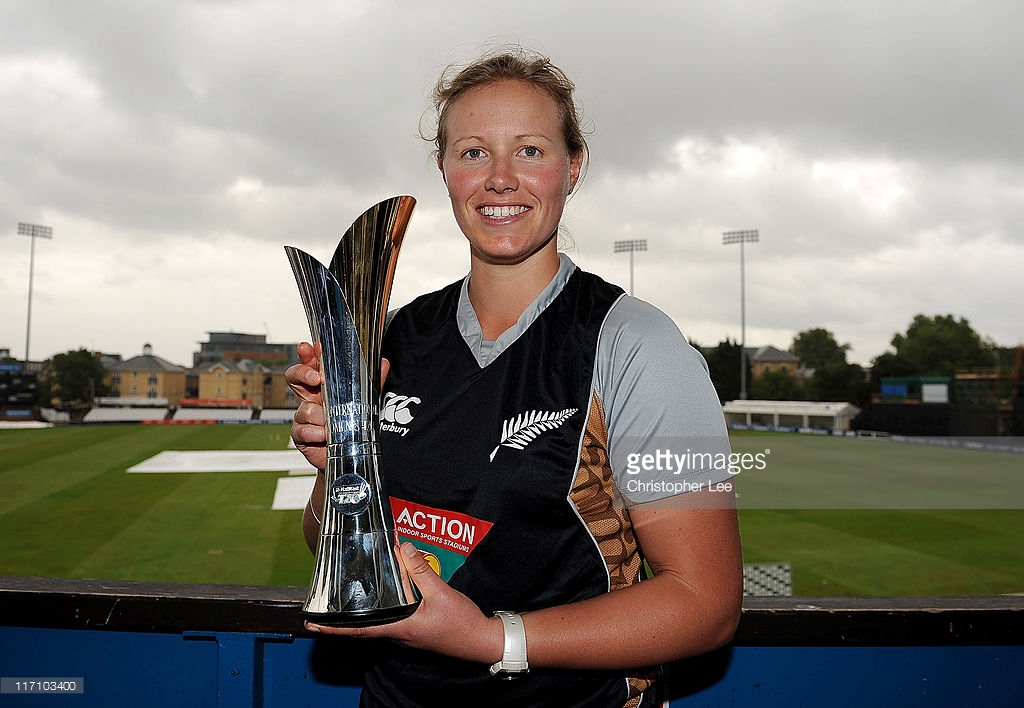 Aimee Watkins is a New Zealand cricketer who has played one-day internationals and Tests for the New Zealand national women's cricket team. She was born in New Plymouth. She attended New Plymouth Girls' High School in New Zealand. She plays for the Central Districts in the domestic league. Watkins is a left-handed batter and bowls right arm off spin. She was leading wicket-taker for New Zealand at the 2009 Women's Cricket World Cup with 11 total wickets. She became captain of New Zealand team after the retirement of Haidee Tiffen. She competed against Australian Jodie Fields in the 2009 Women's Cricket World Cup.

9. Leah Poulton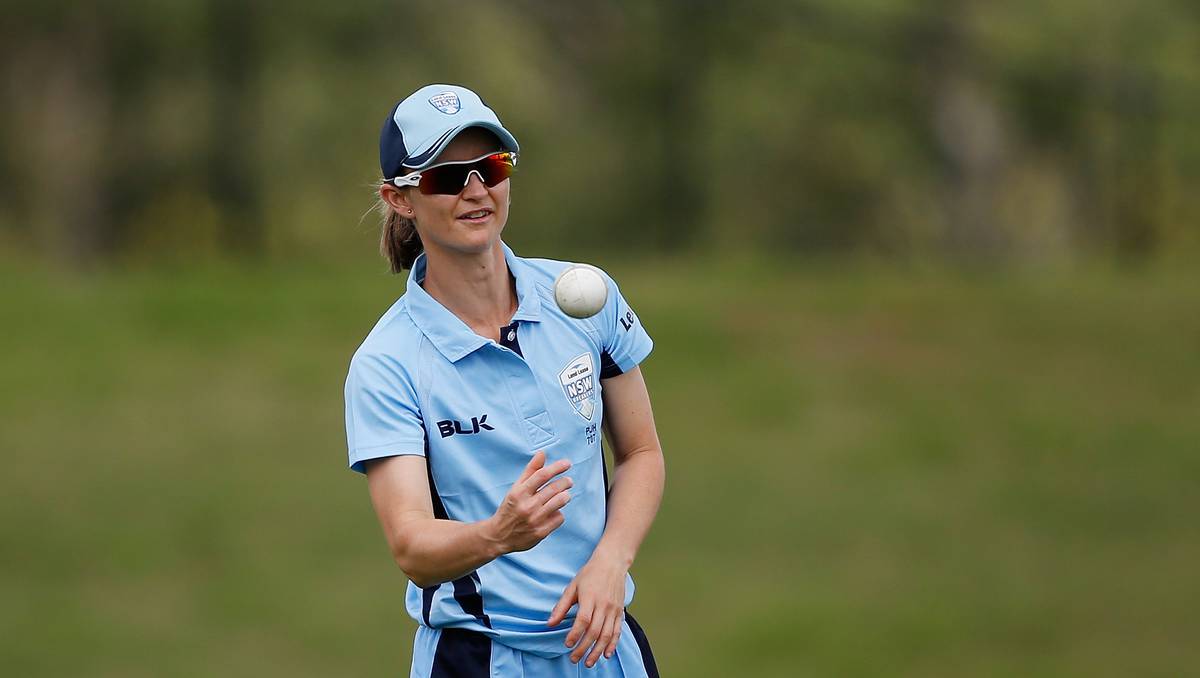 Leah Poulton is a Australian cricketer. She is a specialist batsman and usually opens the batting. She plays for New South Wales in domestic League. She captained New South Wales to the Under-17 national championships in 2000. She was struggling in her first three seasons and was in and out of the team frequently, with an average of only 24 runs in her second and third seasons combined. But she regularly captained Australia's Under-19 and Under-23 teams during this time. Poulton was rewarded with international selection in the Rose Bowl series against New Zealand at the start of the 2006–07season and she scored her maiden century in the third match. During 2008 winter, she traveled to play for Nottinghamshire in England county, and was recalled to the Australian team at the start of the 2008-09 season. After scoring 376 runs with an average of 41.77 in the WNCL 2008, Poulton retained her position in the national team for the 2009 Women's Cricket World Cup and the 2009 World Twenty20. She was a regular member of the playing team in both tournaments.

8. Sara McGlashan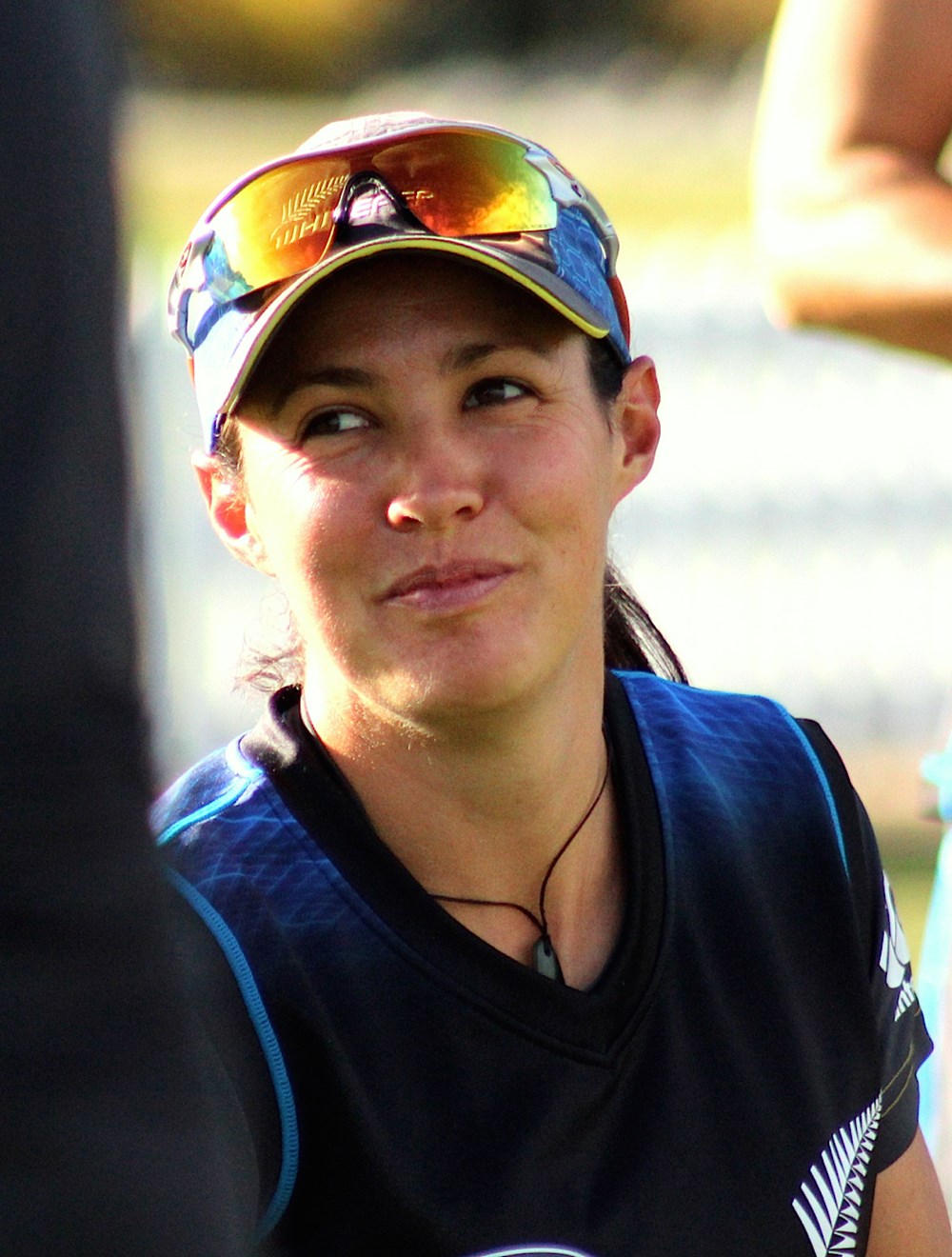 Sara McGlashan is a New Zealand cricketer. She is the sister of Peter McGlashan. She played for Central Districts previously, and recently moved to Auckland Hearts in the Domestic League. Her versatility adds more strength to her glamour, excelling with the bat, the ball and as a wicket keeper. She was a member of the State Central Hinds, playing in seven State League matches with a highest score of 40. She was selected for the winter tour to Europe and made her debut against the Netherlands in 2002, and strengthened her cricket that summer at the NZCA. Her cricket has developed a lot during that time but in 2006, she was unlucky not to have scored more runs against Indian team, but as usual her performances with the gloves was solid and consistent.

7. Cecelia Joyce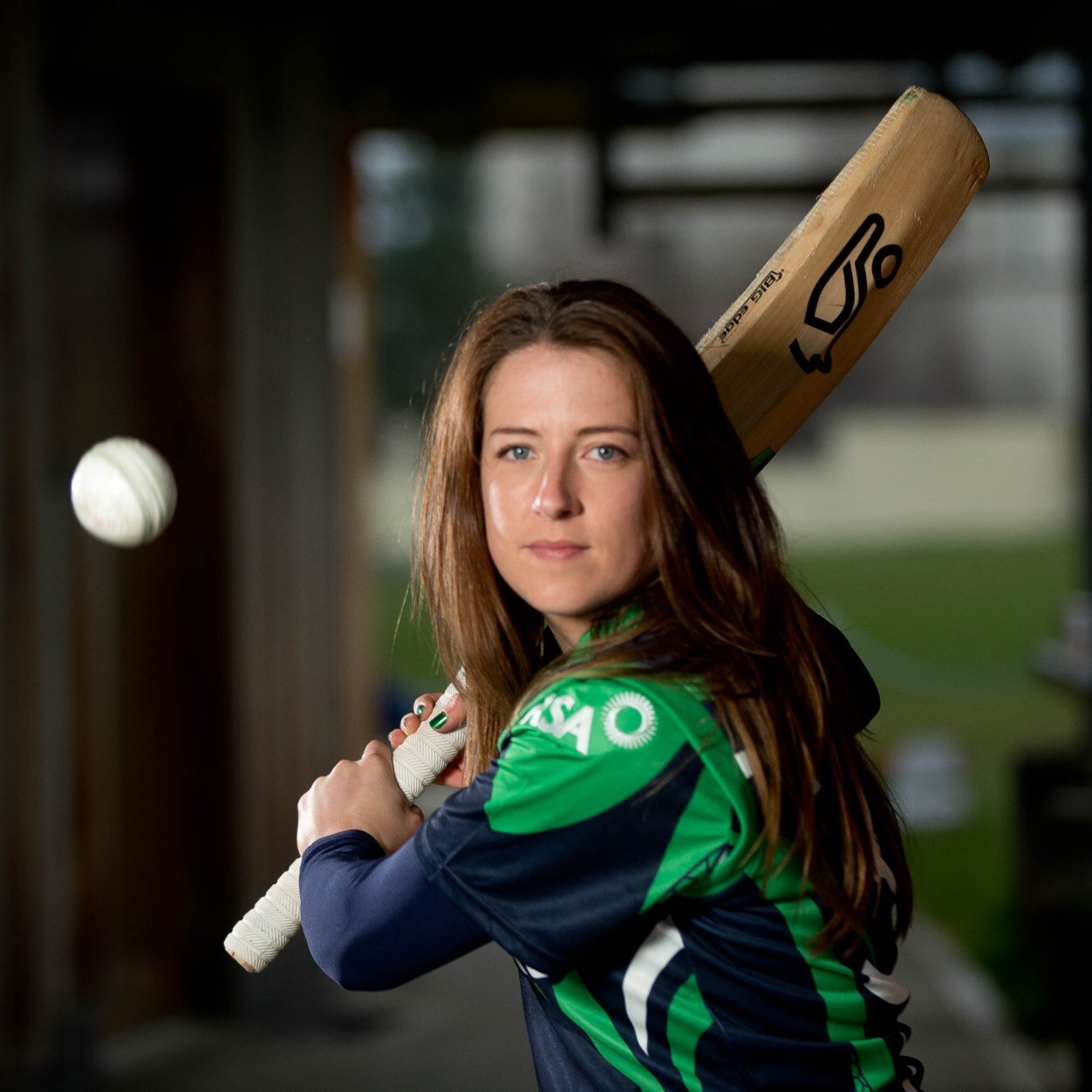 Cecelia Joyce plays for Ireland Women Team. She has a twin sister Isobel Joyce. Isobel and Cecelia Joyce seem to have some sort of spooky connection – both of them are batsmen, once in synch, they're a hard act to follow. Her 84 against MCC and 50* against Scotland – made sure she easily kept her place for the World Cup qualifiers. Joyce comes from a cricketing family. Her twin sister Isobel has played Test and ODI cricket for Ireland, and her three brothers Dominick, Ed and Gus have all played for the Ireland men's team. Ed has also played for England and Ireland.

6. Holly Ferling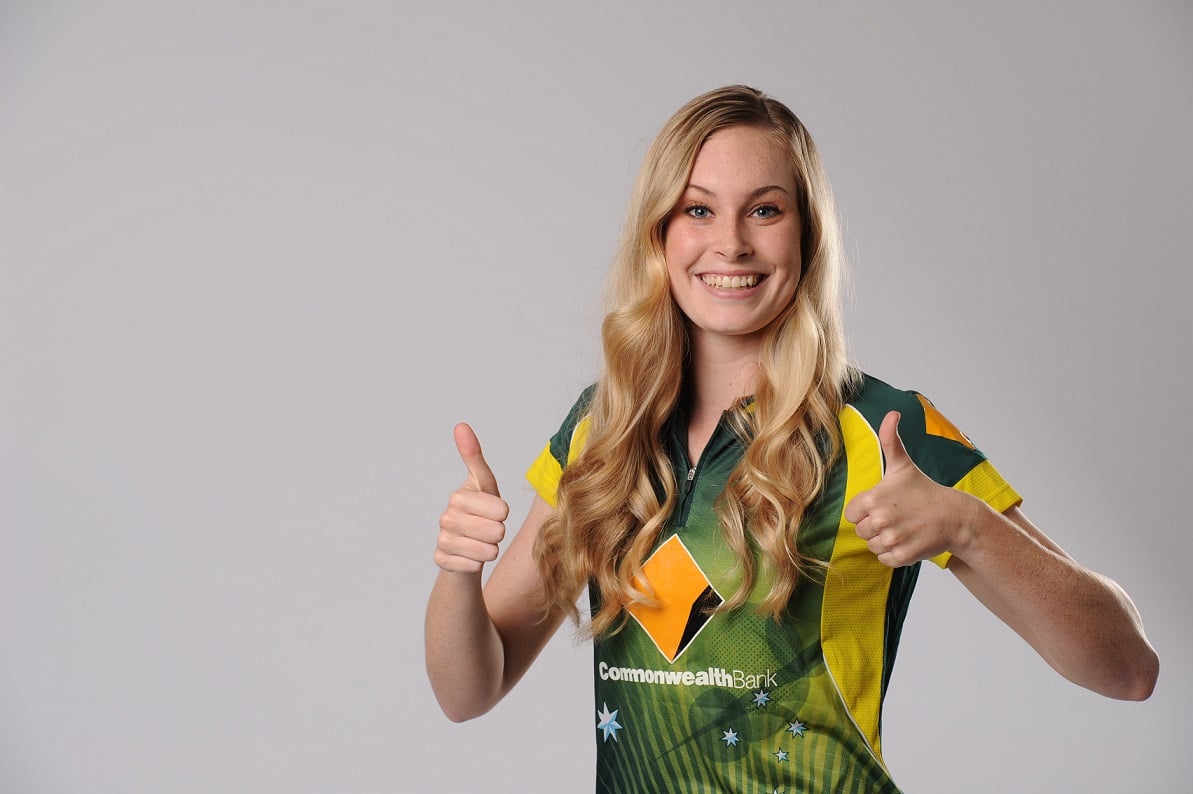 Holly Ferling is an Australian cricketer. She made her debut for the Australia national women's cricket team in 2013. She is a right-arm fast-medium paced bowler, She made four appearances during the 2013 Women's Cricket World Cup. She took nine wickets at an average of 10.55; placing her second on the bowling averages tables. She was named as the twelfth member in the team of the tournament, selected by an ICC panel. Ferling made her debut at the age of 14 in Queensland, and took a hat-trick with her first three balls. She then became the first woman to be named as the Queensland Junior Cricketer of the Year. Ferling developed her game playing alongside men, that has helped her to teach her where to bowl.

5. Sarah Taylor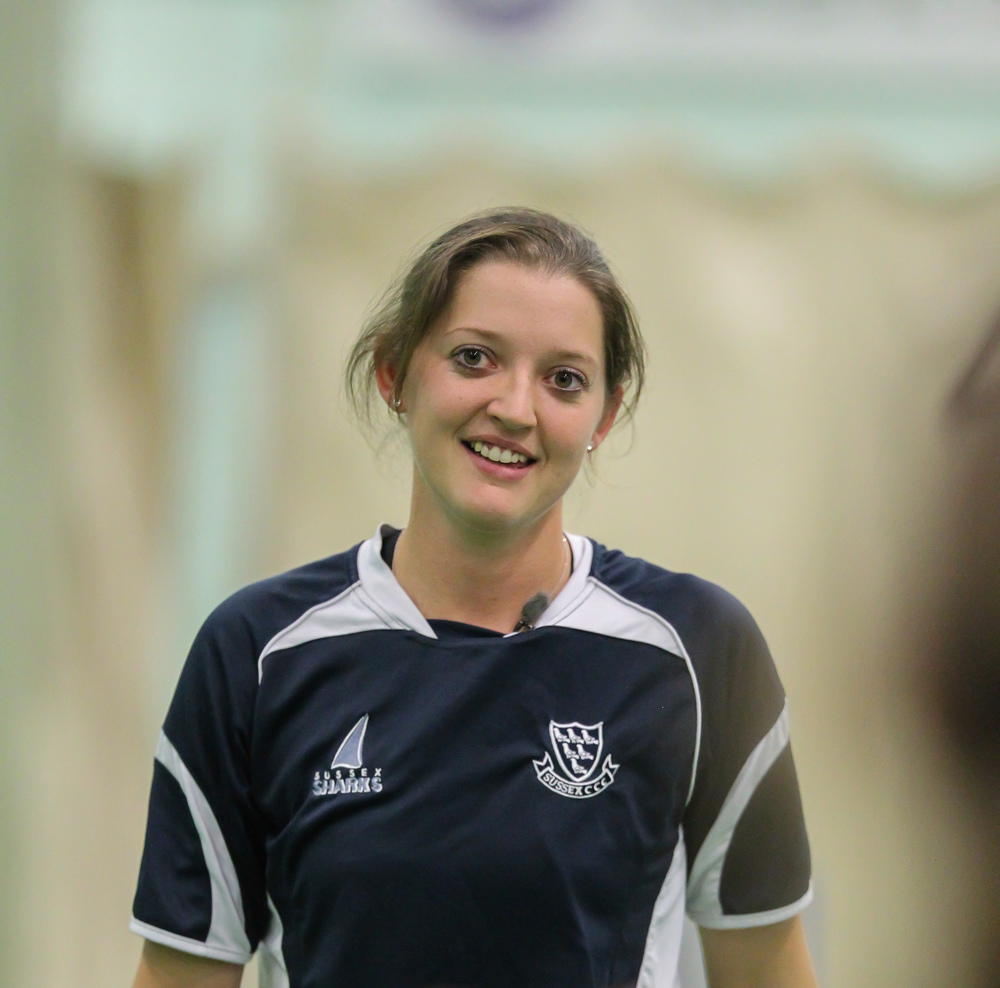 Sarah Taylor is an English cricketer. She is a wicketkeeper-batsman. She usually opens the batting in one day matches and bats in the middle order in Tests. She was a member of the England team which retained the Ashes in Australia in 2008. She plays county cricket for Sussex. On 30 June 2009, she scored 120 at a run-a-ball in the 2nd One Day International at Chelmsford, overtaking Enid Bakewell's 118 in 1973 as the highest individual score against Australia by an Englishwoman. She broke the record for the highest stand in women's One Day International cricket with a first wicket partnership of 268 with Caroline Atkins at Lord's for England against South Africa. She went on to score 129. On 1 September 2008 she became the youngest woman cricketer to score 1000 runs in One Day Internationals when she scored 75 not out at Taunton against India. At the start of the village cricket season she was the first woman player ever to play in the Darton first XI. She opened the batting for England during the 50 over World Cup in Australia and the Twenty/20 World Championship in 2009. She won the T20I Women's Cricketer of the Year in 2013.

4. Rosalie Birch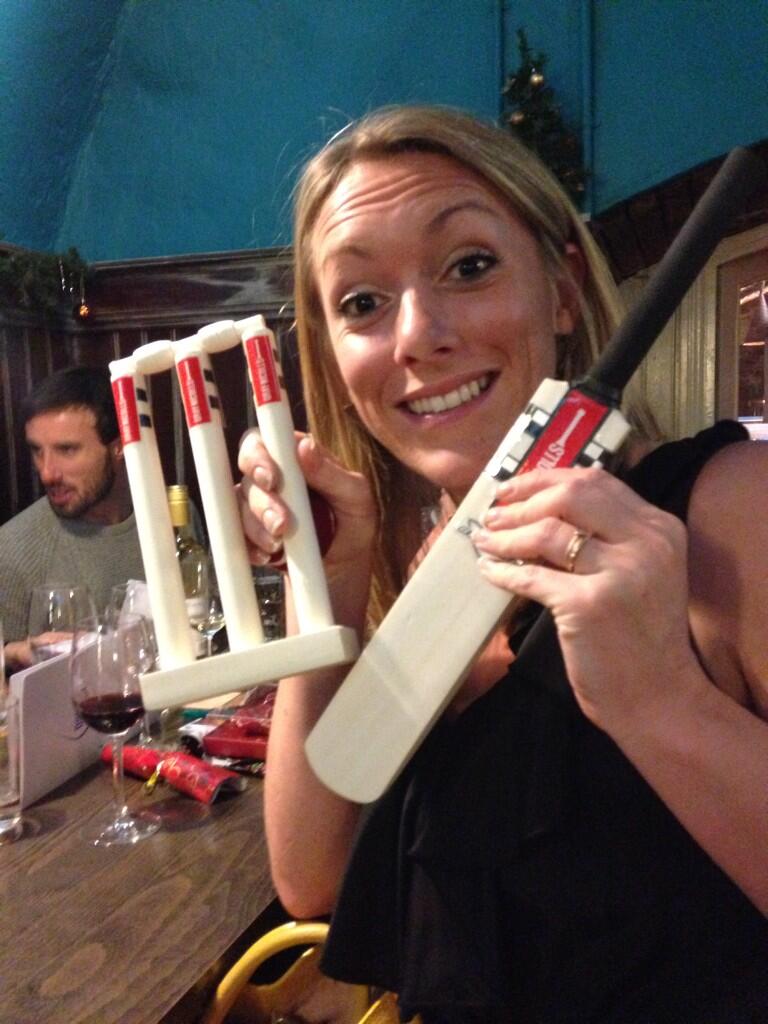 Rosalie Birch is an English cricketer and a member of the current England Cricket Team. She is an off spinner and lower middle order batsman. She was a part of the England team that won the Ashes in 2005 and retained the trophy in 2008. From 2003 Birch combined her cricketing career with full-time study at the University of Sussex. She completed her graduation with a BA in Linguistics in 2006.

3. Laura Marsh
Laura Marsh is an English cricketer. She was born in Pembury, Kent. She began playing cricket at the age of 11 and started her career as a medium pace bowler. But later found greater success when she switched to off spin. She plays county cricket for Sussex, represents the Rubies. She made her Test debut against India back in 2006. In the absence of Sarah Taylor, she opened the batting for England in the Twenty20 series against Australia in 2010. Also she opened the bowling and was named player of the match in England's series-winning win at Canberra on January 2010 after scoring 45 off 44 balls. Again the following day when her 43 from 23 balls helped England to post a winning total. After attending Skippers Hill Manor Preparatory School and Brighton College, she took a Sports Science with Management degree at Loughborough University.

2. Isa Guha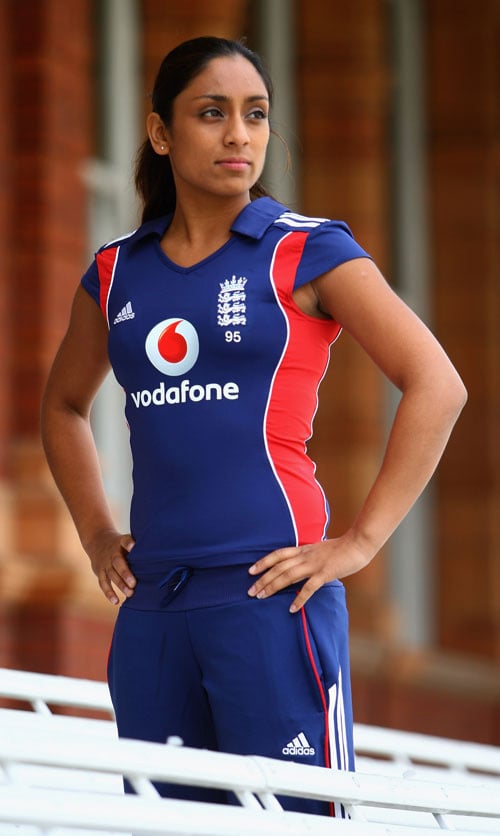 Most Indian cricket fans know her from her stint as an expert on T20 Extra Innings on Set Max. This hottie of Indian origin plied her trade for England for almost a decade before she retired from international cricket earlier this year. Isa Guha is a cricketer who plays for England team. She is a right arm fast medium bowler. She made her Test debut at the age of 17 against India in 2002. She was named BBC Asian Network Sports Personality of the Year in the same year. Her best bowling in 44 One Day Internationals that she played is the 5/22 which she took against New Zealand. She was number one One-Day bowler during 2008-09.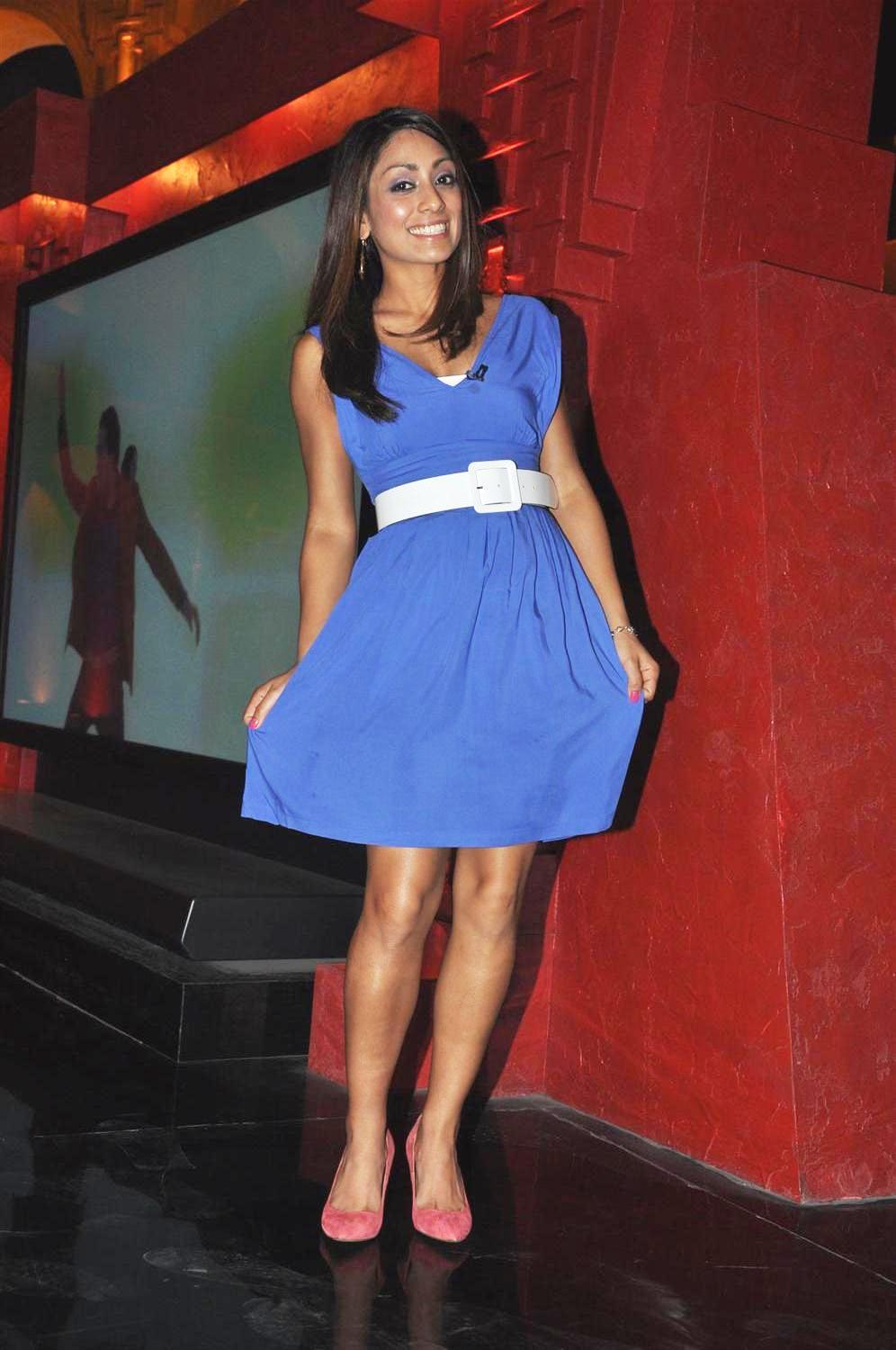 She took a career best 5/40 in her seventh Test match, against Australia in Bowral in 2008. She finished up with a total of nine wickets in that match. She announced her retirement from international cricket on 9 March 2012, although she continues to play county cricket for Berkshire. Guha also writes a column for the BBC Sport website. She joined ITV Sport in April 2012 as a co-presenter in the coverage of the Indian Premier League

1. Elesse Perry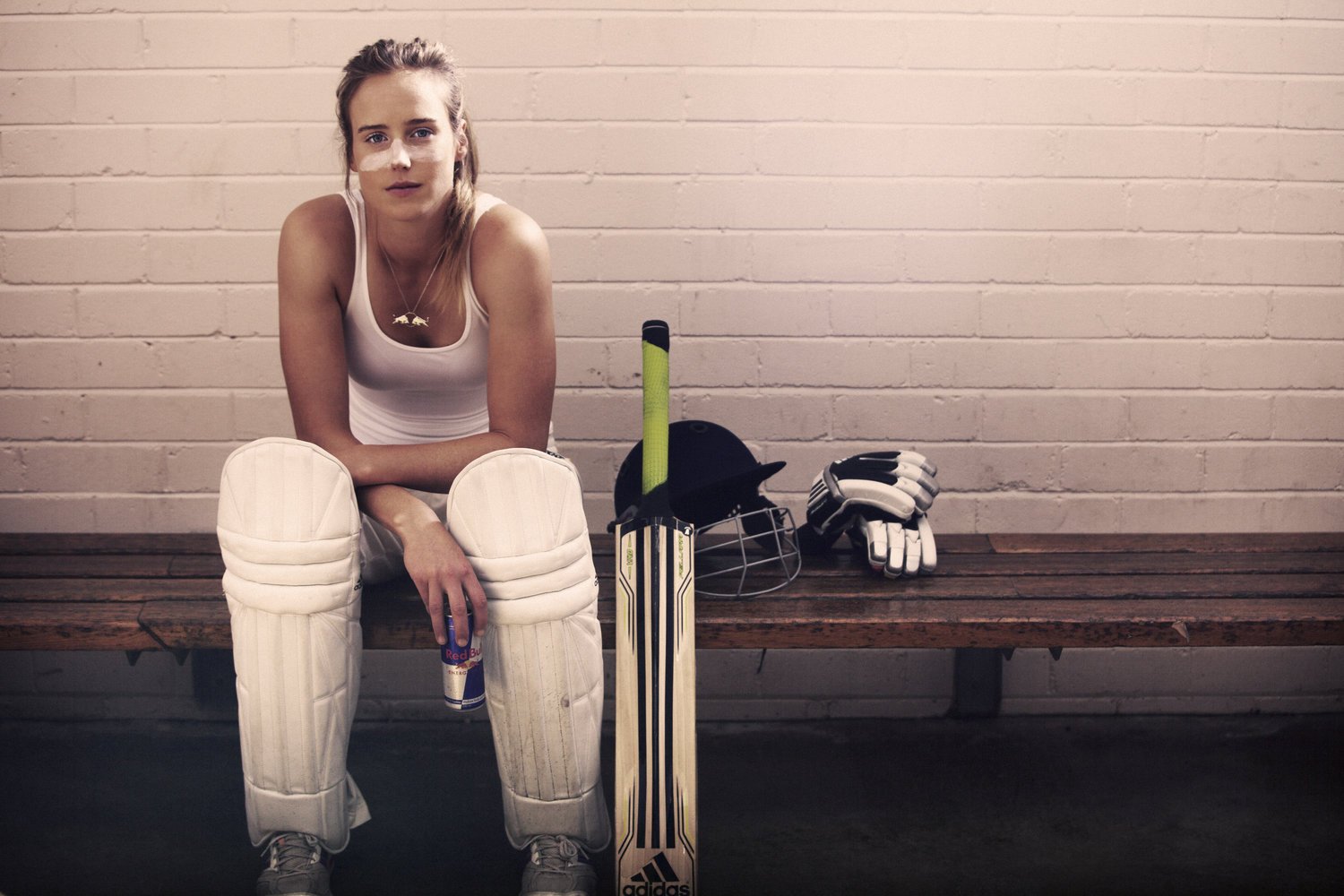 Ellyse Perry is an Australian cricketer who made her debut for both the Australian cricket and football teams at the age of 16. She played her first cricket international in July 2007 before earning her first football cap for Australia just a month later. This makes Perry the youngest person, male or female, to represent Australia in cricket and the first Australian woman to have appeared in both cricket and football World Cups. In 2013 Perry was ranked by magazine as the 36th most marketable sportsperson in the world, and the most marketable Australian athlete. She also appeared in a commercial shoot for Jockey underwear.
What do you think About This List ? Are we Missed Your Favorite ! Tell us your comments below.
Read More
17 Hot & Sexy Photos of IPL Cheerleaders & Cheergirls | Cricket IPL 2015
Lisa Sthalekar: Indian Orphanage Become Greatest Australian Women's Cricketer
8 Hot & Sexy Anchors, Reporters & Presenters Who Brings Glamour In Cricket

[divider scroll_text="Back To Top"]