Some people hate the unrealistic action, over acting and poor story line in the mainstream hindi movies. They want more interesting and meaningful cinema. we know so many blockbuster movies, but there were lots of outstanding critically acclaimed hindi movies that failed to secure the audience they deserved. Too many of these smaller films received an extremely limited theatrical release and were overshadowed by other commercial films with big star like Salman khan, Shahrukh khan, Aamir Khan, Akshay Kumar Etc. A majority of them are not mainstream Bollywood movies. Here are 15 Critically Acclaimed Hindi Films we feel are underrated released 2011 to 2015:


1. Yeh Saali Zindagi (2011):
IMDb Rating : 7.5/10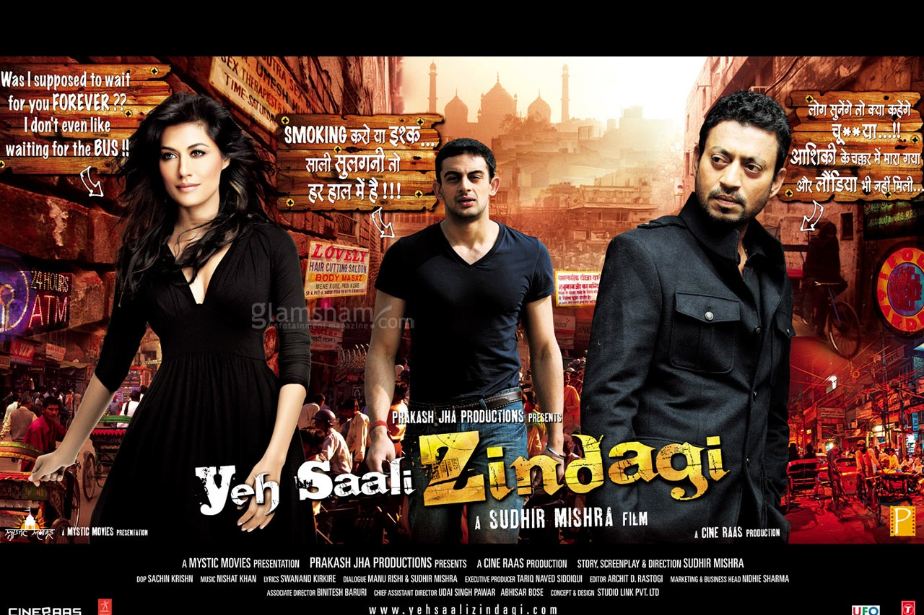 Sudhir Mishras classic tale of a kidnapping gone wrong intertwined with a doomed love story of a con-artist vowing to give it all up for love makes for a usual script. Trust me, dear readers, the treatment of the subject and the emoting of Irrfan Khan and Chitrangada Singh make it much more than just that. Gangsters kidnap the prospective son-in-law of a politician in order to secure the release of an imprisoned gang-member.

2. Stanley ka dabba (2011):
IMDb Rating : 7.9/10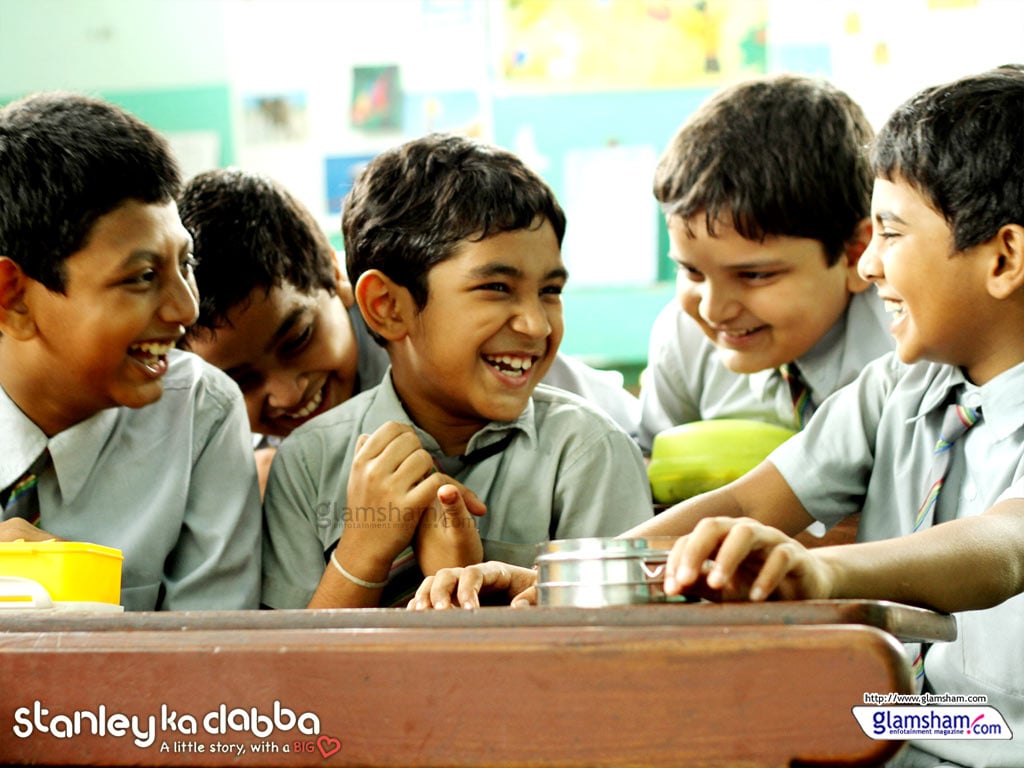 In a gut-wrenching tale of an orphan, Amol Gupte perseveres until the climax to reveal that a child insists on sharing the tiffin of his fellow mates not because his mother is away, but because he has none. Its a tear-jerker of a finish but a marvellous movie all the same. A school-teacher, who forces children to share their food with him, forbids one from entering the school until he brings his own Tiffin/Lunch-box.

3. Shaitan (2011):
IMDb Rating : 7.4/10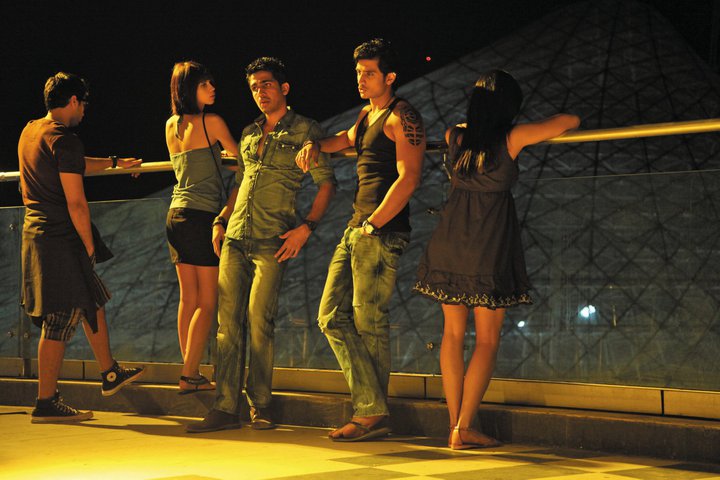 Anurag Kashyap's films always have a touch of the extraordinary about them. They tell chaotic, but real-looking tales of lives in tumult, and this time it's the lives of a bunch of richie-rich kids who have too much time and money on their hands. Five substance-abusing friends decide to fake a kidnapping in order to bribe a police constable for covering-up a hit-and-run accident.
Shaitan is a dark, disturbing story where you know the protagonists are heading straight for big-time trouble, but it still keeps you on edge. The direction is deft and the film is tightly paced. All the crazed characters are well sketched out, and you have a background against which to fit their deranged, surreal lives. Shaitan is violent and gory at times, with shades of horror. The film's story treats violence almost casually, almost as something which has to happen, and this adds to the movie's macabre mood.

4. Paan Singh Tomar (2012):
IMDb Rating : 8.3/10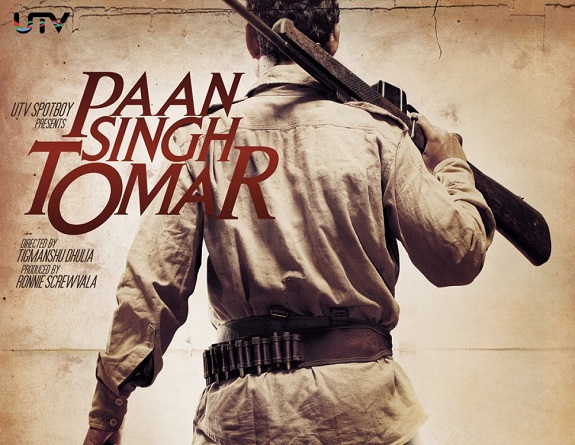 This film is inspired the real-life story of a jawan of the Indian Army who after competing nationally as a steeple-chase runner and representing India in the Asian Games (1958), became a dacoit in the Chambal Valley. Paan Singh goes into sports in the Army because it is a way of getting unlimited food (as a regular jawan food is rationed). When he appears to have a knack for running, and steeple-chases he is coached and manages to win in the National Games. Paan Singh hails from the Morena Zilla, know for it's gun violence. Though peaceful by nature, he is forced to pick up guns over a family land dispute when the police and local law will not help him.

5. Kahaani (2012):
IMDb Rating : 8.2/10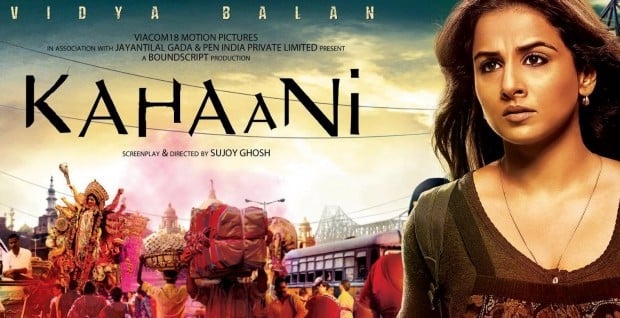 A pregnant woman's search for her missing husband takes her from London to Kolkata, but everyone she questions denies having ever met her husband. This film is about Vidya Bagchi (Balan), a lone pregnant woman come all the way from the UK to find her missing husband Arnab. If story is what you seek from a film, Kahaani is a must-watch. Aami Shotti Bolchi!

6. English Vinglish (2012):
IMDb Rating : 7.9/10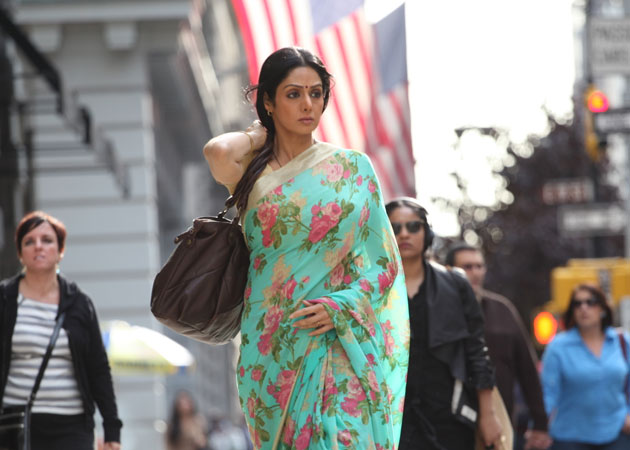 A tradition-minded Indian housewife (Sridevi) enrolls in an accelerated English-language course after she finds herself unable to place a simple order in an American restaurant. A quiet, sweet tempered housewife endures small slights from her well-educated husband and daughter everyday because of her inability to speak and understand English. Sridevi plays Shashi Godbole, married to Satish (Adil Hussain), and mother of two beautiful kids.

7. Shahid (2013):
IMDb Rating : 8.4/10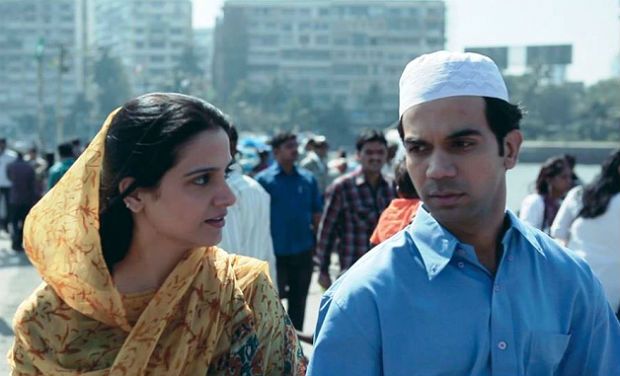 An account of slain Human Rights lawyer Shahid Azmi, an ordinary citizen with an extraordinary commitment to justice. It's based on the true story of controversial human rights lawyer Shahid Azmi, who was killed in 2010. Shahid traces the true story of slain human rights activist and lawyer Shahid Azmi. From attempting to become a terrorist to being wrongly imprisoned under a draconian anti-terrorism law to becoming a criminal lawyer Shahid traces the inspiring personal journey of a boy who became an unlikely messiah for human rights while following the rise of communal violence in India. This story of an impoverished Muslim struggling to come to terms with injustice, inequality and rising above his circumstances is an inspiring testament to the human spirit.

8. Ugly (2013):
IMDb Rating : 8.2/10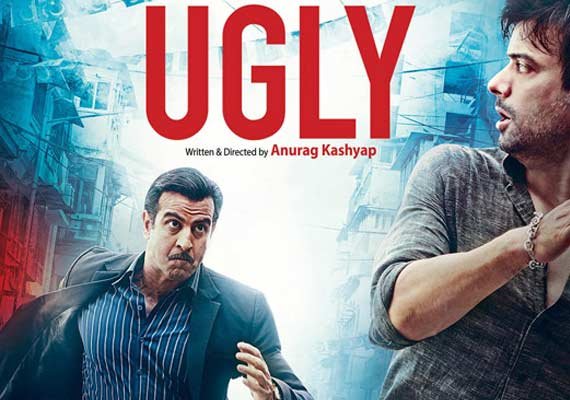 This movie left you with the feeling of numb .Ugly sets a new dimension to the Indian Cinema . But ugly movie is just beyond the ugliness of everything. You wonder, sometimes, about Anurag Kashyap's inner life: what is it that makes him veer so much towards the dark side?
The film portrays the kidnapping of a little girl of 10, who is out with her father for the day. Her parents are divorced and her stepfather (a cop) steps in for the investigation. The suicidal mother has an ax to grind with both her ex-husband and her current husband. As the investigation proceeds, the characters are placed in sordid scenarios that reveal their unsavory sides; the mind games between the both the fathers in particular lend the procedural its most gripping drama as everyone else is getting greedy and ugly not caring about the kidnapped girl.

9. Ankhon Dekhi (2013):
IMDb Rating : 8.1/10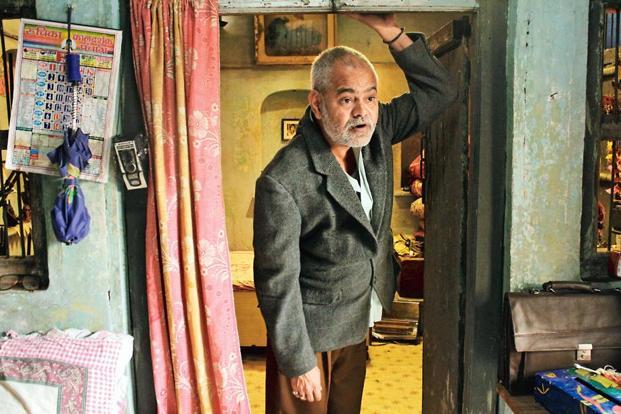 This film is all about experiencing different events happened in one's life. All those feelings which one person feels through his life. they are all beautiful. we are all beautiful in way or the other. Ankhon Dekhi centers around Raje Bauji, played by Sanjay Mishra who, after a dramatic incident, decides that he will only believe what he sees with his eyes. Raje Bauji (Sanjay Mishra) is a man in his late fifties, living out a dreary but eventful life in a small house in old Delhi- where he lives with his extended family. A random incident is going to change his life in a dramatic way- though he does not realize at the moment. Bauji's daughter has been seeing a boy of ill repute. When that fact is revealed to the family, after much deliberation they decide to do the obvious- lock up the girl and go beat the willful boy. It is a funny old journey of this man, this old fool- who is both Lear and the fool.

10. City Lights (2014):
IMDb Rating : 7.2/10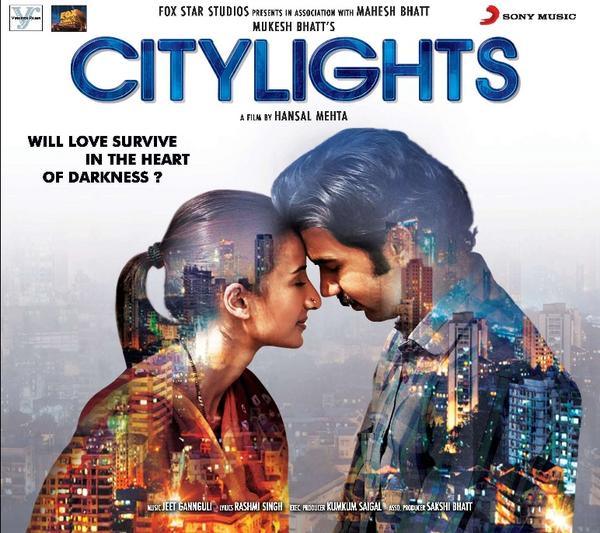 "City Lights" depicts the anguishes of the migrants who come to metros like Mumbai to make a living. They become the victims of the cruelty of the city and are forced to do anything for their hunger. The film shows the darker side of the city and takes you to a fearful side of poverty and helplessness. Besides, the film also tries the desperation of a family man and his willingness to fend for his family. Deepak Sing is a farmer in Rajasthan. After a tragedy, he migrates to Mumbai with his wife and child to lead a better life. However, upon arriving, he soon discovers the challenges of life in a big city.

11. Kya Dilli Kya Lahore (2014):
IMDb Rating : 7.5/10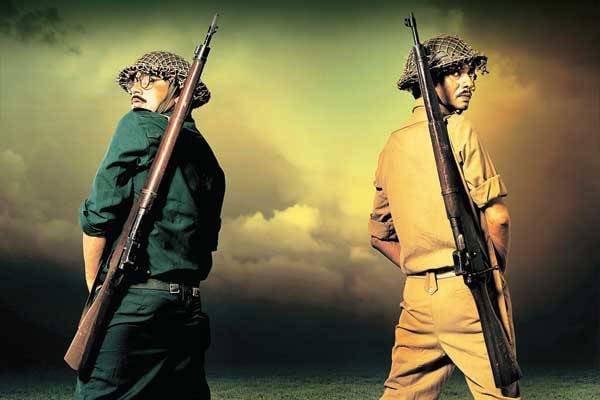 Sometimes in the decade someone attempt to make a sensible film and this film is exactly that. In 1948, a cross-fire erupts at an isolated stretch of Indo-Pak border, leaving only two soldiers alive. One is an Indian soldier of Pakistani origin while the other happens to be a Pakistani soldier of Indian origin. An ironic story of pride and survival begins when – in an attempt to evade danger, they bump into each other. And amidst continuous exchange of bullets, altercations and murkier situations, it evolves into a journey of human connection with an unforeseeable end.

12. Lakshmi (2014):
IMDb Rating : 7.9/10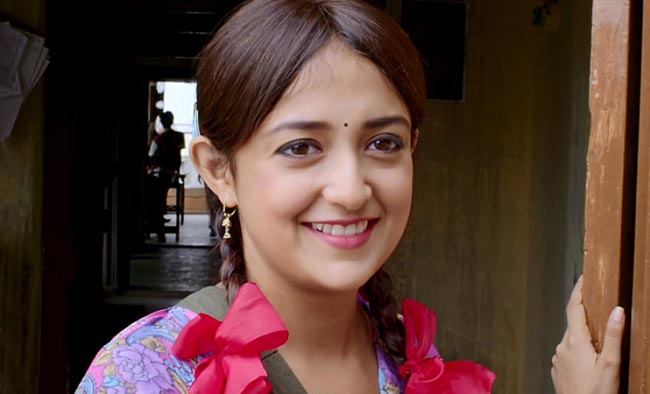 One of the most Brilliant, realistic and thus disturbing movies. Based on true events, Lakshmi is a story of heroism and untold courage. Lakshmi, a 13 year old girl is kidnapped and sold into prostitution. Thrown into this horrific, inhuman world where she is raped and brutally beaten she barely survives with the help of the other girls and her own will to never give in. Finally she is rescued in a police raid. Against all odds, Lakshmi shows courage where everybody else fails. Resisting all pressure – violent threats, coercion and bribes, she stands up in court and in a landmark case in India, succeeds in putting the traffickers behind bars.

13. Masaan (2015):
IMDb Rating : 8.1/10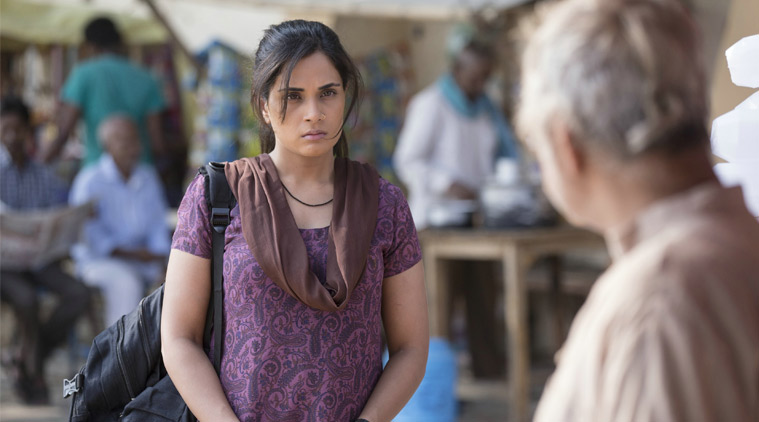 Four lives intersect along the Ganges: a low caste boy hopelessly in love, a daughter ridden with guilt of a sexual encounter ending in a tragedy, a hapless father with fading morality, and a spirited child yearning for a family, long to escape the moral constructs of a small-town.
Super amazing performances by Shweta Tripathi​, Sanjay Mishra, Richa Chadda​ and the newcomer Vicky Kaushal. Neeraj Ghaywan seems to be a very sorted-in-mind kind of a person to be able to make such a sublime film. The cinematography is spotlessly inspiring and to be put simply 'PERFECT'. It is difficult to believe that we have such fimmakers making such films in India with such good performances by such good actors!

14. Talvar (2015):
IMDb Rating : 8.5/10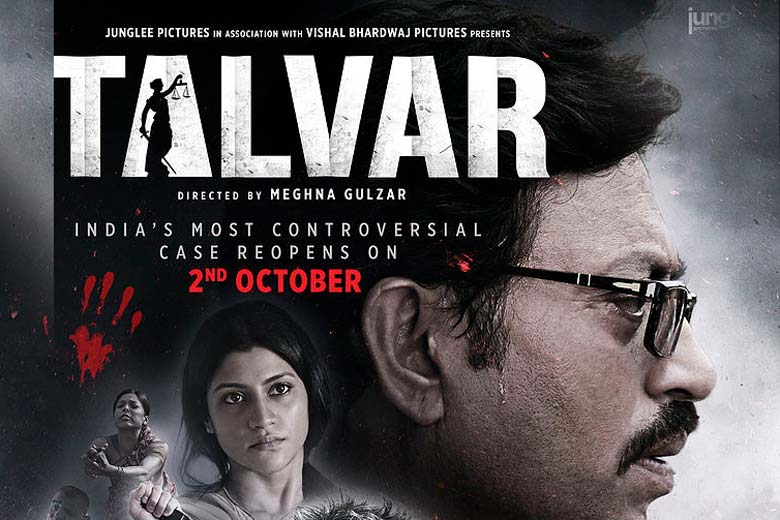 The story revolves around the mysterious murder cases of a 14-year girl, Shruti and the domestic help, Khempal who worked at her place. The film is based on the real life Noida Double Murder Case of 2008, where the parents were said to be the prime suspects of the murders. The film showcases three perspectives to the case which emerge as the investigation moves forward. Talvar is brilliantly directed by Gulzar, and manages to tell two stories to the same murder case.
SHORT REVIEW-The performances were good as everyone plays their part exceptionally well. Irrfan Khan stands out in his likable character. he once again proves while he's the most versatile star these days. the direction is award- worthy. BGM isn't quite noticeable as the movie works best when there is silence! Plus points- + Irrfan Khan + the movie shows that the case has been researched well + conference scene in the end + Screenplay + supporting actors.

15. Angry Indian Goddesses (2015):
IMDb Rating : 7.5/10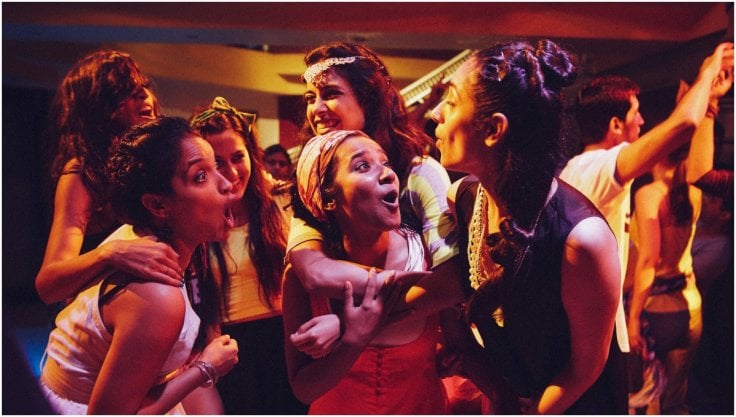 India's FIRST female buddy movie! A power packed comic drama about Indian women finding their hearts and loosing their heads! A wild bunch of girls from all over India descent upon Goa! Their closest friend FREIDA has invited them to her family home for a surprise announcement : she's getting married! Thus begins an impromptu bachelorette. A riotous roller coaster of girl bonding: friendships, breakups, make ups, screw ups, passion, devastation, hesitation, terrorization, realization, boom-
explosions! Among the fun and frenzy, heart breaks and heart aches, passion and obsession, youth and innocence, emotions run high and dry and hidden secrets surface. The girls go on living life like there is no tomorrow, oblivious of the impending doom upon them.
Pan Nalin has given another brilliant piece of cinema with strong female characters like the ones we worship. Cinematography is enchanting using the right balance of light and dark.
Please let us know, if we miss out on any movie.

[divider scroll_text="Back To Top"]