Wedding photos are meant to help the bride and groom remember their special day — perhaps even share it with their children and grand children when they get older. But imagine what those kids will say when they come across your photos of the bridesmaids showing their bottoms. Or even mom doing it in her wedding dress!
Ah, another photographical trend is born! Not too long ago, a certain Instagram trend was encouraging women around the world to take topless photos among scenic beauty.
This time around, there's a trend urging bridesmaids to show off their butts when taking wedding photos. It's honestly kind of amusing.
Sure, after seeing one photo, you might think it was just one wedding gone wrong. But after seeing a plethora of the same kind of photo, it's evident this is supposed to be happening.
Why did it take so long for wedding photographers to instruct the bridesmaids to show some skin? After all, these types of trends are all about being comfortable in your own skin.
Check out the photos below for a closer look! Do you think this trend will last?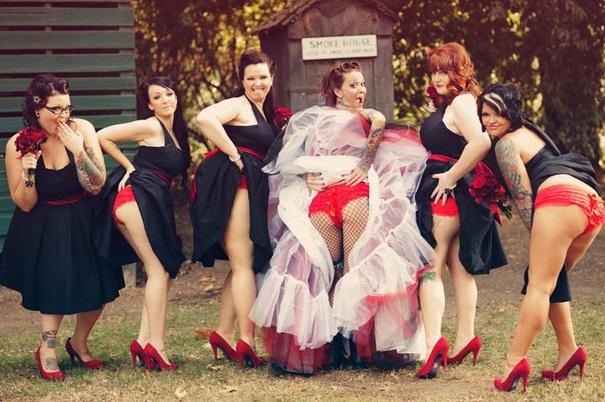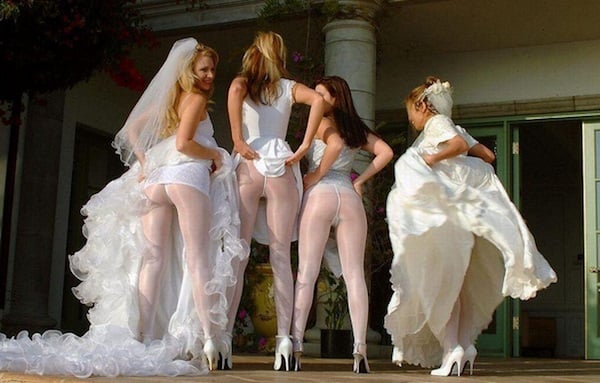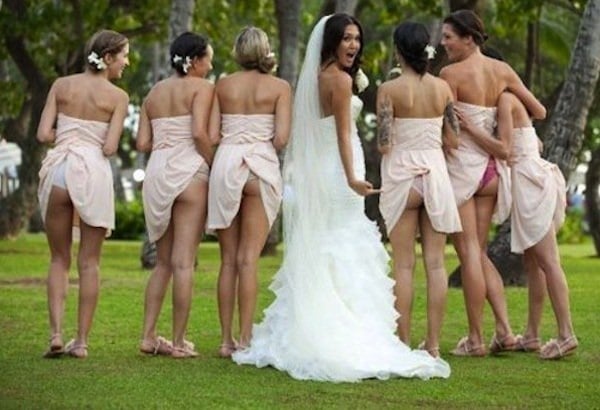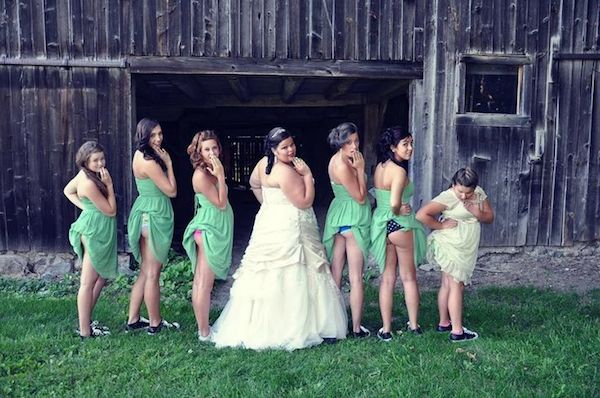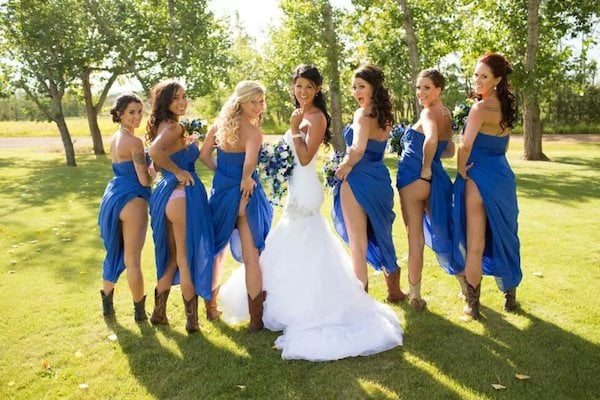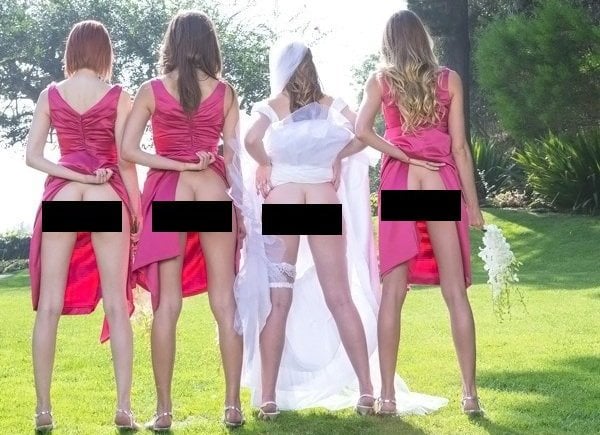 We're not sure when this trend started, or more importantly why, but it has certainly caught on with bridal parties looking for a way to spice up their photo albums.
Some people think the trend is innocent and amusing while others think it's absurd. All we're going to say is we definitely prefer this one.
Are We Missed Something??
What do you think of this story? We want to hear from you! Share your comments below.
[divider scroll_text="Back To Top"]