Bollywood and Shaadis (Indian marriages) are undoubtedly the two lifelines of India which no Indian can exist without. And whenever there is an amalgamation of these two most loved industries of the nation, the end result is a blockbuster. Be it a Bollywood movie on weddings or a real life wedding in Bollywood style, we just love every bit of it when such a thing happens. And, whenever a Bollywood celeb gets married, we simply go crazy.
Well, if you too are one of those who get highly excited whenever you hear about a Bollywood shaadi, we've got something really exciting for you. Here are some of the rarest Bollywood celebs' beautiful wedding pictures.
Here are 21+ rare wedding celebration photos of actors and actresses
Dilip Kumar And Saira Banu
Actor Dilip Kumar tied the knot with actress Saira Banu on October 11, 1966. At the time of their wedding, Dilip was 44 and Saira was 22.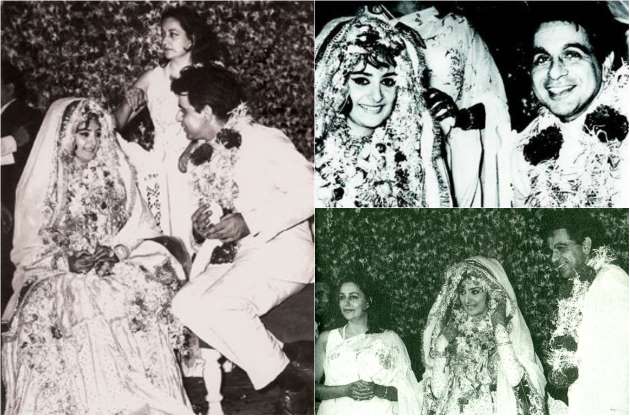 Mansoor Ali Khan Pataudi And Sharmila Tagore
After a four-year courtship, actress Sharmila Tagore married the late cricketer Mansoor Ali Khan Pataudi on December 27, 1969.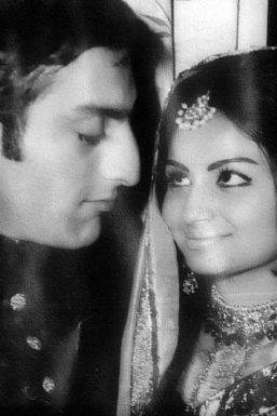 Rajesh Khanna And Dimple Kapadia
Late actor Rajesh Khanna and actress Dimple Kapadia got married in March 1973. The duo, however, separated in 1984.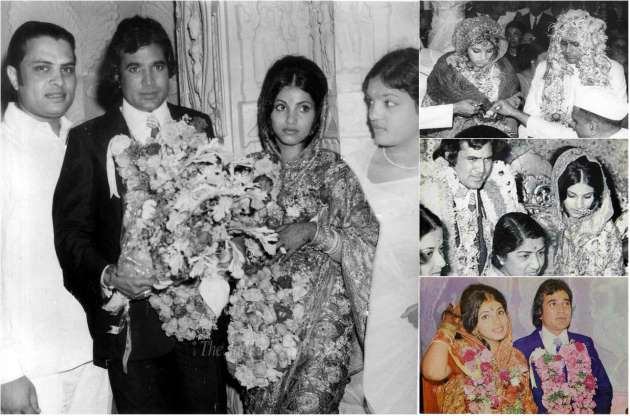 Amitabh Bachchan And Jaya Bachchan
Amitabh Bachchan and Jaya Bachchan took their wedding vows on June 3, 1973. The two met and fell in love on the sets of the film "Guddi".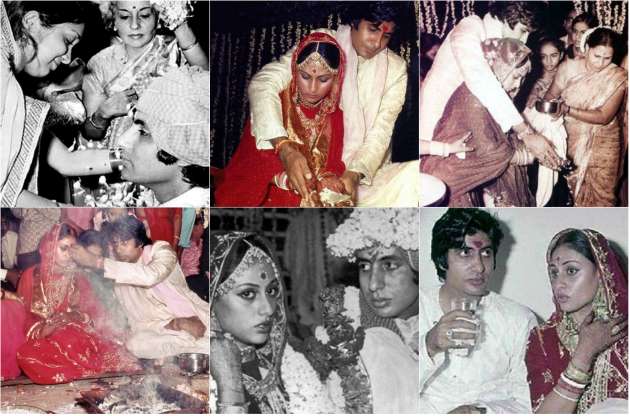 Rishi Kapoor And Neetu Singh
Rishi Kapoor married Neetu Singh on January 22, 1980.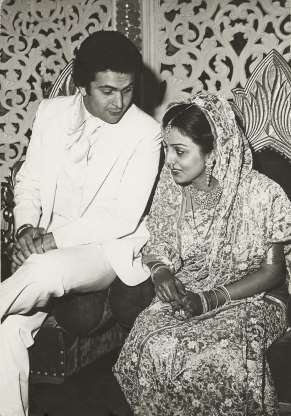 Neetu started dating Rishi when she was just 14 years old. He was already a well-established actor and the heartthrob of millions by then, while she was just taking baby steps into the industry.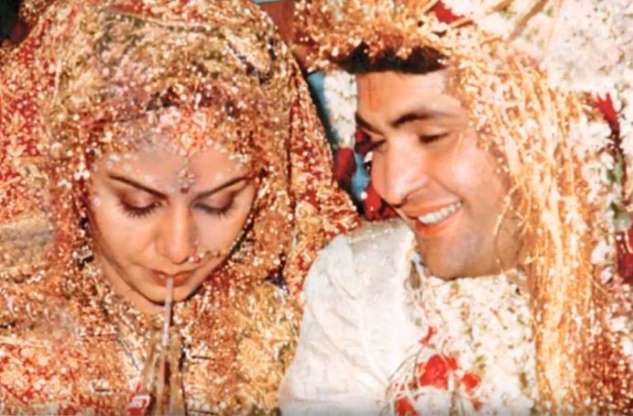 Dharmendra And Hema Malini
Dharmendra got hitched to his "Sholay" co-star Hema Malini on May 2, 1980. This was Dharmendra's second marriage.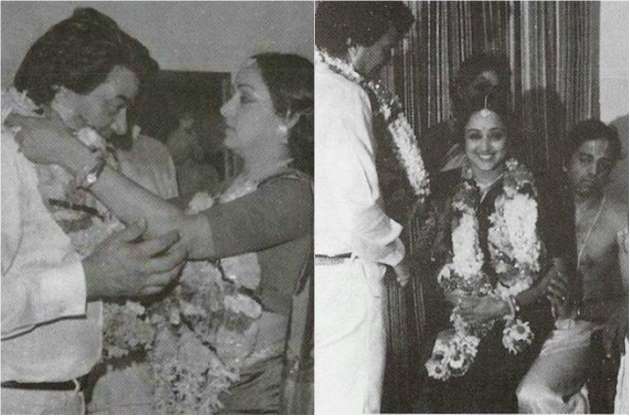 Jackie Shroff And Ayesha Shroff
Jackie Shroff tied the knot with Ayesha Dutt on June 5, 1987.
Aamir Khan And Reena Dutta
Aamir Khan and Reena Dutta got hitched on April 18, 1986. However, the duo divorced in 2002.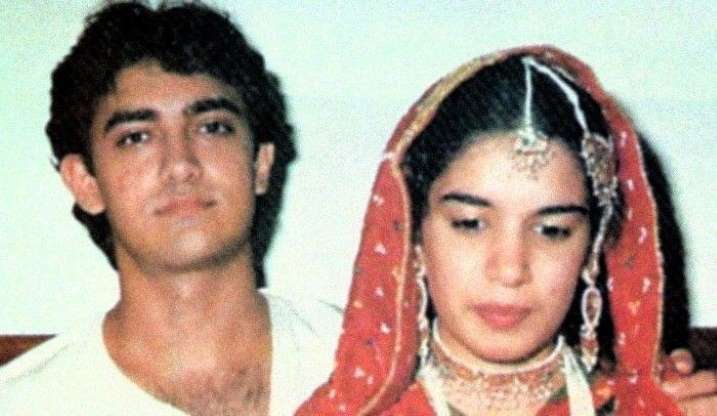 Shah Rukh Khan And Gauri Chibber
Shah Rukh and Gauri Chibber dated for around five years before finally getting hitched on October 25, 1991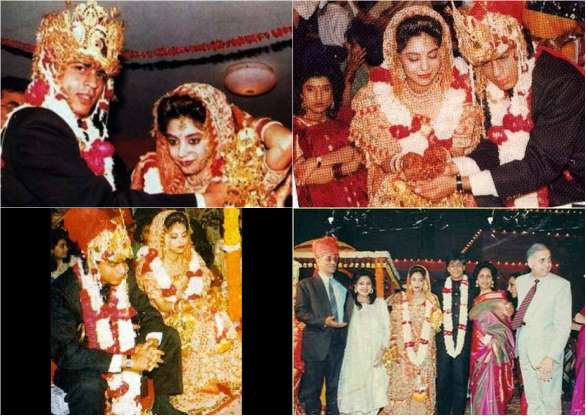 Saif Ali Khan And Amrita Singh
Saif Ali Khan secretly married actress Amrita Singh in October 1991. However, the couple got divorced in 2004.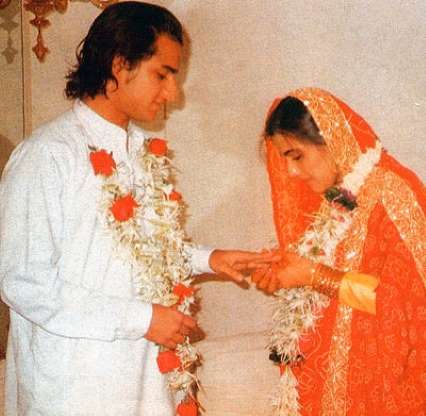 Late Sridevi And Boney Kapoor
Sridevi and Boney Kapoor took their wedding vows on June 2, 1996. This was Boney Kapoor's second marriage.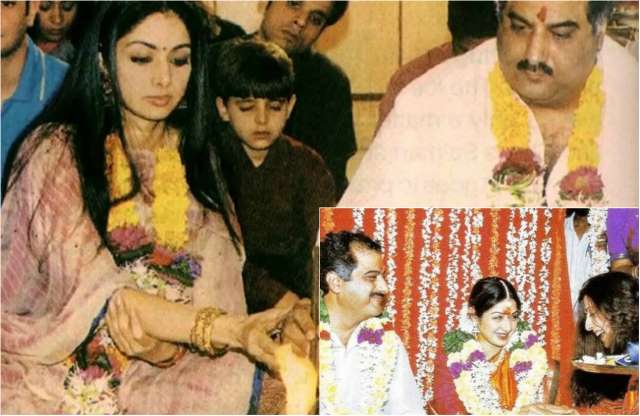 Arbaaz Khan And Malaika Arora
Arbaaz Khan and Malaika Arora Khan walked down the aisle on December 12, 1998. However, the duo ended their marriage in 2016.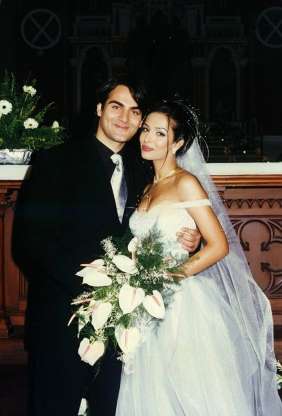 R. Madhavan And Sarita Birje
R. Madhavan married his long-time love interest, Sarita Birje, in June 1999 – after 8 years of dating.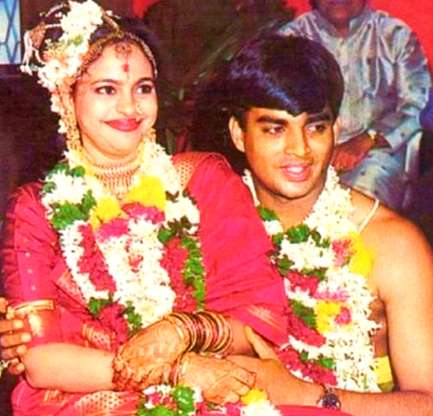 Ajay Devgn And Kajol
Actor Ajay Devgn tied the knot with his "Gundaraj" co-star Kajol Mukerji on February 24, 1999.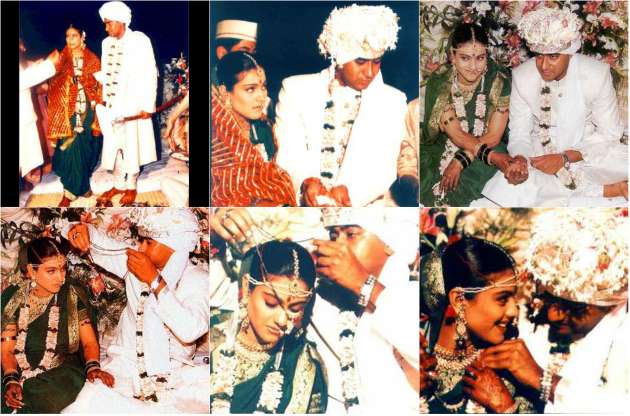 Hrithik Roshan And Sussanne Khan
Hrithik Roshan and Sussanne Khan got married on December 20, 2000. The duo, however, split in November 2014.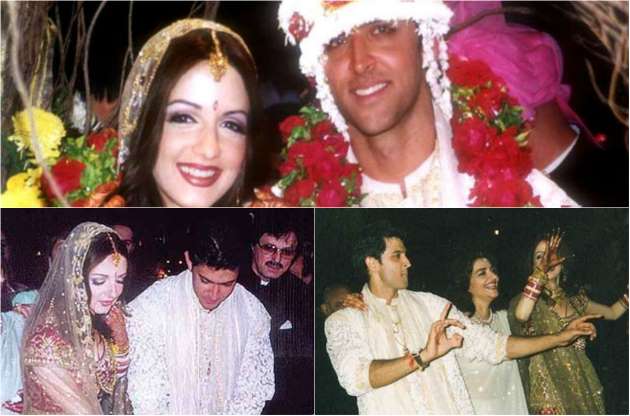 Abhishek Bachchan And Aishwarya Rai
Abhishek Bachchan and Aishwarya Rai took their wedding vows on April 20, 2007.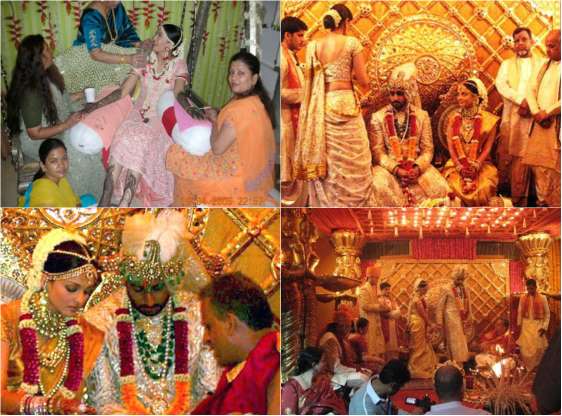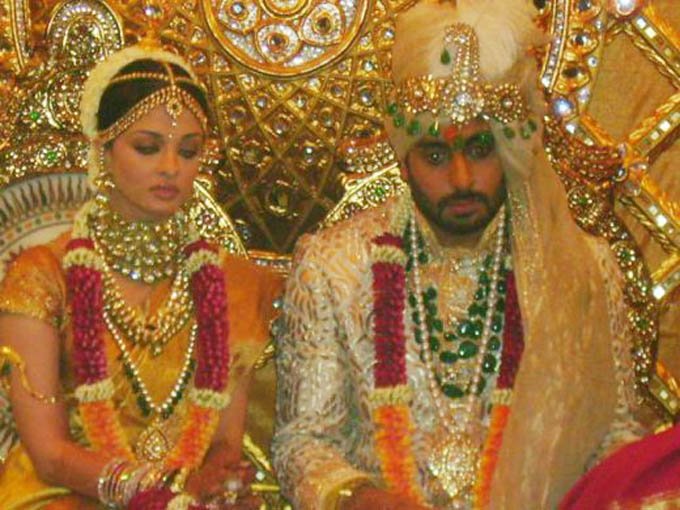 Akshay Kumar And Twinkle Khanna
Akshay Kumar and Twinkle Khanna took their wedding vows on January 17, 2001.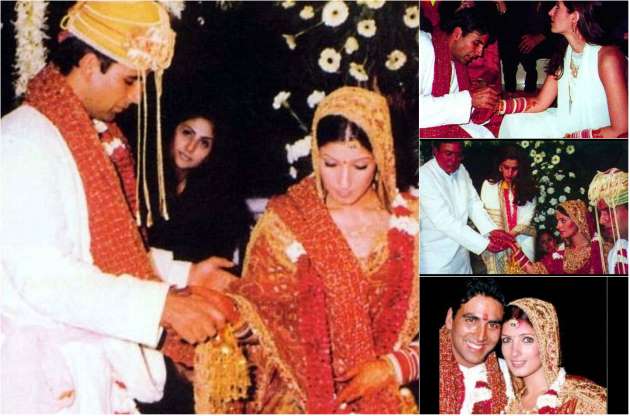 Raveena Tandon And Anil Thadani
Raveena Tandon married film distributor Anil Thadani on February 22, 2004.
The wedding ceremony was conducted in traditional Punjabi Khatri and Sindhi style.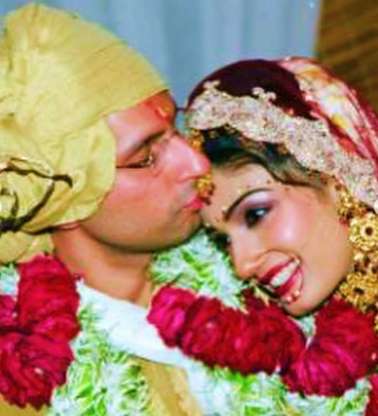 Mandira Bedi And Raj Kaushal
The couple got married on February 14, 1999.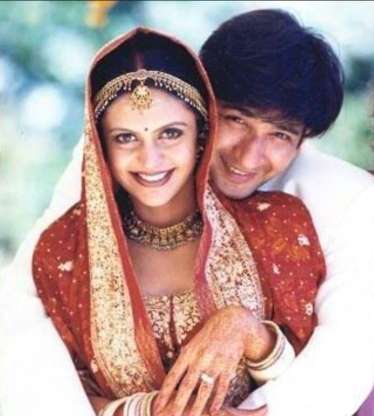 Ranvir Shorey And Konkona Sen Sharma
Ranvir Shorey tied the knot with Konkona Sen Sharma on September 3, 2010. The duo, though, separated in 2015.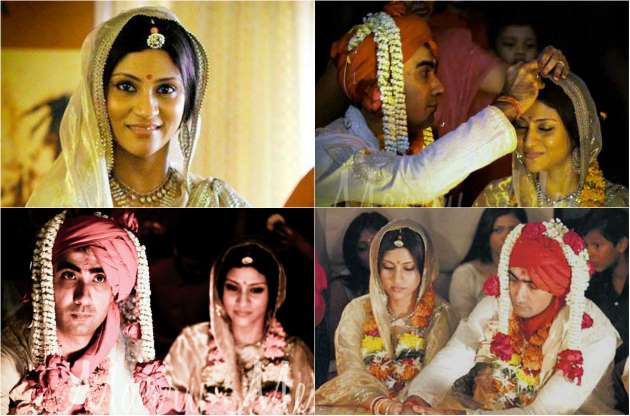 Bipasha Basu and Karan Singh
Bollywood's Bong babe got married to the Punjabi munda in a big fat Indian style on April 30, 2016. The matchless charm and grandeur of this wedding just took our breaths away.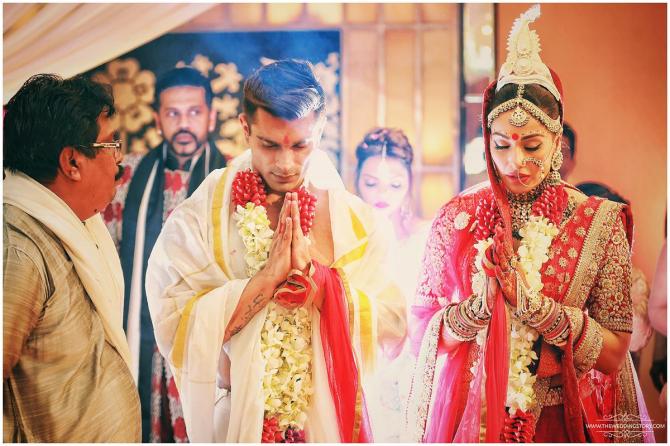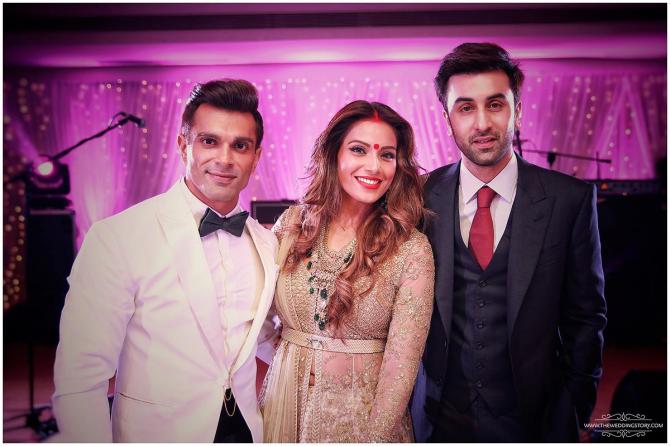 Rajinikanth AND Latha Rangachari
Rajinikanth married Latha Rangachari on 26 February 1981, at the age of 31 in Tirupati, Andhra Pradesh.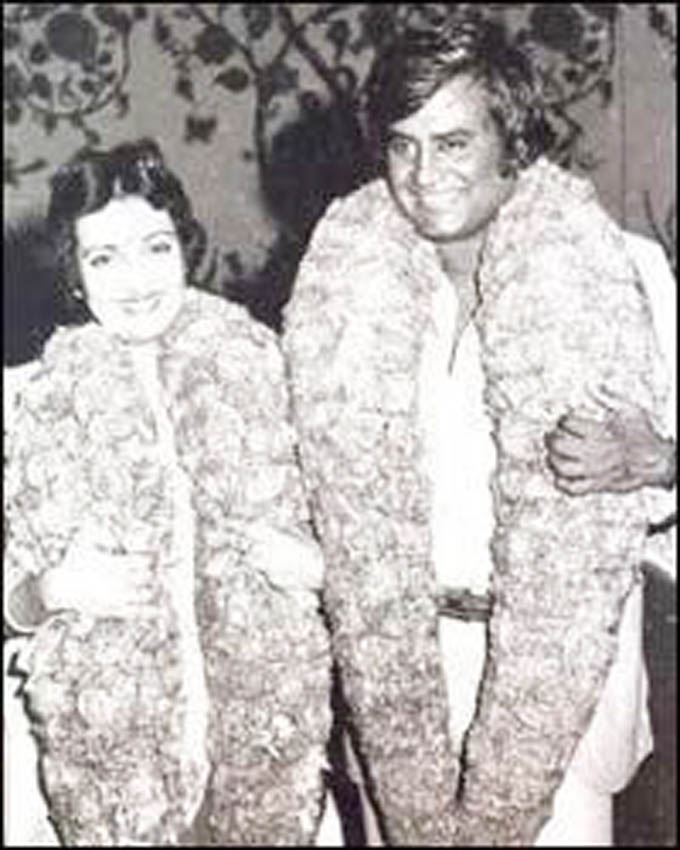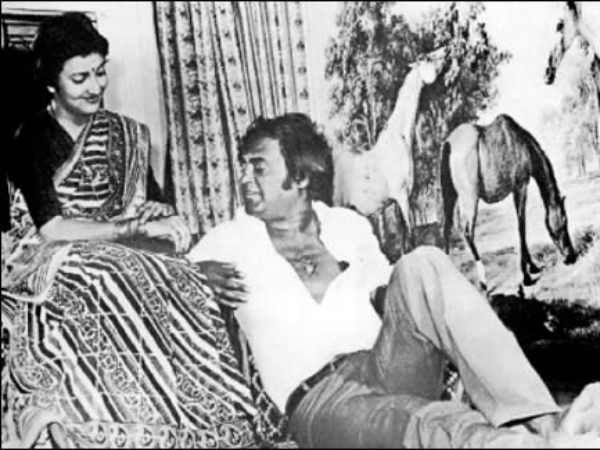 Read also: Famous Bollywood Celebrity Couples Who Are Separated But Not Divorced