Abby Lee and Matt Kay are a young Australian couple who have the same problem with their parents as everyone else: they won't stop rushing them to have babies! So, the moment they added one more to the family, Matt and Abby celebrated it with a newborn photoshoot… that wasn't exactly what their parents were expecting! The new member of the family is Humphry, a bit too furry to be a baby, but a loving and adorable groodle. The photographer Elisha Minnette, who had the idea when the couple was driving home from the breeder.

1. To stop people asking about babies, Matt and Abby decided to do a newborn photoshoot…with their dog!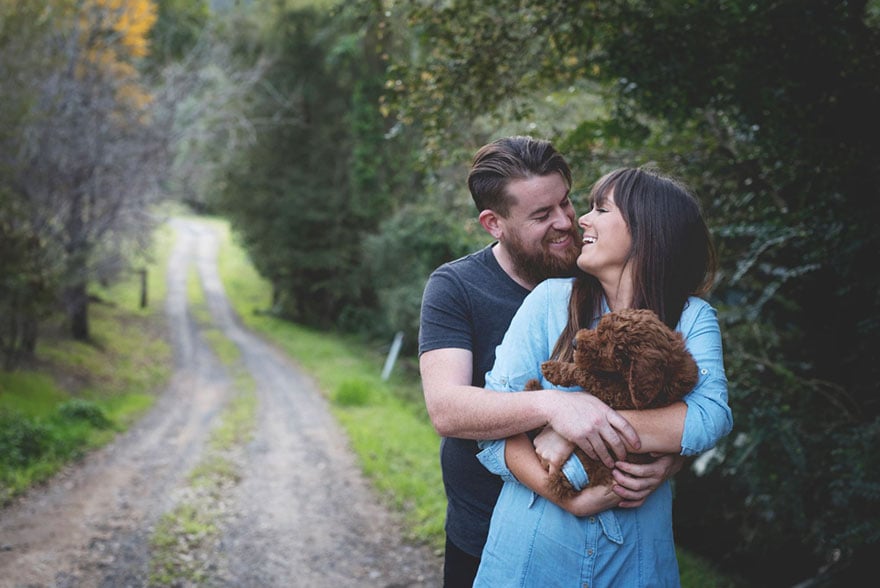 2. Meet Humphry, their hairy newborn!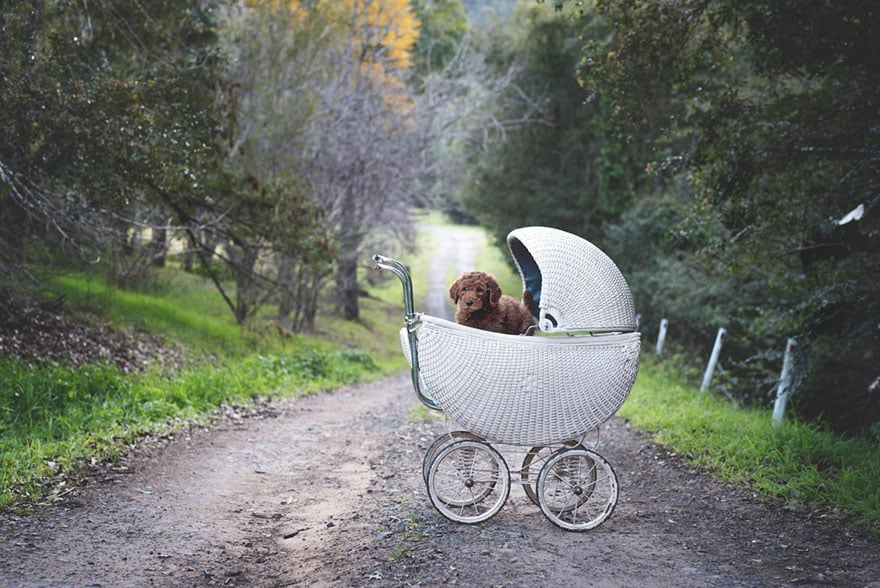 3. The idea was born on a long drive home from picking up their dog from a breeder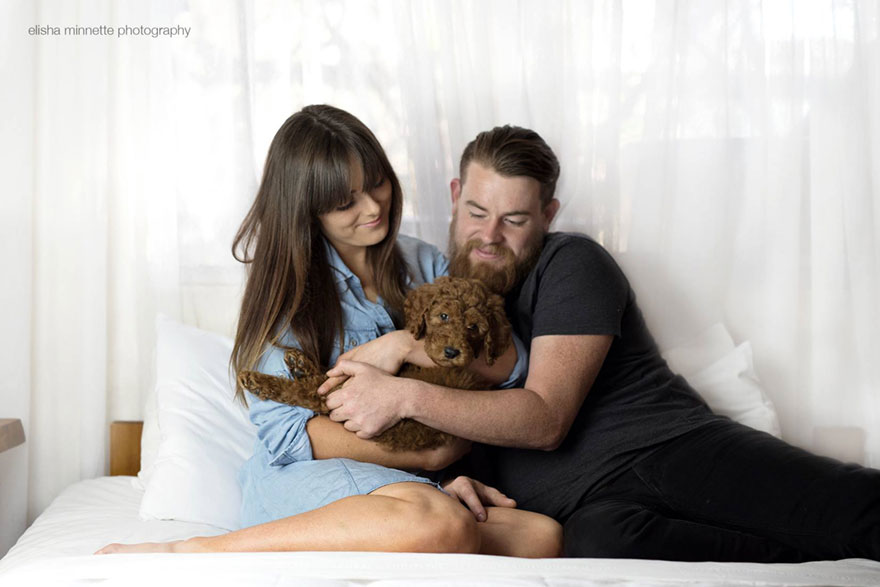 4. "Abby and I have the craziest sense of humour and we feed off of each other with ideas"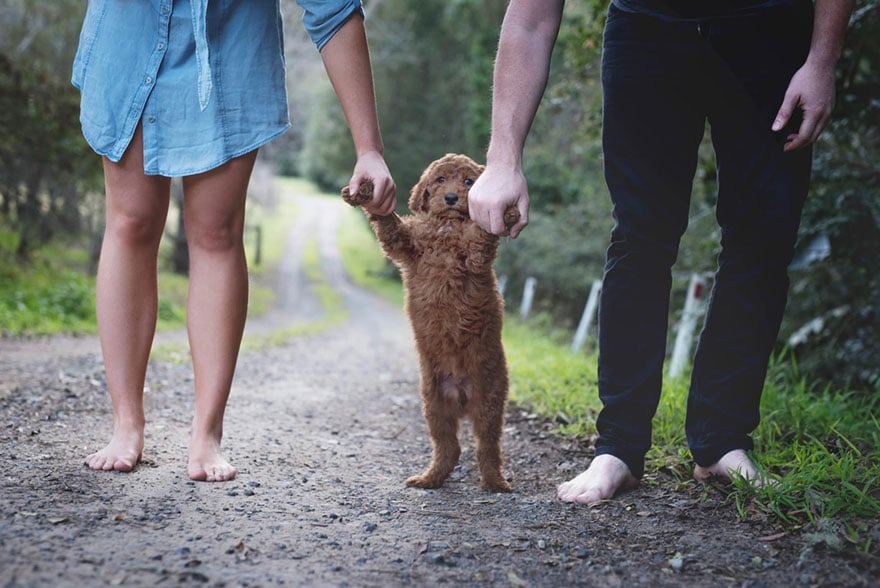 5. The couple did it as a "light-hearted" parody of parents who do such photo shoots with their newborns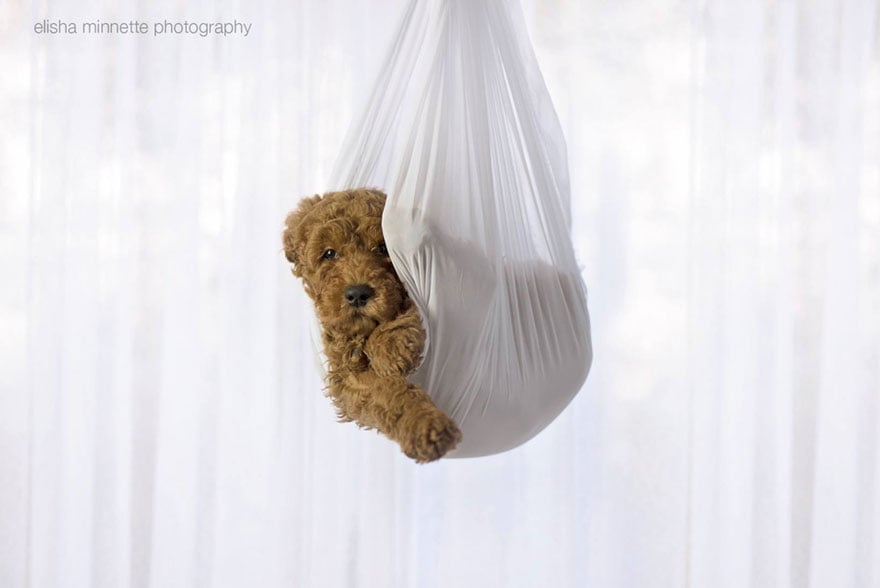 6. "People may say we have way to much time on our hands to do this photo shoot, but that's not the case"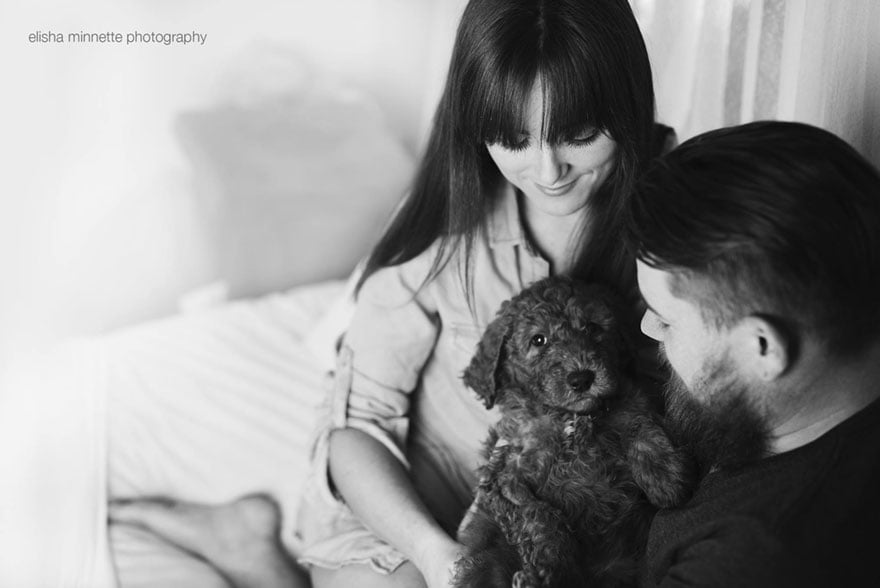 7. "We just prefer to be creative!"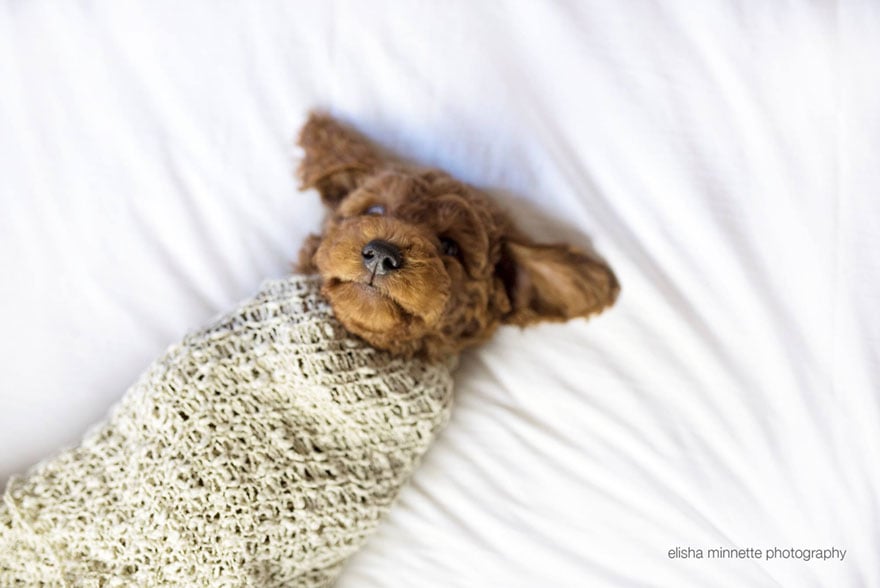 8. Loving Mom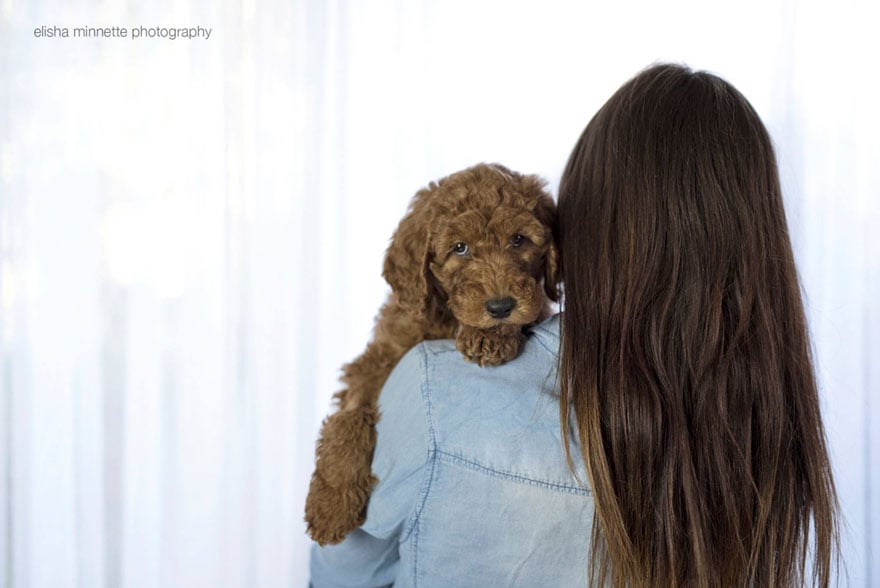 9. A Happy Family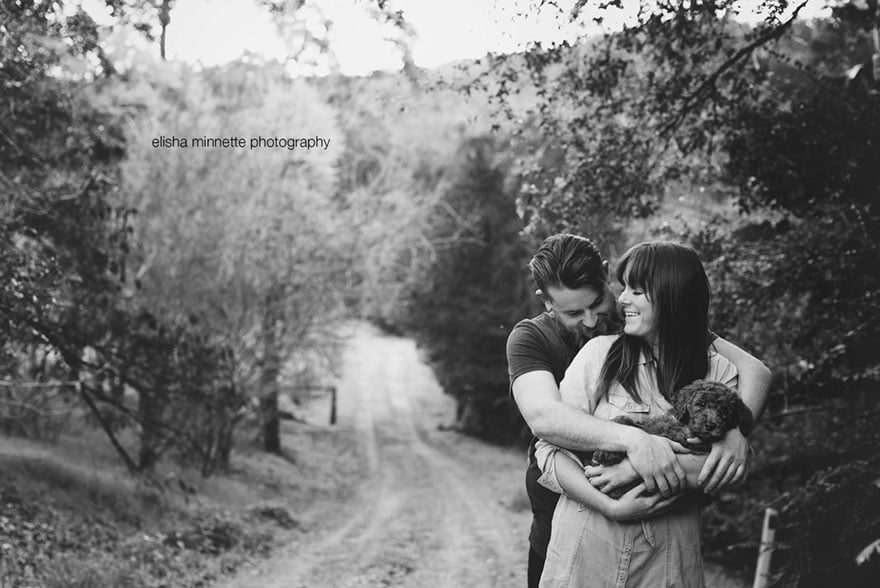 10. Mom, Dad & Baby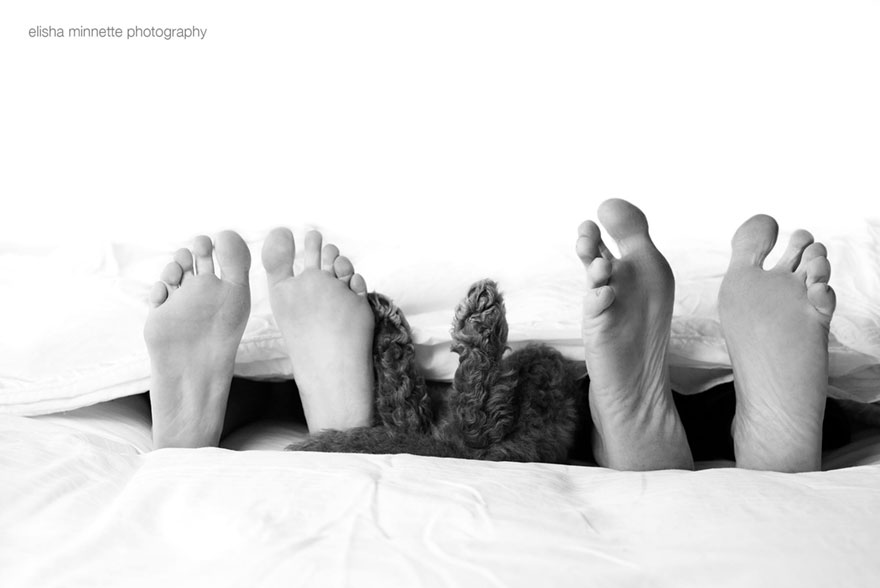 What do you think About this Article?
We want to hear from you ! Share your comments below.

[divider scroll_text="Back To Top"]