The people of Kyrgyzstan come from a proud tradition as nomadic horsemen and warriors of the Central Asian steppe. Once the rulers of a vast empire in the middle of Central Asia, they have been under the thumb of one foreign people or another since the time of

Genghis Khan
.
With the fall of the Soviet Union in 1991, the Kyrgyz got a long-awaited chance at self-rule. So far, unfortunately, they have not been able to capitalize on that chance.

Here are 20 interesting facts about the Asian country Kyrgyzstan and its culture that we have found on internet.
1. Manas
Manas, a warrior who united Kyrgyzstan, is undoubtedly the most popular folk hero in the country. You see this name everywhere. There are streets, statues, universities, radio stations, national parks, and many other things that are named after him. Even Kyrgyzstan's main airport is Manas International Airport. During one of my borrower visits, I visited his final resting place, Ala Too mountain, in the northwestern city of Talas. There they have Manas Ordo, a historical park and museum built in his honor.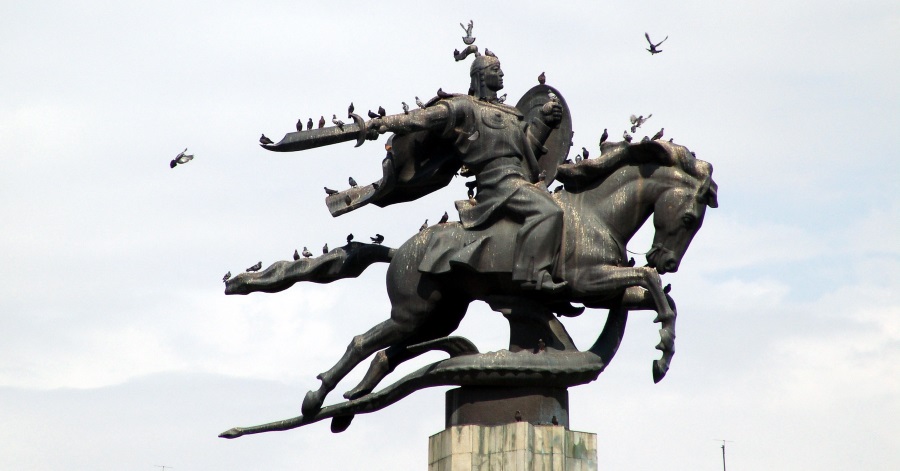 Manas Ordo, the burial place of Manas. Legend has it that, as a kid, Manas regularly lifted the huge piece of rock shown in this picture (center right)

2. Tea
People in Kyrgyzstan love tea. It is like a replacement for water here, and you drink tea with pretty much every meal. The amount of tea I drink everyday has probably quadrupled since my arrival here. Tea is served in small bowls instead of cups, and you almost always order traditional Kyrgyz bread with the tea.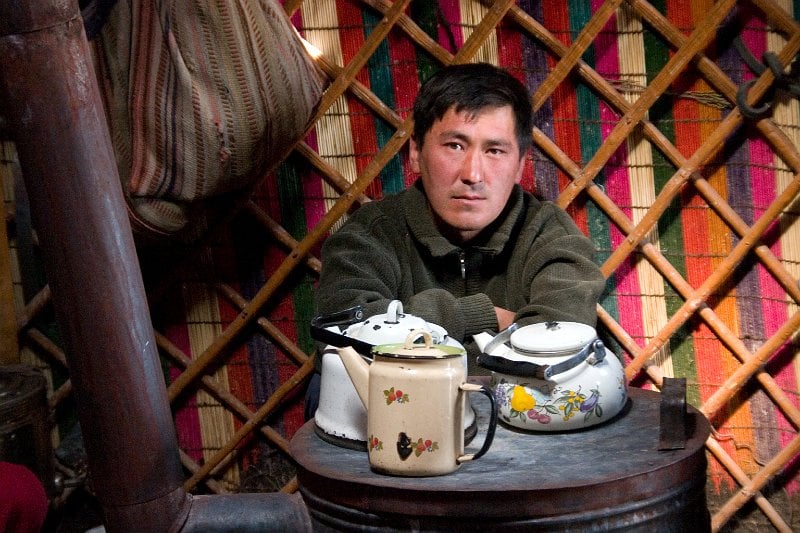 3. Tipping
It is not common to tip in Kyrgyzstan. However, a lot of restaurants add an automatic 10% service charge to the bill.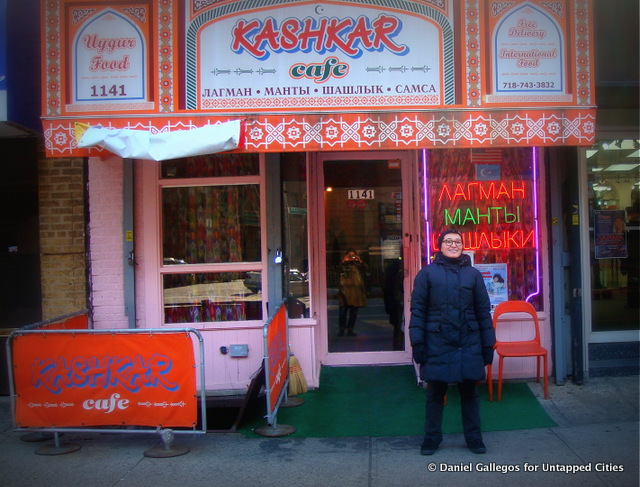 4. Influence of Islam
The vast majority of people in Kyrgyzstan are Sunni Muslims. However, you don't see obvious signs of Islam while walking down the streets of Bishkek, partly due to its Soviet history. After the collapse of communism, the influence of Islam has slowly been coming back into Kyrgyz society. A lot of my Kyrgyz friends don't drink alcohol or eat pork, and some even skip lunch on Friday to attend prayers in the mosque.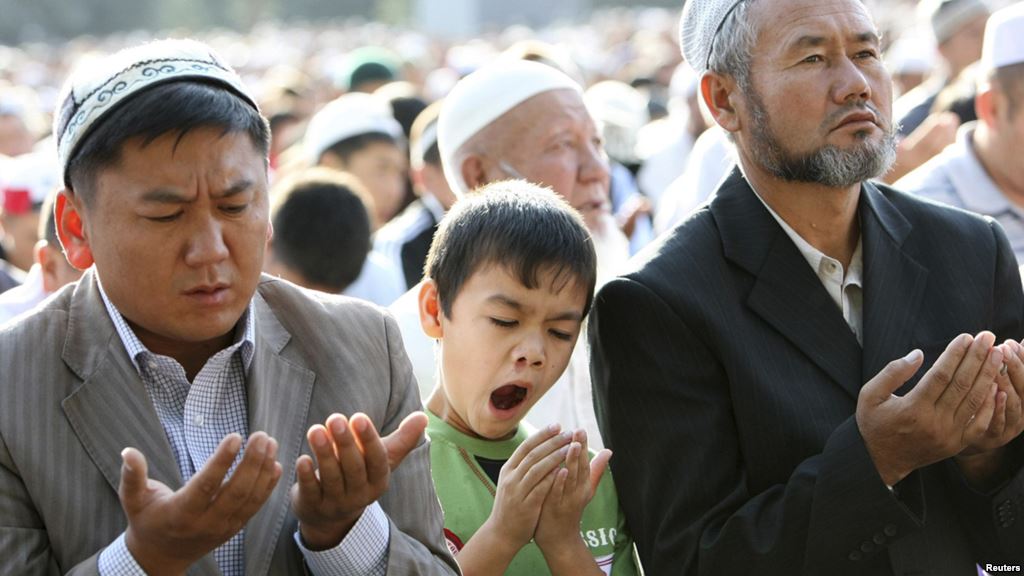 5. Handshakes: Handshaking is a very important part of Kyrgyz culture. Every morning when I see my male colleagues, we always shake hands. While I was used to shaking hands with people I am being introduced to, or people I haven't seen in a while, it took me some time to get used to shaking hands all the time with people you constantly see. However, while shaking hands is really big among men, it is not very common to shake hands with women.
6. Focus on Cleanliness:
People value cleanliness a lot here. You need to always take off your shoes before walking into anyone's house.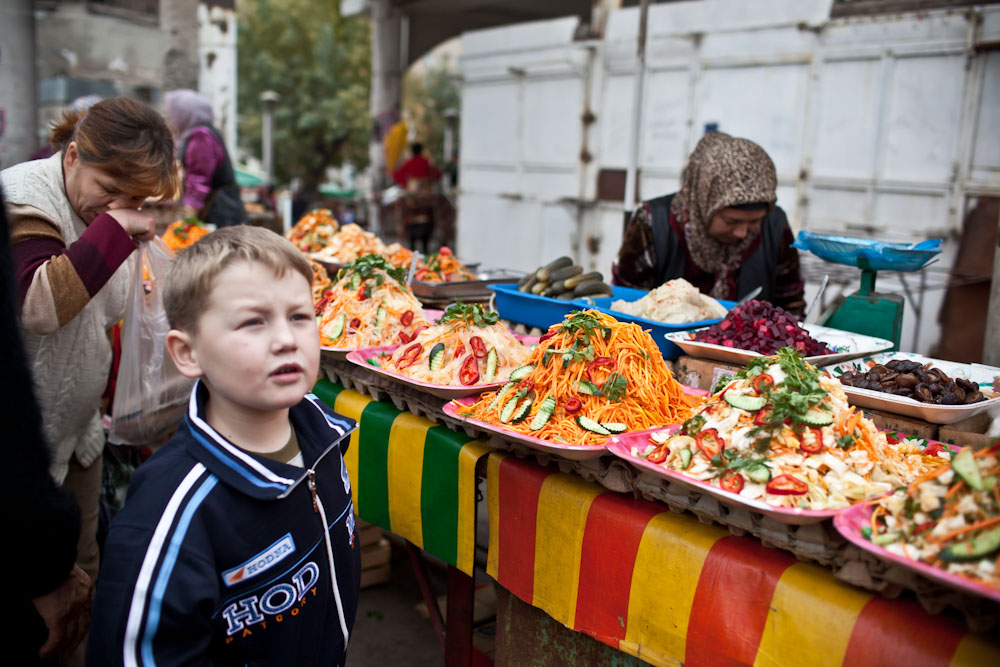 7. Very few street lights
Kyrgyzstan is generally a safe country, but there aren't very many street lights. Even in the capital city of Bishkek, the streets are barely lit at night.
8. Environmentally friendly:
A Kyrgyz friend of mine told me that Bishkek is one of the greenest cities in the old Soviet republics, maybe even in the world. Most of Bishkek's streets are wide and lined with trees and bushes, and it actually looks really pretty.

9. Walnut forests
Kyrgyzstan's walnut forests are among the world's largest natural forests of this type.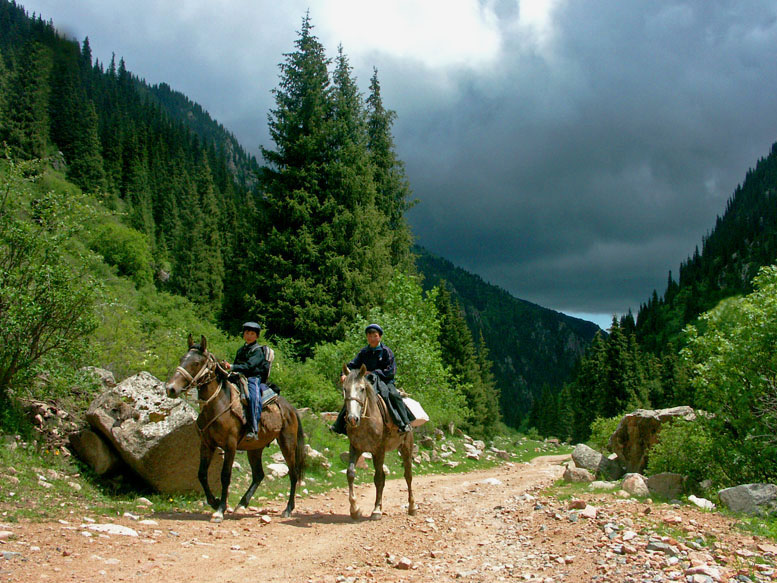 10. The city of Osh
The city of Osh was an important commercial center in the 10th century as part of the Silk Road, the trade route between China and Europe.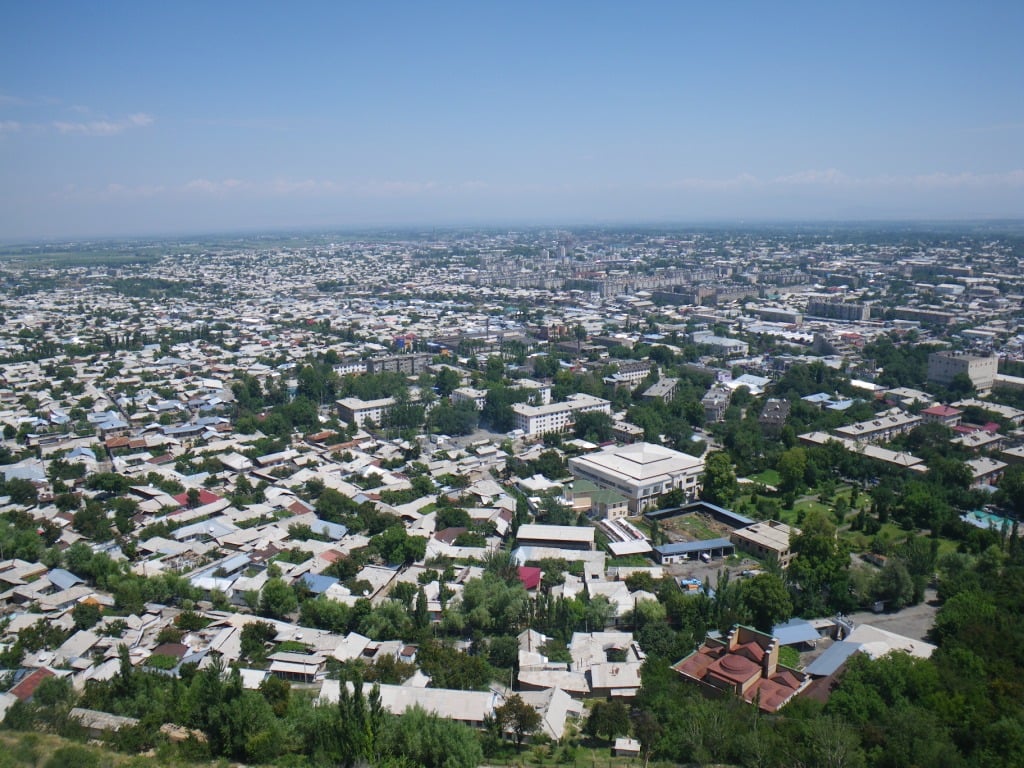 11. Inylchek Glacier
The Inylchek Glacier of Kyrgyzstan is one of the largest glaciers in the world.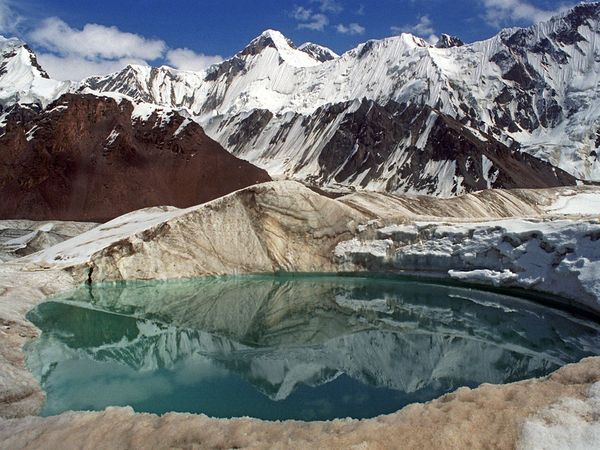 12. Kyrgyz
The name Kyrgyz is derived from the Kyrgyz word for "forty." It is a possibility that the people of Kyrgyzstan came from forty families or clans.
13. The Kyrgyz were one of the groups who raided the borders of China and created the need for the construction of the Great Wall.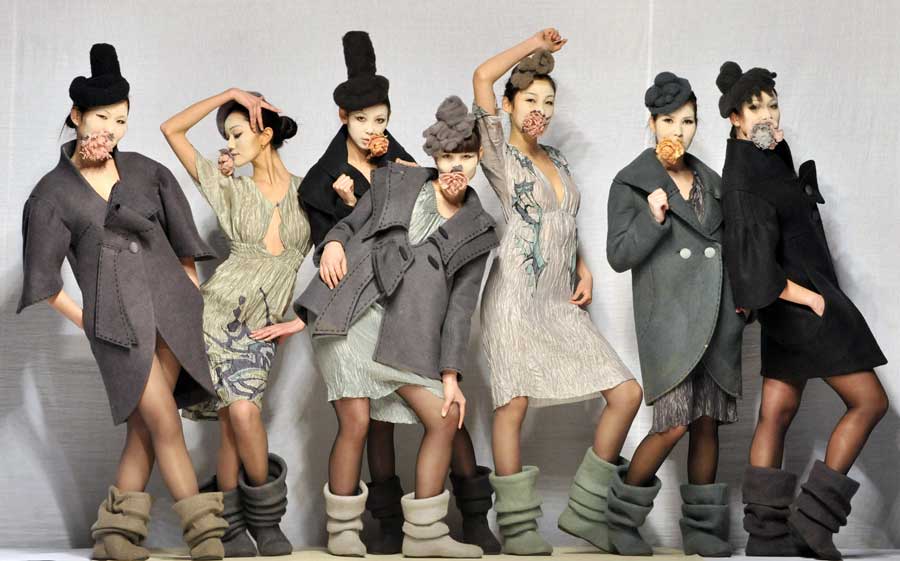 14. Be careful in the cities of Osh, Jalal-Abad, and Bishkek. The roads and sidewalks are filled with holes and uncovered sewers.
15. Kyrgyzstan is one of the few countries that have a currency with a denomination of 3 som.
16. Alcohol is very cheap in Kyrgyzstan. A bottle of vodka is priced at around 180 som (3.5 EUR), while beer costs 60 som (1.2 EUR).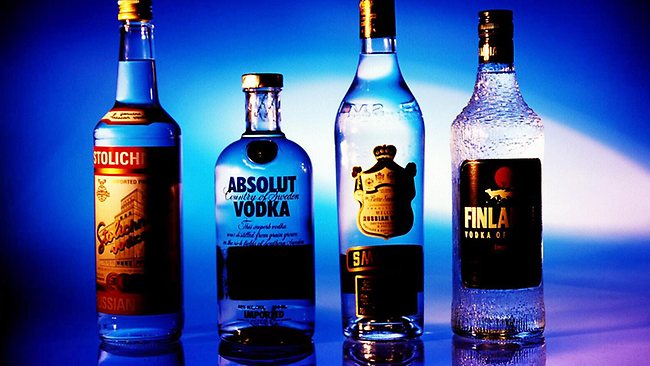 17. Tourists can negotiate with any car on the road; they're all potential taxis – if the price is right.
18. Kyrgyzstan Mountain ranges
There are over 88 major mountain ranges in Kyrgyzstan, making up about more than 70 percent of the country's territory.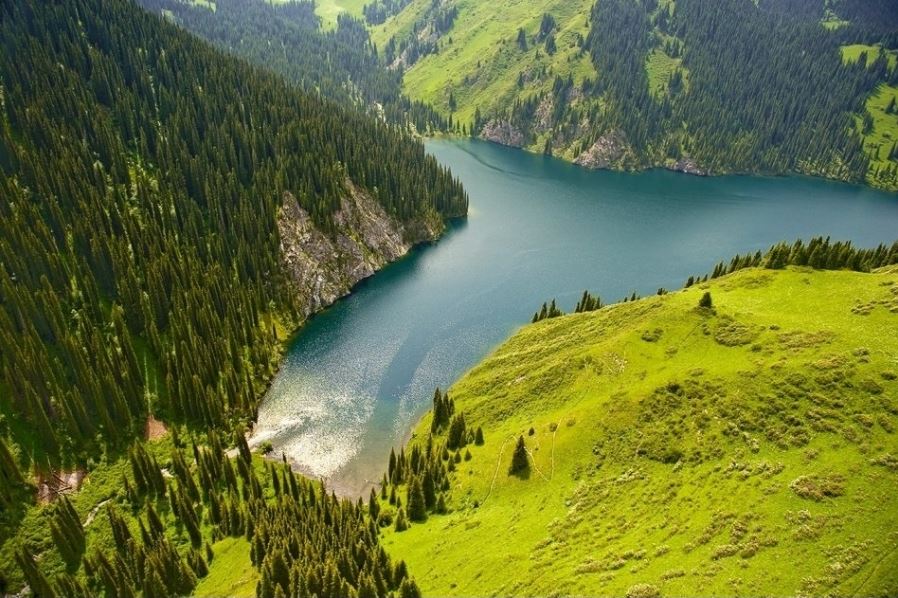 19. The most famous person from Kyrgyzstan is a writer, Chingiz Aitmatov. He is more known by the world than any sportsmen, politicians and musicians.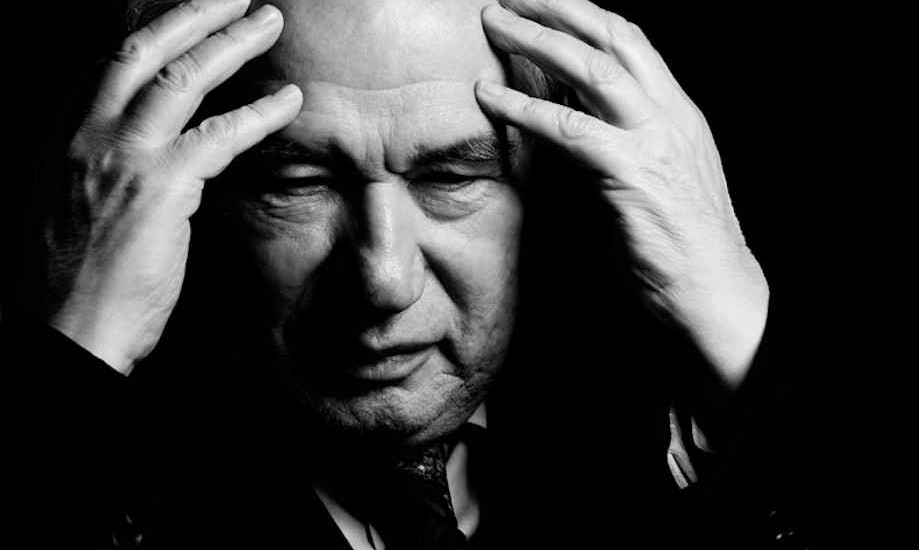 20. Kyrgyz people love horse milk. The most famous national drink is horse milk "kumis"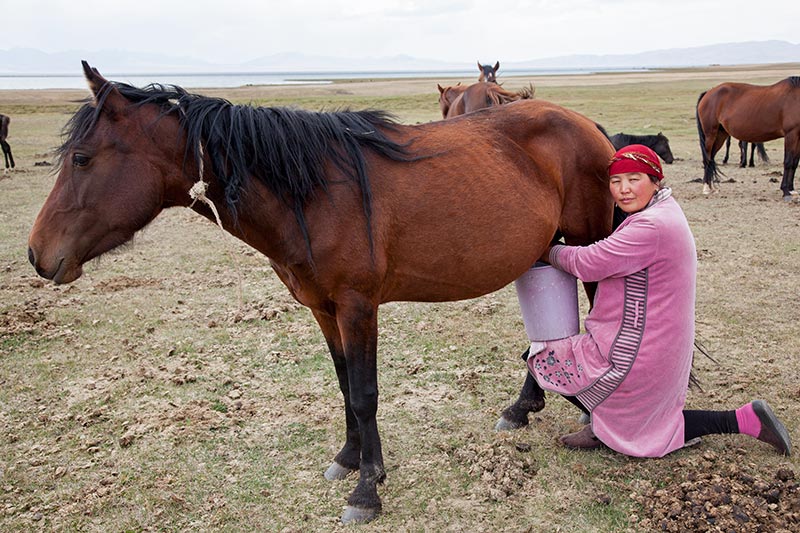 What do you think About this Post ? Did You Like It ?
We want to hear from you ! Share your comments below.
[divider scroll_text="Back To Top"]