Naughty necklaces dive into women's breasts in by Takayuki Fukusawa.
The Japanese designer Takayuki Fukusawa established his design firm in 2012 with the objective of "making a world full of 'humorous art & design'." I want people to look at my work and think, "he made another ridiculous thing." And he's certainly accomplished that goal with Tanima Diver, his latest creation.
The series of necklaces features fearless divers and climbers that, when worn – presumably by large-breasted women – the figurines appear to be descending into the unknown depths of cleavage. There's the salaryman diver, the skydiver, the astronaut, and the canyon climber.
1.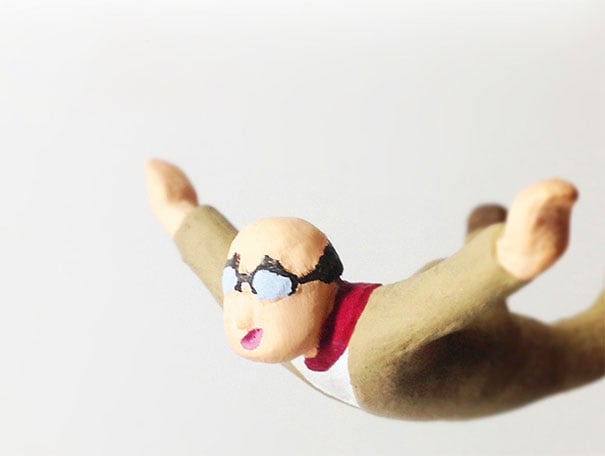 2.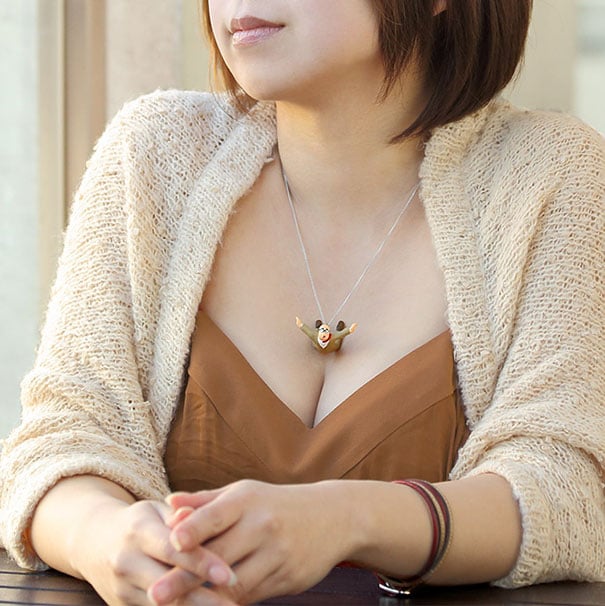 3.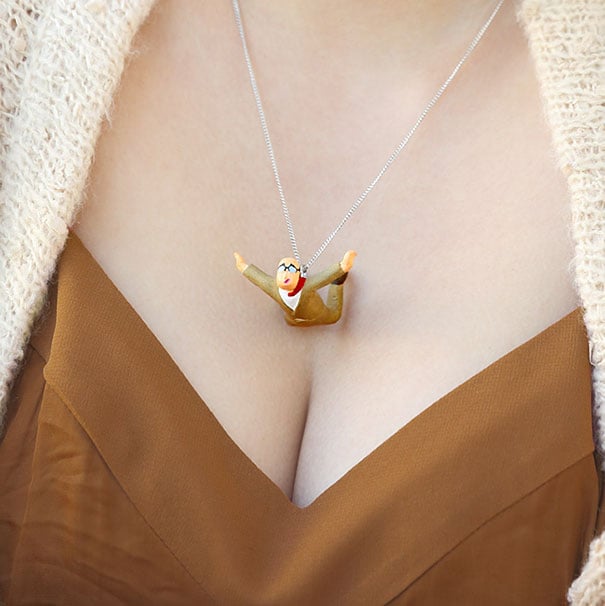 4.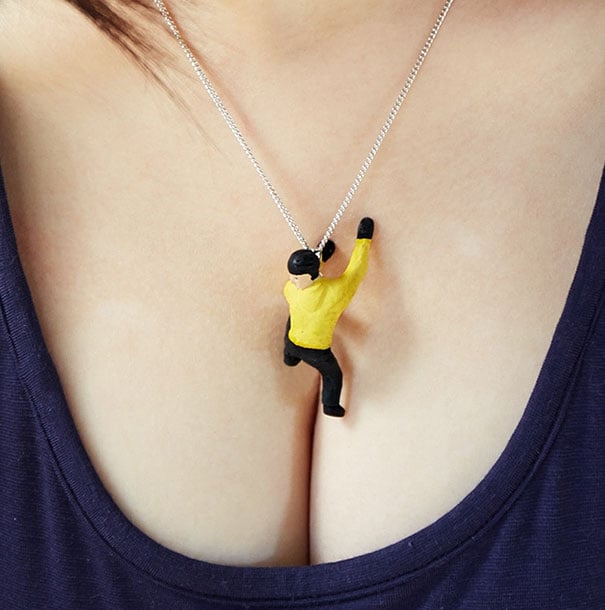 5.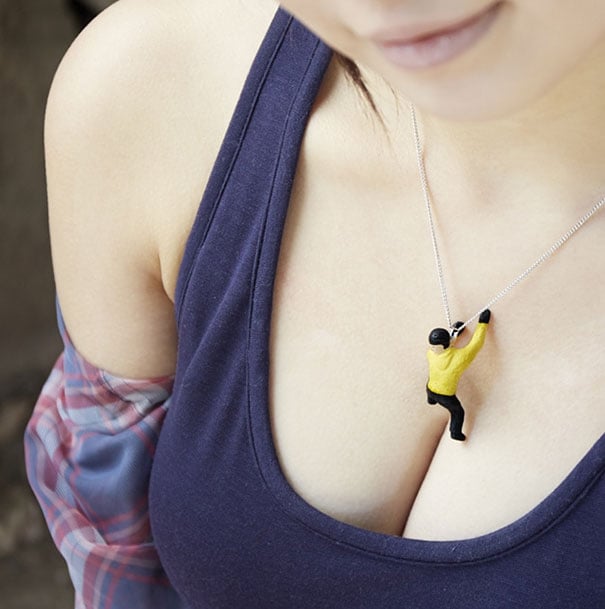 6.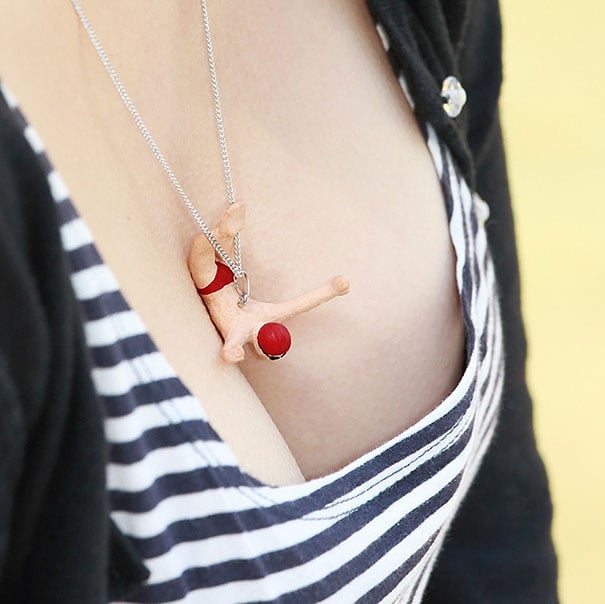 7.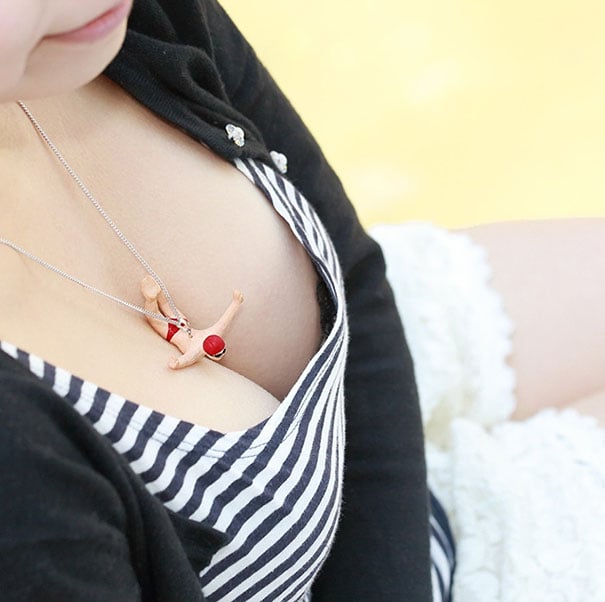 8.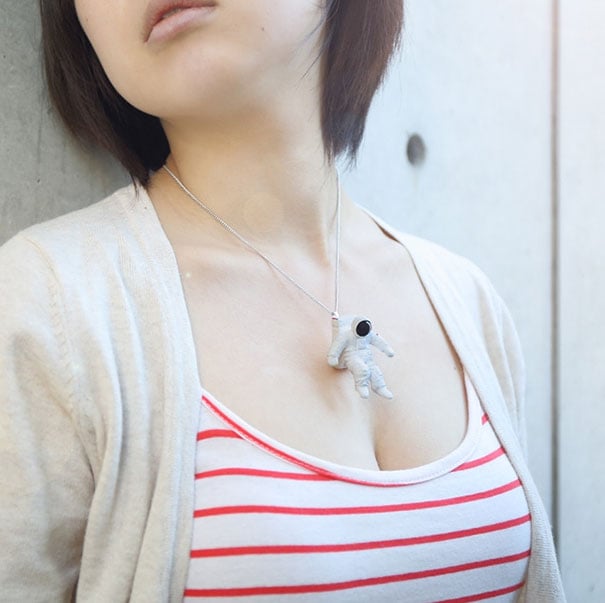 9.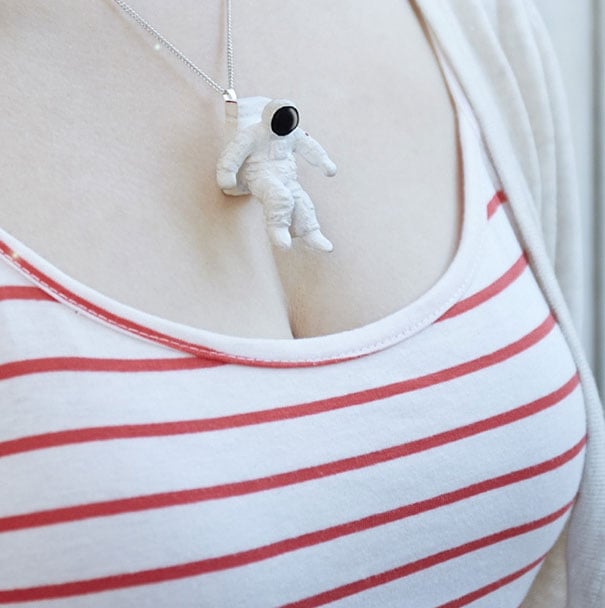 10.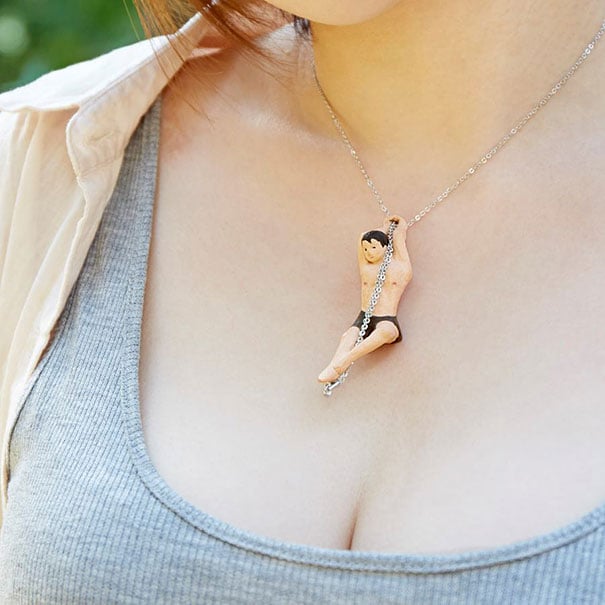 11.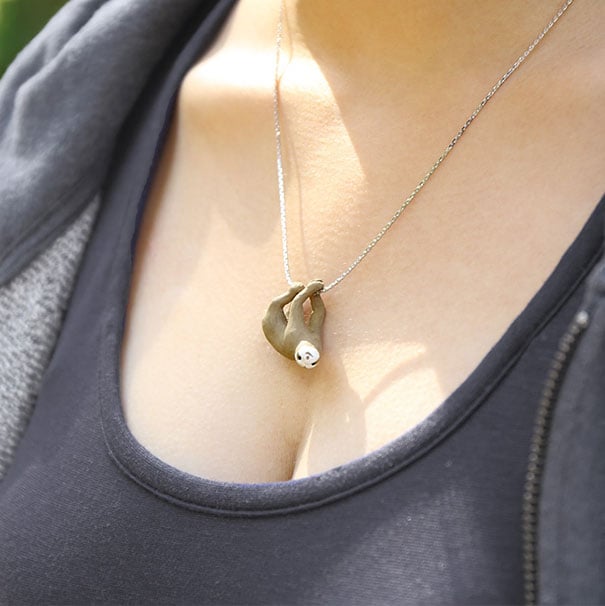 12.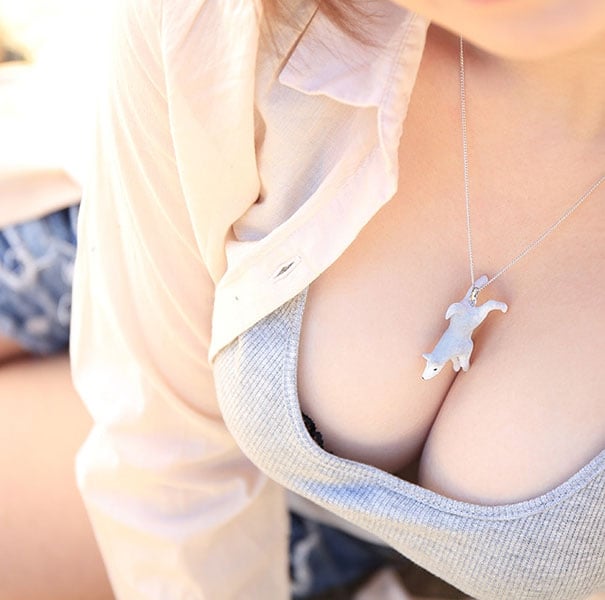 13.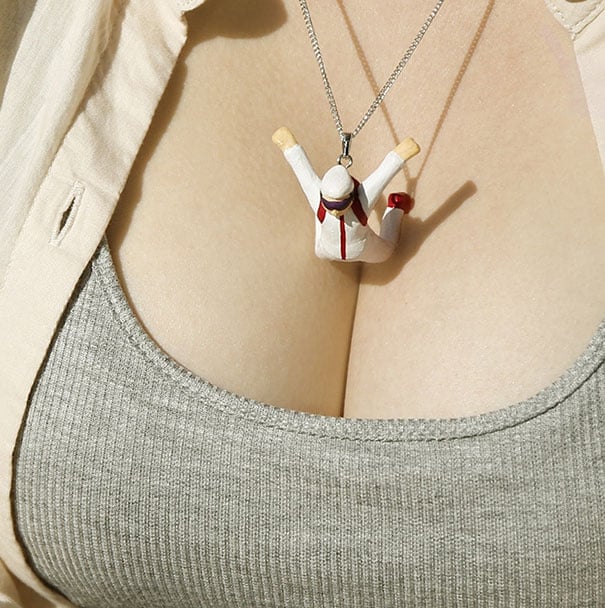 14.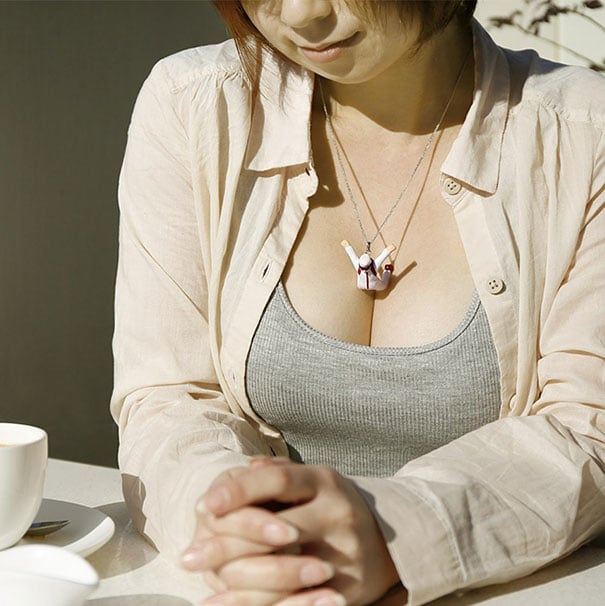 More info: ekodworks.com | Facebook (H/T: spoon-tamago)