Meet Hana – the Scottish fold breed kitty from Japan who came to grow quite an impressive fan base on Instagram. This Adorable Cat is Instagram star who will melt your heart. One thing is for sure, she looks adorable in anything that she does.
The 3-year-old kitten has captivated over 300k Instagrammers' hearts with her adorably fluffy fur and big eyes. Her day-to-day life includes snuggling around, napping, being cute, and hanging out with her buddy the bird named Sai! Yes, you read that correctly. Unlike other cats, Hana not only lets the little birdy live in peace but she plays with him too! What an adorable and unexpected relationship, huh?
1. Hana is only three years old.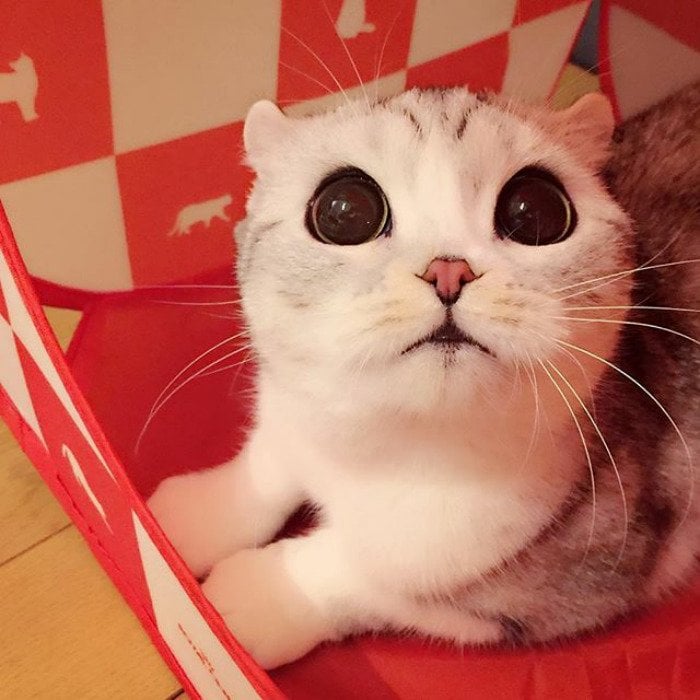 2. Sometimes she sits like a human.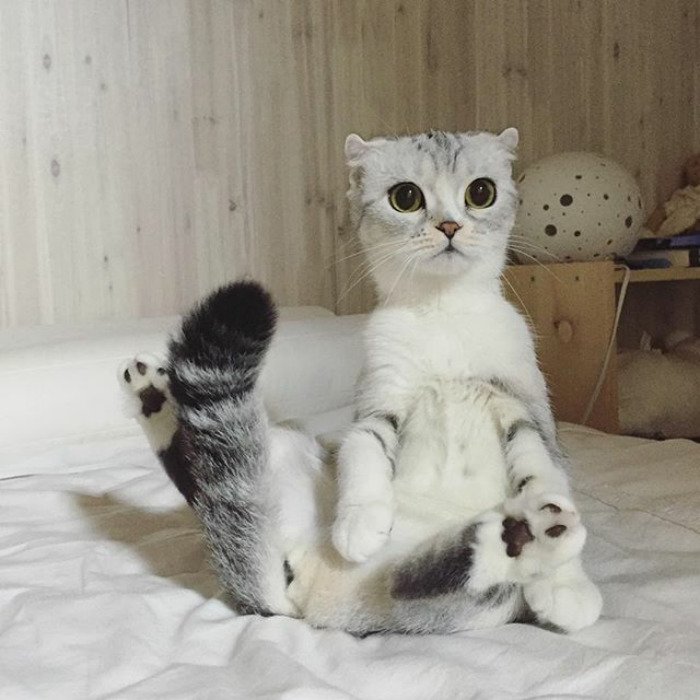 3.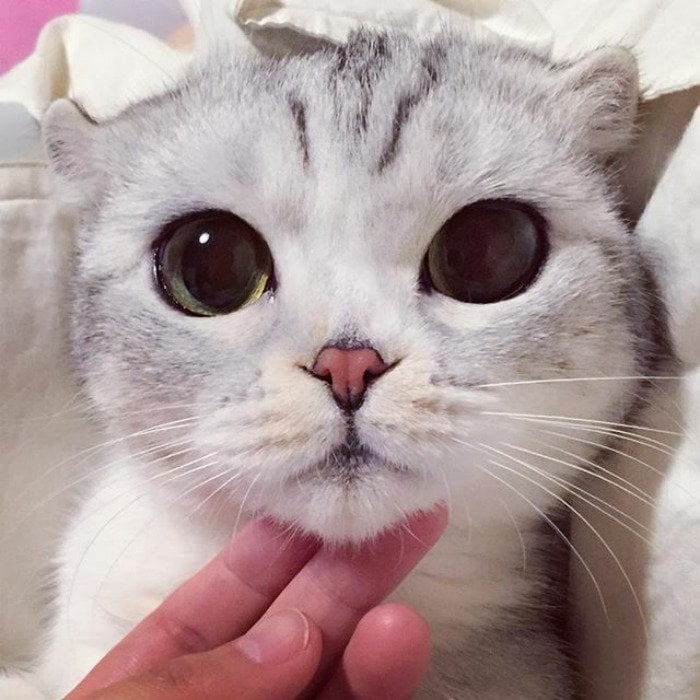 4.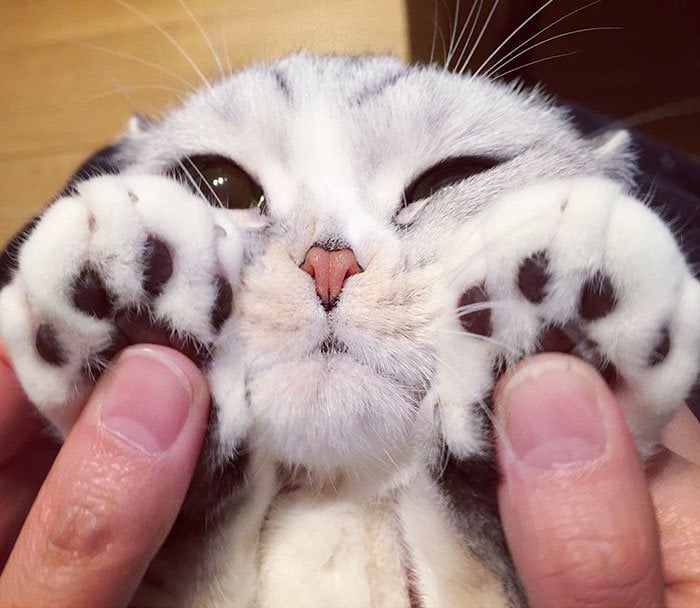 5.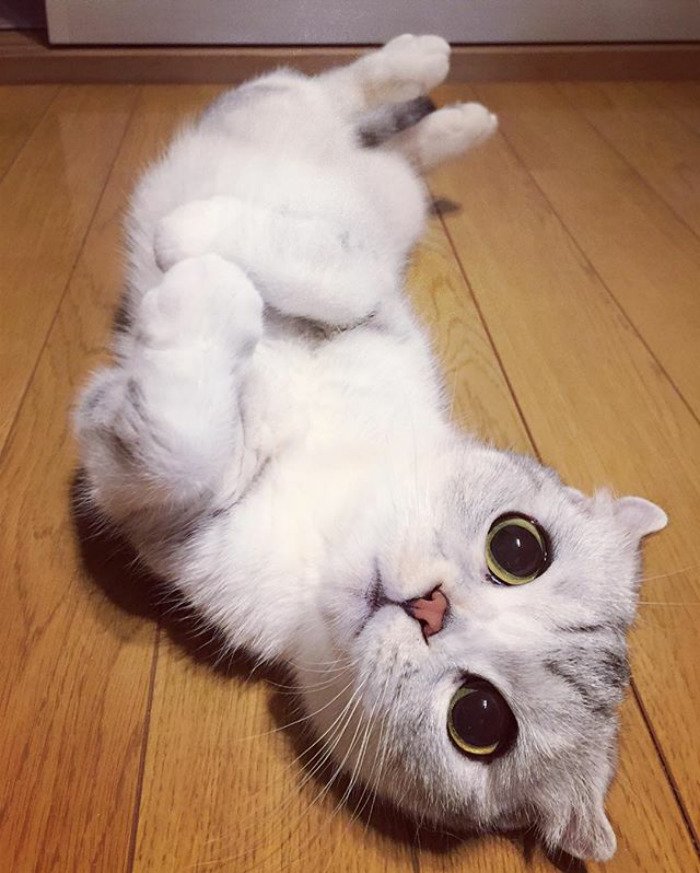 6.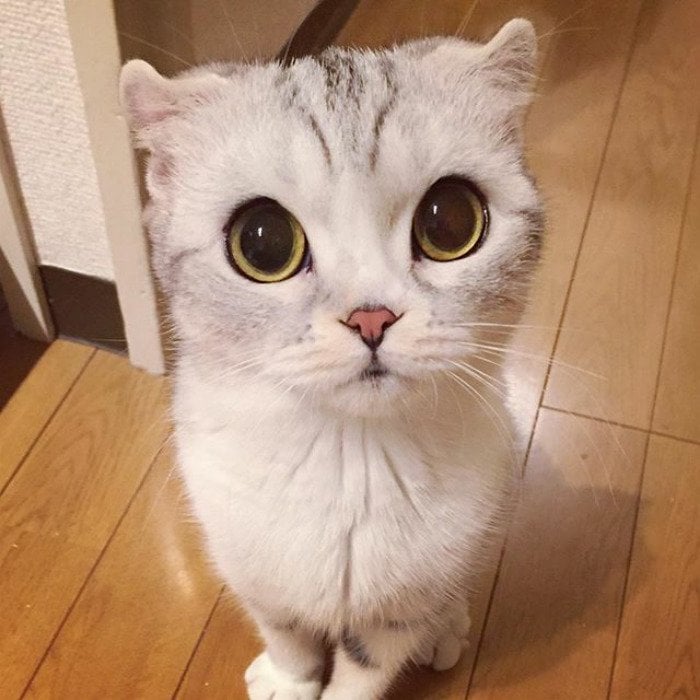 7.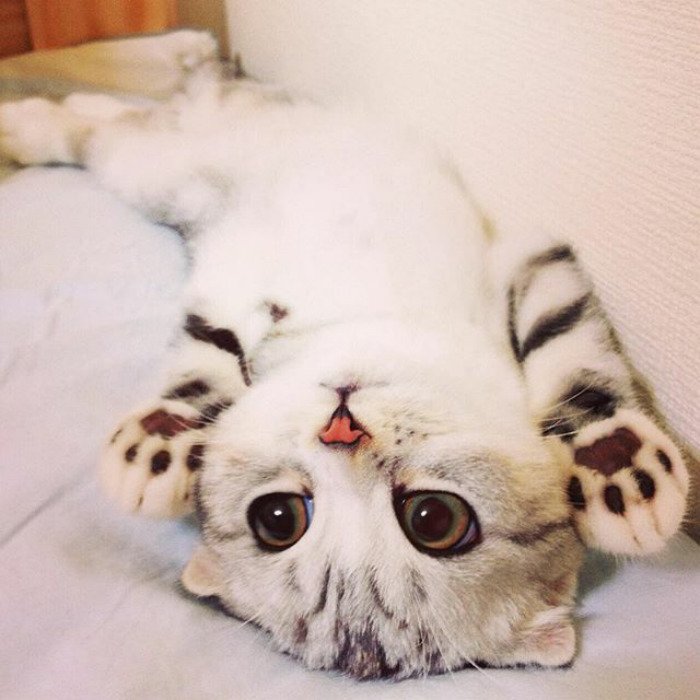 8.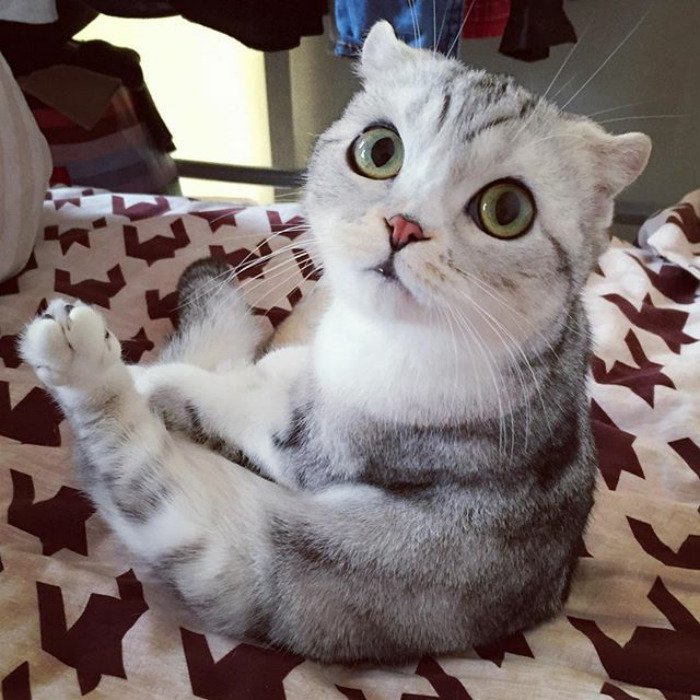 9.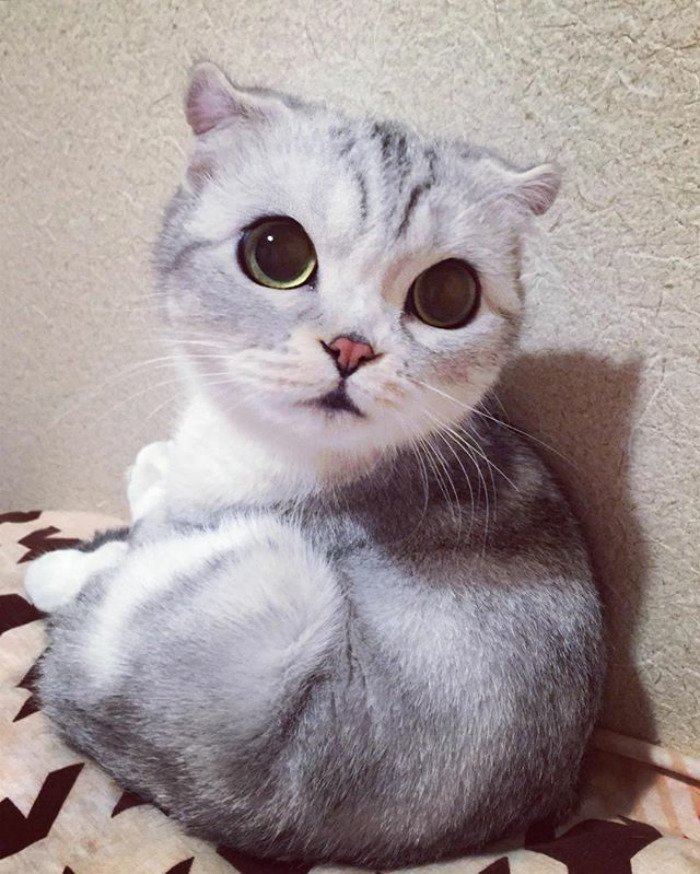 10.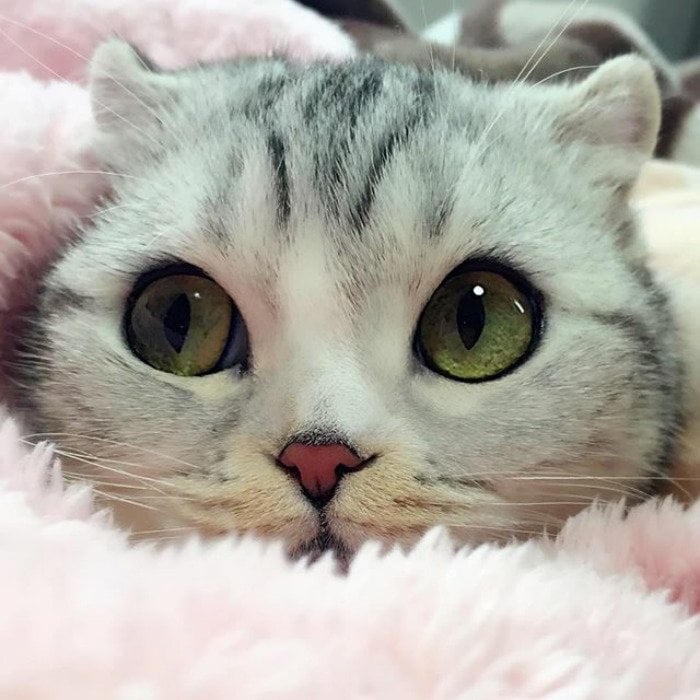 For more of Hana's cuteness, check out her Instagram @hanakitty.
The story of Maru & Hana
Maru (まる, Japanese: circle or round; born May 24, 2007) is a male Scottish Fold (straight variety) cat in Japan who has become popular on YouTube. As of September 2016, videos featuring Maru have been viewed over 325 million times, a Guinness World Record for Youtube video views of an individual animal. Videos featuring Maru have an average of 800,000 views each and he is mentioned often in print and televised media discussing Internet celebrities. Maru has been described as the "most famous cat on the internet" (although Grumpy Cat is another candidate for that description).
Maru's owner posts videos under the account name 'mugumogu'. His owner is almost never seen in the videos, although the video titled "Maru's ear cleaning". is an exception. The videos include title cards in English and Japanese setting up and describing the events, and often show Maru playing in cardboard boxes, indicated by "I love a box!" in his first video.
Videos of Maru are collections of clips – usually around 3-7 minutes in length – of Maru engaging in various activities, with most videos having a central theme or activity as indicated by the title card. Maru, during these videos, shows his fascination with boxes, his placid personality, his amusing antics, and an inventive intelligence and intuition.
In August 2013, Maru's owner adopted a two-month-old mixed-breed cat named Hana from a veterinarian. During the two-week trial period, Maru and Hana got along very well and Mugumogu decided to make Hana a new member of their family
Before You Go Just Watch YouTube Videos About Japanese Cat:
Suggested reads:
Grumpy Dog "EARL" Breaking The Internet Goes Viral On Reddit
Saddest Cat In The World "LUHU" | Instagram Poor Kitty Of China
Tonkey Bear: Shar-Pei Dog Internet Sensation On Instagram
13 Photos Of Amazing Two Faced Mystery Cat Venus