With his permanent scowl, googly eyes and glum expression, this may be the world's grumpiest dog. Grumpy cat looks mildly annoyed, this dog looks like he wants to murder you in your sleep. Tardar Sauce, better known as Grumpy Cat, may have finally met her match, Earl, an extraordinarily grumpy-looking puggle in the U.S., is being lauded as the Internet's "grumpy dog" after images of his adorably grumpy mug went viral.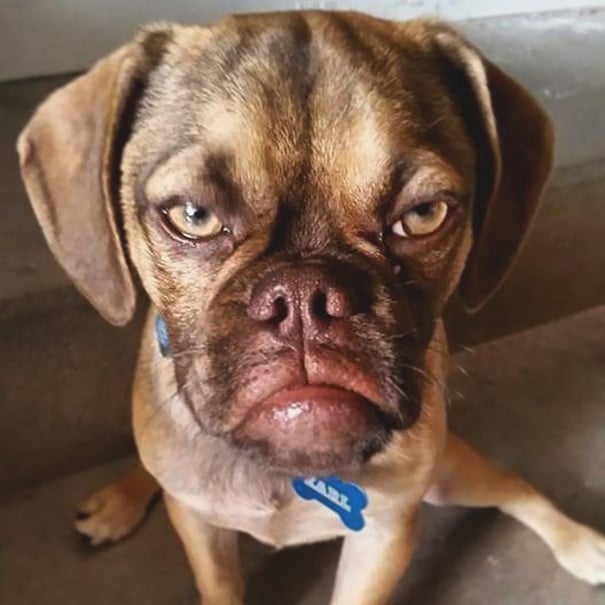 Move over grumpy cat, there is a new cranky animal in town and his name is Earl. The pug beagle-mix dog (puggle) is only a wee-little puppy but looks like he has the face of an eighty-year old man.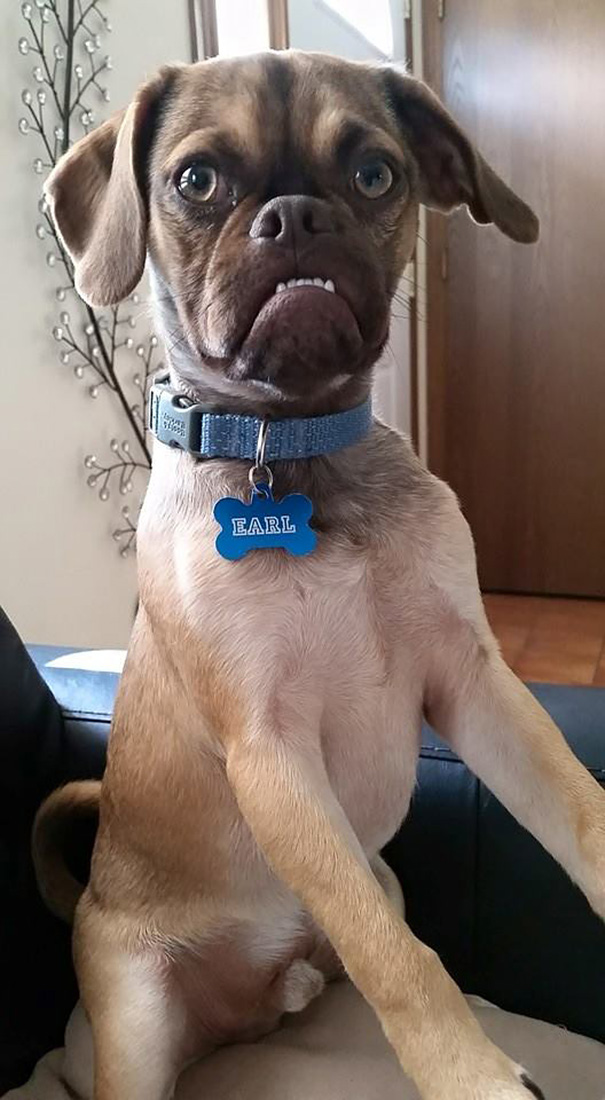 His owner "Derek Bloomfield" posted a photo of the displeased pooch on reddit and the response to his adorable face has been astounding.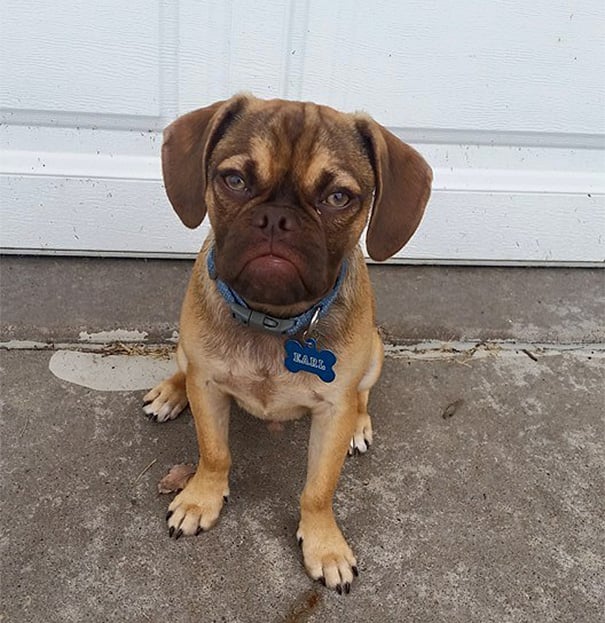 Derek Bloomfield, says the 5-month-old Earl is perfectly healthy – his expression is the result of an underbite. Earl has a permanent scowl on his face and looks like he is the reincarnation of an old man that just always gets up on the wrong side of the bed.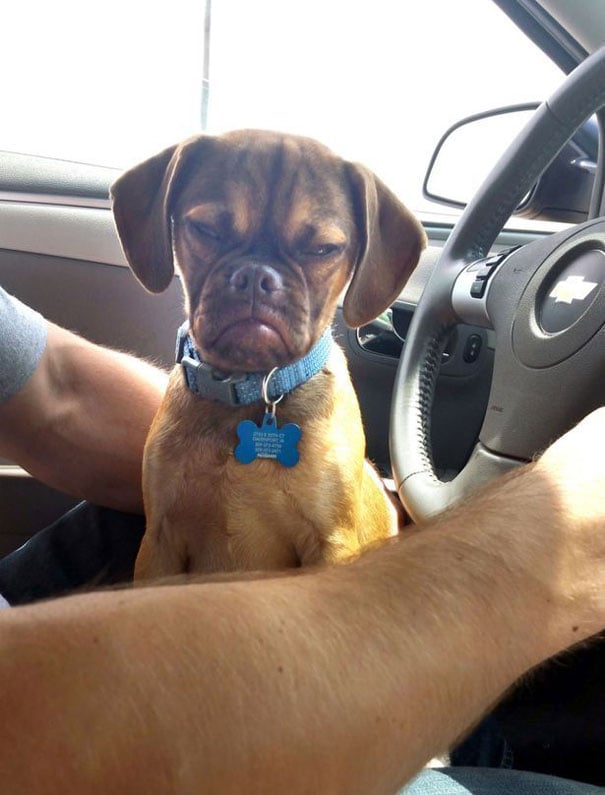 His owner, reddit user 'Doo1717,' says that so far Earl's expression has only gone from grumpy to grumpier, as he reacts to being bugged by him and his girlfriend.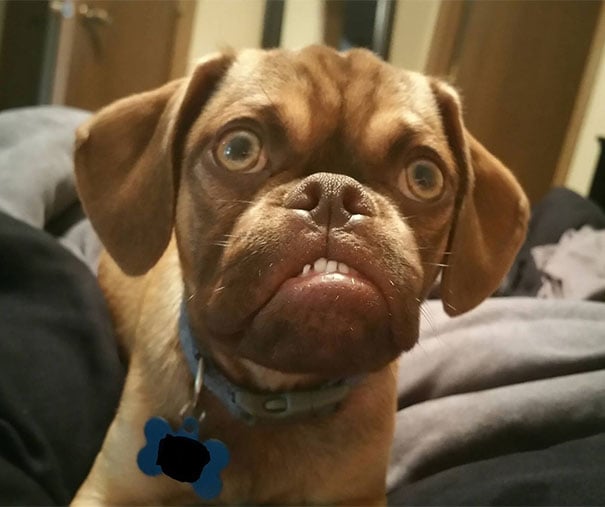 The picture above was just uploaded by 'Doo1717,' to show Earl's online fans the face that he made when his girlfriend was trying to play with him. In Earl's defence, he was trying to go to sleep when she was bothering him, so can you really blame a guy for getting upset?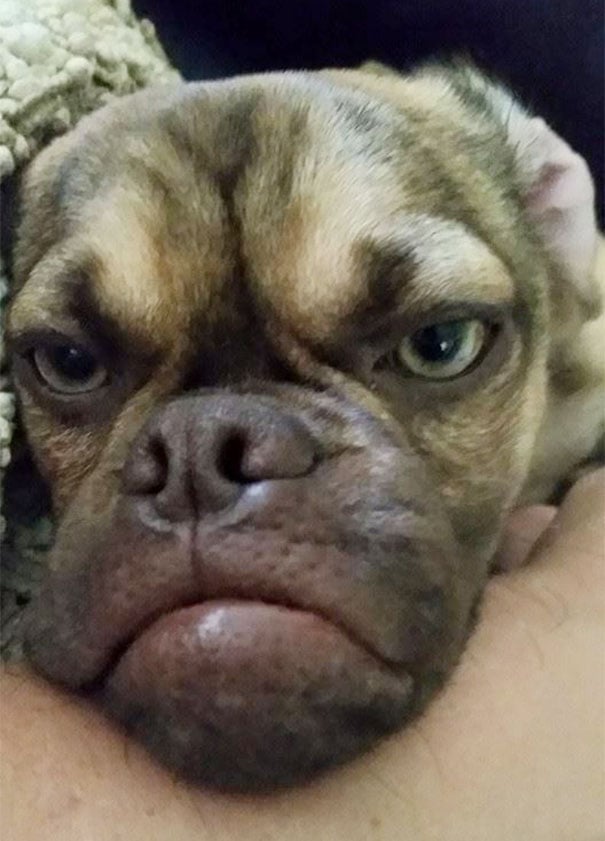 The internet community is begging for Grumpy Earl to get an Instagram account so keep an eye out for this memorable little face and the meme's that are sure to follow.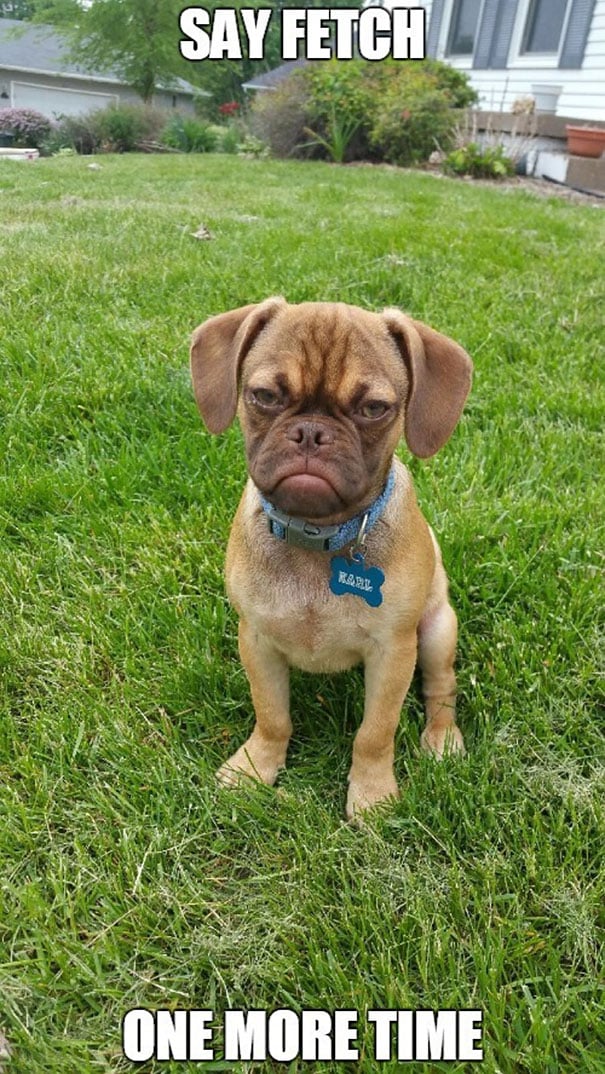 Who do you think looks grumpier – grumpy dog or grumpy cat?
Now Just Do Me A Favour, Share this Pics with your friends!!

[divider scroll_text="Back To Top"]