This is what happens when nerds decorate.
1. Floppy Disk Coffee Table
Manufactured from hot-rolled steel, this clever coffee table is a four-legged replica of an old-school floppy disk that is guaranteed to be exceptionally nerdy conversation piece.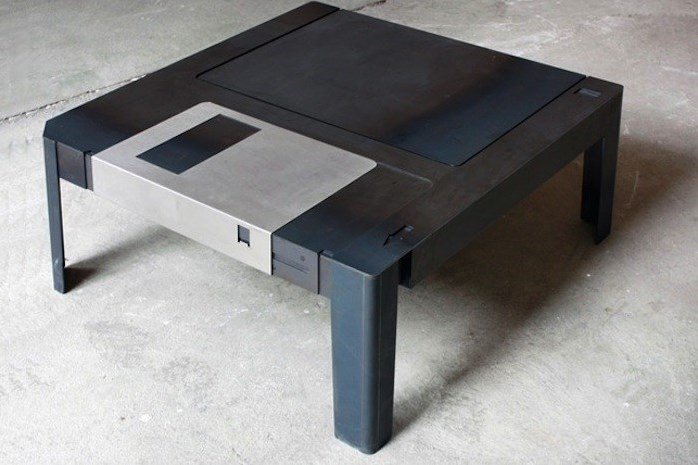 Photo Credit: Floppy Table
2. Floppy Disk Planter
A perfect match for the floppy disk coffee table, this planter will tell the world that your extreme love of computers extends to the garden.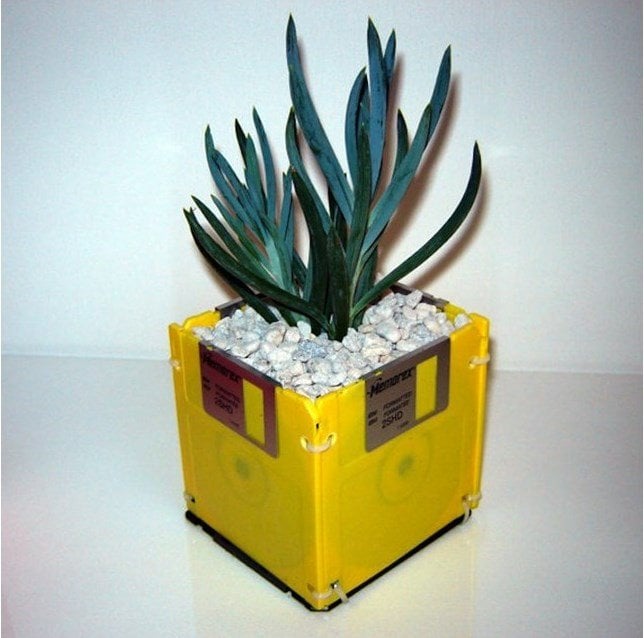 Photo Credit: Etsy
3. Plush Pixels
Imagine you're a character in an old-style 8-bit video game when you plop on this Plush Pixel sofa that actually looks less pixilated if you look at it from about a half a kilometre away…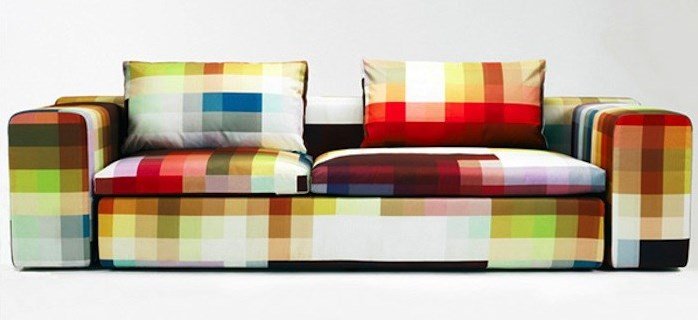 Photo Credit: Yanko Design
4. A Coffee Table You Need a Quarter to Use
You'll want to keep a stash of quarters handy with this coffee table made from a repurposed arcade game, the perfect way to relive your misspent youth in the comfort of your own living room.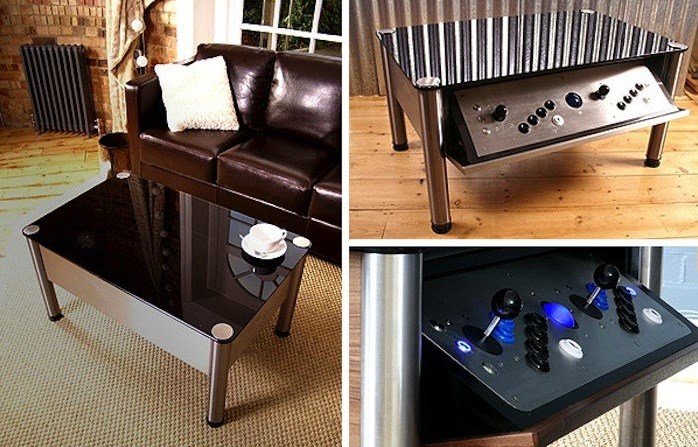 Photo Credit: Surface Tension
5. Sleep Tight With Totoro
Anyone who's been enchanted by Japanese director Hayao Miyazaki's animated classic My Friend Totoro — and there are many — will get the allure of snuggling up in the cartoon coziness of this plush Totoro bed.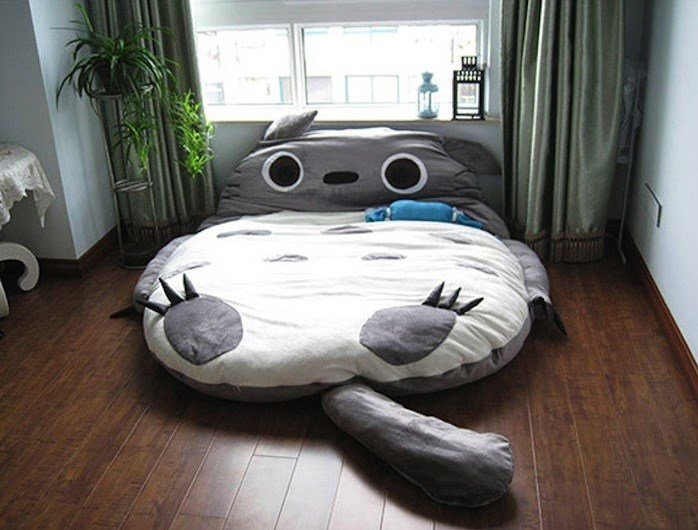 Photo Credit: ebay
6. A Rug For Any Space or Time
Whovians will delight in this rug modelled after the iconic scarf worn by fourth Doctor Tom Baker on British sci-fi classic. Doctor Who. Doctor, This is actually handmade, so consider it a nerd-friendly DIY project.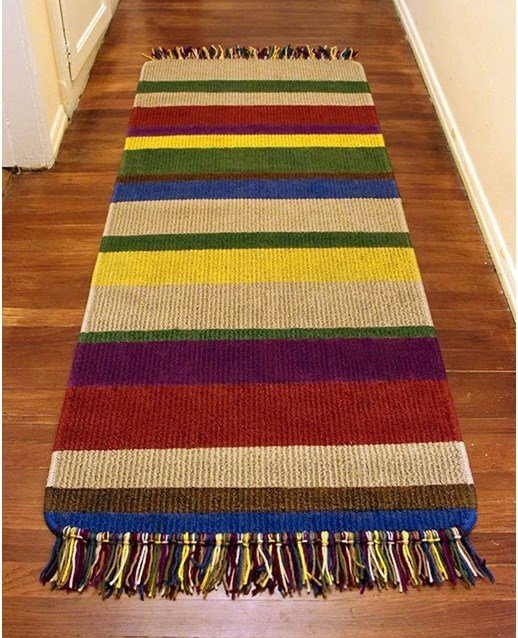 Photo Credit: Our Nerd Home
7. The Ultimate 'Star Wars' Desk
Just try to stop yourself from humming the Star Wars theme when you sit down at this desk built from a replica of Han Solo encased in a chunk of carbonite, a key plot point from The Empire Strikes Back The manufacturer of this desk also produces Avengers -themed desk (with Captain America's shield as its focal point) if comic books are more your thing.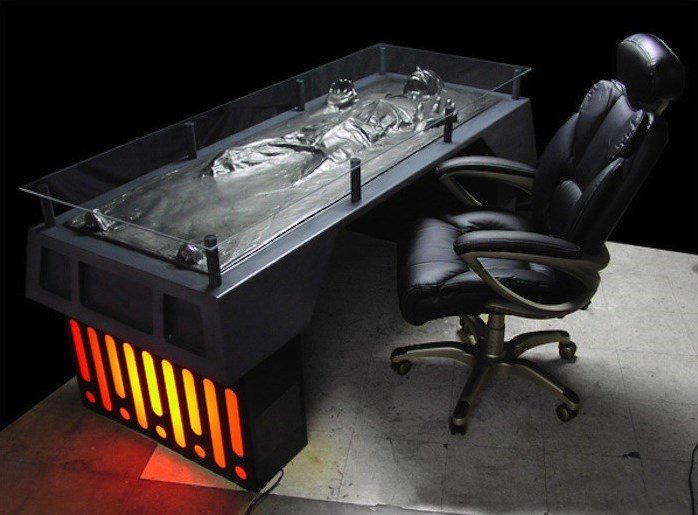 Photo Credit: Tom Spina Designs
8. An Intentionally Sticky Keyboard
Why have regular waffles when you can make a batch of delicious keyboard waffles? That's what's for breakfast thanks to this unique waffle iron, actually constructed out of a decommissioned typewriter that has been given a second life as a waffle-maker.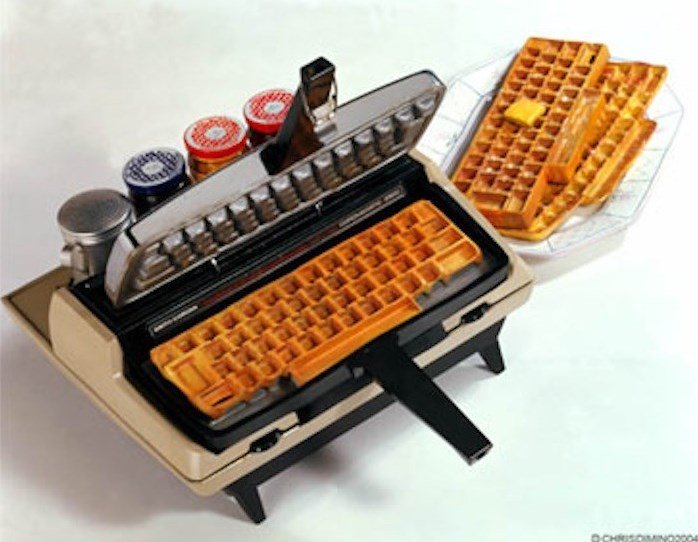 Photo Credit: Chris Dimino
9. NES Zapper Chandelier
Another custom job, this chandelier is made entirely out of old gun-style zappers from obsolete Nintendo Entertainment System units. Not for sale, but hit some garage sales and see if you can round up enough zappers to try making your own.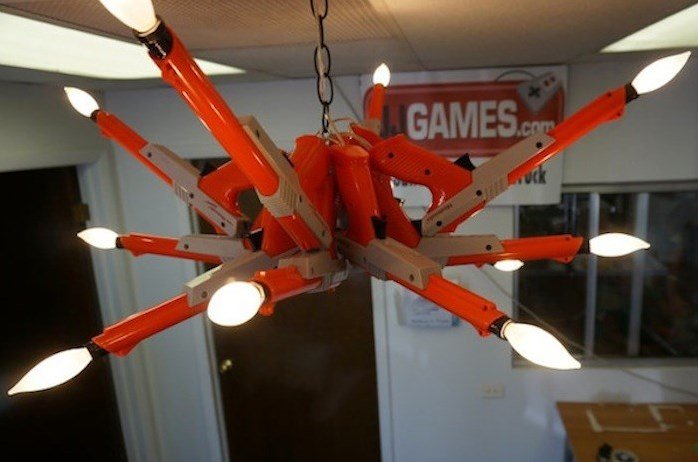 Photo Credit: Nerd Approved
10. Beer Me Up, Scotty
What Trekkie wouldn't want to crack open a cold one with this Star Trek bottle-opener that's also an homage to Captain Kirk's starship Enterprise? No Trekkie, that's who.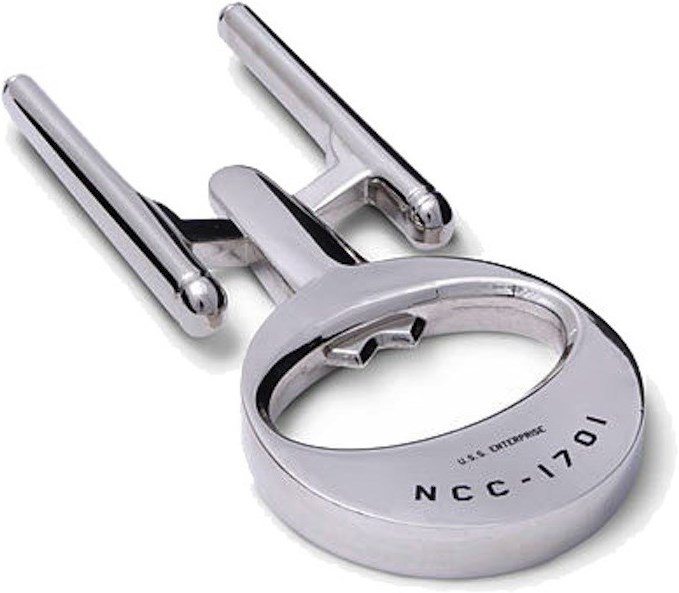 Photo Credit: Geek Alerts
11. Enter… the Doorway, That Is
Anybody who stops by is sure to get a chuckle from this cheeky welcome mat mimicking a computer keyboard's most-used key.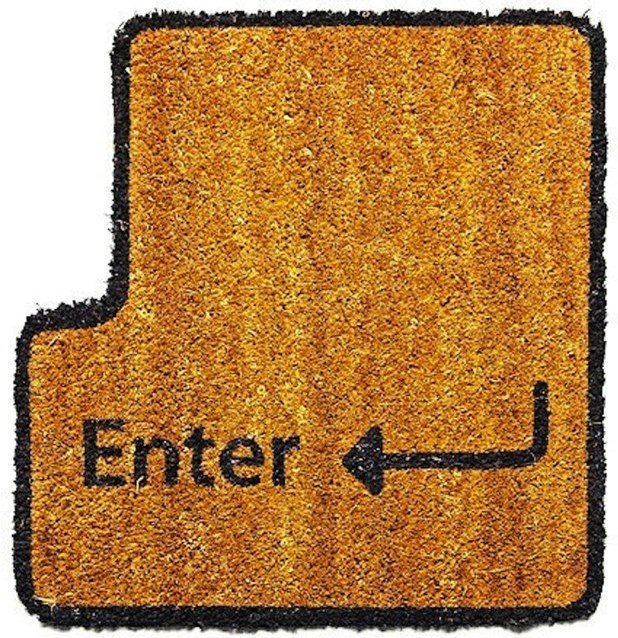 Photo Credit: This Is Why I'm Broke
12. Be a Nerd, Do a Shot
Science is always more fun after a couple of cocktails, which is perfectly illustrated by these cleverly designed shotglasses modelled on the glassware found in the typical high school chemistry class.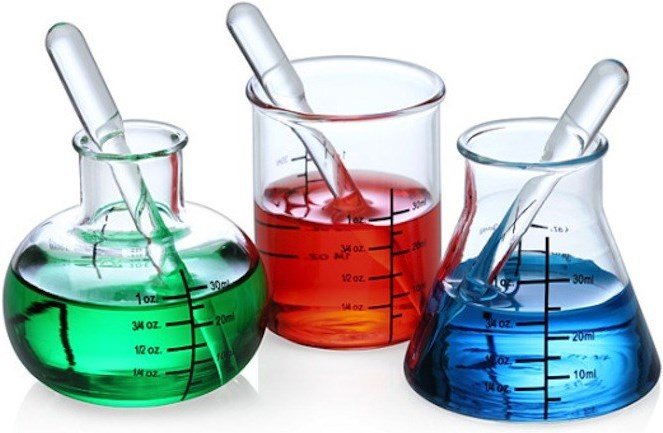 Photo Credit: ThinkGeek
13. Re-frig-er-ate! Re-frig-er-ate!
This Dalek-inspired refrigerator decal will put you in fear of Doctor who's most iconic villains every time you get between-episodes snack.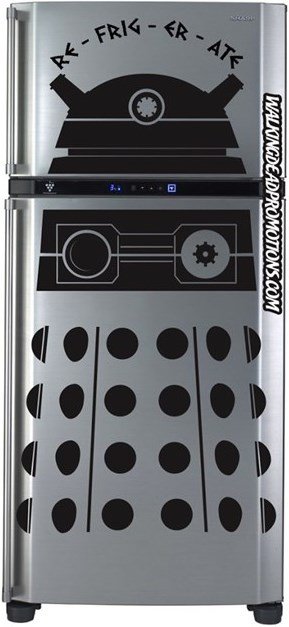 Photo Credit: Etsy
14. Circuit Board Wall Clock
A reclaimed circuit board from a now-defunct computer has been transformed into this extra-geeky wall clock. Is that clever or what? (Maybe "or What").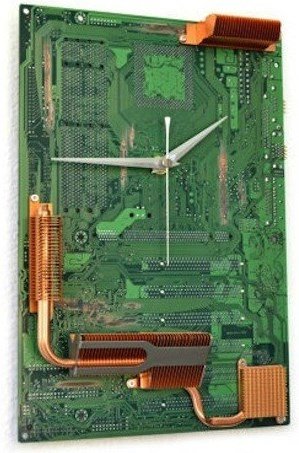 Photo Credit: Etsy
15. A Super Mario Bros. Wall Lamp
A key element within the iconic video game about a plucky Italian plumber has been reimagined as this tongue-in-cheek lamp. But try to resist the force-of-habit impulse to smash it with your head.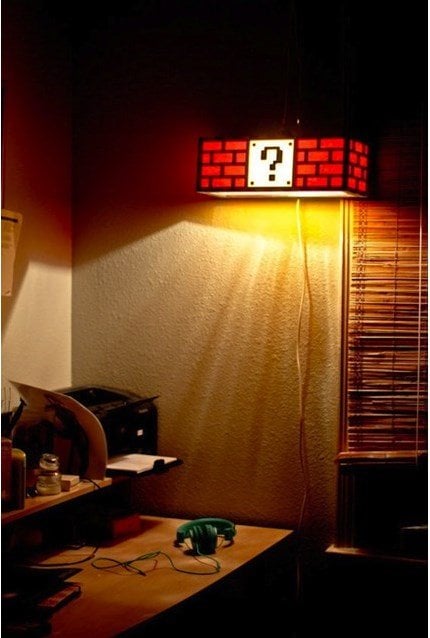 Photo Credit: Etsy
16. May the Grooves Be With You
A bluetooth speaker that's also an exact replica of the Death Star that lights up when in use? Talk about geek heaven!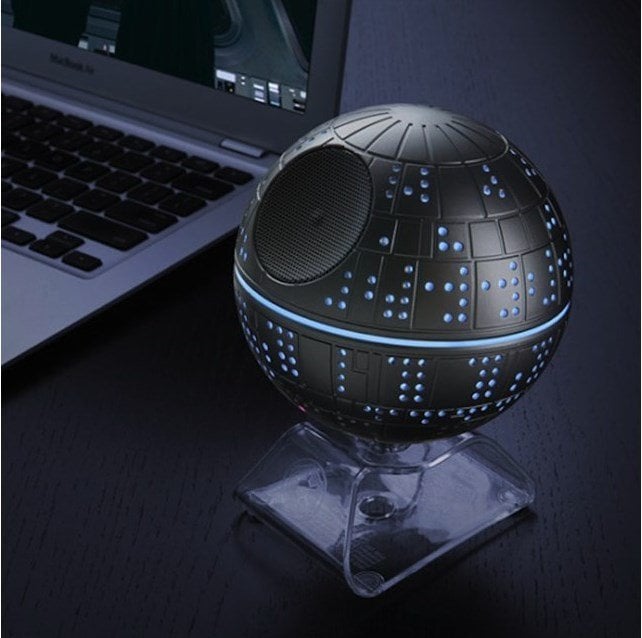 Photo Credit: ThinkGeek
17. A Toast Printer
Kitchen gadgets don't get nerdier than the Zuse, a wall-mounted toaster that's equipped with an optical sensor to recognize bread. Sort of a cross between a toaster and an old-style matrix printer, your toast will emerge with pixels burned right into the toast, which are randomly drawn from a repertoire of toasty images contained within the Zuse's memory chip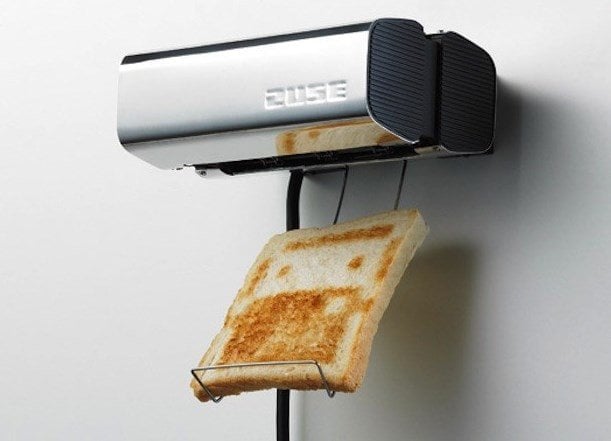 Photo Credit: Inseq Design
18. Space Invaders Wall Decals
Aficionados of old-school's arcade games can put themselves right inside the game with these removable wall decals. The creation of Blik, which specializes in removable wall art, other motifs include a line of decals designed to look like stained glass windows depicting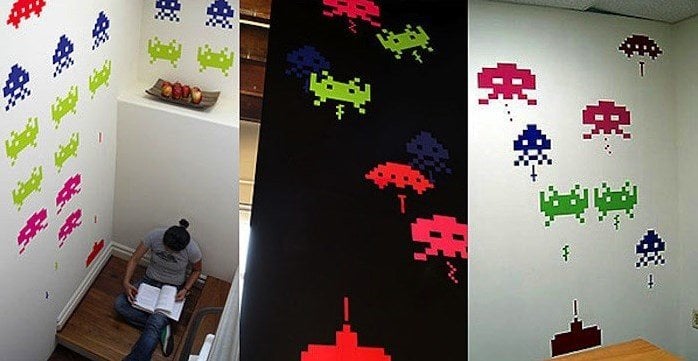 Photo Credit: Blik
19. The Bookends Strike Back
The AT-AT is the fearsome walking battle tank used by Imperial forces during. The Empire Strikes Back's battle of Hoth –  which any true nerd already knows.
Keep the battle always with you by displaying a set of these hand-painted, collectible bookends on the shelf.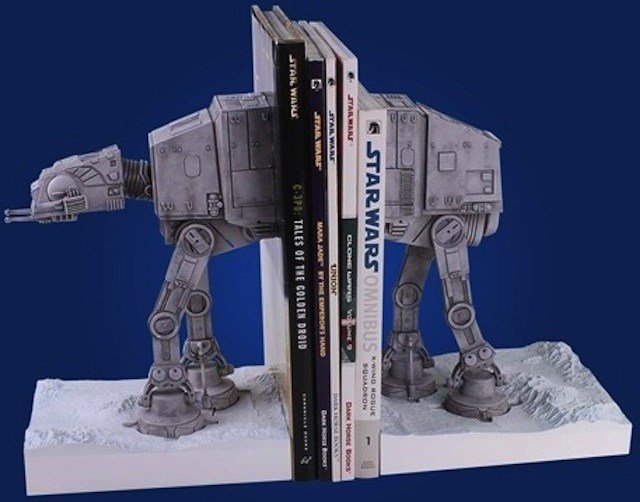 Photo Credit: Gentle Giant Ltd.
20. Get Clean and Get Smart… at the Same Time!
Multitask away with this periodic table of the elements shower curtain, allowing you to brush up on your chemistry while brushing up your personal hygiene. We're pretty sure Walter White used one of these when cleaning up after a big meth cook.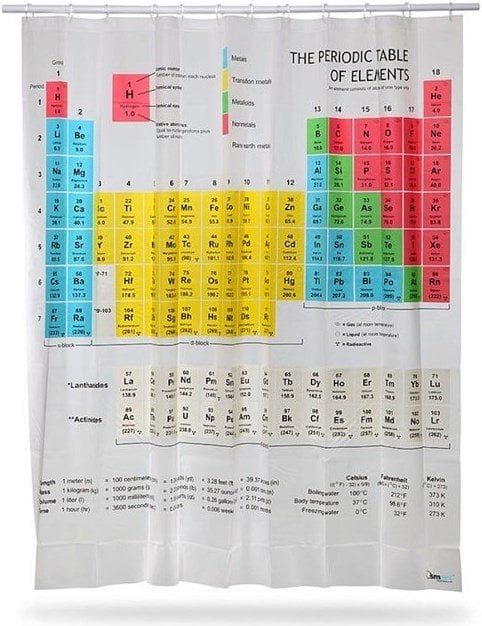 Photo Credit: ThinkGeek
21. Darth Vader Has These on His Dining Room Table
Your extreme love of Star Wars will be no secret when you light a candle encased in one of these romantically nerdy candlesticks modeled on the handle of a lightsaber.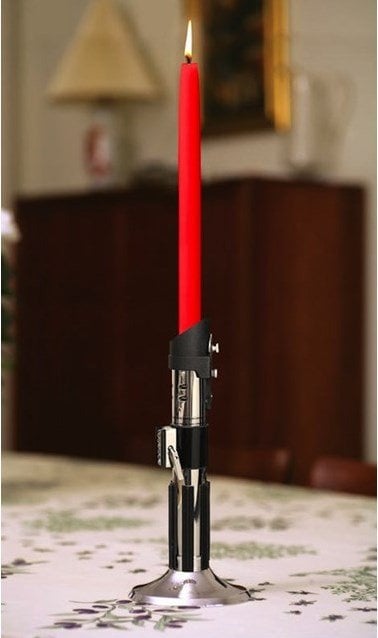 Photo Credit: ThinkGeek
22. Turn Your Thumbs Green With This Electronic Practice Plant
For the horticulturally challenged nerd, the Flower Nurse can turn those thumbs from black to green. An artificial potted plant, the "flowers" provide information based on colour changes, with a small display on each displaying a barometric reading indicating when it needs light, water, etc.
Watch out if the leaves start drooping; just like a real plant, it means you've been neglectful and you need to figure out what's wrong and provide a remedy.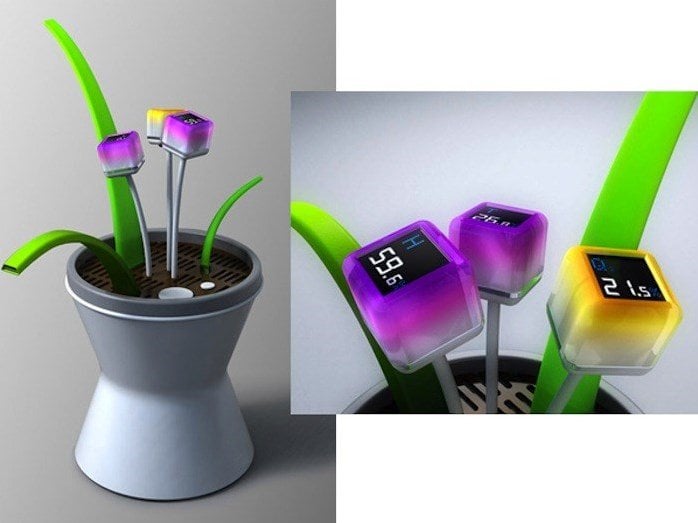 Photo Credit: Yanko Design
23. Super Mario Bros. Potted Plants
If a practice plant seems like almost as much work as a real one, then invest in a set of these hand-made replicas of the various foliage found within the world of video game Super Mario Bros.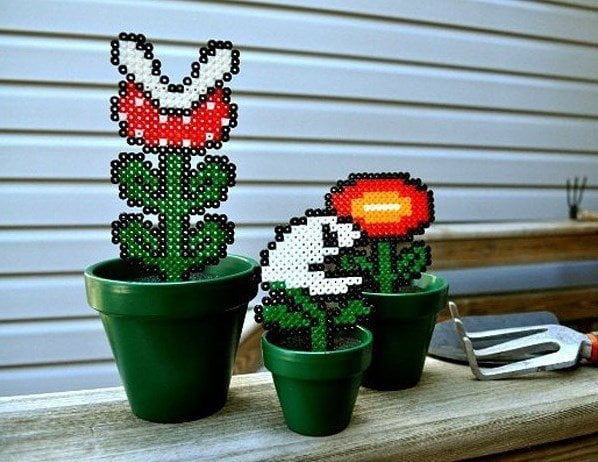 Photo Credit: Etsy