Meet Philani Dladla, a 24-year-old bookworm who lives on the streets of Johannesburg, South Africa. Instead of panhandling to survive, the so-called "Pavement Bookworm" reads, reviews, and sells books in order to earn a living. The young man's deep appreciation for the value of books was sparked when he managed to rescue himself from drug addiction by reading self-help books. Now, Dladla acts as an unlikely book ambassador and role model for young people.



The Pavement Bookworm can be found wandering around Empire Road and nearby streets, carrying his expansive library of used books with him. Thanks to a video interview that South African filmmaker Tebogo Malope posted last November, many curious passersby now stop to chat with Dladla about different authors, novels, and themes. Some walk away with a new purchase, while others donate books to help support the reader.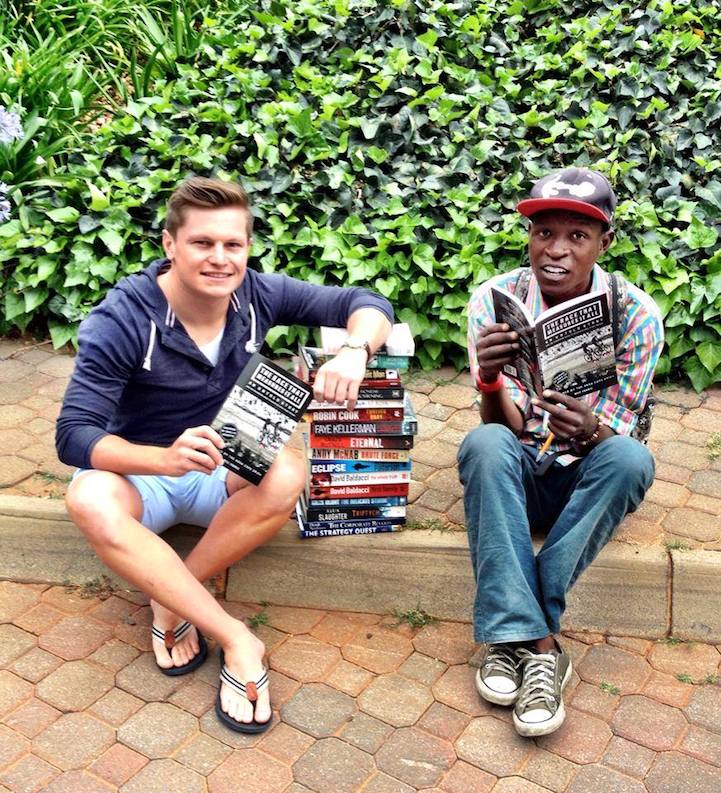 While Dladla sells books to adults, he gives them away freely to children in the hopes of enriching their minds, spreading positive influence, and promoting reading among young people. "Reading is not harmful," he says in his interview with Malope. "There is no thing as harmful knowledge. This thing is only going to make you a better person."
He has an incredible knowledge of the authors and has an intricate understanding of the inns and outs of the plots of all the novels he recommends to commuters.
He believes in the power of knowledge and encourages children to get into the habit of reading by giving children's books away for free.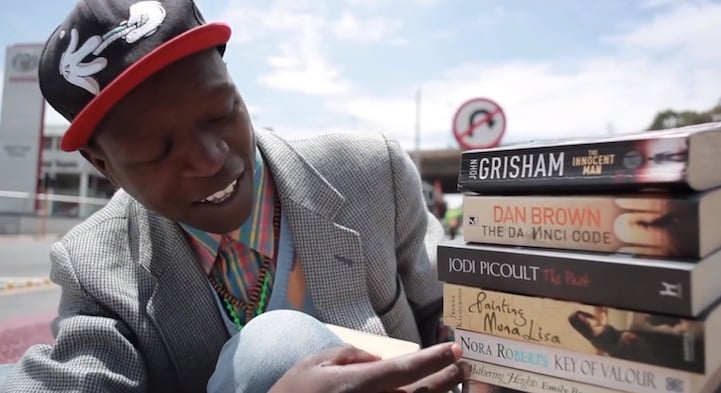 A recovering addict himself, he encourages the youth to become addicted to reading as opposed to anything else because, as he puts it: "There is harm in cigarettes and other bad habits, but I promise you, there is no harm in knowledge."
People have gotten to know about Philani and many often take unwanted books to him, which he can re-sell. With the money he earns, he buys food for himself and his homeless, unemployed friends.
If he has many books, he takes some to a school in Soweto because the government only supplies text books to schools and no novels.
Philani has learned that he can escape his circumstances if it becomes too much and he can travel anywhere using his imagination while immersing himself in a good book.

[youtube height="500″ width="800″]https://www.youtube.com/watch?v=iZIME4mqpyo[/youtube]
Source: Tebogo Malope on YouTube
H/T – mymodernmet.com & elephantjournal.com
[divider scroll_text="Back To Top"]