England inflicted yet another humiliating defeat upon India as they won the fifth and final Test at The Oval by an innings and 244 runs on Sunday to complete a 3-1 series win.



The composition and selection of the team, the field placements, the bowling changes and the static batting order clearly indicates that all is not well. There seem to be some undercurrents that need to be ironed out immediately, as India have hit disaster. The road to redemption is difficult. India need to look at adopting the Decision Review System seriously as they would have been far better placed if it was in place.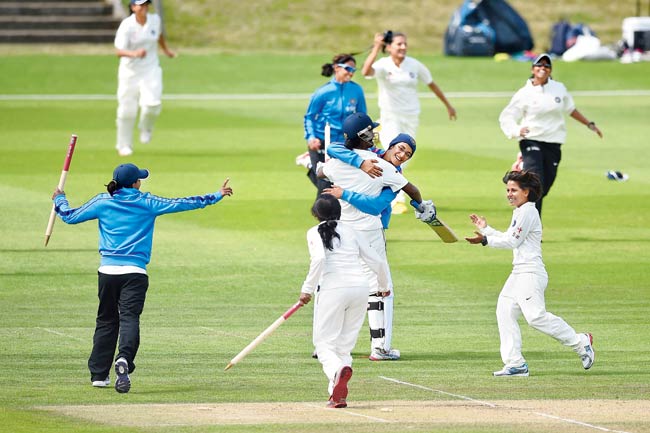 On the other hand, Mithali Raj's half-century helped guide India to their second Test win against England. It was fitting that Raj, one of three Indians who played in the first, at Taunton eight years ago, was at the crease when Shikha Pandey hit the winning runs.
India have represented themselves and their ability far better than England across the four days and deserved their win.
England 92 & 202; India 114 & 183-4

India win by six wicketsc
On a flat wicket in south Buckinghamshire England's three main bowlers stayed straight but very little went their way. The edges the bowlers drew found their way through the vacant first slip and Pandey was solid in defence. Raj was not at her most fluent but a beautiful lofted drive over cover helped put an already ragged England on the back foot.
The home side became sloppy as India approached the target. Charlotte Edwards dropped a simple chance off Raj at mid-off and England's fielding in the deep allowed too many runs to slip through.
India's players rushed on to the field when Pandey sliced the winning runs through extra-cover, snatching up the stumps as a disconsolate England walked off.

"I definitely feel like a debutant because I have so many young girls around. The energy is so high, they are always giggling"
Mithali Raj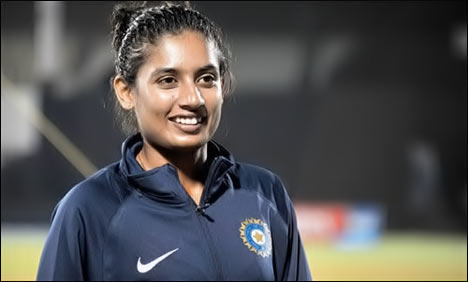 India began the Test with nothing to lose. The majority of their players work as ticket collectors and clerical assistants on the railways. Their exposure to international cricket has been hindered at almost every turn, with their ICC World Twenty20 matches moved to accommodate men's domestic cricket. The Board of Control for Cricket in India have shown little interest in funding the women's game but India's young side have shown themselves to be deserving of more financial support.
"Once you start playing well, you will get more support," Raj said. "I'm sure that if we start winning matches and bigger series the BCCI will someday take up this issue of payment.
"When I played the last Test and I got to know we wouldn't be playing any more it was sad for me. You want to play more Test matches as it will challenge all your endurance levels. It's challenging but I am very happy that before I hang up my boots I got to win another Test."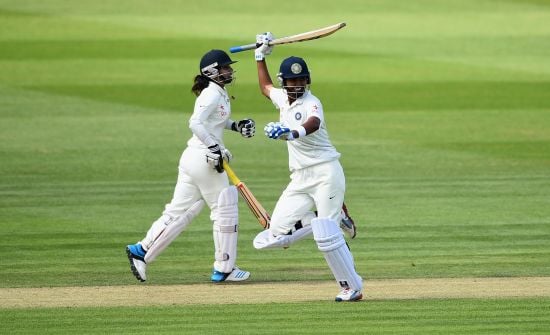 Jenny Gunn showed what England are capable of with bat and ball, but even she was hindered by a tactical naivety that comes from a lack of Test cricket. The bowling, that of Gunn and Cross in particular, was good throughout but the first-innings batting cost England dearly.
"We didn't play good options when we were batting," Edwards said. "I think they bowled well. Sometimes credit has to go to the opposition. Some of the decisions didn't go our way as well so that combined meant that we didn't quite get ourselves into the game."
England will now reassess ahead of the one-day internationals against India. Raj and her team, however, will be able to reflect on just how strongly they have proved their worth as a Test side.
Share If You Like!!
H/T- theguardian.com
[divider scroll_text="Back To Top"]