Grand Central's abandoned Track 61 – When President Franklin Delano Roosevelt was in office,platform built to hide Franklin D. Roosevelt's polio from the public, he utilized a secret train line that connected Grand Central to the Waldorf-Astoria Hotel. The area even has a huge freight elevator that was used to fit his limousine allowing FDR to travel to and from New York City in secrecy during World War II. This was the train he used which still sits on Track 61.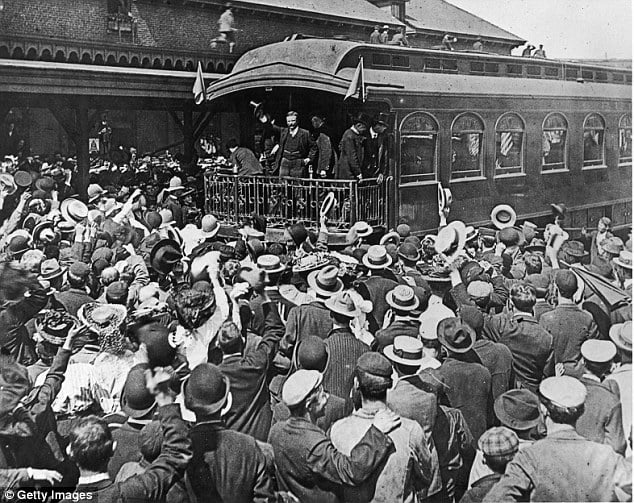 Grand Central Terminal was constructed from 1903 to 1913 on the site of an older Grand Central Depot, which was replaced in gradual steps. The original depot that opened in 1872 was at street level, filling the space between Vanderbilt Ave and Depew Place from 42 St to 45 St. A large trainyard also at street level grew to take up much of the next few blocks almost from Madison Ave to Lexington Ave. The tracks narrowed to the width of Park Ave at 49 St and entered the Park Ave tunnel at 56 St.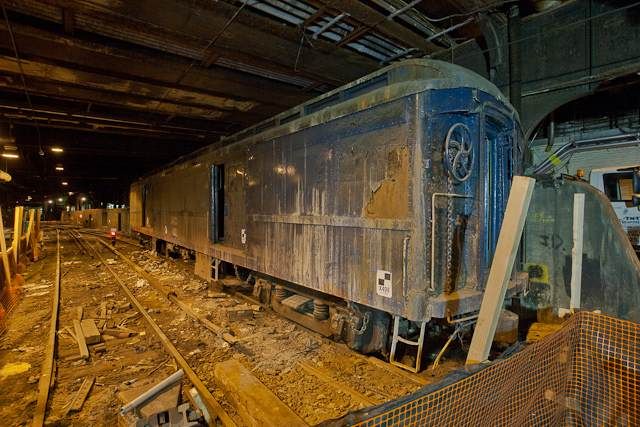 The New York Times of 8 September 1929 carried a story titled "NEW WALDORF GETS OWN RAIL SIDING" that states:
The new Waldorf-Astoria Hotel, to be erected in the block bounded by Park Avenue, Lexington Avenue, Forty-ninth and Fiftieth Streets, will have a private railway siding underneath the building, it was learned yesterday. Guests with private rail cars may have them routed directly to the hotel instead of to the Pennsylvania Station or the Grand Central Terminal, and may leave their cars at a special elevator which will take them directly to their suites or to the lobby.
The arrangement is made possible because of the fact that the New York Central tracks pass directly beneath the block, which has been obtained by the Hotel Waldorf-Astoria Corporation from the New York Central Railroad on a sixty-three-year leasehold, the lease being in reality only for the "air rights" on the site.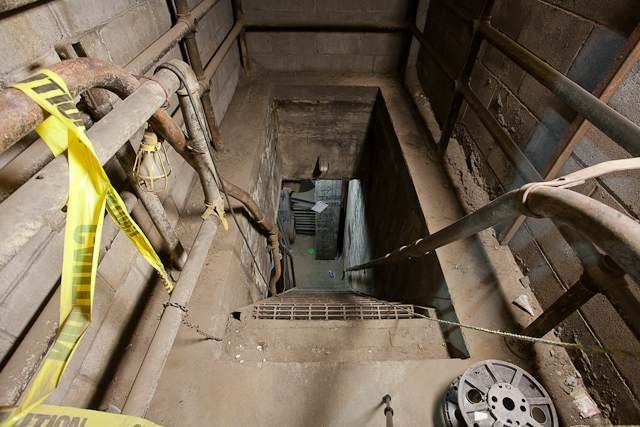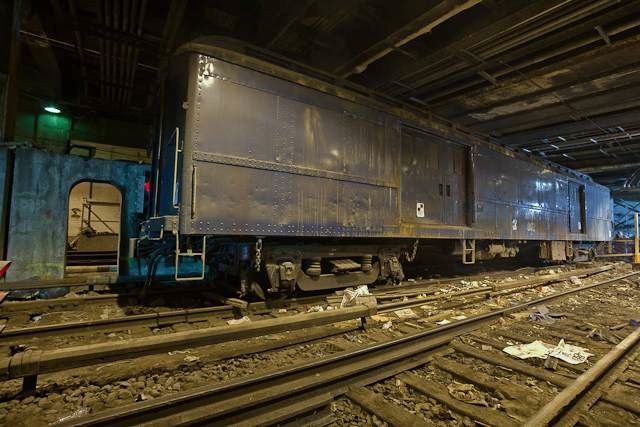 The platform is mentioned in the W P A New York City Guide (New York: Random House, 1939): "Eighty per cent of the building is over the tracks of the New York Central, and private railroad cars may be shunted to a special entrance."
When President Franklin Roosevelt stayed at the Waldorf, his train would stop on the upper level of the underground train yard directly under the hotel. This enabled the president's aides to carry the paralyzed Roosevelt through a special door and then by elevator directly to his room, avoiding the public altogether.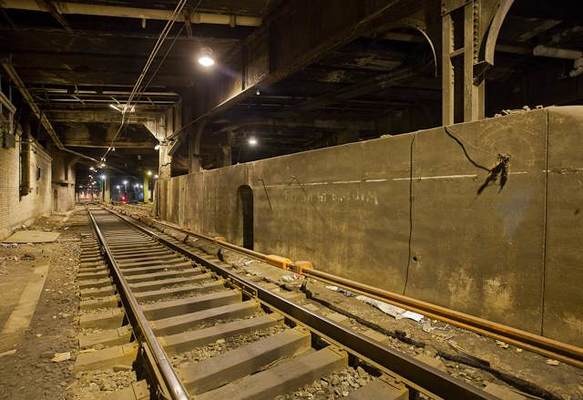 The secret below Grand Central Station
[youtube height="500″ width="800″]https://www.youtube.com/watch?v=nVv0rMyjzQI[/youtube]

If you like this post, Then please, share it in different social media. Help our site to spread out.
[divider scroll_text="Back To Top"]