Accident Prevention Network, Thailand released a three set print ad that goes with the tagline –
'Text a letter. Lose vision of 64 meters of road'.

There's been an endless pool of work around the 'text and drive' campaign but this one stands out the most for me. The illustration of the statistic is fresh and direct, yet managing to stay unique and creative. The gap in the road signifies the vision loss and the road beyond it is dramatically portrayed as the possible consequences of that vision loss.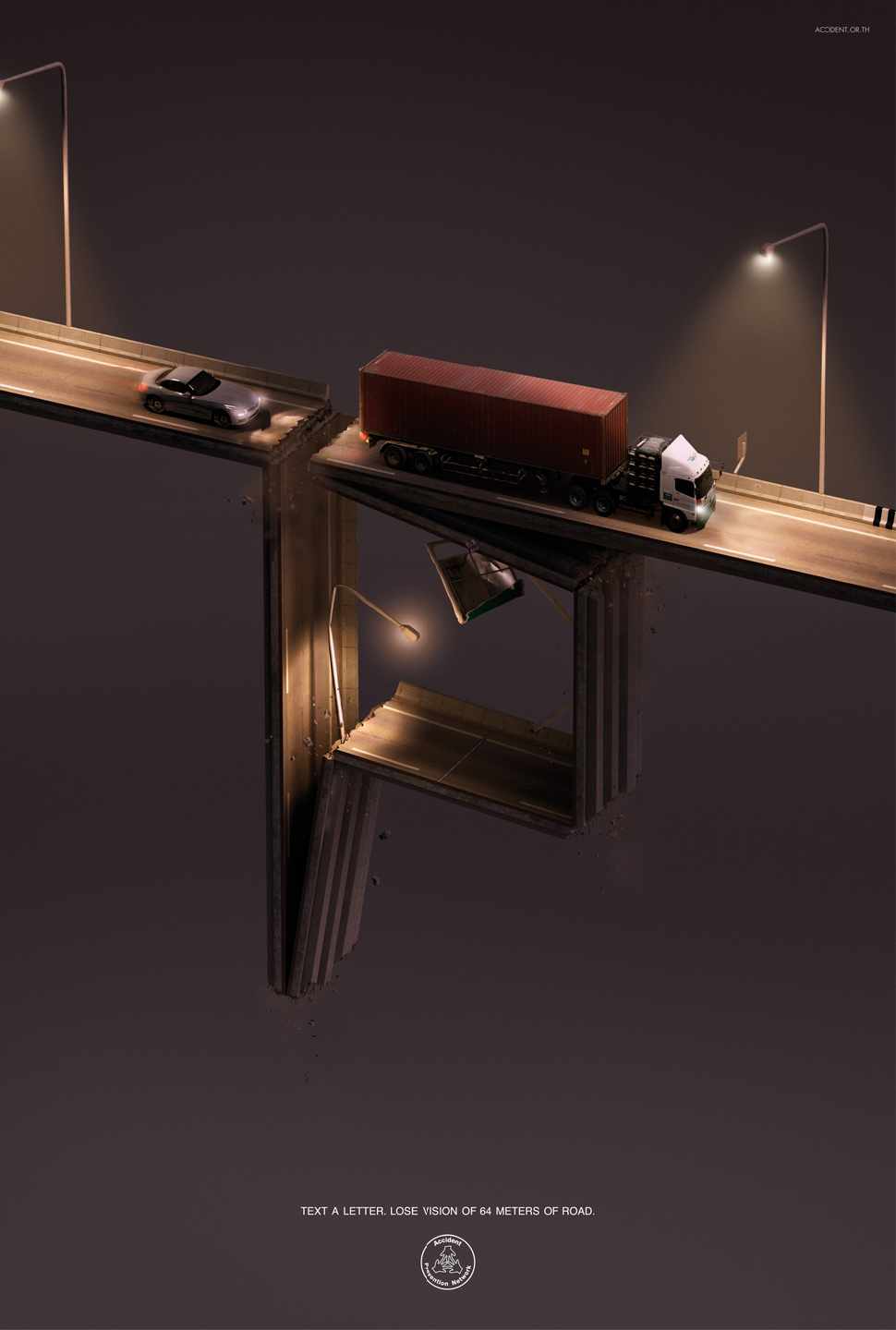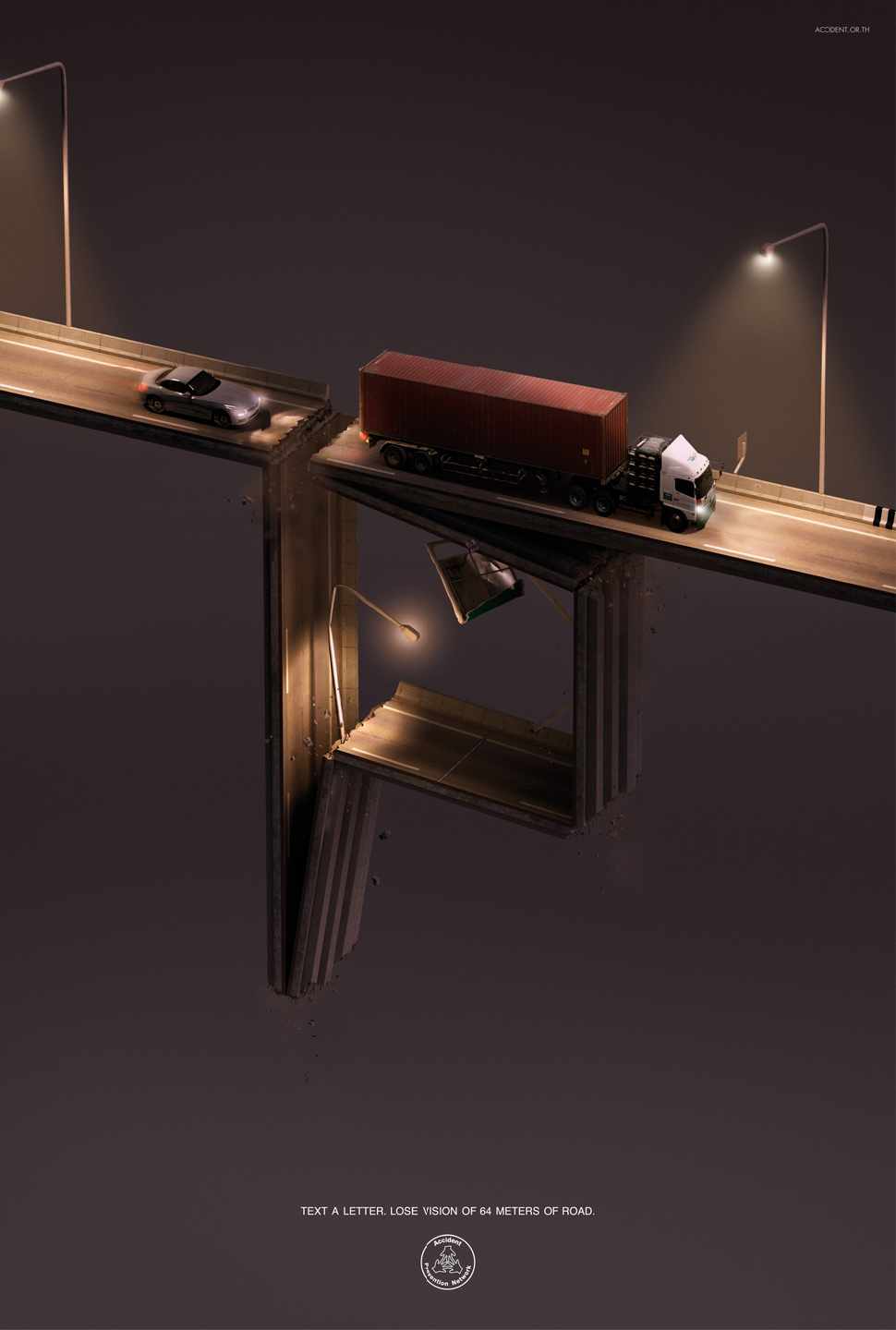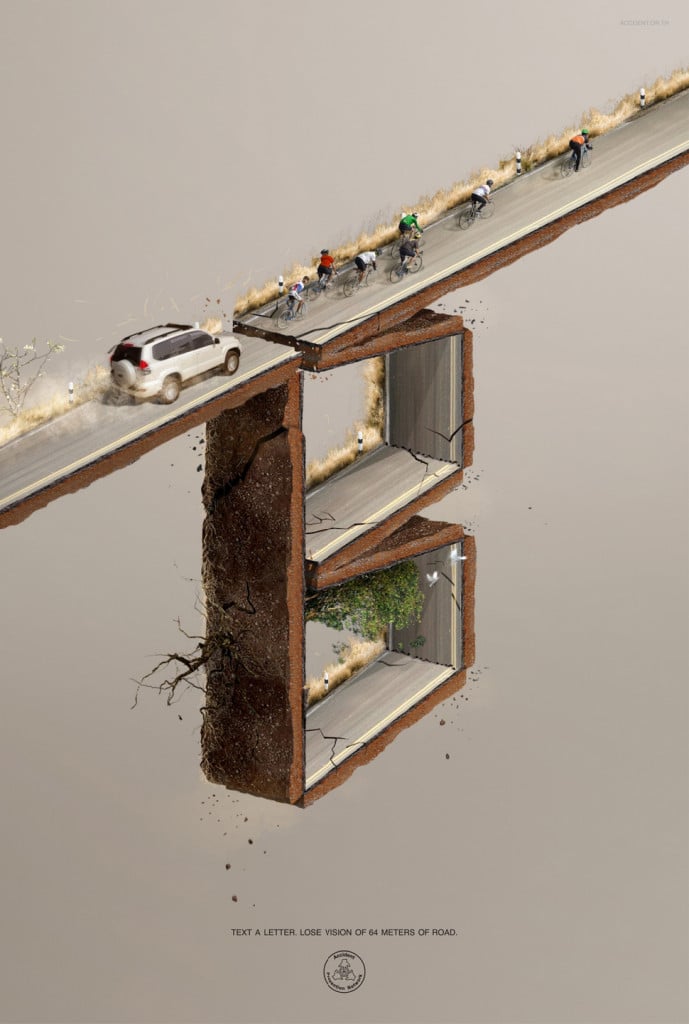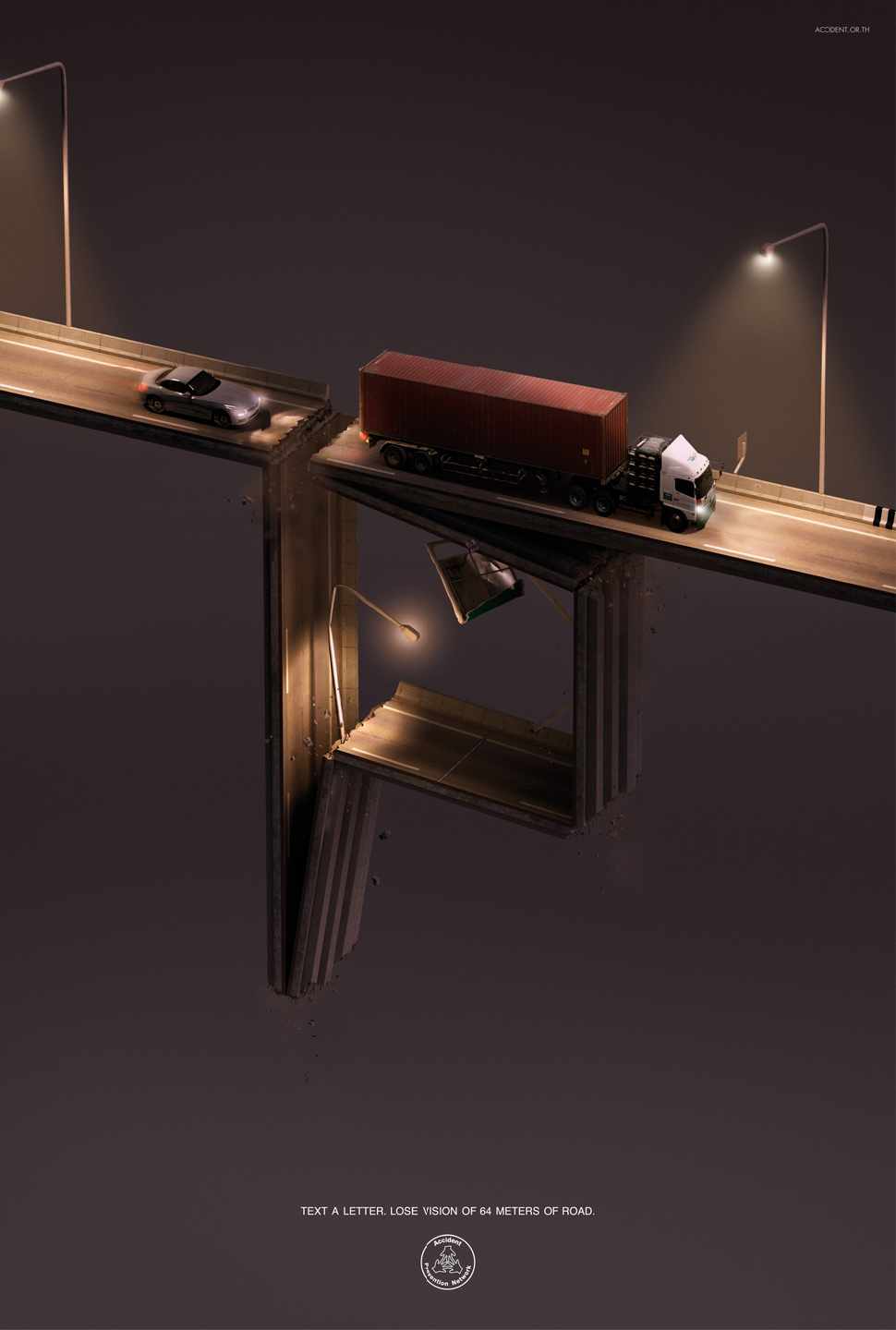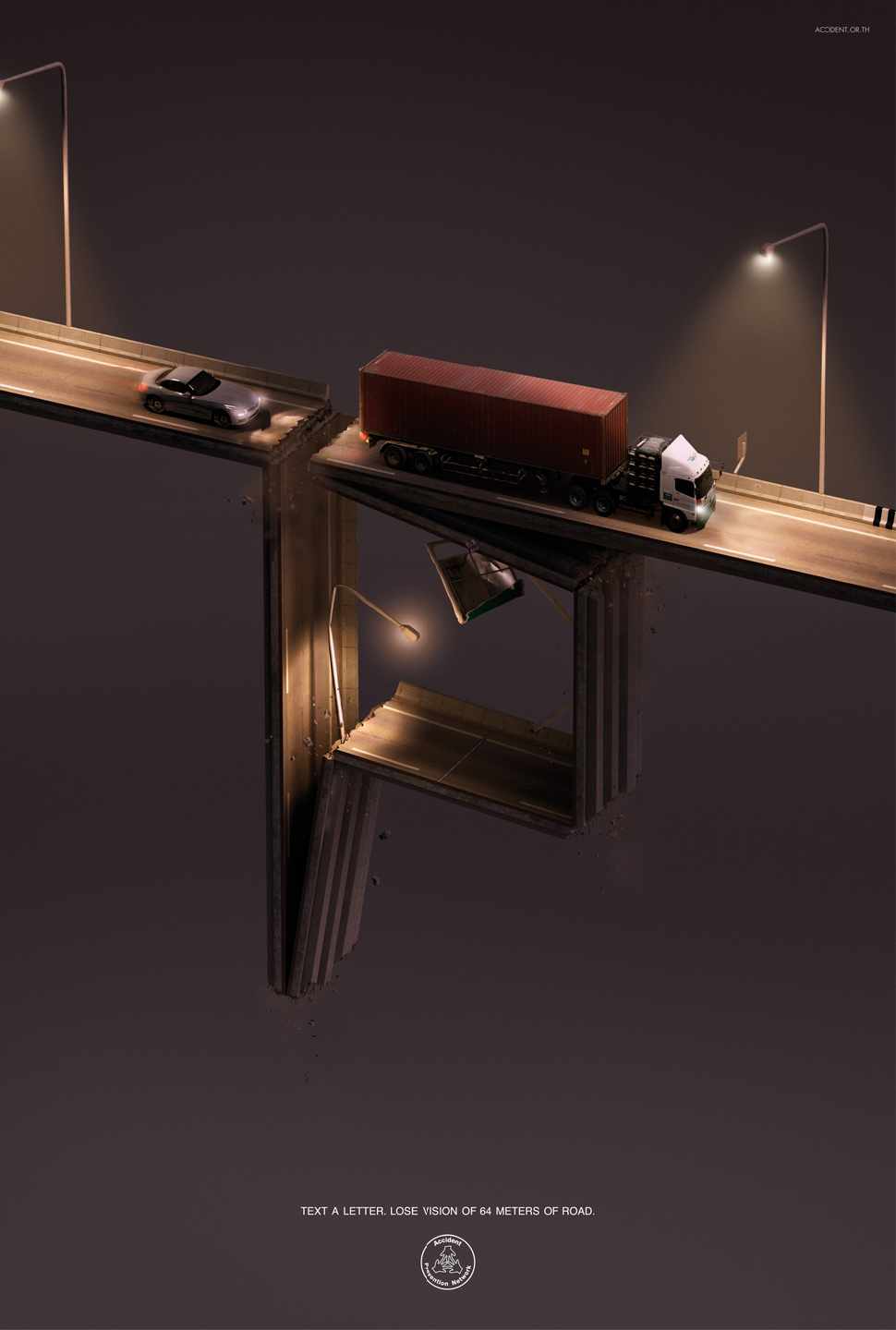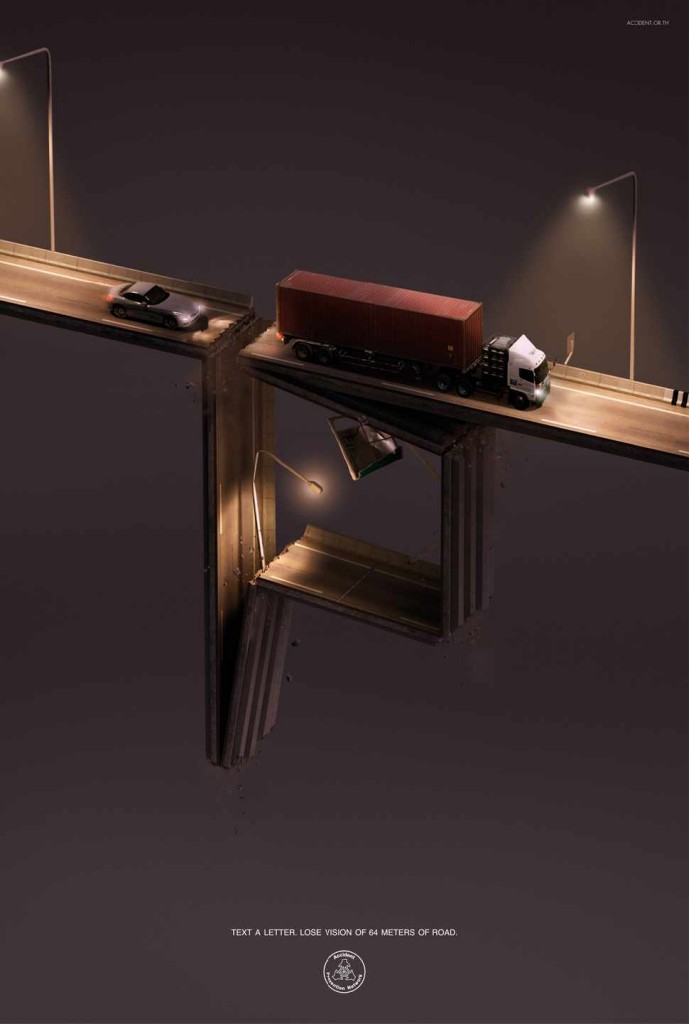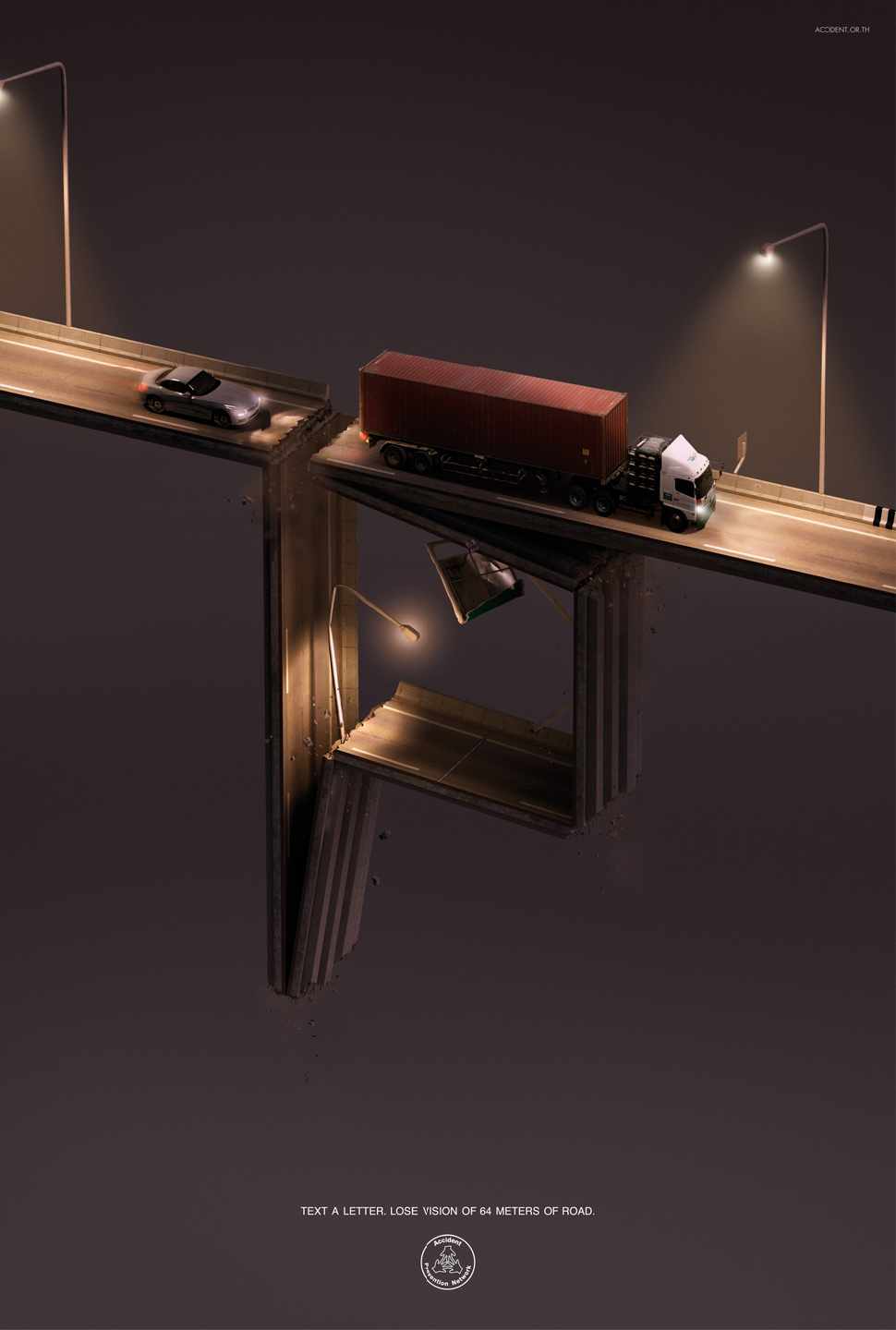 Don't Text And Drive



[youtube height="500″ width="800″]http://www.youtube.com/watch?v=9krX9fHAfHM[/youtube]


[divider scroll_text="Back To Top"]