Playboy founder Hugh Hefner's idea of recreation of cover photos of Playboy magazine has proved that Age has no bar. Hugh Hefner believes that "once you're a Playmate, you're always a Playmate". In order to implement this idea, the famous Playboy magazine has invited their seven former cover stars to recreate their iconic shoots and the results are really beautiful.
Though all these ladies are now in their 40s, 50s, and even 60s, but you will find the same charisma on the cover pic.  List of the invitees are here…
# Kimberley Conrad Hefner, Playmate Of The Year 1989, January Playmate 1988
# Reneé Tenison, Playmate Of The Year 1990, November 1989 Playmate
# Candace Collins, December Playmate 1979
# Lisa Matthews, Playmate Of The Year 1991, April Playmate 1990
# Cathy St. George, August Playmate 1982
# Charlotte Kemp Muhl, December Playmate 1982
# Monique St. Pierre, Playmate Of The Year 1979, November Playmate 1978
So now if you have  a look on  their before and after covers, you will notice that it  look totally identical when placed side by side.
Lets have a look on these photos, you will surely agree that beauty is timeless and women can be sexy at any age.
#1 All-American girl: Lisa Matthews, at age-47, shed her clothes and posed with nothing but a straw hat covering her (right) while re-enacting her June 1991 shoot (left)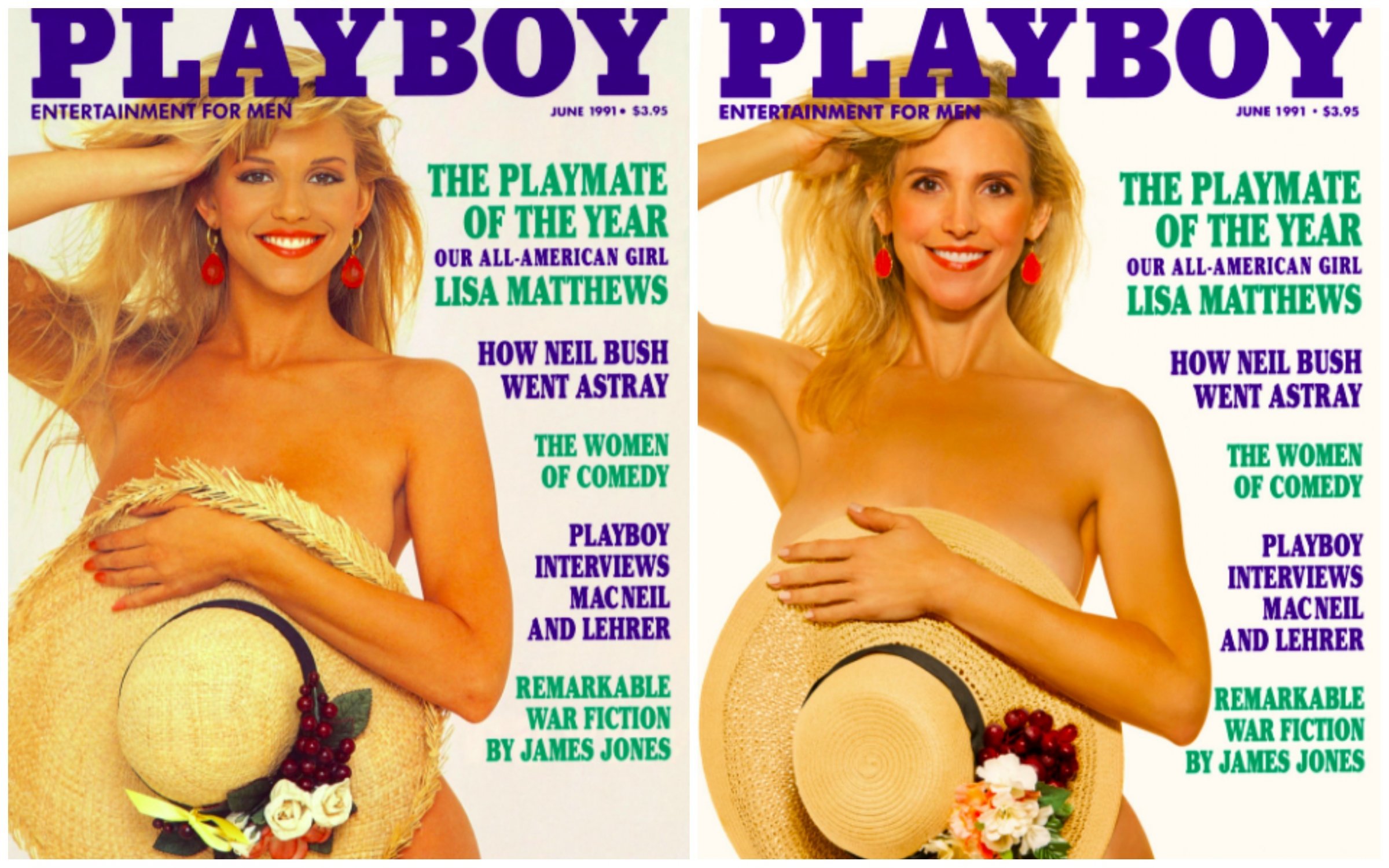 According to the Lisa Matthews, this shoot took place in Chicago at Hannah Dunsirn Studio, and the first thing photographer Ryan Lowry said to her was: 'Boy, I really think you're brave to do this.'
'I wasn't sure whether to laugh or cry.' she admitted.
#2  Simply stunning: Hugh Hefner's ex-wife Kimberly Conrad Hefner recreated her 1988 Playboy cover (left) at the age of 54 (right)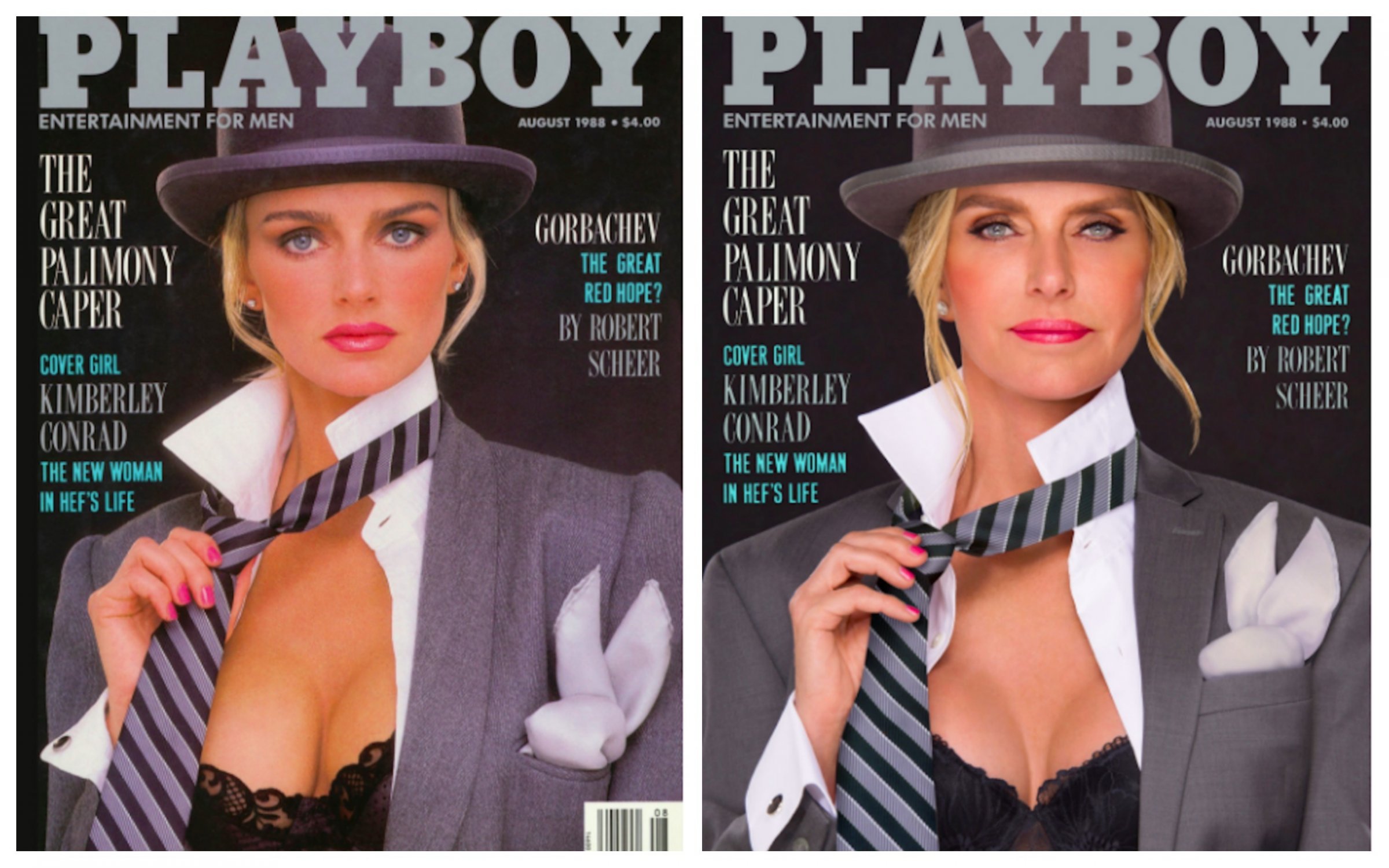 The model told Playboy all the photographers and assistants were friends of her, noting: 'They were always professional and no sooner would they pay any special attention to a undressed or semi-clad model than a milkman pays to his bottles.'
#3 Age no Bars: Even at her 60s, Candace Collins ( December Playmate 1979) felt honored to pose in a pink bodysuit that plunges past her naval to recreate her February 1979 cover.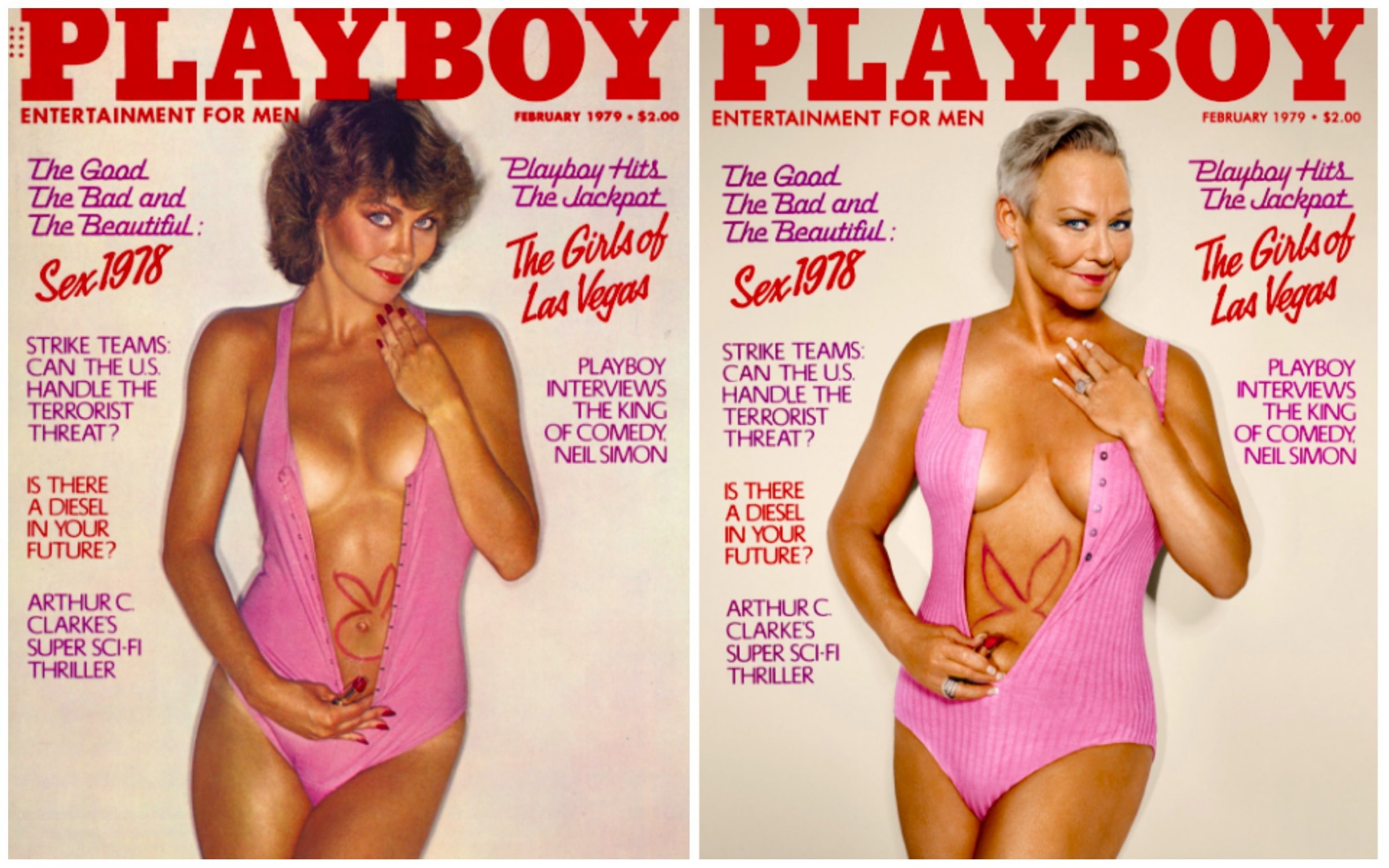 You can easily figure it out that both images see the model showing off her svelte figure, and even after 38 years later, nothing much has changed.
Candace praised Hefner's 25-year-old son Cooper, Playboy Enterprises' chief creative officer, for catering to both loyal fans and the magazine's next generation of readers with the photo series.
Candace's February 1979 cover sees her wearing her wearing a naval grazing pink bodysuit that exposes the Playboy Bunny logo that is drawn on her stomach with lipstick.
Makeup artist Stella Mikhail drew the logo on her stomach this time around, and Candace was impressed by her and the stylists' ability to duplicate her look and wardrobe almost perfectly.
Candace, who appeared on a total of eight U.S. and international Playboy covers, recalled being a Bunny at the Chicago Playboy Club, where did 'a lot of promo shoots'.
#4 Far from shy: Cathy St. George stripped down to nothing to re-enact her racy October 1981 cover shot (left). Cathy (right) admitted she doesn't 'remember most of the eighties'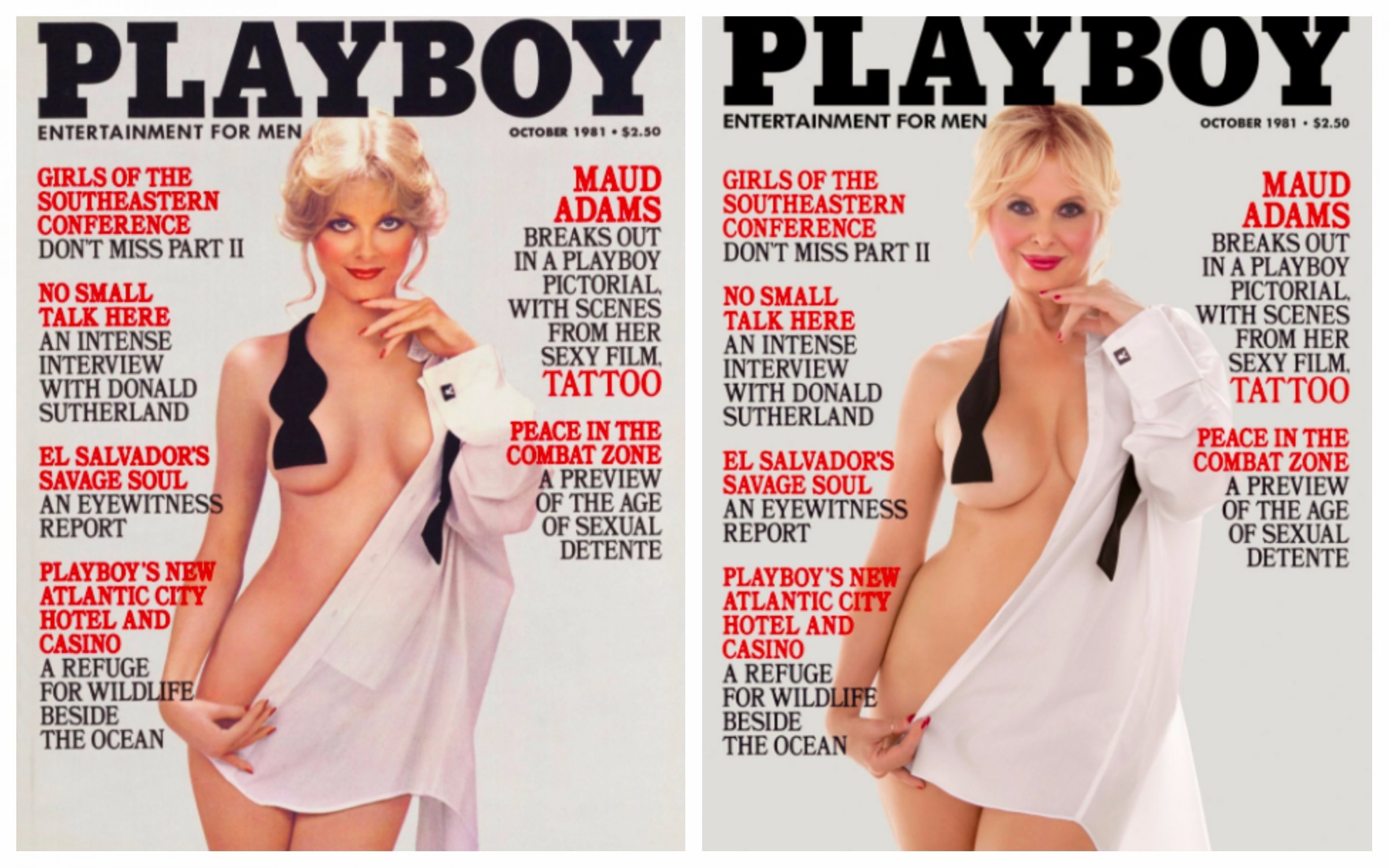 #5 Speechless confidence:
Monique St. Pierre, Playmate of the Year 1979, November Playmate 1978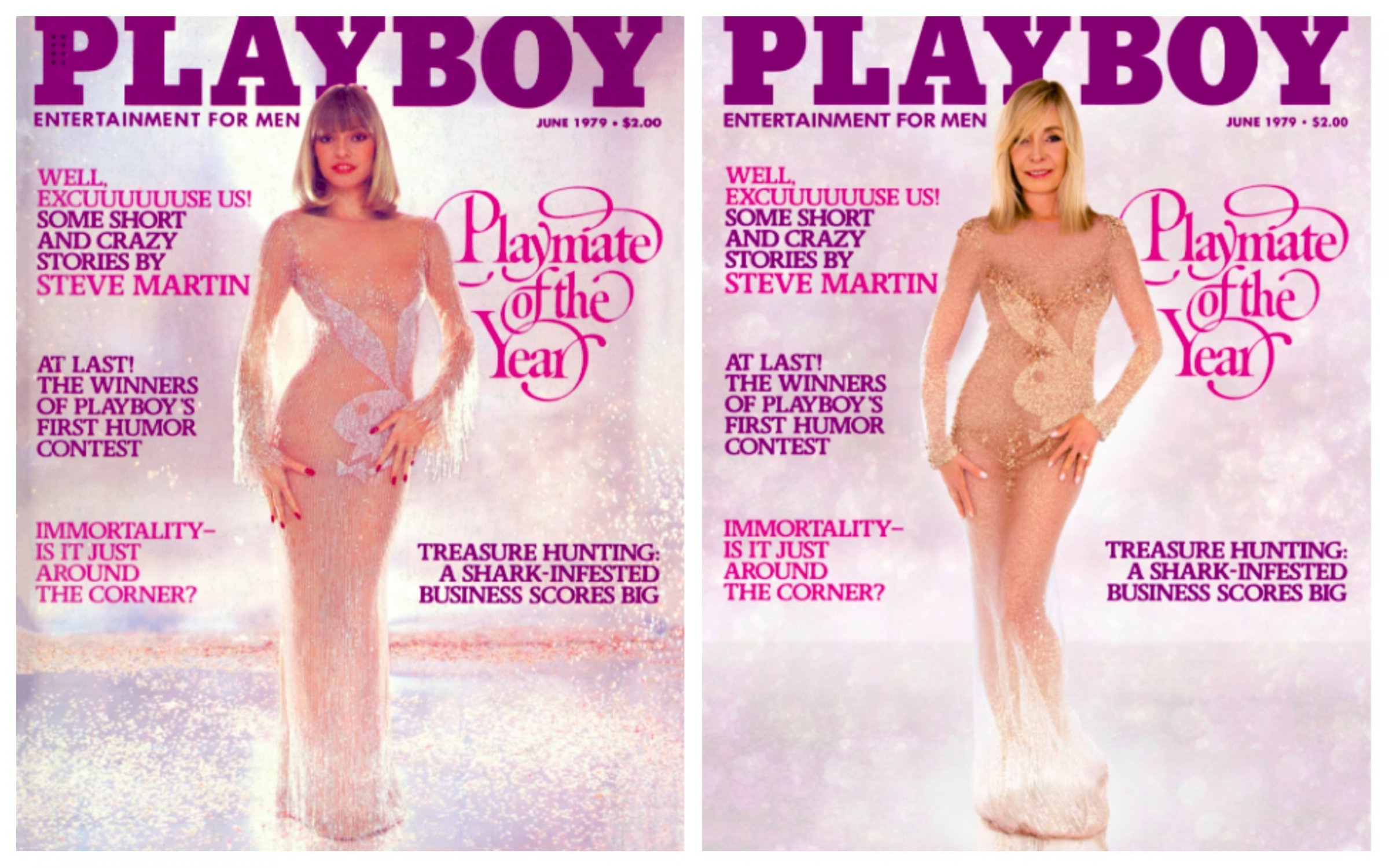 #6 Not alone: Charlotte Kemp was also one of the seven women who re-enacted their iconic covers. She is pictured on the cover of the magazine in October 1983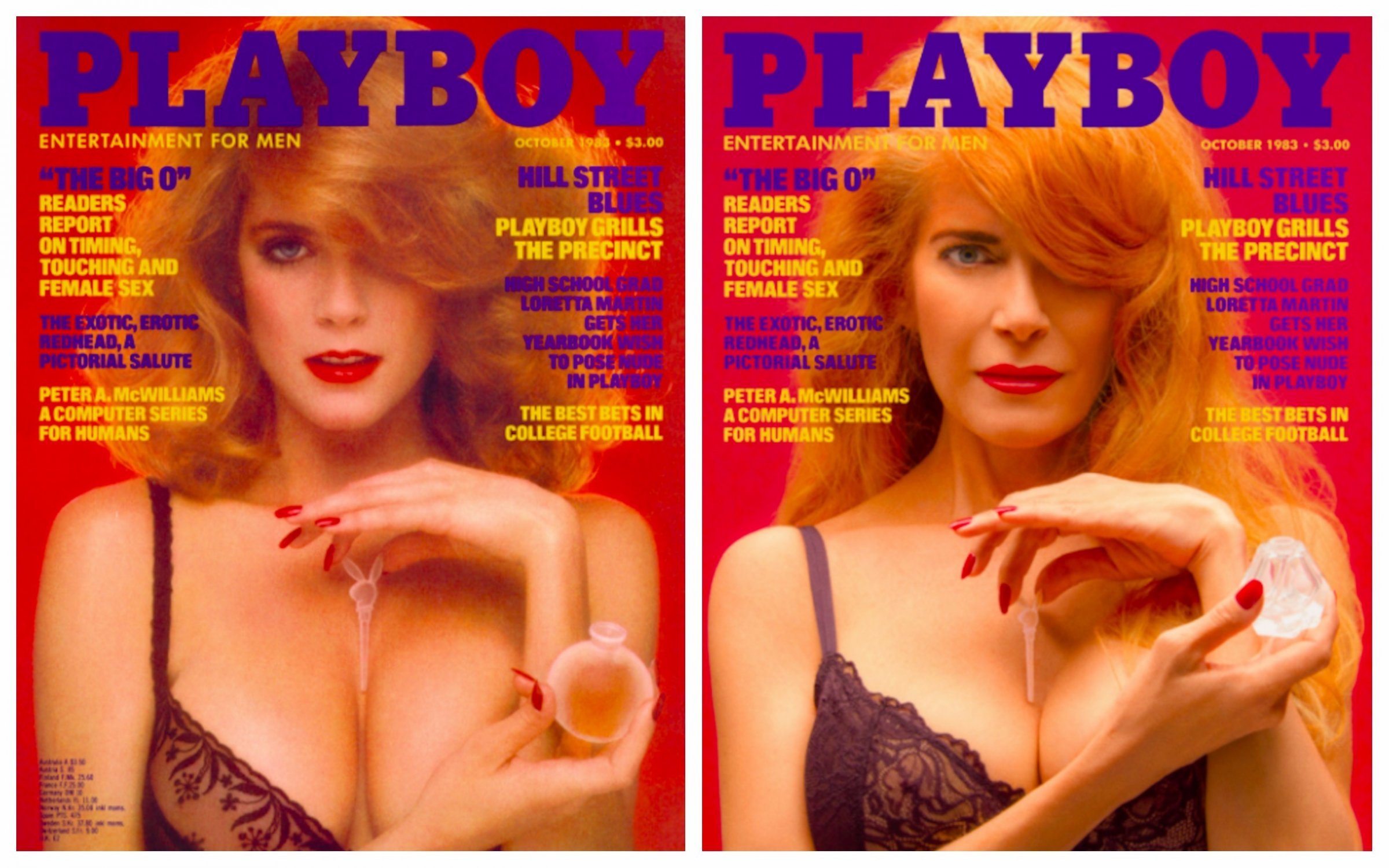 #7 Ageless: Renee Tenison, Playboy's first African-American Playmate, looks exactly the same at 48 (right) as she did when she posed for the June 1990 cover of the magazine (left).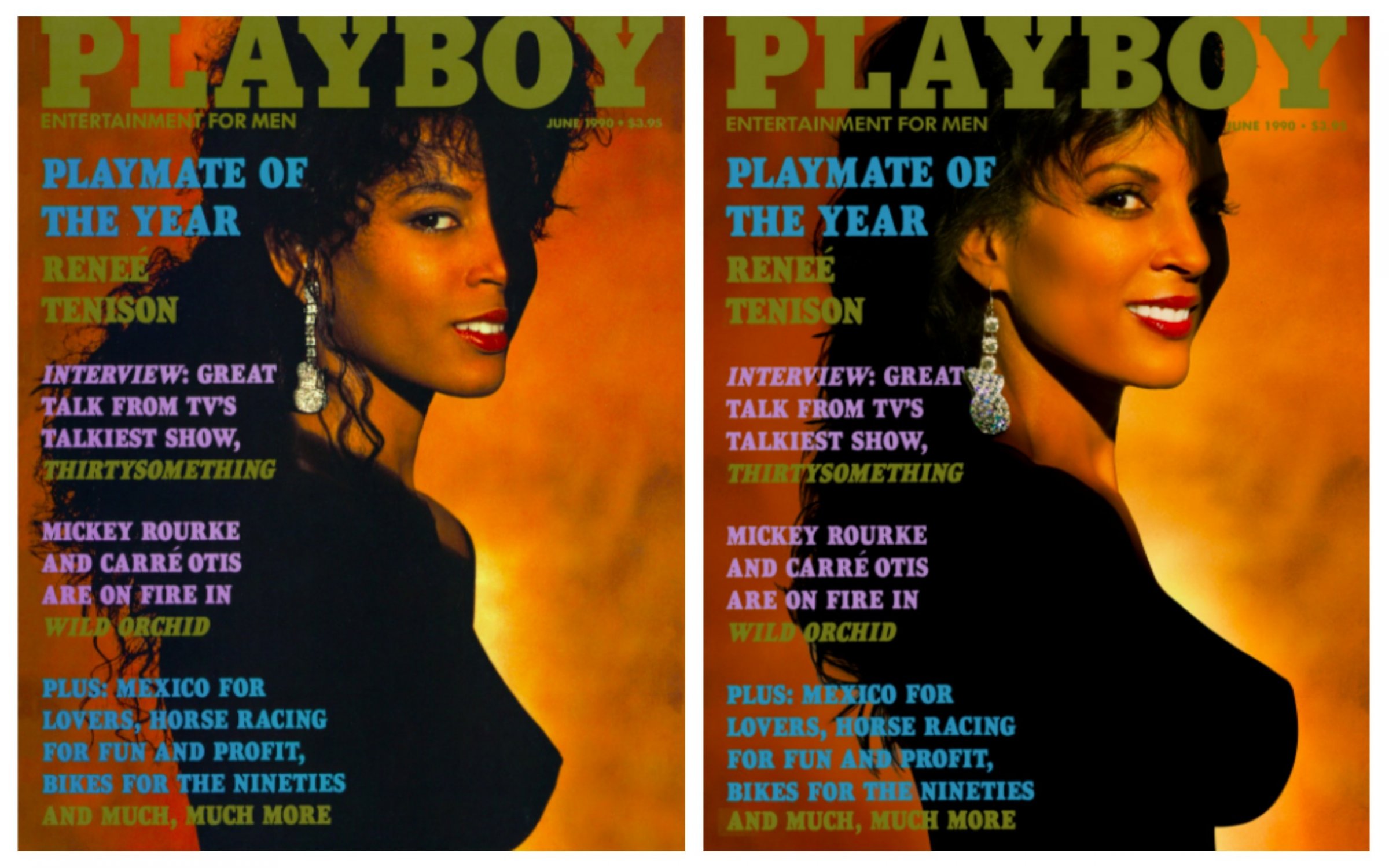 Isn't it really beautiful and stunning photo series? of-course yes!
The famous Playboy magazine has recreated their cover photos of 7 Playmates and the results are beautiful. Featuring Kimberley Conrad Hefner (1988), Charlotte Kemp (1982), Cathy St. George (1982), Monique St. Pierre (1978), Renee Tenison (1989), Candace Collins (1979), and Lisa Matthews (1990) – the covers were recreated by photographers Ben Miller and Ryan Lowry for Playboy, around 30 years after the releases of the previous ones. Every single one proves that beauty is timeless and women can be sexy at any age. As Hugh Hefner once said: "Once a Playmate, always a Playmate".
Hope you like the article, share this at all social media platforms and spread the gossip.